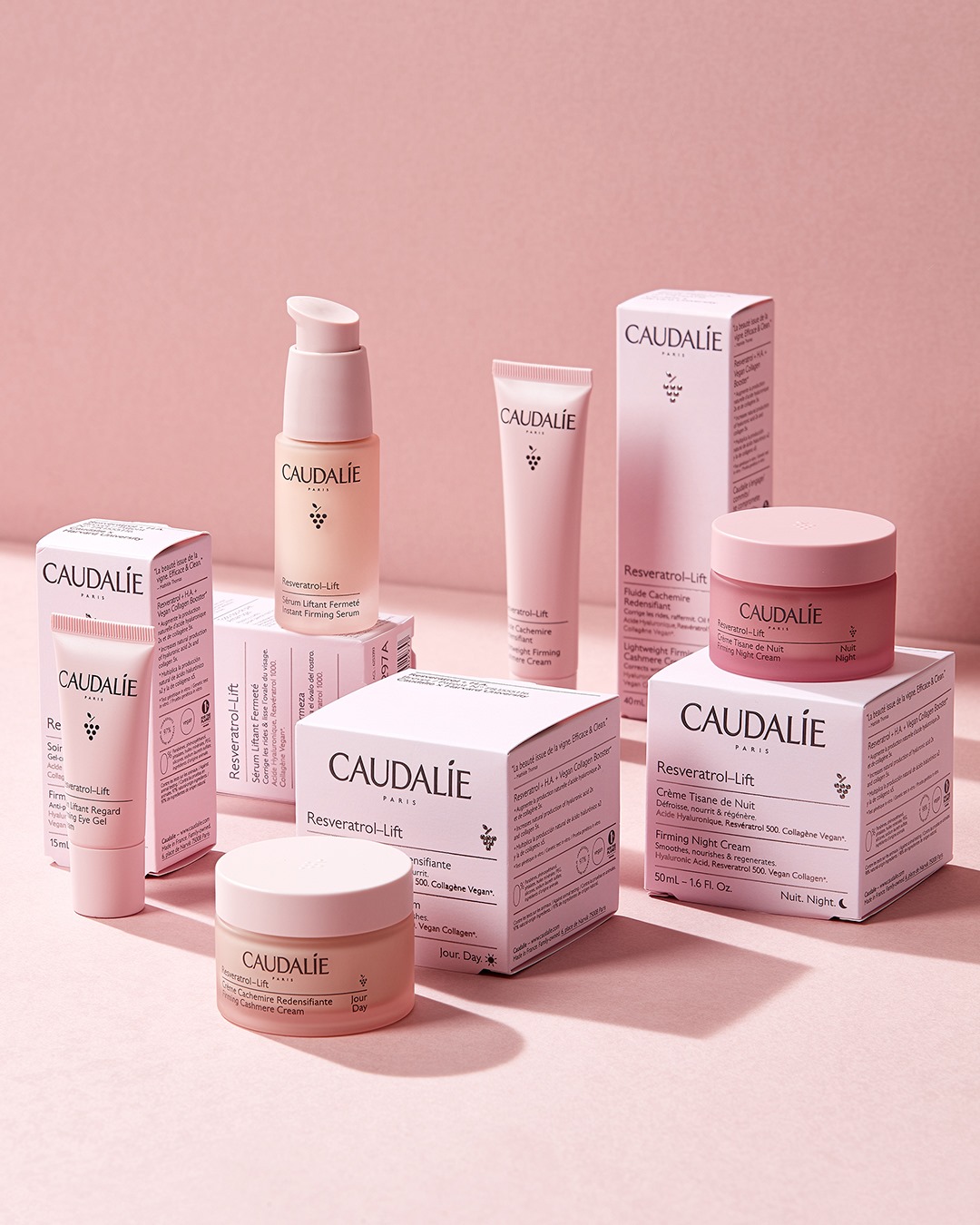 Are you looking for skincare products to boost your skin regimen? Do you want to include some anti-aging solutions, dark spot remedies, or acne treatments in your routine? Then you should read through this review. Unlike other Caudalie reviews, we shall take an in-depth look into the brand, its pros, and cons, discuss its best-selling products and go over some common topics.
About Caudalie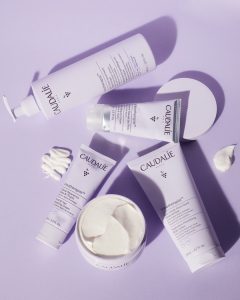 Caudalíe came to life in 1995 in Bordeaux, France when the couple Mathilde and Bertrand Thomas decided to use the grapes from their vineyard for more than just winemaking. Two years before the inception of the brand, the couple met professor Joseph Vercauteren who was then the director at the Pharmacy University of Bordeaux.
Knowing Mathilde's family had a Vineyard: the Château Smith Haut Lafitte, he told them that they could create great skincare products that would feature grape seed polyphenols as grape seeds are powerful antioxidants. From then they set up the brand and developed three of their best-selling products upon inception.
Over the years, the couple developed even more products from the beauty elixir to the Vinothérapie Spa, Resveratrol, Viniferine, Premium Cru, and so much more. Furthermore, they also invested in boutique stores in New York and 50 other locations, a book called the French Beauty Solution, and a research and development center where they can continue to create greener cosmetics.
Caudalíe provides a range of skincare products from cleansers, serums, moisturizers, and creams designed to help treat several skin concerns like acne, aging, dehydration, and more. With their keen eye for greener products, they formulate products that are free from parabens, phthalates, and mineral oils.
Lastly, the brand is environmentally conscious as they promise to use clean ingredients, practice eco-friendly standards, and contribute at least 1% to the Planet.
Let's continue with our Caudalie reviews!
Pros
Extensive range of products from serums, facial oils, cleansers, toners, and essences
Their products are formulated with clean and natural ingredients.
Products apply to all skin types.
The brand is eco-friendly, cruelty-free, and a member of the 1% for the Planet network.
Customers receive many benefits like three free samples, free shipping, and redeemable points.
They ship internationally.
Cons
Very short return policy of 14 days
Their products are priced higher than competing retailers.
Caudalie Products Review
At first, the brand had only three products, but with over 20 years in the industry, the brand has an array of skincare products such as anti-aging creams, daily moisturizers, serums, toners, treatment cleansers, and so much more. Let's review their best-selling products.
Caudalie Resveratrol Lift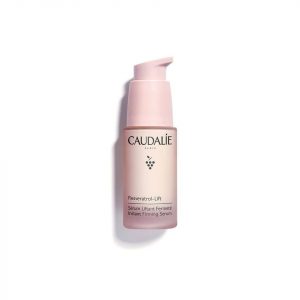 First up, we have the Caudalíe Resveratrol-Lift instant firming serum that comes in a 30ml package. It packs a powerful combination of hyaluronic acid for hydration, Resveratrol for anti-aging, and a vegan collagen alternative to boost skin firmness even better than retinol.
Despite these three key ingredients, the serum also contains clean, natural, non-irritating ingredients like glycerin, squalane, and root extracts. As for its scent, the serum had light notes of chamomile, lemongrass, thyme, basil, and orange.
The serum is silky and melts gently onto the skin without leaving an oily or greasy finish. It's non-comedogenic so it won't clog your pores, it's dermatologically tested and doesn't contain harmful allergens like parabens, dyes, silicones, coals, paraffin, or mineral oils.
For the best results, apply the serum twice a day, every morning and evening to the face and neck, and follow up with a moisturizer.
Caudalie Instant Detox Mask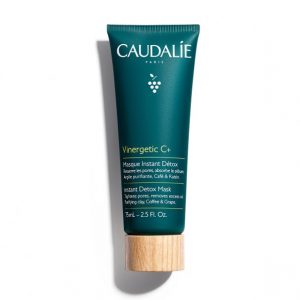 Next, we have the Caudalíe Vinergetic C+ Instant Detox Mask that's also applicable to all skin types. The mask is an exfoliating product that helps clean the skin off its impurities such as grime, oils, and dirt. The Caudalíe Instant Detox Mask also helps regulate oily skin and helps tighten your skin's large pores.
The formula is fragrance-free and vegan with its two key ingredients being rose clay and caffeine. The rose clay works similar to kaolin clay that helps deeply clean the face but the rose clay is better for such delicate skin as facial skin. Other ingredients in the mask include bentonite clay, kaolin clay, glycerin, bergamot oil, grapefruit extract, coffee arabica, coffee robusta, sandalwood, parsley, and lactic acid.
To use the product, apply a thin layer of the mask after cleansing the face, twice a week. You'd leave on the mask for 5 to 10 minutes (or until the clay dries) then rinse it off and moisturize.
Caudalie Eye Cream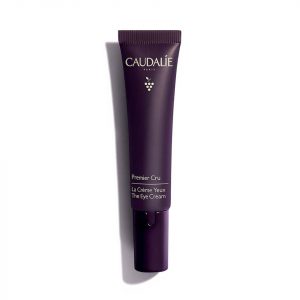 The Caudalíe night cream is a part of the Premier Cru collection: it's the Premier Cru Dark Circle Correcting Eye Cream. The Caudalíe eye cream is an anti-aging skin care product that you'd ideally use around the eyes and on your crow's feet to fight wrinkles and fine lines.
The key ingredients in this cream include:
Viniferine is an extract from the grapevine that helps fight dark spots.
TET8™ Patented Technology which is a patented revolutionary technology that associates Resveratrol and Honokiol (a green extract from magnolia) to help improve signs of aging.
Blend of pearlizers that help boost skin luminosity and reduce eye puffiness.
This brightening eye cream is 97% natural, dermatologically tested, fragrance-free, vegan, and Ophthalmologically tested as safe for use around your eye area.
Besides the primary target of removing dark circles, wrinkles, and fine lines, the cream can also boost hydration, radiance, and elasticity and reduce the eye puffiness by up to 79%
To use the cream, apply it twice a day, morning and evening, using its massaging tip. Since the tube comes with a metal tip, the tip helps relieve eye congestion almost immediately. What's more, you can place the cream in the fridge for an even cooler effect.
Caudalie Toner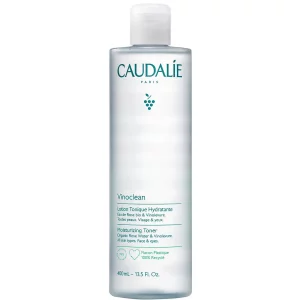 The Caudalíe Moisturizing Toner with Rose Water under the Vinoclean collection is a straightforward toner with simply organic rose water, butylene glycol, and Vino Levure which is extracted from wine yeast.
Its water formulation is the first of many which can be used to tone the skin or cleanse it gently while removing leftover makeup. The product is vegan, 99% natural, alcohol-free, fragrant-free, and organic. Using natural surfactants rather than synthetic surfactants ensures your skin is left refreshed, soft, and hydrated.
To use the Caudalíe toner, soak a cotton pad with the toner and gently sweep it over your face and neck. Use it twice a day.
Caudalie Vinoperfect Essence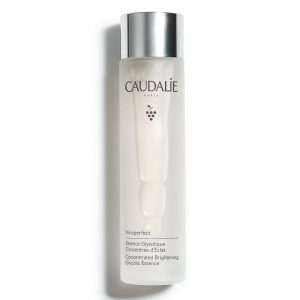 Last but not least is the Caudalíe Vinoperfect Essence also known as the Brightening Glycolic Essence. As usual, it applies to all skin types and its focus is on skin radiance and hydration.
Usable as a day and night essence, the product works by smoothing your skin texture and helping to minimize the appearance of spots on the skin caused by the sun, age, acne spots, or pregnancy. It's a gentle formulation that exfoliates dead skin cells on the upper layer of the skin and helps boost skin complexion leading to visible more radiant skin.
The formulation is 98% natural, oil-free, and dermatologically tested as safe for all women. Its three key ingredients are white peony, glycolic acid which is an alpha hydroxy acid, and organic grape water used for hydration. Other essential ingredients include citric acid, arginine, bitter orange flower water, and glycerin.
To use this product, you apply it twice a day after cleaning your face and neck and before your Vinoperfect Serum.
Caudalie Reviews from Customers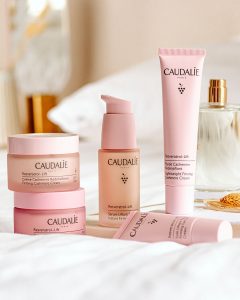 We had to look into the Caudalie reviews from customers to understand the brand even more. The consensus about this brand is that they produce quality skin care products that you'd be a fool not to try. Most of the products feature hundreds of positive reviews from customers on their product page.
Customers particularly love the Beauty Elixir, the Vinoperfect Radiance Serum, the Detox Mask, and the Premier Cru collection. Here are two positive reviews on a Caudalíe product.
"I received this product as a gift with purchase. I've used it for a few days now and it's made an amazing difference to my skin. I truly do feel more radiant. I hope this continues. The only drawback I can tell is the scent. It doesn't smell like orange blossom. It's a cinnamon scent that I don't care for when compared to the wonderful floral notes of other Caudalie products. The benefit of the glow makes it worth using regardless. It's terrific!"
"I highly recommend the Vinoperfect Radiance Serum. This serum changed my skin tone in about 2-3 weeks of consistent use. After hitting age 35, my skin began to revolt–fine lines, uneven tone, and texture, acne, etc. I mix a few drops of this serum into my daily moisturizer, and it has changed my skin dramatically! Smoother texture, even tone, fewer acne scars and breakouts, redness is reduced, and fine lines are starting to be far less noticeable. You won't regret buying this if you suffer from any of these concerns! The key, as with anything to get quality results, is consistency!"
Popular Alternatives to Caudalie
Further customer reviews
With a standing 4.4 out of 5 rating from the Trustpilot, Caudalíe seems to be one of the few brands that rarely get negative reviews. Their outstanding ratings are thanks to their fast product deliveries, quality of products in terms of results/outcome of use, the market price, and availability.
On the flip side, there are a few concerns such as delayed customer support and rare issues with delivery. Here's a peek into one of their most critical reviews.
"Terrible customer service, not getting any response at all but only the same automated email from them, I haven't heard from them nor received my items for 3 weeks now!!! This must be a fraud website, not recommend it to anyone! Got in touch with my bank already and opened a dispute against them. Extremely annoyed"
Whether it's because of its unique product formulation or its vast resources which they use for research and development, the brand has surely done a great job in formulating the products as per their loyal customers.
Sign Up for Caudalie
To get first access to discounts, offers, and new product editions, you should probably sign up and it's straightforward. You can create an account with them by simply inputting your email address, names, and password for when you log in.
After that, you'll get to enjoy Caudalie's loyalty advantages such as gifts and complementary products, unique codes, 20 free welcome points, exclusive services at their spas, and early access to product launches.
Where to Buy Caudalie
You can ideally shop for Caudalíe products at select beauty stores like Sephora. However, the main point of purchase is online and in any of their 50 brick-and-mortar locations.
To simply locate your nearest Caudalie store, you can go online on that website and click on the store locator. You'd have to input your current location or switch on GPS to allow the site to pinpoint your location and direct you to the nearest store.
You could also click on the list section and the page will list all Caudalíe stores and Vinothérapie Spas so you can choose which one you'd like to go to. Note that the stores and spas are also present in other countries like Spain, Portugal, Turkey, the USA, Canada, Mexico, Brazil, London, and many other locations.
Caudalie Shipping and Return Policy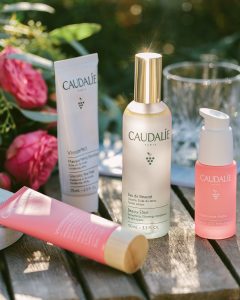 Shipping
Right off the bat, Caudalíe offers free shipping on all your orders. That is all orders below $39 can input the unique code FREESHIP at checkout to get Free shipping whilst orders above $39 automatically qualify for free shipping. On top of free shipping, you get three free samples shipped with each order via FedEx.
For all your shipping, you'd have to input a correct address either a home or work address of which you can select a different delivery address for each order. Please make sure you confirm the details before shipping as no changes can be made once the shipping process is initiated.
As of the time of writing this article, the brand can only be shipped to locations within the USA. For international orders, you'd have to go online and select the country you'd like to ship to. Note that FedEx does not deliver to P.O. boxes or APO/FPO/DPO addresses.
All orders are shipped on working days: Monday through Friday excluding federal holidays and Thanksgiving. For all orders received by noon Monday through Thursday, the processing and shipment will be done within 24 hours. However, orders afternoon and during weekends are processed the next business day.
Return Policy
As for returns, the brand allows for returns of any unwanted products within 15 days of receipt. The product must be presented in its original packaging unused. If the product came with a complimentary gift, you'd have to surrender that as well.
For your returns, send the package to:
Caudalie USA
ATTN.: Returns
30 Commerce Road
Carlstadt, NJ 07072
UNITED STATES
Attach a prefilled return form with details about the item you're returning, your name, and the order number for the package. The item will be evaluated and a refund will be administered to the original payment method within 30 days since the item was received at their facility.
Note that Caudalíe doesn't pay for shipping costs on returns. Furthermore, they don't provide prepaid return labels for web orders or guarantee refunds before evaluations.
Lastly, they only allow returns from orders made from their website and not those from third-party websites.
Caudalie Promotions & Discounts
Enjoy many gifts, discounts codes, and promotions from Caudalíe available on their website. One of their greatest promotions is the redeemable points; for all the products you buy, you gain points which you can redeem later for even more products.
The promotion advocates for more points as you'll be open to more perks like gifts.
Contact Caudalie
If you have any questions, that we did not cover in our Caudalie reviews, you can contact the Caudalíe customer service team in three:
Phone: 1-866-826-1615
WhatsApp: 1-212-308-3550
Email
The team is available Monday through Friday from 9 am to 9 pm and Saturdays from 10 am to 4 pm.
If you miss the customer service team. You can always leave your message on their website through their contact form.
Caudalie Reviews: Editors' Verdict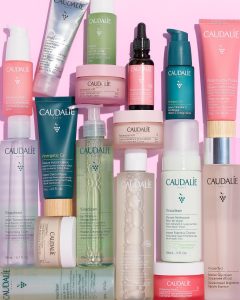 In conjunction with many other Caudalie reviews, we do agree that this is a brand to reckon with. They're a sustainable skincare line that focuses on cleanliness, and the use of natural ingredients. That alone puts them ahead of many brands.
Their products are clinically and dermatologically tested, vegan, and free from toxic and irritating ingredients. What's more, they are cruelty-free when it comes to testing and formulation.
On the other side, the products have a good standing with customers. The grape seed polyphenols seem to work and provide clear undisputed results against aging, acne, dehydration, and other skin concerns. If you were not sure about whether to invest in these products, this is a sign that you should support this luxurious, effective, and high-quality brand.
Are you looking for further beauty brands? Consider reading our reviews of SACHEU, Babo Botanicals, Boscia, and Apostrophe.
Caudalie FAQ
Where are Caudalie Products Made?
All Caudalíe products are designed and manufactured in France at the French Cosmetic Valley located about an hour outside of Paris
Can I Use Caudalie Products on My Children?
No. Unfortunately, the products are formulated for adults and none as yet had been developed for babies under three years or children ranging from age three to teenagers.
Is Caudalie Cruelty-Free?
Yes, since it was founded, Caudalíe has been against animal testing and hasn't tested on any animals per European regulations. What's more, they don't use any animal-derived ingredients except honey and beeswax which is a beehive product.
Can I Use Caudalie Products on My Sensitive Skin?
All Caudalíe products apply to all skin types including sensitive ones, hence the rigorous testing on sensitive skin to minimize any risk of reactions. Nonetheless, there are certain products the brand is confident to be safe for use against sensitive skin. These are:
Grape Water
Gentle Buffing Cream
Vinosource Overnight Oil
Vinosource Sorbet
Resveratrol Lift Firming Serum
Do Caudalie Products Contain Natural Ingredients?
Yes, at Caudalíe they prioritize the use of ingredients from a natural origin and they manufacture the products with fair trade and environmentally friendly ingredients with a sustainable formulation charter to ensure the products remain as natural as they can be.