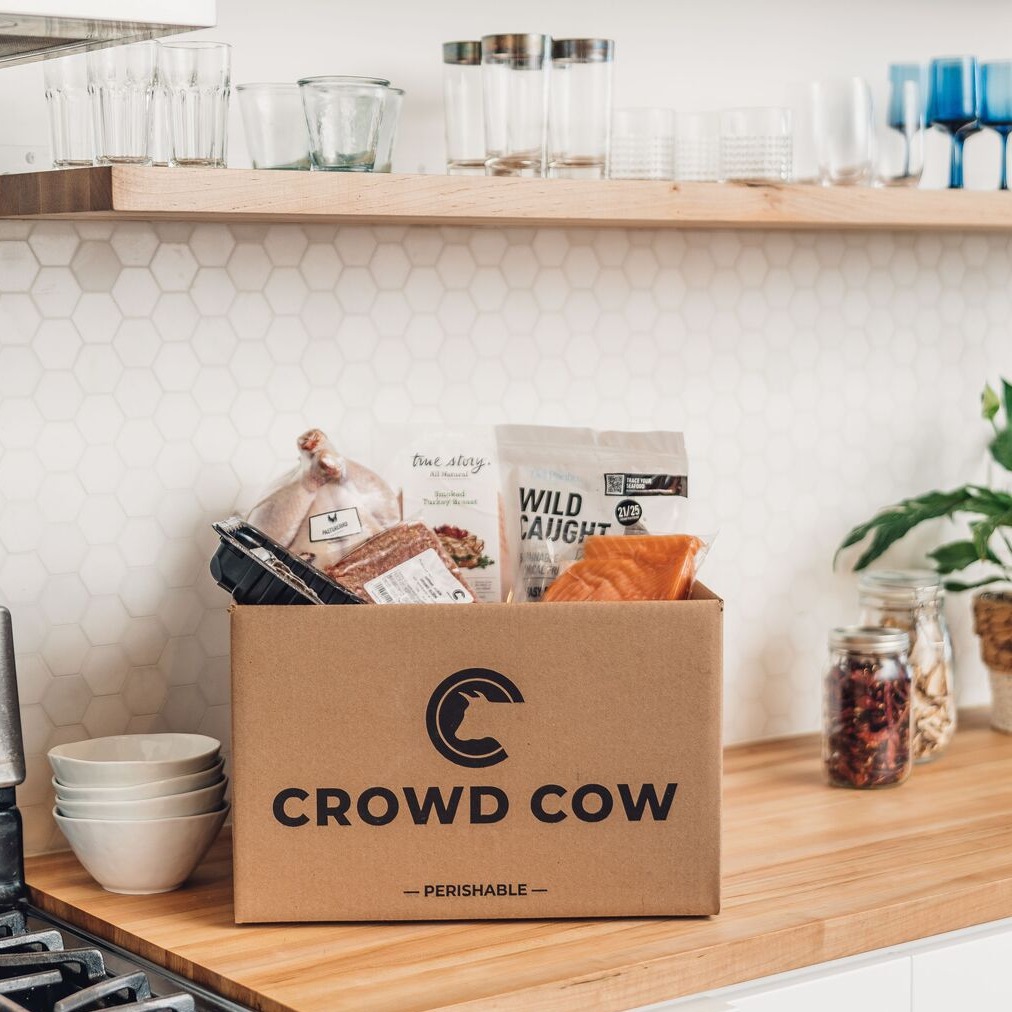 Who wouldn't want a tender, flavorful, and juicy steak? You can buy your favorite meat anywhere. The only issue is: Do you know where the meat comes from? Crowd Cow is a company that sources high-quality meat from its farmers and sells it to people. This Crowd Cow review will look at this company's bestsellers, what buyers think about its beef, discounts, promotion, and more. You'll then be able to determine if its products are worth purchasing. 
About Crowd Cow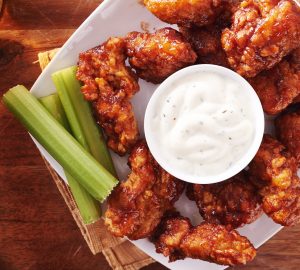 Crowd Cow is a Seattle-based company founded in 2015 by Ethan Lowry and Joe Heitzeberg. Lowry and Joe met at a mobile startup. They later came up with the idea to establish a company using crowdfunding meat. It became the first company to buy beef directly from farmers, and then sell it to consumers.
The company was initially established to supply beef to its customers. After some time, they expanded their operations and started supplying pork, chicken, lamb, and seafood.
The company uses sustainable agriculture regulations when marketing its products. They also give their farm animals ethical treatment. Grass-fed beef is one of the company's top-selling products. The meat is sourced from cows that have not been subjected to hormones and unnecessary antibiotics.
In 2017, the company started importing Japanese Wagyu beef. They received a lot of criticism for this move because of the competition between American beef farmers and foreign producers.
Currently, the company has its headquarters in Seattle, Washington. They have partnered with farmers across America and Japan.
The company prioritizes connecting farmers and consumers. By doing so, they provide detailed information on their website about farmers' history and their ethical and environmental practices. 
The brand has been featured in various publications like New York Times, Food & Wines, and Forbes. Their social media pages have a wide following, with 85.8k followers on Instagram and 76k on Facebook.
Before we go further with this Crowd Cow review, let us look at some of the pros and cons of the company. 
Pros
The company offers flexible shipping options

Their meat products are humanely raised without added hormones

They offer a wide selection of meat, including beef, pork, chicken, and exotic seafood

Customers have the option to get customizable meat orders

The company's website has detailed information about their farms and products

There is a recipe section on their website for cooking inspiration
Cons
They do not accept returns or exchanges because their products are perishable

Their products are a little pricey

The company only ships in the 48 contiguous states
Crowd Cow Products Review
Crowd Cow is a company that sources high-quality, regenerative, and ethically standard meat from its farmers and markets it to meat customers. We will now analyze some of its best-selling products. 
Crowd Cow Kagoshima Farms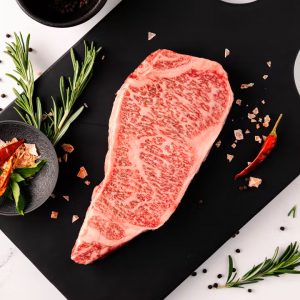 Kagoshima farms offer award-winning Wagyu. The Japanese A5 Wagyu New York strip steak is one of the most luxurious beef cuts.
Their Wagyu is decanted, marbled, and contains umami flavor. It also has omega-6 and omega-3 fatty acids, which are not found in conventional beef. 
This Crowd Cow review found that Japanese Wagyu is a nutritional powerhouse that you can get at $132.55. Crowd Cow Wagyu Cooking requirements need you to cook the meat until it's medium-rare over high heat. 
Once you buy Japanese A5 Wagyu, allow the meat to cool at room temperature before cooking. Lightly season with salt to enhance the natural umami flavor, and then pan Fry at medium-high heat. 
You can also try the Japanese A5 Wagyu ground beef. Their ground beef is the most delicious and decadent you will ever taste; it is intensely marbled to make it melt in your mouth. 
Ground beef is tender and full of flavors, and you can use it to make burgers, meatballs, and any dish you desire. To enhance the flavors, you can add salt and pepper. You are also allowed to be creative and add any spice of choice. You can get Crowd Cow Wagyu ground beef for $34.07. 
Crowd Cow Pasturebird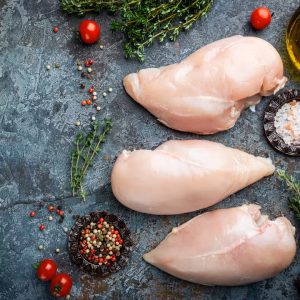 Pasturebird from Paul's farm is pasture-raised chicken. The difference between their chicken and the conventional chicken is Paul's chicken lives outside and eats pasture 24/7. The chicken is reared to be independent, and they are not given antibiotics for infections but instead use natural means to prevent diseases. 
Pasturebird rears Cobb and Ross varieties of Cornish Cross. After extensive research Pasturebird settled on these breeds because they have incredible taste. 
If you are looking for the perfect chicken breast, try their pasture-raised chicken breast. It weighs 1.75 lbs, and you can get it for $19.90.
These chicken breasts have 50% more vitamins and 20% less fat. They also have three times more omega-3 content than conventional chicken. Pasture-raised chickens are a healthy option; they offer delicious flavors, and you can cook them in different ways to achieve incredible results. 
You can also try Crowd Cow turkey; it is a healthier alternative to red meat. You can either have the free-range ground turkey or deli-sliced smoked turkey breast. 
Crowd Cow Del Pacifico Wild Caught Seafood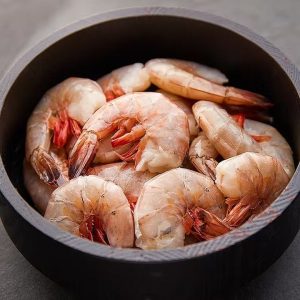 Del Pacifico shrimp are crispy and sweet with a snappy texture found in wild-caught shrimps. Crowd Cow shrimp is different from the conventional one because their shrimp are harvested and brought back to their stores the same. They are not subjected to salt preservation, making them as fresh as ever.
Del Pacifico shrimp are easy to peel by hand, chemical-free, and have zero preservatives. You cannot compare this shrimp with anything on the market. 
Fair Trade Jumbo wild Mexican blue shrimp burger is not your everyday burger. You can get this juicy and tasty burger for $18.54.
Shrimp burgers are made from 100% Wild-caught Blue Mexican shrimp. The entire catch is used, including the oddballs. 
Nothing beats having a whale of a time with family and friends at the fire with some grilled burgers. Fire up your grill and get some of the brand's shrimp to spice everything up. Crowd Cow shrimps are made from shrimp, garlic, black pepper, and olive oil. 
You can also try Fair Trade Jumbo Wild Mexican Blue shrimp for $21.22; these shrimps are sustainably caught off the Mexican coast. They have been certified as sweet, crispy, and flavorful.
Their blue shrimp is available in pure and natural form with zero preservatives and chemicals, making it easy to peel by hand. You can cook Crowd Cow shrimp using various methods, such as baking, smoking, grilling, frying, and shallow-frying in a pan. 
Crowd Broadleaf Farms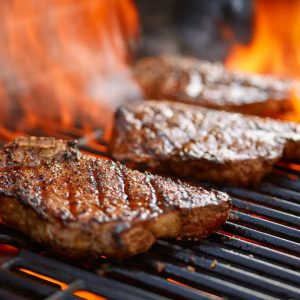 Broadleaf offers one of the best grass-fed beef derived from New Zealand's Broadleaf AngusPure. Their 100% grass-fed beef has a clean taste, it's rich in flavors, and has a superb texture. You can never go wrong if you buy their boneless ribeye steak, and it is available for $26.01.
The boneless steak is derived from the rib loin of cows. It is juicy and tender with a beefy and buttery flavor. Since it is 100% grass-fed, it is packed with loads of vitamins like vitamins A, B, and E. For best results, cook it over high heat using a pan or grill.
For additional cooking instructions, visit the Crowd Cow Recipes page; this section is chock full of different recipes whenever you want to be creative in the kitchen. 
Ribeye steak is a classic steak for a reason. It is tender, juicy, and has a shine you cannot find in conventional beef steak. 
If you want to spice up your dinner but the boneless ribeye steak. You can either grill, boil, or pan-sear it. The easiest way to cook this steak is to grill it over a pan or use an oven. Ribeye steak requires high heat to ensure the beef cooks on the inside and remains tender and juicy. 
You can cook it to your preferred taste. For best results, season it with salt and pepper. Place it on a heated pan for approximately one or two minutes, and then cook it in the oven at 350℃. 
Crowd Cow Seasoning and Sauces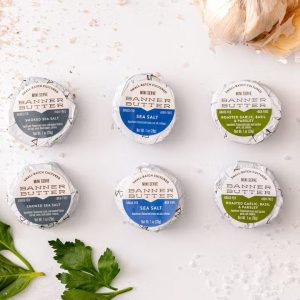 Take your flavors to the next level with Crowd Cow seasoning and sauces. There are several options you can choose from.
Cultured Butter Variety 6-pack is a leading brand; it is a European-style butter slow-cultured to enhance great flavors and creaminess. Their butter is different from the standard one sold in grocery stores. 
The butter is available in a six-pack, and each is cultured to bring a different flavor to compliment all your bodybuilding foods. Hand-harvested sea salt is sprinkled in the butter to create an incredible flavor and texture. Their butter will leave your mouth with deep flavors and a creamier mouth feel. 
Crowd Cow Himalayan Pink Salt is another classic example. It is one of the purest salts rich in different minerals and has 98% sodium chloride. Pink salt is used to enhance flavors and perfect all types of proteins. 
One of the benefits of pink salt is it is a more natural salt. It is more refined and has several anti-caking agents to counter clumping. Another benefit is it aids in hydration. Adding a pinch of Himalayan salt to drinks and meals assists the body to prevent hydration and achieve optimum fluid balance. 
Crowd Cow Review from Customers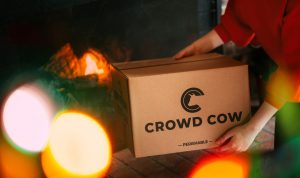 Our team analyzed the Crowd Cow reviews from customers and checked what consumers say about the brand's products. The company has received numerous positive remarks from its consumers, who are satisfied with the products.
According to the reviews we sampled, many consumers praised the company because it is one of the few brands that allows customers to know the source of the meat they purchase. They also love their products because the company uses sustainable agriculture principles to market its products. 
One of the customers from their website noted there is a big difference between Crowd Cow and store-bought meat. Their meat is of exceptional quality, and it was shipped in sous vide packaging, which had an incredible touch. According to the customer, you'll enjoy free shipping if you buy a large meat portion.
Popular Alternatives to Crowd Cow
Another customer appreciates the company for keeping them informed, from the start of the shipment to the time they received their order. Once the customer's order was processed, he received an email notifying him that they have shipped the order. The email had a tracking number that enabled him to view all the shipping stages. He appreciates the company for its excellent service. 
One customer said they love Crowd Cow because the company provides details about their farms and their products, which keeps the consumer informed. He always buys his beef, pork, and chicken from the company but this time he changed his order to wild Icelandic redfish. The order he received did not match the description written on the website. 
Sign Up for Crowd Cow
To get started with Crowd Cow, visit the company's official website and register an account. Fill out the required details and create an account. 
Once you have set up your Crowd Cow account, you will be among the first people to get notified when the company has active promotions and discounts.
Where to Buy
You can purchase Crowd Cow products on the brand's official website www.CrowdCow.com. 
Crowd Cow Shipping and Return Policy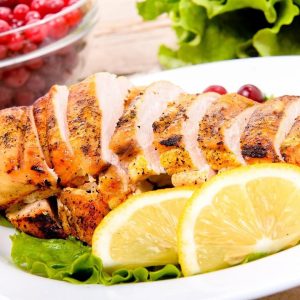 Shipping:
Crowd Cow ships to all contiguous states in the U.S. using UPS Ground and AxleHire. Once your order is shipped, you will receive an email with the tracking number. Allow 1 to 3 days to ship your orders, depending on your location. Like other meat box deliveries, the company follows the guidelines set in the delivery of agricultural products. All their meat is shipped frozen and on dry ice. 
Shipping costs are charged at a flat rate of $19.99. Currently, they don't offer expedited shipping, but they hope to add it in the future. The company is in the process of expanding its operations, and they are yet to offer international shipping. 
Return Policy:
Due to the nature of the products they are handling, they don't offer exchanges and returns. Meat is a highly perishable product, making it impossible to give exchanges. 
Promotions & Discounts
Our team discovered several promotions and discounts available to customers that will help you save money when shopping for Crowd Cow products 
Free shipping on orders $125 and above

Free 2 lbs off Mishima Ground Wagyu for life for orders above $149

You can give a Crowd Cow gift card to someone and let them choose exactly what they want 

Give $25,

 

get a $25

 

Crowd Cow promo code when you refer a friend

Get 25% off your summer favorites
Contact Crowd Cow
To know more about Crowd Cow products, or if you have any questions, contact the company through their phone number 206.539.0639. You can also send the company an email via [email protected], and they will respond within 24 hours. Alternatively, you can send them a message on the Crowd Cow Facebook or Instagram page.
Crowd Cow customer service representatives are available around the clock to assist you if you have any queries or issues with your order.
Crowd Cow Review: Editor's Verdict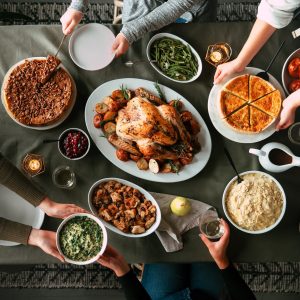 If you are looking to purchase meat and seafood reared through high regenerative and ethical standards, look no further. This Crowd Cow review thinks their meat an
d seafood are worth it. The company produces meat from cows raised without added hormones or unnecessary antibiotics. Experts also taste the meat to ensure it is safe to eat. 
Moreover, there are many positive and satisfactory reviews from customers. Buyers love their products because the company is flexible, and it offers completely customizable recurring shipments.
In case you're passionate about food and want to try out more meals, read our reviews of the 10 Best Food Subscription Boxes, Brodo Bone Broth, or Hungry Root.
Crowd Cow FAQ
Is Crowd Cow good for farmers?
Yes. Crowd Cow is good for farmers because it is a channel through which farmers and producers sell their meat to other people across the country who they would not reach on their own. Crowd Cow handles the marketing part, leaving farmers to concentrate on production. By buying their products, you are directly supporting farmers to continue rearing animals.
Does Crowd Cow sell grass-fed beef?
Yes. Crowd Cow sells 100% grass-fed and pasture-raised beef cows. The cows are fed grass and natural grains. You can identify their grass-fed beef by checking the Grass-Fed icon on the product page.
Is the beef that Crowd Cow offer USDA graded?
No. Crowd Cow beef is produced and packaged under USDA inspection but it is not graded by USDA. Their size of operation makes it impossible to grade beef. Some of their products also use a different scale. The company produces quality lean and grass-fed beef. Their main goal is to rear animals and focus on farmers' practices, standards, sustainability, and flavor.
Is all of Crowd Cow seafood wild-caught?
Crowd Cow sells wild-caught and farm-reared seafood raised through sustainable sources around the world. When reared through the correct procedure, farm-raised fish is a great compliment to wild fish. Fish farming supports livelihood, and fish is healthy and tasty food.
Is Crowd Cow beef dry-aged?
Yes. Crowd Cow beef is dry-aged for a minimum of two weeks unless otherwise stated. In some cases, they can dry their steak for 45 days. Dry aging is a process that removes water from the meat, tenderizes it, and concentrates flavors. If you purchase dry-aged meat, it will not have the water weight found in conventional beef.