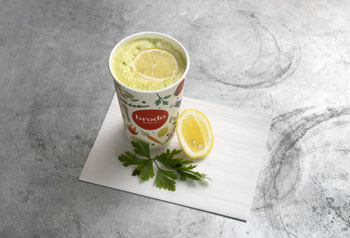 There are some activities that almost all cultures have done since ancient times, like boiling down bones into broth, which would then be used to heal the unwell or to provide comfort on cold winter nights. Recently, broths have returned with the backing of modern science. Scientists have found that broth made with ancient techniques comes with a host of health benefits, especially digestion and joint function. Discover below how Brodo stepped into this new health market to become one of the best bone broths to buy. This Brodo Bone Broth review will also introduce you to the range of Brodo products and what customers like you think of Brodo.
About Brodo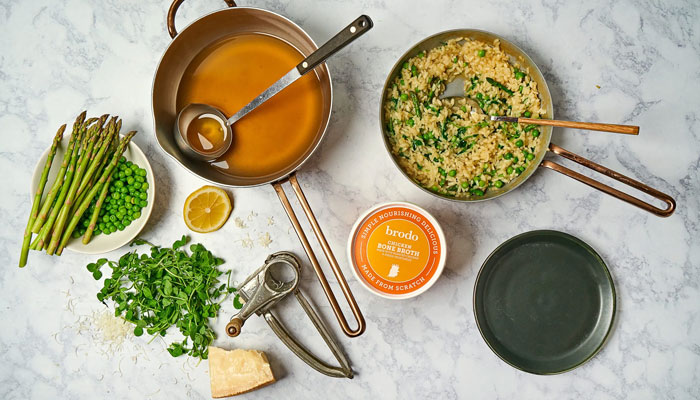 Brodo Bone Broth stormed onto the healthy eating market in 2014 with a mission: to encourage people to drink broth in the same way that they drink coffee. Brodo saw a world in which people could gain the benefits of broth outside of mealtimes. They took this mission to the streets of New York, gradually opening take-out windows across the city. Now Brodo is available to order throughout the US, and anybody in the country can try their broth.
According to Brodo, modern broth makers use too many modern techniques. Modern techniques are fantastic for mass production, but Brodo believes that they can never replicate the love needed to make excellent broth. The Brodo bone broth recipe is built around traditional ingredients and techniques that have stood the test of time. They use the highest quality bones and meat and skim the broth by hand during the 12-hour cooking process. The result is one of the best-tasting bone broths in the world, which is also low in fat.
Another important way that Brodo marks themselves as unique is through their scientific process. Brodo makes sure that their collagen, gelatin, glycine, and cystine. These naturally occurring chemicals have a host of health and cosmetic benefits. They combine to boost your immune system, prepare the body to deal with mucus, and tackle toxins. Drinking Brodo will also make you look great as it contains natural chemicals with anti-aging qualities.
Brodo was featured in Shape, 4TH and Heart, Very Well Fit, and has a lot of followers on Instagram and Facebook.
Let's continue with the rest of our Brodo Bone Broth review.
Pros
Bone broth is packed with essential amino acids, protein and vitamins
Can boost immunity, heal gut, improve skin and hair health
Made of real, top-quality ingredients
A variety of tasty flavors, including one vegan option
No GMO ingredients, artificial flavors or preservatives
Every broth batch slowly simmered for 24 hours for max nutrient extraction
Free shipping
Cons
Hefty price tag
Only one broth option for vegans and vegetarians
No international shipping
Brodo Ready-Made Bundles Review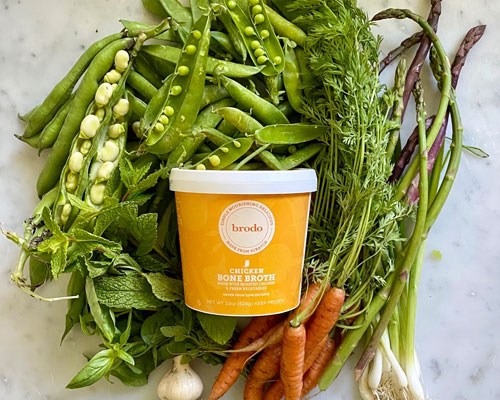 Variety 10-Pack
If you find yourself loving Brodo's products, then you will benefit from the Variety 10-Pack. The product comes with ten containers of Brodo broth and will mean that you never run out of broth.
Brodo has selected a combination of their best-tasting bone broth flavors for this variety pack. It features four organic chicken bone broths, three beef bone broths, and 3 hearth bone broths.
The variety pack is available as a one-time purchase for $129.90. You can save $10 by subscribing to the four-week subscription, topping up your variety pack every month. You can also save a further $10 by choosing a fortnightly subscription instead. However you decide to purchase your Variety 10-Pack, Brodo will offer free shipment.
Sampler 6-Pack
The Sampler 6-Pack is the ideal way to try out the Brodo range without committing to the Variety 10-Pack. This bundle features six containers of Brodo's most popular broths for you to decide which is your favorite. The 6-pack features Brodo's best-tasting bone broth flavors including their organic chicken broth, beef bone broth, and heath bone broth.
Being introduced to the Brodo range through the Sampler 6-Pack is expensive. The pack can be bought as a one-off or on a subscription. The one-off purchase costs $77.94. Like with the Variety 10-Pack, this bundle can be bought as a two or four-week subscription for a $6 or a $12 saving. All varieties of the Sampler 6-Pack come with free shipping.
Chicken Lover's 10-Pack
Brodo's best-selling broth is their chicken broth. They are so proud of it that they have decided to make the broth available as a 10-container bundle. Brodo wants its customers to be able to use this broth as the base for any meal.
As with the previous bundles, the Chicken Lover's 10-Pack bundle can be bought as a one-time purchase, a four-week subscription, or a two-week subscription. If you only need one broth bundle, it will cost $129.90. But if you are certain you love the Brodo chicken broth, then you should use the subscription. The four-week subscription saves you $10 and the two-week subscription saves you $20.
Brodo Bone Broth Review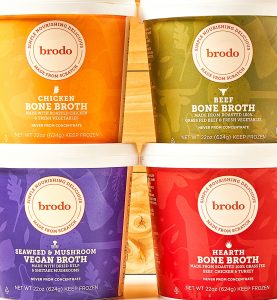 100% Grass-Fed Beef Bone Broth
The 100% Grass-Fed Beef Bone Broth is Brodo's most simplistic and basic broth, but the simplicity of the broth reflects a commitment to healthier eating. This broth is all about using the highest quality beef bones of grass-fed cattle to bring unmatched health benefits and taste.
The ingredients in the beef bone broth are what make it special. None of them are particularly complicated or exotic. Brodo has aimed for earthy traditional flavors to match the health benefits that broth has given our ancestors for generations. The ingredients are organic and they are beef bones, carrots, onions, celery, ginger juice, tomato paste, sea salt, peppercorns, and bay leaves.
The 100% Grass-Fed Beef Bone Broth can be bought for $12.99 as a one-off payment. But if you are certain you are going to like it, then you should commit to their fortnightly subscription service. Subscribing will mean a new container of beef bone broth delivered to your door every 2-weeks for $10.99.
Signature Hearth Bone Broth
The Signature Heart Bone Broth is a blended broth that combines traditional organic chicken, turkey, and beef broths into one. It is a more characterful broth that can become part of any paleo or keto diet. What's more, is that it is rich in sodium.
All the ingredients selected for this broth are organic and chosen for their flavor and health benefits. They are organic chicken drumsticks and feet, beef bones, turkey legs, onions, carrots, celery, tomato paste, sea salt, peppercorns, and bay leaves.
A container of the Signature Heart Bone Broth can be bought on a one-off basis or as part of a subscription. The subscription costs $10.99 every fortnight and the one-off purchase is $12.99.
Vegan Seaweed & Mushroom Broth
The Vegan Seaweed and Mushroom Broth by Brodo offer all the great taste and health benefits of broth, without animal products. If you are a vegan then you need to consider this broth. Even if you do eat meat, the seaweed and mushroom broth is still worth considering. It is a seafood broth that is perfect if you want a healthy taste of the ocean.
Brodo has selected low carbohydrate but nutritious ingredients for their vegan broth. The broth is created from high-quality and organic onion, carrot, celery, shiitake mushroom, tomatoes, kelp, sea salt, and water. The recipe has been created with paleo and keto diets in mind and offers a wealth of sodium, calcium, and potassium.
Not only is this vegan broth great for your health, but it tastes good as well. In a taste test of 12 broth brands, Epicurious named Brodo's vegan broth their favorite vegetable broth.
The vegan seaweed and mushroom broth are available as part of a subscription or as a one-off purchase. As a one purchase, the 22oz broth can be bought for $12.99. As a subscription, you can receive the broth every 2-weeks for $10.99 a fortnight.
Brodo Bone Broth Review from Customers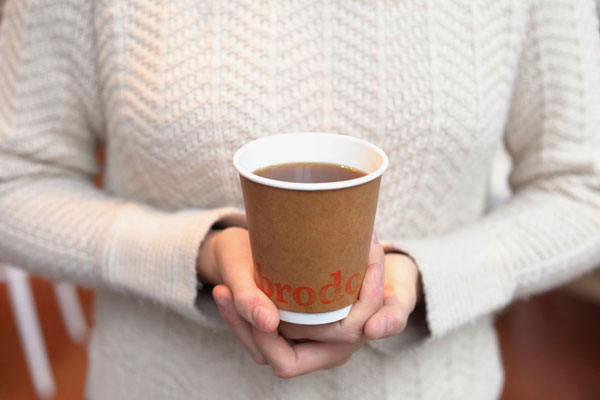 Many customers have a positive experience in the Brodo stores. They find that the staff is helpful and knowledgeable. They also found that the broth cooked in-store tasted good and felt nutritious. One reviewer was on vacation in New York when they first tried Brodo. They felt that it was the perfect product to be consumed before a long day of traveling.
The best part of many meals is drinking the broth afterward, and Brodo is unique in that they encourage people to serve the broth as separate from the rest of a meal. It is designed to be a tasty and healthy low-calorie filler. Customers were impressed by this, stating that Brodo products are best consumed when drunk like coffee. These reviewers suggest that Brodo has been successful in this part of its mission.
Brodo's success can also be seen in how they have inspired their customers. Many reviewers report that their cooking horizons have been expanded by trying Brodo broths. To these reviewers, meals now feel bland without a delicious broth to go with them. Some of these reviewers have even become inspired to try making their own broth from scratch. It is without a doubt that trying Brodo will be the beginning of a culinary adventure.
Popular Alternatives to Brodo Bone Broth
Further customer reviews
Some Brodo customers remain unconvinced by the health benefits of the broth. One reviewer called it "the worst beef bone broth ever", saying that they had terrible heartburn after having it. This reviewer believed this had been caused by the high salt content of the broth. They found that their questions about the contents of the broth could not be answered. The reviewer visited one of the Brodo stores to investigate, and they were given a menu with little information.
Another customer felt that Brodo broths are over-hyped. They felt that the taste was acceptable but it did not have the depth or comforting warmth that they were expecting. This reviewer felt that the broth did not have the quality to match its premium price tag. The result was them being very disappointed.
The price is certainly the main thing that lets Brodo down, especially for customers buying broth fresh from the stores. A cup of broth from a Brodo store will cost around $7. Many positive reviewers of Brodo still note this price tag to be excessive, despite generally liking the product. Clearly, if Brodo can find a way to lower their prices, then they will be able to access a much larger market.
Sign Up for Brodo
Signing up for the Brodo email list is quick and easy. Simply head over to the "Contact Us" page on the Brodo website and navigate to the bottom. Next, enter your email address into the "Sign Up" section. Alongside exclusive marketing material and promotions, all customers who sign up for the Brodo email list will receive 10% off their first order.
Where to Buy Brodo Bone Broth
The most obvious place to buy Brodo Bone Broth is on their website. There, you can find their complete selection, including discounted bundles. Their website is also excellent for discovering more about bone broths and the health benefits that they can offer.
Brodo also has its own stores where you can buy its products. Buying Brodo from one of their stores allows you to talk to their broth experts, and be more exposed to their range. You can also purchase add-ons from the Brodo stores. These include flavoring add-ons such as additional ginger and garlic. Brodo stores can mostly be found in New York, but their products are stocked by other stores nationwide
Brodo Shipping and Return Policy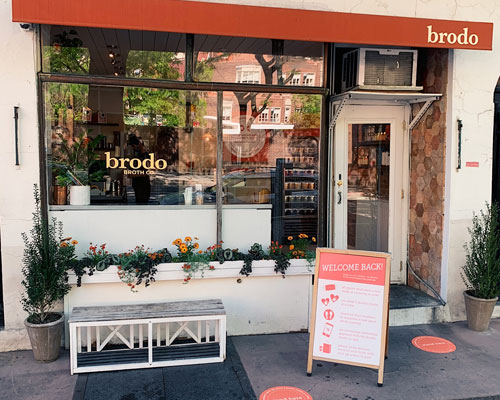 Surprisingly, Brodo does not have a cover-all returns policy. The information that they give customers is exceedingly vague. The only measure that Brodo has in place for dissatisfied customers is their contact email address. If you think you could be eligible for a refund, or you want to make a return, you should contact the Brodo customer services team through the email [email protected].
Changing or canceling your order before the delivery has been made is a different process. If you need to do this, Brodo asks that you phone the number given on your order confirmation. The number will allow you to talk to the Brodo shop that is processing your order.
Brodo Promotions & Discounts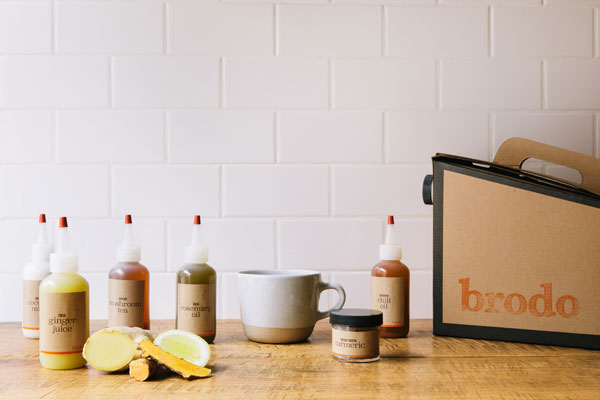 The easiest way to get a discount on your Brodo products is to buy them through a subscription rather than as a one-off. For example, if you are buying just one broth, buying it on a subscription will save you $2. The savings are even larger if you are buying a bundle of their products.
There are also promotion codes you can use at checkout on the Brodo website for money off. The main promotion code is for first-time buyers of Brodo products. Use the code HBR15 for a discount of 15% on your first order.
Brodo also offers discounts to its business customers. If your restaurant is in the market for broth, you can expect wholesale discounts from Brodo. Get in contact with them to discover what discounts you can expect.
Finally, signing up for the Brodo email list is also a way you can get a discount. Signing up will give you a code for 10% off your first order. Being on the email list will also give you access to exclusive promotions.
Contact Brodo
Brodo has fairly weak provisions for customers that need to contact them. They assume that the vast majority of customers will have their queries answered by their FAQ page. If your question cannot be answered by this, then you will need to contact them via email. Their address is [email protected].
Brodo Bone Broth Review: Editors' Verdict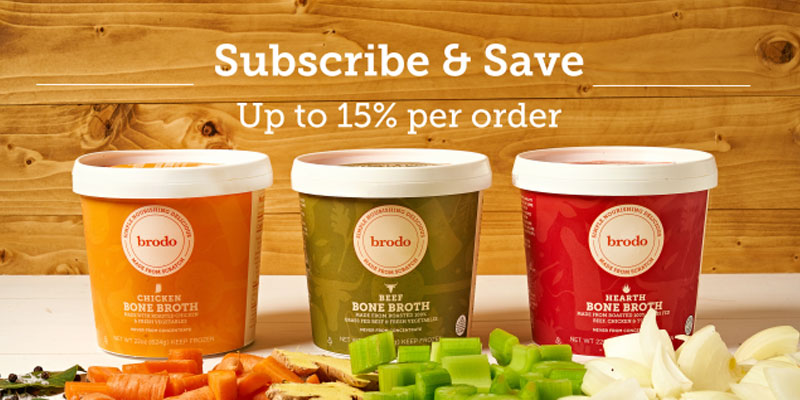 Brodo is a true trendsetter in New York cuisine. They have brought the traditional broth to a vast new customer base, and they are leading the charge in showing people what broth is capable of. Brodo has undoubtedly fulfilled its mission and has created a delicious and healthy range of broths. What is even more important to the Brodo mission, is their attempts to change the way that people consume broth. They want customers to see broths as an alternative to a cup of coffee, to be drunk rather than used in meals.
Brodo is deeply ambitious and they have largely succeeded. However, they are not without problems. Brodo Bone Broth Review from Customers shows that the price of Brodo products leaves a bitter taste in the mouth. Some customers are left to wonder if Brodo is doing little more than cashing in on a fleeting health fad.
Brodo excludes even more customers through their lack of non-meat options, hoping that customers who don't eat meat will be satisfied with their seaweed and mushroom broth. If you are vegan or vegetarian, it may be worth looking into alternative broth makers.
Reaching your health goals and keeping your body fit can be a challenge, which is why we have more options! Perhaps you'll like: Crowd Cow, Blue Apron, Diet to Go, or CookUnity.
Frequently Asked Questions
Does Brodo offer a vegan broth?
Brodo does offer a vegan broth. The seaweed and mushroom broth holds all of the flavor and health benefits of the other Brodo Broths, without containing animal products. If you are looking to add a vegan broth to your pantry, you must consider Brodo's.
How long is Brodo broth good for?
Once you've made your Brodo Broth you will need to move fast. It will only last for a week in your fridge. However, if you want a more long-term solution, all Brodo broths can be frozen. In the freezer, they will last for up to a year.
Does the broth arrive frozen?
All broths are shipped frozen, so it will depend on your location how it arrives. It will either arrive cold or partially frozen.
How does Brodo keep the broth cool during shipping?
The shipments at Brodo Broth are kept cold with dry ice and eco-friendly insulation. The insulation is compostable, dissolves in water, and burns cleanly.
Does Brodo broth contain apple cider vinegar?
No, they do not use apple cider vinegar in the broth. Chef Marco Canora thinks that as long as you use the right kinds of bones and cook for the right amount of time, you do not need to use apple cider vinegar.