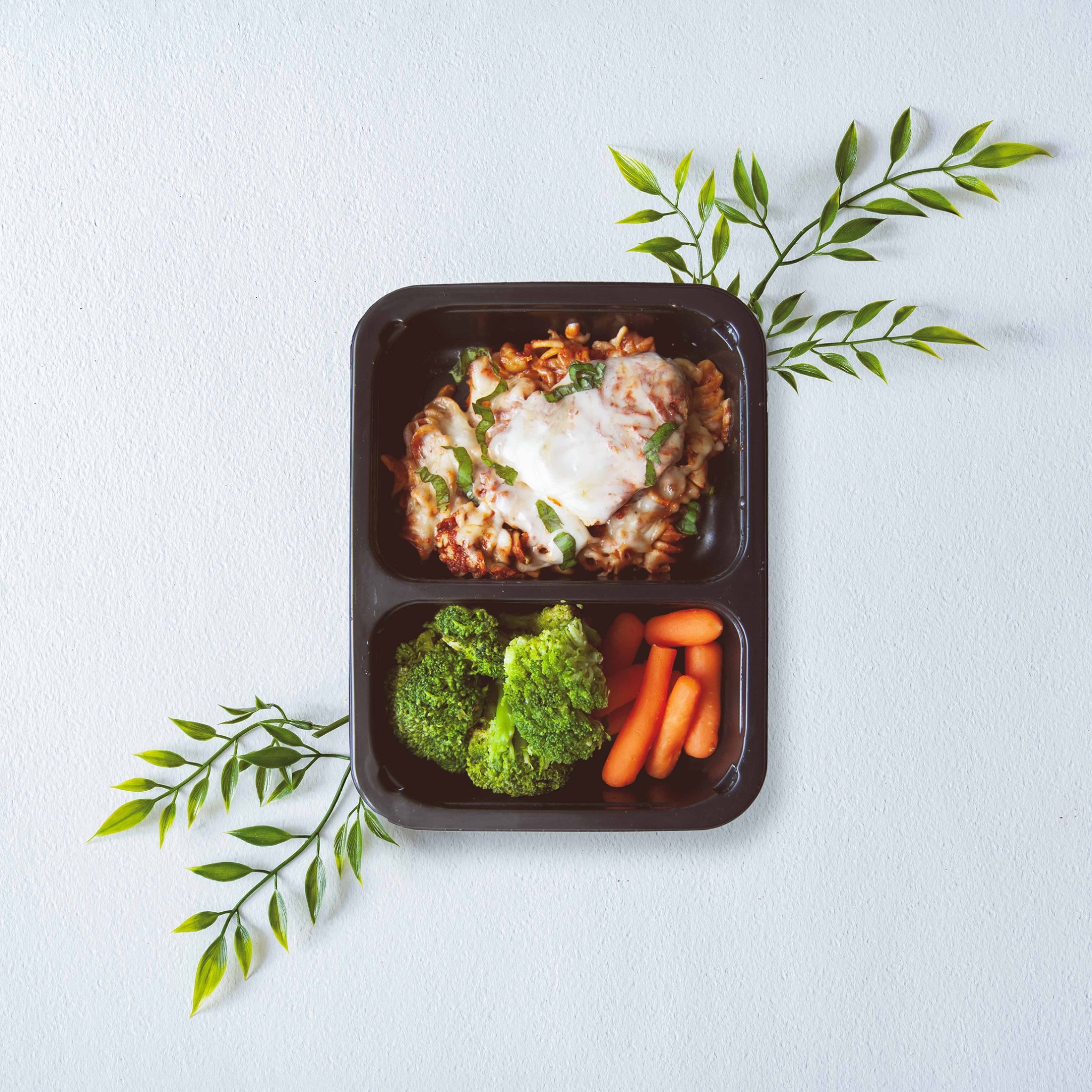 Increased busy schedules have made it difficult for many people to prepare healthy meals. A recent study shows that few adults eat the recommended vegetable and fruit intake. Diet to Go is a meal delivery company that serves you healthy meals for weight loss and to help you attain your health goals. This Diet to Go review will go through the most vital aspects of the brand, including its best-selling meals, customer ratings, plans, discounts, and shipping policies. This information will help you determine if their meals are worth purchasing.
About Diet to Go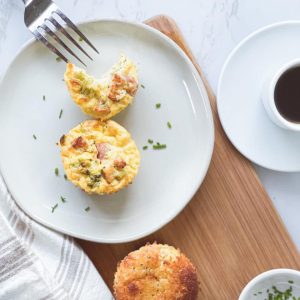 Diet to Go is a meal delivery company founded in 1991 by Hilton Davis. The company's mission was to deliver tasty, nutritious, and low-calorie meals to people living in Washington D.C.  
Up to the early 2000s, the company only operated in Washington D.C, but they have expanded their operations, and they now deliver nationwide.  
The company developed a philosophy of healthy eating and made it easy to help their customers in maintaining a healthy lifestyle. They came up with four menus that suit different categories of people and what they aim to achieve. If you are a vegetarian, you can follow the vegetarian menu. 
Over the years, the company has blossomed in its service delivery. They aim to change people's perspective on healthy living by providing a means to healthy eating. The company has a comprehensive meal plan that will help you shed extra weight and also ensure you maintain the recommended weight for life.
Diet to Go is dedicated to providing high-quality meals to satisfy its customers. They are constantly improving their services and products to be the leading diet-plan delivery company. The company aims to be a unique brand that provides calorie-conscious meals that are still tasty.
To achieve this goal, the company values feedback from its customers that allows its team to keep improving its services. The brand has 1,593 Instagram followers and over 29k on Facebook. Before we dive deeper into this Diet to Go review, here are some pros and cons of this company:
Pros
The company offers diverse meal plans for vegetarians and non-vegetarians.

It is convenient for people who are unable to prepare healthy meal plans.

They ship nationwide

The company serves quality and tasty meals

Affordable weight loss meals and convenient delivery services

Reliable short-term weight loss diet
Cons
Meals may be unsuitable for individuals with severe allergies

They do not accept returns

Meal plans are not convenient for long-term weight maintenance
Diet to Go Products Review

 
According to Diet to Go reviews, customers love their meals because they help them in their weight loss journey and allow them to achieve their health goals. We'll look at their most popular meals and Diet to Go pricing. 
Diet to Go Balance Menu
The Balance menu is the most popular meal plan of the company. The meal plan consists of high-end flavors infused in carefully selected portions approved by certified dietitians. Over the years, this menu has assisted customers to attain their required weight goals.
The plan is available in a wide selection of pre-portioned Diet to Go meals. If you don't like meat and seafood don't worry because there is something for everyone. This meal plan has a wide variety of options to choose from. The Balance menu is a 5-week meal plan with different meals offered each week.  
This Diet to Go review found that each dish consists of a balanced diet of macronutrients and low sodium content. High sodium intake contributes to higher body fat. If you take low salt foods, it can help you attain the ultimate weight with ease. For this reason, our meals are low on sodium to help you lose weight or maintain your desired weight.
There are various meals you can check on their menus, such as banana chocolate bar, kale & swiss frittata, banana walnut muffin, and strawberry banana bar for breakfast. Your lunch options can consist of chicken pesto salad, grilled cheese, turkey burger, veggie rice bowl, and tuna melt overs. For dinner, you can have turkey picadillo, macaroni & cheese, Thai Turkey tenderloin, Shrimp Alfredo, or crusted tilapia with pozole sauce.  
Diet to Go foods have controlled calories for weight loss and help you improve your overall health. There are different options to choose from; depending on what you select, this meal plan will cost you an average of $122 per week.  
Diet to Go Balance Diabetes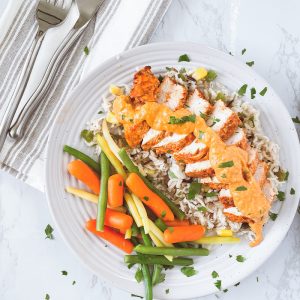 A diabetes diet should consist of the healthiest foods served in moderate portions. There are specific meals that diabetes patients should take to improve their health and maintain the recommended blood sugar levels. The Diet to Go Balance Diabetes is a diabetes-friendly meal plan consisting of foods that naturally maintain the required blood sugar level. 
Just because the meals are carefully prepared for diabetes patients, it doesn't mean they will be boring. This DiettoGo menu is rich in natural flavors, and there is a wide variety of meals customized for diabetes that you can trust.
The balance diabetes is similar to the balance menu. The food available on this menu has wholesome selections that carefully factor in the dietary composition of protein, sodium, fat, and carbs. This meal plan has controlled carbohydrates, which is highly beneficial for those who suffer from diabetes.
The Balance Diabetes menu has a 5-week meal rotation serving different meals each week. A classic breakfast meal can consist of cinnamon walnut cereal, egg & cheese sandwich, whole wheat bagel along with peanut butter, banana walnut muffin with plain Greek yogurt, and waffles with blueberry cream cheese. For lunch, you can have blackened salmon, sliced turkey, chicken Alfredo, and tuna melt overs. Dinner can consist of turkey picadillo, chicken fontina, turkey tenderloin, basil parmesan chicken, and egg parmesan. 
A subscription to the Diet to Go Balance Diabetes meal plan will cost you $122 per week subject to the number of options you order each week.  
Diet to Go Keto-Carb30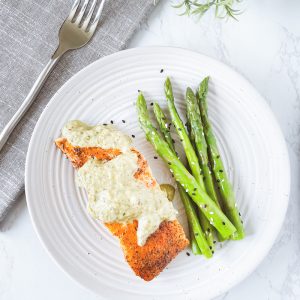 Keto-carb30 is a trendy diet that is included in the low-carb plan. This menu is designed for individuals who eat a high-fat diet like Atkins. 
Our Keto-carb 30 menu plan is effective for weight loss and maintaining your desired weight. This diet was initially designed to maintain epilepsy.
The Keto diet helps induce the body into a metabolic state called ketosis; this is a process when the body does not have enough carbohydrates for energy, and it ends up burning fats and ketones for energy. If you follow a keto diet the keto-carb30 menu will suit your body's needs.
The menu has a wide selection of delicious meals that consist of eggs, meat, and cheese. The diet has been an effective and reliable solution for people who want to lose weight quickly and healthily. The meals are packaged in portions that ensure customers are restricted to 30 net carbs per day. 
A typical keto diet breakfast can consist of cheese & veggie egg bites, scrambled eggs rancheros, western egg bites, spinach quiche, and pork chops. For lunch, pork BBQ ribs, beef casserole, salmon & spinach salad, jazz fest sausage sampler, and chicken & bacon cheddar melt. For dinner, you can have herbed tilapia, eggplant manicotti, chicken pot pie, chicken Roma, and grilled pork chop. 
Diet to Go has made it easy to access a keto diet. The Diet to Go pricing of a weekly subscription will cost you $138. 
Diet to Go Vegetarian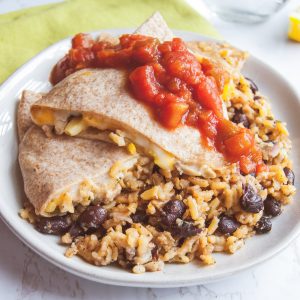 If you don't take meat and meat products, Do not fret. Diet to Go Vegetarian meal plan has got you covered. The vegetarian meal option is similar to the Balance Diabetes menu, but the only difference is it excludes pork, poultry, fish, and beef from the menu.
This menu is crafted to help you lose weight and healthily achieve your desired weight. The diet will ensure you get the needed nutrients found in animal proteins. 
Following a vegetarian diet is crucial for those looking to lose weight. This diet can help you lose weight even if you are not a vegetarian. It does not consist of animal proteins and supplements with other DiettoGo menu protein options like eggs, dairy, soy, and beans. 
The Diet to Go Vegetarian breakfast menu consists of blueberry pancakes, soy sausage, cherry almond bar, egg pot pie, quinoa egg bites, and chocolate zucchini bread. The lunch menu features Aztec quinoa salad, Spanish stuffed peppers, mushroom ravioli, Mediterranean pizza, and a southwestern sandwich. Dinner vegetarian menu can consist of vegetarian penne pasta with tomato sauce, Johnny's veggie pizza, Asian soy over sesame rice, black bean chili, and mushroom ravioli. These meals have a 5-week rotation. 
You can subscribe to this plan for $122 per week.
Diet to Go Review from Customers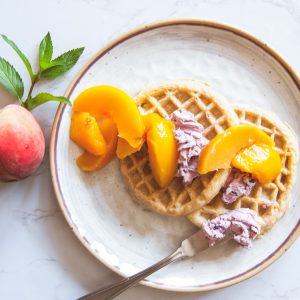 Our team checked Diet to Go reviews from customers who have tasted their meals, and we found lots of positive comments. Most customers loved their diet plan services because they serve properly portioned meals that are healthy and tasty. 
The company is also convenient for people who are extremely busy and unable to prepare healthy meals. People with a hectic work schedule can access freshly prepared meals for breakfast, lunch, and dinner.  
One of the customers subscribed to their weekly meal plan and stated they loved the company because they provide easy and convenient solutions to individuals unable to prepare healthy meals. According to her, their food tastes good, and they offer a great selection. Within the first week, she had lost 9 lbs. The customer also appreciates the support team because they are supportive and encouraging.
Popular Alternatives to Diet to Go
After trying out their products, many customers have incorporated healthy habits into their lifestyles. They love how the company uses a sustainable, affordable, and tasty approach to offer healthy solutions.
On the brand's website, a reviewer appreciated Diet to Go because it gives customers a variety of choices. The customer was able to sign up for low-fat, low-carb, and low-fat vegetarian meals. He was given the option to choose the number of calories he could consume in a day. If you have allergies, the company will customize meals to suit your preference. 
Few customers expressed displeasure with the company. Some customers complained that the company does not accept returns.
Sign up for Diet to Go

 
If you want to be part of the Diet to Go family, visit the company's website and register your account. Once you fill out the required details, you will receive a link in your email; click on the link to activate your account. You will also be asked for your ZIP code to verify if your location qualifies for home delivery. 
You can save the DiettoGo login details for future reference. Diet to Go will notify you whenever the company has active discounts or promotions. You will also enjoy quick access to the latest products when you log into your account and make a purchase.
Where to Buy
To access Diet to Go products, visit their official website DiettoGo.com. Click on the Menu tab and start shopping for your favorite perfectly portioned healthy products.
Diet-to-Go Shipping and Return Policy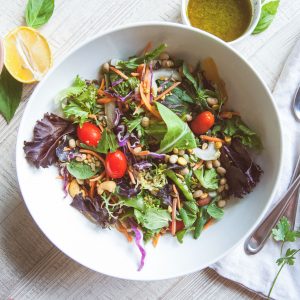 Shipping: 
Diet to Go offers various shipping options depending on your location. If you live near their kitchen facilities, they can ship your order twice a week. They use insulated boxes and cold packs to maintain fresh products during shipping. 
Further shipping orders are shipped once a week. The orders are flash-frozen, packed on dry ice, and special coolers to maintain freshness. Once your order is shipped, the company will send you a confirmation email and a shipping track number. 
Return Policy:
The company does not have a food return policy because of regulations set by USDA and FDA. The company deals with food, a perishable product, making it impossible to accept returned food.
If you experience any issues with your order, contact their customer care department, and they will be glad to assist you. 
Promotions & Discounts
Our team found several promotions and discounts available for Diet to Go customers. These offers are available to help you save money when purchasing their products.
Get a 10% discount on your first week's delivery when you subscribe to a meal plan

Receive $25 in your account if you refer a friend to the brand's products, and they sign up for two weeks

Save 50% off when you order by Monday
Contact Diet to Go
Diet to Go is a company committed to delivering high-quality products, and they would love to hear your feedback. If you have any questions about their products, you can reach out to them via Telecommunications Relay Services on their website or call them on their phone number at 800-743-7546. You can also send their support team an email at service@DiettoGo .com.
Alternatively, you can send a direct message to the Diet to Go Instagram or Facebook page.
Diet to Go Review Editors' Verdict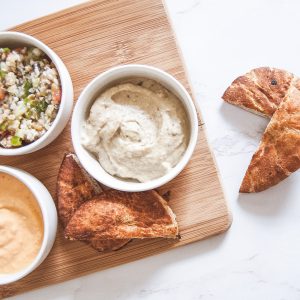 If you are looking for a healthy meal plan or a diet to help you lose weight, this Diet to Go review suggests you check out this brand. The company is approved by FDA and USDA, and it has many positive reviews on the internet. 
They also give well-rounded meals at affordable prices, and they offer top-notch service. We recommend Diet to Go to anyone looking for diabetes-friendly options or healthy groceries and those who need help with portion control. It's also an excellent option for people with a busy schedule who do not have time to cook. Diet to Go will do the cooking for you, so you only have to enjoy finger-licking meals. 
Still looking for companies similar to Diet to Go? Check out our reviews of Hungryroot, HelloFresh, or CookUnity. 
Diet to Go FAQ
Will Diet-to-Go work for me if I'm on a tight budget?
Diet-to-Go offers budget-friendly products that will fit your budget. Many of their customers often spend less than they used to. The company does not have hidden fees or long-term commitments. As a customer, you decide the number of meals you want to be delivered per week and the frequency of the orders. If you are on a full plan, an average meal will cost you $9. This is quite economical if you factor in the cost of grocery shopping or eating out.
I don't want to lose weight but want to eat healthy. Is Diet-to-Go for me?
Yes. Diet-to-Go meal plans are regulated by USDA and various national health associations. Their meals are tasty and perfectly portioned for healthy eating, and it also saves you time for food shopping and cooking. Their diet is a great way to maintain your health.
Does Diet-to-Go have an affiliate program for weight loss?
Yes. The company has an online affiliate program that rewards influencers and publishers for promoting Diet-to-Go services. If you have a blog about health and wellness, a diet review site, or a small Facebook following, you can partner with DTG.
How do I heat my meals?
You can reheat your meal like any other leftovers or enjoy it cold. Foods like peanut butter, fruits, and slaw do not require heating. Before reheating,k ensure the meal is defrosted. Drain off the liquid released during defrosting before you heat. The heating time will depend on the meal. Breakfast meals take a shorter time compared to lunch and dinner.
What is the science behind Diet-to-Go? Is there a formula followed?
Diet-to-Go offers perfectly portioned carbohydrates, proteins, and fat meals. Their meals have controlled calories and low sodium, a perfect combination for weight loss and achieving your preferred health goals. The company uses fresh and locally sourced ingredients to create nutritious, well-balanced, tasty, and satisfying meals. Their meals are low on calories making it possible to serve large quantities of delicious food.