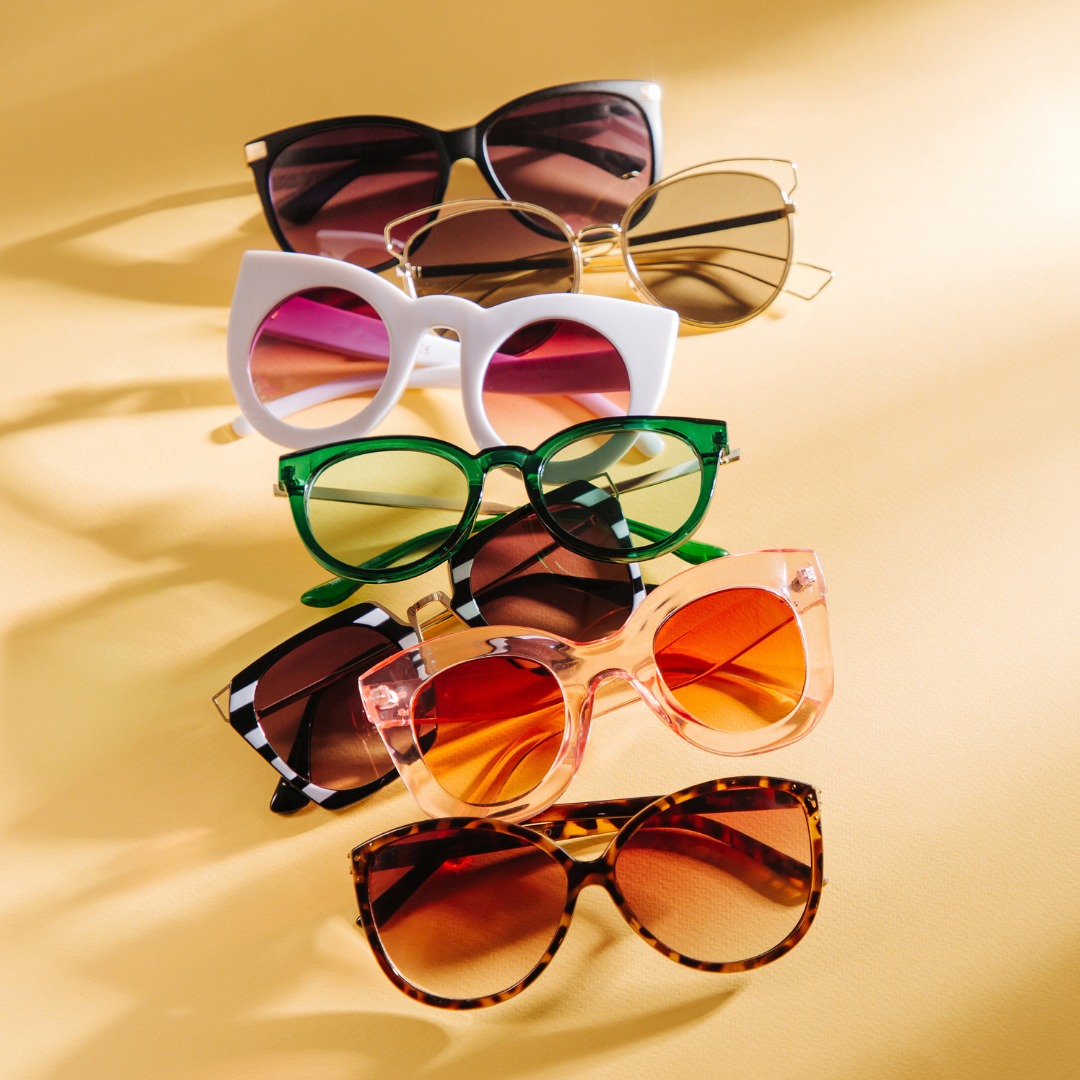 It can be hard to find the most appropriate pair of glasses, whether prescription or regular sunshades, that are stylish and can complement your outfit. Designer Optics is a comprehensive marketplace where customers can shop easily with convenience and affordable prices. Customers can search through the database to discover the perfect pair of sunglasses or glasses from the brand's extensive collection. It's also straightforward to obtain prescription glasses. When you find the perfect pair of sunglasses, you can simply have them fitted with a prescription. Our detailed Designer Optics reviews will examine the brand's product catalog and customer reviews. We will also give you our honest and objective opinion on whether or not it's worth a purchase.
About Designer Optics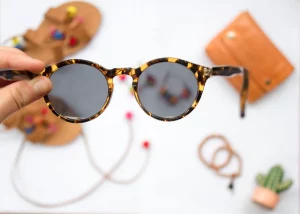 It was founded in 2011 as an online retail outlet where customers can shop fashionable and luxe designer eyewear and affordable sunglasses and eyeglasses. However, very few brands offer an extensive selection of eyewear pieces. For instance, while some companies only provide high-end items that only select users can afford, other companies supply cheap and poor bargain frames.
However, Designer Optics combines the two sides, offering high-end designer eyewear at discounted prices. Customers can shop from respected names, including Gucci, Prada, Tom Ford, Ray-Bans, Alexander McQueen, and even Calvin Klein. They also offer various quality no-name brands with stylish pieces that you can conveniently afford.
Designer Optics has grown from a small Brooklyn-based company into multinational cooperation with an extensive customer network. The brand is well-known all over the internet, and there are hundreds of positive Designer Optics reviews from loyal customers. It has been featured in multiple media outlets such as Elle Magazine, Daily Mail, and the New York Times.
The company is managed by Irvin Chadha, the direct owner, and founder. It seeks to bridge the gap between luxury and affordability, offering luxe, designer pieces at reasonable prices. Many people are pulled towards Designer Optics because the brand has something for everyone. In addition, they provide a wide selection of eyewear, unlike many other brands.
According to the website note, the brand's mission is "we want to put our customers first in everything that we do. So we offer customer-friendly policies like free shipping on every order, a price match guarantee, and easy returns if you don't like your frames. In addition, while the company headquarters is in Brooklyn, customers can shop from the site from different locations.
Pros
Limitless collection of designer eyewear labels for men, women, and unisex adults
Reasonable and affordable prices
Free shipping on all orders
Educational blog and tips
Prescription lenses and RXS sunglasses
Cons
Shipping times are inaccurate and delayed
Poor customer service complaints
Designer Optics Products Review
The entire concept behind Designer optics is to make high-end, quality eyewear accessible to all their customers. As a representative shares,
"We wanted to see how far we can push the prices on glasses. Designer eyewear is often too pricey for the industry of fast fashion, and cheap options are often limited in their design and quality. Designer Optics is to bridge that gap by providing a vast marketplace of chic eyewear that everyone can afford,"
The brand seeks to provide the largest extension of luxe eyewear pieces that aren't just trendy but can represent your personal style. For many people, eyewear is not a mere fashion accessory. Still, a luxury, the brand ensures that everyone can shop for their favorite pair of sunglasses in their extensive collection.
Designer Optics offers a selection of eyewear that provides more precise vision, UV protection, comfort, and practicality. The brand offers luxe eyewear pieces at the lowest possible prices, which makes many people wonder, is designer optics legit? This section of our Designer Optics review will provide more insight into the brand's activities if you have any doubts.
First, we'll examine some of the bestseller items in the brand's collection to taste what the company offers.
Designer Optics Sunglasses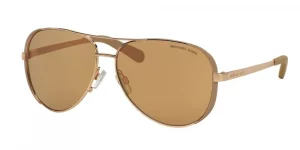 Whether you're trying to amp up your outfit from basic to casual glamor, you need protection from harsh UV rays, you can shop from the wide range of designer collectibles that the brand offers. From Gucci to Prada to Versace and Dolce & Gabbana, as you look through the website, you'll find unlimited options from which you can choose.
The sunglasses come in a wide range of designs and shapes, including aviator, oval, and rectangle, with separate categories for men, women, and unisex eyewear pieces. Versace is one of the top ultra-famous designer brands well-respected in the fashion industry.
While it is mainly known for its clothing collection, the Designer Optics Versace line includes a limitless selection of eyewear pieces, from the iconic Medusa Shield sunglasses to the cat-eye prescription lenses. The Designer Optics Versace 2174 sunglasses feature a unique, Hollywood-type design that even Tom Cruise will wear.
These specs highlight a square-shaped lens, a stainless steel rim, and patterned temples for an extra flare. The design mainly appeals to men, and it comes in various colors, including graphite, polar grey, or gold. You can get a pair of these $304 Versace Designer Optics Sunglasses for $153.
Designer Optics Eyeglasses
Designer Optics is an online marketplace where customers can shop for fashionable prescription eyewear pieces. The eyeglasses collection offers different eyewear designs, including cat-eye frames and round frames. In addition, you can choose from leading luxe brands like Versace, Dior, Gucci, and Prada.
One of the bestseller options is the Designer Optics Gucci Opulent Luxury Eyeglasses. They have a vintage rodeo drive style featuring a bold rectangular frame; the nose bridge comes with a metal rivet and an inner semi-contrast lining. The frames are also made out of acetate, and it comes in various colors, including black, gray, and avanna tortoise.
While many men typically opt for this piece, it's a unisex style, so anyone can wear it.
All you have to do is verify your prescription with the brand and choose any color you prefer. There's currently a bargain sale on the brand's website to get these Gucci eyeglasses that initially retail at $420 for $181. You can also opt for these Fendi M0077 eyeglasses, which come in an oval shape with black, mud, and dark Havana hues. It also costs a discounted price of $136 instead of the usual $254.
Designer Optics Prescription Sunglasses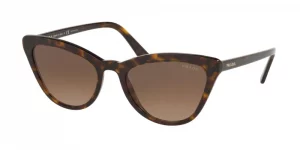 While your regular eyeglasses offer you clearer vision and some UV protection, sunglasses provide better coverage from harsh UV rays. In addition, the brand offers a collection of designer RX sunglasses that you can wear whenever you're outdoors to wear your corrective lenses and get UV protection from the sunshade.
This Designer optics review observed that over 30 brands and designer labels offer RX sunglasses. For instance, one of the top-selling products is the Designer Optics Versace 4361 sunglasses. They are stylish full-rim oval type lenses suitable for men, women, and unisex categories.
These Versace sunglasses are acetate with a single bridge, sturdy frame, and RXS lenses. Of course, you have to add your prescription, and the manufacturer will add the proper corrective lens into the shades. They have an irregular shape and come in 10 different colors, including Havana Brown, Green Gray, and Pink Fushia as the top favorite colors.
It offers a classic retro style, and it can also be worn during sports activities like cycling or hiking. It also has 5 stars from 413 reviews showing that the popular opinion about this product is primarily positive. If you're interested in the Versace 4361 sunglasses, Designer Optics offers them for $170 instead of $316.
Designer Optics Contact Lenses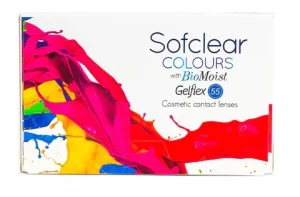 Apart from the large extension of designer eyeglasses, the brands also supply contact lenses for their customers. Designer Optics offers a wide selection of popular brands to provide unlimited choice, like their best eyewear collection.
For instance, Acuvue, Bioinfinity, Proclear, and Softlens are among the top brands. You can simply choose the brand you prefer and add your prescription to get your lenses delivered to your doorstep at affordable prices.
Designer Optics Reviews From Customers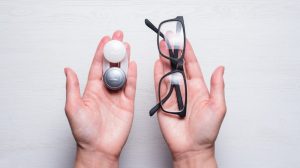 To further expand our knowledge of the brand, we checked multiple Designer Options reviews to provide an unbiased report of what the brand is like. The brand review page has 4.9/5 stars from nearly 59.000 reviews.
The thousands of positive comments on the site are super impressive, and many customers appreciate the excellent quality of their purchase. Other customers also love the quality service and the shipping insurance.
It is super easy to add your prescription to your order. All you'll need is a copy of your prescription form. For example, one returning customer states, 'Providing prescription.
Everything turned out to be great. I'll purchase the pair of frames that came on time and in good condition and send them back to get a prescription done same exact transaction; you guys are great to keep up the excellent work." Another customer talked about how they offer the best-discounted prices.
Popular Alternatives to Designer Optics
Further customer reviews
"Best purchase I've ever made. My fave frame till this day. It gives me such a vintage look. Love it. And the RX in the Lense is perfect. Transitions look AMAZING. Omg. Highly recommend. At Macy's, the frames alone were over 350, but that was the total of my frames and RX from designer optics. Thanks. You guys are great!" Overall, from over  50k reviews, Designer Optics got full 5 stars from 93% of the customer reviews.
Trustpilot also offers unbiased designer optics reviews from independent and objective customers. It scores 4.⅖ stars from 2,684 reviews. However, there are more negative reviews from customers who had an unpleasant experience. Some customers complained of defective products and that they couldn't complete returns and lost their refunds. A customer shared,
"Ordered a pair of sunglasses, and they charged me right away. Waited for shipping notification for 5 days. Reach out, and they email me back saying the sunglasses are out of stock. That's fine, but when would I have found that out if I hadn't followed up with them. They only refunded me after I demanded they do so."
On Sitejabber, the brand scores 3.8/5 stars from 421 customer reviews. The site features unspoiled opinions about the brand's services and products. Designer Optics was ranked 9 amongst the top sunglasses sites. This review was based on the service, value, shipping, and product quality.
Amongst the five-star reviews, there are some low ratings with complaints from customers over issues like poor customer service, delayed shipping, and low product quality.
One customer complained,
"Was excited to order from. They really liked the price. But I have yet to receive the product. Tracking says it was shipped on Jan 10, it is now 60 days since ordering and the company refused to refund our money or ship a new product. So they give us the runaround, saying to wait another week, they cannot process the refund, and the manager is out of the office. Very disappointed as we will now have to file a claim thru our credit card company. Will never use them again."
Sign Up For Designer Optics
Suppose you're interested in shopping in the Designer Optics marketplace. In that case, you can sign up for a personal shopping account to manage your orders and track your delivery. You can also sign up for the brand's newsletter and blog, where you can learn how to care for your lenses and frames, amongst other tips.
Where To Buy
Suppose you're looking for a designer optics location where you can purchase your specs. In that case, you can simply shop from the extensive online marketplace. The brand also has a physical store in Brooklyn, New York.
Designer Optics Shipping and Return Policy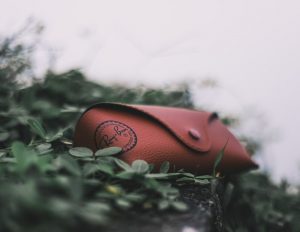 Shipping
The company offers to ship to all 50 states and international locations. If your order is in stock, it will ship immediately within two to five business days. Once your order ships, you will get a confirmation mail, including your tracking information. So you can track your order by logging into your account anytime.
They offer standard free shipping on all orders, no matter the order amount. You can also opt for next-day or overnight shipping, which takes 48 to 72 business hours to process. It also offers USPS shipping, where first-class signature mail takes 7-10 days while priority mail takes 5 business days.
Meanwhile, the shipping policy states that prescription orders take longer than non-prescription orders. For international orders, the total shipping price will be calculated at checkout.
And, if there are any customs duties or import tax, it will be charged on all products. Meanwhile, if your order is out of stock, it will be placed on 'Backorder' until new stock is out. Once there's a new stock available, your item will be immediately shipped out.
Return policy
Designer Optics accepts returns till 14 days after the order has been delivered. To process your returns, you have to fill out the Return Authorization Form, and the brand will provide a guide that you have to follow to complete your request.
If you use the shipping label that the brand sends via email, you will be charged a fee of $9.95. You can also return your item with the original order number, and you'll get a refund minus the $5 handling fee. For your product to be eligible for a refund, it must be unused, unworn, undamaged, clean, and be returned with the original accessories, certificate, and case that it came in.
If your returns are damaged, a 20% fee will be deducted from your refund. It is also important to request a signature for the item you're returning. Custom lenses such as prescription orders, readers, and non-prescription customized lenses are not refundable.
Promotions and Discounts
To get an extra 5% off for the winter sale items and free shipping, you can use the coupon code: W2022. In addition, there are all kinds of sales where customers can save their money all over the internet. You can also sign up for the brand's newsletter to get first-hand updates on exclusive deals and offers.
Contact Designer Optics
Phone: 718-412-0407
Email: [email protected]
Mailing Address: 791, Kent Avenue
Brooklyn, NY 11205
Designer Optics Review: Editor's Verdict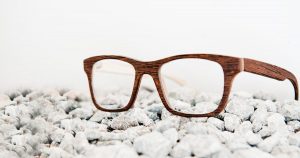 We score the company ⅘ stars based on all the Designer Optics reviews from customers. It is a reliable online retail outlet with a limitless selection of luxe eyewear from designer labels at affordable prices. Depending on what you prefer, you can shop from rectangular, square, round, aviator, or asymmetrical lens shapes. Designer Optics also offers prescription lenses which is an extra benefit for people with low vision.
The brand's goal is to provide authentic eyewear labels at affordable and discount prices for their customers. They offer regular sales and discounts to help customers save money while shopping. However, we cannot ignore the customer reviews and complaints on low product quality, poor shipping, and unreliable customer service.
Still on the hunt for fashionable pieces such as sunglasses or bags? Consider reading our reviews of DIFF Eyewear, Coastal Glasses, Le Specs and Lenskart.
Designer Optics FAQ
How long does Designer Optics take to ship?
If you're wondering how long Designer Optics takes to ship, you can check the brand's shipping policy. However, orders are shipped within two to five days.
What types of eyeglasses and sunglasses prescription do Designer Optics have?
Designer Optics offers 5 different lenses options with three prescription lenses: Single Vision, Progressive, and Bifocal with line.
Does Designer Optics accept insurance?
No, the brand does not currently accept insurance.
How To Care For Your Glasses?
Follow the three guidelines below on how to care for your glasses
Wear them properly
Clean them correctly
Store them safely
What is Anti Reflection
Anti-reflective lenses provide clearer vision by transmitting over 90% of light to your eye, reducing the glare from traditional lenses without an anti-reflective coating.
What Options does designer Optics offer?
Single Vision
Progressive
Bifocal with Line
Readers
Non-Prescription lenses