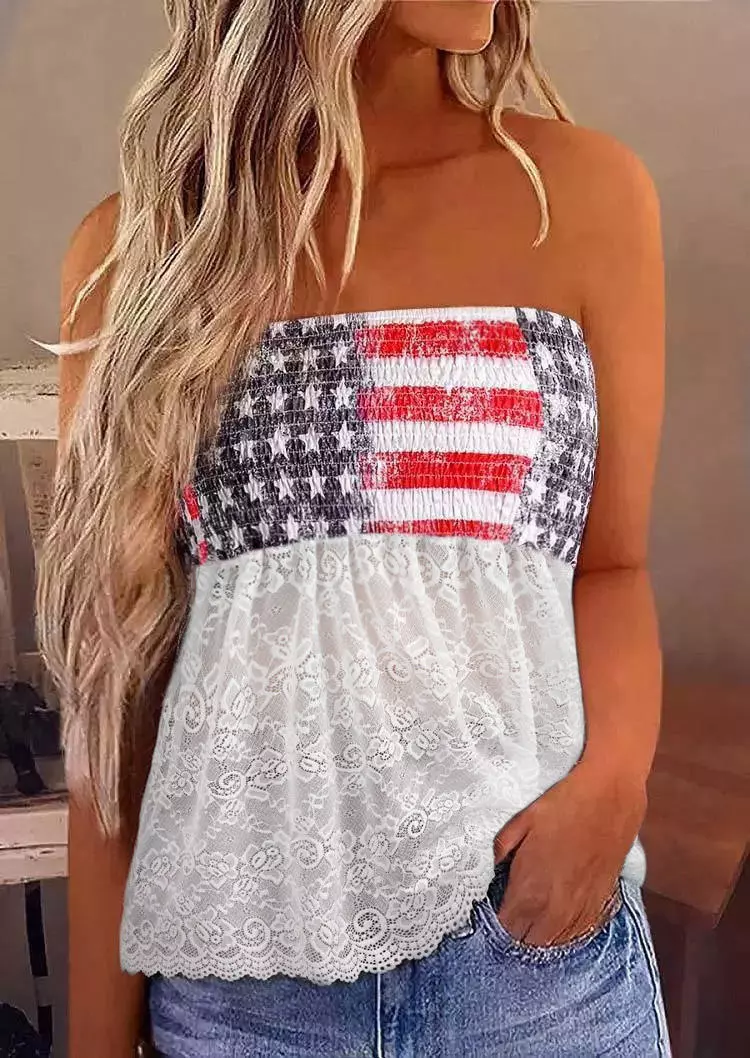 Shopping is a therapy for many, giving people a sense of control over getting new and better stuff for themselves or others. Therefore, having a great store is quite important. A store plays a big part in either making you love your shopping experience or disliking it. Fairyseason is a fashion brand that designs and sells high-quality clothing pieces at discounted prices. They offer a wide range of products, including dresses, tops, bottoms, accessories, and more. The company aims to provide its customers with the best possible service at affordable prices. Its mission is to create beautiful pieces for women who love fashion. They design each piece with their customers in mind. We will examine Fairyseason reviews from customers, promotions, bestsellers, return policy, shipping policy, and more. Read on to determine if you will add their products to your wardrobe.
About Fairyseason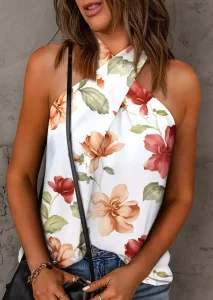 Fairyseason is an online fashion store that sells high-quality clothing pieces at discounted prices. They offer a wide variety of clothes, including dresses, tops, bottoms, and other accessories. Its goal is to provide affordable fashion for women worldwide who want to look their best but do not want to spend a lot of money doing so.
Fairyseason was founded by two friends who wanted to create a better alternative to other online fashion retailers. They realized that most websites were selling cheap clothes made with poor quality materials and designs that were not very flattering on most body types. They also found that many people had trouble finding clothing items in their size, which meant that many women had to either settle for something they didn't like or go out of their way to find something more suitable. 
The Fairyseason clothing brand was established to change this by providing customers with high-quality clothing at discounted prices, so they can look their best without breaking the bank. They also ensure that all of their products are made from high-quality materials and designed by expert designers, so you can be sure that what you're getting will always look great no matter what body type you have.
The brand has been around for more than ten years and enjoys a massive following across social media platforms, with more than 13.2K followers on Instagram alone plus 363K on Facebook. The brand was also featured in FashionTStylo, Great Dress, Sweet and Spark.
Before we dive into Fairyseason reviews from customers who have bought their clothing, check out the pros and cons of this fashion brand.
Pros
The brand offers a comprehensive collection of high-quality clothing pieces

Compared to other brands, the company's products are pretty affordable

The brand provides various products, including shoes, clothing, accessories, and home decor

They offer numerous deals, discounts, and promotions

The company has an excellent customer service team

They ship worldwide
Cons
Some of the brand's product sizes may be too small

Some customers have complained about the brand's shipping.

They have a short return window period
Fairyseason Products Review
FrairySeason offers a wide range of clothing products with creative designs. Let's take a look at some of their best-selling products to help you get a clear picture of what the brand offers. 
Fairyseason Dresses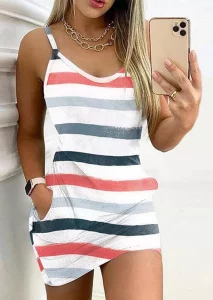 Fairyseason is a brand known for offering the best quality dresses at an affordable price. It has a wide range of dresses for every age group. From wedding gowns to cocktail dresses, they have it all. All their dresses are made from high-quality materials designed by top fashion designers.
Fairyseason has been in the fashion industry for many years and has always provided premium quality products at wholesale prices. They ensure that their customers get the best value for their money and can purchase the finest products at an affordable price.
Fairyseason reviews show that women love the brand's dress collection, which includes everything from formal to casual wear that can be worn on any occasion, including weddings and parties. If you are concerned about finding the right size, you don't need to worry because they also help customers choose the right size for their body type so that you get the maximum benefit from your purchase.
Their dress collection includes Vintage Floral Tie V-Neck Mini Dress, Button Short Sleeve Bodycon Dress – Gray, Tie Dye Smocked Sleeveless Maxi Dress, and much more.
Fairyseason Denim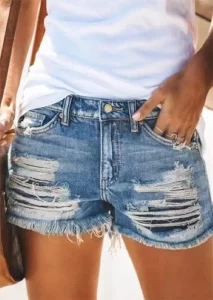 The brand offers a collection of denim products for women and men. Fairyseason is the store you need to check out if you are looking for a great denim piece, a dress, or a pair of jeans.
The brand carries a wide selection of women's, men's, and kids' jeans. Their goal is to provide you with the best denim products at affordable prices.
These types of denim are explicitly designed to suit the customers' needs and preferences by the company's team of designers, constantly innovating new styles and designs to ensure that you will get the best possible product at an affordable price. So you don't have to spend too much money on these items.
The brand is inspired by the idea that its customers can find something unique and special in our store. Looking at their denim collection, you will notice that it embodies the spirit of freedom and fun. Their collection includes overall denim midi dresses, flag-striped frayed hem denim shorts, and drawstring denim pants.
Fairyseason Swimwear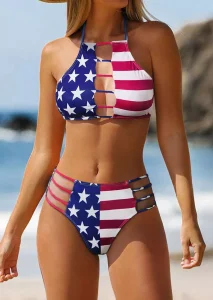 The Fairyseason swimwear collection is young, fresh, and full of life. Fairyseason aims to create swimsuits with a positive message for women of all ages. This brand was created by a woman who loves swimming and wanted to design suits that would be comfortable, stylish, and fun.
Fairyseason's suits come in many different styles, colors, and sizes. Furthermore, the brand offers bikinis, one-pieces, and tankinis that can fit any body type. Fairyseason also has matching tops and bottoms so that you can mix and match your favorite pieces to create a unique look every time you wear them.
Their unique and stylish designs make them stand out among other brands on the market today. The brand ensures every customer can find something that matches their Fairyseason style perfectly.
The Fairyseason swimsuit line offers so much more than just swimwear. They provide rash guards, cover-ups, and accessories such as hats, sunglasses, and jewelry to complete your look regardless of your activity.
Fairyseason Shoes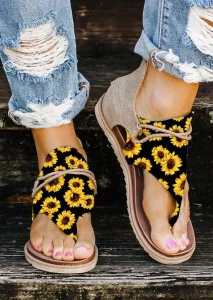 Shoes speak a lot about a person's style and fashion; thus, picking the right pair is crucial for most people. Whether you love classic shoes or are into modern style, fairy season has something for you.
The Fairyseason shoe collection is bringing back classic styles with a modern twist. They're offering a range of shoes for men and women that will surely be a hit with any fashion lover. The brand designs shoes that are comfortable, stylish, and reasonably priced.
Fairyseason Shoes have been on the market for a couple of years and have an impressive collection of designs. The brand has many footwear options, including sandals, heels, and boots, that are perfect for every occasion.
The first thing that struck me in the brand's shoe collection was their boots and how well they were made. They're sturdy yet comfortable, and they look great on. The leather used here is thick and high quality — it should last well if you take care of them properly. The stitching is also vital — no loose ends or holes on these boots. 
Fairyseason reviews show that customers love the versatility of these boots — they go with everything from jeans to dresses. It is one of those pairs of shoes that will never go out of style, so your investment won't go to waste.
Fairyseason Reviews from Customers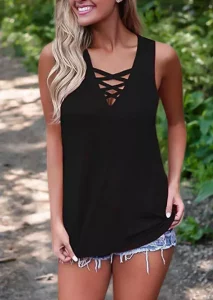 If you are wondering: Is Fairyseason legit? We will look at customer reviews to answer this question. We visited several sites to gather information on the product and see if the brand is legitimate and worth it.
On TrustPilot, the sites' reviewers gave the fairy season 3.7 stars out of 5 from 2180 reviewers. 41% rated it excellent, 11% rated it as great, 2% as average, 2% as poor, and 44% the worst.
 Customers left a 5-rating on a stunning dress with a sophisticated look and bling silver sequins, perfect for a bride. She raved about how this was like an answered prayer for her. 
The customer said she always buys a beautiful dress or shirt whenever she stops at their online store. She even recommended that all the customers who felt that online shopping was a scam should try out this brand: they won't be disappointed.
On the same site, a 1-star reviewer stated that the brand's products were poorly managed and that you wouldn't love any of them. She said that the brand disappointed her when it comes to customer service, and their return policy was not accommodating.
On SiteJabber, the Fairyseason clothing brand was rated 3.7 stars out of 5 by 2078 reviewers. This indicates that most customers were in love with the brand. The site ranked the brands in terms of service, shipping, value, return policy, and delivery service. All the products that were reviewed received three stars from around 200 reviewers.
The site critiqued the brand's customer care service, stating how poor it was. The reviewer said that the brand does not respond as quickly to complaints as they had presumed.
Popular Alternatives to Fairyseason
Further customer reviews
From the brand's website, Fairyseason is well rated with high scores from satisfied customers. It is much better to get more reviews to get an accurate picture of the products. We checked reviews of various products and discovered the following scores.
Open back knitted mini-dress-black scored 4.9/5 stars out of 8 reviews

Halloween Dark Desert t-shirt-black had 5/5 stars out of 6 reviews

Smooth Tennessee whisky pullover sweatshirt-burgundy; 5/5 stars out of 2 reviews

Halloween thumbhole hoodie-beige; 5/5 stars out of 2 reviews
We could not get enough of the customer's positive reviews, and the customer appreciated all the designs and styles the brand had to offer. Their good vibe rainbow sleeveless maxi dress attained a rating of 7 stars out of 5.
Considering all the above reviews, the customers who left negative feedback might have just experienced some little inconveniences due to miscommunication. Overall, the positive reviews convince us that the brand is legit and worth checking out.
Sign In / Register
To be part of the Fairyseason family and enjoy their deals, you must sign up with the brand. To get started, visit their website and click on the top-right account icon, where you will be asked to either log in or register. 
If you don't have an account yet, you will be asked to provide your personal information, which will be used to create your account. Make sure you use an active email where the company will notify you if there are any deals and new arrivals. Also, as a member, you are assured of a 5% discount.
Where to Buy
You can purchase their products directly from their website Fairyseason.com. Also, the brand's items are sold on Bellelily with different brand names. So to choose that as your purchase option, make sure you know exactly what you want to avoid any misleads.
The advantage of getting the products directly from their site is that you will enjoy the discounts and promotions.
Fairyseason Shipping and Return Policy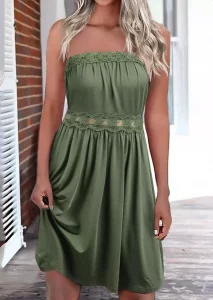 Fairyseason offers free shipping on all products above $99. For other purchases that amount to less than this, the shipping price is $7 in all the locations. However, the number of days varies with the place and the type of shipping used. Regarding the safety of your items, a tracking number is attached to them. You can use that to track your product until it is delivered.
If you buy products from Fairyseason, and they do not meet your expectations, the brand accepts returns. You can return the items within seven days after receiving your products. However, the shipping fee is your responsibility. To start the return process, visit their website, and you will be able to proceed.
Essentially, this will take you less than 24 hours, and then they will notify you that the refund is being worked on.
Promotions & Discounts
The brand has several discounts and promotions to offer. To be on time with what they are actively offering, visit their website, and they will let you know. As a member, you are already entitled to their discount. Other promotions include but are not limited to:
10% off on orders above $49

Use code mua10 and get a10% off on products over$69 and above

10% off on orders above $59

12% off on orders over $89

Free shipping on all orders above

Huge clearance ongoing that starts from as low as $0.9
Note that these discounts are available only directly from the website. As such, you should register an account with them, as this will allow you to get notifications whenever deals are available.
Contact Fairyseason
If you have any inquiries after reading this review, you can reach out to the Fairyseason customer support team through the following communication channel:
Submitting a ticket to their help center online

Through their online platforms like Facebook messenger or Instagram

Email at:[email protected]
The company has a professional customer service team, so you are assured to receive a response as soon as your inquiry reaches their desk. We did not find a Fairyseason customer service number.
Fairyseason Reviews: Editors' Verdict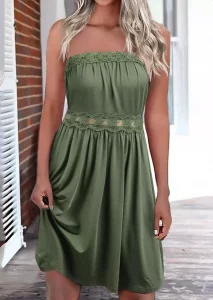 After going through the numerous positive Fairyseason reviews, we can clearly state that the brand is worth checking out. It will put your luck to the test if you're looking for something you can quickly, easily, and snugly fit. And you are guaranteed if there are any disorders or lost items before delivery. It is just the brand for all the conveniences one would look for.
Fairyseason products are shipped from China, leading to slower delivery for those living in remote areas such as North America. Their prices are also quite affordable, and Fairyseason discounts all of their products, making them great for people looking for cheap clothing items. They have frequent sales, so if you check their site, you will find many fantastic deals.
According to reviews, delivery time should take at least a month. Packages are assigned tracking numbers, allowing you to track your item throughout the delivery journey. Most of the reviews we came across on the internet show that customers are pleased and satisfied with their products. However, most of the studies were on clothing more than accessories and footwear.
We, therefore, recommend the Fairyseason clothing brand to those looking for affordable and stylish clothing.
Are you looking for similar brands to Fairyseason? In that case, read our reviews of Annie Cloth, Chicloth, DKNY, and Forever 21. 
Fairyseason FAQ
Is Fairyseason a trusted site?
The numerous positive reviews we found online reveal that this is a trustworthy site. Additionally, the site uses advanced SSL encryption technology to ensure shoppers' sensitive data is secure. That means malicious people online can not access their customers' information while using the online store.
Where can I find your size guide and instructions?
You can find Fairyseason's size guide on their website: https://www.fairyseason.com/size_guide.htm.
Where are Fairyseason products made?
All their products are made and shipped from China.