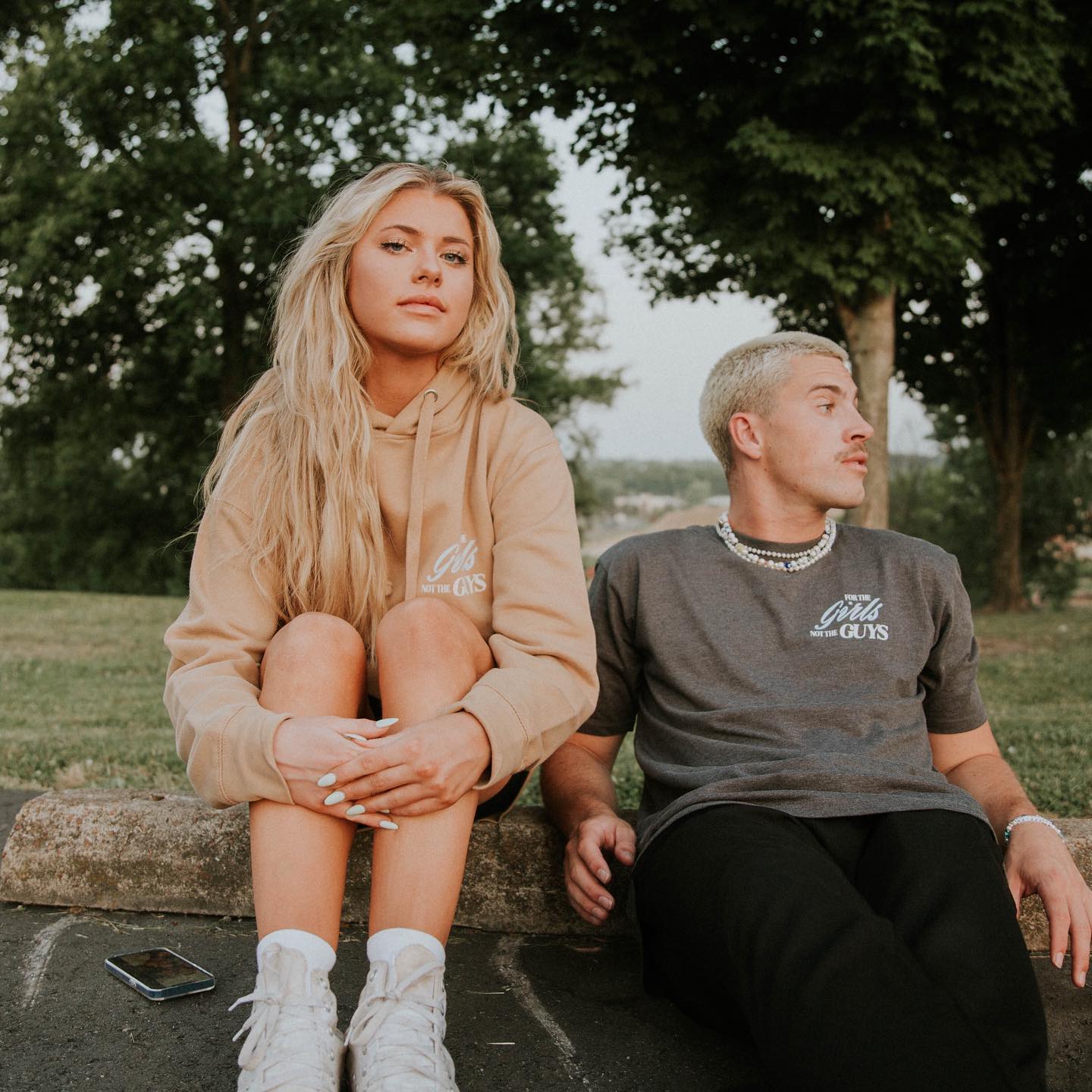 Fanjoy is a leading e-commerce merchandise and brand-building partner selling clothing and accessories for both men and women. The company brings influencers and shoppers together under the umbrella of gender neutrality and vibrant fashion. They define their mission as bridging "the gap between fans and the people they admire through meaningful products." But what do Fanjoy reviews say? Are customers satisfied with the quality of the products? Is the customer service reliable?
Our Fanjoy review will take an in-depth look at the brand's mission, and operation. We are going to discuss sizing, materials, price tags, customer service, the shipping & return policy, etc. In the end, we will give you our 100% unbiased and honest opinion based on all the information we gathered to write today's review. So if you want to learn more about the brand and find out what our final verdict is, stay with us and read on!
About Fanjoy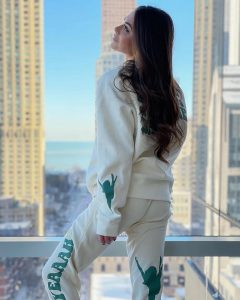 The history of Fanjoy goes back to 2014 when the CEO, Chris Vaccarino founded the company. His goal was to build an "industry leader in design, production, fulfillment, and marketing of custom merchandise". From the very beginning, the company partners up with the most famous influencers and content creators. This allows them to offer fans and customers meaningful products coming right from the people they admire and follow on social media platforms.
When you visit the website, you can search collections based on the creators. Just to give you an idea, some of the most popular Fanjoy creators are Addison Rae, Trey Kennedy, Sam Golbach, and Gina Darling. Looking at their products, all items are unique and authentic.
But before diving deep into Fanjoy reviews from previous customers, let's take a quick look a the most important pros and cons you should know about before placing an order:
Pros
The company partners up with famous influencers and content creators, building a bridge between them and fans through fashionable apparel and accessories

A wide variety of cool and trendy apparel, including sweatpants, hoodies, and tops

Gender-neutral designs

Affordable, budget-friendly prices with frequent sales up to 70% off
Cons
There is a strong discrepancy between customer reviews and ratings on different websites

Sizing can be a hit and miss

Shipping might take longer than expected

Quality-wise, products can be inconsistent

Items like phone cases, hats, socks, underwear, or backpacks cannot be returned
Fanjoy Products Reviews
In the next section of our Fanjoy review, we are going to take a close look at Fanjoy clothing and Fanjoy reviews from previous customers. If you're curious to find out what people are saying about the brand, stay with us as we uncover all you need to know about the quality and the price tag of Fanjoy items!
Fanjoy Hoodies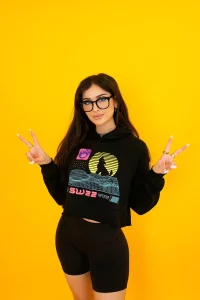 Fanjoy hoodies are not only affordable but stylish too. Prices start at $45, however, thanks to the frequent sales, you can usually purchase them for about $30. Looking at the categories, you can choose from regular hoodies, crewnecks, zip-up hoodies, and last, but not least, cropped hoodies. The prints are quite stylish with a modern take. You can find hoodies with prints, and graphics, and they come in a large selection of colors.
So no matter if you need a gray hoodie for doing sports, a white for lounging, or a colorful one for a long summer night at the beach, Fanjoy has got you covered. Items come in various sizes ranging between S and 3XL.
When it comes to the materials, most hoodies are made of a blend of cotton and polyester. For instance, the Yris Palmer Spanish Mami Cream Hoodie contains 70% cotton and 30% Polyester.
Another important thing to mention regarding the hoodie section is the Fanjoy Mystery Hoodie. According to Fanjoy reviews, this initiative is loved by many shoppers. The whole thing works really simple, based on the idea of giving you a surprise. You place a Mystery Hoodie order having no idea what you will receive. As a result, your package will contain a random hoodie. Simple as that!
One review from a verified buyer who opted for this adventurous shopping reads: "The material of the hoodies is amazing. They are thick. I did order two and they were both the same. But I did pay $10 for the hoodie so I cannot complain. But they are of great quality. I really like that it's a random design. The one I got is probably not something I ever really would have chosen. But it's cool."
So, if you want to surprise yourself with a surprise hoodie, or you simply cannot decide which one to buy, just go with the Mystery Hoodie option.
Fanjoy Sweatpants
When it comes to Fanjoy clothing, another popular category is sweatpants. Sweatpants are must-have items, so we genuinely think that it's always a good idea to shop for more. Fanjoy sweatpants are colorful and detailed with fun prints and graphics. The designs are empowering, cute, and flattering. Just to give you an idea, one pair of sweatpants comes with the print "live life for you", while another one reads "I can't believe this is my life".
Similar to hoodies, these items are also made of a blend of cotton and polyester. There are higher quality items with 70% cotton and only 30% polyester, however, the majority of sweatpants will contain about 50-50% of each. Price-wise, sweatpants range between $34 and $55. But do not forget about the sales, which can give you up to 70% off on items. Obviously, there is a Mystery Joggers offer, too, so in case you feel adventurous, you can give it a chance.
Fanjoy Shirts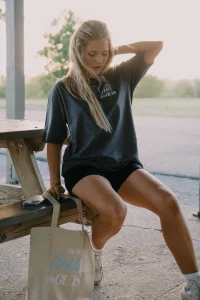 Fanjoy gives you your regular t-shirt with a twist. Now, don't get us wrong, not literally. But for sure these tees were created with the idea to make you stand out. Thanks to their relaxed fit and fun design with edgy prints and messages, Fanjoy tees are cool. In this category, you can find 100% cotton t-shirts for $25-$35. Category-wise, you can choose from regular short-sleeved t-shirts, long-sleeved shirts, cropped tops, and tank tops.
To be fair, the selection is not too large, but thanks to the versatility of items, chances are you might be able to find something you like. Sizes vary from S to 2XL.
Fanjoy Accessories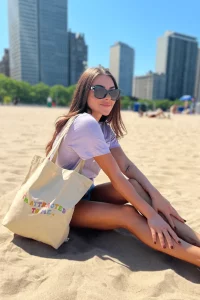 Before we analyze Fanjoy reviews from previous customers, let's take a closer look at another popular product category, the accessories. Fanjoy offers a broad range of accessories of all kinds. These are mostly things you would need in everyday life such as mugs, phone cases, hats, water bottles, tote bags, notebooks, blankets, and many more. What makes them unique is their edgy design.
Once you start to scroll through the Fanjoy accessories, you will see funny prints, entertaining messages, and designs that just catch the eye and make you stand out. If you are after some inspiration for a gift for a friend or a loved one, the Fanjoy accessories section is a good place to head to. It will not only give you some cool options, but the prices are also budget-friendly.
In terms of prices, tote bags for example are available for $25, bucket hats for $30, while the price tags on mugs start at $14. Phone cases cost around $20-$25, beanies $25, and notebooks $15.
Fanjoy Reviews from Customers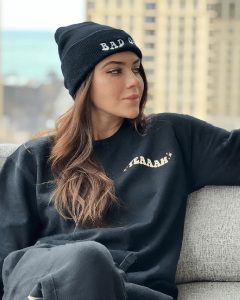 To be fair, it's not easy to evaluate Fanjoy reviews. There are quite significant discrepancies between the sources we used to gather information. For instance, on Trustpilot, the brand has got a 1.6 rating out of 5 based on 439 reviews. On Sitejabber we found a very similar rating. Here, the company has 1.44 stars out of 5 based on 63 ratings. The majority of the issues customers complain about include the followings:
Items are not true to size
There is no size guide shoppers can rely on when choosing their sizes
Items are poor quality
The customer service is not helpful
Orders take longer than expected to arrive
When purchasing Mystery items, duplicates frequently occur
On the other hand, pages like Better Business Bureau show a 4.9 stars rating for the company. The same is true for the official Fanjoy website. Here, previous buyers have the chance to leave reviews for items they purchased. They can also rate them based on a 5/5 rating system, and attach pictures of the products. Now, on the website, based on over 35,000 Fanjoy reviews, the overall product rating is 4.9.
Popular Alternatives to Fanjoy
Further customer reviews
There are negative reviews, too, but the majority of the feedback is very positive. Vanessa, a previous shopper, says that shopping at Fanjoy was easy and quick and "Never had an issue with placing an order and always quick delivery!". Similarly, Layali who bought a black long sleeve shirt mentions: "It's a very nice material and it shipped very fast and came quicker than I was told! This is my first piece of their merch and I'm very happy!"
When it comes to sizes, there are reviews mentioning that sizing can be a hit and miss. One review reads: "It's very good quality but runs SMALL. I am a size medium-large. I got a 2X so it would be super baggy and comfy, and it fits like a medium. So definitely size up!"
Our view on the matter is to be cautious. When coming across a brand you like, yet the bad reviews make you feel unsure about hitting the buy button, give your decision a second thought. The best, in this case, is to avoid placing a huge order. Instead, limit your order to one or two items to see how the quality is and whether or not the customer service is reliable.
Sign Up for Fanjoy
We have also looked into the sign-up process. It is a very straightforward process and it can be done really quickly. To create an account you will need to add your first name, last name, email address, and create a password. Furthermore, at the bottom of the page, you can choose to subscribe to the brand's email list. This will allow you to receive notifications about sales, and promotions firsthand or to get special discount codes you can use to save money.
Where to Buy
According to the company's website, the Fanjoy headquarter is located at 12655 W Jefferson Blvd, 4th Floor, Los Angeles, CA 90066. However, there is no physical store where you can shop for Fanjoy clothing. The only official place where you can purchase Fanjoy items is the company's website. So if you want to place an order, head to fanjoy.co and enjoy shopping from the comfort of your home!
Fanjoy Shipping and Return Policy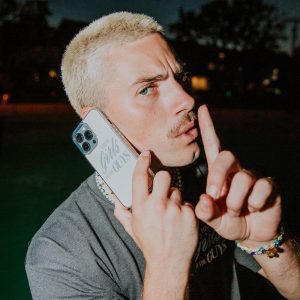 When it comes to the Fanjoy shipping and return policy, all details can be found on the website. However, the truth is that it takes a little time to gather all the information, as there is no dedicated page for shipping and return. Instead, all information regarding the shipping and return policy is listed under different topics/questions. Therefore, to help you learn quickly about both, we collected all the important info.
Here's what you need to know about shipping:
There is no information on how much time the brand needs to process your order.
Once your order leaves the Fanjoy warehouse, you can expect your package to be delivered within 3 to 7 business days.
In terms of shipping cost, there's no indication of how much shipping costs. The shipping fee will be calculated based on the weight of the items you order.
Fanjoy ships worldwide.
Now let's take a look at the company's return policy too. In case you received a damaged item or you are simply not satisfied with your order, you have 30 days to return it. Here are all the things you should keep in mind:
All returned items must be unworn, unwashed, and undamaged.
You are responsible for the cost of shipping the item back to the Fanjoy store.
Some items cannot be returned. For instance, hats, socks, underwear, backpacks, phone cases, and final sale items cannot be returned.
Promotions & Discounts
If you're after a Fanjoy discount code, the best thing you can do is to subscribe to the company's email list. This will give you access to special promos and sales, so chances are you might benefit from discount codes in the future. To save money, you can also check out the Sale category on the official Fanjoy website.
Here you will find a large selection of clothes you can purchase for a special price. At the time of writing our review, there is a 70% off sale going on which makes it possible to save a lot of money. For instance, the Fanjoy Mystery Hoodie is available for $10 instead of $45.
Contact Fanjoy
To get in touch with Fanjoy, your options are quite limited. This means that in case you have any questions or inquiries, according to the official website, your only option is to send them an email to [email protected]. You can also connect with the company on their social media pages such as Twitter, Instagram, Youtube, and TikTok. However, it is not guaranteed that you will get a response via these pages. The best is to write them an email and explain your issue.
There is also an "Under $30" category that is well worth checking out. Here you will find all types of clothes, accessories, and everyday items under $30.
Fanjoy Reviews: Editors' Verdict
To wrap things up, here's our final verdict. Looking at the Fanjoy website and taking a close look at the products, we think that Fanjoy clothing is cool. We liked the designs, the pieces are also quite affordable, and there is a large selection of items that are ideal gift options too.
However, Fanjoy reviews are inconsistent. Some sources rate the brand really poorly, others say the exact opposite. It seems that when it comes to customer service and product quality, there is room for improvement. Our advice is to be cautious when shopping from Fanjoy and maybe start with a smaller order to see how the quality is. No matter how affordable their items are, they still cost money. And needless to say, you should always be 100% sure that you spend your money on things that are well worth it. 
Are you interested in other fashion brands? Check out our reviews of Ssense, Carve Designs, Aday, and COS.
Fanjoy FAQ
Is Fanjoy clothing legit?
Despite the significant number of negative reviews, we think that Fanjoy clothing is legit. However, we advise you to proceed cautiously when shopping from this brand. The quality of some items might be inconsistent, and shipping might take longer than expected.
However, we cannot say that Fanjoy is not legit. There are thousands of positive Fanjoy reviews from verified buyers. If in doubt, you can also rely on the product pictures people attach to their reviews.
Who founded Fanjoy Clothing?
Fanjoy was founded by Chris Vaccarino. He was inspired to create Fanjoy while being on the road with his brother selling merchandise. Today, Vaccarino serves as the company's CEO.
Is Fanjoy a sustainable brand?
No, our research shows that Fanjoy is not a sustainable brand. The company does not adhere to ethical sourcing, nor uses sustainable fabrics and materials to create its apparel.