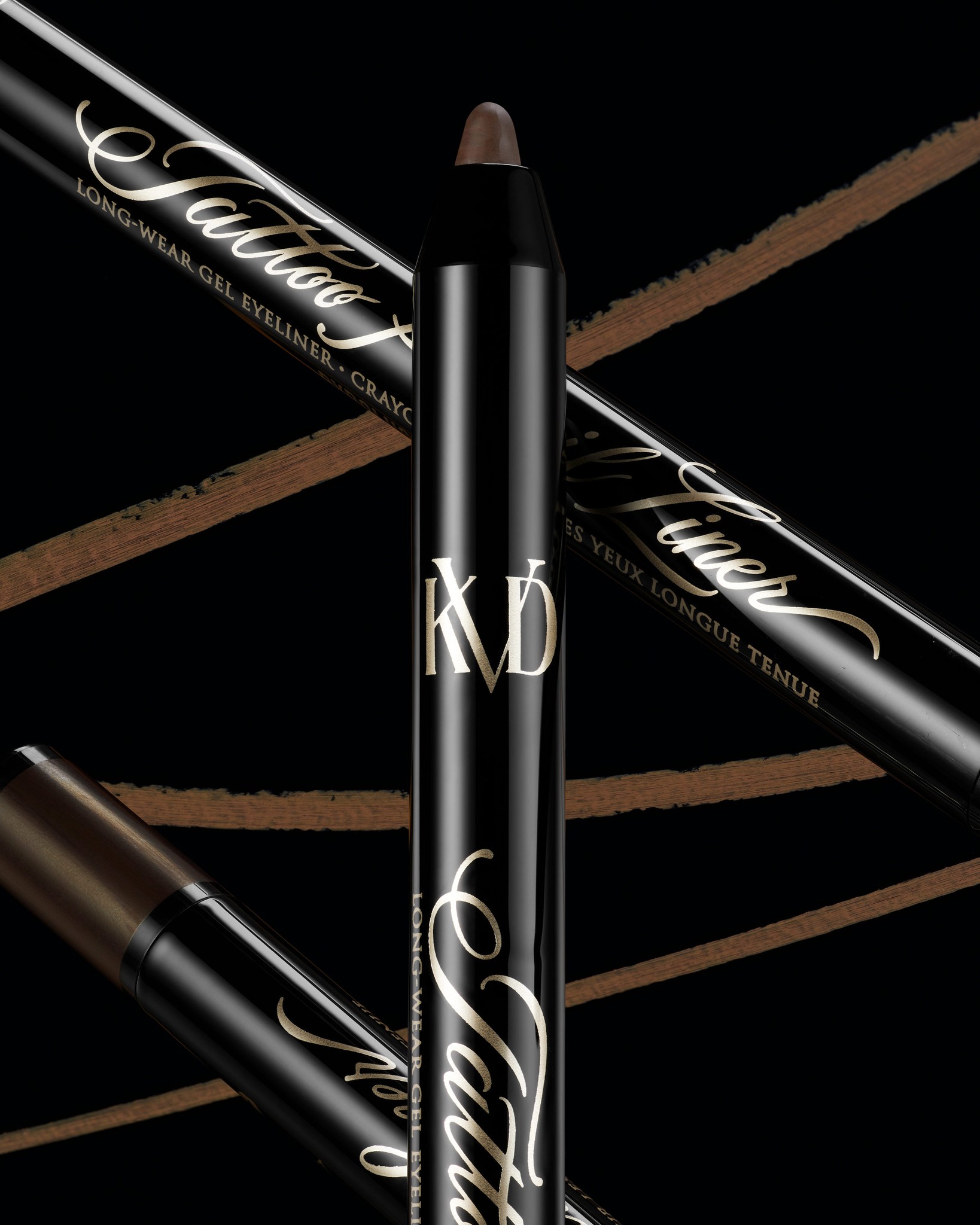 Founded by celebrity tattooist Kat von D, this tattoo-inspired makeup line has made its mark. With its bestselling tattoo eyeliner scooping numerous awards, KVD Vegan Beauty's long-lasting beauty products are also cruelty-free. The result is a cult brand that has become the go-to for people who love their makeup to be as bold and as individual as they are. With a growing media profile, this is a makeup brand that understands and knows how to engage with its target market. But is KVD Vegan Beauty for everyone? We lift the lid on this exciting brand with our unbiased KVD Vegan Beauty review so you can decide if its tattoo-inspired makeup is for you.
About KVD Vegan Beauty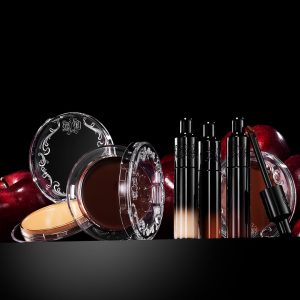 KVD Vegan Beauty founder Katherine von Drachenberg – also known as Kat Von D – started the business after starring in the popular TV shows LA Ink and Miami Ink. A skilled tattoo artist, Kat saw the potential of a tattoo-inspired makeup range and launched the brand in 2008.
Kat Von D Beauty – its original name – focused on high-quality, pigment-rich makeup. Thanks to Kat's TV exposure, attention was soon focused on her edgy makeup, initially just a limited line. Her artistry as a tattooist and love of all things ink continued to influence its evolving product range. The result was a daring beauty brand that catered to the 'out there' makeup lovers and those who preferred a more low-key look.
The brand became the darling of the beauty press, with extensive coverage in magazines such as Good Housekeeping, Insider, and Glamor. Its social media following also blew up, with over a 5.7million followers on Instagram alone.
Fast-forward to 2016 and Kat Von D's decision to step back from the company to pursue other vegan-related business interests. The company was taken over by Kendo Brands and renamed KVD Vegan Beauty. With the ink inspiration still evident, the brand has also upped its cruelty-free game, reformulating the whole range to be vegan.
The KVD Vegan Beauty website explains: "We believe in fearless self-expression while making the beauty world a kinder, more positive place with 100% vegan makeup and cat eyes for all!"
Before we go further with our KVD Vegan Beauty review, let's look at some of the key pros and cons of this ink-inspired makeup brand.
Pros
100% vegan and doesn't test on animals
Highly pigmented products for a long-lasting look
Committed to sustainable packaging
Offers some excellent makeup tutorials on its website
Has a wide range of color shades for all skin types
Free US shipping on all orders over $35
Ships internationally, with free shipping on orders above $100
Regular offers, including free samples, flash sales and bundles
Option of spreading the cost via AfterPay
Established in 2008 and has grown and developed into a trusted brand
Available in globally recognized stores, including Sephora and Ultra
Cons
The product range is not the cheapest, but they do last
The return window for international orders is only 10 days
KVD Vegan Beauty Products Review
With its edgy feel, high-quality products, and long-lasting color pigments, this makeup brand has a lot to offer. We review some of the most popular KVD Vegan Beauty products to discover if this is a brand that's worth the hype.
KVD Vegan Beauty Dazzle Stick Eyeshadow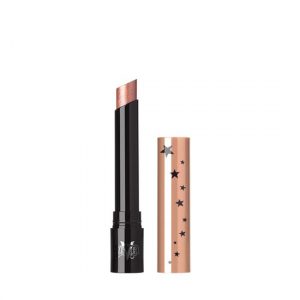 KVD Vegan Beauty Dazzle Stick Eyeshadow is fast becoming the go-to for a dramatic eye, thanks to its unique water-based formula. And this is because, unlike many other glitter eyeshadows, it glides on lightly without caking. Then as the water evaporates, it sets into a smooth finish. And you can build up the layers to create a turbo watt sparkle for the ultimate nighttime look.
Launched back in 2016, the Dazzle Stick has understandably become a best-seller, thanks to the long-lasting, prismatic color you can create. And although it is only available in four colors, they are all fierce and give a good choice for most skin and eye tones.
At around $22, this may seem a lot for an eyeshadow, but the lipstick-style tube is easy to use, and a little goes a long way. Plus, you can use it as a high-beam topper for your other eyeshadows. And the website offers tutorials as well as complementary product advice so that you can use this gorgeous eye-catcher with confidence.
KVD Vegan Beauty Perfume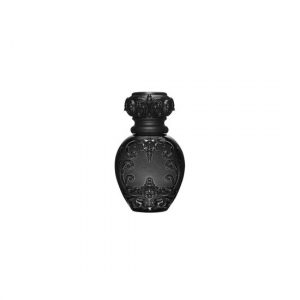 Under the business eye of Kat Von D, the brand had a small perfume range, topped by its bestselling duo, Saint and Sinner. When Kendo took over KVD, they did discontinue these perfumes. However, by popular demand, they are now back to head up the current KVD Vegan Beauty Perfume online range.
The two perfumes are as different as day and night, which is how they should be. But both come in gothic-style bottles, which are synonymous with the KVD brand. Saint is a surprisingly romantic and dreamy fragrance with a classic floral combination of vanilla, musk, and jasmine. Meanwhile, Sinner is darker, with cinnamon, vetiver, and patchouli to spice up the floral notes.
Retailing at $45, under sale offers, you can buy these highly wearable fragrances for as little as $18. However, they are only available on the KVD Vegan Beauty website. Users report that the perfumes are not as long-lasting as some other products, but you can get lovely hints throughout the day.
KVD Vegan Beauty True Portrait Foundation Swatches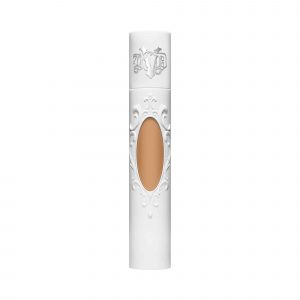 If you are looking for a lightweight foundation that gives natural-looking medium coverage, this product could be for you. Available in 40 shades, you can also find your perfect match thanks to the online KVD Vegan Beauty True Portrait Foundation Swatches.
We like how this liquid-to-powder foundation blurs minor perfections while evening out your skin tone. And it is long-lasting, taking you from day to night with minimal touch-ups.
There is a lot to like about True Portrait. It contains 'Elastic Essence' to enable it to flex naturally with your skin. And its airy consistency won't clog pores yet mops up excess oil to keep your skin shine-free. This means True Portrait is best for normal, combination, or oily skin.
You can also layer it up on cleansed and moisturized skin for fuller coverage without causing caking or flaking. Just one thing to note: the consistency is quite watery, so you need to shake the bottle well before use to ensure it is adequately mixed. But we like how it is easily applied with clean fingertips for fast makeup on the go.
KVD Beauty Tattoo Eyeliner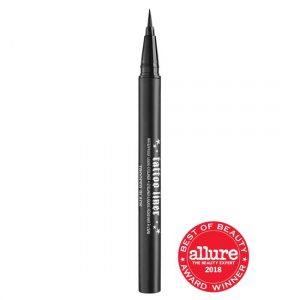 Next, we look at the brand's most iconic product – the KVD Vegan Beauty Tattoo Eyeliner.
And we have to say this is the one product most likely to get you hooked! Available in two colors – Trooper Black and Mad Max Brown – the Tattoo Eyeliner certainly has an urban edge. It provides exceptional color too, thanks to its tattoo quality pigment, which is also smudge-resistant.
Application is made a slick affair, with its almost needle-sharp brush tip giving a painterly feel to creating the ultimate cat's eye. Once you get the hang of the pressure, you can create all sorts of eyeliner styles, from subtle accent lines to a full-on Cleopatra look. The website also offers some cool tutorials so you can build up your skills in creating a host of eye-flick styles.
Although this eyeliner is fully waterproof, we were pleasantly surprised by how easy it was to remove, meaning you can still protect the delicate eye area. For $23, we think this is an eye-lining winner.
KVD Vegan Beauty Good Apple Skin Perfecting Foundation Balm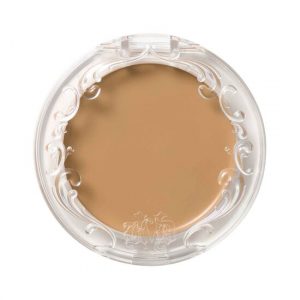 This concealer saw a spike in its positive KVD Vegan Beauty Good Apple Skin Perfecting Foundation Balm Reviews after going viral on TikTok. Now one of the brand's bestsellers, it is easy to see why. This clever formulation can be used to cover anything from blemishes to tattoos but won't leave you with that caked-on and heavy feeling. It is super lightweight but gives full coverage, and a little goes an impressively long way.
You get a choice of 40 shades to find your perfect match, and used on its own, it blends nicely into your natural skin. Or use it to build up for a full yet smooth and natural look. It can also give you a healthy glow as it is infused with apple extract and sodium hyaluronate to nourish the skin.
If you are concerned about getting the correct shade, then there's no need to worry, as KVD Vegan Beauty will honor their 60 days returns period if you need to swap it out. Best suited to combination or drier skin, it can also work on oily complexions, but you may need a setting powder. Not the cheapest full-coverage concealer you can buy, but one that seems worth the investment.
KVD Vegan Beauty Review from Customers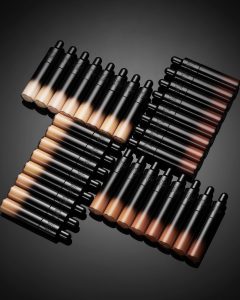 Much loved by influencers and the beauty press, does KVD also stack up with its users? We've scanned the numerous KVD Vegan Beauty customer reviews to find the answer. And looking at their website, overall, this tattoo-inspired makeup brand gets a positive thumbs up.
'It's so easy to use, smudge-proof, and dries instantly. Big fan. Highly recommend.' (Tattoo Eyeliner); 'Fantastic coverage without looking too heavy.' (Good Apple), 'It builds nicely, or you can use a tiny bit for a subtle shimmer.' (Dazzle Stick Eyeshadow).
On the product review site, Influenster, KVD has also gained a decent 4.6/5 from over 4,800 reviews. The consensus is that the color choice, high pigmentation, and long-lasting formulas make this brand stick out for fashion-conscious customers looking for a stand-out look. Their Everlasting Lipstick, eye shadow palettes, and the Tattoo Eyeliner get the most positive comments.
Their vegan credentials and good customer service also get praise: 'Kat Von D just proves that you don't need to use animals to create AMAZING products!' However, some negatives include the pricing (a little high) and shipping fee on returns. The textures of some of the products don't work for everyone, either, but this is down to personal preference.
Sign Up for KVD Vegan Beauty
By setting up an account with KVD Beauty, you can improve your customer experience and take advantage of exclusive offers, flash sales, and new product information. You can create an account the first time you shop online with KVD Beauty. Alternatively, you can sign up for the e-newsletters for the brand's latest news.
Where to Buy
The full range of makeup and beauty products are available through the KVD Vegan Beauty website. Or, if you prefer a physical shopping experience, you can buy through their authorized retailers: Sephora (international), Ulta Beauty (US), and Debenhams (UK and Ireland).
You can find your nearest retailer using KVD Vegan Beauty's store locator.
Shipping and Return Policy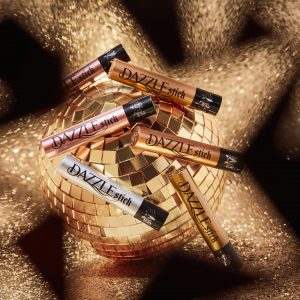 KVD Beauty offers an excellent shipping deal, with free standard shipping on all US orders over $35. Orders under $35 will come with a $5.95 shipping charge.
Standard shipping takes three to seven business days. You can also opt for one or two-day shipping for an additional charge. Orders placed by midday (Monday to Friday) will be processed the same day.
KVD Vegan Beauty also ships internationally, using DHL. Plus, they offer free international shipping on orders over $100 or a flat rate of $9.95 on orders over $50. Under $50, costs will be calculated based on destination plus the size and weight of your package. All international shipping costs also include import duties, taxes, and other related fees.
Popular Alternatives to KVD Vegan Beauty
Parcel tracking is available to all customers with an online KVD Vegan Beauty account.
Another plus for KVD Vegan Beauty is that they offer free returns on all US orders within 60 days of purchase. However, you still pay the original shipping cost. And for international orders, you only get 10 days to return them, and they cannot offer an exchange.
All returns are processed within five business days of receipt. A little disappointing is that it can take up to 60 days for your returned money to be posted to your account.
You will need to create a returns label via the KVD Vegan Beauty website to return your items. But the whole process is straightforward.
Promotions & Discounts
KVD does regular promotions, seasonal one-offs, and flash sales, so there's always the chance to grab a beauty bargain.
Ongoing offers include two free samples with orders over $50 and free shipping on orders over $35. You can also get 15% off your next order if you sign up for their email list.
Their limited-time offers include two free mini products and a makeup bag when you buy two of their bestselling tattoo eyeliner. You can also opt to build your own contour palette, which could save you $50. KVD Vegan Beauty sales are good too, with sale items up to 75% off.
And finally, to support up-and-coming beauty professionals, KVD has its own Pro Members club, where, if eligible, you can save 30% on all orders.
Contact KVD Vegan Beauty
You get a choice of ways to contact the company. First up, there is a contact form on their website. Alternatively, you can email [email protected] or call 1-844-500-5832.
The opening hours for the KVD Beauty customer service team are 7 am to 2 am EST, Monday through Sunday, excluding holidays.
KVD Vegan Beauty Review: Editors' Verdict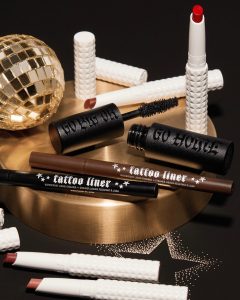 Despite being sold in 2016, KVD Vegan Beauty has stayed true to its artistic, tattoo-inspired roots and offers everyday makeup fans something a little out of the ordinary. And as it has now spread its vegan and cruelty-free commitment across the whole product range, this is a brand that ticks many ethical beauty boxes.
Research for this KVD Vegan Beauty review has also shown that fashion-forward or art-style makeup can be affordable. This is the beauty of KVD – it makes arthouse styling accessible and adaptable so you can achieve your own look in the comfort of your home.
Yes, it is a little on the pricier side, but most of their products are long-lasting. And the concentrated color pigment makes for quality cosmetics you will love to have in your makeup bag. So, if you want to embrace some tattoo edge to your look, this is the makeup brand to show you how!
Are you looking for other beauty brands such as KVD Vegan Beauty? Read our reviews of Fenty Beauty, By Terry, Charlotte Tilbury, and Anastasia Beverly Hills.
KVD Vegan Beauty FAQ
Does KVD Beauty test on animals?
No, they do not test on animals – KVD Vegan Beauty products have always been 100% cruelty-free.
Is KVD Beauty vegan?
As well as not testing on animals, KVD Beauty also follows vegan principles and its products do not contain any animal products or by-products.
Are KVD Beauty products gluten-free?
Although KVD Beauty products are known to be gluten-free, their website is a little vague. However, acknowledging the seriousness of gluten allergies, they do state that their products 'are not intentionally formulated to be gluten-free'. If you are in any doubt about their products, the brand encourages you to get in touch.
Do KVD Beauty products contain talc?
Some KVD Vegan Beauty products contain talc. But, says the brand, they only use the highest quality talc tested to comply with strict purity and safety criteria. Every product on the KVD Vegan Beauty website comes with a complete ingredients list so you can check before you buy.
Where can I get a sample of KVD Beauty?
You can't order a specific KVD Vegan Beauty product sample, but the company often includes a couple of free samples with every purchase. You need to sign up to their email list to be in the know as to when they run this sample offer.