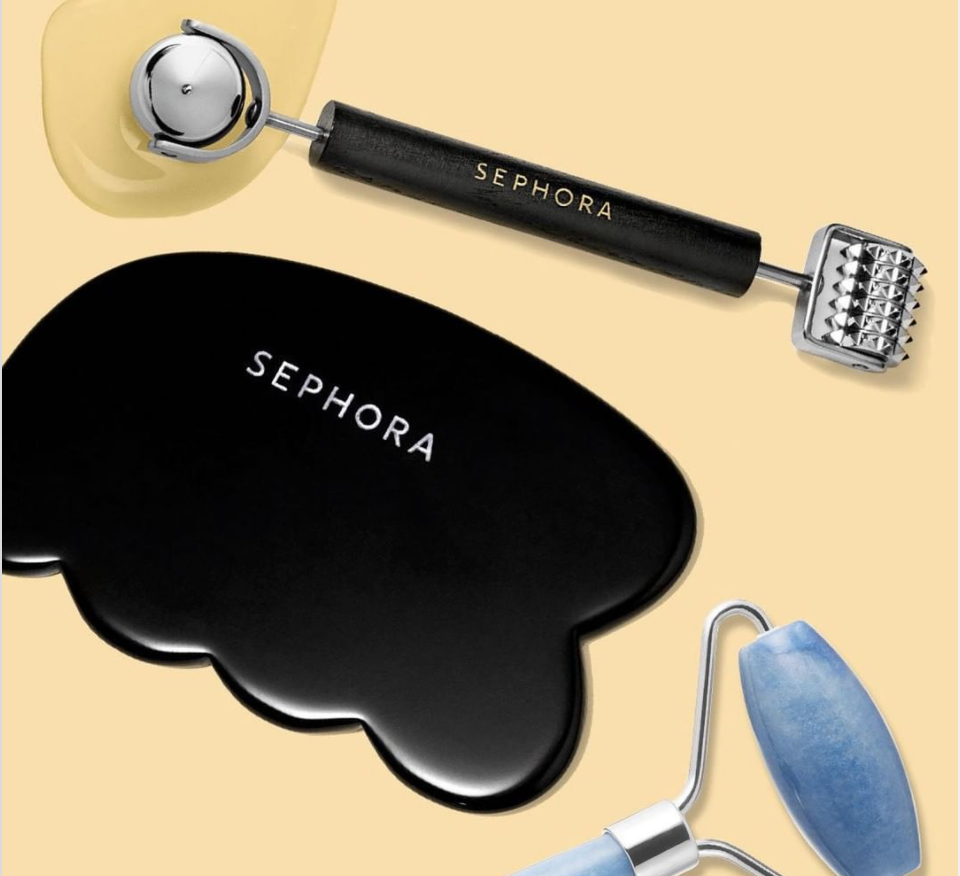 Are you in need of makeup or skincare but you are bored with your regular brands? Don't you just wish there was a platform where you can discover different types of brands? Well, lucky you, there is a platform just like that. Sephora is the mother of all things beauty, whether it's makeup, tools, or body care. What is Sephora? It is a huge French retailer of beauty and care products. With nearly 3,000 brands and their very own Sephora line, we are quite impressed with the products. Have a read at our unbiased Sephora reviews where we share everything about this multinational retailer, why should you shop at Sephora and mention a few of their most popular items from the Sephora Collection.
Sephora is available in so many different countries and just like Ulta or Douglas serves the purpose of containing your favorite brands within one store. Visiting a Sephora store is always so exciting.
Brands are showcased beautifully and the marketing is on point, you just feel like buying the whole store in one go. We are not trying to make you do that with Sephora reviews, but we hope to give you an insight into this retailer and its beauty line.
About Sephora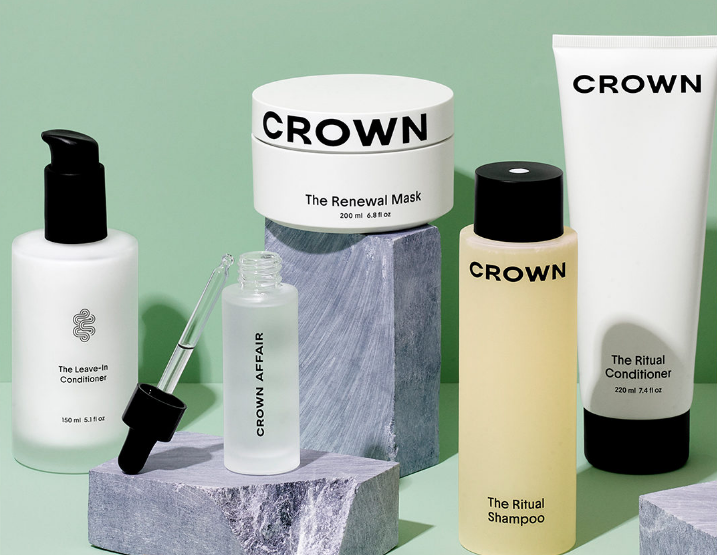 So far Sephora sounds to be an amazing brand on its own, featuring thousands of the most famous beauty brands like Lancome, Coco & Eve, Fenty Beauty, Kopari, and many others. So what is Sephora more in-depth?
It was founded by Dominique Mandonnaud in 1970 who had the vision to create a store with exclusive beauty brands selling skincare, makeup, body, and haircare products.
Today the CEO is Christopher de Lapuente and its parent organization is LVMH. Sephora was founded in France and its products became available both in-store and also online.
How many stores does Sephora have? Around 1,900 stores across the world. In case you are not sure whether there is a store near you, just go to their website at sephora.com and click on 'Stores & Event' then 'Find a Store'.
Sephora is available on most continents and in many countries, we'll talk about that a bit later again. We do have to mention at the beginning that the UK does not have any Sephora store nor it is possible to shop on Sephora.com as it does not ship to the UK since 2018.
So if you wish to discover new brands you have never heard of, or simply show your favorite ones in place and have them shipped to your home, then Sephora is the go-to retailer.
In this article, we will also share all the Sephora Collection goodies with you as we know you'll love some of them.
Pros
Available in 29 countries
Both in-store and online shopping
Biggest brands all in one place
Sales and deals are available on the website all year round
Makeup, skincare, hair, tools, bath & body, fragrance, and gifts, all in one place
Both affordable and luxury brands
Beauty Pass Member rewards
Sephora App
Cons
Banned from the UK and Netherlands due to GDPR Regulations
Poor customer service, 1.8 rating on Trustpilot
Sephora Products Review
Sephora couldn't get any better than this by creating their own line of beauty products at a quite affordable price. Now, the Sephora Collection has everything you already see on the website by other brands.
To be more precise, makeup, skincare, hair, tools, bath & body, fragrance, and gifts. It is definitely worth trying their products out as they have great reviews. Let's see which of the products are the best!
Sephora Foundation Review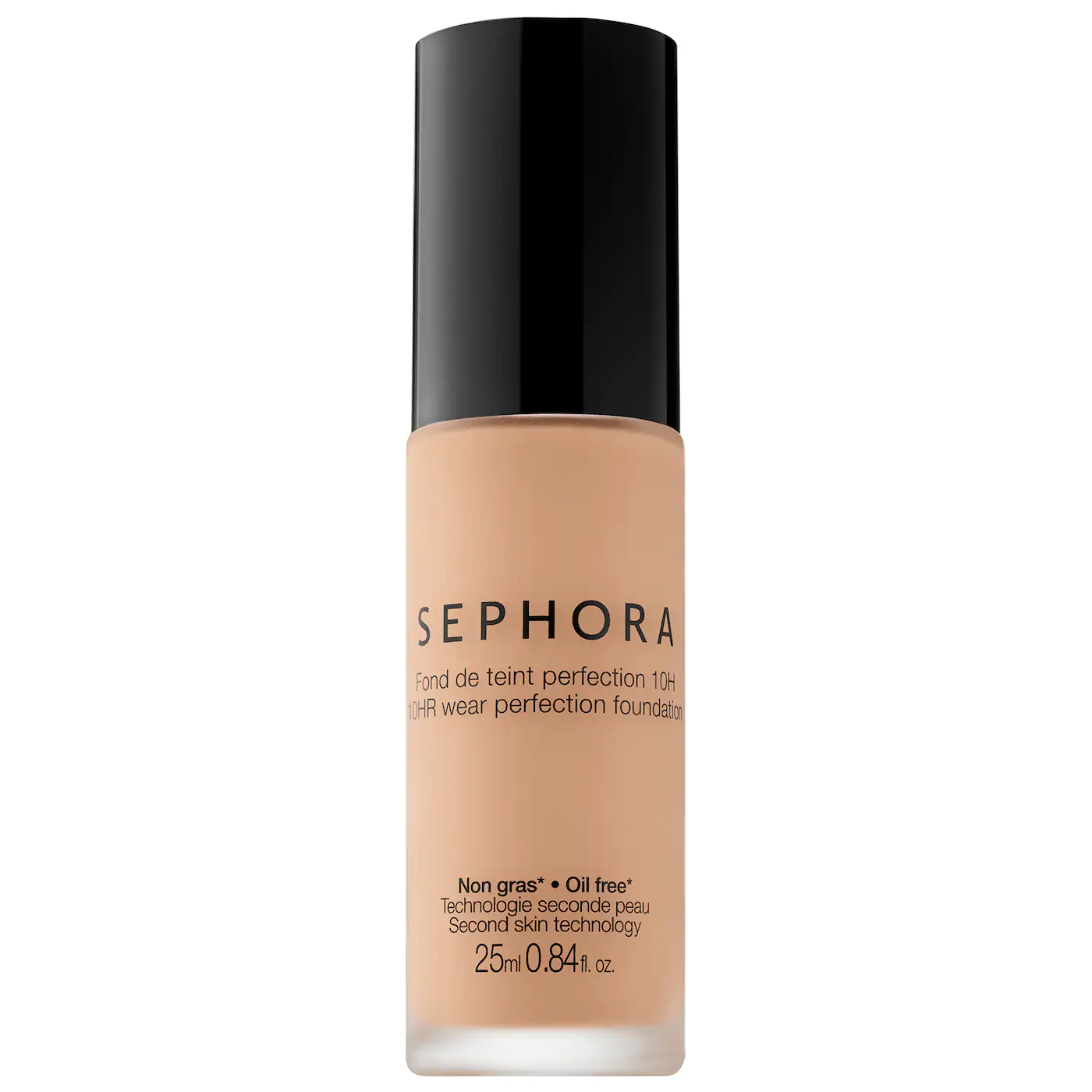 Foundation is a staple step in every makeup routine. Finding the perfect foundation which is available in many shades is quite difficult nowadays as brands are not always so inclusive. If you have a favorite makeup brand that you have tried and tested, you might not be keen on trying out new ones. But, we do encourage you to try out the Sephora foundation.
In this Sephora foundation review, we want to break down the details for this 10 Hour Wear Perfection Foundation.
Available in 24 shades, it claims to be a buildable coverage natural-looking foundation. Although the color range is not the best, only 9 colors for darker skin tones, but for the darkest skin colors, it's actually just two shades.
Sephora foundation is supposed to be working great on any skin type, it is oil-free and will help you achieve a flawless and natural-looking complexion.
Plus points for making the formula fragrance free as many brands add fragrance in their products which can create breakouts and skin irritation.
The reviews of the foundation are quite amazing, 4.2 stars out of 3640 reviews and people are quite pleased with the quality of the product and the price point. Retailing at $20 and currently, with a 50% discount, this 10-hour wear foundation is a winner.
You get 25 ml of product.  Whether you just want light coverage to get things done during the day or full coverage for a night out, the Sephora Collection foundation is perfect.
Sephora Bubble Mask Review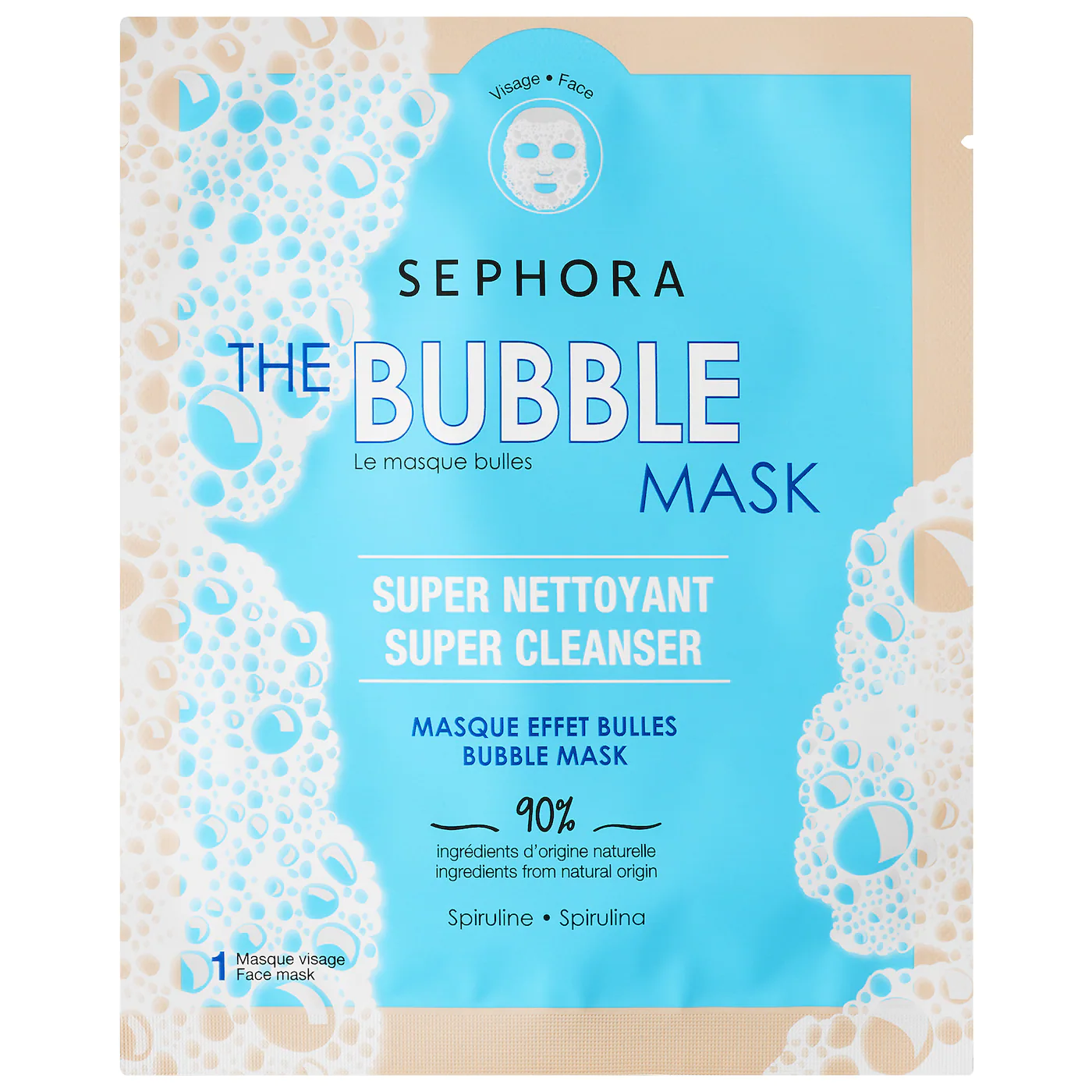 We all love refreshing face masks, they are convenient, easy to use. In only 15-20 minutes you are left with baby soft skin full of hydration. By reading this Sephora bubble mask review, you will learn why is it important to cleanse your skin and how fast it can be with this bubble mask. Skin care is the most important step before makeup application.
So what does it do exactly? It claims to be an instant skin detox, it will cleanse and purify your face.
Once you put it on the mask starts bubbling up and you should leave it for 15 minutes. Remove the mask and simply rinse your face with warm water. Recommended to be sued twice a week.
The bubble mask is a part of Sephora's Clean line. The Clean line is Sephora's collection of products free of ingredients such as SLS and SLES, parabens, and so on.
So if you're afraid that the mask will irritate your skin as it contains harmful ingredients, you should have no fear. It also contains Spirulina which will help with skin detox.
Sephora bubble mask does not have many reviews, but out of 15 reviews, it did receive over 4 stars. After all, it is a mask that adds to your daily cleansing routine and refreshes your face. It retails at $3.5 which is affordable too.
Sephora Eyeshadow Primer Review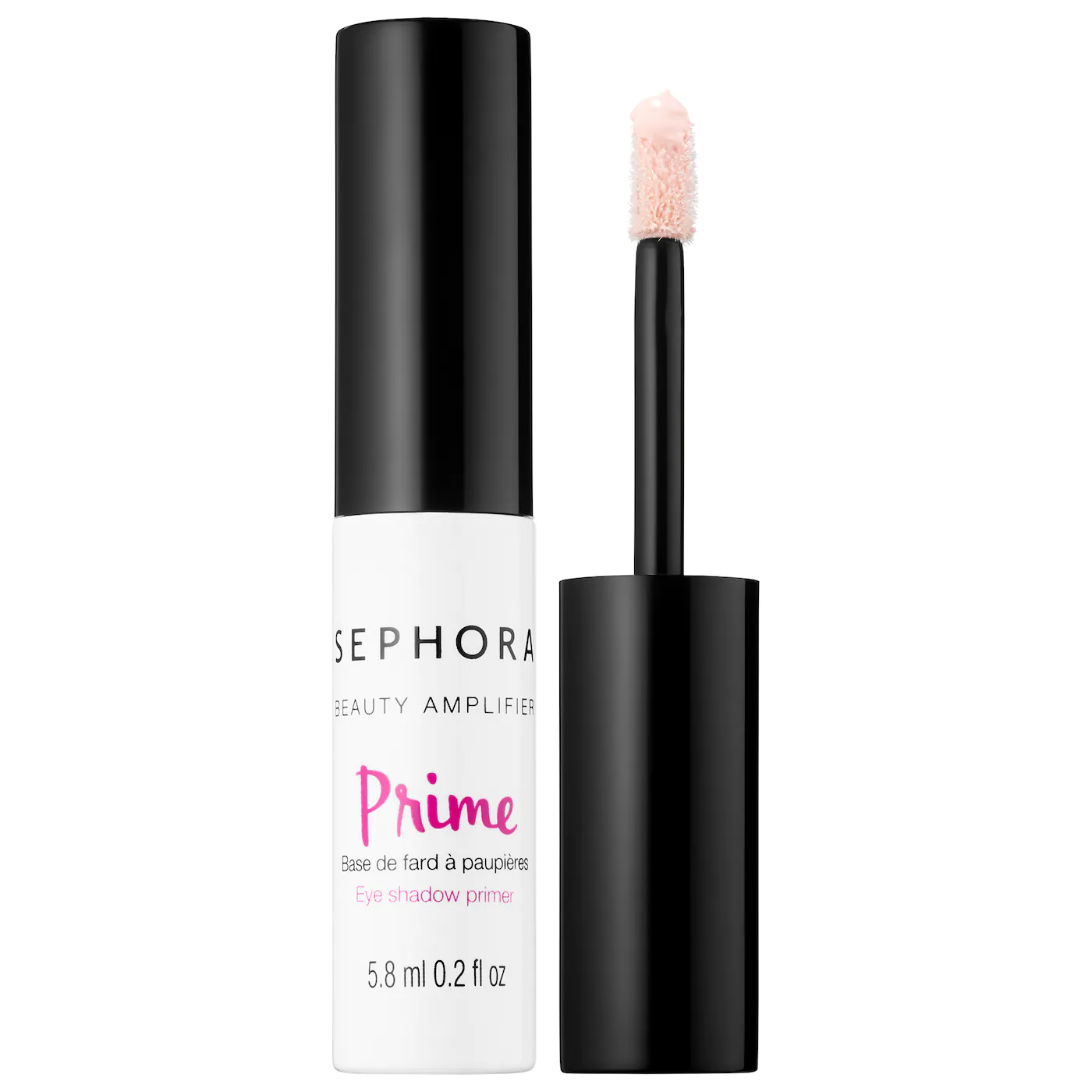 Are you worried that your beautifully blended cut-crease will fade away during the day? We're here to convince you with this Sephora eyeshadow primer review why you need this product, or in general, why is it good to prime your eyelids.
Just as you might prime your face to make your liquids and powders last more, priming your eyelids can help reduce oiliness, therefore, having a flawless look for several hours.
The Beauty Amplifier Eyes Shadow Primer is a lightweight primer with a translucent finish. It can cancel any veins, dark spots, redness on your eyelids. Think of it as a blank canvas before you are painting.
You only need a small amount and blend with fingertips or a brush. Either wait for the formula to dry or apply translucent powder to set it.
This product has 5.8 ml and it retails for $10. What about the reviews? Not the best if we want to be honest. Out of 158 reviews the primer only received 3.8 stars. Most customers enjoy using the product and it does the job, others didn't like the way it wore throughout the day.
Sephora Collection Contour Blush Palette Review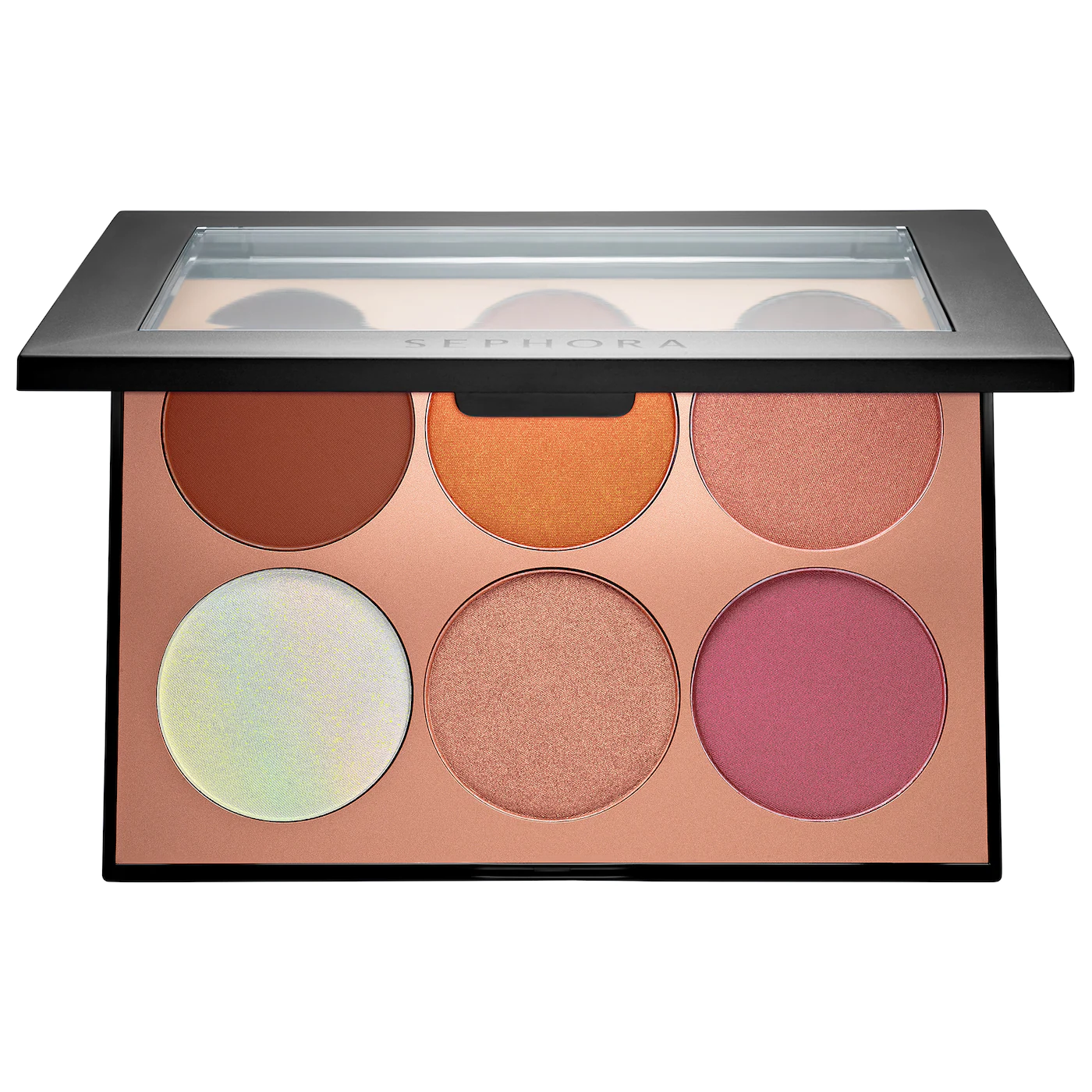 Continuing with a Sephora Collection Contour Blush Palette Review, this palette has everything you need in one. A contour, blush and highlight duo, with a smooth formula to make your makeup look flawless.
So what does it conclude? It is supposed to be suitable for all skin tones, which is why it has 6 different shades of powder. The names are Blush in Mahogany Matte, Orange Shimmer, Copper Shimmer, White Gold, Golden Bronze, Burgundy.
Use the darker shades to contour, the lighter ones for a beautiful highlight on the cheeks, and the rest you can switch between days. Whether you want a peachy or golden blush, the Blush Spice Market Palette has got you covered.
The palette is recommended by 91% of the users who have tried it and left a review on the website. It retails at $20 and you get 3.48 g of product in total.
Sephora Matte Lip Cream Review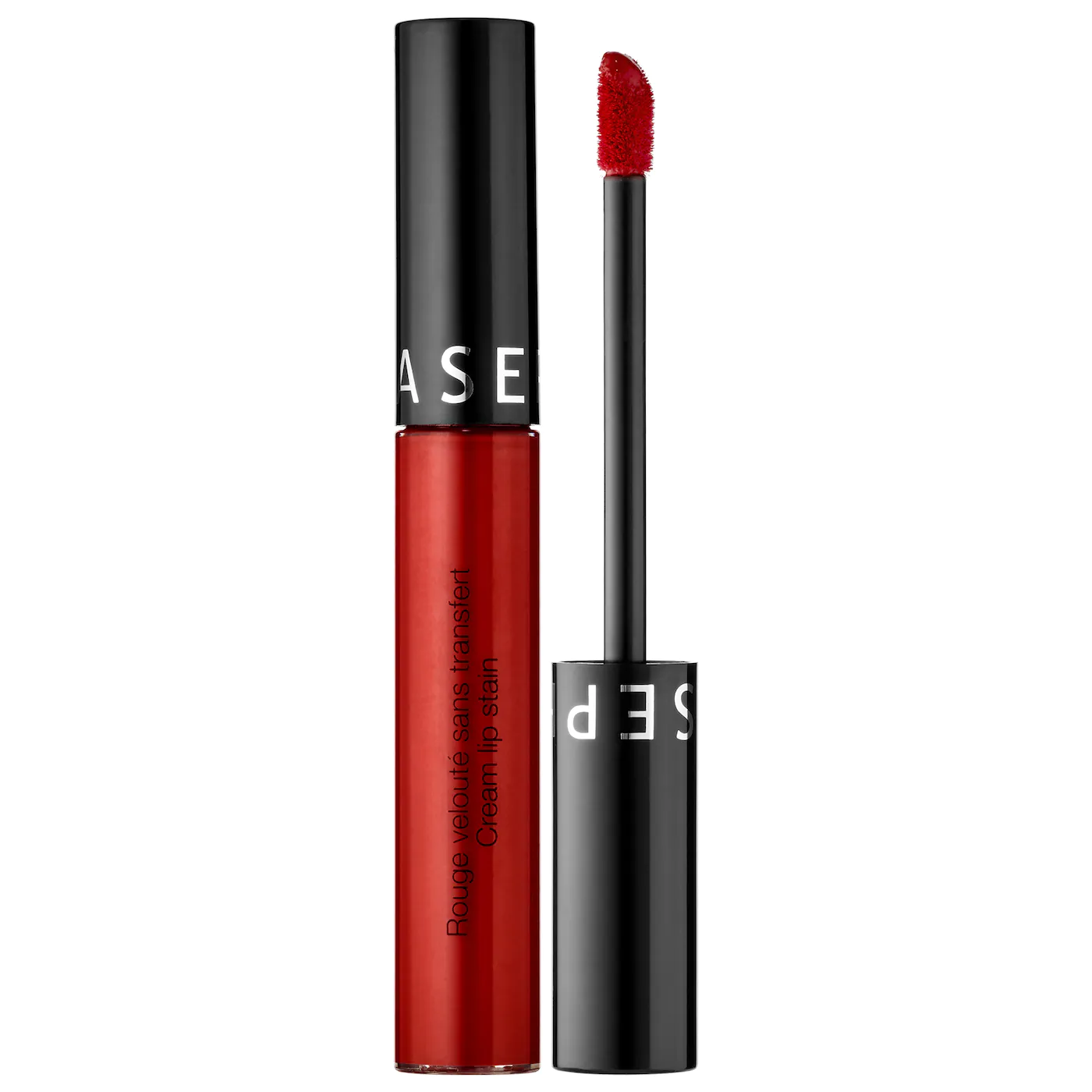 These lipsticks are a game-changer. They have been approved by influencers all over the world. One of the most popular shades is the 'Always Red', a gorgeous deep-toned red suitable for all skin tones.
In our Sephora matte lip cream review, we only have good things to say about this product. It comes in 40 different shades as well as a few metallic finish shades. Some of them are sold out, however, Sephora keeps re-stocking them.
How is this formula? It is supposed to be full coverage, opaque, weightless, and nonsticky. Sephora also mentions the lipstick is transfer-proof, long-wearing and it has a beautiful matte finish.
For a 5 ml product, you pay $15 and this has been reviewed by 10.7k users! Out of all of these reviews, the lipstick received a 4.3-stars and that is quite amazing! The shade range is gorgeous, there is a color for everyone and it is affordable, unlike some of the luxury brands out there.
Sephora Contour Inner Rim Gel Eyeliner Review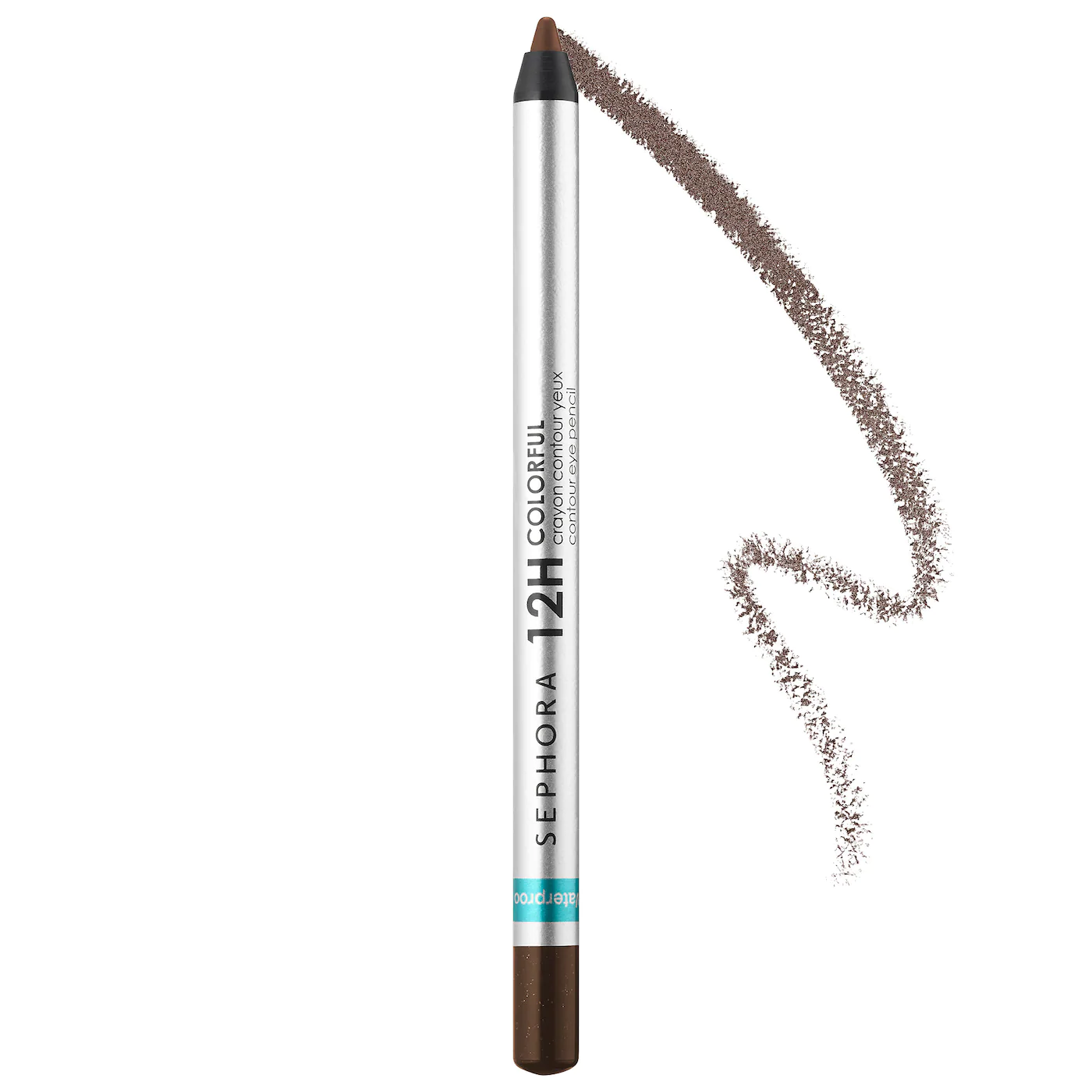 Do you love a black waterline to go with your eye makeup but you're afraid that it will smudge after 1 hour? In this Sephora Contour Inner Rim Gel Eyeliner review, you can get reassured that the 12-hour pencil eyeliner will not fade away in 2 hours.
This waterproof, long-wearing eyeshadow comes in different shades and forms.
The glitter finish has 3 shades, the matte finish has 8 shades and the shimmer finish has 10 shades in total. They work beautifully on all skin tones and they are pigmented!
Whether you apply it on your inner corner, waterline, or on your lids, these liners will transfer your eye makeup and make you stand out.
Retailing at $11 the product received 4-star out of 3,5k reviews. Not everyone is happy entirely and satisfied with the product, which is expected. Most customers do love the longevity and how easy it is to apply the liner.
The colors are also unique and beautiful. From the reviews the two shades loved are Black Lace and Cocoa.
Sephora Reviews from Customers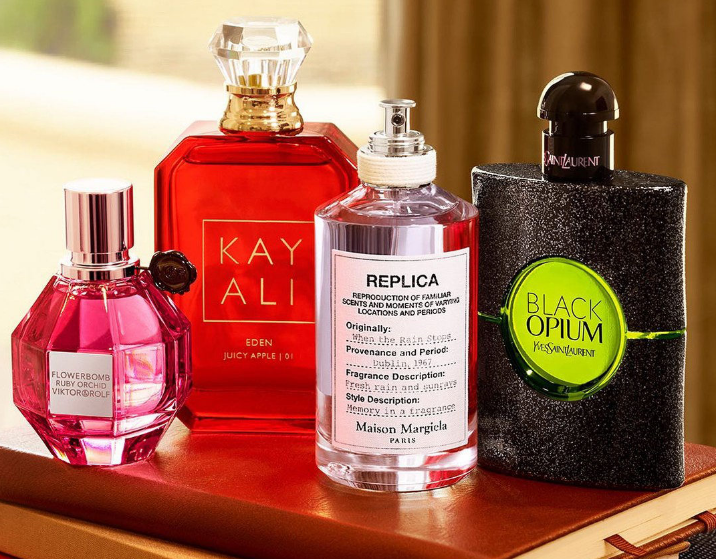 So far Sephora seems to be a brilliant company, with a great idea to shop all of your favorite brands in one place, whether that is online or in-store. But with every huge brand, responsibility comes and customers will have an opinion about everything. Although on social media customers love Sephora, the reviews say otherwise.
It is safe to say that we were a bit shocked after reading the reviews of Sephora and finding out that they have 1.8 stars out of 1,232 reviews. 65% of customers have complained about their customer service.
That 1,200 reviews are fairly low, considering that Sephora has nearly 2000 stores worldwide, but as always, we wish to be transparent with you.
Popular Alternatives to Sephora
As it is mostly about customer service, we can only assume that these customers were really disappointed and wanted to share their opinion. Not many people reviewed the positive sides of the brand which is available on the main website.
Besides the customer service reviews, if you are shopping in-store but are curious about the products, head over to sephora.com and search for a product.
At the bottom of the page, you'll see how many reviewed it and there are many pictures to go through, as well as honest reviews from real customers.
Sign Up for Sephora
Why should you sign up for Sephora? By signing up to the website, you'll receive free samples, coupons, and rewards with each purchase. Of course, the more you spend the more benefits you'll receive both online and in-store.
Sephora also encourages you to join the 'Beauty Insider Program' which is free to join. Once you spend a certain amount of money, you'll benefit from discounts and even free shipping.
For example, anyone who spends over $350.00 gets 15% off and after each $35.00 purchase, they get free shipping as well as free samples with purchases.
Where to Buy Sephora
Sephora is available in North America, South America (only in Brazil), Asia, Australia, and Europe. As we mentioned before, the UK and the Netherlands were taken off the list in 2018, so if you try to browse the website the French one will come up.
If you wish to know whether Sephora ships to you, just check the nearest store in your country.
Sephora Shipping and Return Policy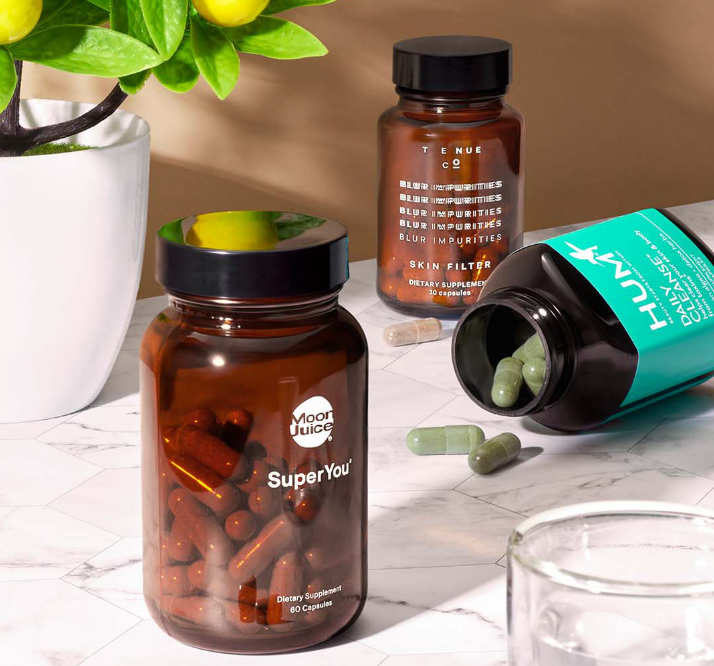 Shipping
Let's see about shipping costs and how much time it takes. For US orders, purchases over $50 benefit from free shipping, anything under will have a $6.50 fee.
If you wish to have a 1-2 day shipping, you'll have to sign up for Flash Shipping which is only $15/year. That is a steal! The 1 or 2 business day shipping cost over $10, so it might be easier to just sign up for the Flash one.
Returns
Sephora's return policy is different based on where you have purchased the products from. The online purchases can be returned either via mail or in-store if there is a store nearby. If you choose to return the item via a store, then you'll have 60 days from the day of purchase.
In case you wish to return via mail then you have 30 days to do so. Note to take, you can return the product and receive a refund it was either new or gently used. Sephora does not refund you for products fully used!
Sephora Promotions & Discounts
We mentioned the promotions before and the benefits of signing up to Sephora. With each purchase, you'll benefit from various discounts and promotions. You can also buy a Sephora gift card, it is the ultimate gift for a beauty lover.
Two types of gift cards are available, either the Sephora Gift card or the eGift Card. The first one has a minimum amount of $50 and up to $250. With the eGift card, you can decide how much you wish to gift to someone or even yourself!
Have you purchased a gift card for a higher amount and didn't spend it? Check Sephora gift card balance by entering the card number and PIN. Simple and easy!
Sephora Customer Service
Where to contact Sephora Customer Service? You can contact them either by phone or via chat.
Phone number is 1-877-737-4672 for US and Canada, available from Mon-Fri 5 am to 9 pm PT and Sat-Sun 6 am to 9 pm PT
Via chat, they are available Mon-Sun from 3 am – 9 pm PT
Sephora Reviews: Editor's Verdict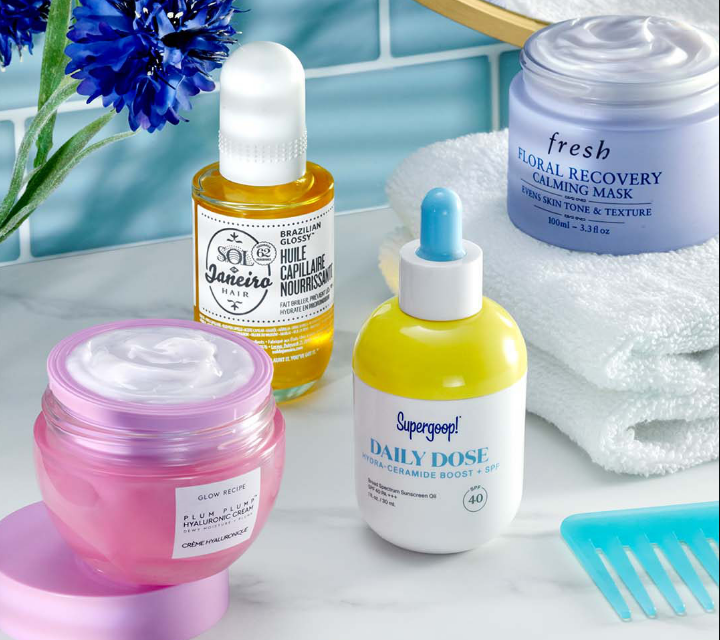 Now for the final part, what is our honest Sephora reviews after reading all about the brand and retailer? This article was more for the purpose of introducing you to the Sephora Collection, but also to help you discover new brands on the website.
What are the positive things to take away? Sephora Collection is an affordable brand, making sure their products are high quality yet their prices stay lower than of other high-end or luxury brands.
You can literally buy a full face of makeup products from their own line as well as purchase skincare and haircare products.
Make sure to also check out the bath & body items and their Clean collection. How to recognize products from the Clean collection?
Look for a green circle with a checkmark stating 'Clean at Sephora'. These products are free from harsh chemical ingredients and have natural ingredients formulated to help your skin and body.
If you are worried about ordering online, you always have the possibility to go to a store and test everything (well, almost everything). In case a store is not available in your country, you'll be able to purchase them once you go abroad or travel.
We are sure that Sephora will try to bring their store or even the possibility to purchase online in more countries.
Our final verdict
So what is our verdict? We think that ordering from Sephora is worth it. We already gave an okay for Sephora Collection, but we also think that trying out the thousands of different brands on the website is all worth it.
After all, you never know what you might discover. Don't forget to take advantage of their sales!
If you are a big fan of experimenting with cosmetic brands, consider reading our top beauty brands reviews such as City Beauty, Dime Beauty, bareMinerals, and Lume.
Sephora FAQ
Is Sephora Cruelty Free? 
In a world where testing on animals is no longer accepted, we have to ask the question 'Is Sephora Cruelty-Free?'. The simple answer is no.
Although they do not test their products on animals, they pay others to test on animals only when it is required by law. For example, in China, it is required by the law for hygienic purposes to test on animals.
How long does Sephora take to ship? 
We have briefly discussed the shipping before, but overall if you ask how long does Sephora take to ship, they claim it will be 1-3 business days. Covid does impact these shipping dates sometimes, so keep that in mind!
How to cancel Sephora order? 
The good news is that you can cancel your Sephora order. How to cancel Sephora's order? Once you have placed the order you must cancel up to an hour after you placed the order. If you miss this hour, you will have to return the items free of charge and get a refund.
How to check Sephora gift card balance?
For instructions on how to check Sephora gift card balance, simply go to the 'Gift' tab on the Sephora website, select 'Gift Cards' and you'll see a little icon showing 'Check your balance'. Enter your card number and PIN and you will out your balance.
Does Sephora sell MAC? 
Yes, Sephora sells MAC both online and in-store. Check out the brand's list to filter all of the products available from MAC.
Does Sephora have afterpay?
Afterpay is available to use on Sephora stores and also online.