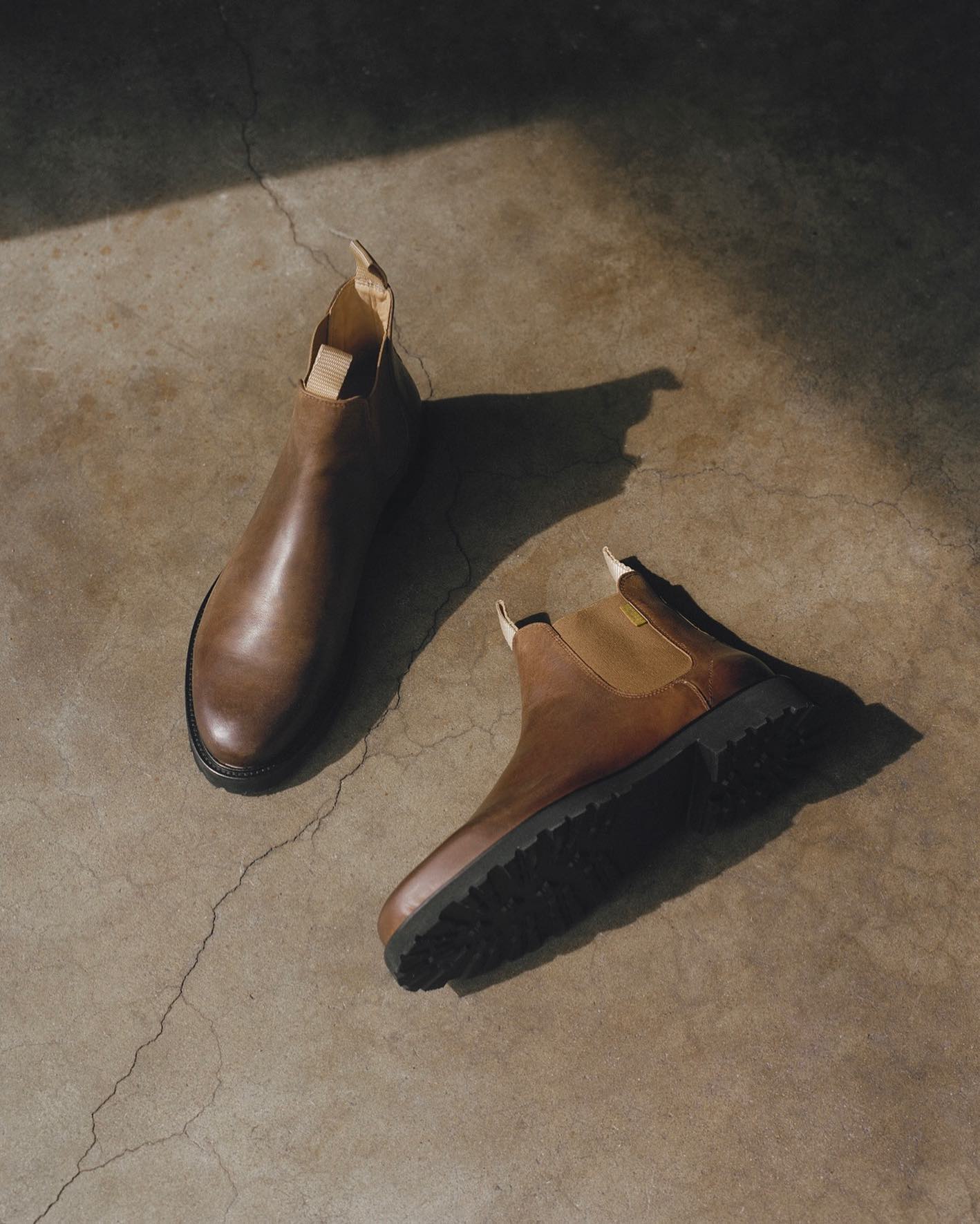 European-made, genuine leather shoes for less than $200? Where do I sign up? If this sounds too good to be true, then stick around because our Jack Erwin shoes review will dig deep into the history of Jack Erwin shoes, the range of products available, and loads of Jack Erwin shoes reviews from real customers to make sure your money is being well spent!
About Jack Erwin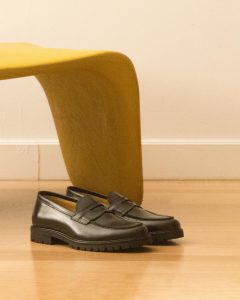 There's nothing worse than finding the product you want, getting to the checkout, then realizing it's shipped from overseas and you'll have to pay huge shipping charges. For those of us who enjoy the finer things in life, like fine European leather shoes, it can sometimes feel like the US is cut off from reasonable prices.
Jack Erwin aims to change all that by dispatching fine European leather shoes from a US-based distribution center and cutting out the middlemen that usually add more than half the cost you end up paying at checkout. 
The sleek and streamlined Jack Erwin website doesn't give much away with its about page simply stating that the company was founded in 2013 and its first line of women's shoes was released in 2019.
It's clear something is exciting about Jack Erwin shoes to the business world, with articles on its rapid rise and even faster rounds of fundraising featuring in everything from Forbes to GQ magazine.
Co-founders Lane Gerson and Ariel Nelson came up with the idea of a straight-to-consumer dress shoe when trying to buy a budget-friendly pair of quality shoes in New York. They realized that their options were either to spend close to a thousand dollars on a single pair of shoes or to compromise dramatically on the materials and workmanship.
Further customer reviews
The name 'Jack Erwin' is actually a combination of the first names of the two founders' fathers – men who would not spend more than $200 on shoes. This was the goal of Jack Erwin shoes – to produce a high-quality dress shoe for less than $200.
While most of the company's dress shoes do now exceed the $200 mark, when they entered the market, it was at a price point that would previously only buy you very cheaply made shoes at a huge markup, often made from plastics instead of leather.
Jack Erwin has continued to expand its manufacturing capacity and range without losing its reputation for high-quality and personalized customer service. We often see the quality reduce as a company expands, or a range diversifying at the expense of the products that first brought customers in, but Jack Erwin has stuck to its philosophy of cutting out the middlemen and bringing luxury products to consumers at bargain prices.     
The brand was featured in Gentleman Gazzete, The Manual, Modern Fellow, Harper's Bazaar, and Vogue and is also very popular on Instagram, Facebook, and Twitter.
Pros
European-made, genuine leather shoes.
Fewer steps between the customer and the factory mean lower prices than many similar products.
Outstanding customer service.
US-based distribution means easier returns and cheaper shipping than many similar shoes dispatched from Europe.
Cons
Primarily online sales mean you can't try before you buy.
Does not ship outside the Contiguous United States.
Customer reviews of individual products are hard to find or completely unavailable.
Available in standard width only.
Jack Erwin Products Review
Knowing that Jack Erwin Shoes was founded on such strong principles of quality, we hope you're as excited to get a closer look at some of the products as we are!
Since 2019, quality Jack Erwin shoes haven't just been for men, so we'll also be looking at some of the top women's styles to see if the same level of craftsmanship has been applied to the new range.
Jack Erwin Men's Boots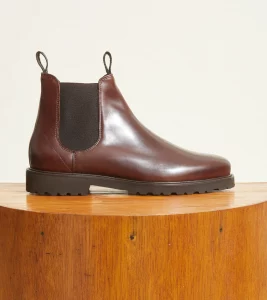 Jack Erwin Chelsea boots are the more budget-friendly answer to European quality without forking out costly import fees or searching second-hand sites for the boots of your dreams.
Choose from a range of gorgeous leather uppers and two sole designs in the 'Ellis' range of classic Chelsea boots or, if you prefer a lighter sole and flatter shoe overall, try the 'Ollie' with a 'Crazy Horse' finish for a rugged twist on the classic boot.
If you're ready to step away from the Chelsea boot profile and want to check out a sleek and stylish laced boot, then Jack Erwin Shoes has you covered with the 'Reade' chukka boot range for men, available in four luxurious colors and finish combinations.
Grab the unusual pebble grain version before the line runs out for boots that can be a real talking point as well as standing up to all the punishment of a busy lifestyle. For a softer look, try them in brushed suede.
Whatever finish you choose, all 'Reade' boots come with matching leather laces, a flexible 'CITY sole', and padded foam insoles. 
Jack Erwin Driving Loafer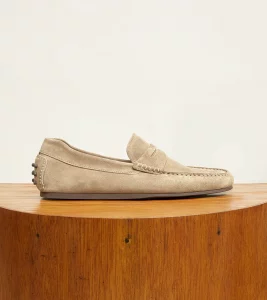 With so many loafer designs available, from the 'Luke' – a Jack Erwin penny loafer in the traditional style – to the most modern Jack Erwin driving loafer, it's hard to choose just one pair to order!
The 'Decker' and 'Parker' Jack Erwin driving loafers are among the biggest ranges on the website, with both styles available in a whopping 11 colors and finish combinations.
Try the 'Decker' in dark brown full-grain leather with its matching penny keeper for the ultimate smart-casual blast from the past, or bring a pop of color to any outfit with the more daring 'Parker' in ochre suede.
The Jack Erwin driving loafer selection really goes to show how much innovation and variation is possible on the classic penny loafer design.
Jack Erwin Men's Boat Shoes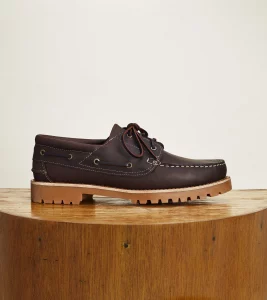 The classic boat shoe design needs no improvements with the lug sole 'Atlas' in two classic finishes covering all your deck-style bases.
The microfoam insole and full leather lining mean plain sailing all day and comfort even when worn sockless in classic deck-shoe style. The lug sole provides that extra grip and durability you need in rugged or slippery conditions or simply completes a look that needs an extra bit of edge.
These effortlessly stylish, comfortable, and durable dress shoes really need no elaboration and can be worn whenever, wherever. So, if you're heading to sea or high society, you'll be sure of the perfect footwear with a pair of Atlas boat shoes. 
Jack Erwin Women's Boots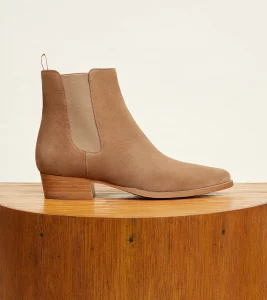 Jack Erwin Chelsea boots aren't just for men. The brand also offers a wide range of women's styles available at the same competitive prices.
Complete a highly tailored look with the classic almond toe profile of the 'Robie' available in two polished leather finishes or plush suede with a wood effect finish on the heel.
The deep foam insole means you can stay comfortable all day without compromising on style, and the built-in pull tab makes it easy to slip the boots off at the end of a busy day.
If you prefer a rounded toe, the 'Quinn' Jack Erwin Chelsea boot offers the same luxury in the more traditional style with the added option of a lug sole to provide added durability and grip.
For an all-weather Jack Erwin Chelsea boot, check out the 'Thea' available in several bold colors, all fully waterproofed and with an enclosing rubber sole over the toe and heel to provide maximum protection from standing water.
Jack Erwin Women's Loafers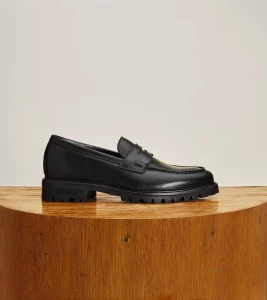 Jack Erwin women's loafers tick all the boxes with everything from the hyper-minimal 'Mia' to the built-up soles and masculine profile of the 'Isla' Jack Erwin penny loafer.
'Mia' loafers are designed for an ultra-comfortable slipper-like feel with a soft microfoam insole and no lining between you and the baby-soft suede outers. Perfect as a daily shoe for busy women in and out of the house all day, they are available in four subtle colors to match any outfit.
Step up your fashion game without compromising on comfort by stepping out in the 'Morgan' range of Venetian loafers. These stylish shoes feature a stacked leather heel and technical sole for subtle durability and make them a fantastic work shoe – nobody needs to know you're as comfortable as you are in your slippers!
Jack Erwin Shoes Review from Customers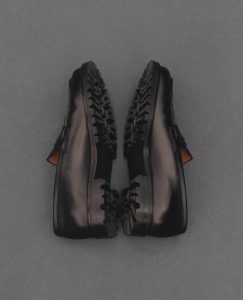 You may have noticed that we've not talked as much about Jack Erwin Shoes reviews in the products section as we do with many other companies, and that's because reviews of individual products are few and far between!
Jack Erwin doesn't host any reviews on its website and, because the shoes aren't sold through third parties, there aren't any score amalgamators to check out.
Jack Erwin has relied largely on word of mouth to spread the news of its low price and high quality, and it's worked very well so far! So, it's perhaps surprising they haven't allowed customers to leave published reviews on the website. Does this show a lack of confidence in the product, is it merely an oversight, or is it a design choice to keep the website looking 'sleek'?
Popular Alternatives to Jack Erwin
Looking elsewhere, we've seen satisfied customers discussing Jack Erwin shoes in popular subreddits such as /r/malefashionadvice, often giving detailed reviews of how well the shoes hold up over time. Many customers have commented that Jack Erwin shoes are more comfortable out of the box than other brands at a comparable price point.
Another factor that prompts American customers to choose Jack Erwin shoes is that they are distributed from the United States, avoiding many of the customs and shipping costs and much of the hassle with returns that usually come with buying European-made shoes.
While there isn't a lot to choose from, the reviews we've seen for Jack Erwin shoes are overwhelmingly positive, with one customer even going so far as to say it was his best customer service experience ever.
Due to the US distribution, shipping is fast, and any issues with orders can be rectified quickly.  
Interestingly, there are no reviews on independent review websites such as TrustPilot.
Sign Up for Jack Erwin
To get even more bang for your buck when shopping with Jack Erwin, it's worth signing up for a Jack Erwin account on the website. Creating an account doesn't just mean you can checkout faster and more easily, but you can also sign up to the email newsletter for more perks like:
Be the first to hear about new releases, styles, and colors.

 

Be notified about upcoming sales.

 

Receive exclusive Jack Erwin discount codes.

 

And more!

 
Where to Buy Jack Erwin
Jack Erwin is primarily an online brand, and the straight-to-consumer format is what first allowed them to bring this level of quality to customers at such a reasonable price.
They have a brick-and-mortar location in Manhattan's stylish Tribeca neighborhood but, rather than a conventional shoe store, customers are only able to try on samples and order online. 
However, when writing our Jack Erwin review, we found the physical store was temporarily closed. It's unclear if/when the store will re-open, so keep an eye on the website for further information. 
Jack Erwin Shipping and Return Policy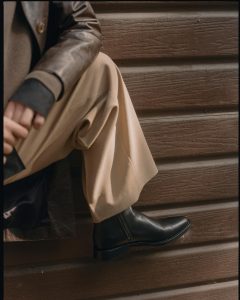 Standard shipping is free for all orders of Jack Erwin shoes and items should arrive in 7-10 business days. Expedited shipping is also available with the cost calculated at checkout.
Jack Erwin offers free returns within 30 days for all undamaged, unaltered shoes. Simply attach the prepaid return label and ensure that all packaging and box contents are present.
Sale items, shipping charges, and gift card purchases are non-refundable.
Promotions & Discounts
Online sales and discounts are often available, so check back regularly to make sure you grab a bargain on your favorite style in a new color ! Jack Erwin shoes are produced in limited quantities, so when a particular style and color combination is gone it's gone for good.
Look out for a Jack Erwin discount code on your favorite coupon websites and men's fashion influencers' streams, and check your emails regularly once you've signed up to make sure you don't miss out. 
Contact Jack Erwin
You can contact Jack Erwin via email at [email protected]. The customer support team is available Monday to Friday, 9am – 7pm EST, and promise a swift reply within business hours to all queries whether pre or post-purchase.
When the store reopens, you can also contact Jack Erwin's Flagship store via email at [email protected]. 
Jack Erwin Shoes Review: Editors' Verdict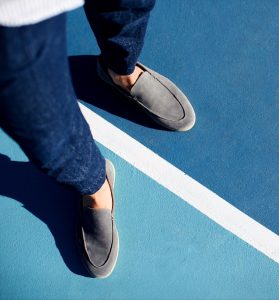 It's easy to see from the response of the business world to Jack Erwin's funding rounds that there was a serious gap in the market for affordable, high-quality, European-made shoes. And there's no question that the customer response was equally enthusiastic when the first run of a few thousand pairs sold out in two months.
Since then, Jack Erwin has been quietly continuing to produce the same high quality in an ever-increasing range of styles and finishes.
The free shipping and simplicity of returns facilitated by US distribution is the final cherry on top for American customers who previously had to pay substantially more and take a significant risk in importing shoes themselves. Not only does this bring down the cost of the luxury footwear available at Jack Erwin, but it also creates a more streamlined and speedy shipping process. Need new shoes for a last-minute business meeting, interview, wedding, etc? Jack Erwin is here! 
When researching our Jack Erwin Shoes review, we've scoured the far corners of the internet to find out what real customers are saying about the brand, products, and shopping experience. And while there aren't as many Jack Erwin reviews as we might like, we were impressed that we couldn't find a single negative review of the shoes or service provided by this brand! 
So, with nothing but high praise, a luxury experience without the 5-star price tag, and shoes that are built to last (not to mention look as stylish as possible)… We really can't help but fall a little in love with this company. Traditional styles, European quality, and good old US distribution, all at a price we can afford? Sign us up! 
Looking for other fashionable shoe brands? Check out our Camper, Ace Marks, Atoms, and Barker. 
Jack Erwin FAQ
How do I know my size?
Jack Erwin shoes are made to standard US widths and sizes. Clicking on the question mark next to the size selector on any product page will bring up shoe-specific sizing information, such as whether the shoes run narrow.
What are some tips for maintenance and care?
Real leather shoes are made to be robust and take a good beating, but you can prolong the life of your shoes by caring for the leather, suede, or nubuck properly.
Full-grain leather should be regularly conditioned with an all-natural creme polish to keep it moisturized and retain flexibility.
Other types of leather and different finishes will require different care to keep your new shoes in tip-top shape. If you have any questions about caring for your shoes, the customer service team can be contacted by email to ensure you choose the right products to get the most from your Jack Erwin shoes.
Where are Jack Erwin shoes made?
Jack Erwin shoes are custom-made in both Portugal and Spain using fine European leather products and shipped to US distribution centers before they make their way to the customer.
Are Jack Erwin shoes good quality?
Jack Erwin shoes are made to the same high standards as many more expensive branded shoes, which pass through many middlemen before they make it to the US customer.
Jack Erwin shoes and boots are made using only the finest quality leather and produced using traditional designs and techniques to the same exacting specifications as more well-known European brands.