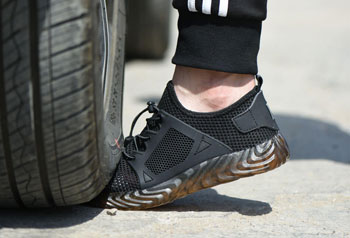 The right pair of safety shoes can keep your feet not only protected in dangerous working environments but also supported and comfortable during those long shifts. One brand of work shoes that has been making waves in the safety footwear industry is Indestructible Shoes. They promise extreme protection, durability, and comfort. Since this brand is also recommended by Military Times and featured in Futurism, we wanted to get into an in-depth Indestructible Shoes review. These shoes are high-tech safety all-in-one footwear.
To help you determine if this popular brand is worth your hard-earned money, we dive deep into the Indestructible Shoes brand. Our focus is on the level of comfort, protection, and versatility they provide. Did you know these shoes have a shock resistant sole? If not, then read our unbiased Indestructible Shoes review to find out more!
About Incredible Shoes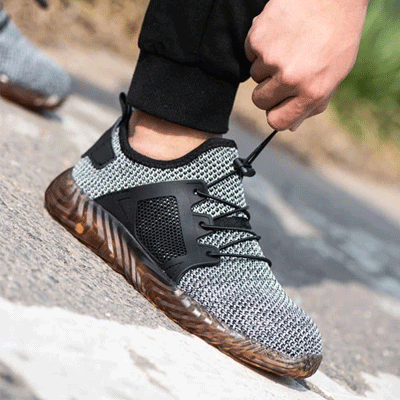 Indestructible Shoes is a company that focuses on offering "all-in-one" men's safety work shoes. These steel toe shoes offer both protection and support on one hand and comfort and style on the other.
After looking at the current male work shoe scene, founder Eric Nuygen started thinking of a brand that would round up all the advantages that a safety shoe should boast. Especially a brand that can offer unbreakable shoes, versatility, and ultimate safety. According to their website, Indestructible shoes are built to last and can be worn in many different environments that require you to work on your feet all day. They seem to offer near-invincibility when it comes to protection against workplace hazards, hence the steel toe.
While relatively new on the scene, the brand has become a tremendous success with its durable and lightweight material that provides your feet with the strongest and safest protection. Featured in Military Times who recommend them both for comfort and protection, the Indestructible shoes aim to replace your typical sneakers, work boots, and slip-resistant shoes with their all-in-one quality.
If you're curious about these supposedly durable and affordable shoes, then continue reading our Indestructible Shoes review to find out about the different sneakers they offer.
Pros
Comfortable, super-durable, and stylish work shoes suitable for different environments
Extremely safe shoe brand with tests run with fire resistance, electricity protection, and kevlar
Fair prices on all Indestructible Shoe models
Free worldwide shipping
Cons
Not CSA-approved
Limited choice of colors
Lengthy shipping times
Indestructible Shoes Review
According to the brand's official website, the Indestructible Shoes offers several ranges of safety work shoes, recommended for a wide array of jobs in:
the military and security environment
the restaurant environment
the construction and labor environment
hiking and the outdoors
Indestructible sneakers come in various colors and designs, including a core collection made of Ryder, CamoX, J3, and Hummer shoes.
Ryder Indestructible Shoe Review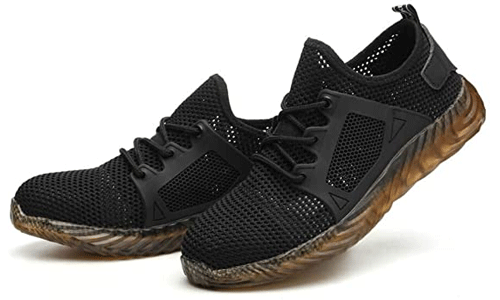 These sneakers are one of the toughest shoes on the market. The Indestructible Ryder shoes have been introduced by the brand as the ultimate all-in-one solution to work footwear that provides a perfect blend of comfort, style, and protection.
The Ryder shoes feature breathable fly mesh made from military grade kevlar that allows for maximum breathability and airflow. At the same time, the European Steel toes protect the feet from falling objects. The Ryder shoes have been thoroughly tested for resistance and can withstand high levels of impact, puncture, and compression. A roomy toe box and cushioning midsole finish make the shoe reach the apex of comfort. There are also quite a few colors available, including Green, Black, Grey, and Pink.
The Indestructible Shoes Ryder retail for $160 and are currently discounted at a stunning $79 and go from size US 4 to US 14 to fit most men's feet.
Indestructible Shoes Waterproof CamoX Review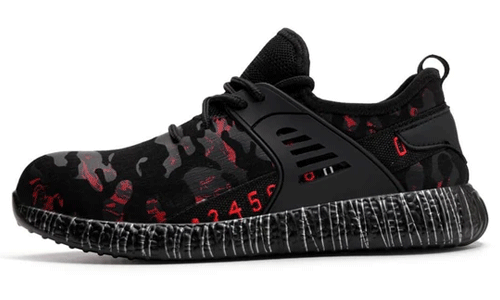 The Indestructible CamoX shoes come in three colors; Black, White, and Black-Red, and are currently marked at a whopping $79 for a regular retail price of $160.
The CamoX model boasts several hundreds of 5 Star reviews on the brand's website, with customers raving about how sturdy and comfortable the shoes are. "They seem sturdy and well made. They are just a more breathable fabric to allow the lighter weight while still being waterproof."
Like the Ryder shoes, the CamoX range features the military grade kevlar, an incredibly tough and lightweight material that allows your feet to breathe, erasing any potential stinkiness and providing great comfort. They also feature the European heavy-duty steel toes, which offer exceptional protection in strenuous environments. Whoever thought about implementing a steel toe in sneakers is a genius!
The CamoX shoes weigh less than 1 lb, are flexible, and are easy to slip on and off. The biggest difference from the Ryder shoes lies in the fact that the CamoX is the first totally waterproof shoe. They are made to resist punctures and feature a shock-resistant 3D arch support sole to protect both your feet and body day after day.
Indestructible Shoes J3 Review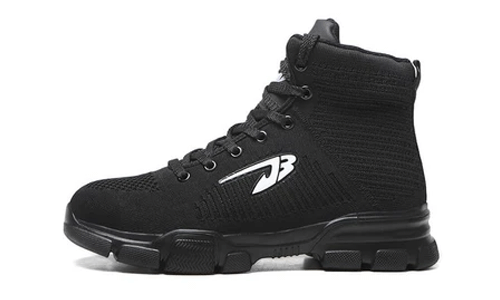 Most reviews we've read for the J3 Indestructible shoes highlight the shoes' lightweight and comfortable qualities. "Love how the mesh texture doesn't leave creases, bends, or folds in the shoes. Very stylish for me and helps my feet feel comfortable throughout my day at work."
The J3 shoes are available from sizes US 5.5 to 13 and currently retail for $79, for a regular retail price set at $160. You can choose between four neutral and stunning colors; red, black, grey, and green.
A perfect mix between a boot and a sneaker, this high-ankle work shoe features the best of both worlds with:
A fire-resistant, ultra-lightweight breathable mesh material
Puncture and Shock resistant sole
Upgraded insole with extra-padding heel cup and 3D arch support
European Steel toes
Indestructible Shoes Hummer Review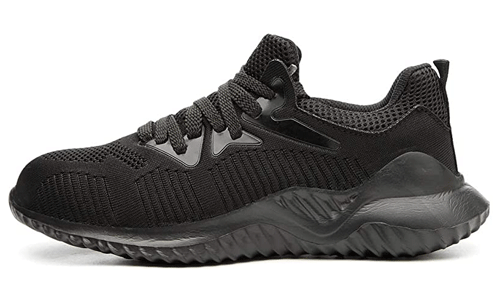 The Hummer Indestructible shoes come in Black, Gray, Red, and Black, and Neon Yellow. They currently retail at $79, with a more than half price discount from their usual retail price of $160. They feature a near-perfect 5 Star review from customers on the website, with people highlighting their quality:
"I work in the automotive industry, and around the garages, these provide invaluable protection and comfortability."
The Hummer shoes have been crafted after lengthy research and development to provide the most comfortable footwear that can help take your productivity game to the next level. They feature:
Moisture-Wicking, mesh material for maximum breathability
European steel toes to protect your toes fully
A shock and puncture-resistant sole coupled with a fully twistable and flexible sole material
An extra-padded heel and 3D arch support
Indestructible Accessories
Aside from seemingly perfect shoes, Indestructible Shoes offers an exciting range of accessories to help you feel your best. Some of these accessories are shoe insoles, compression socks, knee support pads, and finally some shoe laces you do not need to tie!
Indestructible Shoe Insoles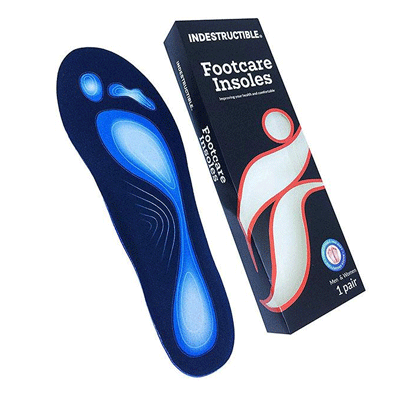 The Indestructible Shoe Insoles retail for $19 (RRP: $25). Furthermore, they're designed for folks who work on uncomfortable and/or hard surfaces all day, suffering from discomfort and fatigue in the feet and legs.
The Indestructible insoles feature:
A Massaging Gel Technology and extra cushioning for shock absorption
Firm Arch with firm columns that provide contoured support to the overworked arch area
A trimmable shape to support your muscles to perfection
Indestructible Compression Socks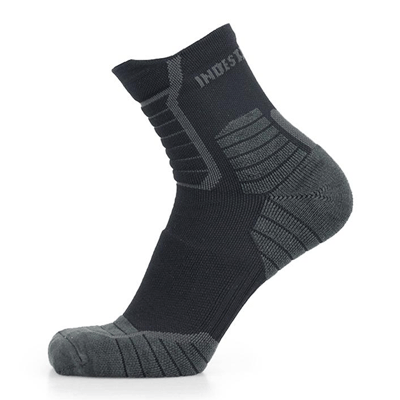 The brand's compression socks come in packs of 2 pairs which usually retail for $25 and are currently marked down at $15. Described as comfortable and practical, the compression socks offer gentle support and graduated compression.
Their goal? To help improve your leg health by increasing circulation, decreasing swelling, and helping to prevent varicose veins.
The Compression Crew Shocks socks feature:
3D protection to the foot
A 3D Y heel to keep your sock in place
Extra padding and full elastic arch support
Seamless toes for added comfort
Indestructible Knee Support Pads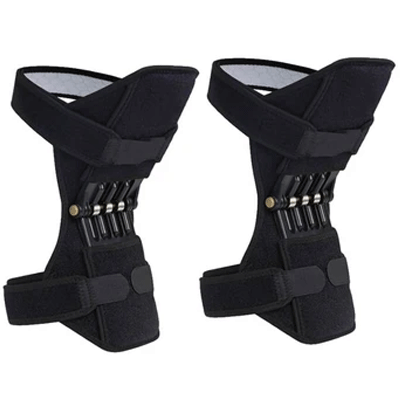 The Indestructible Knee Support Pads, which usually retail for $99, are currently marked down at $59. They're designed to provide overall stability to the knee, relieve pain and improve healing.
The KneeTec Support Pads work by applying mild pressure on the tendon below the kneecap, which in turn improves patella tracking. They provide enough support so you can wear the pads and move freely while exercising and enjoying demanding sports like volleyball, running, or football.
Indestructible No-Tie Shoelaces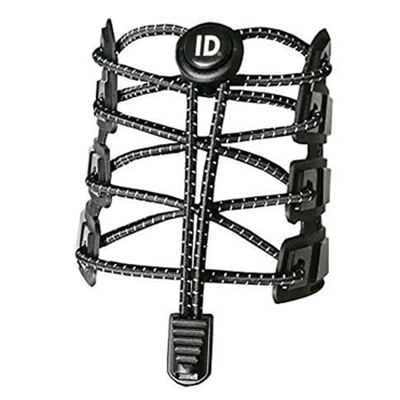 These shoelaces have been widely acclaimed in the customer reviews we've found on the brand's website, as they are hassle-free and quick to fasten. At the moment, they retail for $9 at the moment, with a regular retail price of $15.
The Indestructible Shoelaces feature:
an easily adjustable tension elastic
a one size fits all tension
easy installation
a water-resistant material
a reflecting stripe to keep you visible and safe
Indestructible Shoes Review from Customer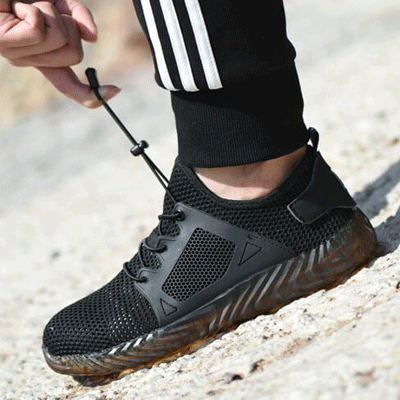 When we look at customer experiences with the brand for our Indestructible Shoes review, we can see that the majority of customers are thrilled with their purchase. Here's a couple of reviews left on the brand's website and Trustpilot that we found helpful:
"I'm a roof tiler and put them to the test today, not a word of a lie, I wish they were around when I had started tiling, amazingly grippy and sooo comfortable to boot, pun intended. I'll definitely be getting more for every other occasion. It's about time these shoes are here and affordable as well."
"The shoes themselves are so comfortable they are light and you feel like you have pockets of air under your feet. I walk about 30 kilometres a day on hard concrete floors so not going home at night with sore feet and knees has been such a relief. I think these are the best safety shoes that I have ever worn."
Popular Alternatives to Indestructible Shoes
Further customer reviews
Many customers have highlighted the breathability of the shoes:
"I live in the Australian tropics and work outside all the time. It is the wet season at the moment and works in the rain no problem (warm rain!), and these lightweight, breathable, comfortable shoes are just the ticket! Excuse me, but I must go and order another pair. Telling all my friends too, they are that good!"
However, it's not all positive; some customers have complained about a lengthy shipping time induced by the USA, Canada, and China's separate fulfillment centers.
We also found a few complaints about shoes falling apart. However, these are typically from people who purchased the shoes from Amazon, AliExpress and other websites where Indestructible fakes are sold. So, if you decide to buy Indestructible Shoes, do make sure you buy them straight from the official website!
Where to Buy Indestructible Shoes
If you want to treat your feet to the sturdiest work shoes around, you can purchase the Indestructible shoes from the brand's official website.
If you choose to buy your Indestructible Shoes from websites like Amazon, be aware that there are many fakes out there.
Shipping and Return Policy
Shipping
When you place an order on the Indestructible Shoes website, you will get free shipping no matter what country you order from, as the brand offers free worldwide shipping.
Based on your location and available inventory, Indestructible Shoes ships via:
SF express
China Post
USPS
UPS
FedEx
The company takes 1-2 business days to process orders and get them ready for the shipping center, and delivery usually takes between 5 and 15 days. Customers can currently expect their order between 3-5 weeks due to COVID-19.
Once your order is shipped, you will receive a tracking number within 24 hours, with which you can track your package on the brand's website and the carrier's website. If there is a lack of inventory from the fulfillment centers in the United States or Canada, the company will ship your order from its largest fulfillment center in China.
Returns
If you are unhappy with your order, you can return your shoes within 30 days after receiving the parcel for a refund. Past this point, your order will not be eligible for a return anymore.
Items are eligible for returns with a 15% restocking fee when:
unused
in the same condition, you have received them
in the original packaging
you can provide proof of purchase or receipt
the brand does not accept returns on socks and insoles
Once you return your order and it is received and inspected by the Indestructible Shoe team, you will receive a refund within 2 to 3 business days minus the 15% restocking fee in the form of a credit to your original method of payment.
Contact Indestructible Shoes
If you still have questions that I haven't addressed in this Indestructible Shoes review, you can contact the customer support team via:
The Indestructible Shoes customer support team will get back to you within 24 hours (business days).
Indestructible Shoes Review: Editor's Verdict
After scouring the Internet for Indestructible Shoes reviews, we have to say, we're a bit conflicted about the brand. This isn't because we do not think they are quality sneakers. It's mostly because there are many fakes on other websites. It's hard to differentiate between genuine reviews (from customers who purchased from the official website) and 'fake' reviews (or reviews that come from people who bought non-original shoes).
However, because the brand has been endorsed by reputable websites, including Military Times, it seems that most negative reviews do indeed come from folks who were unfortunate enough to purchase fakes.
Overall, Indestructible Shoes seem like the real deal. They're built from highly durable materials, are super-comfortable, and even stylish. Furthermore, they're not CSA-approved, so we don't feel comfortable recommending them for actual work. But if you're looking for durable, comfy, and protective shoes for work around the house? Indestructible Shoes do seem like a great option. Just remember to purchase them directly from the official website!
Still on the hunt for the perfect pair of shoes? Check out some more options like Thursday Boots, AllBirds, Happy Feet, and Vessi Shoes.
Frequently Asked Questions
Are indestructible shoes good for running?
Although the Indestructible shoes are primarily made for intense work conditions for people working in hospitality, security, or construction, they are also highly recommended as hiking and outdoor shoes. Their highly comfortable, extra-padded insoles and ultra-resistant soles make them perfect for running.
Are they comfortable?
According to the plethora of customer reviews we've come across for our Indestructible Shoes review, these are some of the most comfortable work shoes around.
Are indestructible shoes CSA approved?
As of this writing, the Indestructible shoes are not CSA-approved. However, their comfort, durability and safety features make them suitable for most work conditions.
Are the shoes ASTM and OSHA verified?
Although we have already clarified that these are not CSA approved, the brand is ASTM and OSHA verified. What does this mean? American Society for Testing and Materials is one of the largest organizations in the world that tests materials and products. They are designed to enhance safety and improve the quality of consumer and industrial products.