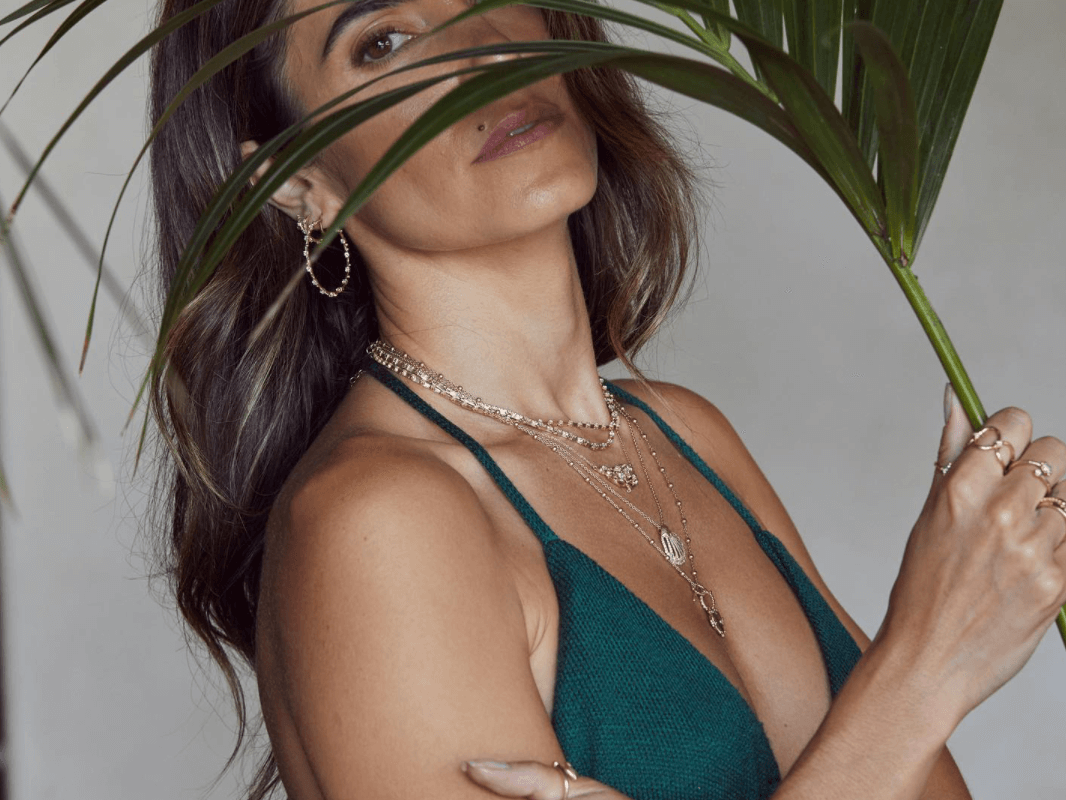 Many of you can attest to having a collection of jewelry; from earrings to necklaces, bracelets, rings, and other accessories. But how many of you can truly say their jewelry collection is made sustainably, ethically, and environmentally friendly? In this BaYou with Love jewelry review, we take a look at a jewelry brand that sources its pieces sustainably from the environment.
Read about a jewelry brand that offers luxury with a story where every step of its production process aims to reflect a beautiful world through conscious sourcing and sustainable production.
What's more, the review also answers frequently questions such as what's their shipping and return policy, where you can buy their products, and how to contact them. Let's get started!
About BaYou with Love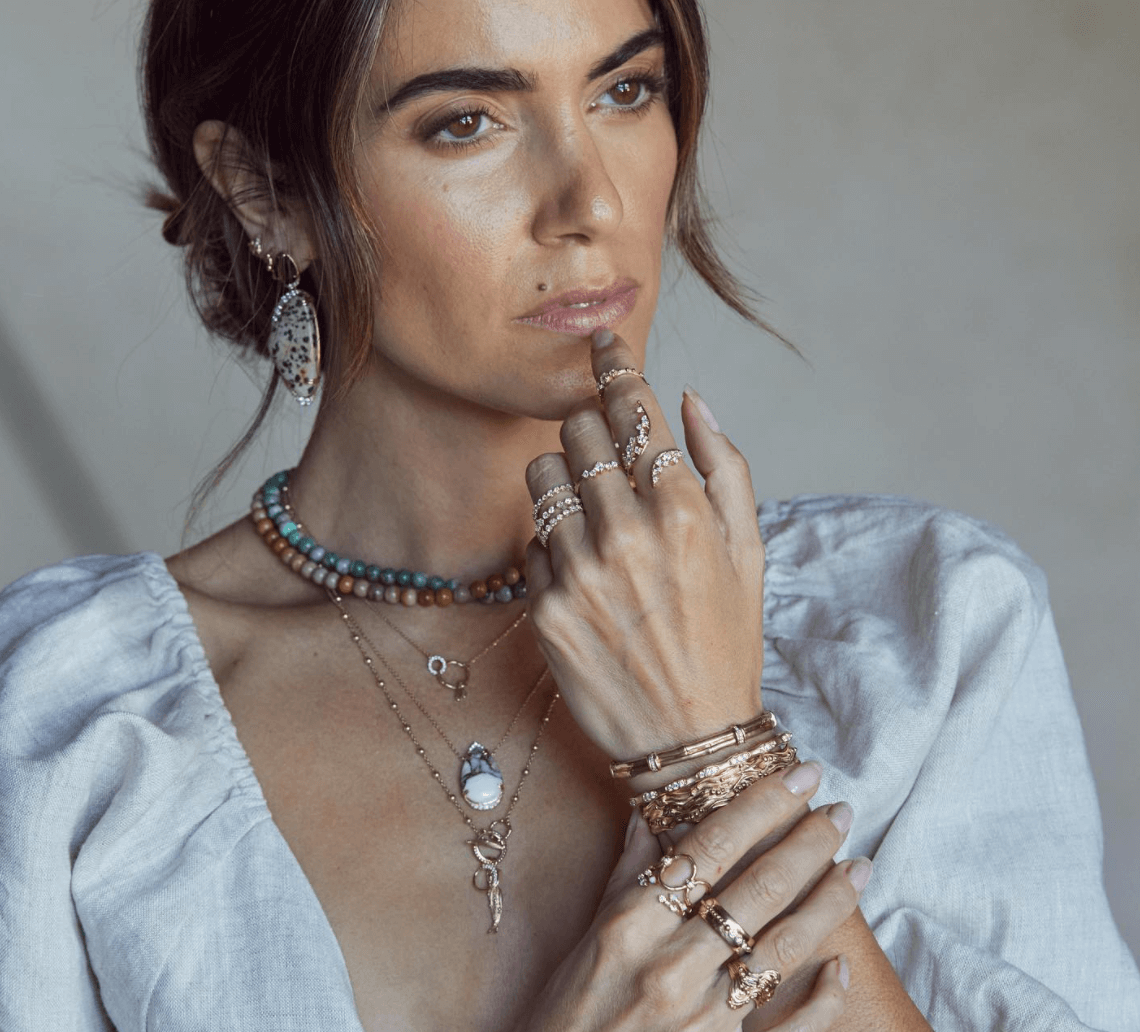 BaYou with Love was started in May 2017 by 'Twilight' star, designer, and environmentalist Nikki Reed. With the lack of earth-conscious options on the market, the luxury lifestyle brand prides itself in producing fine jewelry pieces sourced consciously and ethically from the environment.
What's more, as a passion project, the environmentalist created BaYou with Love jewelry in an effort to achieve a balance in nature. Meaning, every piece is inspired by the beauty that surrounds us and is powered to bring harmony between how we feel and what we wear.
With a focus on sustainable production, conscious sourcing, and minimal footprint, the brand's zero waste model has made a great partnership with Dell that helps the brand acquire recovered gold from discarded computers.
As for their diamonds they work with the world's first certified 100% Carbon-Neutral Diamond Producer, Diamond Foundry, to get diamonds that are sustainably grown above ground.
The brand was featured in Frobes, Brides. and Wonderwall.
Although the brand mainly produces jewelry and accessories alike, they have gone beyond to create candles and apparel, plant-based perfumes, and a line of hair accessories like hair clips and hair forks.
More recently, they've also ventured into producing earrings made from discarded and recycled brass.
Pros
Environmentally Conscious: All the raw materials they use in the production of jewelry and lifestyle embellishments are responsibly extracted.
Their stone is upcycled and recycled, their production water is recycled and reused, trace metals are refined and recycled, and casting and molding use proprietary filtering and recycling methods to minimize e-waste.
All Natural Ingredients: The brand offers an array of apparel all sourced 100% naturally.
They use sustainable materials like Cupro and Modal and post-consumer plastic.
Beauty products are biodegradable and non-toxic
Numerous Jewelry Pieces: Besides their highly marketed bridal collection, they have many jewelry pieces like chokers, charms, necklaces, earrings, bracelets, and cufflinks for men.
Customization: The brand allows you to create your designs from the band to the ring, and the diamond.
Cons
Limited Purchase Locations: Unfortunately, the brand sells its merchandise and you wouldn't find their rings anywhere besides its website.
Pricey: Compared with other jewelry lines, the brand sells its products at slightly higher prices.
BaYou with Love Jewelry Review
Since its onset, the brand has solely focused on a collection of jewelry pieces ranging from bridal rings, earrings, necklaces, bands, charms, and many more embellishments. Let's take a look at each of these collections.
Rings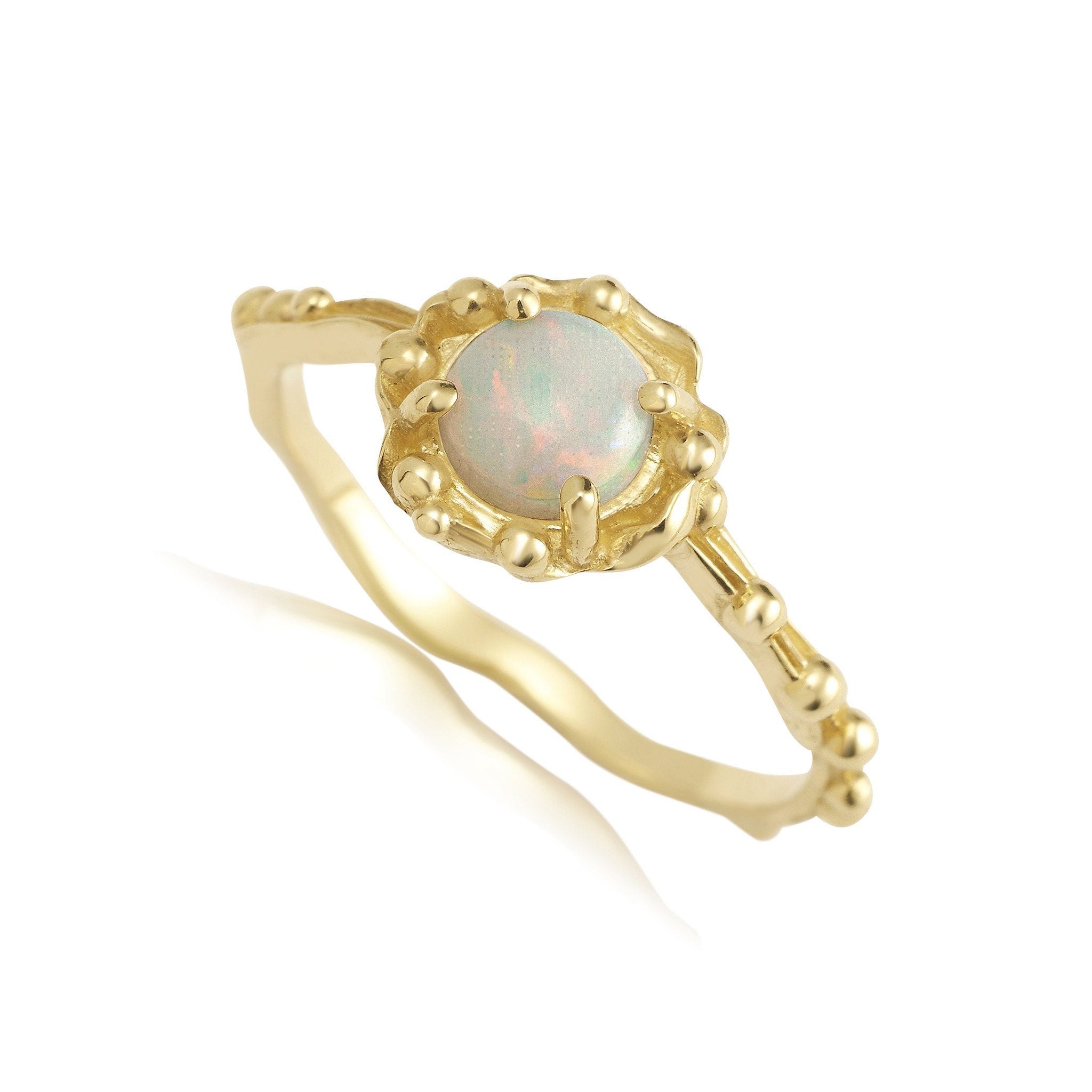 The brand offers a myriad of rings traditionally made to suit as many customers as possible.
From bridal to midi rings, the collection features stylish and sleek designs featuring patterns such as mini heart shells, gold ball rings, infinity markers, beaded bands, diamond fitted rings, open-shaped rings, double shelled, textured, and many more designs.
The ring collection costs from as little as $187 which is the Gold Ball ring with 14k gold to as high as $24,700 which is the Rattan Hidden Halo Cushion with 18k recycled yellow gold and a 2.01ct H VS1 Cushion Cut Cultivated Diamond surrounded by a sparkling diamond halo and diamond pavé band. It's amazing that now you can purchase stunning jewelry made with recycled gold.
The prices highly depend on the pattern or design, gold measurements, and diamond on the ring, as rings fitted with diamonds start at a little over $700.
Earrings
Next up on the list of this jewelry brand is the earrings They aim to stay trendy and luxurious offering all kinds of earring designs starting with the Baguette Threader earring fitted with ruby, opal, or sapphire at $185.
The brand also has other earrings available such as studs, huggies, hoops, drop earrings, pendants, ear climbers, totem earrings, chandelier earrings, and diamond earrings going between $3,000 to $10,500.
Necklaces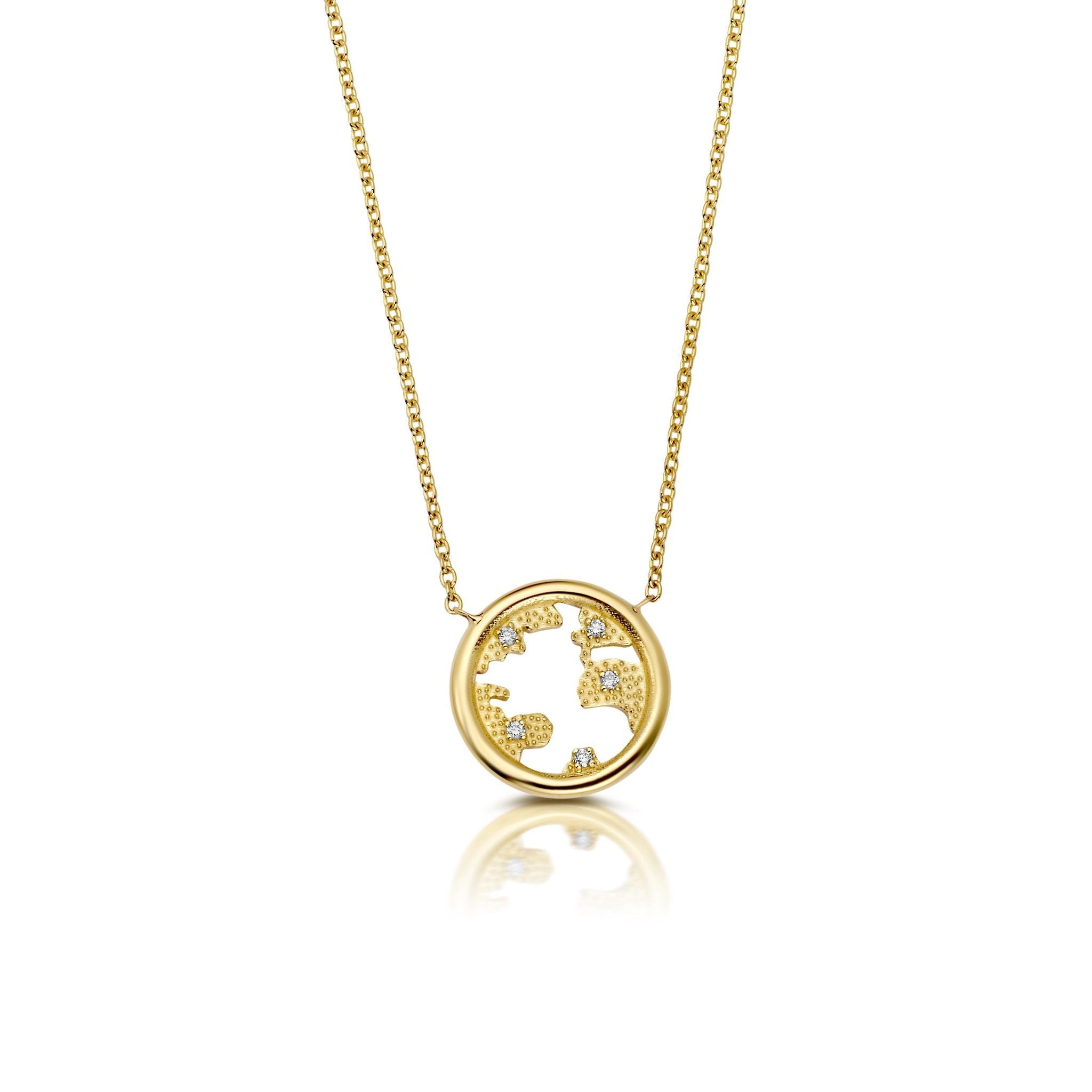 Nikki Reed designs several necklaces ranging between $250 to over $11,000 per piece. The necklaces feature a multitude of designs for the pendant and chain.
The chain is designed with 14k or more of yellow gold stone measuring 8mm and they differ in height as some have a length of 16 inches to about 28 inches.
Besides the gold chain, the Soleil necklaces contain beads of different colors such as Turquoise, Rhodonite, and Variscite.
Again, the necklaces and chokers that contain diamond accessories start at $3,000.
Bracelets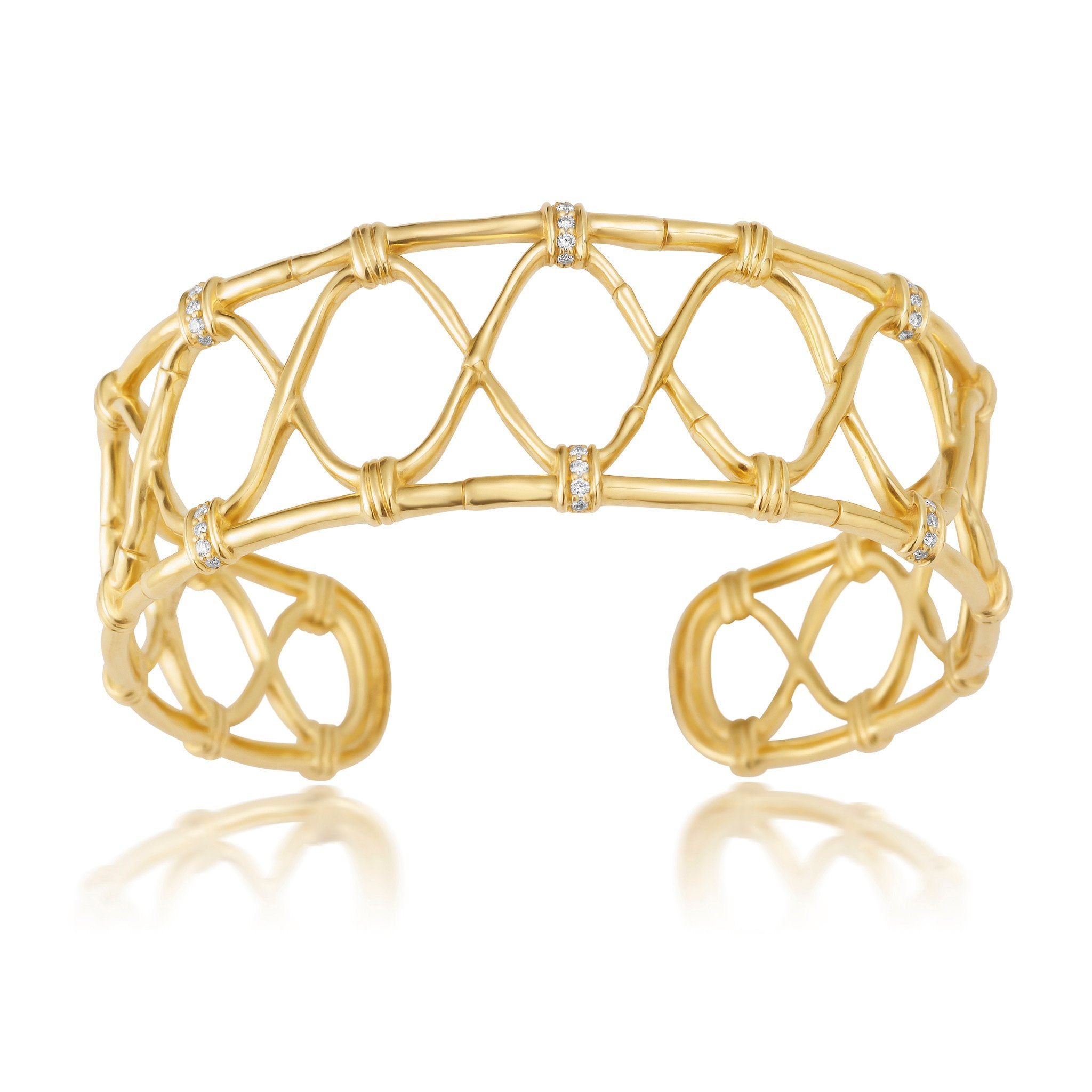 The other type of jewelry embellishment we shall review is the BaYou with Love bracelets that start from as low as $168 to about $4,000. The bracelet pieces also have a variety of designs such as beaded, woven cuffs, chain bracelets, and open-type pieces.
The bracelets are made with 14k yellow gold toggle as the base with other designs having additional features such as colored beads and diamond pieces of about TDW .69ct.
To aid with sizing, the bracelets also come in different sizes for the fixed designs starting from 6 inches for extra small, 6.5 inches for small, 7 inches for medium, and 7.5 inches for large. If that doesn't suit your needs, you can also get adjustable bracelets that allow you to fit it as you'd like.
BaYou with Love Bridal Collection Review
The BaYou with Love bridal collection features two distinct styles: wedding bands and engagement rings.
BaYou with Love Engagement Rings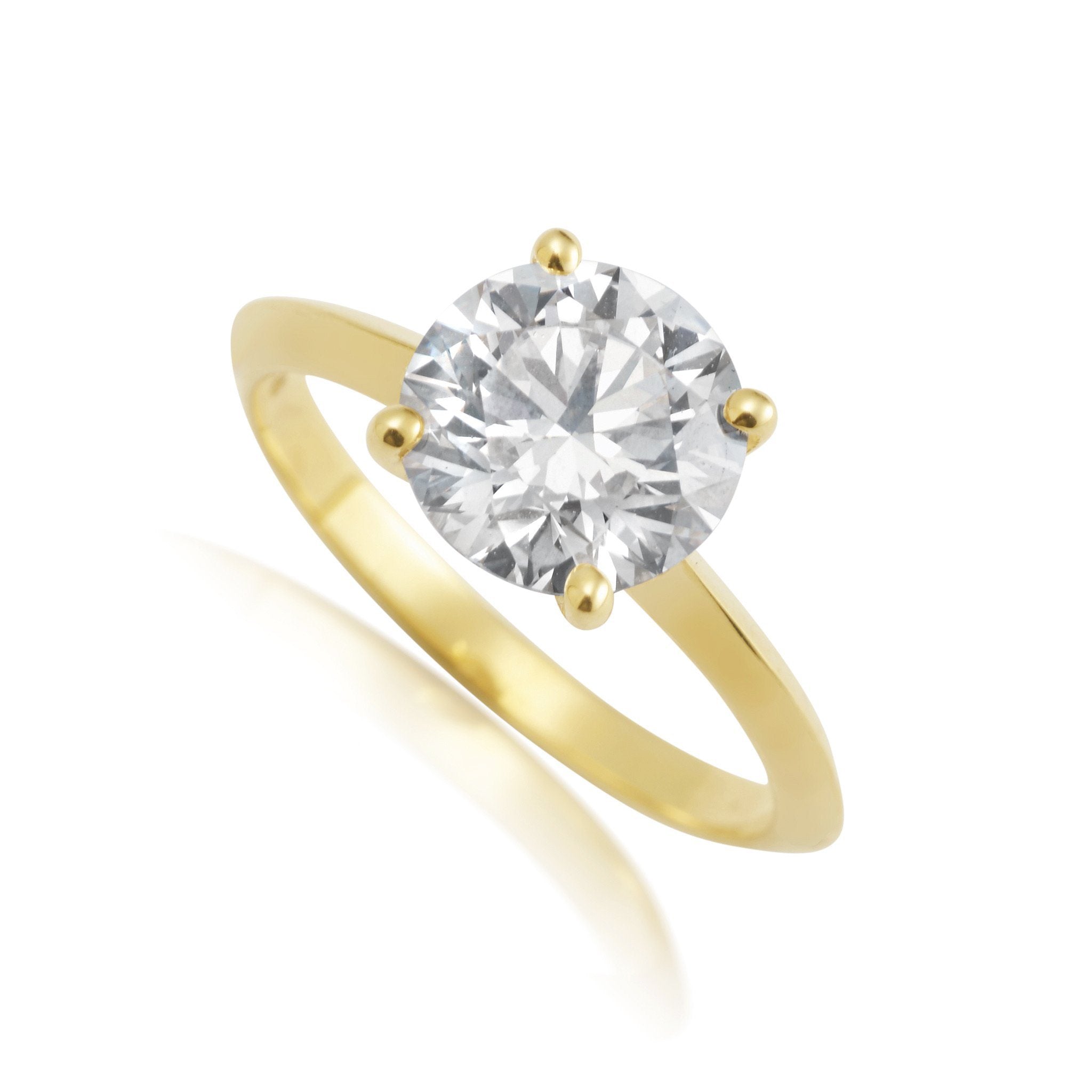 The brand offers a couple of engagement rings named primarily after Lady names such as The Joan, The Amelia, The Rosa, The Margaret, The Elizabeth, The Sylvia, and many more.
Each piece is embellished with a diamond set cut to define shapes like oval, round, or square to fit your intended designs.
From as low as $2,500 to as high as $23,400 for the band and settings (before adding the diamond), the rings are often custom-made with a production period lasting about 4 to 6 six weeks.
For a basic engagement ring, you get a unique diamond starting at about 1.5ct set atop a high polished knife-edge band of recycled gold while those on the higher side have an approximate weight of about 3 carats.
What's good however is that they offer you the choice to create your custom ring with a multitude of options. You can choose your preferred recycled gold from yellow, rose gold, or white ranging from 14k to 18k.
You can also choose the diamond piece to be attached to the ring judging by the carat size, shape either pear, square, round, diamond, or oval, the cut, color, or clarity.
Lastly, your tailored ring can also include gemstones such as blue sapphire or purple sapphire.
BaYou with Love Wedding Bands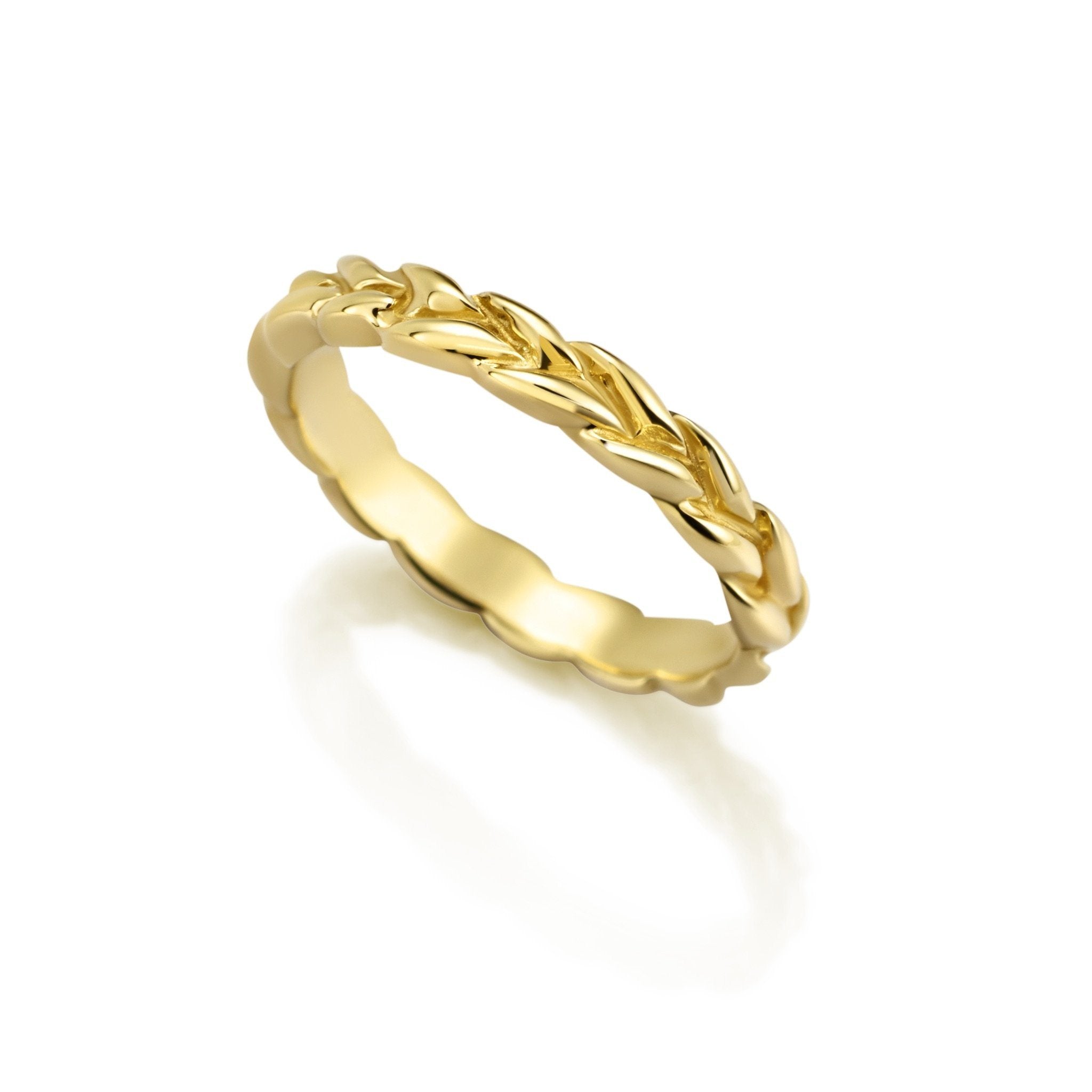 If engagement rings aren't your cup of tea, you can also choose wedding bands. They're relatively less pricey with a range from as low as $350 to a high of $3,500.
These wedding bands, much like the other types of rings, feature different designs such as patterns, diamond embellishments, brushed or beaded for the men, plus open rings.
BaYou with Love Clothing Review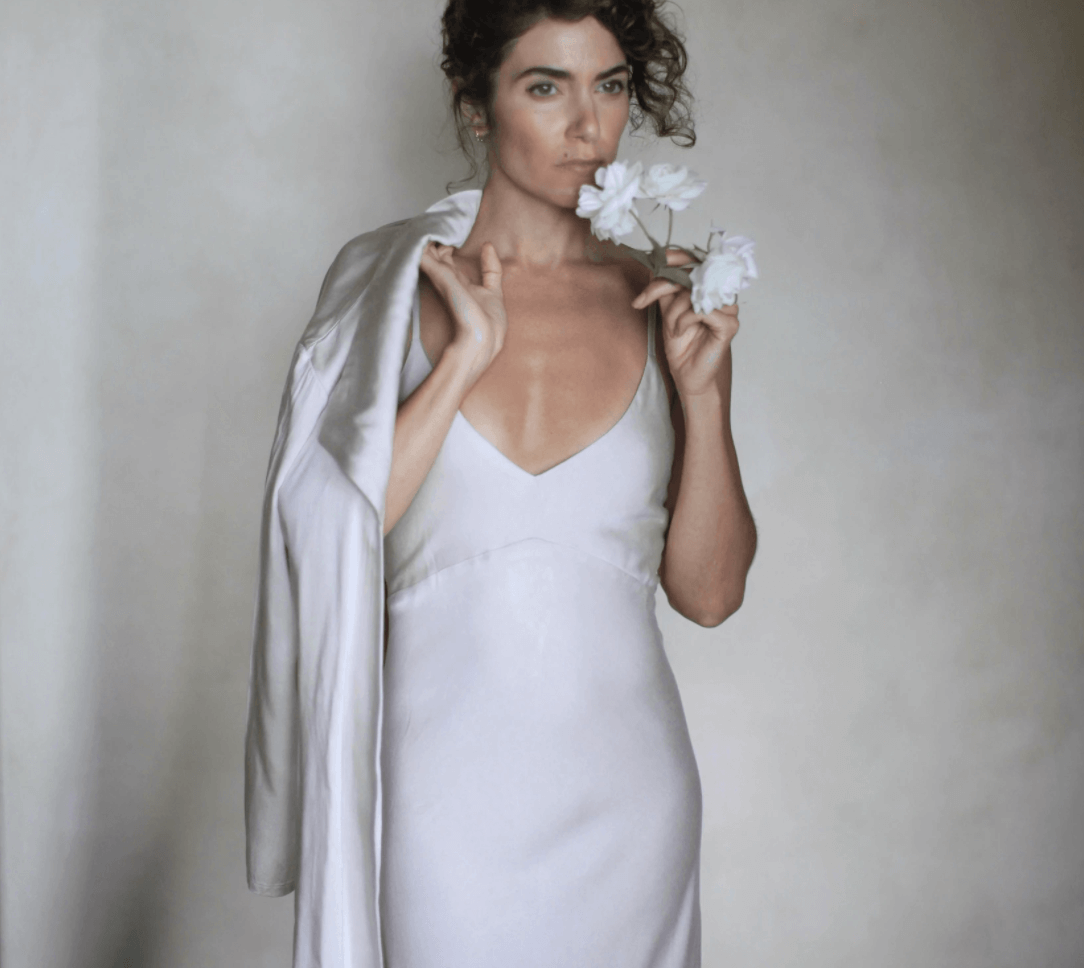 Besides the customary jewelry pieces, the brand also offers an array of apparel. The BaYou with Love clothing collection includes robes, slip dresses, tops and bottoms, shorts, leggings, and bras.
Every one of their clothing is made with sustainability and environmental friendliness in mind. First, their slip dresses among other loungewear are fruit-dyed and manufactured from modal twill which is a plant-based fabric made from beech tree pulp.
The cellulose from the trees is extracted from the wood fiber within the tree to make biodegradable clothing that's much better than synthetic clothing.
Popular Alternatives to BaYou with Love
Second, the tops and bottoms are made from a Cupro and Tencel twill which is extracted better than cotton, is biodegradable, and absorbs dyes better and much faster.
Lastly, their sportswear such as bras and leggings are also made from recycled polyester that's friendlier than traditional polyester.
As for their care, every piece of clothing has instructions like don't bleach, use a cool iron, machine wash with cold water, tumble dry on low setting, don't dry clean, among others.
BaYou with Love Nikki Reed Favorites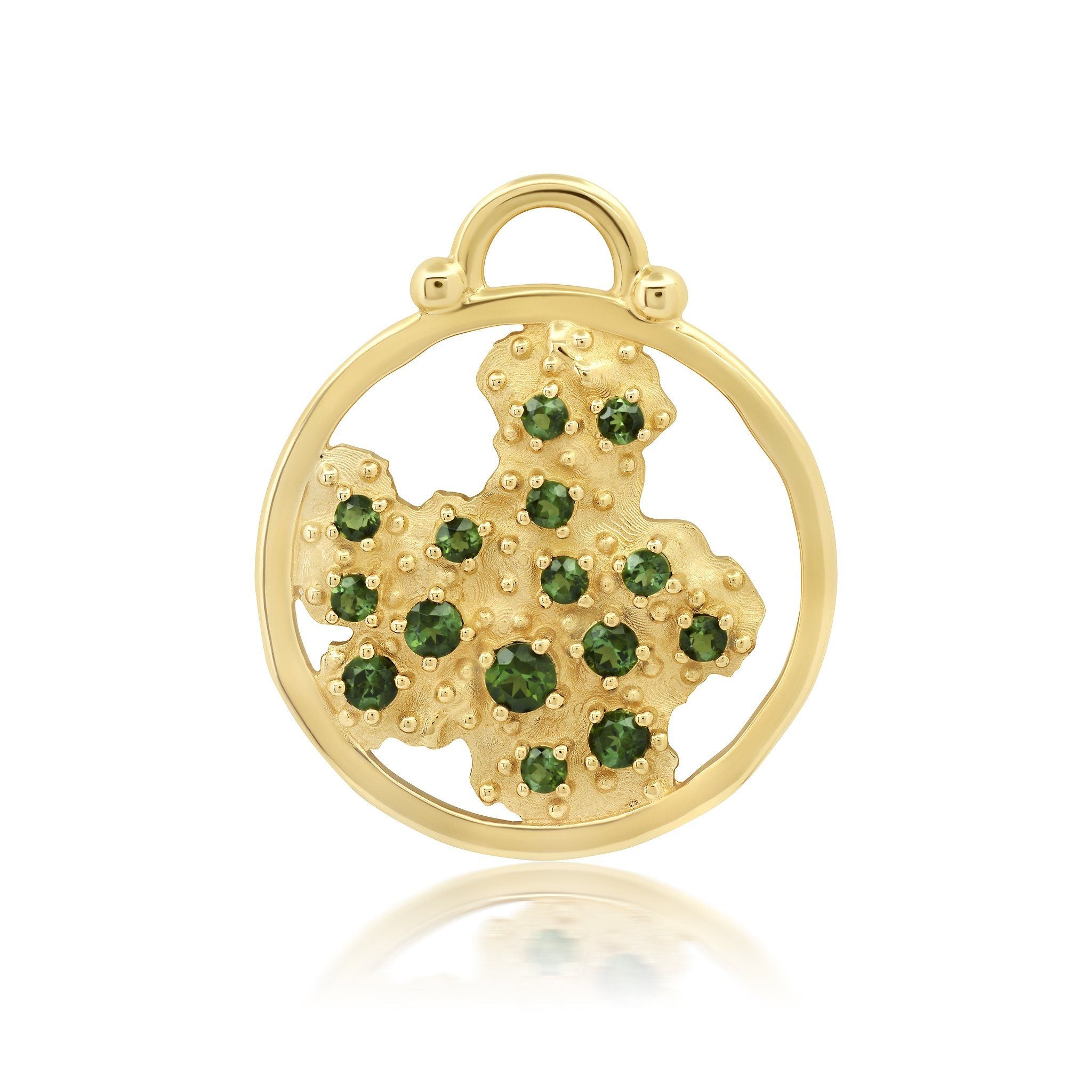 The last review we shall look at is the BaYou with Love Nikki Reed favorite collection that includes some of her best work in jewelry.
The collection has all types of pieces such as earrings, necklaces, cuffs, magnificent engagement rings, midi rings with gemstones attachments, charms, lockets, and chokers.
BaYou with Love Jewelry Customers Reviews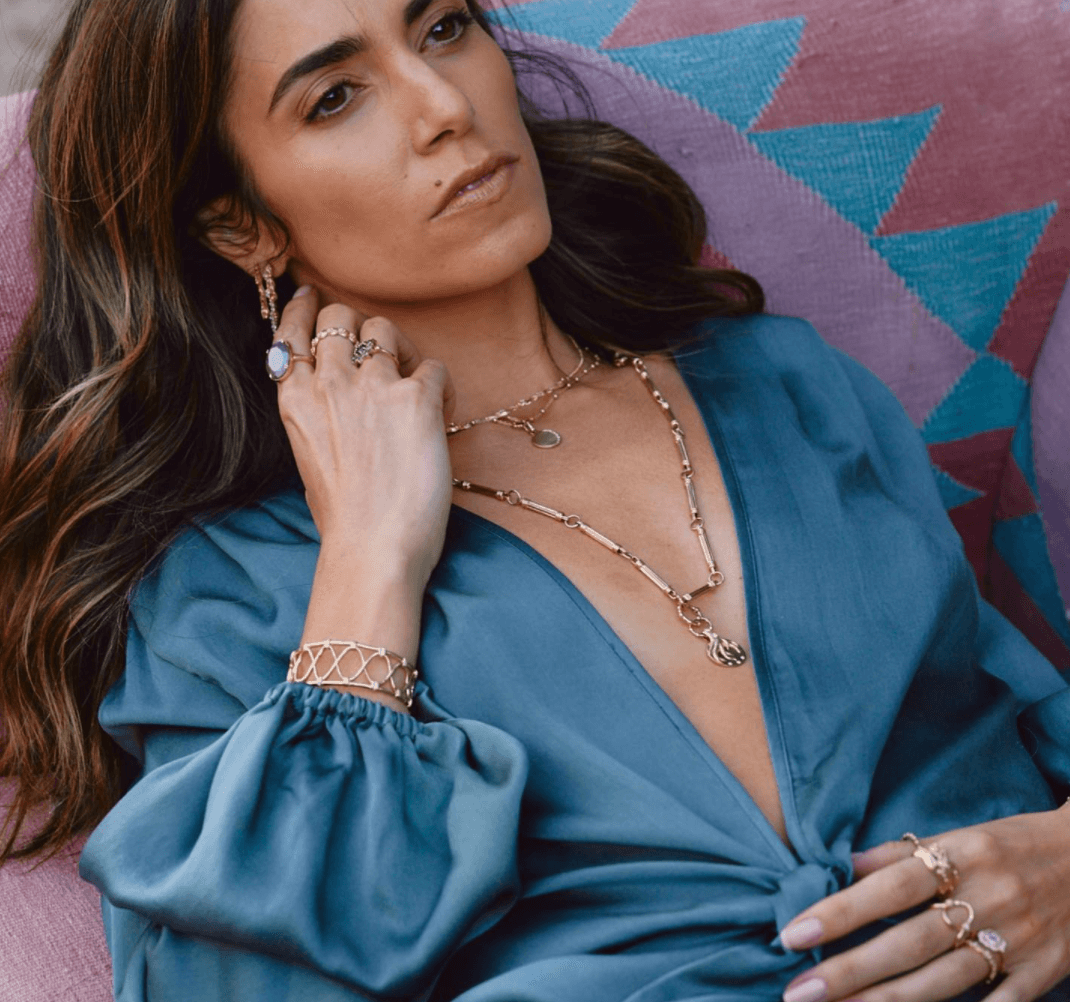 What do customers say about this jewelry brand? BaYou with Loveentered the market like the only jewelry brand that's socially conscious, sustainable, and environmentally friendly, meaning the brand was and is well accepted by people hence receiving great reviews all around. However, several bigger review websites, such as TrustPilot, still do not have enough reviews to be included in the final conclusion.
Scouting online for any negative reviews bore futile fruits as there were none, leaving the brand with nothing but positive reviews.
Sign Up for BaYou with Love
To sign up for the brand, you can create an account directly from their website. You'll only need to register your first and last name, email, and password. After which you'll then receive updates, news, offers, promotions, and discounts directly to your mail.
Where to Buy BaYou with Love Jewelry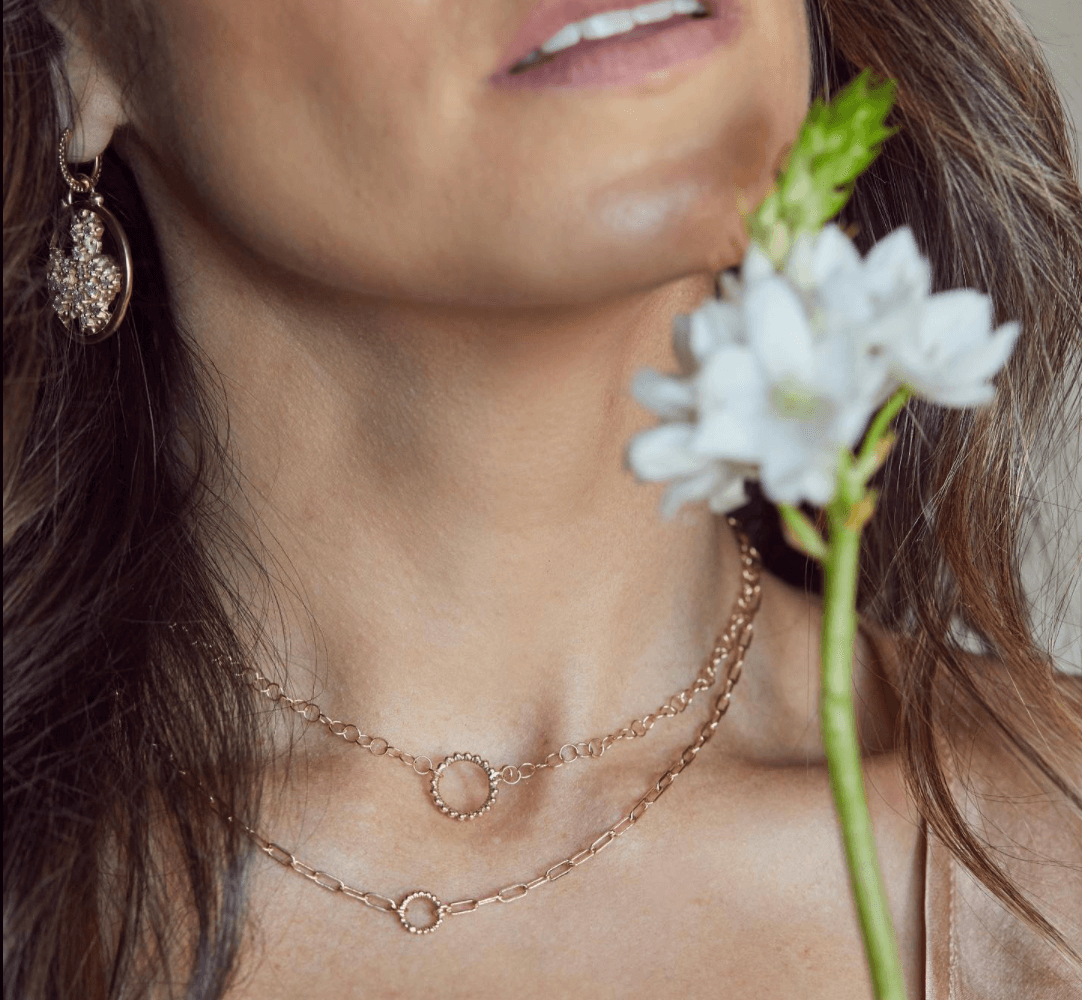 Unlike other brands, BaYou with Love hasn't ventured into retail distribution. The brand doesn't have a brick-and-mortar BaYou with Love location where you wall in; instead, you can only purchase their merchandise online via their website or Facebook or Instagram shop.
BaYou with Love Shipping and Return Policy
As soon as you place an order for any of their products, you'll receive an order confirmation email from [email protected] detailing the product, cost, quantity, and expected shipping information.
By then, your purchase is recorded in the system and you're free to use your card for the purchase.
Shipping
Most of their products are readily available from their warehouse hence shipping is fast (within 1 to 3 business days). Once any product/order leaves the warehouse, you'll receive an email detailing all the tracking information.
Unfortunately, some items may need extra handling time meaning shipment occurs in 3 to 7 days via your preferred shipping method. The products that do need added time are marked on the product's page.
Speaking of shipping, the brand doesn't ship via USPS hence your shipping address shouldn't be a PO Box unless you can accommodate delays.
In the case of custom-made jewelry, the shipping will take longer based on its production seeing as production time can be 4 to 6 weeks plus added time for design and stone sourcing.
As for international shipment, the brand ships to most countries but to be sure, confirm this at the checkout point. If your country isn't included, you can email the team for further communication.
Also, some home and beauty products can't be shipped internationally hence marked "Domestic Only".
Returns
When it comes to refunds, you can return an item and once the product is inspected and verified to be eligible, the refund will be directly processed to your credit card within 5 business days.
If you don't receive your refund in 14 days, you can check in with your bank or credit card company for their processing time.
In some cases, you may be eligible for only partial refunds. That is, if the item isn't in its original condition, is damaged, is missing parts for reasons not due to their errors, or is returned 30 days after delivery.
All orders at BaYou with Love apply to a 30-day return policy except their bridal collection and any custom-made pieces as their sale is final and payments are nonrefundable. Additionally, all sale items are final sales.
Returns are to be mailed to:
Avid Logistics
Attn: Returns BYL
15700 S Main Street
GARDENA CA 90248 US
If you purchase an item with a promotional gift and you choose to return the item, you must return the gift as well. Otherwise, the gift's current cost will be deducted from the refund.
Other goods that are non-returnable include all prints, used items, all beauty, skincare and makeup products, and other consumable products.
Lastly, instead of a refund, you can ask for an exchange but this is subject to availability.
BaYou with Love Promotions & Discounts
One of the best promotions the brand offers is a piecemeal payment scheme where you shop now and pay later with Klarna.
Klarna is a safe and secure payment provider that allows you to split your purchase into four interest-free payments to ease the pressure of paying the cost all at once.
The system will register your card details and initiate automatic payments every two weeks without added fees. You also have money financing options offered by WebBank and member FDIC.
As for discounts, there are several BaYou with Love discount codes available to the customer which you can use to get valued pieces at affordable prices.
Contact BaYou with Love
To contact BaYou with Love, you can send them a message directly from their website. You'd only need to input your name, email, phone number, and message into a form and wait for their response.
To contact them for shipping, returns, or refunds, reach them via their email at [email protected].
BaYou with Love Jewelry: Editors Verdict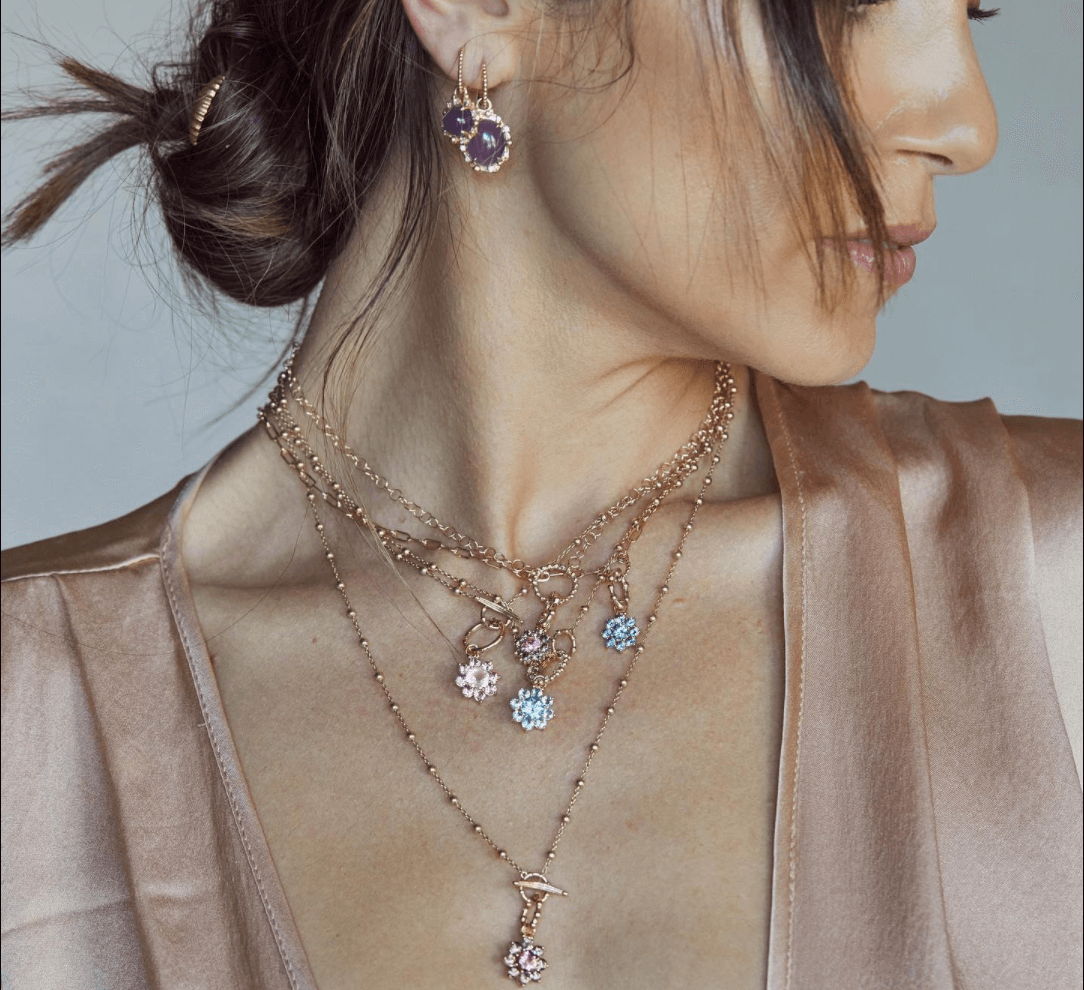 Judging from the in-depth BaYou with Love jewelry review above, the brand falls under luxurious jewelry and apparel brands that solely focus on customers' needs and well-being.
And even though their products are pricier than its competitors, it's worth it as the brand uses sustainable ingredients such as Cupro, Recycled gold, Modal, and Tencel Lyocell.
Not to mention, the brand is front and center when it comes to sustainable sourcing, environmental friendliness, and mindful consumption.
For the years the business has been up and running, they don't have negative reviews and continue to increase their merchandise into home and beauty products, make-up, and skincare products.
Still on the hunt for the perfect jewelry to compliment your outfit? Make sure to take a look at our popular brand reviews of Gorjana, James Allen, BaubleBar, and Miansai.
BaYou with Love Jewelry FAQ
Do BaYou with Love Stones Come with Certification?
For the diamonds 0.5ct and larger used in their engagement ring collection, they come with a diamond certificate by RJC. That's a theory party gemologist that also certifies and audits their manufacturing process.
If you need certification for larger stones like the colored gemstones or opal stones often used in custom jewelry, you'd have to request one and pay an additional fee before the stone is set on the ring. Once the stone is set, you can't get a certification.
Are BaYou with Love Products Cruelty-Free?
Yes. The brand produces products that are cruelty-free and ensures to work with partner companies that are also cruelty-free to the planet, animals, or humans. BaYou with Love also doesn't use any exotic animal skin such as leather, fur, hair, silk, wool, feathers, or angora.