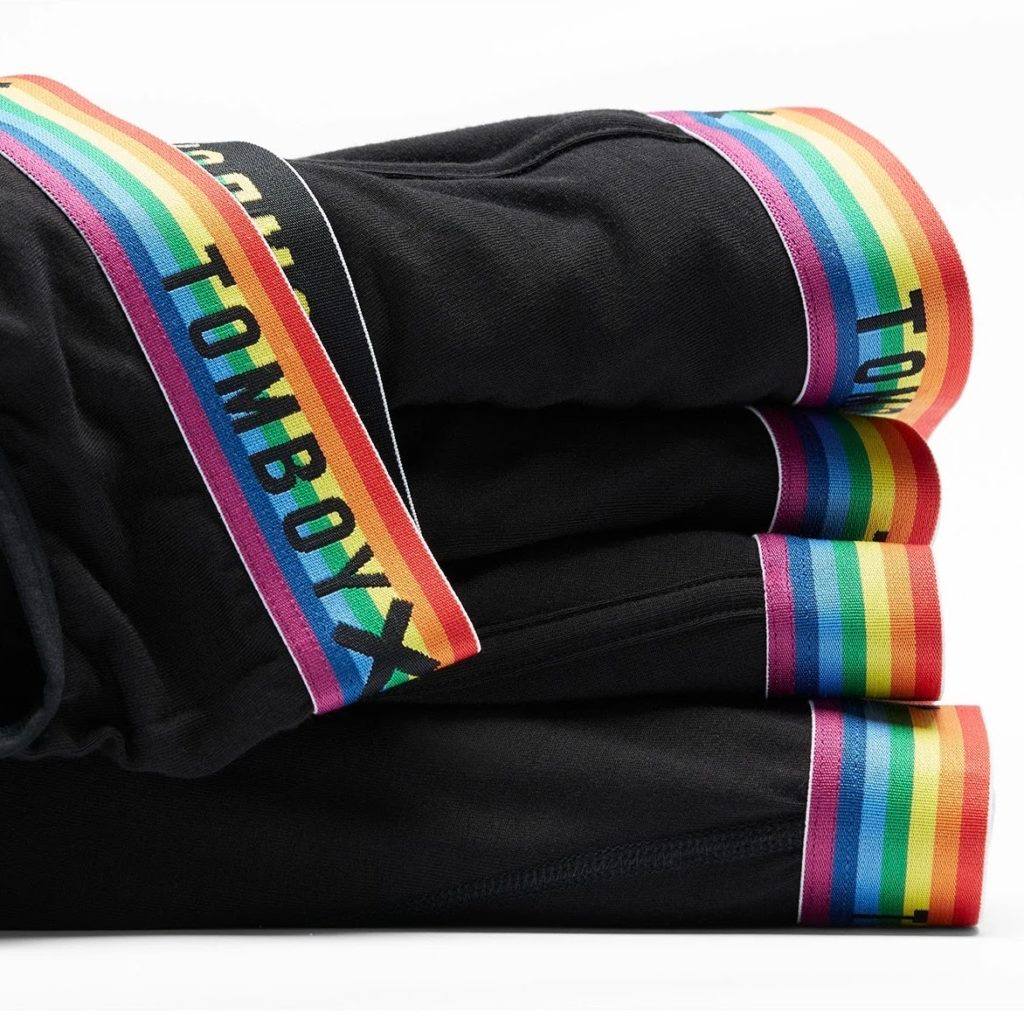 Born to fill a need that had gone unfilled for so long, TomboyX offers thoughtfully manufactured clothes that fit all bodies, sizes, and shapes regardless of where customers fall on the gender spectrum. Looking at the designs, the brand's ambition to create diverse and inclusive fashion is obvious. But what do TomboyX reviews from previous customers say? Does the brand deliver its promises? Is TomboyX worth your money and trust?
In today's review, we are going to uncover everything you would want to find out about the company. Just to mention some, we will look into the production process, the feedback on the customer service, and the return policy. And as we always do, we will take a close look at some randomly picked items to check their quality, sizing, and price. If you stay with us until the end, you will learn our 100% honest and unbiased opinion about the brand!
About TomboyX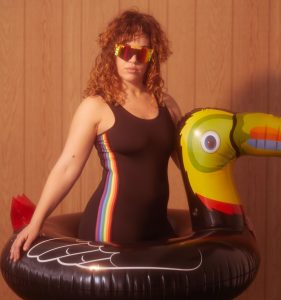 Partners in both life and business, Fran Dunaway and Naomi Gonzalez founded TomboyX with one simple mission: to provide "underwear that any body could feel comfortable in, regardless of where they fell on the size or gender spectrum." Their gender and size-inclusive fashion approach made many fall in love with the brand. 
Not to mention their efforts to create sustainable garments from eco-friendly materials. As of 2022, TomboyX is B Corp certified. This means that the brand is legally required to meet and maintain extremely high sustainability standards for environmental impact, employment, and governance. To source organic cotton for the underwear line, the company partnered up with BCI-certified suppliers that guarantee that all cotton they use in their products goes through a sustainable and farmer-centric process. 
Their success has been followed worldwide and their story was even covered by  CNBC, Reviewed, INC, and Forbes.
Today, TomboyX offers a broad range of items. Once you visit the website, you will be welcomed by not only underwear but swimwear, activewear, loungewear, sleepwear, and accessories, too.
But before we dive deep into the world of TomboyX reviews from customers, let's take a quick look at the most significant pros and cons of the brand:
Pros
Gender-inclusive brands with sizes from 3XS to 6XL

Versatile clothes that are easy to mix and match

The recycled materials and organic fabrics are sustainably sourced from certified suppliers

High-quality manufacturing
Cons
In the case of some items, prices can be steep

There is no phone number to reach the customer service, you can only text or email the company
TomboyX Products Review
So, what are TomboyX clothes made of? In which sizes are they available? What do customers say about their purchases? No need to worry, in the next section, we are going to shed a light on everything in terms of designs, materials, sizing, and most importantly, the price tags! 
TomboyX Swimwear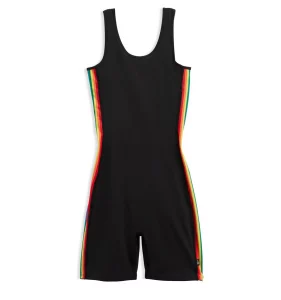 When it comes to TomboyX swimwear, the very first thing that comes to mind is the versatility and diversity of the designs. The selection is not too large, yet diverse enough to make it easy for anybody to find a design they like. You will find shirts, boardshorts, swim tanks, swim shorts, zip tops, one-pieces, bottoms of all types, and long-sleeved tops too for water sports like parasailing or surfing. The colors and prints are fun and delightful, ideal for beachwear. The best aspect is that they are easy to miss and match, so you can create different outfits combining tops and bottoms that do not necessarily come as a set.
Being a size-inclusive brand, the TomboyX swim collection sizes range from XS to 6X. In terms of prices, the cheapest bottom is the $29 Terry Cabana Short, made of 100% BCI cotton French terry. Bottoms made for swimming usually cost around $50, while the most expensive swim top is $64. Unisuits cost $89.
TomboyX Underwear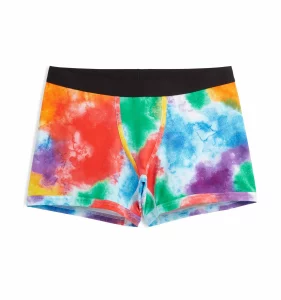 Being the most famous product category, TomboyX underwear comes in a wide range of styles and designs. From the basic nude or black underwear to fun prints with dinosaurs, crocodiles, or unicorns, TomboyX has got you covered. 
Similar to swimwear, the underwear sizes vary from 3XS to 6X. In terms of prices, the cheapest underwear cost $8.99, while the most expensive, the 9" Boxer Briefs made of TENCEL™ Modal cost $36. You can also purchase 3-piece sets for $60-$75. These are definitely not budget-friendly prices for underwear, but keep in mind that these are all made of high-quality fabrics. The Iconic Briefs LC underwears are for example made of 95% OEKO-TEX certified cotton, and 5% spandex, which makes them super soft and comfortable to wear. 
TomboyX Period Underwear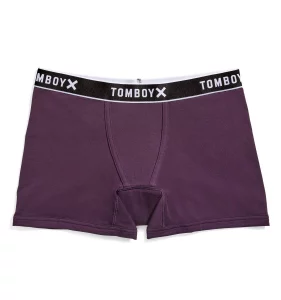 Speaking of underwear, our review couldn't be complete without a close look at the TomboyX Period Underwear. There's still a lot of uncertainty around period underwear in general, so chances are, you might feel hesitant about it. Well, one thing is sure, TomboyX offers leakproof, antibacterial, and odor-repellent period underwear that promises "no mess, no worries". Made of 95% OEKO-TEX®-certified cotton and 5% spandex, the First Line Leakproof Bikini LC looks and fits just like a regular TomboyX bikini. According to the company, it can hold 8 tsps of liquid, while it allows you to move freely. 
There are bikinis, trunks, and boxer briefs you can choose from. Price-wise, the cheapest one is $19.99, while the most expensive period underwear will cost you $36. Undoubtedly, investing in period underwear is not only a more sustainable option, but a more affordable and budget-friendly option as well compared to using period products regularly.
TomboyX Prism Scoop Bralette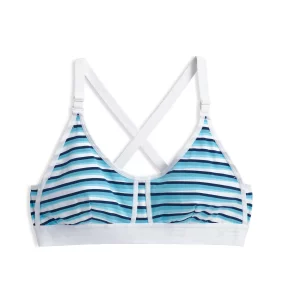 The Prism Scoop Bralette is the brand's very first bralette that comes with adjustable straps. Moreover, the straps are not only adjustable but convertible, too. So no matter how you feel the most comfortable, you can easily arrange and adjust the straps the way you prefer them. The sizes range from XS to 4X and according to the brand, the bralette was tested on all sizes and body types. 
You can choose from many other colorful designs and prints as well. The Rainbow Squared, Rebel Tartan, and Aquarium are very popular among buyers, just to mention some. Looking at the price tag, the TomboyX Prism Scoop Bralette costs $32. According to TomboyX reviews from customers, the bra is worth every penny: "It is rare that I find bras that fit perfectly, but most if not all the bras at TomboyX work perfectly with my body. Perfect size and the material makes it comfortable to wear all day! Pattern is also very very cute!"
TomboyX Eco Fleece Hoodie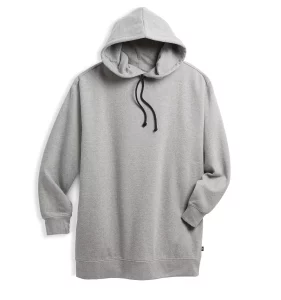 Last, but not least, let's take a quick look at a garment ideal for the colder season or cozy nights by the beach. Made of 60% organic cotton and 40% recycled polyester fleece, this stylish and soft sweatshirt is a must-have item in everyone's closet. Available in sizes from XS to 4X, the Eco-Fleece Hoodie offers a relaxed fit. It features a longline silhouette, dropped shoulders, plus side seam pockets, and an extremely soft jersey-lined hood. 
Price-wise, the hoodie cost $59.
TomboyX Size Chart
Finding the right fit is just as important as finding the right garment. If you need help deciding which size would fit you the best, check out the TomboyX Size Chart. Here you will find the specific measurements for each size from 3XS to 6XL for chest, under bust, waist, and hips. The company also gives you advice and instruction on how to measure yourself properly. In case you need further assistance, you can always contact TomboyX to help you find your size!
TomboyX Reviews from Customers
Now that we analyzed some of the most popular items sold by the company, it is time to shed a light on TomboyX reviews from previous customers. We collected customer reviews and feedback from multiple sources, including the company's official website and Trustpilot. 
On the TomboyX website, there is a 5/5 rating system verified buyers can use to review the products they purchased. The majority of items have a 4 to 5 rating. Customers seem to be more than happy with their purchases. The Full Spectrum Bra for example got a 5/5 rating and a review reads: "By far the most comfortable bra I have ever owned. After 1 workout, I went and ordered 2 more!". Convincing, for sure!
Popular Alternatives to TomboyX
The swimwear collection shows the same success, with a previous buyer saying: "Love everything about them! Comfort, style, and fit! The unisuit has been wave tested on a surfboard and caught the perfect wave!" Similar to swimwear, underwear is highly popular, too. People seem to appreciate the quality of the fabric and the careful manufacturing and design. The only thing they complain about is the pricing, which, undoubtedly, can be quite steep in the case of particular items. However, thanks to the durability and quality of the sustainable materials, people still choose to invest in quality pieces that will last them long and stand the test of time. 
Sign Up for TomboyX
If you want to create an account on the TomboyX website, you will need to fill in the contact form with your personal information and your contact info. Add your first name, last name, and email address in the box, and create a password to use with your new account. You can also use your social media profiles such as your Facebook, Twitter, Google, and LinkedIn to sign in. Last, but not least, you can connect with your Amazon account as well. 
Where to Buy TomboyX
Unfortunately, there is no TomboyX store you can visit to shop for your favorite items. Currently, you can purchase their items at the official TomboyX website at www.tomboyx.com. There are also third-party retailers such as Amazon, Target, or Nordstrom where you can find the brand.
TomboyX Shipping and Return Policy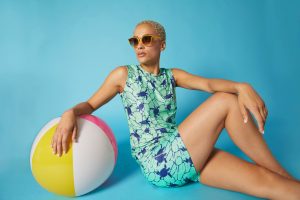 When you place an order from TomboyX, you have the option to select the shipping method you prefer the most at the checkout. Once the company shipped your package, they will send you a link with the tracking information.
When it comes to shipping methods you can opt for from the US, you have 3 options to choose from:
Standard shipping: This type of shipping will allow you to receive your package within 4 to 7 business days. Shipment is made by DHL or USPS.

Express shipping: Delivered by DHL, UPS, or USPS. If you opt for Express shipping, you will receive your package in 2-3 business days. 

Overnight shipping: Available for orders placed from Monday to Thursday. 
At the checkout page, based on your location,  a shipping fee will be added to your order. The company also ships internationally. You can check at the checkout page whether your country is on the list or not. In case your country is not on the list, you can contact TomboyX by sending them an email at [email protected].
Returns
When it comes to TomboyX returns, things are pretty simple too. We genuinely liked the Love At First Wear Guarantee that allows shoppers to try on risk-free TomboyX underwear. This offer is available to all individual pairs of undies. In case you do not like the underwear, you have 45 days at your disposal to email the company at [email protected]. They will either refund you the item or provide you store credit you can use for a future purchase. Oh, and the best part: you don't even need to bother with returning the product. 
Besides the Love At First Wear Guarantee, you can opt for a regular refund as well. In this case, you have 30 days to return your order. All items must be unworn, unwashed, and undamaged with the original tags attached. Needless to say, underwear items must be unworn to be eligible for a refund or exchange. Items like bras, swimwear, loungewear, etc. must be unwashed with the original tags attached, but they can be tried on to be eligible for a refund or exchange. 
Once your refund gets scanned by the carrier, TomboyX will automatically issue your refund, store credit, or send your exchange to your address.  
Promotions & Discounts
If you are after a TomboyX coupon or a TomboyX discount code to save some money on your order, the brand has an even better offer for you. There is a reward system you can sign up for and needless to say, it has many perks you can enjoy as a passionate shopper. To help you understand what it is about, we collected the most important benefits you can enjoy:
Free shipping on all US orders regardless of the value of your order

Exclusive access to early sales, member-only promotions, first dibs on new prints and designs

Once you share your birth date with the brand, they will surprise you with a special birthday gift 

You can earn points with each purchase, then use them at checkout
The point system is quite straightforward. Here's how you can earn points:
When you make a purchase, each $1 will earn you 1 point

When you create your account, you will instantly get 100 points

You can refer a friend and get 200 points

Every year the company will surprise you with 100 points
There are also frequent sales on many items, so always take some time to scroll through the pages to see what's on sale. You have a good chance to catch a good deal. 
Contact TomboyX
In case you need to contact TomboyX customer service, we've got quite good news for you! There are multiple ways to quickly get in touch with the company. One of the options is heading to the contact page on the official website and filling in the form by adding your name, and email address and explaining your issue or question in the message box. If you prefer messaging instead of filling in the contact form, you can send a message to the company's number listed on the website: (203)-902-4821. According to the website, you can expect a response from customer service within 24 hours. 
TomboyX Reviews: Editors' Verdict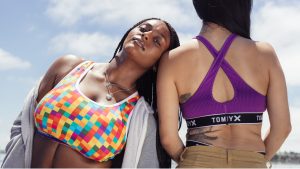 Now that we looked behind the company's values, and production, and taken a close look at products and TomboyX reviews from customers, it is time to give you our honest opinion about the brand. Based on all that we learned, we can confidently say that TomboyX is a legit company that puts impressive work into supporting diversity, sustainability, and ethical production. 
Their underwear, swimwear, and apparel are well-made, using only high-quality, durable fabrics that will stand the test of time. The designs are fun to look at, versatile, and will definitely put you in a good mood instantly. We genuinely liked the transparency and open communication about the challenges the company faces and the efforts they make to maintain sustainable fashion production without cutting corners.
The only downside is the high prices. But if you can afford it, or you simply prefer to buy less, but from better quality, TomboyX is a legit brand that is worth the extra money. 
Are you looking for more underwear brands? Read our reviews of Adore Me, SAXX Underwear, Chantelle, and Ruby Love.
TomboyX FAQ
Where is TomboyX made?
The TomboyX headquarter is in Seattle, Washington. The company has factories in the US. However, according to the official TomboyX website, all their fabric printing factories are based in China. The main reason for this s that China has stricter government regulations on water waste than the US does.
Are TomboyX compression tops safe?
According to the company, TomboyX compression tops are less restrictive than binders available on the market, which makes them perfectly safe for everyone regardless of age or body shape.
Does TomboyX shrink?
TomboyX reviews from previous buyers say that TomboyX items won't shrink or sag with time.
Why is TomboyX so expensive?
The price tags on TomboyX items are unquestionably high. However, when you consider the impressive effort and work put into ethical production, sustainable sourcing, recycling, and using high-quality, durable fabrics, the cost of TomboyX items is justified.
How does TomboyX fit?
Each item is fit-tested for every shape and body type. The practice seems to work, as looking at TomboyX reviews, no one seems to complain about fit issues.