Despite underwear being something we all wear on a daily basis, it is the garment that is most neglected when it comes to design and fabric innovation. And that is exactly what Tommy John is trying to combat and make the world a more comfortable place with their range of underwear which focuses on better fit, function, and novel materials. In this Tommy John Underwear review, we take a close look at the company, its products and services, materials, and, of course, the existing customer reviews to help you decide whether Tommy John is worth it for you.
It all started with a single undershirt, but soon Tommy John has grown into a sought-after all-around underwear and loungewear brand for both men and women, appearing in titles such as The Wall Street Journal or the Business Insider and endorsed by the likes of comedian Kevin Hart. But is Tommy John really worth your money? And does the brand hold to what it promises?
Overview of Tommy John Underwear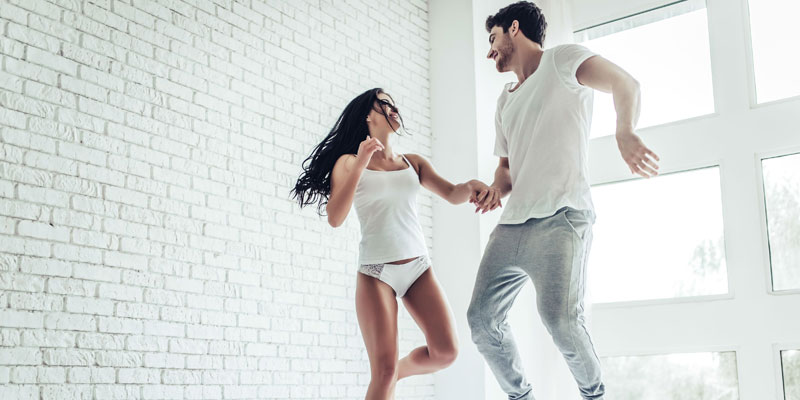 Tommy John is a New York-based underwear and loungewear brand for men and women that really sees itself as a problem solver. The company was started by a husband and wife duo, Tom Patterson and Erin Fujimoto, in 2008 when Tom worked in sales and wore a suit and shirt to work every day, however, couldn't find a nice form-fitting undershirt to wear under his shirt.
So he decided to make one himself with the help of his wife and realized that perhaps other suit-wearing men have the same problem as him. That is how Tommy John's first product, the now patented Stay-Tucked Undershirt, was born. Men's underwear followed soon after and more recently, Tommy John added a women's underwear line and loungewear for both men and women to their offering.
When designing every piece of undergarment, the brand's team always keeps three core values in mind – fabric, fit, and function, as that is what is different about their underwear and what they want to give to their customers. And innovation is at the forefront of Tommy John's agenda.
From the brand's fabrics, such as the exclusive Second Skin material made with a non-pilling blend of micro modal and spandex, to the tailored fit, evident in the Stay-Put waistband, for example, that keeps the underwear in place without riding up, and function as every material has its place and purpose, whether that's the gym or the plane. No adjustments are needed.
Pros
Better fit and higher comfort
Innovative materials
Ships internationally
Free shipping on domestic orders over $75 and international orders over $150
If you're unhappy with your first pair, Tommy John will issue a full refund or cover any exchange costs
If in doubt, the brand will suggest the best products for your needs through a quick and short quiz
A good range of sizes
An extensive range of styles
Cons
More expensive than other brands
Underwear has been known to wear out quicker than other brands'
Expensive international shipping outside of the US
Tommy John Men's Underwear Review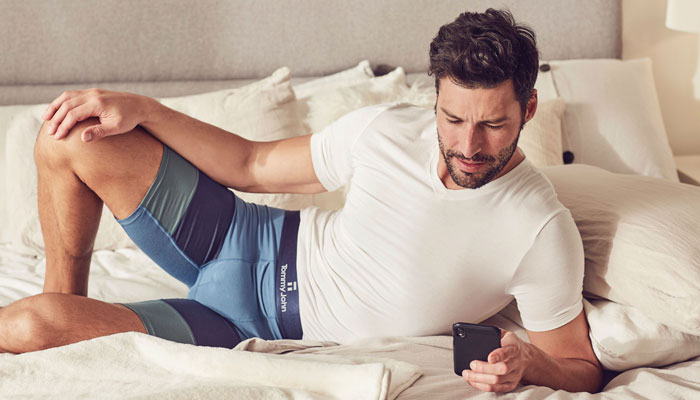 Tommy John is most widely known for its high-quality men's underwear which comes in an array of colors and patterns. The brand offers six styles in this category ranging from $18.50 to $42 a pair, depending on the material. These are the different styles on offer:
Boxer briefs provide the most coverage out of all the styles, falling below the mid-thigh.
Relaxed fit boxer briefs are looser and airier than your traditional boxers.
Mid-length skin boxer briefs
Trunks, the best-selling style hits just at the mid-thigh.
Square cut, a modern fit that is longer than the traditional brief but shorter than boxers. Pairs particularly well with shorts.
A more contemporary update of the Briefs
Materials and design
The design process always starts with the material. Tommy John uses the softest and most breathable fabrics to ensure all-day comfort. Every material is also recommended for different activities and needs.
Cool Cotton, a blend of Pima cotton and spandex, is stretchier, more breathable, and dries faster than regular cotton. Ideal for everyday wear.
Second Skin, a non-pilling micro modal fabric sourced from Beechwood trees, feels silky smooth against the skin.
Air, made with stretch mesh material, offers the highest level of coolness and breathability and is perfect for traveling. It can be washed in the sink and worn again in four hours thanks to the fast-drying technology. Also includes anti-microbial and anti-odor technologies.
360 Sport, designed for performance and the gym, includes cooling zones made with mesh. It is lightweight, soft, and stretchy and includes the same anti-microbial and anti-odor technologies.
Every style and design of the underwear includes the signature Tommy John features that set the brand apart from the rest:
No wedgie guarantee
Stay-Put waistband that promises not to roll
Horizontal Quick Draw fly for quicker access
A contour pouch for support
Moisture-wicking fabric
The site offers a helping hand when deciding what underwear would be best for your needs and lifestyle in the form of the Men's Underwear Quiz.
Tommy John Women's Underwear Review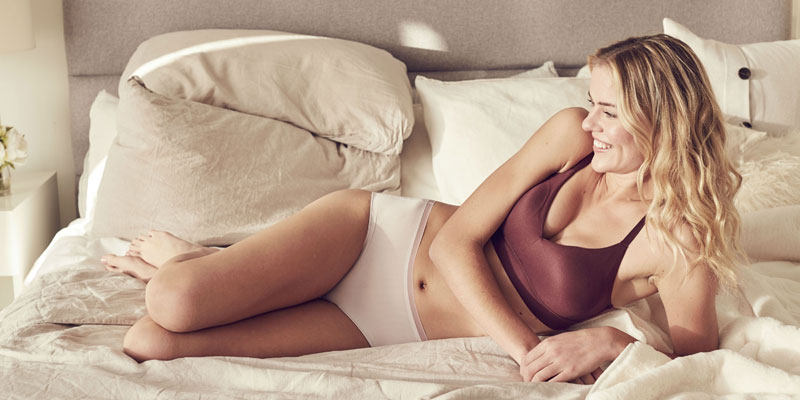 After solving the issues with men's underwear, Tommy John turned its attention to underpants for women which come with their own set of challenges. The brand promises underwear that is comfortable, doesn't bunch anywhere or create wedgies, and stays put without riding up or pinching due to the comfortable waistband. All panties feature a gusset made with Cool Cotton for extra breathability and come in a wide range of shades. The prices range from $18 to $36 per pair, depending on the style and fabric.
The line for women carries six styles:
The best-selling classic Brief offers full coverage and flattering support shaping your behind. Comes with either a lace waistband or a simple smooth one.
High-rise brief which is the same as the above Brief, only that the waistband rises just under the belly button.
Cheeky, a sexier alternative to the brief, a style that shows a little of the butt cheek but not too much and still provides that support.
Thong, a discreet backless option without any visible panty lines.
Boyshort, a sporty style with upper thigh coverage, taking inspiration from the Tommy John boxer briefs
Slip shorts, Tommy John's take on a slip, providing the same coverage and smoothing of the legs under a dress. The fit is similar to bike shorts and its function is to combat summer thigh sweat, as well as act as an extra layer of protection under uncomfortable fabrics.
The materials used for the women's range are very similar to the men's with one exception – the 360 Sport is replaced with the Comfort Smoothing fabric. Comfort Smoothing is Tommy John's alternative to uncomfortable and restrictive shapewear. It uses a blend of nylon and spandex so it is extremely stretchy and light. Increased rise and coverage accentuates your curves and smooths any undesirable bumps. And laser-cut seams ensure no visible panty lines.
If unsure what style or material to go for, the site also has a helpful quiz for women's underwear to guide you to the right pair of undies for you.
Tommy John Men's Loungewear Review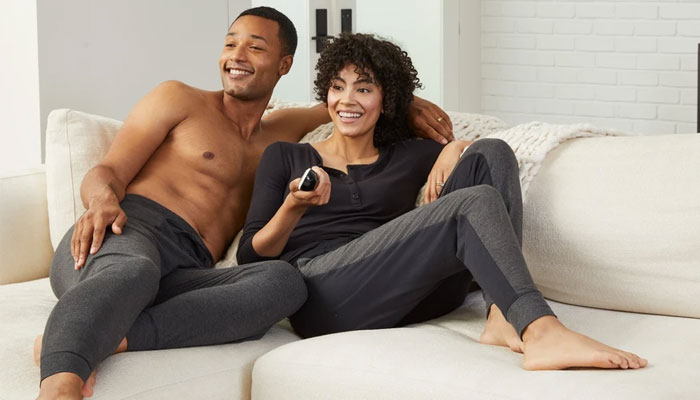 The perfect type of attire for the past year we've had, the loungewear collection by Tommy John includes lounge drop-crotch joggers and shorts with, Henley shirts with both long and short sleeves, hoodies, and casual socks that never roll down. To ensure its customer's comfort, the brand thinks of the smallest details such as the tags that could rub against the skin and scratch it. Therefore, all of the loungewear is tag-free.
The loungewear utilizes the brand's Second Skin fabric, a blend of tree-derived rayon, acrylic and spandex, which is extremely stretchy and non-restrictive and feels luxurious and smooth against the skin. The lounge pants are available in muted versatile colors such as charcoal or dark blue.
The pieces in the collection cost between $68 for a pair of lounge shorts and $154 for a set of joggers and a short sleeve Henley T shirt.
Tommy John Women's Lounge & Pajamas Review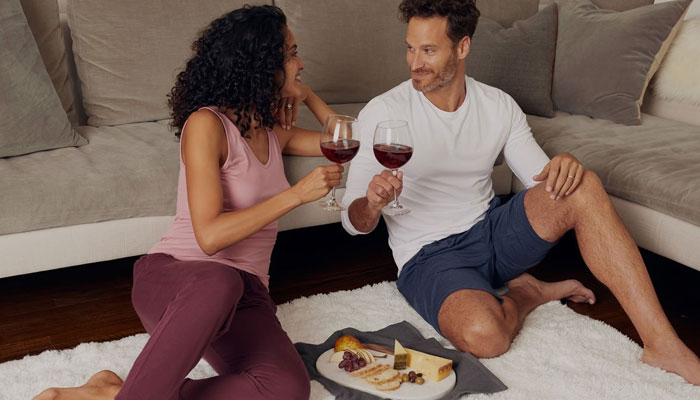 The women's lounge and pajama collection is definitely larger than the men's, with more styles, materials, and colors present, and also more popular with the brand's customer base. The whole collection is designed for comfort, as has become expected of Tommy John, but also stylish so that pieces can be worn outside of a movie night on the couch but also outside for brunch or working from home.
The offering includes the popular joggers, simple tank tops or ones with lace trim, shorts, tees, Henley shirts, pajama pants, rompers, and pajama shirt sets in shades ranging from navy blue, burgundy, and oatmeal to lilac, baby pink, and turquoise. Stripey and floral patterns are also available in selected designs such as pajama pants and shorts. In terms of fabrics, the range uses the Second Skin blend, Cool Cotton, and the new Satin Stretch which is silky soft yet stretchy.
The prices range from $48 for a tank top to $78 for a lounge romper.
Tommy John Men's Undershirts Review
The Stay-Tucked Undershirt is where it all started for Tommy John, following Tom's struggles with traditional undershirts from other brands on the market. The role of an undershirt is extra protection – protecting a nice dress shirt and suit or even casual clothing from sweat and sweat marks, keeping its wearer warm on colder days, and making sure you don't unintentionally show off your nipples through a thin shirt or skin through button gaps. But the problem with most undershirts is their straight boxy cut which allows for riding up and bunching rather than staying in place.
The design features a tailored tapered slim fit, an increased length, and stretchier materials with the choice of Second Skin, Cool Cotton, and Air, all of which ensure the undershirt stays put, has a smooth look, and makes for the perfect base for any clothing you might be wearing. The memory collar is also designed to lie flat, smooth, and stay in place. The brand's advanced materials are guaranteed to keep you cooler (hence cool cotton) and drier than traditional cotton. And the undershirt comes without tags that could potentially irritate your skin.
Tommy John offers four styles of undershirts:
Classic Crewneck, ideal to wear under a shirt and tie
High V-neck for extra breathing space around the collar
Deep V-neck for a more relaxed look, maybe with a few shirt buttons unbuttoned
Tank for overall more breathability
The prices range from $24 to $43 for a single undershirt.
Women's Bras Review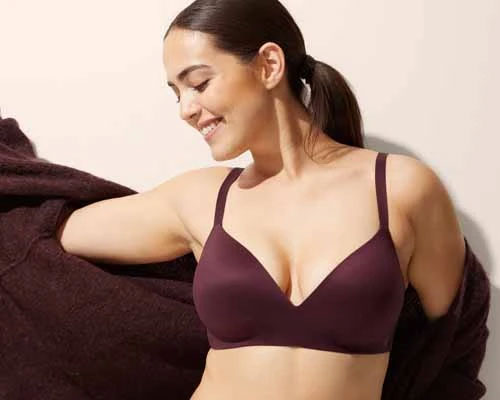 Tommy John's venture into underwear and clothing for women is still rather recent. While the brand has been perfecting its men's undergarments since 2008, the women's line was only introduced in 2018 when celebrating its 10-year anniversary. The demand was there though, as, from the early days, women have been turning to the brand and sharing their own struggles and issues with their underwear.
Popular Alternatives to Tommy John
Just like every other item designed by Tommy John, these bras are made for comfort. The prices range from $58 to $72. There are a few different styles available in the Second Skin and Cool Cotton fabrics in a variety of colors, however, most are built and look more like bralettes or sports bras, as only a couple of the styles feature hook closures.
The rest have to be put on over the head which has been criticized by customers in some reviews. Nevertheless, the brand promises a high level of support.
The styles on offer are:
Smooth seam-free Lightly Lined Demi Bra, featuring soft embedded flexible support in the form of a metal-free wire, four-row back closure, and adjustable convertible straps.
Lightly Lined Wireless Bra with molded wireless pads for light support, adjustable convertible straps, breathable perforated cup lining to prevent boob sweat, and smooth seam-free cups.
Triangle Bralette, is a pull-over style featuring removable pads, a stay-put band, and built-in mesh support to avoid the uni-boob.
Scoop Bralette, is a soft hardware-free pull-over style with removable pads and built-in mesh support that lifts and separates.
Another concern expressed in some of the customer reviews has been in regards to the fit. Customers have said that some of the bras are not true to size or are well-fitting. The site, however, does offer a bra quiz to help you determine what bra style and what size might be right for you.
The bras are also covered by the Risk-Free guarantee which promises that if you do not like your first bra, you can get a full refund or exchange with any extra costs covered by the brand.
Tommy John Sizing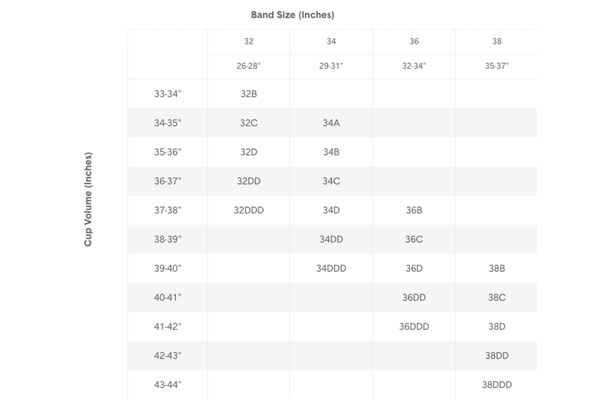 Tommy John carries undergarments in a wide range of sizes, from size S to XXL, with some styles available even in 3XL and 4XL, making themselves a very inclusive brand.
The Help Center section of the site includes size guides for both women and men, as well as a dedicated bra size chart and a guide on how to measure bra size.
Tommy John Underwear Review from Customers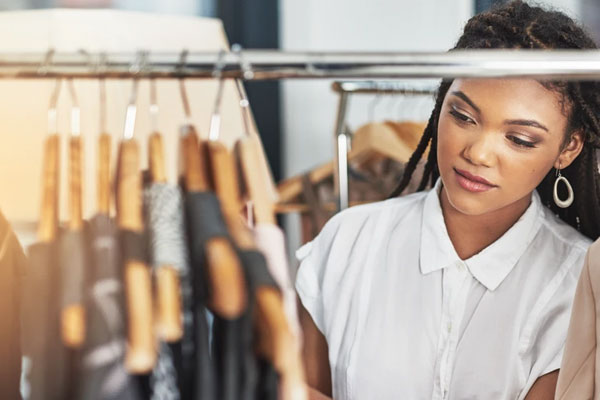 While we've already covered some of the customer feedback on the brand's bras, the underwear is a whole other story. While the majority of customers offer positive feedback, there is still a large number of negative reviews.
Most styles of underwear have a rating of 4.5/4.6 out of 5 stars, based on over 4000 reviews per product page on the brand's website and Amazon. The main issue is the durability as the items have been known to sometimes develop holes and rips after only a few wears. Here are some customer reviews:
"Snug as a bug in the rug. I was not expecting there would be any difference between TJ and other brands but, I was wrong. Great fit. I especially like the way they open in the front."
"While they are by far the most comfortable second skin boxer briefs I have worn, I have experienced the same problem that other consumers have with holes developing in them. This appears to be a very common problem if you check their Twitter account."
Same complaints could be found on TrustPilot.
How to Sign Up for Tommy John Underwear
The brand's website offers 20% off your first order when you sign up for their newsletter in the bottom right part of the site. You can even choose your preference as to what kind of information you want to receive.
Where to Buy
Tommy John underwear is available through the Tommy John website, as well as the company's five physical stores around the US. The brand is also sold through Amazon and other retailers such as Nordstrom. The brand's website features a store locator where you can find the full list of stockists.
Tommy John Underwear Shipping and Return Policy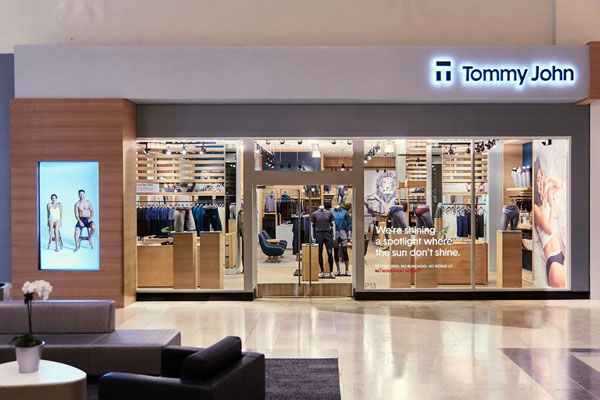 Returns
The forward-thinking brand believes in its products so much that if you're not happy with your first pair of underwear or any other product, they will issue you a full refund or will cover the extra shipping cost of exchange if you contact them within 30 days of delivery or purchase.
After that, the standard return policy allows returns of unworn products with tags and labels attached.
Shipping
US standard delivery takes between 5 and 8 days. The fee is $6.95 or free on orders over $75.
The international delivery time varies and international deliveries might be subject to customs fees on top of the standard delivery rate of $24.95. However, the brand offers free delivery on orders over $150.
Contact Tommy John Underwear
For any other questions that were not answered in this review, feel free to get in touch with Tommy John from Monday to Friday between 9 am and 9 pm EST and on Saturday and Sunday between 10:30 am and 6 pm EST. You can:
Call at 1-800-708-3490
Text at 1-855-976-4933
Live chat on the website
Send a message through the website's contact form
Message on social media – Facebook, Twitter, Instagram, Pinterest, and YouTube
Tommy John Underwear Review: Editors' Verdict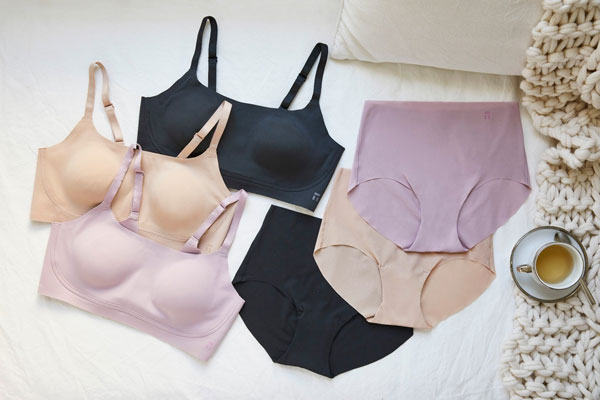 So is Tommy John worth it? Yes, we believe so. Tommy John really seems to care about their customers and their comfort. Not only because they make this exceptionally comfortable underwear but they also run a blog on their website where they post advice on underwear care, fit, as well as tips for self-care and boosting confidence. However, after writing our Tommy John underwear review we believe they still have some work to do. Especially, when it comes to the durability of their underwear.
Want to explore more underwear brands? Check out our reviews for MeUndies, Modibodi Underwear, Hanky Panky, and Shinesty.
Frequently Asked Questions
What is Tommy John second skin?
Second Skin is a material developed by Tommy John, constructed from an exclusive, non-pilling micro modal fabric that's sourced from Beechwood trees. It feels soft and silky.
How to care for Tommy John underwear?
Tommy John has a whole blog post on how to care and wash your underwear which you can see here!
Are Tommy John undershirts "moisture wicking"?
No, moisture-wicking fabrics do not absorb water. The undershirts are made out of Micro Modal blend, therefore they will not wick moisture away from your body.
I'm not in that good of shape. Is this undershirt only for fit people?
The undershirts are made for all shapes and sizes. These are not t-shirts and they shouldn't be worn by themselves. Tommy John undershirts will hug your body and stay tucked in.