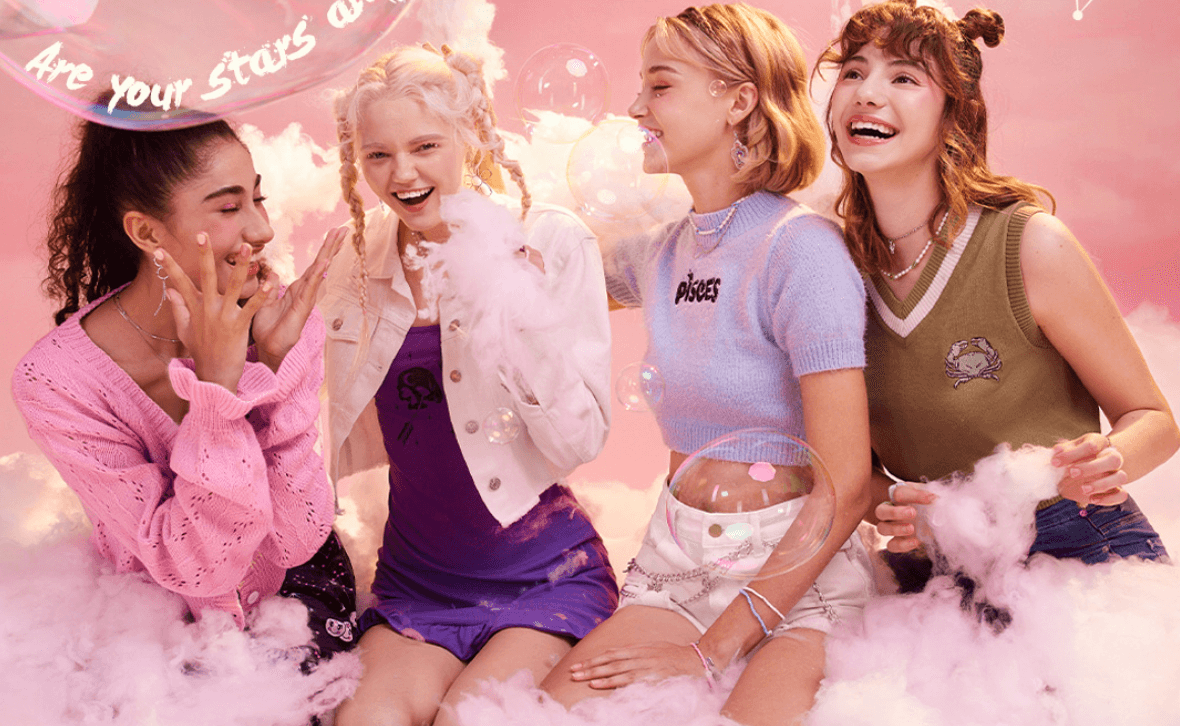 Super-cheap, fun, fast fashion with a commitment to sustainable practices and high-quality working conditions… Where can we sign up?! But despite desirable claims, is Romwe everything it's cracked up to be? As the old adage goes, "you get what you pay for." But what are you really paying for when it comes to Romwe fashion and homeware? In this Romwe review, we're going to do a deep dive into the brand that's making waves in fast fashion. Looking at everything from customer service to the best-selling products and sizing charts (sizing up seems to be regular advice for this brand). All to make sure you're able to make an informed decision when it comes to your next shopping spree. Let's get started.
About Romwe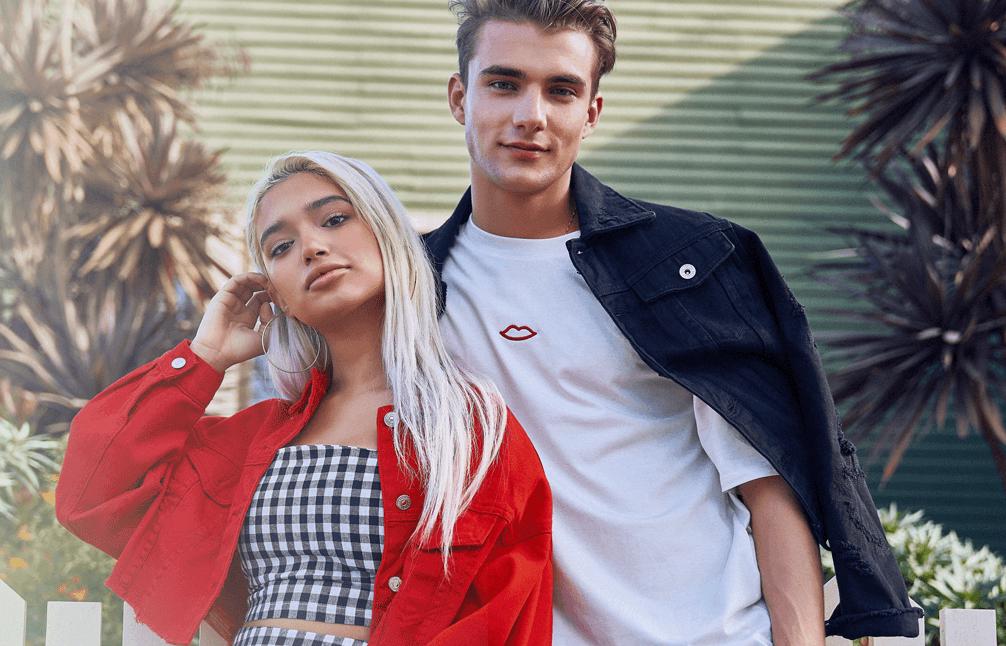 Romwe first launched in 2010. By 2011, it was established as an international brand, and now has offices and warehouses in California, New Jersey, India, China, Dubai, and Belgium to ensure premium shipping, no matter where in the world you're located.
The company was acquired by Shein in 2014, making both companies a "fully integrated retailer." Some Romwe reviews have mentioned items arriving in Shein packaging, so this explains that phenomenon!
Today, Romwe is a well-known and established fashion and lifestyle brand, with an impressive social media following across the board, such as Instagram. In fact, you may well have spotted Romwe ads when browsing. The brand is very popular on TikTok and is featured in Hypebea and Fashinza.
The slogan – "Be Fun, Be Unique, Be Romwe" – does a good job of summing up the brand. Marking itself as a "one-stop-shop for all things cool," Romwe offers a wide variety of clothing, accessories, gadgets, and home décor in one convenient (and affordable location).
With #ROMWEfun, you can even find branded partnerships, with much-loved characters including Spongebob, Peanut, Garfield, and the Rugrats featured on Romwe clothes for men and women.
Romwe Overview
In addition to a wide range of stylish clothing and more, Romwe is also committed to being a do-good company. The brand makes several promises regarding its dedication to "the ethical and humane production of every one of our pieces."
It even claims to immediately terminate any manufacturers, suppliers, or partners who breach their high expectations, which is incredibly reassuring to read!
When many fast-fashion retailers come at a cost, it's lovely to uncover a company that puts employee and environmental welfare first, without sky-high prices to the end customer.
Pros
A huge catalog of products for everyone.
Affordable items are made even better with numerous sales and promotions.
Fair labor practices and a commitment to social responsibility.
Free shipping when you spend $19
Payment plans are available.
Good range of plus-size clothing.
Extra discounts when you sign up for the mailing list.
Items are available on Amazon.
Cons
Romwe clothes can be inconsistent – some items will be very high-quality and others will fall apart quickly.
Romwe customer service can be tricky to get in touch with.
Romwe reviews often mention difficulty with the returns process and receiving refunds.
Shipping can be inconsistent and often takes weeks for an order to arrive.
Romwe Clothes Review
Now you know a bit about the brand, it's time to take a look at what really matters… The products! After all, it doesn't matter how attractive a website is or the promises a fashion company makes if the clothes are a disaster.
Below, we're going to look at some of the best-selling Romwe clothes. We'll also check out Romwe reviews (both on the website and independent review sites) to see whether the stylish and affordable items are everything they appear to be.
Romwe Dresses Review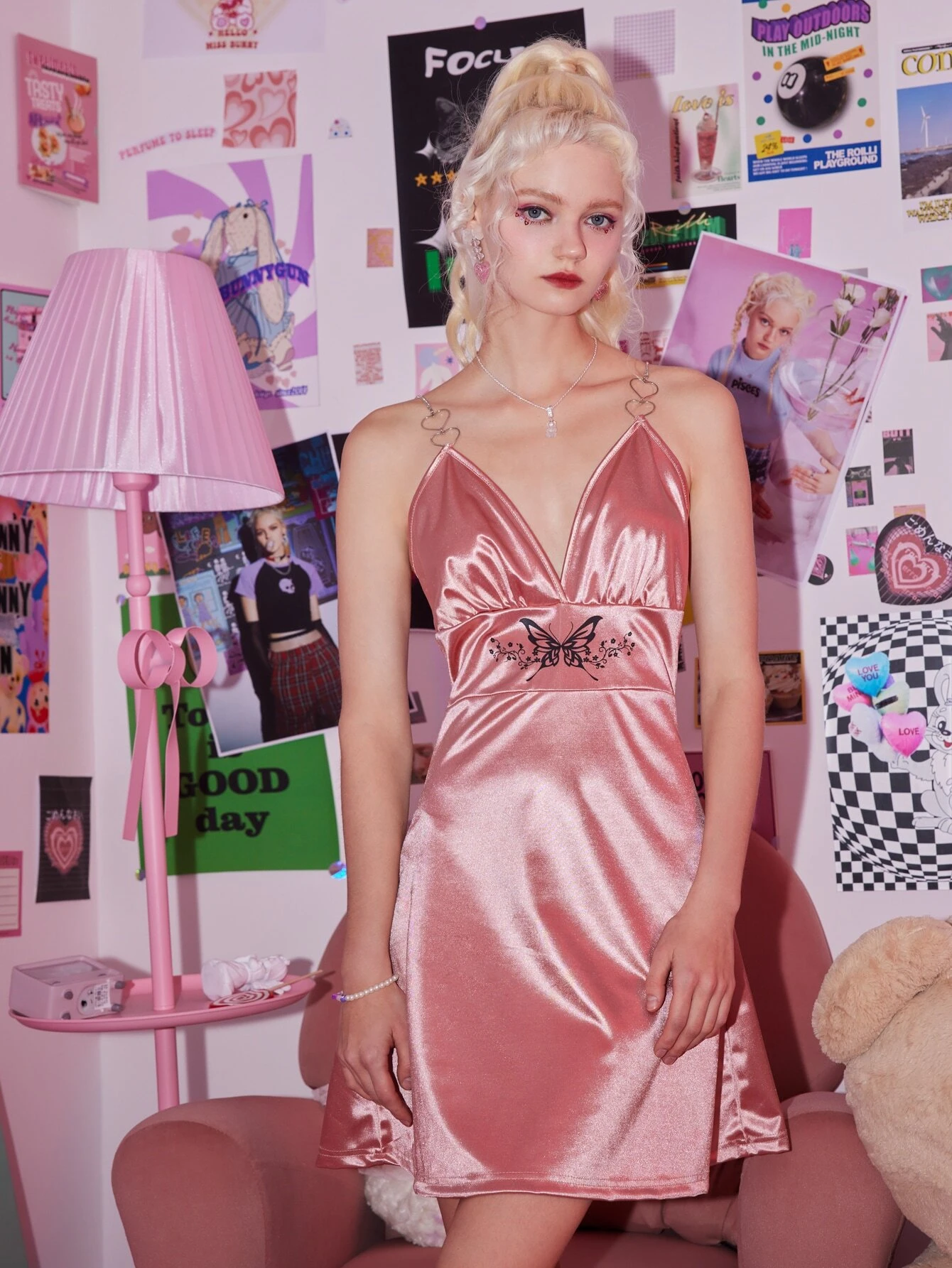 At the time of writing, there are over 2,000 different Romwe dresses that shoppers can enjoy. To help you narrow down the selection process, you can filter these in a plethora of ways, including:
Size
Color
Material
Details
Pattern type
Type
Neckline
Sleeve Length
Length
Sleeve Type
Price Range
With so many options, it should be easy for you to find the perfect Romwe dress for any occasion. If you don't have anything in particular in mind, check out the "New Best-Sellers" category to see what's popular and get some inspiration. It's always a good place to start.
Romwe Swimsuits Review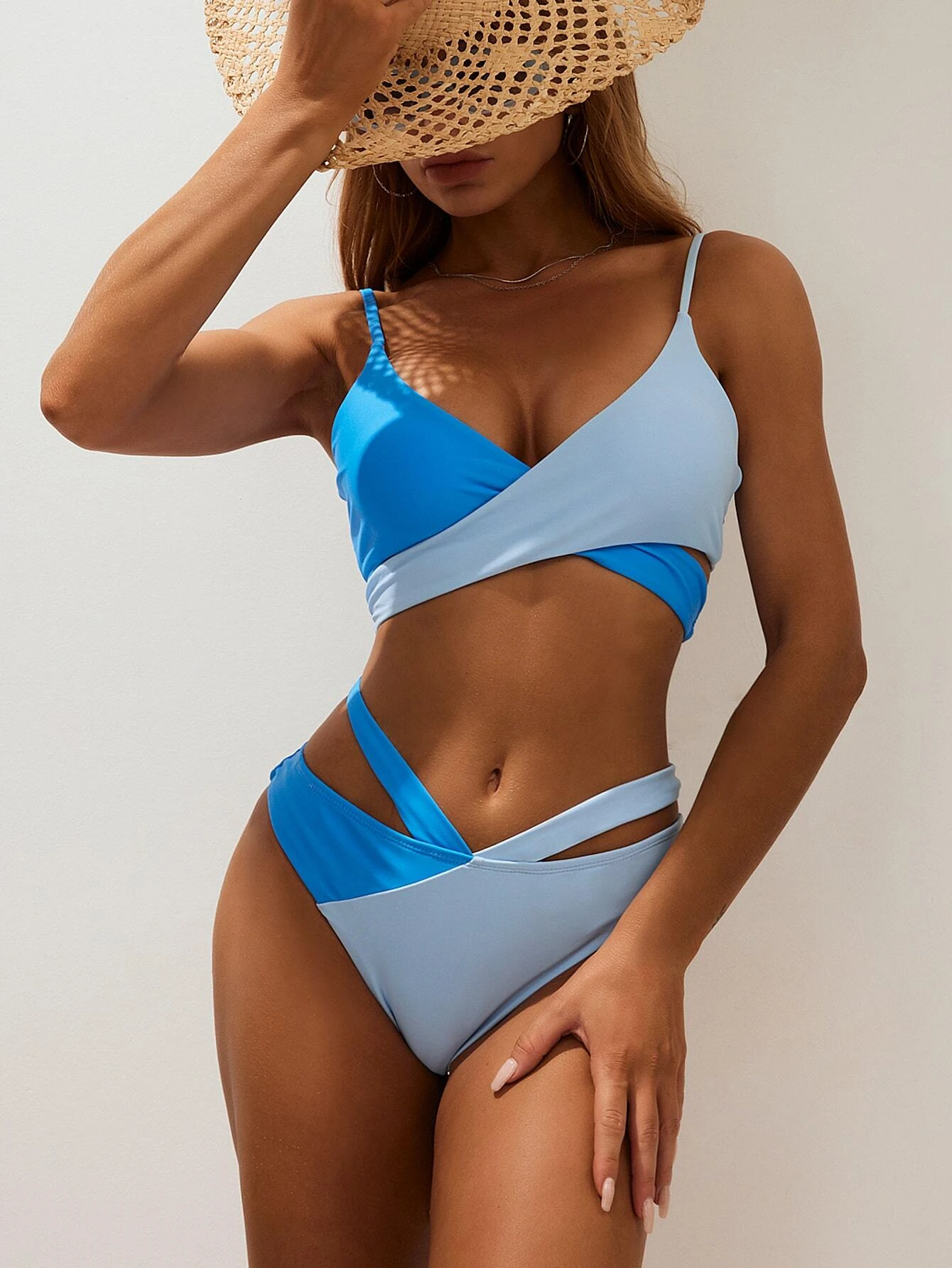 If you're looking for the perfect one or two-piece to lounge around the beach or pool in, Romwe bathing suits have something to suit every style and (surprisingly) body shape.
Like Romwe dresses, you can filter bathing suits in numerous ways, and we love the idea of being able to select the bra type and padding at the search stage, rather than wasting time looking for swimwear that will support the gals! Yes, the struggle is real!
Looking at the best sellers in this category, it's clear that Romwe understands one size/style definitely does not suit everyone, and there are plenty of different shapes and styles here, so you're sure to find something that suits you. Amen to that!
That said, when checking out Romwe reviews, we did notice a drawback in the swimwear collection… And that's why many of the pieces do not seem particularly durable.
While you're sure to find an Instagram-worthy bathing suit, you're probably not going to find any professional swimwear here! So this is more about poolside fashion than putting the lengths in at the Olympic-sized pool.
It's also worth noting that Romwe bathing suits can't be returned. So, it can be a gamble. But with prices ranging from just $2 to $22, these super affordable swimsuits, bikinis, tankinis, and more may well be worth taking a chance on!
Romwe Jeans Review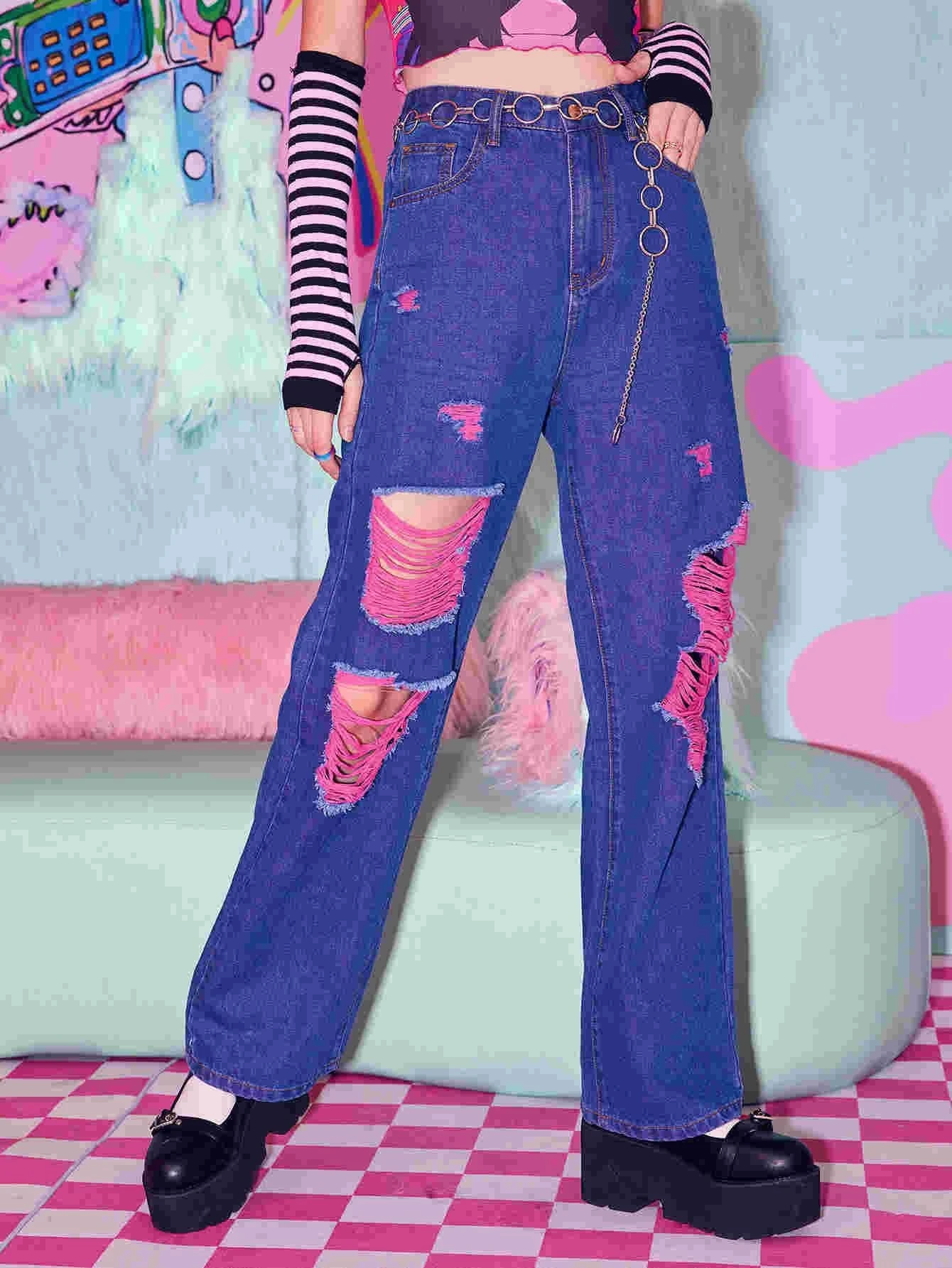 Any woman who has shopped for jeans online knows what a disaster it can be, and how difficult it is to find a flattering fit. Romwe jeans (like all Romwe clothing) provide plenty of options to help you find your perfect jean, with top categories including:
New Arrivals
Denim Shorts
High Waist
Straight Leg
Ripped
Skinny
Mom Jeans
Carrot
And much more.
Like the other categories, you can easily filter the Romwe jeans collection to help you find the right look. And we were particularly excited to see a "pockets" button alongside other searchable features that many other online retailers simply don't offer.
I mean, how cool is that? Who doesn't love a good pocket!
One of the most popular Romwe jeans is the "High Waist Ripped Wide Leg Jeans." Although we're partial to a skinny-fit, we instantly fell in love with these! And the reviews seem to tell an overwhelmingly positive story, with an average rating of 4.35 stars.
Unusually for Romwe reviews, many customers claimed these jeans were a little on the large size, which goes to show how important it is to check the reviews before making a purchase (it's usually advisable to size up with Romwe fashion).
Romwe Hoodies Review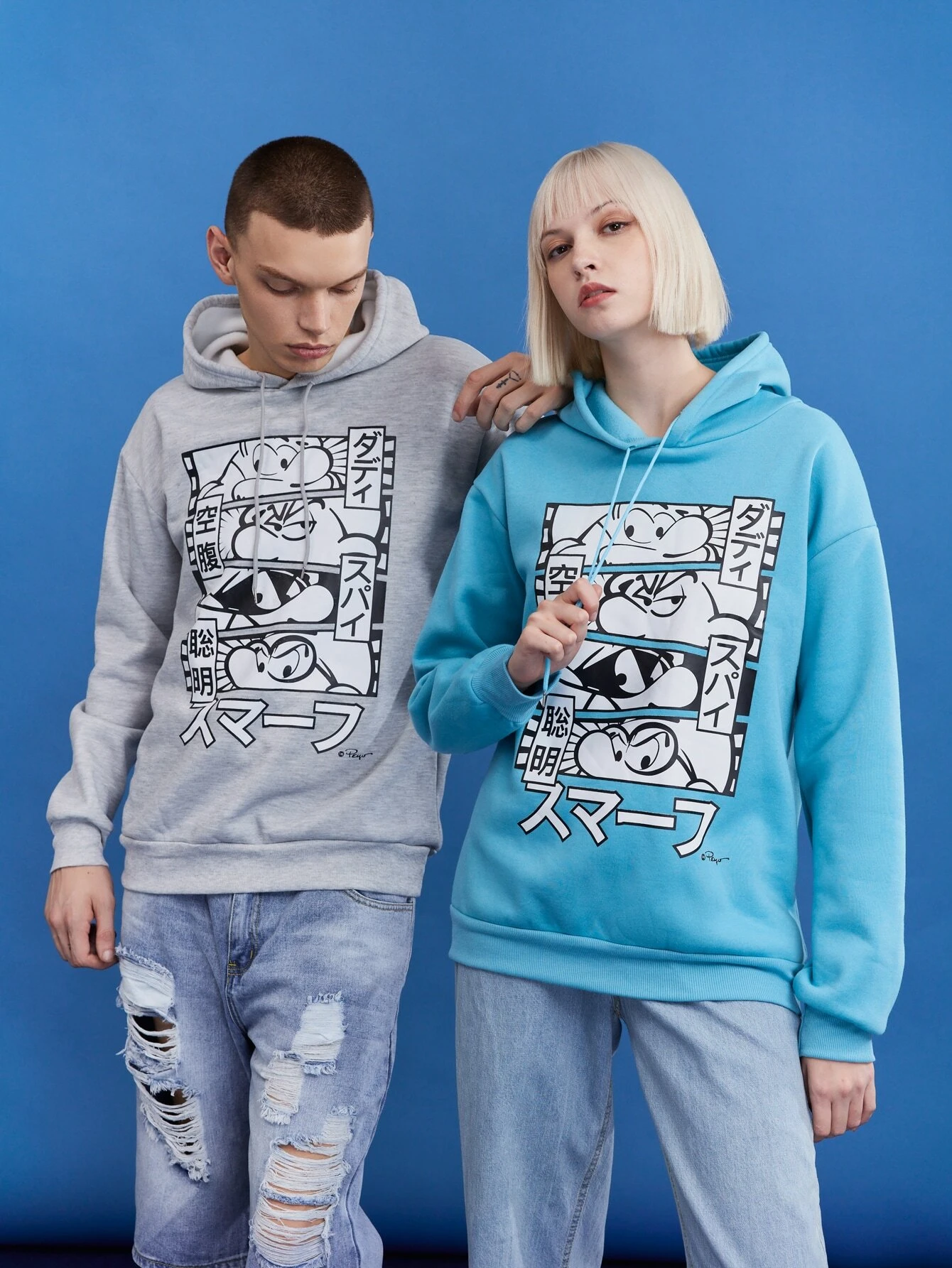 Romwe hoodies are the company's chance to really wow when it comes to menswear. Around 80% of Romwe fashion is marketed for women.
But that doesn't mean Romwe men are getting a bad deal, as these categories are also well designed with plenty of filters to help anyone find their perfect look. Plus, who doesn't love to pinch their other halves sweats?
From funky skeleton designs to Chicago basketball and even some flower patterns, Romwe hoodies have a look for everyone.
Prices range from $5 to $40 (although we did spot one Romwe hoodie at $78, a pretty big jump!) and seem to have relatively positive reviews at all price points.
As with many Romwe reviews, we noticed a few that recommended shoppers go for a size larger when purchasing Romwe hoodies as the sizes do tend to run small. But if you check the reviews and size charts before buying, this shouldn't be too much of an issue.
Romwe Shorts Review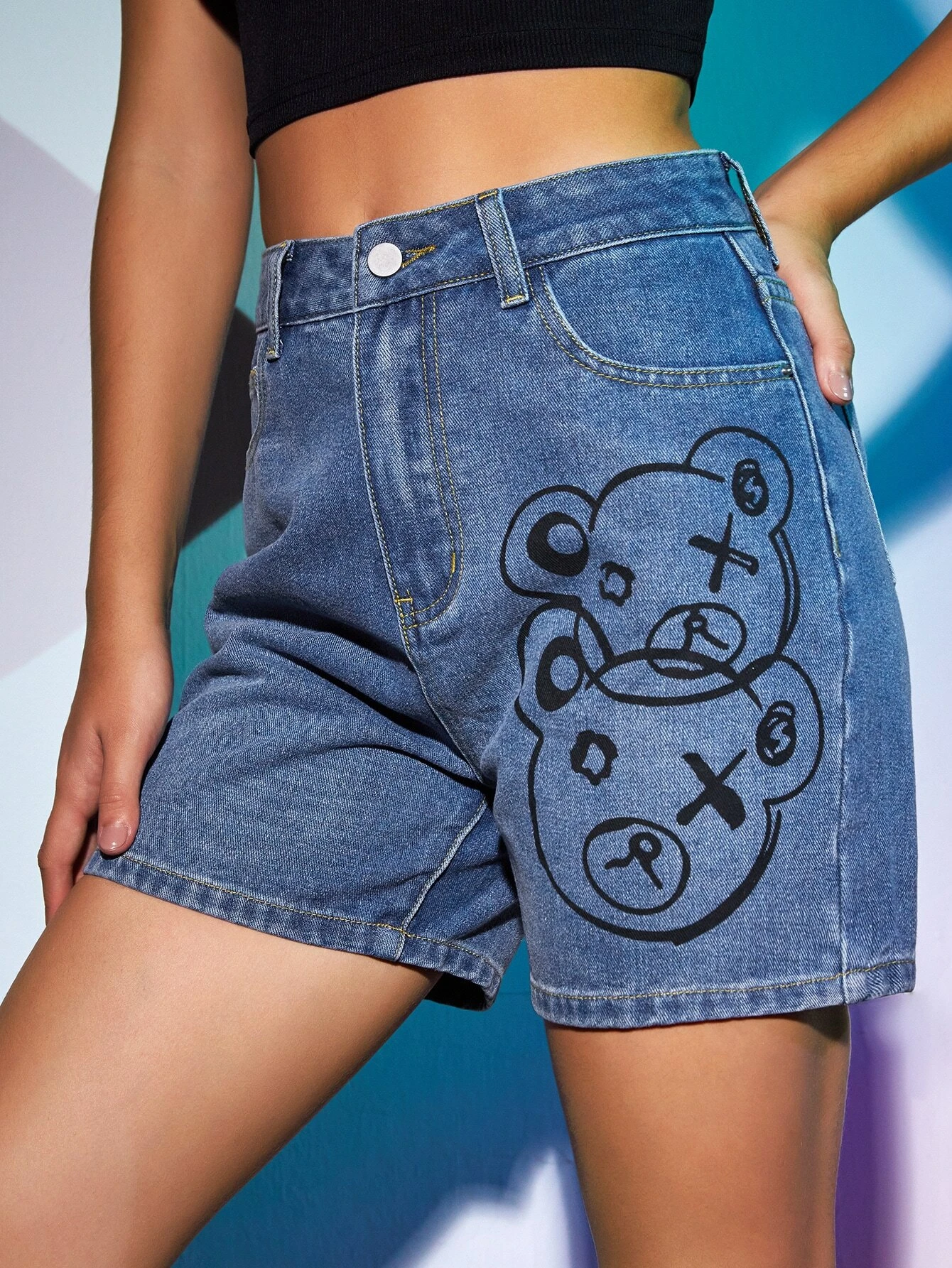 Like the rest of the Romwe men's section, Romwe shorts really do seem to offer something for everyone! In fact, we were really impressed with the variety of styles and patterns within the first four search results in this category.
Often, men's shorts are a pretty boring thing to shop for. Sure, swimming trunks provide more options, but shorts tend to be simple, uninspired, and most suitable for the gym.
But Romwe shorts offer something more than the standard grey, black, or beige options with some fantastic patterned prints and colors that will allow you to stand out and express your style without looking tacky.
Like the rest of the categories, there are plenty of filter options, including color, material, style, and even pattern type.
We really liked the ability to check the materials of the Romwe shorts, and there seem to be plenty of reviews sharing their opinions and images of the products in the real world!
Romwe Men's Shirts Review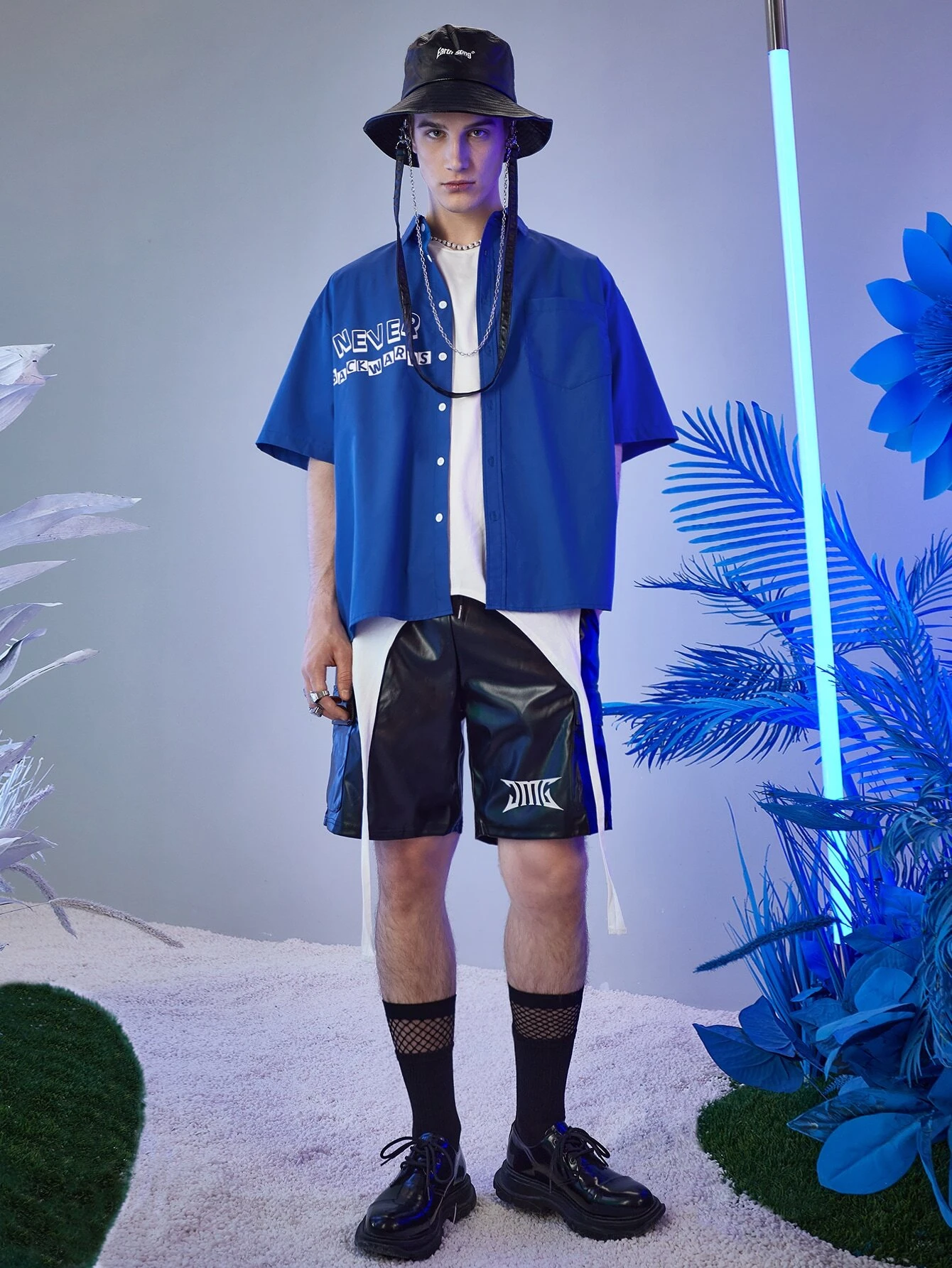 Again, you're going to find plenty of different styles in the Romwe Men's shirts section. Seriously, we couldn't think of a style or fashion that's not represented here! And you're sure to find a shirt for any occasion.
It seems Romwe have got a bit better when it comes to sizing men's shirts, as many of the reviews we looked at stated a "just right" fit, with a relatively balanced minority stating the items were too big or too small (in fact, one shirt we looked at had exactly 2% either side).
The reviews are also consistently high in this category. Even Romwe's men's shirts on Amazon seem to boast solid 4-or-5 stars.
Romwe Reviews form Customers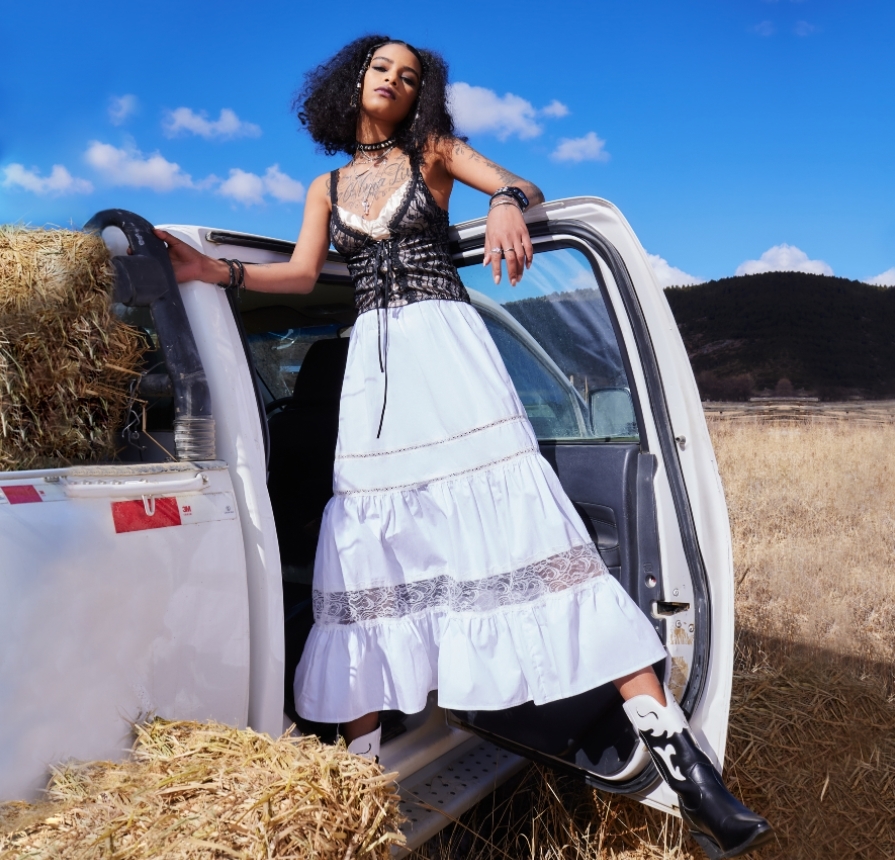 Customer reviews are a bit of a mixed bag, especially on TrustPilot, and seem to be mostly focused, the negative ones at least, around delivery as opposed to quality.
There are instances reported of goods being sent to the wrong city, then, as highlighted above, customers having issues when trying to contact customer services. From what we can tell, the products are great, sizing is a good match, but the customer services could do with some improvement!
On Sitejabber, Romwe also has a score 3/5 indicating that most customers are generally satisfied with the service.
Sign Up for Romwe
If the awesomely cheap prices of Romwe products aren't enough for you, you can also get a further 10% off your first order by signing up to Romwe. Once you've got an account, you can also track your orders.
Plus, it's far easier to contact Romwe customer service through a Romwe account.
If that's not enough, subscribers will also be the first to hear about any Romwe offers, promotions, or sales.
You can also take your Romwe subscription to the next level by becoming a Romwe VIP. This rewards club is a great way to gain rewards on your purchases, plus enjoy member-exclusive promotions and more.
As you earn more rewards points, your VIP membership will upgrade, giving you more access to better offers.
Finally, if you have a social media following, you might be interested in signing up for the Romwe affiliate program. Sadly, you won't get any free products, but you will make a 10% commission on all sales, plus a variety of other perks! It all builds up after all.
Where to Buy Romwe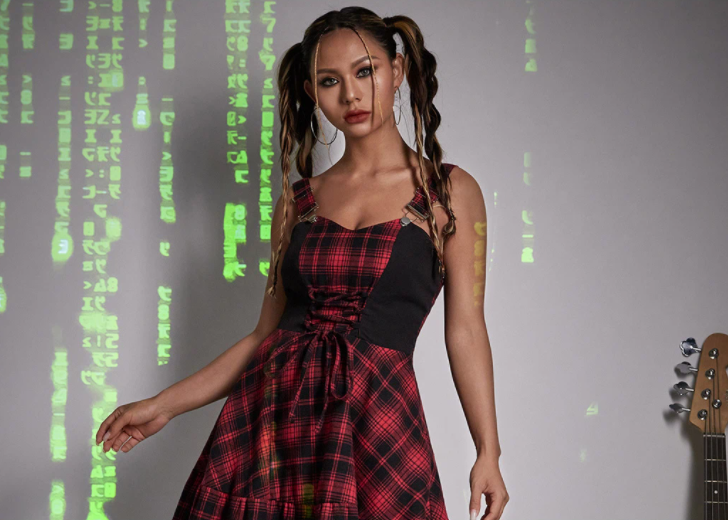 Romwe clothes and other products can be purchased directly via the website. Sign up to the mailing list to be the first to hear about special offers and discounts!
You can also buy Romwe clothes at Amazon. If the shipping policy concerns you, this is an awesome way to get your Romwe shopping faster!
Romwe Shipping and Return Policy
Shipping
Romwe offers various shipping options depending on where you're located. For US orders, you can pick from one of the following options:
Economic shipping: $3.99 or free for orders over $19
Standard shipping: $4.99 or free for orders over $39
Express shipping: $19.99 or free for orders over $159
Shipping times vary considerably, but you should receive an estimated arrival date during checkout. If you have a Romwe account, you'll be able to track your parcel as it travels to you.
Please note, orders tend to have a 4-6 day processing period. This period is not reflected in the shipping time and can cause delays.
Romwe Returns
Many negative Romwe reviews mention problems with returns, so it's worthwhile taking a bit of time to ensure you understand the returns policy before shopping with the brand.
If you're a US customer, you can obtain one return label free of charge. After the first label, however, returns will cost $7.99 (deducted from your refund). You can return multiple items with a single return label, so it's worth bulking these things together to save costs!
Romwe offers a 60-day returns window. However, it's vital to note that this countdown starts from the order date, not the date you receive your items!
There are quite a few items you cannot return with Romwe. These include lingerie, swimwear, and bodysuits, alongside accessories and beauty products. It's a good idea to be clear on what can/cannot be returned before shopping.
Romwe Promotions and Discounts
If you're looking for bargains, you're likely to do very well with Romwe!
The brand almost always has some form of sale on, and these seem to be "true" sales (i.e., the prices are genuinely cheaper during the sales vs any other time). If you're subscribed to the Romwe mailing list, you'll be the first to hear about upcoming sales and promotions.
It's also worth keeping an eye on the company's social media accounts for extra special offers.
In addition to sales and discount codes, Romwe also runs Flash Sales with products heavily discounted for 24 hours (or another time period). This can be a great place to shop if you're not looking for anything in particular and want to grab the very best deals!
If that's not enough, the Romwe Clearance Sale constantly has excellent products available at rock-bottom prices. Because the brand doesn't continue to manufacture items that aren't popular, you can snag some great deals here.
Romwe Customer Service
You can contact the Romwe customer service team via live chat between 09:00-03:00 (+1D) PST time. The website also hosts a considerable FAQ section to help with the most common queries.
This is not a particularly impressive customer service offering, and almost all the negative Romwe reviews we read from around the web cited customer support as the main drawback to this company.
One of the most frustrating things we found about the Romwe support (or lack of it) is that you need to be logged into a Romwe account in order to access it.
That means if you're not an existing customer, there's no support team available to help you find the right items or answer any questions you might have about shopping with them.
Romwe Reviews: Editors' Verdict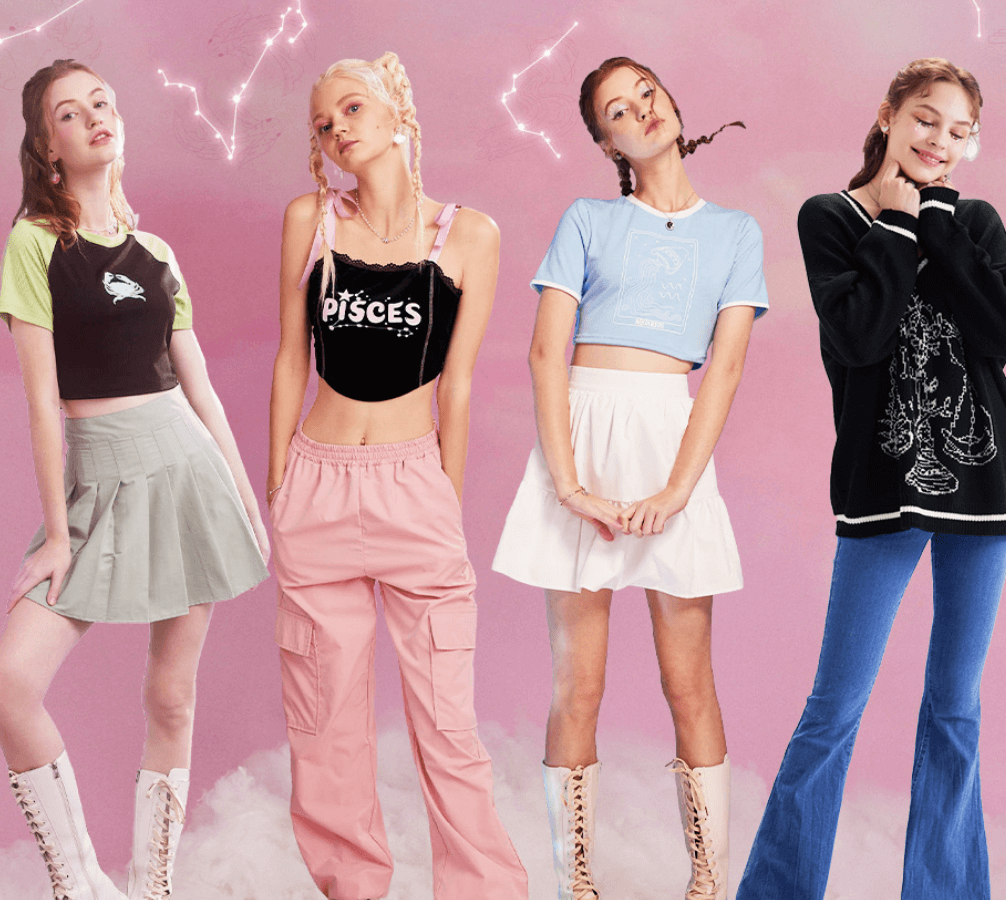 Personally, I've used the Wish shopping app sporadically for several years, and have recently been considering Shein (before I heard of Romwe). And from what I can tell, my experiences of this style of super-cheap, fast fashion seems to be true of Romwe as well:
While it is possible to pick up some really high-quality and flattering pieces, every purchase also runs the risk of falling apart or simply looking awful. Shipping is touch-and-go, and it's certainly not worth buying anything if you need it for a particular date.
However, if you enjoy the excitement of not remembering what you've ordered, the experience can be a bit like buying gifts for yourself… Quite fun once you get your head around it!
Although the shipping is slow, returns are questionable, and you've got a 50/50 chance of finding something you love vs something you hate, for the price, I've found it's often worth taking a gamble!
A Few More Thoughts About This Romwe Review
As long as you're sure to read the customer reviews (I always look out for items that have customer images, so I can get an idea of how the pieces look in the real world).
HOWEVER, once I found out that Romwe fashion is available on Amazon Prime, my desire to take a gamble on Romwe increased dramatically.
Next-day shipping, a customer service team I trust, and a far simpler returns policy really mitigate the risk of shopping with the brand. And make it far more likely that you'll love your shopping instead of being stuck with regrets.
In conclusion, I really like the look of Romwe. The clothes and homeware are often gorgeous, and there seems to be something to suit any style.
It's worth being wary of sizes – make sure you use the size charts – and check customer reviews carefully before ordering! Plus, I love the commitment to sustainable practices, charitable donations, and the insistence on paying a living wage.
These give Romwe the edge over other, similar brands in my opinion, and I'm always happy to support brands that combine quality service with the high-quality employee and environmental care.
Still looking for your own fashion to express your personality? Check out our high-fashion brand reviews such as Pretty Little Thing, La Ligne, Staud Clothing, and With Jéan.
Romwe FAQ
Where is Romwe located?
Romwe is headquartered in Shenzhen, China. However, it has warehouses and offices in California, New Jersey, India, China, Dubai, and Belgium.
How long does Romwe take to ship?
Standard shipping with Romwe usually takes 10-28 business days. This does not include the 4-6 days of processing before the items ship.
Is the fur on Romwe clothes real?
Romwe puts a lot of emphasis on its dedication to social responsibility, so we would expect it to use 100% faux fur on all products.
However, we did find some concerning reports from 2020 suggesting that Romwe was found to be using real fur in some products, despite claiming it to be fake.
How do I choose my size?
You'll find detailed sizing charts alongside every item on the Romwe website to help you find the right size for your body. It's also a good idea to check Romwe reviews to see what real customers think of the fit.
As a general rule, we noticed that many Romwe clothes run a little small, so you might want to size up. This seems to be less important for the Romwe men's sections.
Will Romwe restock sold-out items?
Yes! Popular and sold-out items often make a comeback at Romwe. If you spot something you like that's out of stock, you can click the "notify me" button on the product page (mobile app only) to receive a notification when that item comes back.