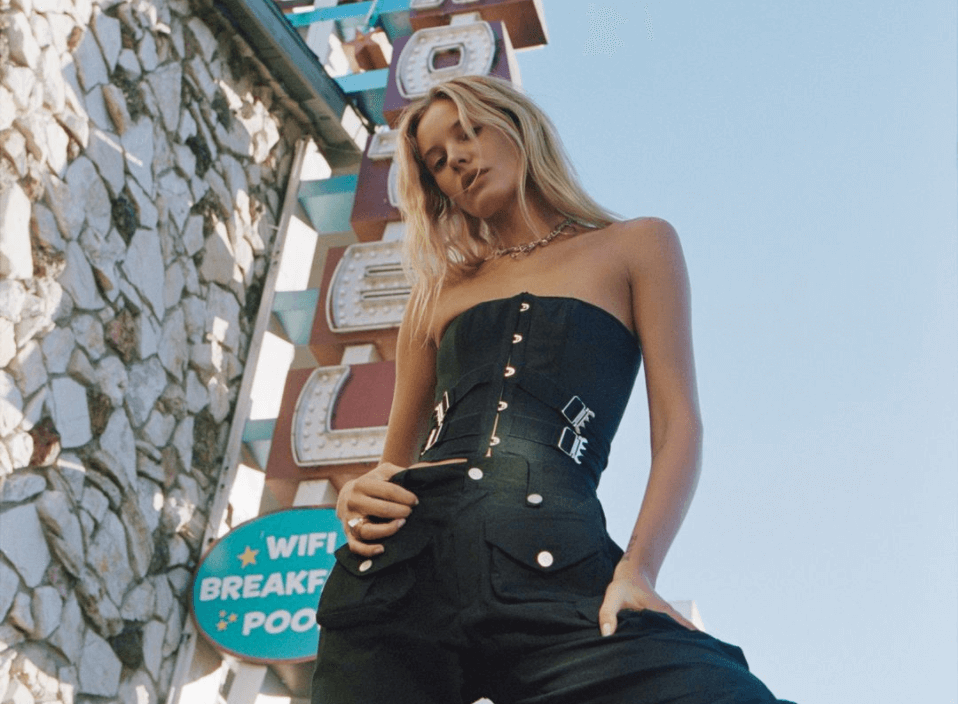 Think of them as your bread and butter – the basics that work with everything else in your wardrobe and never go out of style. With Jean is an It Girl Aussie label that is all about creating simple but effective pieces that you can wear from day to night with just about any combination in your closet. The clothing brand embodies the spirit of a free-spirited girl who loves to travel and isn't afraid to try new things—and make them her own. This With Jean review will give you the inside scoop on this fashionable line while also letting you know the company's inner workings to help you make an informed decision if it's right for you.
About With Jean
Evangeline Titilas and Sami Looking-Tanner founded With Jean in 2017 as an Australian label. In July 2017, With Jean launched its first nine styles featuring vintage-inspired silhouettes. Within days, they sold out of their first dress and had a thousand-person waiting list.
According to the founders, their initial inspiration for With Jean was to design tops that women could pair with denim. They had to make their tops because the ones they found did not have prints, long sleeves, details, or high-quality colors.
The two partners have figured out their target market. Their goal of dressing women their age, who turn to indie brands over mass-produced brands, has proved successful even though they have only been around for a few years.
With Jean has achieved a virality that most brands can only dream of, with a cult following that includes the most influential Instagram girls. Some of fashion's heaviest hitters who have spotted it include the likes of Bella Hadid, Emily Ratajkowski, and Elsa Hosk.
Dozens of fast fashion brands and Amazon sellers copied several of its best-selling styles. Ruched dresses and button-up cardigans are signature styles that have become 20-something staples due to their romantic and flirty designs.
More about the brand
According to their website, their fashion products are "consciously" produced by Chinese artisans, and they ship every order in biodegradable plastic.
The company employs skilled Indonesian artisans who ethically use hand dyeing and printing techniques to make each garment.
Before launching their brand, the owners considered themselves conscious consumers, so their approach was natural. Evangeline, one-half of the duo, lives in Bali, oversees production, to ensure ethics in the production process.
In addition to selling dresses and denim jeans, With Jean also sells accessories, such as bags.
The Australian label features soft, vintage-inspired silhouettes that make you feel instantly chic, no matter what the occasion calls for. You can dress With Jean pieces up or down with ease, making it the perfect brand to reach for when you don't have time to go shopping. Continue reading our With Jean review to find out more!
Pros
Ethically-sourced fashion products
Offers a variety of fashion products from accessories to dresses to tees and bottoms
Offers multiple payment options, including gift card
They take 3-5 days to process returns
When you sign up, you will receive 15 percent off your first order
Accepts returns
Cons
No exchange or cancellation once you place an order
U.S customers have to pay a flat rate of $40 for returns
They don't ship in some countries
ou may experience slight delays during promotional events and sales
With Jean Clothing Review
What do you get when you take the convenience of online shopping and apply it to basics like pants, shirts, and tees? You guessed it: With Jean Clothing brand, the newest retail apparel and fashion site that offers high-quality yet budget-friendly apparel that's perfect for everyday wear.
If you're looking to pick up some great basics without leaving your home, we have picked some of the best-selling clothing that this company offers.
With Jean Dress
Is your favorite style for the weekend floral dresses and bustier tops? This company has a wide range of dresses for every occasion. With Jean dress collection consist of casual but sultry pieces that have become a wardrobe favorite due to their timeless quality.
With Jean Andy Dress is the brand's top-selling dress because it fits every type of body. That's why it's Instagram famous. Also, Andy's famous moss green dress is now available in black.
With Jean customers love this dress because the first crop top in black features a cinched style with ruching that flatters any figure.
They also have mini dresses that are the epitome of summer carefree. Their neckline is round, and they are bra-friendly. Some feature sleeves with elastic cuffs and have an elasticized waistline. That means you can easily size them up because of the elastic waist detail.
Some mini dresses have romantic details, like a shirred bodice and off-shoulder straps, as well as a short hem that makes them easy to transition from daywear to nightwear.
The Andy Dress Chocolate has a button-through front and cupped bust, elastic long sleeves. Our With jean review found that customers love this mini dress because of its color and unique style.
Other two popular dresses include the Marseille dress and Isabelle dress.
With Jean Top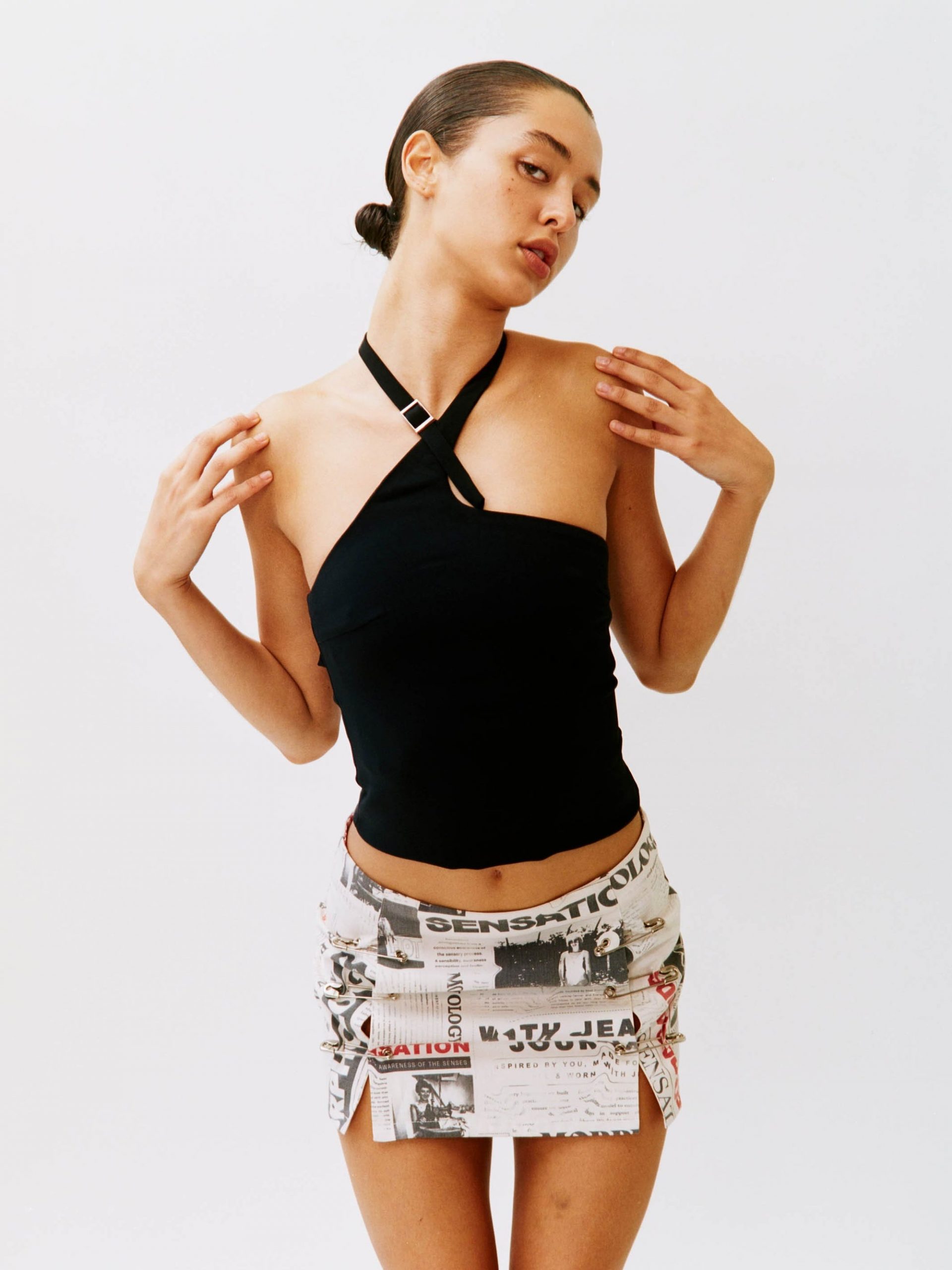 Among the reasons behind creating With Jean was finding the perfect top to go with jeans. Because of the brand's sudden popularity, we can safely say that they achieved their goal. The WithJean top collection consists of pieces that will help you make a fashion statement.
The brand's bestselling Femme top has sold out not just once but four times. Despite its relaxed fit and adorable pattern, the Femme top gives off a feminine vibe. There is no denying that this top looks great with jeans.
The With Jean clothing collection include waistcoats, corset tops, and a Fasten Top, which is a stylish boob tube style corset top that features an eye and a hook front closure with elasticated buckles. You can style it with jeans or a denim skirt for a casual yet fancy look.
With Jean Tees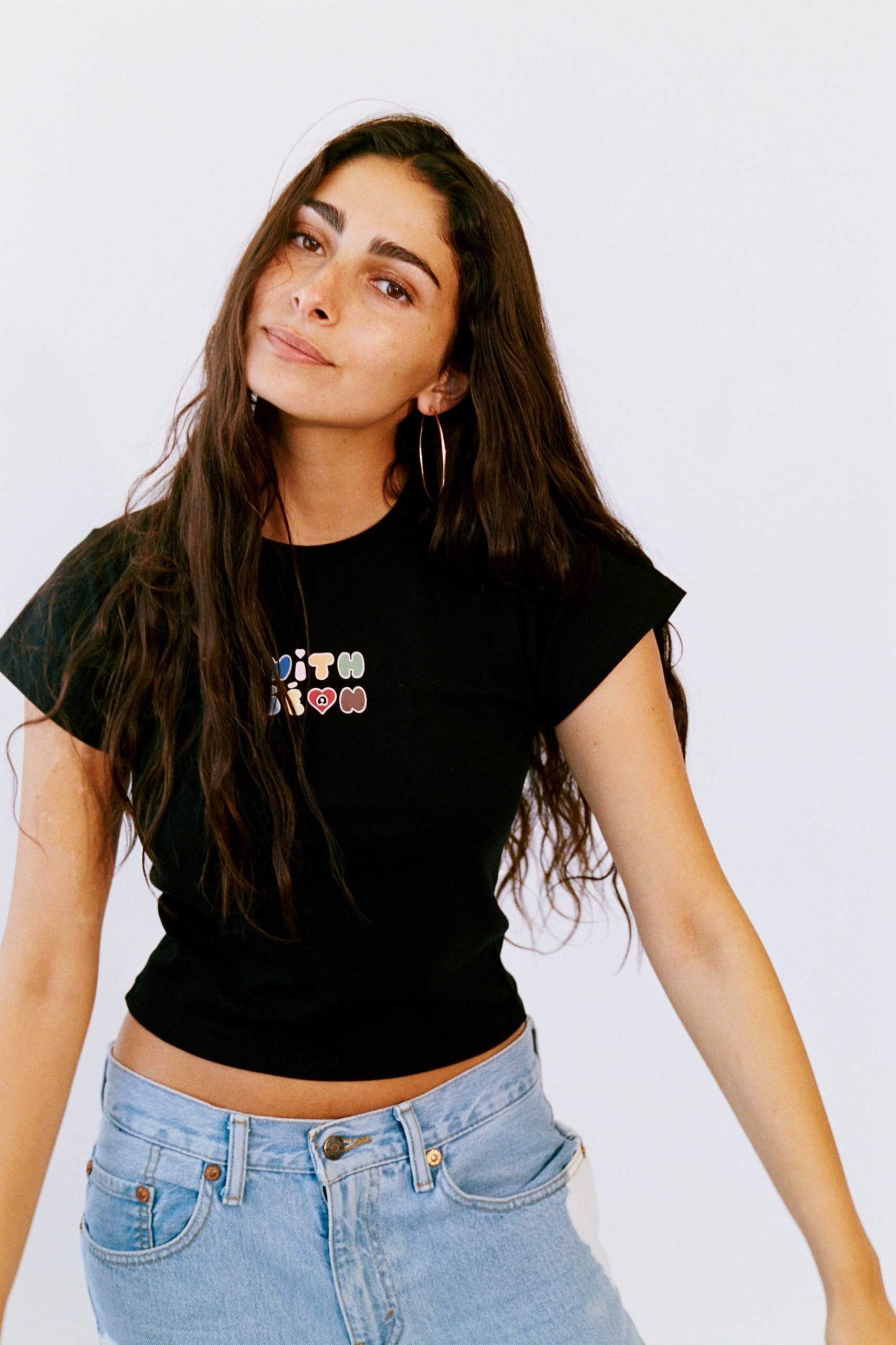 Having a good selection of casual shirts is essential for any woman's wardrobe. Casual shirts are not only comfortable but are also fun to wear. They are usually made of cotton or a cotton blend and are ideal for going out on the town or spending a day at the park.
To find the ideal t-shirt, you need to know what you want. With jean makes tees that are stylish and durable. Their collection also carries different sizes. A classic silhouette and cropped cut characterize these baby tees.
A perfect-fitting With Jeans Tees will keep you comfortable all day long. These shirts are great to pair with various bottoms, including a pair of jeans and comfortable shorts during the summer.
When you want to dress down a skirt, try adding a With Jean t-shirt. A short-sleeved shirt paired with jeans creates a classic and casual look.
It's easy to show off your style with a women's T-shirt. With Jean tees come in different sizes, styles, and colors. They come slightly cropped and have a fitted style.
With Jean Bottoms
The WithJean clothing collection carries a broad range of bottom wear options, each crafted by hand in varying sizes and featuring a variety of silhouettes. They use fabrics of the highest quality in these extremely well-crafted pieces.
With their handcrafted styles made by the artisans of China, you will experience comfort like never before. Despite being designed for everyday wear, they also offer options for the festive season and other occasions.
With various color options to choose from, their handcrafted bottom wear for women includes both solid and block printed colors.
They have cargo pants, stylish mini skirts, maxi skirts, and more. Some of their mini skirts feature front safety pins detailing with an invisible back zip for closure. For a complete look, match their bottom wear with top wear.
With Jean Swimwear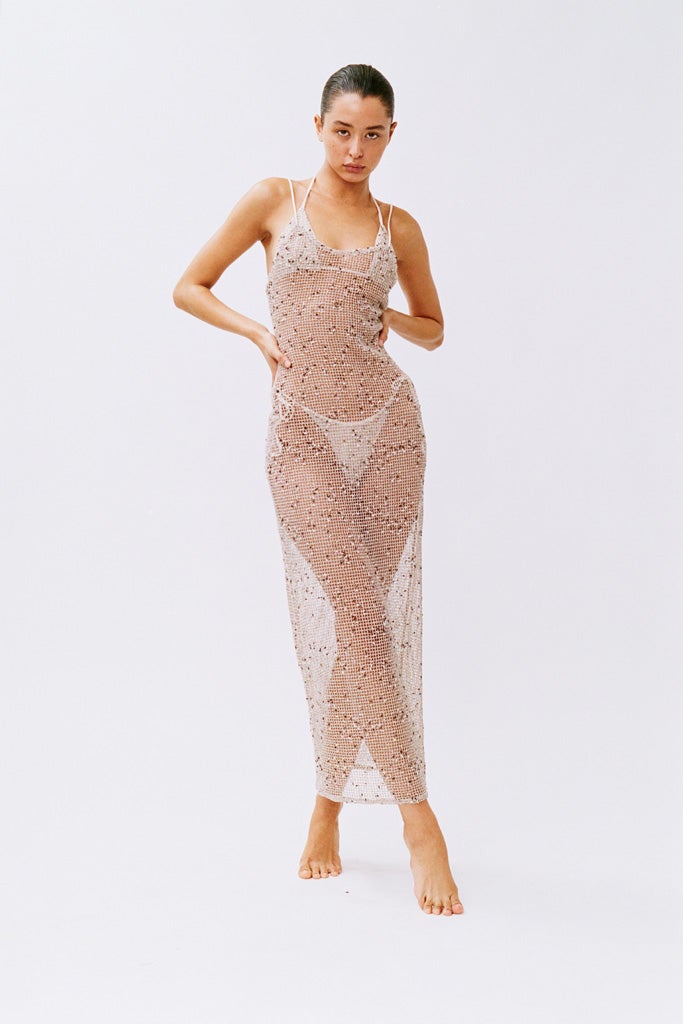 With Jean has been looking into expanding into swimwear for a very long time, as they have always been interested in having swimwear complement their apparel assortment.
Their first swimwear line known as baby drops took some time to develop due to years of researching swim silhouettes and fabrics.
The swim styles are available in XXS – XL and feature the same fabric as With Jean's best-selling Andy dress. Updated versions of the already familiar Andy dress, Alexa dress, and Lena dress are included in the swimwear.
The band later introduced a swimwear capsule dubbed Diversion. These bikinis extend the brand's signature aesthetic with their bright colors and prints.
The underwire Buttercup Bikini, triangle Betty Bikini, and Belle Bandeau Bikini set feature checks and stripes in orange, green, purple, and more. The inspiration for the collection is "Summer freedom."
With Jean Reviews from Customers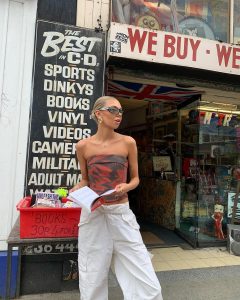 As a company specializing in women's fashion, With Jean has produced many happy customers over the years. Their online store has an overwhelmingly positive rating on popular review sites.
With Jean provides fashion-forward, comfortable clothes to help their customers feel great both at work and in their free time. Customers have praised them for both their quality and style.
Popular Alternatives to With Jean
Most of the buyers online had something positive to say about the brand. Others loved their commitment to staying on top of fashion trends and providing an amazing product for a reasonable price.
With Jeans' customers also love how stylish their clothes are without sacrificing quality or fit. Also, a high percentage of customers love this clothing company and stated that it provides top-notch customer service.
While most of the shoppers left positive reviews, there was one or two negative feedback on Trustpilot. Most customers complained that they could exchange or cancel their orders after placing them.
 Sign Up for With Jean
To enjoy speedy checkouts and great discounts, you need to sign up for With Jean. The registration process is a breeze: You'll need to enter your name, email, and password on the sign-up page.
You will then receive a confirmation email. Click on the visit shop button to buy. Once you sign up, the brand will give you a 15% off your first order.
Where to Buy With Jean
You can purchase With Jean fashion products on their site WithJean.com.
With Jean Shipping and Return Policy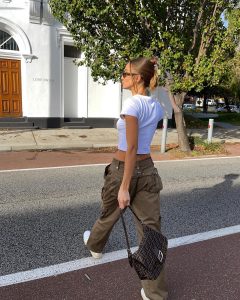 Shipping
With Jean ships internationally and aims to have all orders shipped within 1-2 business days. The estimated delivery dates do not guarantee you will receive your package within the expected time frame since they are only guides.
Additionally, you cannot hold the company responsible for any delays, lost, stolen, or damaged items sent by their couriers.
If you place your order over the weekend or on a public holiday, it will ship the next business day.
With Jean parcel delivery service doesn't require a signature, so if no one is in the house at the time of delivery and the driver believes it is safe to leave, the parcel will be automatically left at your doorstep.
They do not include taxes and duties in international orders. The customer pays the charges, or With Jean will charge them if they refuse to pay.
Because of postal restrictions, With Jean cannot ship to Algeria, Afghanistan, Sint Eustatius, Saba, Bonaire, Iran, North Korea, the Islamic Republic Of Israel, Russia, and the Democratic People's Republic Of Pakistan.
You may experience slight delays during busy periods, such as sales and promotional events.
Return Policy
If the purchase doesn't meet your expectations, you can return it for a store credit or refund within 21 days of delivery. The item(s) purchased during a sale are not eligible for a refund.
You must return items in their original condition with the original packaging and all garment tags and stickers attached.
With Jean will not accept any garment that appears to have been altered, worn, or washed. You have to take care when trying on clothes since they will not accept garments with marks, stains, makeup stains, or odors.
Their customer care will be happy to assist you further if your product is defective or damaged. If you are an international customer, you can email their Returns Team, and they will send you a return form to fill out to identify all returned items.
For customers residing in the United States, a flat fee of $40 will be charged when returning products via With Jean returns portal; this amount is non-refundable. Other customers are required to provide their labels at their own expense.
With Jean return processing takes 3-5 business days, and you will receive an email with a credit note. The company will send each credit note via email, meaning you need to make sure that your email address is correct.
The brand will credit the original payment method used for the order with the refund. You will receive refunded store credit if you have used a store credit and card combination, PayPal, After Pay, Sezzle, Klarna, or Laybuy.
With Jean Promotions & Discounts
Over the past three years, With Jean.com.au has issued 28 discount codes. You can get a With Jean coupon online and use it when checking out to save money. The clothing brand also offers a 15-percent discount to new customers who sign up for With Jean.
Contact With Jean
You may send general inquiries to [email protected] or fill out the contact form on their official website. You can also drop With Jean a line on their Facebook, Twitter, or Instagram accounts. Expect to hear back from them within 24 to 48 hours.
Editors Verdict: Is With Jean Legit?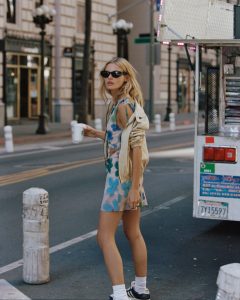 Our With Jean review concludes by saying this clothing brand is worth it. Despite the collection's vibrant prints and patterns, most of the pieces are neutral enough to blend in with older women's wardrobes.
With Jean maintains its archetypal vibe but elevates it into a fresh, new frontier that its fans are eager to explore. Besides having a sentimental connection with the 70s, this collection also incorporates an element of futurism with its cybernetic florals.
The brand offers a plethora of payment methods that are safe and fast, ensuring you enjoy a thrilling shopping experience. Their customer support team is courteous and responds quickly to emails or messages.
Still on the hunt for some stylish and classic pieces to easily combine with everything in your closet? Consider reading these fashion brand reviews of Wantable, Modes, Everlane and Rue21.
With Jean FAQ
Where is With Jean based?
With jean is an Australian female fashion brand with manufacturing facilities in Bali, China.
Who is the owner of With Jean?
This clothing company was founded by two friends from Gold Coast, Australia, Sami Looking-Tanner and Evangeline Titilas. They embraced vintage denim and wanted to create the perfect item to complement their street style.
Does With Jean run small?
No, With Jean fashion products do not run small but stay true to size.
Is With Jean ethical?
According to their website, they ethically produce all their clothes in China. They built the company upon the principles of ethical labor from the very beginning since the co-founders were conscious consumers before they started Jéan's parents.
Their designs are not mass-produced in questionable factories with uncertain supply chains and aggressive deadlines.
The company's team of talented seamstresses and designers also work in secure, comfortable, and safe environments in family-owned businesses.
The brand packages all its pieces in biodegradable plastic. Sustainability is one of their primary focuses, and they continue to work to achieve it.