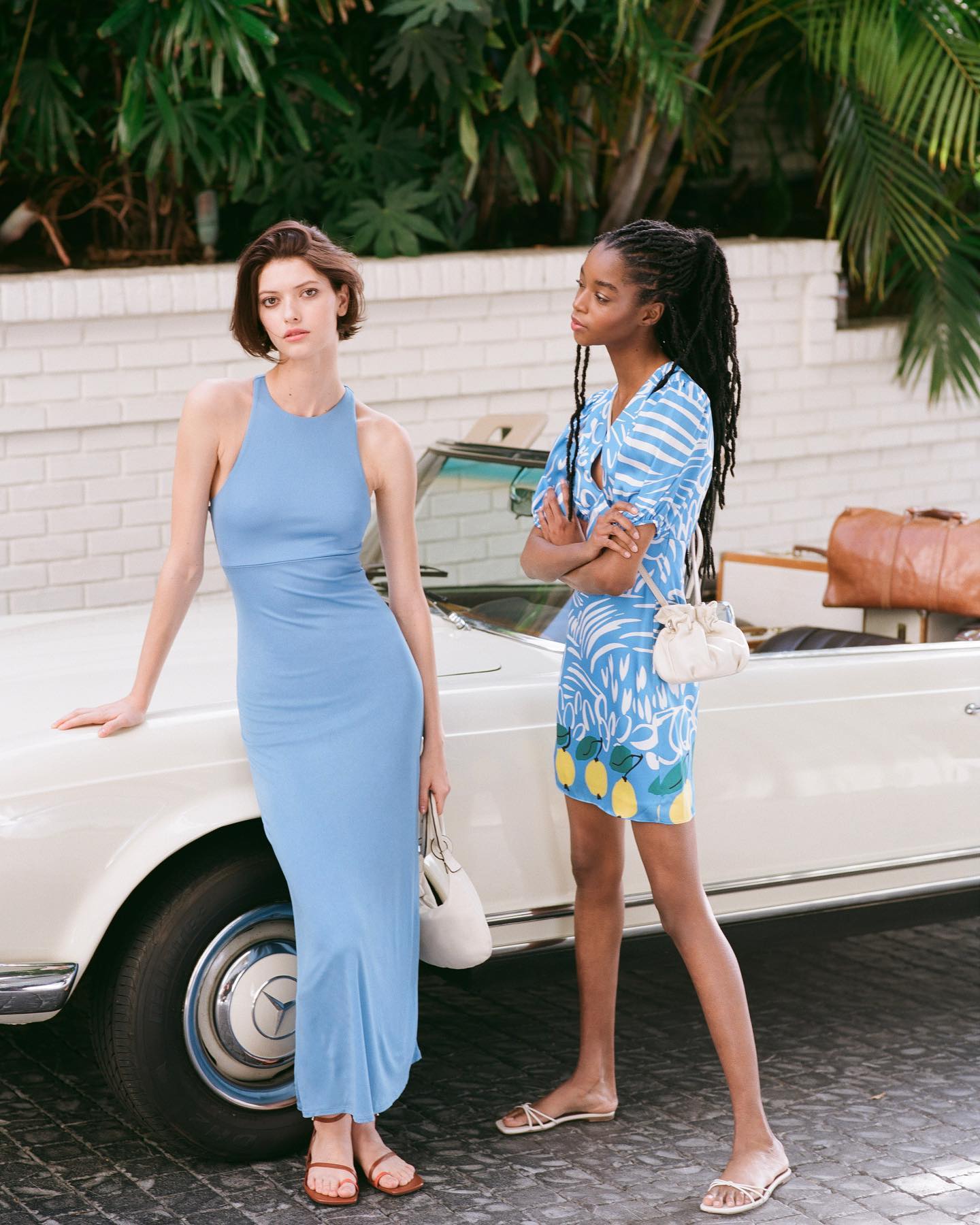 Finding a high-end aesthetic at an affordable price point is challenging for many women. Staud offers affordable and not overly trend-driven pieces with a timeless quality. The collections this clothing brand offers inspire women from different backgrounds. Our Staud review will dive deeper into the waters of this company by giving you the low-down on what customers have to say about the brand, some of their bestsellers, how to contact their support team, promotions, discounts, and much more. This will help you determine if you'll add their fashion products to your wardrobe. 
About Staud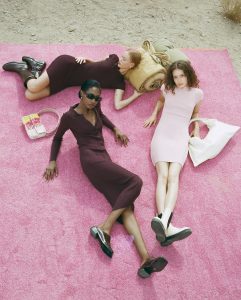 In 2015, Sarah Staudinger and George Agusto co-founded the Staud Clothing brand and did not expect it would feature on several runways. They vowed to bring their customers readily available, fashionable pieces at an affordable price. Whether it is their plush handbags, sassy and classic dresses, or stylish shoes, they have got your daily wear covered.
Take a peek inside the heart of STAUD, and you will find 'design'. This brand has certainly earned a name in the fashion apparel industry; it takes scrupulous attention to detail to another level. With a natural difference to the usual feminine aura that equals self-governing and seductive parts, Staud's designs leave room for the occasional outing to the beach or mushroom trip (or both).
With an outstanding 535k Instagram followers, Staud is undoubtedly a household staple in the clothing industry. For the avid trendsetter, you may have known Staud because the brand is regularly featured on Refinery 29, Who What Wear, and Vogue. Additionally, some of the pieces in their collection are fashioned by A-list celebrities, including Alexa Chung and Dakota. 
Staud stands out in the apparel industry for its flattering vintage-inspired aesthetic that harbors a fashionable touch of the 60s glam. Modernizing the classic outfits from the Sixties gives you Staud Clothing by today's standards. The brand is best known for its conservative silhouettes, color-blocking prints, and vintage colors. The company mainly features designs in dresses, pants, tops, shoes, and women's accessories.
Pros
Klarna is available as an alternative payment option
They offer an expansive selection of accessories, shoes, and clothing pieces to choose from
It's an established designer label within the apparel industry
They ship internationally
Customers are guaranteed of getting high-quality and trendy designs
Free shipping on orders worth at least $100
Customers can find their fashion products in several partnered stores, including Net-a-Porter and Nordstrom
Cons
They only offer a 14-day return window
Their fashion products are quite pricey but worth every penny
They don't ship to P.O. Boxes, FPOs, and APOs
No live chat function
Staud Products Review
If you consider yourself a fashion connoisseur, we compiled this review as your go-to guide on what you should look out for on this vintage-inspired women's clothing brand. That said, here are some of the best-selling pieces Staud clothing company offers.
Staud Dress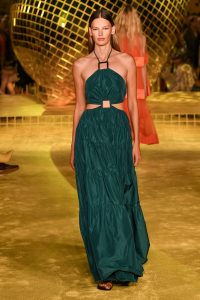 Designed to match any season of the year and occasion, the Staud dress collection consists of stylish pieces in shades of various mesmeric colors, not to mention aggressive and exuberant designs. Their collection includes mini dresses, midi dresses, maxi dresses, and gowns. Some dresses are sleeves, while others feature puff, long, or short sleeves. 
The Dome Dress is an end product of tech taffeta fabric priced at $545 and available in all sizes. Our Staud review found that this tiered maxi halter dress features tortoiseshell square trim details at the waistband and neck.
The $625 Staud Coliseum Dress is an off-the-shoulder, puff sleeve gown with side cut-outs. Available in different sizes, this dress features boning at the bodice and was designed out of an easily printed fabric. 
The Serena Dress is a mixture of asymmetrical rainbow coloring and costs $465. This one-shoulder maxi dress was made from 100% rayon. As the name suggests, the Edesia Dress Rainbow Multi features a striped rainbow ombre pattern. The 325-dollar knee-length knit dress features a fitted silhouette. It also comes with waist cut-out detail, a halter tie at back and neck. 
Staud Pants & Shorts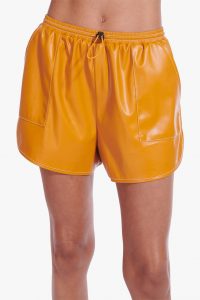 Whether you want to show your beautiful legs or are looking for stylish pants that will build your confidence, the Staud Pants & Shorts are an ensemble that reeks of freedom, style, and quality. Their shorts and pants come in different patterns, colors, designs, and materials.
The $265 Arctic Short White Rainbow is a 5-pocketed short that comes in washed perforated twills. The pockets seams also have rainbow embroidery. The 100%polyester Valley Pant White will cost you $325, and it features flare wide legs with floral embroidered tulle prints. The design is fully lined and made to sit at the natural waist. 
The 295-dollar Easton Pant Light Wash is made from 100% cotton. This light-wash denim cargo pant features five pockets, logo metal shank buttons, and a hammer loop. Staud Cropped Elliot Pant is a 295 tailored vegan leather pant available in black, whiskey, and navy colors.  
Staud Bonita Pant Basket Weave is an easy loose-leg pant that features basket-weave print. It comes with a zipper right at the back, and it makes a perfect matching set with Stuad's Joan Top.
Staud Moon Bag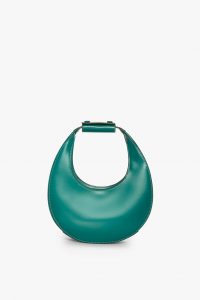 A handbag is a woman's best friend when it comes to completing that final look, passing out a silent message, or letting your inner personality shine. Staud handbags are more than just a complementary accessory: They have become part of any woman's daily wear that will not let you go unnoticed.
The Staud Moon Bag collection screams youthful vibes, fresh looks, and accentuating fashion. Their bags come in various shades of colors and sizes. Indeed, the Staud moon collection knows how to bring out a statement or crossbody look.
The Micro Moon Bag is the smallest in the Staud Moon Bag collection and comes in either Micro Moon Bag Coastal or Grapefruit. It is miniature and has magnetic and removable leather, but it does not mean that it fails to serve its intended purpose. The Mini Moon Bag ensemble costs $250 and is slightly more prominent and hosts the Mini Moon bag tan, Coastal, and grapefruit. 
The Mini Moon bag has a bright seasonal color with an adjustable leather strap and inner suede lining. This Staud bag costs $295, and it comes in shades of moon bag raspberry, tan, and raffia moon bag tan.
Staud Boots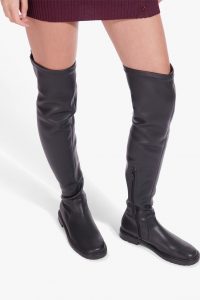 The brand also offers shoes that you can pair with their stylish apparel to complete your outfit. Staud shoes are made of high-quality materials, making them comfortable to wear. Their collection includes boots that will spoil you for choice with the various colors, types, and designs. They offer a wide array of Chelsea boots, riding boots, knee-high boots, high heel boots, slim heel boots, trekking boots, ankle boots, calf-length boots, and much more. 
Staud Claud Buckle Riding Boots are available in a black and mahogany color and cost $695. Made from croc-embossed cow leather, these Staud Boots come with a zipper and a logo-embossed speed clip at the top edge. The brand offers an installment plan of $173.75 through Afterpay. 
The 495-dollar Staud Belle Boot Ensemble is available in black, tan, and dew vegan designs. This 1.2″ high-thigh Staud boot is manufactured using a buttery soft vegan leather and features a slight stretch and a side zipper. 
The Palamino Boot is another Staud shoe worth checking out. Available at $425, this slip-on boot comes with elastic sides. Staud manufactures the boot with goat leather and features a rubber sole, 100% crepe rubber, and goat leather.
Staud Hats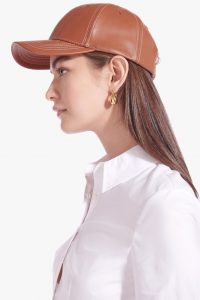 For the hat-lovers, glam up your look with the Staud Seaside Hats. Available in either black, navy, or whiskey vegan leather, each hat costs $125. The hats are made from 100% polyurethane and feature 100% cotton lining, with ruching detail on the back.
These vegan leather hats offer excellent shape retention. You can wear them every day, and they will still have their original shape. They also have a super-soft texture and won't irritate or scratch your head when you wear them. Because vegan leather is elastic, these hats will fit your head perfectly, ensuring a high level of comfort and aesthetics. 
Moreover, they look better with age. These hats don't fade fast, and naturally faded vegan leather hats look aesthetically pleasing. You can wear these hats, forward-tilted up or down or backward. 
These hats provide you with a great way to shield your eyes from the sun's rays while still looking stylish. You can also use them to protect your scalp against the searing sun, cold, rain, and wind. By wearing Staud hats, you will prevent damage or drying of your skin, hair, and scalp. 
Staud Reviews from Customers
Our team checked Staud reviews from customers and discovered that most of the customers left positive feedback, with the majority giving the brand 4.5/ stars. A high percentage of shoppers love their fashion products because they are stylish and trendy.  
Most of their products received a 4-star rating on Shopbop and 5/5 stars on Nordstrom. Customers particularly emphasize the brand's unmatched versatility, attractiveness, and quality. Many customers love their Staud Moon Bag collection, and it's one of the brand's products that has received a 5-star rating. Others were intrigued with the customer service team who do not fail to deliver on their promise and are always friendly enough to give professional advice on the accessories customers need.
Popular Alternatives to Staud
One of the customers stated that she loved the dress she had bought since it had a unique design and was made of quality materials. Another customer praised their customer support team, saying that they are courteous, highly skilled, and always ready to help shoppers. 
Overall, most customers said that they had a thrilling shopping experience while purchasing their favorite product at Staud. However, one or two buyers complained that their fashion items are a bit pricey when compared with other retailers on the market, but they concluded by saying they are worthwhile. 
Though TrustPilot doesn't rank Staud high because of some bad reviews, most of those reviews are aimed to the currier service, not the company itself, while very few of them would avoid ordering again from Straud.
Sign Up for Staud
To get started with Staud, visit their official website and provide your email address to subscribe to their newsletter. Once you have done this, you will receive 15% off your first purchase.
Where to Buy Staud
You can purchase Staud's products directly from their official website Staud. Clothing. Staud also works with various retailers such as Nordstrom, Net-A-Porter, The Bay, Farfetch, SSENSE, Moda Operandi, and Saks Fifth Avenue. You can also browse their website to find the retailers near you that sell their products.
Staud Shipping and Return Policy
Shipping
Staud offers complimentary shipping for all domestic orders with $100 within the 48 contiguous U.S. with an additional fee for expedited shipping. They do not ship to P.O Boxes, FPOs, and APOs.
For orders below $100, the brand charges a 10-dollar shipping fee. For the 2-Day shipping, the fee is $20, while the Overnight option needs $30. They offer flat-rate international shipping, with the orders arriving within 5-7 business days.
Return Policy
The brand gives its customers a 14-day window to return unused and unworn merchandise if they are not satisfied with them. Staud expects you to return the items with the original purchase receipt to get a full refund. The company doesn't accept returns or exchanges on any Final Sale item
Staud Promotions & Discounts
This Staud review noticed that promotions and discounts are heaven-sent invitations to shop at their online store, as they allow you to get their fashion products at a reduced price.
When you refer a friend, they will get 20% off their first purchase. You'll also receive 20% off your next order when they make a purchase. All you need to do is provide your name, email address, and phone number- through optional, and click the start sharing button. 
Additionally, you'll enjoy 15% off when you sign up for their newsletter. We also noticed a Staud outlet on its official site where select designs are sold at discounted prices.
Contact Staud
If you have any queries concerning Staud, contact the customer service team at [email protected]. Alternatively, you can send a text or call them at (213) 221 7730 between Monday and Friday between 9 a.m. and 6 p.m. PST. Staud also accepts job opportunities queries; you can email them at [email protected].
If you would like to make wholesale inquiries, email the Wholesale support team at [email protected]. For PR inquiries, shoot an email to [email protected].
Staud Review: Editor's Verdict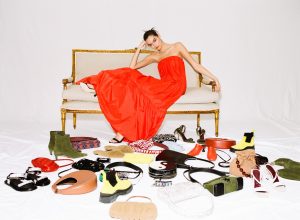 This Staud review highly recommends the brand as an answer to every woman out there. The company manages to deliver on the promise of quality, classy and trendy looks that do not age within hours. 
The materials are highly durable, clean easily, and provide the recommended balance between elegant and chic. The company's vibe will steal your breath away, and the brand has made the dreams of many women a reality. Cased on reviews, customers have praised the brand and its products. They also commended their outstanding customer service and speedy delivery times.
The policy set out by Sarah is to take what you want and not stray away from it. The customer service team ensures its customers know what they want from the get-go and makes choosing the proper attire reality. The brand manufactures apparel that feels playful, fresh, and energetic.
Some more information over Staud
Various independent blogs such as The Outfits mention Staud positively; Staud is a brand to reckon with. A separate blog mentioned Staud having favorable apparel and giving more than its competition despite its price tags. The Outfit review further commented on Staud's clothing as functional, pretty, and not-out-of-control expensive. The study stated that the effect cuts across all the other items sold at the brand, like the hats.
Staud stands out from other designer labels in the market and has ensured to stay at its peak since 2015. Their head-turning fashion items are packed with an irresistible oomph, and they make you feel feminine, confident, and chic.
The collections this company offers are timeless and recyclable; they will virtually last you forever. Staud is consistent with its aesthetics, designs, and enchanting accessories; you do not want to miss out on what they have to offer. For these reasons, we recommend this clothing brand to women looking for stylish clothing, shoes, and accessories.
Still on the hunt for trendy clothing? Consider reading our similar brand reviews of Romwe, Fanjoy, Andrew Marc, and Pact.
Staud FAQ
Is Staud trendy?
In this fast-paced Instagram fashion era, this clothing brand has managed to keep up with certain aesthetics and styles. While some of their fashion items have a short lifespan, Staud has managed to strike a balance between classy and trendy.
Where are Staud bags made?
If you are asking yourself: Where are Staud bags made? Staud manufactures its bags in several Los Angeles, California-based factories.
Is Staud sustainable?
If you are wondering: Is Staud sustainable? The answer to this question is yes. Their products are environmentally conscious, as they are made from sustainable fabrics to make them. The brand uses 100% fabrics such as rayon and nylon that are more sustainable than other petroleum synthetic fibers.
Does Staud offer price adjustments?
The clothing brand doesn't offer price adjustments on any promotions or sales that start after you have placed your order.