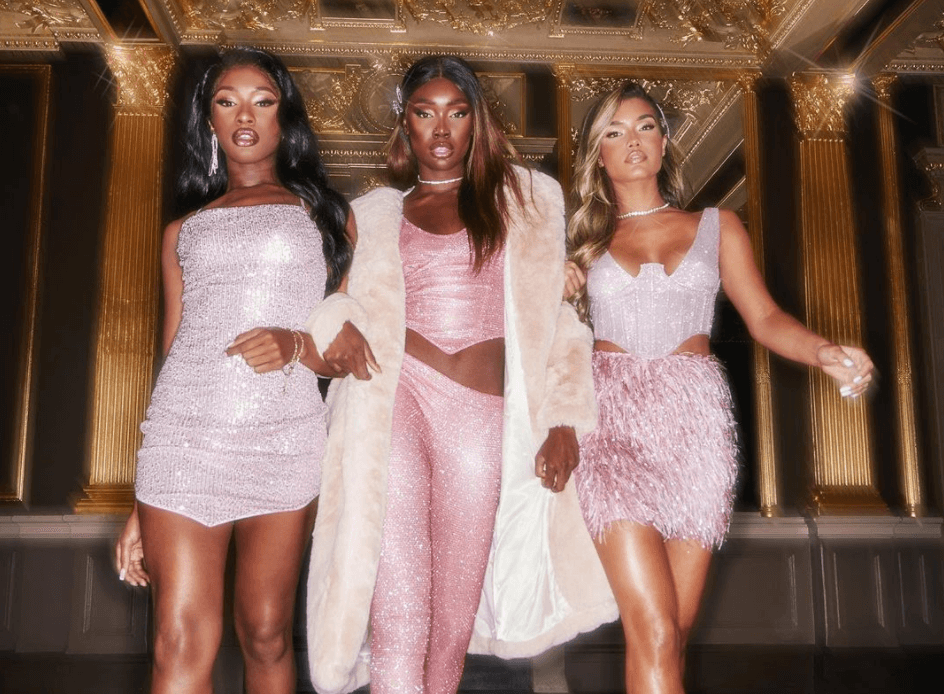 Looking for a cute outfit to wear to a party at a reasonable price? Or maybe you just want a pair of jeans that actually fits? Pretty Little Thing has every outfit you could ever imagine or need, even the ones you didn't think you needed. Pretty Little Thing needs to introduction, it is probably the number one brand everyone posts and raves about on social media. Still unsure who they are? This fast-fashion brand stole the market quite a few years ago and managed to stay on top of its game, offering reasonable quality clothes for low prices. Curious to find out more about them? In this Pretty Little Thing Reviews, you can. As always, we promise to give you our unbiased truth about the huge fashion brand even celebrities seem to love.
About Pretty Little Thing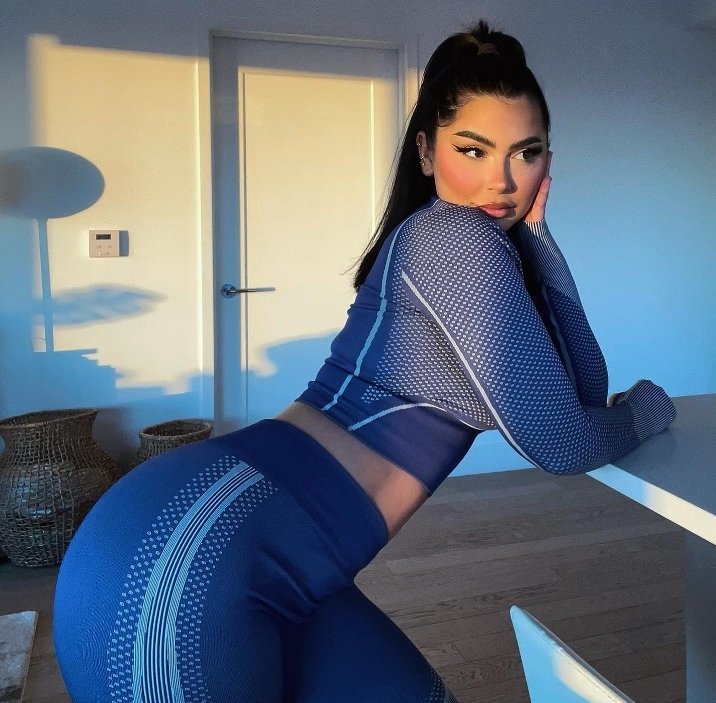 Let's start our Pretty Little Thing reviews with a few words about the company! Every great brand has a great story behind them. So we want to share the great story behind Pretty Little Thing. Surprisingly enough the company was founded by two brothers, Umar and Adam Kamani in 2012.
What is now a worldwide known brand and acquired by Boohoo, was once a small brand only selling accessories. The brothers expanded the company to US, Irish, Australian, Middle East, French and Canadian markets.
It skyrocketed when even celebrities like Miley Cyrus and Nicki Minaj were spotted wearing their clothes.
Pretty Little Thing's aim is to offer stylish clothes on a budget, yet clothes that are still pretty good quality. Their website and social media are aesthetic and their campaigns are always on point.
Besides this, PLT is also an inclusive brand, promoting and selling clothes for plus sizes. When you browse their website, it is not just 0 size models wearing the clothes, XXL models are also included. We will get more detail about this later on.
Pretty Little Thing is not available for men specifically, however, some of the clothes can be sold as unisex too. If any men are interested in browsing the website, the best thing they can do is gift their special lady a nice set of lingerie or dresses.
The brand was featured in Fashion Network, Women's Wear Daily, and BBC. It is also very popular on Instagram, Facebook, and TikTok.
Pros
Affordable clothing
Hundreds of different styles
Clothing available in plus size
There is always a sale on the website
45 days return policy
Cons
Fast fashion brand
Quality of clothing is not always the best
Mixed reviews of customer service
Pretty Little Thing Clothing Review
One of the most important highlights of our Pretty Little Thing reviews is this: While browsing the website you soon realize that Pretty Little Thing clothing is for everyone. It does state on the website 'Beauty for All' and we couldn't agree more with this.
They are one of the most inclusive brands on the market, with different skin-toned models and sizes ranging from XS to XXXL.
With so many brands out there creating fashion lines just for limited sizes, PLT really did a wonderful job. As you enter the 'clothing' section, you'll find the PLT ranges, including PLT Plus, Petite, and Maternity!
Of course, we understand that it is a fast-fashion brand so it is easier for them to create multiple sizes than for more sustainable brands. With that being said, PLT has clothing using recycled materials.
Pretty Little Thing Dresses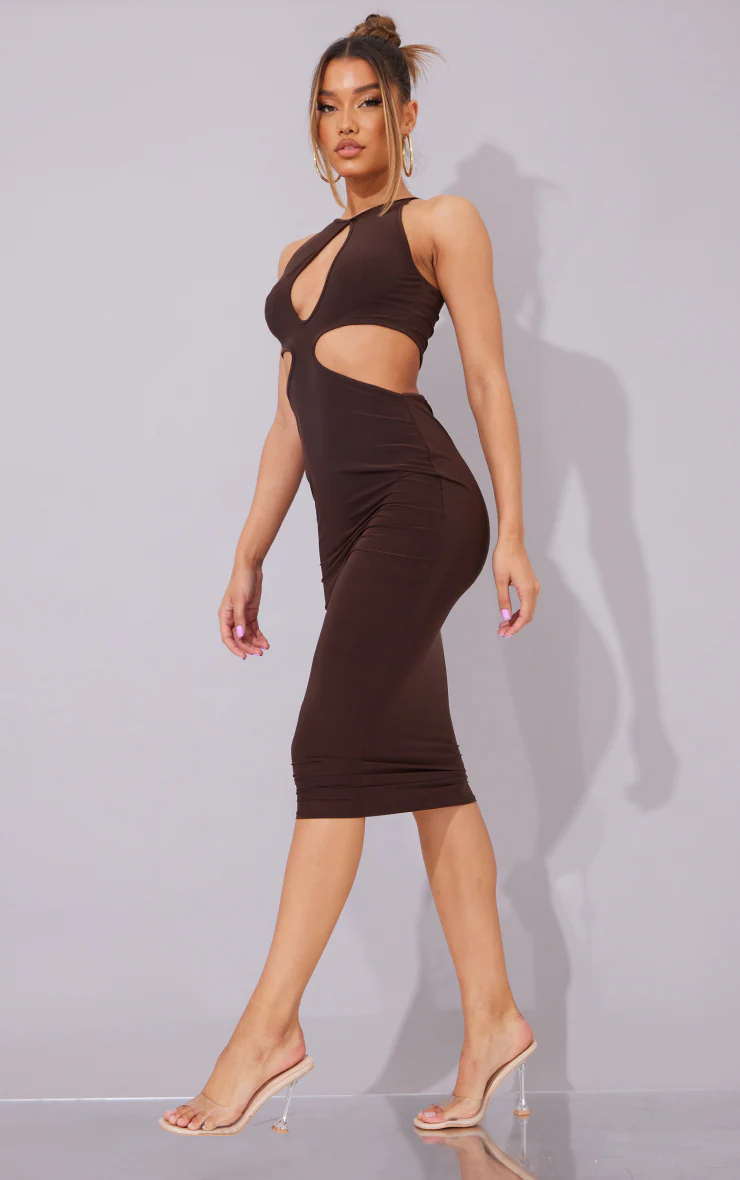 Let's dive into the first category of clothing which is the Pretty Little Thing dresses. This dress is for the ladies who want to stand out. The Black Sheer Mesh Cut Out Ring Detail Bodycon Dress will turn all heads!
With their PLT logo printed all over the dress, sizes range from USA/CA 0-12, so many shapes and sizes can enjoy wearing the dress. The price is $35.00 and it is made of 95% Polyester and 5% Elastane.
You could get away with not wearing a bra underneath and the choice of underwear will depend on you. What to pair it with? Well, anything from knee-high boots to high heels. The shoes will only add to the dress, so no need to worry about that.
Pretty Little Thing Jeans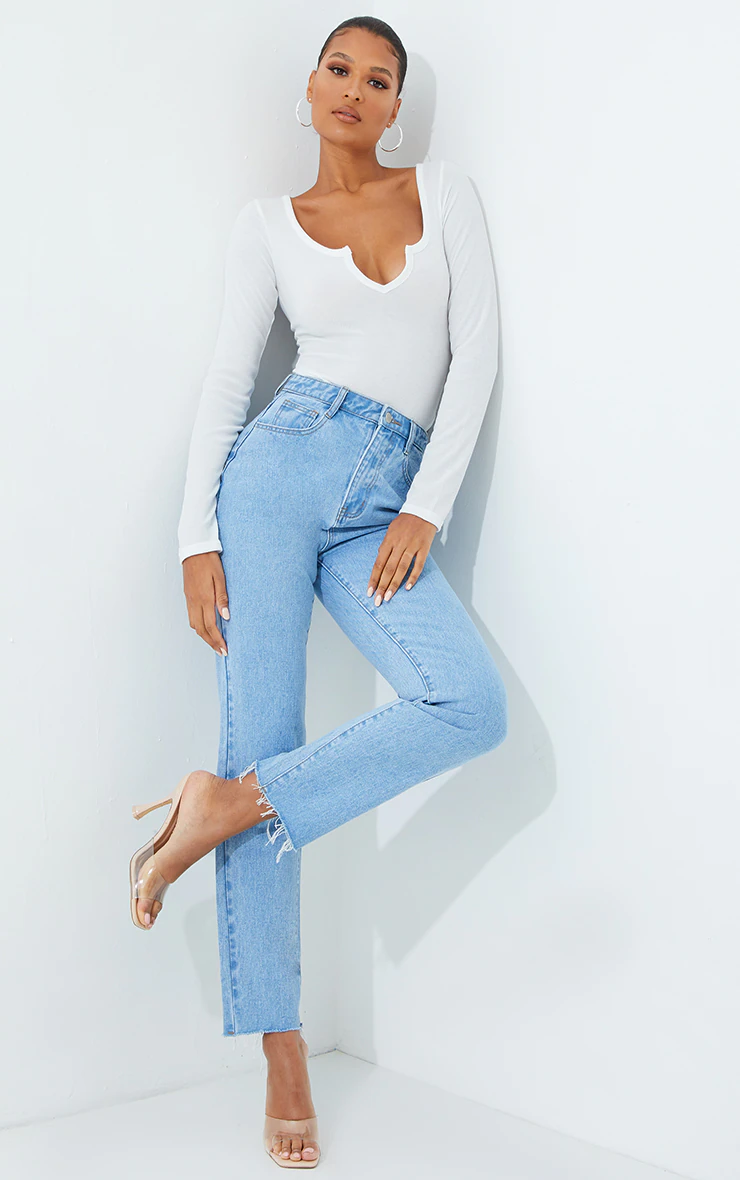 Another point of our Pretty Little Thing reviews is the jeans. Finding a nice-fitting pair of jeans is always a struggle for women. They are either too tight, the waist too big, or simply not stretchy enough. Pretty Little Thing jeans seem to be mostly form-fitting and with hundreds of different styles.
These Grey Mom Jean are just the perfect fit. High-waisted, slightly tighter at the ankle with roll-up detail. Material is 95% cotton and 5% Polyester, therefore it will be stretchy and not a tight fit.
Sizes are available from 0 to 12 and the price is $48. The great thing about these jeans is that you can either dress them up with some high heels or wear a crop top and some sneakers. If you like simple jeans yet ones that are comfortable, these ones are for you!
Pretty Little Thing Jumpsuit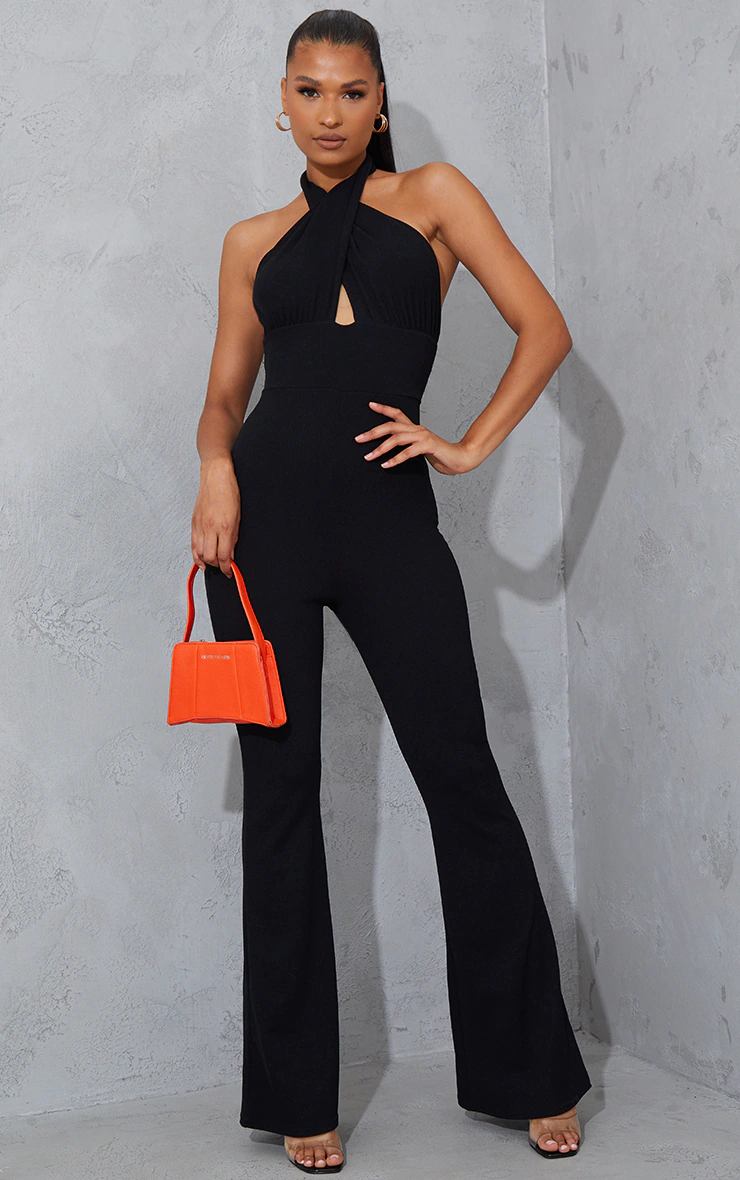 It's safe to say that Jumpsuits are very much a thing right now. Whether you are wearing a casual and comfy jumpsuit at home, or one such as this Pretty Little Thing Jumpsuit, you'll find it both convenient and flattering.
This Black Embroidered Zip Front Catsuit is so stylish and seductive. The details are impressive. It is a long sleeve, the zipper part comes down to your belly button and there is even a line around the waist to create dimension.
The PLT Logo is printed on the left of the chest and since the material is 93% cotton and 7% Elastane it will feel lightweight on your skin. The jumpsuit retails for $55 and it is available in sizes from 0 to 12. But wait, there is more.
This zip-front catsuit can also be purchased in different colors, ranging from black, grey marl, khaki, chocolate to stone. So if you just buy one color and end up loving the item, you might as well purchase different colors to switch your outfits. Hint: the grey marl looks exquisite!
Pretty Little Thing Plus Size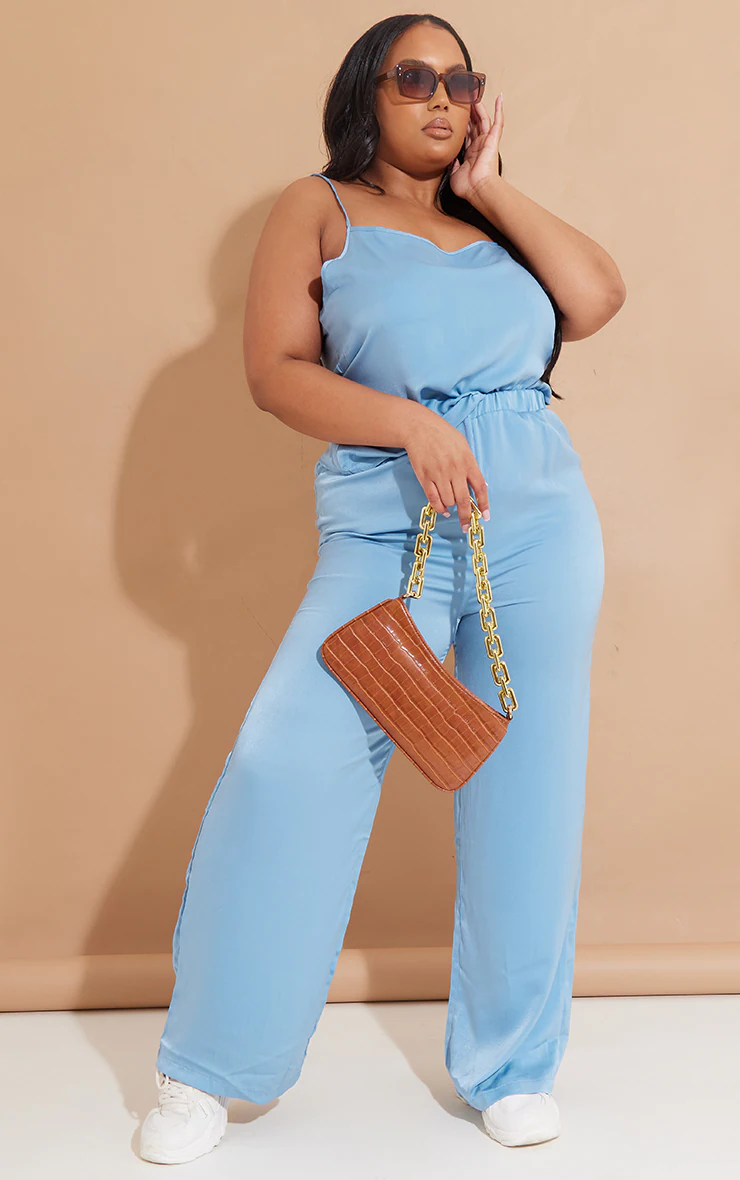 Here's another important highlight of our Pretty Little Thing reviews! We did not lie when we said PLT is exclusive and wants to make every woman, no matter the shape and size, look extraordinary and feel confident! Looking at this Pretty Little Thing Plus-size dress we are pleasantly surprised at how beautiful it is.
The Plus White Satin Ruched Bardot Bodycon Dress looks elegant and stylish. Retailing at $95 and available in 6 different sizes, L to 5x and in black. The material?
It does not state exactly what is the material, however, it states in the title that it is a satin dress, so we can only guess the fabric feels like satin.
A dress coming above your knees and hugging you in all the right places, not revealing too much cleavage either, this is perfect for any occasion. The sleeves come off your shoulder showing your collar bone and creating a flirty effect.
As the sleeves are quite big, it creates dimension and gives you that hourglass shape. We really can't choose between the black and the white dress, they are both a statement piece and worth having in your wardrobe.
The white does look more elite and paired with some high heels and a mini bag, you'll be able to wear it to weddings or special occasions.
Pretty Little Thing Shoes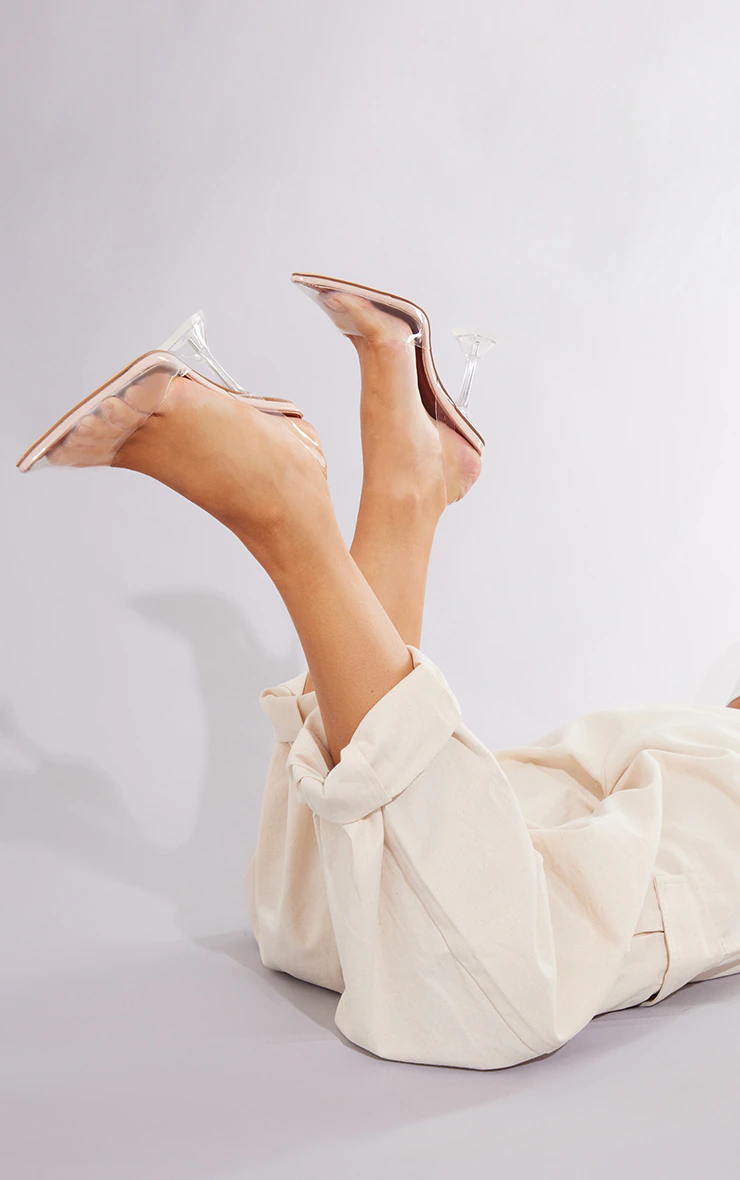 Every woman needs a good pair of sandals in their closet. What is perfect about these Cream Wide Fit PU Extreme Strappy Square Toe Heeled Sandals is that you can wear them with the mentioned dresses.
They are not only perfect to wear with dresses but also with jumpsuits like the model is wearing in the photo.
Their shoe sizes range from 5 to 14. Important things to note about the sandals are the PU material and the 4" heel.
Retailing at $48, they can become a statement piece and be used whenever you have an event or just want to look cute at a meetup with your friends. The sandals are also available in red color, so if you already love the cream, give the reds a go too!
Pretty Little Thing Size Chart
So you fully understand how inclusive this brand is, we will briefly talk about the Pretty Little Thing Size Chart. On their website, there are a number of different categories to choose from.
There are different size charts for regular clothing, petite, tall, shape, plus, maternity, and then shoes. PLT also included how to measure your bust, waist, and low hip, so below the size of the clothes, you will find your measurements on different body types.
These are the size ranges in the USA/CA:
Clothing: 0 to 14
Petite: 00 to 12
Tall: 0 to 14
Plus: 12 to 26
Maternity: 2 to 12
Shoes: 5 to 10
We believe that everyone can find the perfect style and size at PLT. Whether you are petite, plus-sized, or even pregnant, there is something for you to feel fashionable in from the PLT website. What about the fit of the clothes?
Although Pretty Little Thing does not mention whether you need to size up or size down, by measuring your body you should be able to tell which size would fit best.
In case the size you have selected does not fit, you can just simply return the clothes and size up or size down, based on preference. You do have to note that some materials will automatically require you to purchase a larger size in order to feel comfortable!
Pretty Little Thing Reviews from Customers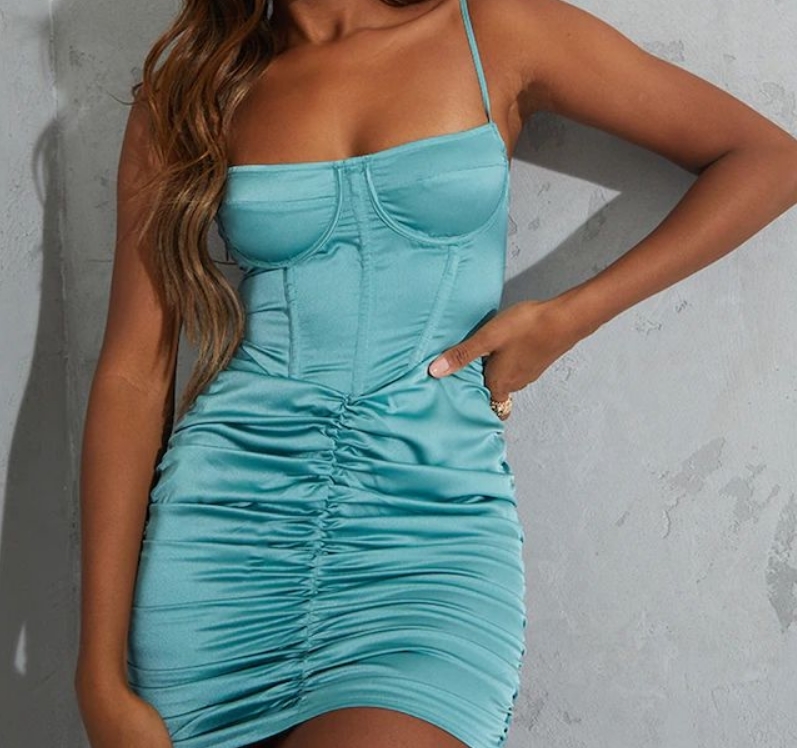 Now let's get into the most anticipated part, Pretty Little Thing reviews from customers. What do customers have to say about Pretty Little Thing? On Trustpilot, they have an overall rating of 4.1 stars out of 96,122 reviews! We would say this is a pretty good rating (pun intended).
Excellent reviews make up 64% of the total while bad reviews only 18%. So what do customers like about the brand? Well, most of them are actually pretty impressed with customer service and how they deal with any missing items or wrongly sent items.
With that being said, 18% of the customers also complained about their customer service, they are 'impossible to contact'.
These customers were also facing issues with either missing items or wrong clothing being delivered to them, however, some of the reviews were around the holiday period and we all know that holidays are always difficult for companies.
The brand also has great reviews on Influenster but not that great on Sitejabber.
Popular Alternatives to Pretty Little Thing
Further customer reviews
Unfortunately, people will always have good and bad experiences with customer service at any company. Considering PLT has a 4.1 star out of 96,000 reviews shows that they are doing their best to satisfy everyone's needs.
What about the quality of their items? There weren't that many reviews on the quality of the products. With any fast-fashion brand selling affordable products there have to be some expectations with their clothing and some being "lower" quality.
If you have purchased any items for a really cheap price, then it is understandable the quality will not be the best. For items that are closer to $100, it is most likely the material is endurable and will last more.
We would also like to mention that reading the clothing label can help when it comes to maintaining your clothing items. If Pretty Little Thing mentioned that you should not tumble dry a dress, yet you still do it, the dress will surely shrink or even rip during the process.
Sign Up for Pretty Little Thing
Signing up for PLT is pretty simple and it is a must if you wish to track your order. You just have to enter your email, password, name, date of birth (for a discount), and also your telephone number.
If you sign up you'll get a 60% discount via a selected channel (email, text, post).
By signing up to Pretty Little Thing you'll be able to see previous orders, current ones and it makes the return process much more simple. Plus receiving a discount for your birthday is a treat!
Where to Buy Pretty Little Thing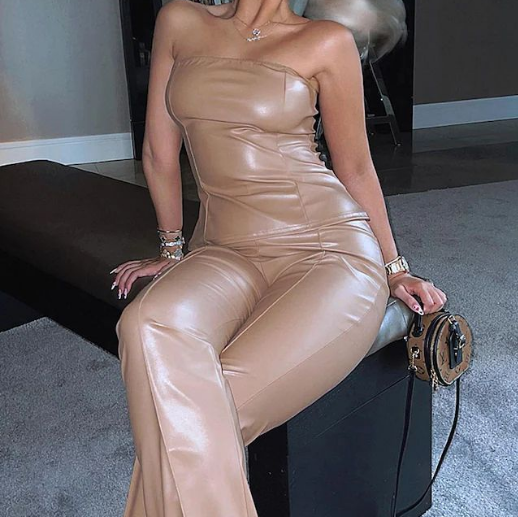 Where is Pretty Little Thing located? Pretty Little Thing clothing is only available on their main website, which is prettylittlething.com. You can select the country you are from and it will turn the currency to your local one.
The currency is not the only thing that will revert, the sizes for clothes will also update based on which country you are from. For the USA besides showing dollars, the sizes will show from XS-0 to 5X-26.
Pretty Little Thing does not have any stores and does not sell through any other retailers. We have not found news of whether they are planning on having an actual store anywhere in the world, although that would be quite epic in our opinion!
Just imagine having a real-life store where you can try on all of their clothes (okay, not all, just a few). We can only hope that PLT might consider bringing a few stores to life around the world.
Pretty Little Thing Shipping and Return Policy
Right off the back, the shipping information is straightforward on the website. You can enter your country name and the website will bring it up whether they ship there or not.
For the USA standard shipping costs $7.99 and it can be delivered in 9 business days, or express shipping is $14.99 and can be delivered in about 4 business days.
Once you have placed an order, you will receive an order number that you can track directly on the website and by logging in to your account. See why it is useful to sign up?
You don't like your PLT order? No problem. You'll have 45 days to return your items, unworn and unwashed with tags on.
All you have to do is go to their Returns Portal and the refund will be processed within 3-5 working days from the moment you dropped off your parcel at the post office.
The returns are not free, you must bear the cost of the return price. You cannot exchange any clothing or accessories from Pretty Little Thing, if you do not like what you have ordered, you will have to return the items and place a new order.
Although this might seem frustrating to some, it is easier to receive a full refund and to start fresh, ordering new items.
Pretty Little Thing Promotions & Discounts
We love brands that always have sales and promotions on their website. Pretty Little Thing is one of those brands, whenever you browse the website, you will always see some sort of promotion going on.
Besides the coupon codes, they have a whole separate section of clothing on sale under the 'Sale' tab. Some of the items are 80% off!
At the time of writing, there is 40% off everything on the website if you use the Pretty Little Thing coupon code. In case you download the app and order from the PLT app, it is 50%!
PLT also runs Black Friday promotions, or as they love to call it 'Pink Friday' Promotion where items will be discounted at 99%.
Whenever you have a coupon code all you have to do is use the code at the checkout and it will automatically apply to the bill and you are ready to purchase your wanted items at an amazing price.
If the Promotion codes do not work, make sure to check the email for an expiry date as it is most like to have expired.
Promo codes do not work on items with a red price (items on sale), on beauty, new this week, or premium items. So if all of your items were already on sale, the promo code will not take the price down further.
Pretty Little Thing Customer Service
Where to contact PLT in the USA? Well, you can contact them via:
Whatsapp Customer service channel is closed from the 31st of January, so you will have to use the previous contact channels. PLT also has a virtual advisor called 'Madison' who can answer a few more questions.
Pretty Little Thing Reviews: Editor's Verdict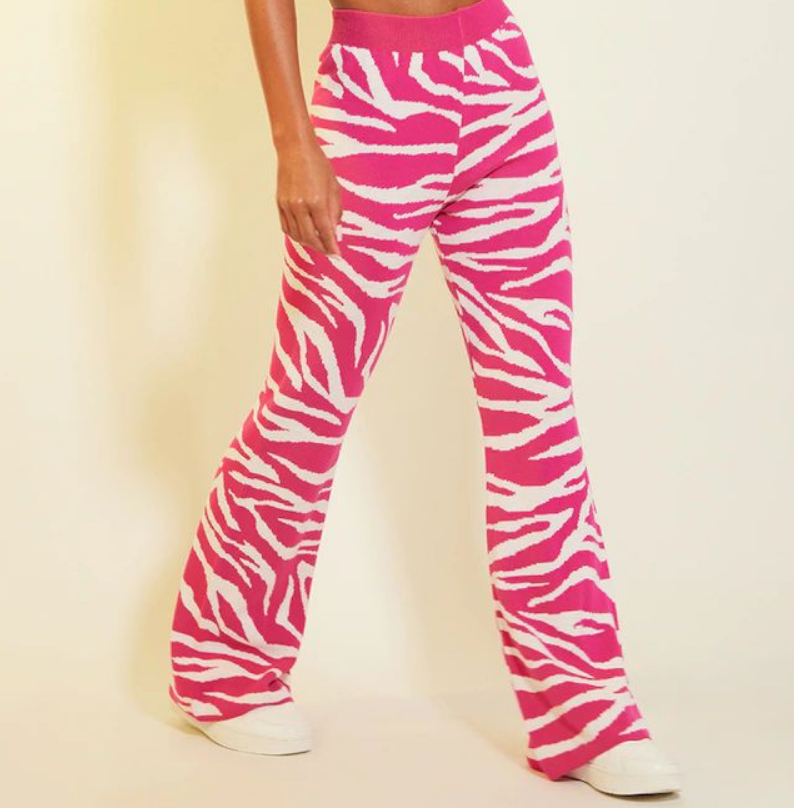 Still curious about our verdict after reading Pretty Little Thing reviews? Overall they have become a staple brand when it comes to ordering quality, fashionable and affordable clothing.
When we say quality, we mean for the price you pay the clothes are pretty nicely made and we have not read many complaints about faulty items. Sure, these clothing might not last you years, but they can last a season or two.
We are also amazed by how many different models are on the website and the size range available. Everyone can feel amazing in their clothing and plus sizes don't have to spend so much money trying to find cute clothing.
With two new creative directors brought in 2021 for the USA and Europe PLT is stepping up their game even more. Why does a creative director matter? They can bring many new ideas to the market, be more inclusive and just have a new voice.
Who shouldn't buy Pretty Little Thing clothing? Anyone who is worried about fast fashion will not like PLT. If you are self-conscious about sustainability and more unique pieces, then this brand is sadly not for you.
Although we have to mention that they do have recycled items on the website so they are working towards a more sustainable future.
Final verdict
Our final verdict? We think that Pretty Little Thing is worth it! Especially for events where you know, you might just wear the dress one or two times, it is not worth spending thousands of dollars.
One last thought on PLT. Customers did complain about customer service, which might or might not be the case when you place an order.
Just keep a positive attitude and even if you have an issue, one way or another Pretty Little Thing will help you in fixing the order. Happy shopping!
Looking for trendy and stylish pieces to emphasize your personality? Consider reading our popular clothing brand reviews such as La Ligne, With Jéan, MissGuided and Tessabit.
Pretty Little Thing FAQ
Where is Pretty Little Thing located?
The headquarters are in Manchester, England, however, they have offices in Los Angeles and also Paris. Their warehouse is in Sheffield, England.
Is Pretty Little Thing legit?
Yes, Pretty Little Thing is legit. All clothing is available on their website at prettylittlething.com and no other retailers are selling their clothing.
Are Pretty Little Thing sizes in UK?
Pretty Little Thing displays the sizes in both US and UK. On their Size Guide, you'll be able to find your exact size with the help of their chart. If you wish to see US sizes, simply browse on the prettylittlething.us website.
Do Pretty Little Thing heels run small?
Their heels are usually true to size, so it's recommended to stick to your regular size.