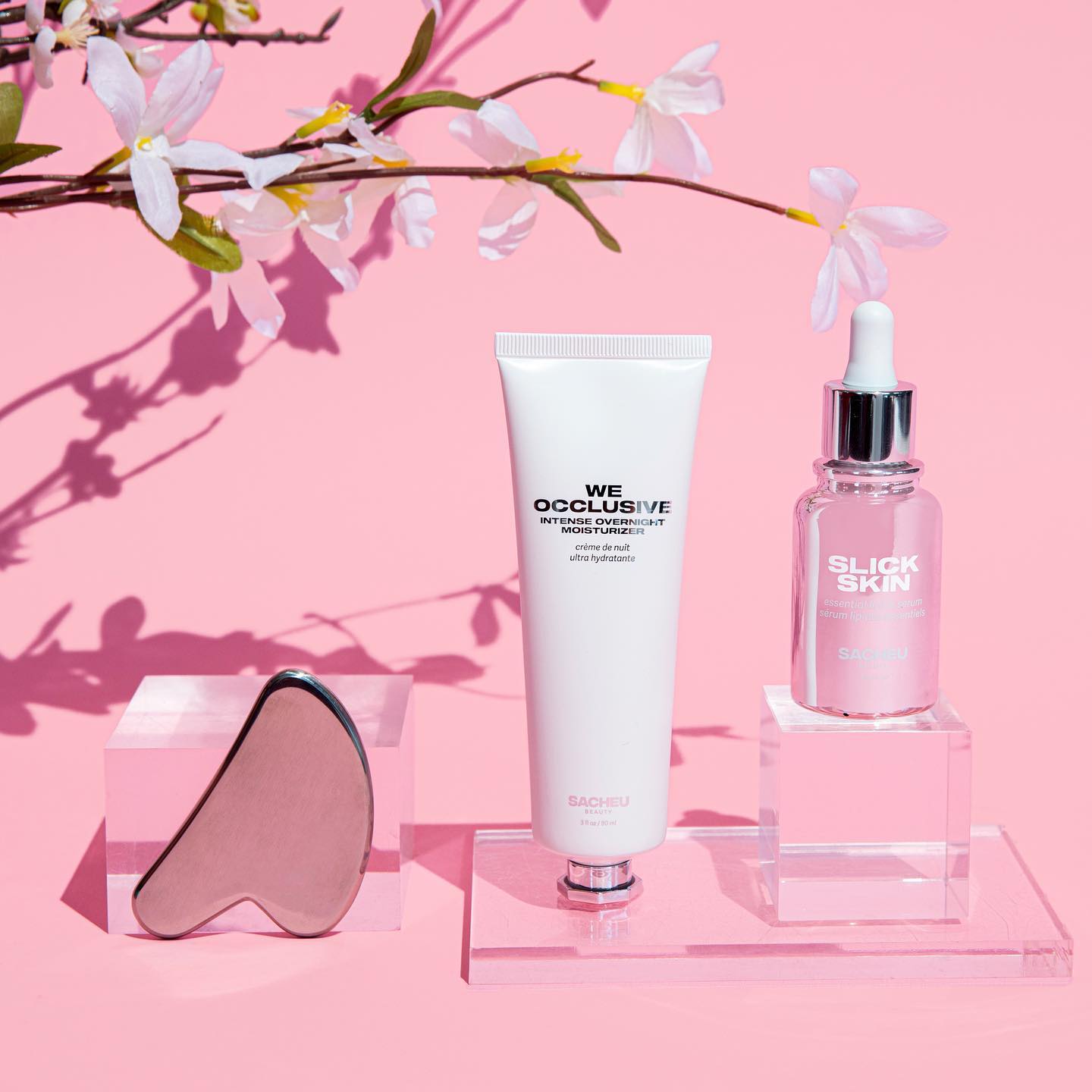 SACHEU Beauty is a cosmetic brand on a mission to provide quality makeup products and reinvent the conventional face roller. The company has taken the beauty industry by storm with its new take on the face roller that uses recycled stainless steel as an eco-friendly alternative to quartz or jade. They also offer various products to provide customers with the best experience in beauty and makeup. This SACHEU Beauty review will look at the brands' top-selling products, customer reviews, promotions, shipping and return policies, and more. Read on to learn more about the company to help you determine if it provides value for the money.
About SACHEU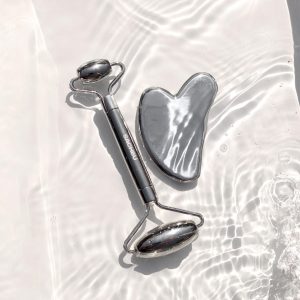 SACHEU is a cosmetic brand that has quickly risen to prominence for its innovative, eco-friendly face rollers. Founded in 2020 by Sarah Cheung, the startup has disrupted the beauty industry by offering high-quality, affordable, and environmentally sustainable products.
Raised in an Asian background, Sarah Cheung was familiar with Gua Sha tools and facial rollers as an essential part of her skincare regimen. She was motivated to create the company after realizing that traditional applicators were open to harmful contaminants and not eco-friendly. After many years of use, she found out that the apparatus could absorb harmful bacteria and debris due to its porous nature.
She also realized that the quartz and jade used in manufacturing face rollers were not suitable for her concerns about the environment. She took it upon herself to find a more sustainable alternative, which led to the creation of SACHEU Beauty. At its core, SACHEU is committed to providing high-quality products made from recycled materials without harmful chemicals or additives. 
The brand offers various promotions and discounts on products to maximize value for customers. Their team also ensures that the skincare line remains clean, fragrance-free, and safe for use.
Since its inception, SACHEU has catapulted to fame, appearing in renowned publications such as WWD, Hypebae, Poosh, Refinery29, and the New York Magazine. The brand has also grown its social media presence by amassing more than 38K Instagram followers.
Pros
The brand offers an eco-friendly and sustainable alternative to typical face rollers.

They provide fragrance-free products packaged in UV-safe

SACHEU Beauty supports Futures Without Violence, an organization dedicated to stopping domestic and sexual abuse

They have received numerous positive reviews from customers

The company offers free shipping for orders exceeding $40, and customers enjoy exciting promotions and discounts

The brand remains committed to providing high-quality products made from recycled materials without harmful chemicals or additives
Cons
Some customer complaints about the shipping process leading to delays and late arrival of orders

They don't offer merchandise exchanges on international orders

A short return window period for international orders
SACHEU Beauty Products Review
The company's primary focus is on providing quality products from sustainable and eco-friendly materials that support healthy skin. From Gua Shas to face rollers, SACHEU Beauty presents an extensive skincare tool selection that helps promote blood circulation, tone and lift skin overtimes, and kickstart lymphatic drainage. Here we will look at their flagship product and some customer favorites. 
SACHEU Gua Sha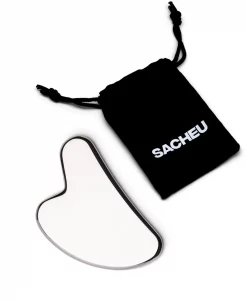 Used for centuries to improve blood circulation and promote healing, the SACHEU Gua Sha is a traditional Chinese medicinal tool. In traditional Chinese medicine, it served in beauty and tissue healing. Today Gua Sha is famous for preventing dynamic wrinkles, relieving muscle tension, and enhancing natural skin contour.
This Sacheu Gua Sha review found that the company makes this product from durable and eco-friendly recycled stainless steel. Using such material makes the tool cleaner, colder, and more sustainable. The tools are also effective and safe for any skin type.
There are various reasons for using stainless steel in the SACHEU Beauty Gua Sha. These reasons include:
Anti-bacterial: Unlike rose quartz and jade, stainless steel is a non-porous material. Therefore, it prevents the build-up of bacteria that might transfer onto your skin.

Self-cooling: You do not need to store it in a freezer since stainless steel naturally feels cold to your touch.

Eco-friendly: Unlike rose quartz and jade, stainless steel is recyclable.

Durable. Unlike rose quartz and jade, stainless steel is more durable and does not break easily. 
Using Gua Sha is beneficial to the skin; the tool aids lymphatic drainage, which enhances your natural contour. It also helps in relieving tension from clenched jaws and furrowed brows. Additionally, it helps define your cheekbone and jawline look while giving your skin a firmed and lifting effect over time. 
SACHEU Face Roller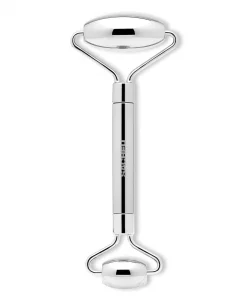 Inspired by facial massage in ancient Chinese beauty, the SACHEU Face Roller has been promoted as one of the most effective tools for natural beauty enhancement when used alongside other essential products, such as facial oils and serums. 
The SACHEU Face Roller works by improving blood circulation and lymphatic drainage. This Sacheu Beauty review discovered that it helps promote natural skin health and the healing of damaged tissues. It also helps in reducing inflammation caused by free radicals and environmental pollutants. 
The 2-in-1 roller increases nutrient and oxygen delivery and also instantly de-puffs under-eyes. It is also helpful in defining the jawline and cheekbones over time. The Face Roller uses durable and eco-friendly recycled stainless steel that is safe for all skin types.
A roller is an excellent tool for beauty enthusiasts looking to achieve a more youthful appearance. The product works by enhancing blood circulation, promoting lymphatic drainage, and improving tissue health. It also refreshes and invigorates with its instantly cooling upon contact. Moreover, it calms and soothes stressed and irritated skin.
The company uses stainless steel in the manufacture of the rollers for numerous reasons. It is a recyclable and durable material. Stainless steel is also naturally cool to the touch, and it's non-porous and antibacterial. 
SACHEU Thick Skin
Designed to cleanse and nourish the skin, the SACHEU Thick Skin Cleanser is an all-natural skincare product. This plush, silky serum glides smoothly over the skin to create the ideal surface for initiating facial massage. 
This water-free cleansing formula comes with ceramides, squalene, and lipids that deeply replenish and nourish the natural moisture. The ingredients also impart a glassy glow on the skin and enable long-lasting hydration. The cleanser also removes makeup and other impurities, leaving your skin feeling clean and refreshed. 
In the manufacture of SLICK SKIN, experts use proprietary bio-fermentation techniques to convert natural plant ingredients into valuable activities. The outcome is a product composed predominantly of plant-derived sphingolipids and Glyco ceramides. These are the functional ingredients that replenish, restructure, and restore the lipid barrier found in the stratum corneum.
Additionally, the experts infuse SLICK SKIN with vegan squalane, a component that mimics natural sebum by deeply replenishing and nourishing the skin. It also protects the skin against other things like transepidermal water loss. The SLICK SKIN works well on all skin types and nourishes and deeply hydrates the skin. It also provides lipids for bouncy, healthy, and glowing skin.
There are three ways to Slick Skin. Firstly, you can use it as a moisturizer or the last step in your routine if your skin is oily or you live in humid surroundings. If you possess dry skin or live in relatively dry environments, you can use slick skin before a moisturizer or mix them. Lastly, use it alongside facial massage tools. 
SACHEU Silky Sleep Set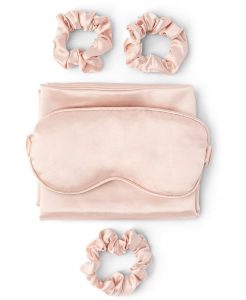 The SACHEU Silky Sleep Set is the perfect way to end your day and prepare for a night of restful sleep. This set includes one pillowcase, an eye mask, and three sleep scrunchies made from 100% silk. The luxurious material is gentle on the skin and helps in keeping the hair frizz-free and reducing skin friction. 
The core benefit of the silky sleep set is that it elevates your much-needed beauty sleep by decreasing friction, which can hurt our natural skin barrier. With less friction, you can expect to see improved skin elasticity, hydration, and fewer signs of aging.
Unlike cotton fibers, they protect your nighttime skincare by reducing friction. The sleep set also protects your locks from breakage and tangles while conserving your blowout.
This SACHEU Beauty review found that the set is easy to care for and machine-washable. SACHEU's pillowcase uses 100% silk, which is known as the best fabric for beauty sleep.
SACHEU Thick Skin Mega-Kit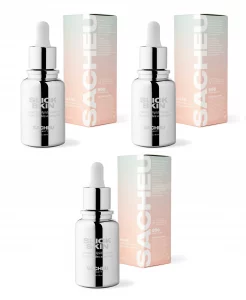 The brand's Thick Skin Mega-Kit is an excellent way to introduce yourself to the brand's line of products. The kit comes with three bottles of SLICK SKIN serum. The brand recommends the mega- kit for people looking to improve their complexion by eliminating dead skin cells, removing impurities, and reducing signs of aging.
This mega-kit comes with powerful ingredients that can help achieve desired results in a shorter period. The brand developed the formula to act as the perfect facial-massage slip agent that offers deep moisturizing properties for skin barrier restoration.
This kit lasts over four months, even with daily use. This longevity is economical and adds to the affordability. The mega-kit is a great way to get started with the brand and see how it works for your skin type before committing to larger sizes.
If you are looking to improve your complexion and reduce the signs of aging, then the SACHEU Thick Skin Mega-Kit is a viable choice. This kit comes with three bottles of SLICK SKIN serum that work together to remove dead skin cells, impurities, and other signs of aging. The formula uses bioidentical ingredients that are safe for various skin types. 
The powerful ingredients and easy-to-use format make it a viable choice for anyone looking to improve skin complexion. 
SACHEU Reviews from Customers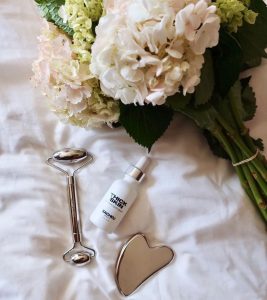 SACHEU Beauty has received many positive reviews from customers who have tried its products. We checked the brand's site and found that many people report seeing a difference in their skin within the first week of use. 
People with dry skin notice a fast decrease in wrinkles and increased skin moisture. Users with oily skin say that they see a reduction in breakouts and an overall improvement in their complexion.
Most customers feel that the products are worth the price. They praise their effectiveness and say that they would recommend them to others. A high percentage of users say that Sacheu Paula's Choice does a great job when it comes to preventing many skin problems, and the sunscreen looks and feels as it claims to. They love how it is lightweight, blurs the appearance of pores, and glides on the skin with ease, leaving it looking smooth. They recommended this product to anyone looking for a sunscreen that prevents premature antiaging.
Popular Alternatives to SACHEU
One of the customers said that the SACHEU Thick Skin Mega-Kit improved her complexion within the first week of use. She said that she noticed a decrease in her facial wrinkles and was so pleased with the results that she decided to purchase the full-size product.
Another customer said that the SACHEU Silky Sleep Set helped her achieve a better night of rest. They reported that their hair and skin were less frizzy in the morning. This measure made them feel well-rested and energized.
Besides the rave reviews, there have also been a few complaints, with some customers reporting delays in their orders. Some international customers also complained that the company doesn't accept exchanges and has a short return-window period of 15 days.
Sign Up for SACHEU Beauty
Sign up to SACHEU Beauty to get access to their line of powerful products. To create an account, go to their sign-up page, fill in your First and last name and email address, and create a password.
Where to Buy SACHEU Beauty
SACHEU Beauty products are available for purchase on their website sacheu.com. You can also find their products in select beauty retailers, including Amazon, Ulta, Beautylish, Ipsy, and Nordstrom. 
SACHEU Shipping and Return Policy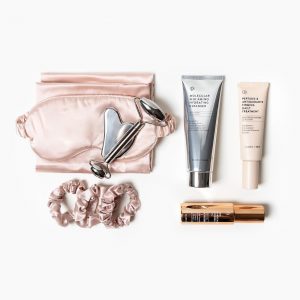 Shipping Policy:
The company ships worldwide and offers free shipping on all orders amounting to $40 or more. Below this amount, they charge a shipping fee of $6. After processing, delivery typically takes anywhere between 4 to 5 working days. SACHEU Beauty also issues confirmation emails with tracking numbers to help customers trace and track their orders during shipping. 
Return Policy:
If you're not satisfied with your purchase, the SACHEU Beauty brand offers a 30-day return policy. Customers can return their items within 30 days of delivery for a full refund or exchange. The returned item must be unused and in its original packaging.
Unfortunately, they cut the return window in half for international buyers. So, international buyers only have 15 days to return their items. 
SACHEU Promotions & Discounts
The best way to save money on SACHEU Beauty products is to take advantage of their promotions and discounts. Currently, they offer 10% off various items. Use the SACHEU Beauty discount code at the checkout to access this offer. 
To stay up-to-date on the latest promotions and discounts, be sure to sign up for their mailing list. You can also follow them on social media to get exclusive deals and offers.
Contact SACHEU Beauty
Is there anything we didn't cover in our SACHEU beauty review? You can contact SACHEU Beauty by emailing their customer support team at [email protected] or [email protected] for warehouse inquiries. Alternatively, you fill in the form on their website to send them an online message. 
SACHEU Beauty Review: Editors' Verdict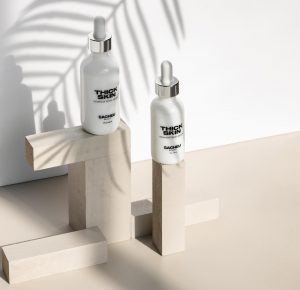 This SACHEU Beauty review concludes that the brand is a reliable source of high-quality beauty products. Customers are happy with the results they achieve from using SACHEU Beauty products. The brand also offers free shipping on orders over $40 and has a return policy of 30 days.
The only drawback is that their international return policy only allows customers 15 days to return their products. However, the brand offsets this with a quick refund and straightforward processing, with free return shipping on all orders worldwide. So, if you're looking for a great beauty brand with high-quality products, then SACHEU Beauty is hard to beat. We recommend shopping at SACHEU Beauty today to enjoy their line of impressive beauty products.
Are you in need of other beauty tools? If yes, check out our reviews of Dermaflesh, Billie Razors, SolaWave, and Foreo.
SACHEU Beauty FAQ
Are SACHEU Beauty products cruelty-free?
SACHEU Beauty is 100% cruelty-free: This policy states that they do not test their products on animals regardless of the product development stage. Additionally, the brand works with manufacturers and partners who uphold similar values and standards.
Does SACHEU BEAUTY ship internationally?
Yes, SACHEU BEAUTY offers fast international shipping solutions to serve all their customers. To find out more about their international shipping policies, visit their website. You can also contact their customer support team with any additional questions you may have via email or through the online form on their site.
Where is SACHEU Beauty made?
SACHEU Beauty tests, formulates and manufactures all its products in Los Angeles. The company works with several suppliers and manufacturers to ensure that they offer high-quality products at affordable prices.
Can I sell SACHEU Beauty products on my site?
No, their products are for personal use only. By buying the products, you are obligated not to distribute or sell them for any commercial purposes.