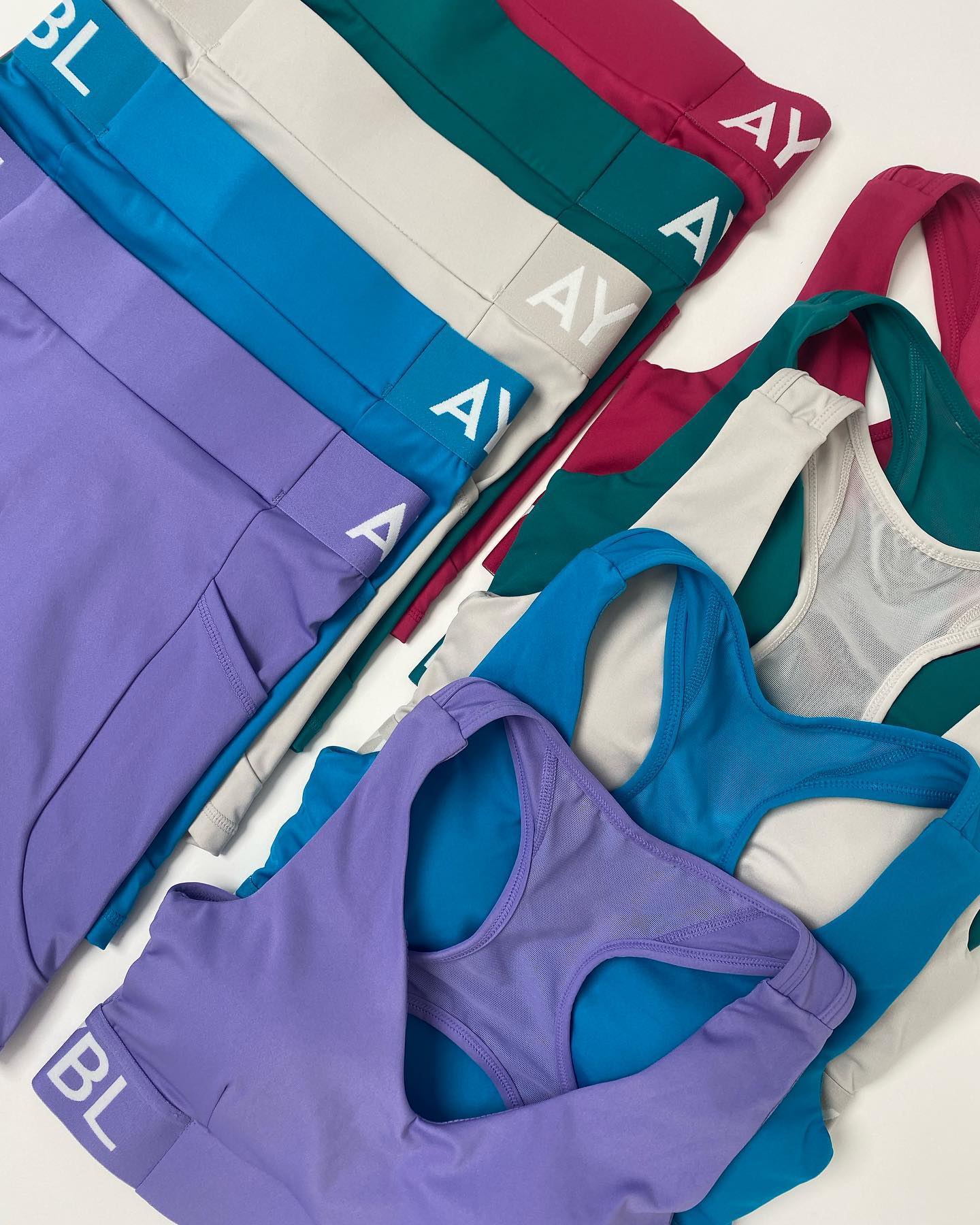 If you love exercising, going to the gym, running, cycling, or doing any other sports that require you to wear leggings, then you're probably always on the lookout for a new pair. There are so many brands right now dropping new styles, new colors, front seam, no front seam, everything you can ever imagine. But sometimes they are see-through, or the price is high or the quality just isn't right. AYBL has been around for a while and some influencers swear by the brand, not to mention the affordability of the products. But what do the AYBL Reviews say?
It's so easy to post good reviews and comments on social media, but when you actually get the product it is a total disappointment. In our unbiased AYBL reviews we'll be checking the products, the prices, materials, and most importantly what customers have to say about the brand. Stick with us until the end if you're also in need of new leggings and activewear.
About AYBL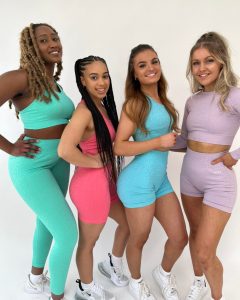 AYBL has some really amazing leggings and the price point isn't too bad either. But who is behind the brand? The founders are Reiss and Kristian Edgerton who founded the brand in 2018. They are from the UK, more specifically from Bromsgrove.
Why did two men founded a women's activewear brand? Well, they wanted to reach 18-24-year-olds and inspire them to live a healthier lifestyle. It is a known fact that dressing up can help us feel better. The idea of getting ready for something makes puts the mind at ease and you're more likely to take on the task better.
The same idea goes behind gym clothes. When you have reliable clothes that do not fall down, don't rip, look cute and perform well, you are more likely to continue going and showing up for yourself.
The idea was spot on from Reiss and Kristian. They created a brand that got famous both in Europe and North America. At the moment, they have over 760k followers on Instagram. According to statistics, their profit reached nearly $3 million by the third year.
AYBL looks and seems good enough, but we're more curious about the AYBL reviews and what the products look like. Before we get into that, let's just look at the pros and cons first:
Pros
UK founded women's activewear brand with a wide variety of clothing items

Prices are affordable

Free shipping above $75

Squat proof leggings

Over 25k 4.7/5 star reviews

Great customer service
Cons
Sizes only available from XS to XL

Doesn't ship worldwide

Catered towards 18-24 age group (that shouldn't stop anyone from wearing these products outside of this age group)
AYBL Products Review
AYBL is not just famous for their leggings, but also for other activewear garments. Choose from AYBL leggings, shorts, bras, hoodies, and other clothing suitable for sports. It's really one of the best leggings brands on the market.
AYBL Leggings Review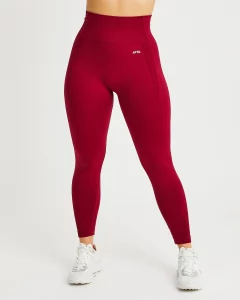 Now the moment we've been waiting for, is an honest AYBL leggings review. They have a few different styles you can choose from. For example, AYBL leggings are all 'seamless', but to differentiate the different styles, these are called motion seamless, camo seamless, balance v2 seamless, and so on. The prices are also different based on the type of leggings you purchase.
According to the 'best selling' filter on the website, the motion seamless and balance v2 seamless leggings are on the top. AYBL motion seamless leggings come in a ton of different colors. Black, peach marl, light grey, yellow, navy, and many others.
These are designed specifically for training as the fabric dries fast, it's soft and it has a high waist to keep you secured. These AYBL leggings also have slight bum enhancement markings to help with the squats. The brand confirms they are squat proof and the materials are 69% Nylon, 17% Polyester, and 14% Elastane. Sizes range from XS to XL. These retail for $45, but you can get them on sale sometimes for half the price.
Popular Alternatives to AYBL
V2 Seamless leggings
The second next best-selling leggings are the balance V2 seamless ones. The colors are slightly different, they have more opaque colors as opposed to the previous style. With that being said, these leggings are perfect for both low-intensity and high-intensity workouts. They are also squat-proof and promise to flatter your shape. Sizes still only range from XS to XL.
The leggings also have slight contouring around the butt and they are super high-waisted. Now, the material is completely different. It's 92% nylon and 8% elastane. Also, squat proof, although lighter colors tend to be a bit more transparent. We'll have to see what customers say about these later on. And the price is the same, $45 per pair of leggings.
AYBL Core Shorts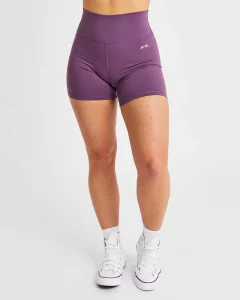 Another useful clothing item you can have in your wardrobe is shorts. Although some people do not like wearing shorts to the gym, they can help with easier movement, you do not feel as hot as you would in long leggings and well, you can show off your beautiful legs!
The AYBL Core shorts are best-sellers within their shorts collection. Retailing at $30, they come in all sorts of fun colors. The navy blue is gorgeous, but so is the mauve wine and olive. The material is 87% nylon and 13% elastane, making it feel like a second skin. They are soft, supportive, and squat-proof. AYBL also recommends them for extreme sports. Size range from XS to XL. It seems like AYBL does not support larger sizes than XL, which is unfortunate.
AYBL Sports Bras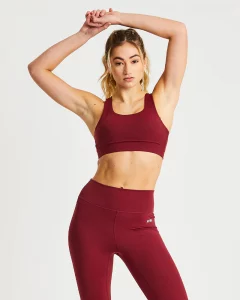 AYBL Sports bras also have a few different styles. You can choose from a motion seamless bra, a core bra, or even a training bra. The training bra has probably peaked some interest among readers, as women tend to look for extra support while working out. You cannot do jumping jacks in every type of bra.
AYBL's training bra looks really supportive. There's a thicker band under the breasts and the strap around the neck is not thin either. The bra doesn't cut into your under arm and it features removable pads. AYBL training bra retails for $32, but it is only available in 4 colors. They might add more later on, however, at the time of writing only blue, red, black, and gray colors are available. Sizes are from XS to XL. The material is a mix of nylon, elastane, and also a mesh on the back.
The main best-selling bra is the motion seamless bra. This one, just like the leggings comes in all different colors. It also retails for $32. It has a scoop neck and on the back a crisscross design. It's supportive with removable pads and the material is sweat-wicking.
AYBL Hoodies
As we're moving on with our AYBL reviews we notice that the brand has some really staple styles that seem to be classic. They do not have crazy patterns, the materials are seamless and plenty of colors to choose from. The same goes for their hoodies and jackets.
The hoodies have lots of different styles, there's one style for anyone. Choose between cropped zip hoodies, or regular cropped hoodies, as well as zip jackets and jumpers.
Two of the best-selling items are the oversized cropped jumpers and we can see why. These are just the perfect add-on to any gym outfit. They come in several different colors, like black, blue, navy, rose pink or sage green. Material is 55% polyester, 41% modal, and 4% elastane.
These cropped jumpers have long sleeves and drop shoulders, you can even pair them with your everyday clothes, not just gym clothes. Interestingly enough, these come in XXS to XXL sizes. Some of them are sold out, but it's great they have included larger and smaller sizes. Lastly, the cropped jumper retails for $35, which is quite affordable.
AYBL Crop Tops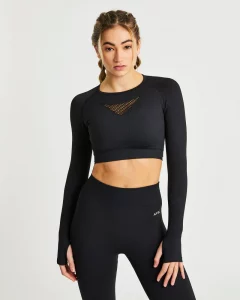 We are living in a world where women and girls are obsessed with crop tops. And since the brand was specifically designed for ages 18-24, it's natural they have a whole category of crop tops.
These were designed to go with your seamless leggings, but also with a pair of jeans. At least some of them. Choose from long sleeve crop tops to training crop vests and crop t-shirts. Whether you're looking for a tight or loose fit, AYBL has got you covered.
A really cute style that goes perfectly with your AYBL leggings is the motion seamless long-sleeve crop top. It comes in all of the different colors the leggings come in, so you can match or mix and match all of them. Sizes range from XS to XL and the price is $35.
The material is 69% nylon, 17% polyester, and 14% elastane. It has long sleeves and thumbholes. The fabric is also sweat-wicking, and seamless and there's a mesh detail in the front. The back has a slight cut-out, but it is flattering and the logo is there as well.
AYBL Reviews from Customers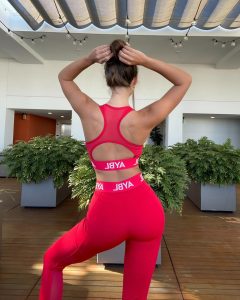 Now, our AYBL reviews would truly not be complete without customer reviews. We had to check a few websites to make sure the reviews are genuine before you decide to spend the money on AYBL.
First off, AYBL has a dedicated page for reviews on its website. You can choose between product reviews and site reviews. For instance, in the product reviews section, there are nearly 25k comments on different styles. The useful thing is that you can see exactly which leggings, bra, top, and so on were reviewed and even the sizing. Surprisingly, there seem to be 5-star ratings for all of these reviews. It might just be that the website doesn't show when it would be 4.5 stars, but going through all of the reviews, nobody left less than 5 stars.
Further customer reviews
And as far as the site reviews, at the time of writing, it wasn't available. We are unsure if it's a technical error or if nobody left any feedback for the whole website.
The good news is that even on Trustpilot they have excellent reviews. Out of 9.5k comments AYBL received 4.7/5 and over 90% of the customers rated it excellent. Most people praised their customer service, which is a bonus. Many companies have good products, however, their support team is not the best. Only 2% of customers rated the brand bad and whatever issues they might have had, AYBL was quick to reply and solve their problem.
We couldn't find any other websites that reviewed AYBL as their own and Trustpilot does, however, there are loads of videos on Youtube reviewing the leggings and other clothing items in-depth. People are saying that the leggings are pretty ''squat proof'' and their quality is amazing compared to how much you're paying. So it seems like AYBL does deserve the 5-star reviews it's been getting.
Sign Up for AYBL
If you sign up for AYBL then you'll get 10% off your first order. Besides having this deal, you can also get access to exclusive deals and of course track your orders. You'll be the first to know if anything comes out new.
Where to Buy AYBL Leggings
Are you ready to purchase your new pair of AYBL leggings? If so, head over to their website us.beaybl.com and select their best-selling leggings. If you're not from the US the website should automatically revert to your country. In case not, you can simply choose the country on the website.
AYBL Shipping and Return Policy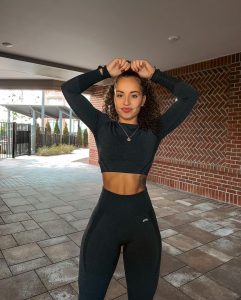 Shipping is pretty straightforward on the AYBL website. They ship to most countries and the prices are not too bad. As it's a UK brand, all of the shipment goes out from the UK.
For USA, UK, Canada, and Australia you can choose between standard and express shipping. USA's standard shipping costs $7 below orders of $75 and above this they are free. It also takes 3-5 working days to deliver your goods.
As far as to express shipping, the rate is $16 for any orders below $150 and free above this amount. Express shipping will take about 1-2 working days.
AYBL also ships to the rest of Europe, however, it does not state anywhere whether they will ship to Africa or Asia.
Just like many other companies, AYBL also has a return policy of 30 days. The only way you can return the items and receive a refund is if you have not worn them, washed them, or altered them in any way. You'll also have to keep on the original swing tag.
They do not accept exchanges, but the good news is that if you received a faulty item, you might not have to return it. Just contact customer service and they will let you know if you'd need to return or not.
AYBL Promotions & Discounts
Wondering how to get an AYBL promo code to get even better offers? Well, when you sign up you'll already get an email with a promo code for 10%. Besides that, you can look for sales on the website or check out for any promotions and discounts on their social media.
If you're a student, there's an AYBL student discount you can take advantage of. This is only for US customers. If you have a Student Beans account you'll unlock a 10% discount on all of your orders.
AYBL Customer Service
Are you trying to get in contact with AYBL customer service? You can do that in two ways:
Live chat which is available Monday to Friday from 9 am to 5 pm GMT
Completing an online form via a link. AYBL customer service team will get back in 1-2 business days
AYBL Reviews: Editor's Verdict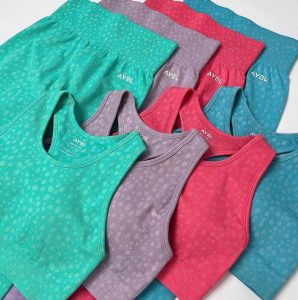 Still curious about our verdict after reading AYBL reviews? After checking out the products, and prices and reading customer reviews, we definitely believe that AYBL is worth the money.
The brand genuinely cares for its customers and the apparel items are of amazing quality. The prices are also very low compared to brands like Nike or Adidas. Of course, you cannot compare these brands, but what you can compare is the great quality AYBL offers despite being a fairly new apparel company.
And the customer service team is really helpful, so if you have any issues at all, it's easy to get in touch with them and the AYBL team will solve your problems. It's a yes from us!
Looking for more activewear brands like AYBL? Check out our reviews of DoYou Even, Ellie Activewear, Girlfriend Collective, and Beyond Yoga. 
AYBL FAQ
Is AYBL legit?
Are you wondering 'is AYBL legit'? Yes, the company is very much legit and operating from the UK.
Is AYBL a good brand?
Are you still thinking 'is AYBL a good brand'? Once again, we do believe it is a good brand. It's reliable, good quality items and the prices are affordable.
Is AYBL squat proof?
According to customer reviews, AYBL is squat-proof. You should still, however, stick with darker colors as light colors tend to be more see-through due to the light pigment.
Is AYBL true to size?
Yes, AYBL is true to size, although if you're between sizes it's better to size up.