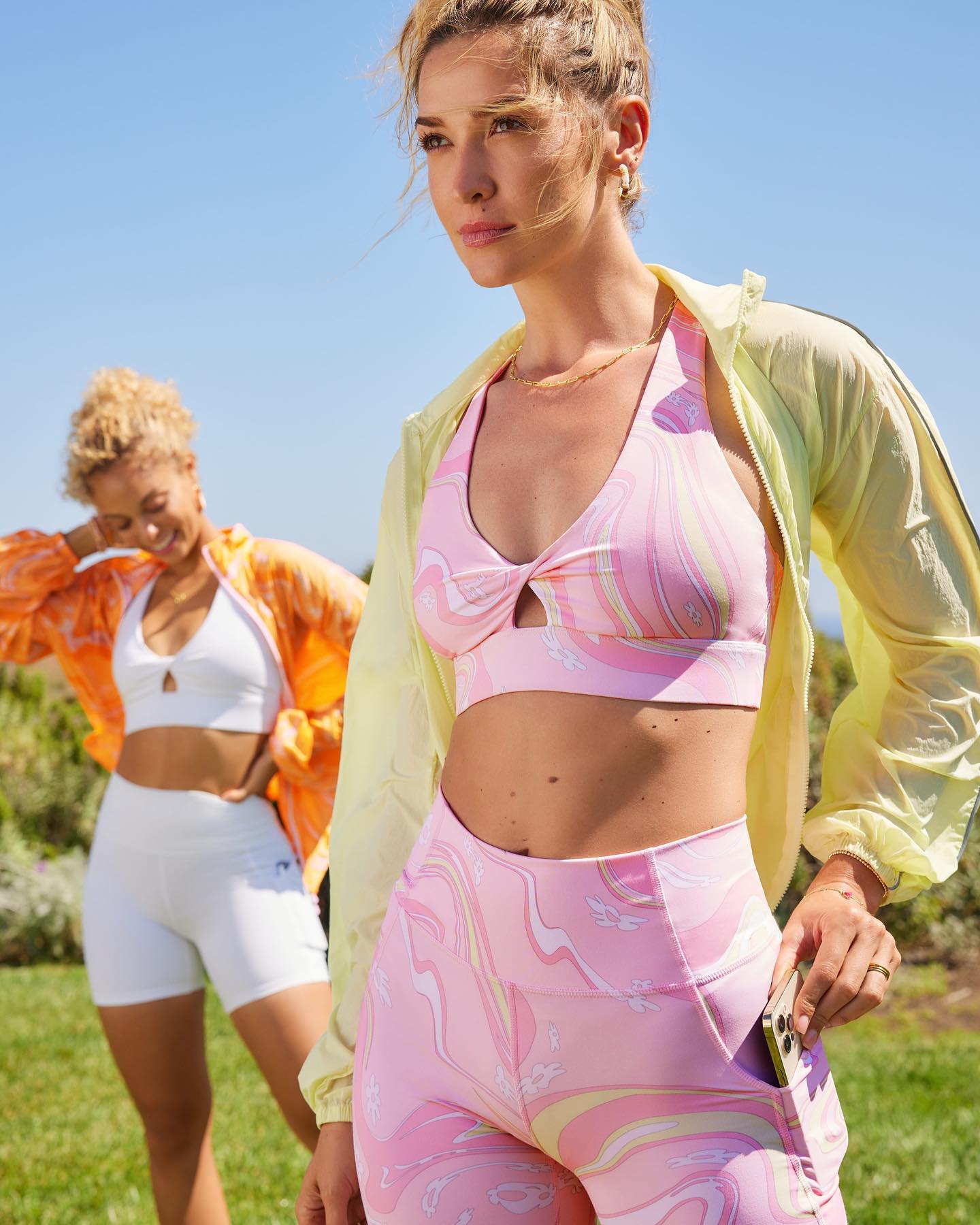 At some point in life, we all take the initiative to get back in shape. We may have realized that we always feel tired and without energy and decide to get back into sports. We might even hope to cure health-related issues. And what's as important as the mindset you build when you go train? The quality of the gear you train in. And this leads us to our Fabletics Review.
Today, we will be breaking down all the aspects of a now world-famous gym clothes brand co-created by actress Kate Hudson: Fabletics. We will review their clothing selection, the membership they offer their customers, take a look at their prices, sizing, and fabric quality – everything you need to find out whether Fabletics' subscription per month is the real deal!
About Fabletics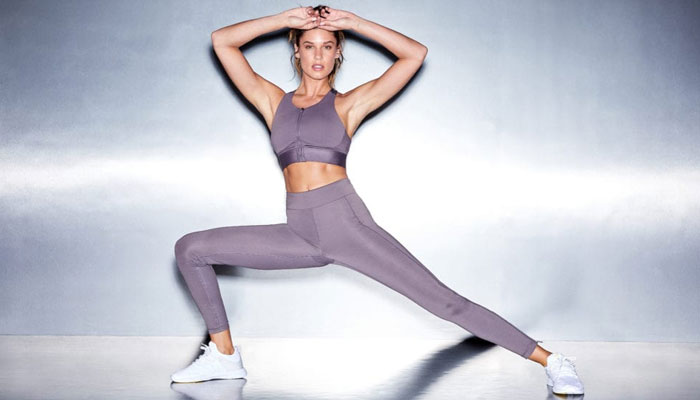 Launched in October 2013, Fabletics is an American online clothes retailer focused on sportswear and activewear designed for both men and women in Los Angeles. Best known for the participation of actress Kate Hudson in the foundation of the company, alongside business partners and founders of JustFab Adam Goldenberg and Don Ressler, the young company was brought to fame with their famous VIP program that allows customers to purchase their activewear at a mouthwatering half price.
The e-commerce solution thought up by Fabletics is an interesting VIP membership account that allows customers to receive a monthly email with the brand's latest styles. Customers can choose between various coordinated outfits that focus on high-quality fit, function, and style. It is flexible enough to cancel Fabletics whenever you want from your account.
Fast forward to 2023, the monthly subscription fitness brand now boasts over 52 brick-and-mortar locations in the United States, along with pop-up stores that carry a large selection of the Fabletics leggings, sports bra designs, and other workout items to be worn at any time of the day. A true one-wardrobe solution, Fabletics was designed by Kate Hudson as the ultimate fitness brand to transition easily from workouts to the movie set to playing soccer with her sons. Every month, you can choose new designs at an amazingly affordable price.
Whether you are into running, weight lifting, CrossFit, or Pilates, Fabletics can provide you with the workout clothes you need. This is a sign that you can really live fit and achieve your passions in life, month after month. It does seem like the concept of the brand sticks to the values of community and self-improvement.
Fabletics was featured in Forbes, People, Glossy, CNN, and Fashion Network.
Before we dig deeper into this Fabletics Clothing Review and its member services, let's take a look at the brand's pros and cons:
Pros
A wide array of workout outfits, including leggings, tops, sports bras, socks, and accessories
Styles available for women and men
Plus sizes available
Flexible Fabletics VIP Membership to skip or cancel anytime that allows you to receive new clothes every month
60-Day Workout Guarantee allows for returns for a full refund
Cons
Some customers report clothes to be on the smaller size
Shipping only available for USA and Australia
Need to subscribe to enjoy VIP member prices
Fabletics Women's Clothing Review
Fabletics offers a wide range of women's clothing that encompasses sports bras, leggings, joggers, and accessories in various stunning colors and sizes that can fit most bodies (from XXS to 4X). The brand has a VIP membership where it allows you to purchase all of the sports bras, or any other type of clothing for cheaper. It is worth signing up as you will not lose anything, but gain a pair of the best leggings.
Oasis 2-Piece Outfit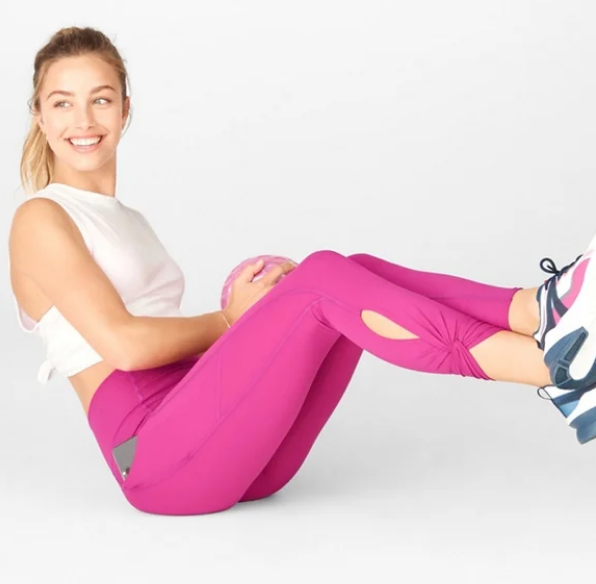 The Oasis 2-Piece outfit is an all-body inclusive set that sizes XXS to 4X can wear comfortably and includes:
Oasis Twist-Front Sports Bra
Oasis High-Waisted Twist 7/8 Pair of leggings
The outfit ($59.95, or $124.90 for non-VIP customers) focuses on feminine details. For example, matching keyhole opening, and a delicate twist design on both the sports bra and the high-waisted leggings. If you are into neutral colors, the sports bras and leggings in Navy, Thyme, Black or White shades will be perfect for you. Fabletics also carries the Oasis model in fresher colors like Coral Haze, Sky Purple, or Surf Blue.
Rated 4.6 out of 5 by over 6.700 customers, the Oasis is recommended for its "surprisingly supportive" and comfortable fabric that allows you to run effortlessly.
"I have shared this with several people. Very good quality product and I will be purchasing other products in the future."
Forward 2-Piece Outfit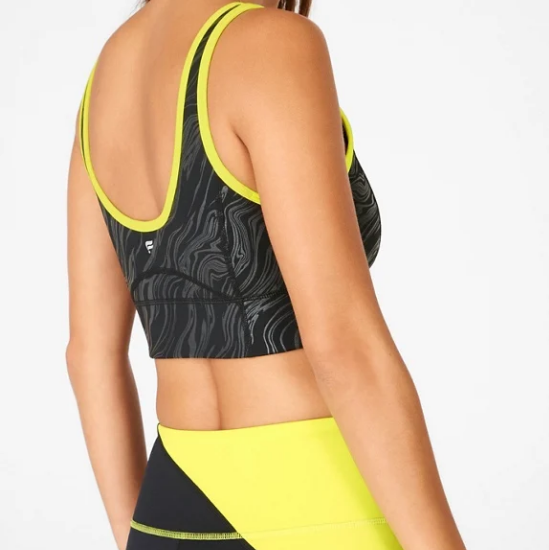 Recommended by a whopping 88% of the members who have purchased it, the Forward 2-Piece outfit (RRP $129.90, or $69.95 for VIP members) is made for on-the-run days and includes:
the Forward Medium-Impact Sports Bra
the Forward Silky-Smooth leggings, which feature Fabletics' signature patent-pending triple-pocket design
This Fabletics review has found that customers enjoyed the true support of the bra and its flattering design:
"This has got to be my favorite style from Fabletics. It's so flattering, fits great, gives good support even in a high-intensity workout, etc."
The Forward outfit comes in sizes XXS to 4X and in various beautiful colors that include Aquarius, Brick, Berry Kiss/Lemon Crème and Driftscape/Thunder for the bra, and Pacific Blue, Lipstick Red, and Grotto, and more for the leggings. As with all the Fabletics workout clothes, it comes with a 60-Day workout Guarantee. This allows you to return it for a full refund within 60 days if it doesn't perform.
Studio Stylish 3-Piece Bundle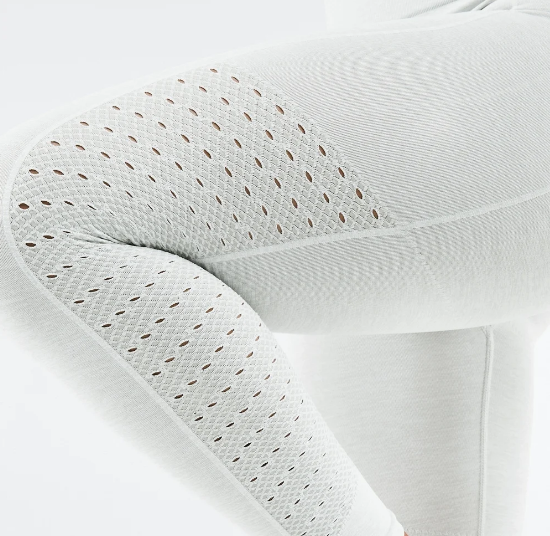 The Studio Stylish 3-Piece bundle retails for $165.85, or $74.95 for VIP members, and has been recommended by 90% of over 8.200 customers. The bundle includes:
Tyler Seamless Tank, available in sizes XS to XL
Sync High-Waisted Perforated 7/8
The Studio Stylish 3-Piece bundle is designed to keep cool and allow your body to breathe whether you are training or relaxing. The moisture-wicking and chafe-resistant fabric is made with 48% rayon, 31% Nylon, and 21% Elasthane for compression and comfort.
Explore 2-Piece Outfit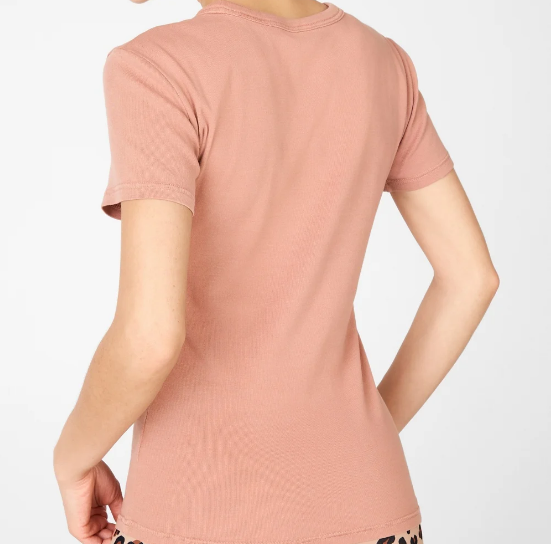 The Explore 2-piece outfit (RRP $119.90 or $59.95 for VIPs) is considered a go-to-style staple outfit, with a ribbed T-shirt and comfortable plush sweats. It includes:
the 100% cotton Tinsley Short-Sleeve Tee in sizes XXS to 4X
the Drew Sweatpant in sizes XXS to 4X made with 67% Polyester and 33% Cotton
The customers' reviews we have found rave about the ultimate comfort that the Explore 2-Piece offers: "Fits perfect and feels great. Light and breathable."
Fabletics Men's Clothing Review
Although initially designed by a woman to juggle work, gym life, and personal life, Fabletics' member services are also available for men. Tees, pants, hoodies – male customers can purchase a whole outfit thanks to the apparel for men.
The Front Row Tee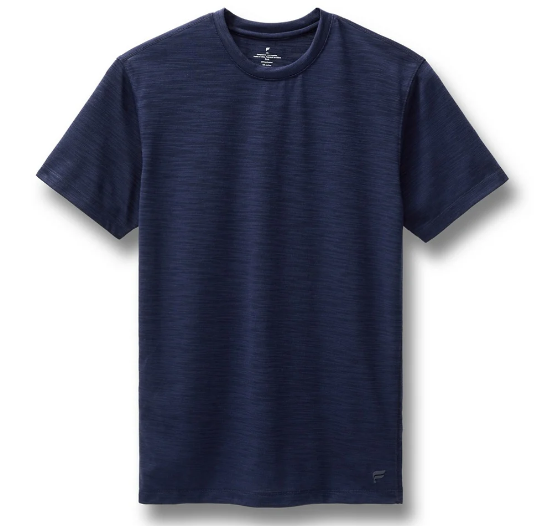 The Front Row Tee, available from size XS to XL on the Fabletics store, is made from 15% cotton and 85% polyester. It provides you with a soften-than-cotton feel, combat stink, and fight away pit sweat. Moreover, its textured design is the optimal blend of performance and style – with you, on the go.
It is a truly versatile tee that you can boast on a date night, on a stroll around town, or for a training day. The Front Row Tee features:
4-Way stretch
Anti-stink
Breathability
Sweat-wicking feature
If you wish to purchase the Front Row Tee, it is available at retail guest price for $49.95, and members can enjoy two different offers on this T-shirt:
New VIP offer: 2 for $24
VIP: $34.95
The Takeover Pants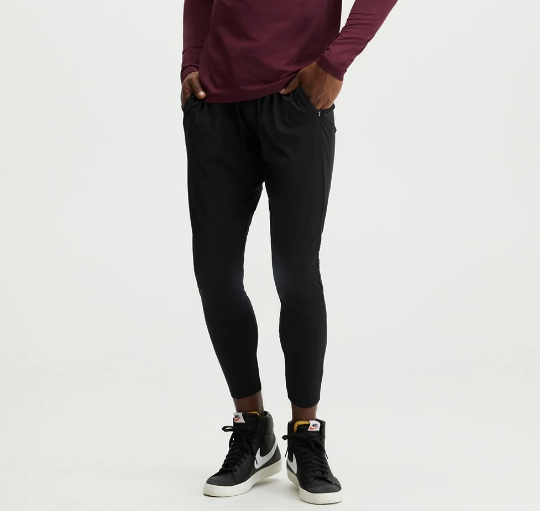 The Takeover Pants were designed as the luxe version of your usual workout pants. With 72% Nylon and 28% Spandex, they feature:
4-Way Stretch
Anti-Chafe, Static, and Stink
A sweat-wicking property
Reflectivity
Firstly, the high-stretch nylon helps you feel cool and compressed during your workouts and offers a butter smooth, cool touch. Secondly,  Takeover pants come in sizes XS to XXL, and the brand recommends sizing up for a more relaxed fit. Lastly, the handy towel loop and zip pockets add to the comfort during a training session since you can keep your towel and phone at hand to enhance your performance.
The Takeover Pants' prices can be broken down as follows:
$74.95 for guests
$54.95 for members of the VIP program
$29 for new VIP members of the website
The Training Day Hoodie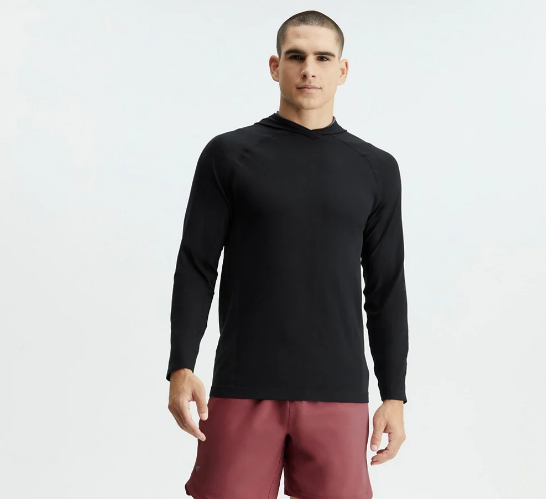 The Training Day Hoodie, available for sizes XS to XXL, retails for $54.95 or $39.95 for VIP members. It is rated an excellent 4.9 out of 5 on the website, with its sweat-wicking and anti-stink features.
This is the hoodie you go to when you need to level up your workouts since the lightweight seamless mesh fabric hugs the body to keep you cool and performant. The Training Day Hoodie was designed with 64% Nylon and 36% Polyester, with an anti-chafe technology that keeps your head in the game.
Fabletics Customers Reviews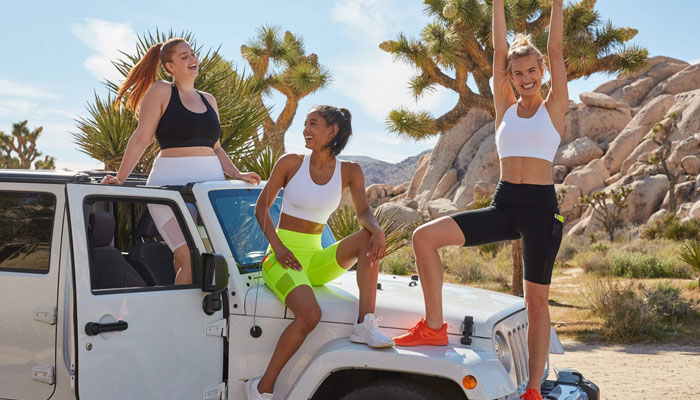 When writing this Fabletics Clothing Review, we have taken a great look at the reviews that customers have left on Trustpilot, SiteJabber, and the official website about their shopping experience with the brand. We have found the reviews to be mixed, with most customers raving about their membership program experience and clothes of the shop with 5 stars on their reviews. In contrast, others felt like they had been deceived into buying more outfits than they wanted.
Among the positive points highlighted by customers, we have found the brand to be very helpful and reactive when contacted, which we also have noticed reading the company's quick answers to the reviews:
"I sent the package to the wrong address. I called, and Alex canceled the order quickly, and it didn't take long to edit my address and order. Thank you."
"I not only love the merchandise, but the customer service is excellent as well. The service reps will walk you through and explain the process of how the club works."
Comfort and quality were also highlighted by the great majority of customers, with reviews reading:
"Leggings and bras that always fit true to size and never fail to provide great style. Love Fabletics leggings more than Lululemon and Athleta! Love the price tag even more!"
Popular Alternatives to Fabletics
Further customer reviews
On the other hand, some of the customers thought the price of the clothes was too high; however, subscribing to the membership gets you further discounts. A handful of customers expressed their disappointment at the often out-of-stock items; others talked about being "enrolled in VIP membership and charged $49.95 automatically every month".
However, a quick look at the website showed us that when you make a purchase, the existence and price of the VIP monthly subscription are stated on the Fabletics homepage, with the ability to skip a month by the 5th of the month to avoid being charged that month on the deal website pages. Also, the membership is flexible, and you can always skip a month or cancel it when you feel like it!
Sign Up for Fabletics Membership
Signing up for the Fabletics VIP Membership has got to be one of the easiest ways to get trendy workout apparel every month. To get started, the company asks customers to take a short quiz on the website, with questions such as:
What kind of sports you do to get fit
Your go-to rise in terms of leggings
How supportive you like your sports bra to be
Your ideal pair of leggings length
What designs you like in terms of neutral or patterned outfits
Your bra, top, and bottom sizes
Once you sign up for the VIP program, you will be billed $49.95 on the 6th of every month for a Member Credit that you can redeem for great savings on your Fabletics orders. Customers can enjoy a 20% to 50% discount on full-priced styles and shop designs and styles exclusive to members as part of the flexible VIP membership.
As a Fabletics VIP member, you can choose to skip the month and do so between the 1st-5th of each month without being charged. You can also cancel your membership directly on your account on the website or by calling Customer Service (open 24/7).
Where to Buy Fabletics Clothing
If you are looking into purchasing Fabletics workout clothing, and why not becoming a VIP member, you can find the whole selection on the official website. Additionally, you can shop the brand in one of the 52 stores located all across the United States. Several pop-up shops also carry Fabletics' workout gear, from sports leggings to everyday activewear.
Fabletics Shipping and Return Policy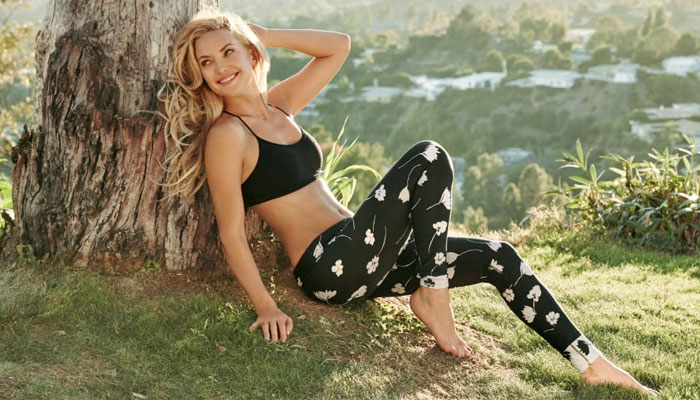 When you purchase from the Fabletics website, shipping and handling are calculated after applicable discounts and before sales tax. Fabletics ships their outfits to the contiguous United States, Alaska, Hawaii, Puerto Rico, APO, and Australia.
Shipping rates can be broken down as follows:
USA standard shipping: $4.95 flat rate for orders under $49.95 (free over $49.95) via FedEx or USPS, the order arrives in 6-14 business days
USA rush shipping: $15.95 via FedEx or USPS, the order arrives in 2-3 business days
Alaska, Puerto Rico, APO, Hawaii: $9 via FedEx or USPS, the order arrives in 7-10 business days (no Rush shipping available)
Australia: $9.95 (or $5.95 for VIP customers) via DHL; order arrives in 7-10 business days (no rush shipping available)
Returns & Exchanges
If you are not completely satisfied with your Fabletics order, the brand offers a 60-day return and exchange policy for all US and Canada orders. Furthermore, for non-contiguous US territories, including Alaska, Hawaii, Puerto Rico, and APOs, the return shipping fee of $9 incurs to the customer.
Items purchased through special promotions, such as final sale items, are not eligible for returns or exchanges – terms vary according to the offer.
For your order to be eligible for a return/exchange, your items must:
be in new, unused condition with the original packaging
have all tags still attached
accessories must be returned with all pieces included and intact
In the US and Canada, items can be returned for:
Fabletics membership or store credit for free
exchange for another item for free
a refund
In Australia, exchanges are not available. Items can however, be returned for:
Fabletics or store credit for free
a refund
Fabletics Promotions & Discounts
Fabletics always have some sort of deals going on. You have to check the website or if you're a newsletter subscriber, you'll get the news in your inbox. For example, one of their best deals is the 2 for $24 on leggings on your first order. This is something many women take advantage of and it's worth it.
You can skip the month at any time on your account, so you don't have to spend when you don't need new designs – one more reason to try the Fabletics styles!
Contact Fabletics
If you have a question that has not been covered in this Fabletics Clothing review, you can contact the support team via:
Live Chat on the website, from 9 am to 9 pm (EST), 7 days a week
Telephone at 1-844-Fabletics (1-844-322-5384), 24/7
You can also find the brand on YouTube and Pinterest for further questions and inspiration.
Fabletics Review: Editor's Verdict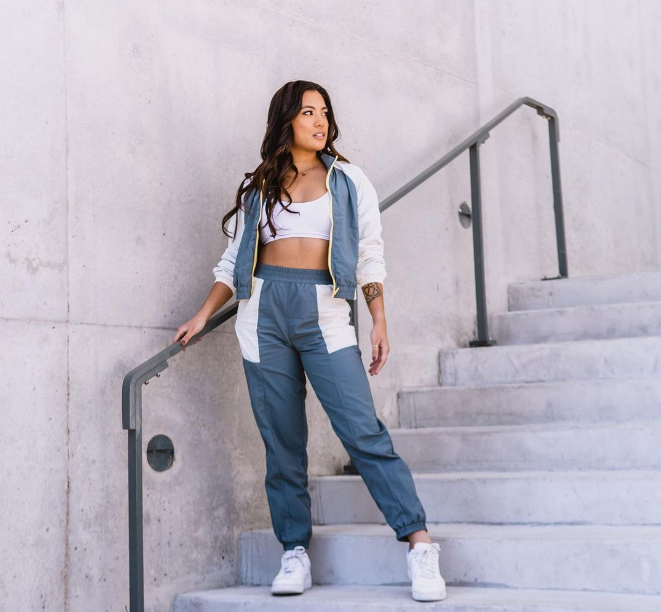 From all that we have gathered writing this Fabletics Clothing Review, it seems like Fabletics has really worked to build an all-body inclusive system. This allows most bodies to wear the outfits in style, and most importantly, in comfort while you are going about a chill day or working out at the gym. The image of empowerment and well-being is well-supported by the array of sizes, styles, and designs available for men and women.
The great reviews about the quality of the Fabletics-developed fabrics, various designs, styles that you don't need to spend millions for, and super reactive customer support leaves no wonder about why the brand has taken over the world!
Looking to upgrade your wardrobe? Here are a few more options to consider like AYBL, Ellie Activewear, Girlfriend Collective, and Beyond Yoga. 
Frequently Asked Questions
Is Fabletics Good Quality?
Fabletics focuses on creating the most premium performance fabrics since good quality is essential to every pair of leggings. If you need a specific compression level, you can choose between 5 different fabrics, and some leggings are even designed specifically for squats. Great quality that you don't have to spend an arm and a leg for!
How do I know which fabric I should get?
Fabletics offers a range of compression levels in their core fabrics, made to provide the most premium performance. Fabletics has developed several different fabrics that range from maximum to light compression:
PowerHold® offers maximum compression for the most flattering silhouette.
Motion365 offers superior support and breathability for unparalleled versatility with a high compression fabric.
SculptKnit is a medium compression fabric that offers engineered compression contours and sculpts in all the right places.
PureLuxe is a medium-light compression fabric that provides a total range of motion coupled with a super-soft, buttery feel.
Seamless is the lightest compression Fabletics fabric, the ultimate in comfort with a second-skin feel.
What sizes does Fabletics offer?
Fabletics has set itself as a true body inclusive brand, with a true body empowering message in their collections that range from XXS to 4X. Most of their styles are true to size, and you can also find a detailed size guide on their website.
Are Fabletics leggings see-through?
Yes, Fabletics does confirm that their leggings are squat-proof and never see-through. They test the opacity of the products before releasing them.
Does Fabletics have a maternity line?
Fabletics does have a maternity line, for example, the High-Waisted PureLuxe Maternity Leggings.