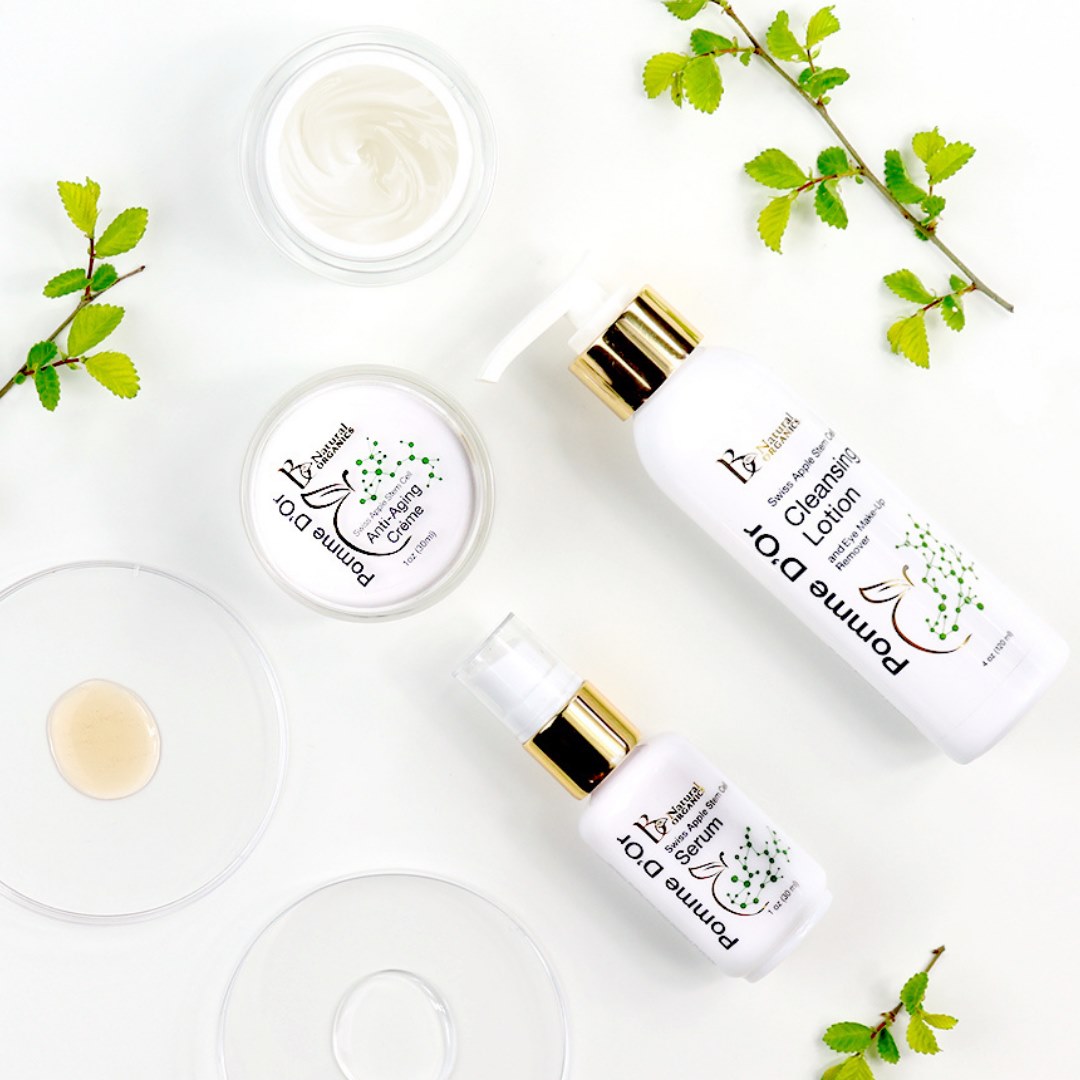 The popularity of organic products is increasing every day because they do not contain any harmful chemicals or toxins that could harm your body or skin. Be Natural Organics offers results-driven and botanically active organic skincare products. The company searches for the freshest and most active plant materials available worldwide. The brand complies with Whole Foods Body Premium Standards and Ecocert, and they offer EWG-verified products. We'll examine Be Natural Organics reviews from customers, the discounts they offer, the brand's top-selling products, and more to help you decide if it's worth it.
About Be Natural Organics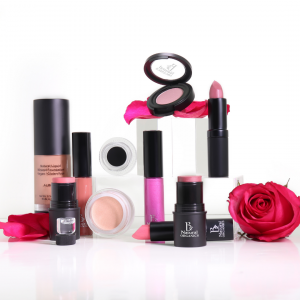 Be Natural Organics is the brainchild of Joanne O'Donnell, who is a skincare professional and entrepreneur. She spent years perfecting her signature facial and body treatments to achieve exceptional results for clients. Joanne's treatments are based on a simple principle: when your skin is well cared for, it will look good, feel great, and perform better.
The brand's team of experts comprises a group of women who are passionate about skincare and helping you look and feel your best. Its mission is to provide you with the highest quality organic skincare products at an affordable price. 
They believe that each person should be able to afford quality skincare products, so they have made a goal to help you do just that! The brand is not only committed to providing you with a healthy alternative to traditional beauty products but also to helping those who are in need around the world. They donate part of the proceeds to charitable organizations that help children worldwide receive proper nutrition and education for every product sold.
Be Natural Organics' range of natural products is designed to nourish and protect sensitive skin without harsh chemicals or preservatives that can irritate the skin further. The brand has 4,611 Instagram followers and more than 2,3k followers on Facebook.
Before we look at Be Natural Organics reviews from customers and its bestseller, let's explore the pros and cons of the brand.
Pros
Their skincare products are cruelty-free and only use natural ingredients

Customers have a wide range of products to choose from

Their products are hypoallergenic and suitable for sensitive skin

The company offers free shipping on all orders over $50

They offer rial size samples for all their products

Their products provide powerful results
Cons
The scent of the products is not appealing to everyone

No phone support

They do not accept returns
Be Natural Organics Products Review
Natural organic skincare products are the future of beauty. Be Natural Organics products do not contain harmful ingredients that can damage your skin over time. We'll look at the brand's bestsellers to give you a clear picture of what it offers.
Be Natural Organics Hyaluronic Serum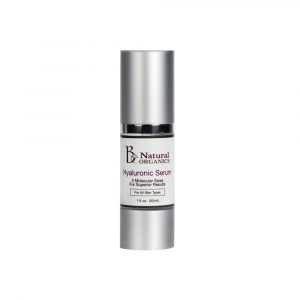 Designed to help reduce the appearance of wrinkles and fine lines, Be Natural Organics Hyaluronic Serum contains hyaluronic acid. This substance is naturally present in the human body, and it acts as a cushioning agent for your skin, helping to keep it hydrated and smooth.
Hyaluronic acid can be found in the connective tissue between cells, but it does not accumulate in your body as you age. As we get older, skin becomes drier and less elastic, making you look older. You can reverse this natural phenomenon if you regularly use Be Natural Organics Hyaluronic Serum.
This product has proven to be highly effective when it comes to reducing wrinkles and fine lines because it attracts water molecules from its surroundings, hence plumping up dry skin cells. As a result, they look younger and more supple.
In addition to hyaluronic acid, Be Natural Organics Hyaluronic Serum contains vitamin C, collagen synthesis stimulators, and antioxidants that combat premature aging. 
If you are looking for an anti-aging skincare product that will hydrate your skin without leaving it feeling greasy or oily, this is the ideal product for you. For only $25, you can improve your skin's texture with this organic skincare product.
Be Natural Organics Aha Facial Wash
Some Be natural Organics users have become devoted to their facial cleanser. Many people use it every morning and night, as it removes dead skin cells gently and is not too harsh on the skin. You can use it as often as you want without worrying about overdrying your skin. 
The Be Natural Organics Aha Facial Wash contains 25% glycolic acid, which exfoliates your skin to remove dirt and dead skin cells; this can reduce acne scars and wrinkles. The cleanser also features aloe vera, which soothes irritated skin and protects it from sun damage due to SPF 15 sunscreen built into the formula. 
This wash does not contain any artificial colors or fragrances either. It's also free from paraben and other harmful chemicals.
Most people using the Be Natural Organics Aha Facial Wash have noticed that their skin looks more radiant after using the product for just a few weeks. Available in a 6-oz bottle, you can get this product for only $24.
Be Natural Organics Natural Glow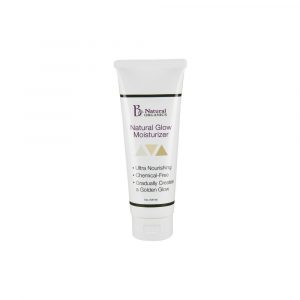 Formulated to enhance your skin's natural radiance without leaving any greasy residue, Be Natural Organics Natural Glow Moisturizer is a lightweight, oil-free moisturizer. It is packed with vitamin C, E, and other antioxidants to keep your skin hydrated and youthful-looking.
The product also has a light citrus scent and is enriched with organic coconut oil and aloe vera leaf juice to soothe and nourish the skin. Be Natural Organics reviews show that users love the moisturizer because it contains lactic acid that helps exfoliate the skin to smooth out fine lines and wrinkles while imparting a healthy glow to your complexion. 
It also features bilberry extract, which helps to even out your skin tone, leaving you with a natural glow. Because the Be Natural Organics Natural Glow Moisturizer is an organic, vegan moisturizer, it's perfect for any skin type, including dry, sensitive, and mature skin. You can use it alone or under makeup as part of your daily skincare routine. 
You can moisturize and nourish your skin with the Natural Glow Moisturizer for $32.
Be Natural Organics Micellar Water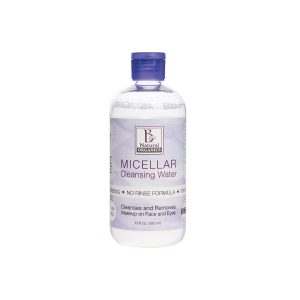 Micellar water is a mild makeup remover that can also be used as an alternative cleanser for those wearing minimal makeup or having sensitive skin or acne-prone skin. This form of cleansing does not require rinsing but instead uses micelles (tiny oil particles) to lift dirt. 
Be Natural Organics Cleansing Water is a gentle, non-drying formula that is great for all skin types. It's enriched with hyaluronic acid and vitamin E to help hydrate, soothe, and nourish skin while removing impurities; this micellar water also contains essential oils of lavender and chamomile to calm your mind and body.
This product is 100% natural, cruelty-free, and does not contain any paraben or sulfates, making it perfect for sensitive skin types like mine. The best part is it doesn't sting my eyes at all! It is very easy to use this product – pour some onto cotton pads or into your hands and gently wipe away your makeup without rubbing too hard on your skin. 
It also has aloe vera and rosewater extracts known to help soothe irritated skin and prevent breakouts. You can ensure your skin is fresh and hydrated with this micellar water for just $18.
Be Natural Organics Eyeshadow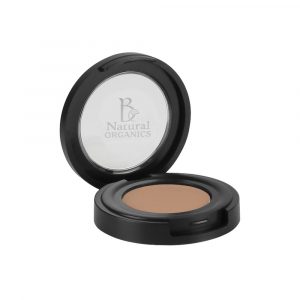 Be Natural Organics Eyeshadow is a cruelty-free, vegan, natural mineral eyeshadow that is used both on the eyes and lips. It's made with crushed mica minerals, organic jojoba oil, and natural plant waxes. 
The shades are formulated to provide rich color payoff, blendable texture, long-lasting wear, and subtle shimmer. Each shade has its unique name and description. There are over 70 different Be Natural Organics Eyeshadow shades available in their line.
The packaging is made from recycled plastic with a matte black label on top of the lid with the shade name. The Eyeshadow is small enough to fit in your makeup bag or purse but doesn't come with an applicator, so you will need to use your brush or sponge when applying these shadows.
Available at $16, these shadows have a straightforward formula, which means they will not budge; when applied to the lips or cheeks, depending on what kind of look you're going for. This makes them ideal for someone who wants an easy-to-use product that won't need much effort to put into it by blending or other techniques.
Be Natural Organics Reviews from Customers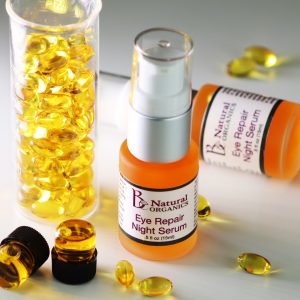 Our team went through online reviews to find out what users are saying about Be Natural Organics and its skincare products. Most customers love their products, and the Be Natural Organics Face Wash is one of the products that customers love because of its effectiveness and natural ingredients.
On MakeupAlley, Be Naturals Organics received a 4.5-star rating out of 5 stars from several reviews, with 100% of customers stating they would purchase their products again. Of those, 70% were satisfied with the quality. The price range was also not that bad according to the ratings.
One of the customers gave the Sea Kelp Daily Moisturizer and the Hyaluronic Serum a 4-star rating and said they loved the ingredients and did not cause any breakouts. The customer eaved about how the moisturizer left their skin fully hydrated. They also noted the downside of the product, saying it was too heavy and left the skin shiny; however, some customers love their skin shiny.
The customer later came and gave the update after experimenting with the different products and went further to say that Be Naturals Organics has the best products compared to competitors, and they will recommend them to their friends and family.
Popular Alternatives to Be Natural Organics
Further customer reviews
We also went through reviews on Amazon, and they were pretty satisfying. The site gave Be Naturals Organics a rating of 4.4 out of 5. A satisfied customer said that she had never used the brand's hyaluronic acid serum, so she decided to try out the sample. They ended up loving it so much to the extent of purchasing its full-size version. It became part of their skincare routine, and they did not experiment with other products. 
They advised that when using the products, it's necessary to let them dry properly before layering anything over the top of it, such as moisturizer and makeup. Because it contains aloe vera, it will rub off in coagulated bits if you don't let it dry.
We also saw one or two negative reviews on Amazon. One of the customers complained that their return policy was not accommodating since the company does not accept returns. Some customers did not like the scent of their products.
We could not find conclusive reviews from the brand website naturals organic.com. However, almost all the single products had a 5-star rating out of 5 stars, which shows that customers are satisfied with most of the brand products, and they keep using them because of their effectiveness.
Sign Up for Be Natural Organics
If you want to be a member of Natural Organics, then visit their website and click on the My Account button at the top right of the website. Then, locate the register box where you will be required to fill in your details and search for a username, email, and password to use in the future to access your account. Once you become a member, you will be entitled to a 15% discount on your first purchase.
Where to Buy Be Natural Organics
You can purchase BE Natural Organics products on their website BeNaturalOrganics.com. Their products are also available on select online retailers, including Amazon and organics.com. But if you want to enjoy the discounts and promotions, you are advised to purchase directly from their website.
Be Natural Organics Shipping and Return Policy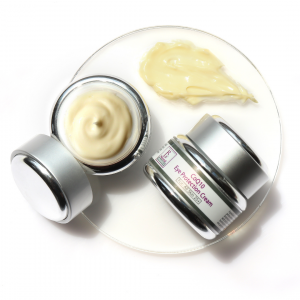 The brand ships its products worldwide. However, some products are subject to restrictions, and some cannot be shipped to international destinations.
The Be Natural Organics will estimate shipping and delivery dates when you place an order based on your product and the shipping options you select. Add items to the cart and go to the checkout page, where you will find their prices and shipping methods.
If you are not satisfied with the organic skincare products you have bought, you can exchange them for credits. The company does not accept returns on its products. You can only return a product if you have received the wrong item. In this case, you have to contact the company within three business days after receiving the order. The products have to be in new condition and unused.
Be Natural Organics Promotions & Discounts
The brand offers several discounts to its customers. They include:
30% off any order using the discount code NEWSBNO

15% off on your first order when you use code NEW during checkout

Earn 200 points for free after you set up your account and make a purchase

get 15% off after signing on the brand newsletter 

Free shipping on US orders worth $50 or more
Contact Be Natural Organics
If you have any inquiries that this review did cover, you can reach out to the Be Natural Organics customer support team via their email i[email protected] or fill out the message on their website.
Be Natural Organics Reviews: Editor's Verdict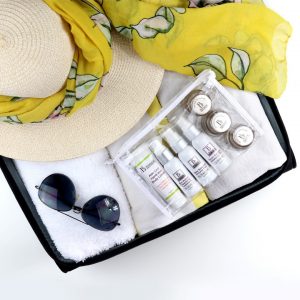 Based on the many positive Be Natural Organics reviews we found, this brand is worth checking out. Most customers raved about the quality and effectiveness of their products. Users also said it is great to see a wide range of 100% natural products covering everything from skincare and bath products to makeup items, such as lipsticks, eye shadows, and eyeliners. 
Based on the reviews, it is apparent that this brand is giving its customers what they want when it comes to organic personal care products. Organic and natural ingredients and safer manufacturing processes that do not have harmful chemicals are some of the features people appreciate about this brand. We, therefore, recommend Be Natural Organics to anyone looking for organic skincare products at affordable prices.
Are you looking for other organic beauty products? Check out our reviews of Caudalie, Farmacy Beauty, Go-to Skincare, and Follain.
Be Natural Organics FAQ
Is Be Natural Organics cruelty-free?
Yes, Be Natural Organics is cruelty-free. The company's products are not tested on animals, and neither do they purchase any ingredients from suppliers who test on animals.
Is Be Natural Organics vegan?
Be Natural Organics is committed to producing products as animal-free and vegan-friendly as possible. These vegan-friendly products do not feature animal ingredients, and they have not been tested on animals.
How are Natural Organics products made?
Be Natural Organics products are made by hand in small batches with the freshest natural ingredients, including pure extracts and oils (cold-pressed if they're plant-based), botanicals, fruits, vegetables, and herbs. The products do not contain petroleum products, artificial colors, or fragrances and are never pumped full of water or fillers.
My product is missing parts! What should I do?
Make sure all parts are present when your product arrives. If there are missing or damaged parts, contact their customer support team immediately at [email protected] and share your shipment tracking number. They will ship replacement parts to you at no additional charge.