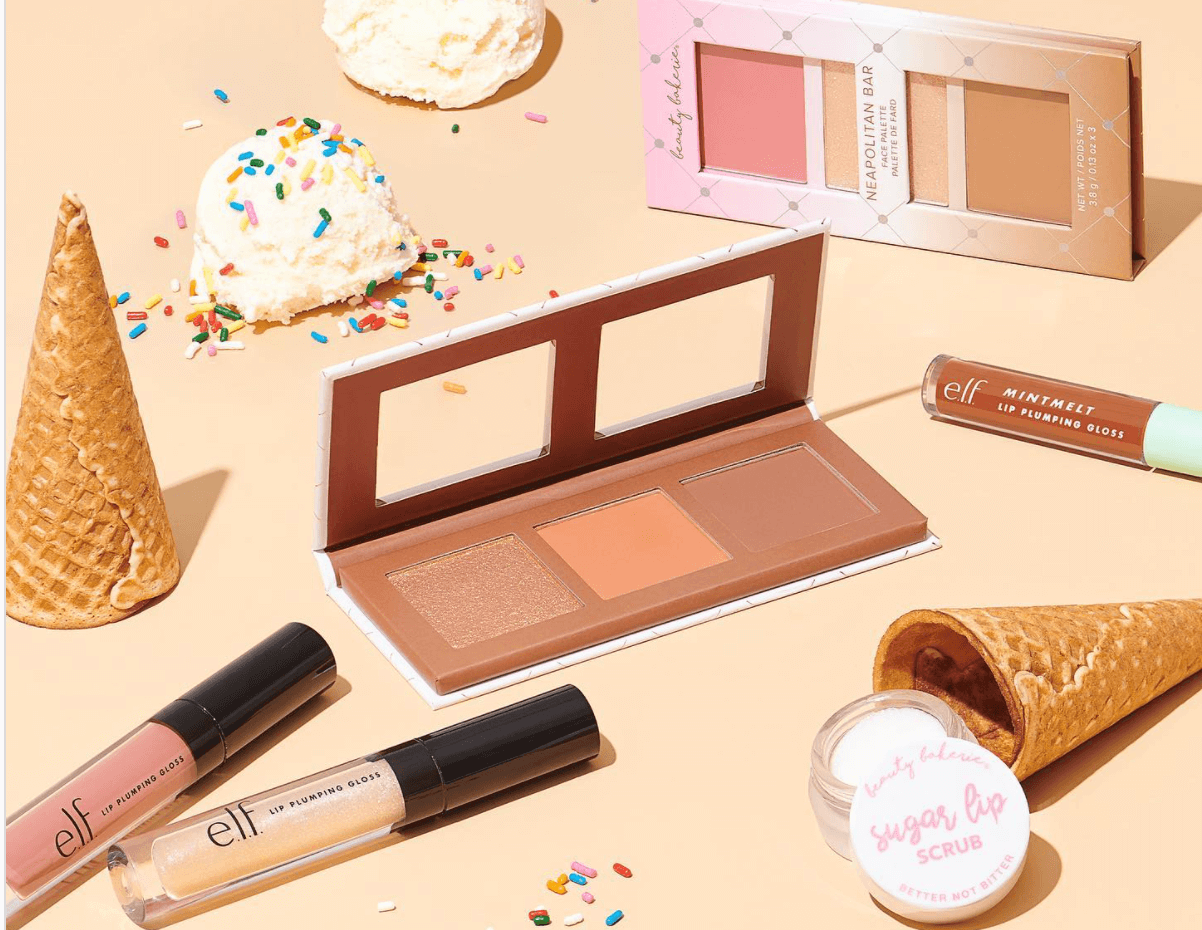 Once you take a look at the Beauty Bakerie products you instantly understand why their motto is being sweet and sweetening the life of others. The founder, Cashmere Nicole believes that health starts at being research-driven about the products we consume or use on our skin. Similar to baked goods, the look is not everything, the ingredients are key, too. But is this philosophy valid for the products they sell? Do the products live up to the hype? In this Beauty Bakerie review, we are going to find the answers.
Join us to investigate the colorful world of Beauty Bakerie, from lip gloss to eyeshadow, so you can decide whether Beauty Bakerie is worth your money or not.
To be 100% able to give you our unbiased, honest review, we will be looking at customer reviews from multiple sources. Last, but not least, we will answer some of the frequently asked questions, including digging deep into the company's cruelty-free production.
About Beauty Bakerie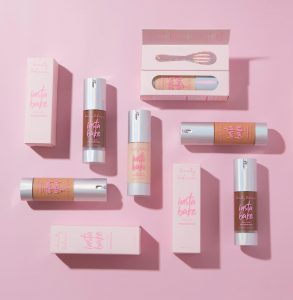 Let's start our Beauty Bakerie review by going back right to the beginning, in 2011, the year when Cashmere Nicole founded the company.
After a long, but successful fight with breast cancer, Cashmere decided to put her health before anything else and started researching the general ingredients used in cosmetics.
Soon she was inspired to create her own brand selling high-quality makeup that not only enhances the visible beauty but is healthy and safe to use too.
According to the company, all the products they sell are cruelty-free. The company is committed to taking a stand firm against testing any ingredients, components, or finished products on animals.
They also define themselves as a vegan-friendly brand being "some, if not most" of their ingredients and products vegan.
In terms of the products, Beauty Bakerie has everything you need in your makeup bag. They usually have multiple, but at least one option for lips, eyes, face, and skin, so from primer to fixing spray, your makeup routine is covered.
As the product line was entirely inspired by baking, don't be surprised by the Beauty Bakerie blending eggs or the setting powder named after different types of flour. After all, it is for baking.
Now, before getting lost in this exciting world of makeup and baking, let's see what are the most popular pros and cons you should know about.
Pros
Cruelty-free, vegan friendly
Long-lasting, high-quality makeup products featuring vibrant, pigmented colors
On-page foundation finder helping customers choose their ideal shade
Foundations, concealers, and setting powders available for all skin tones
Reasonable, affordable prices
Cons
No refund
Slow customer care service that is difficult to reach
No responsibility on damaged, delayed, lost, and stolen orders
Very little information about ingredients on the website
Beauty Bakerie Cosmetics Review
Needless to say, our Beauty Bakerie review cannot be complete without taking a closer look at the products. No matter how inspirational the story behind the brand is, if the products cannot live up to the expectations, there is no point in spending your money on them.
To give you a better insight, we picked some of the most popular Beauty Bakerie cosmetics and we are ready to review them! Let's take a look together!
Beauty Bakerie Setting Powder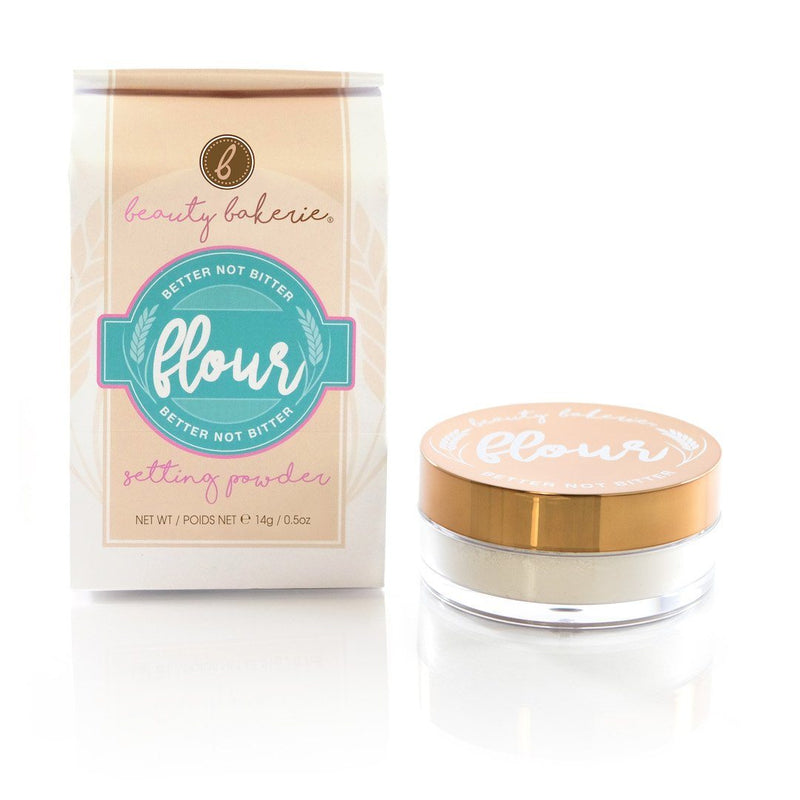 When your makeup brand is inspired by baking, giving your setting powder a top-notch branding is where the fun begins. Luckily, Cashmere and her creative team did not miss this opportunity and gave the Beauty Bakerie Setting Powder a fun look and named it Flour Setting Powder.
This vegan and cruelty-free powder costs $24 and comes in 3 shades: oat (translucent), yellow flour, and brown flour.
Looking at the effects, the powder promises everything a good setting powder should be able to do: blurring, oil maintenance, no flash-back, and a smooth texture. People seem to be happy with it, they appreciate how fine-milled the powder is and the finish it gives to their makeup.
Be careful though, some customers with dry skin report that the powder made their skin look drier. So if your skin type falls into this category, give your purchase a second thought.
Beauty Bakerie Lip Whip Midnight Truffles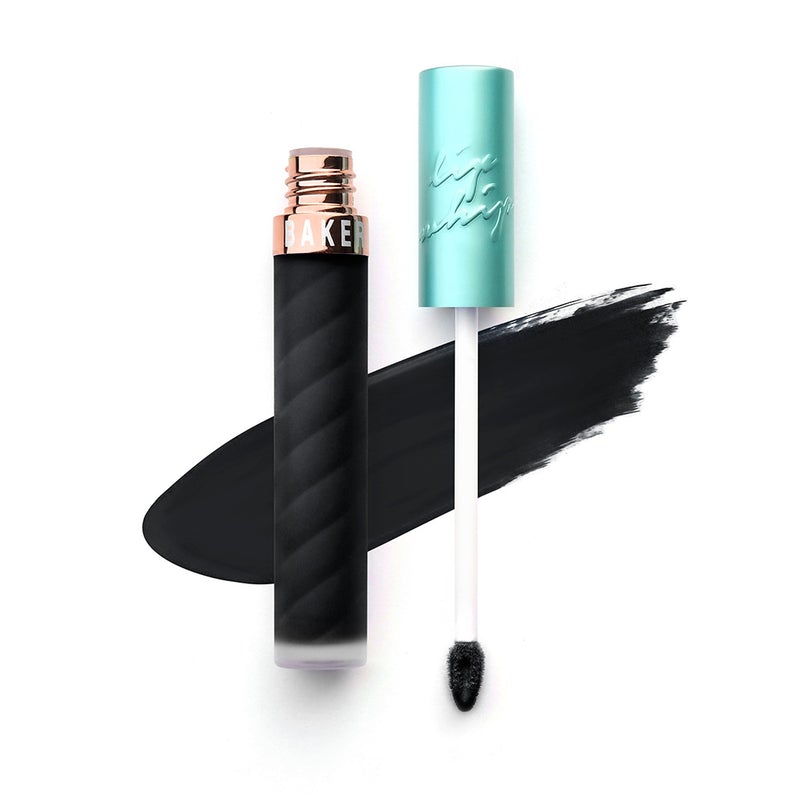 The Beauty Bakerie Lip Whip collection offers customers long-lasting, smudge proof, and waterproof makeup. Looking at the Beauty Bakerie lip whip swatches, there are multiple colors you can choose from ranging from nude to black.
Yes, you heard it right. People are going wild over the Beauty Bakerie Lip Whip Midnight Truffles and after reading the reviews, we understand why.
This opaque liquid lipstick does what it should: once you apply it, it stays in your bag the whole night. That is really smudge proof! Or as the company says, you can leave it home, because it won't come off. And it costs only $20.
The reviews are very positive on this one. So if you are looking for a black lipstick that truly resists, give this vegan, gluten-free, cruelty-free lip whip a try!
Beauty Bakerie Breakfast in Bed Eyeshadow
If you want to treat yourself to a gorgeous eyeshadow palette with both matte and shimmer shades that give your eyes a pop of color, the Beauty Bakerie Breakfast in Bed eyeshadow might be the thing you are looking for.
The palette costs $38 and it has 9 shades to choose from. As always, it is cruelty-free, but also vegan, paraben, and gluten-free too.
Looking at the reviews, people say that the colors are indeed long-lasting and the shades can be easily built together. The only complaints are about the shades not being super pigmented.
Some say that they needed to apply more than one layer to get the color they wanted, which, let's be real, is not uncommon when applying eye makeup.
Beauty Bakerie Blending Eggs Sponges
Moving away from actual makeup, let's continue our Beauty Bakerie review by taking a look at one of the most popular and fun-looking accessories, the Beauty Bakerie blending eggs.
These sponges look like regular blenders, but still, there is something eggstraordinary in the whole idea. The sponges come in a carton box imitating the way you store your eggs at home. A really cool branding trick that makes these sponges a fun purchase or a nice gift option.
Each box has 6 pieces of different colors, so you can use one specific color for blending your foundation and another one for applying your setting powder.
What else to know about the sponges? Well, they are latex-free, paraben-free, sulfate-free, cruelty-free, vegan, and last, but not least washable. The price of a 6-piece box is $18. Not a bad deal for reusable makeup blenders.
Beauty Bakerie Lip Gloss Jellyana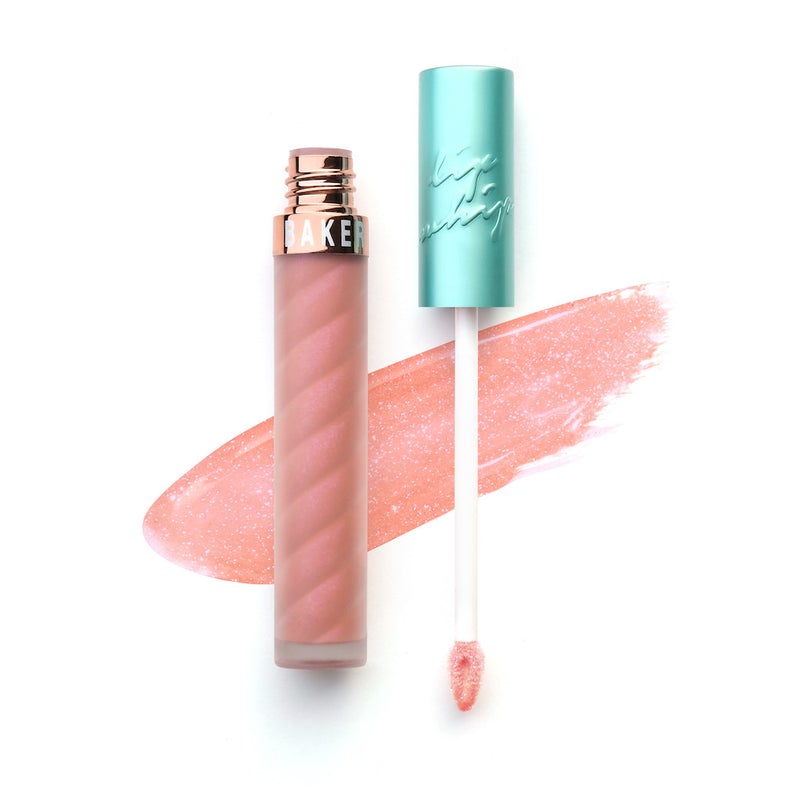 If you are looking for a hydrating and long-lasting lip gloss, you might want to check out the Beauty Bakerie website. The brand created its one and only Beauty Bakerie Lip Gloss that at the time of writing is available in 5 different shades.
Customers seem to confirm what the product promises to deliver, sharing predominantly positive comments about it. Thanks to the non-sticky formula, according to the reviews the finish is not sticky at all and the product makes the lips look soft and moist.
Beauty Bakerie's wet look high shine finish lip gloss cost $18 and as most of their products, is vegan, paraben, gluten, and cruelty-free.
Beauty Bakerie Brushes Artisan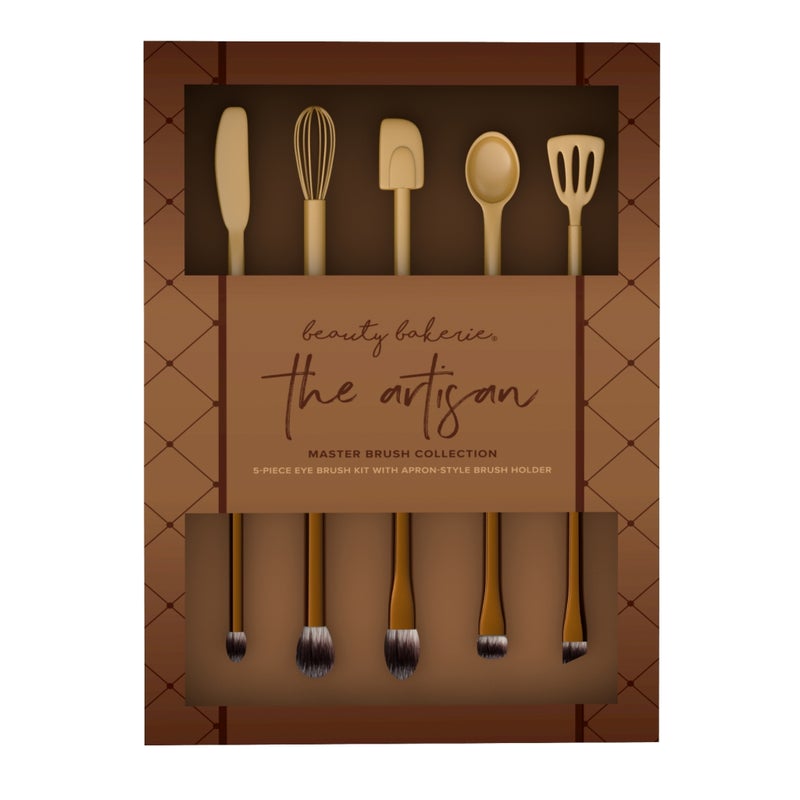 Before we take a closer look at the customer reviews, there is one more product we should talk about. The Beauty Bakerie brushes could be (if they are not already) the signature products of the brand, as they perfectly represent the baking-inspired world of cosmetics.
The set includes 5 brushes with kitchen utensils at their end. In terms of quality, customers say that the brushes are high-quality and durable, perfect for regular, long-term use.
At the time of writing, the brush collection is out of stock on the Beauty Bakerie website, but on other retailer websites, you can find it for approximately $30.
Beauty Bakerie Reviews from Customers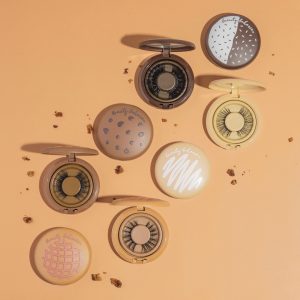 In addition to our personal Beauty Bakerie review, we have also dived deep into customers' reviews. We analyzed reviews on the Beauty Bakerie website, and we also checked other forums and platforms such as Trustpilot and Amazon.
What we found is a majority of satisfied customers were amazed by the color, texture, and effect of the products. People are truly satisfied with the quality of the Beauty Bakerie makeup and skincare products.
They appreciate the whole baking concept and fantasy behind the products, they love the packaging, the look, and the overall creativeness that defines the branding.
Popular Alternatives to Beauty Bakerie
Unfortunately, things don't look so good when it comes to customer service. There are complaints about receiving their online orders damaged and as we have already learned, Beauty Bakerie does not take responsibility for those.
The best you can do is visit one of the store locations that sell Beauty Bakerie cosmetics and avoid ordering online. You can also follow the company's advice to opt for better shipping services and pay for package insurance.
Additionally, you can also try ordering from authorized retailers, especially if they have a return policy you can rely on if needed.
Sign Up for Beauty Bakerie
If you want to sign up for Beauty Bakerie, you can easily do it on the company's website. First, you have to register a new account by giving your first and last name, your email address, and a password.
On the same page, you can choose to opt-in for the newsletter, but you can also decide to skip. Once you're done with these steps, make sure to check your inbox, because you will need to activate your account.
All in all, it's a flawless and easy signing up process.
Where to Buy
In case you're wondering where to buy Beauty Bakerie makeup, here's what you need to know! According to the Store Locator on the company's website, you can buy Beauty Bakerie cosmetics in over 1500 stores in the United States, Canada, and the UK.
Nordstrom, Target, Ulta Beauty, CVS are some of the most well-known places selling Beauty Bakerie makeup and skincare, but you can find the brand on the shelves of Apotheca, Morphe, Boots, Faces, and Selfridges & Co, too.
The Store Locator offers great help in finding the nearest Beauty Bakerie location to you, so we recommend checking it out.
If you are not from the US, the UK, or Canada or you simply prefer online shopping, we've got good news for you. You can order your favorite Beauty Bakerie makeup online, as the company offers worldwide shipping.
Beauty Bakerie Shipping and Return Policy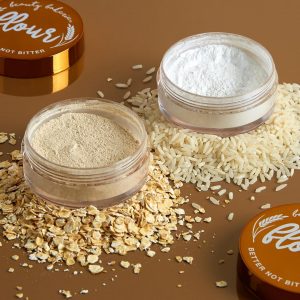 When it comes to shipping, here are the most important things to keep in mind:
Beauty Bakerie offers worldwide shipping.
The package processing timeframe is 7 business days.
Once the package leaves the warehouse, you are advised to visit the courier's website for further information regarding the delivery.
The company encourages customers to opt for priority shipping when possible and Route Insurance.
They do not take responsibility for damages, delayed, lost, and stolen packages.
International orders (non-US orders) might be subject to special taxes, fees, customs.
Regarding the return policy, there are two things you need to know. If you placed an online order and you wish to return it, there is no way to do that. Beauty Bakerie does not accept returns, exchanges, and refunds.
Your best chance to get your money back for an item or get it exchanged is if you purchased your Beauty Bakerie cosmetics from one of the authorized resellers. These might work under a different return policy, so if you have anything to return, don't hesitate to reach out to them.
Promotions & Discounts
First, let's discuss the Beauty Bakerie Loyalty Program. Once you sign in, you become part of the loyalty program which has 3 levels: New to This, True to This, and Cake Boss. The key of this point-based system is to earn points with certain brand-related actions and purchases.
To understand it better, here are a few examples:
For signing in you get 150 points
By following the Beauty Bakerie Instagram page you earn 200 points
If you like their Facebook page they will reward you with 100 points
If you write a review and send it to their e-mail address you get 150 points
For your birthday they gift you 250 points
You can earn points when you spend money, too. The company gives you 5 points for every $1 spent. Now, what are these points good for?
The program is very simple, you can redeem these points at checkout, where 100 points are equal to $1. Not a bad way to save some precious dollars.
Besides focusing on earning points, you should check your emails too. Chances are you might find a quite attractive Beauty Bakerie discount code in your inbox that you don't want to miss.
When buying from retailers, make sure to search for a Beauty Bakerie coupon or special promotion. A very simple trick to reduce your actual spending.
Contact Beauty Bakerie
To be honest, when it comes to customer service, Beauty Bakerie disappoints a little. To contact the company, the only option you get is an e-mail address. No phone number, no live chat, no possibility to get a quick answer to your question.
You can reach out to Beauty Bakerie using the [email protected] email address from Monday to Friday between 10 AM and 5 PM. The response time is 1-3 business days. We can't say that it is ideal.
As an unofficial, second option, we recommend visiting their social media pages (Facebook and Instagram), as they tend to reply to some questions there. You might be lucky and get your answer in no time!
Beauty Bakerie Review: Editors' Verdict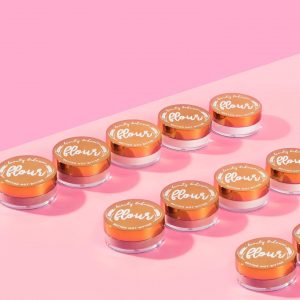 Now that we got to the end of our Beauty Bakerie review, let's see what our editor's verdict is on the matter. We looked at the history and ambitions of the company, reviewed several products, and analyzed customer reviews, so here is our unbiased opinion.
Based on what we learned, we believe that Beauty Bakerie is a legit, high-quality makeup brand that is true to itself. If you appreciate out-of-the-ordinary, creative makeup products that are vegan-friendly and cruelty-free, Beauty Bakerie is a definitive go-to.
Undoubtedly, the company should consider improving its customer care service by making it faster and more effortless. They should also offer a bit more insight into the production process and share more information about the ingredients they use on their website.
But all put together, we think that Beauty Bakerie is a reputable brand that is worth your money.
Check out other beauty brands such as Cult Beauty, BeautyBlender, Cover FX, and Erborian.
Beauty Bakerie FAQ
Is Beauty Bakerie cruelty free?
Let's start with one of the most burning questions regarding the company: is Beauty Bakerie cruelty-free? According to their About page and blog posts, they "are committed to being cruelty-free and 100% against animal testing".
Looking at their makeup and skincare, all products are labeled as cruelty-free. But one wants to know for sure, of course. The reason feeding the speculation of customers that Beauty Bakerie might not be quite as cruelty-free as they say they are is the lack of any official certification.
One thing is sure, the company seems to have an ethical approach towards production, so a cruelty-free certificate might be already on the way, we just need to be more patient.
How to remove Beauty Bakerie Lip Whip?
If you are wondering how to remove the Beauty Bakerie Lip Whip, the Lip Whip Remover was designed especially for this purpose. Use one piece of the 2-in-1 wipes and glide it gently across your lips.
The oil-based formula will not only effectively remove the Beauty Bakerie Lip Whip, but thanks to the Jojoba oil, it will moisturize your lips too.
Who is Beauty Bakerie owned by?
Beauty Bakerie is owned by Cashmere Nicole, who founded the company in 2011. Before creating her bakery-inspired makeup business, Cashmere was a single mother battling cancer.
Once she was ready to create her own makeup brand, her idea was backed by a $3 million seed round of investment led by Unilever.
Where is Beauty Bakerie made?
All Beauty Bakerie products are made locally in South California.