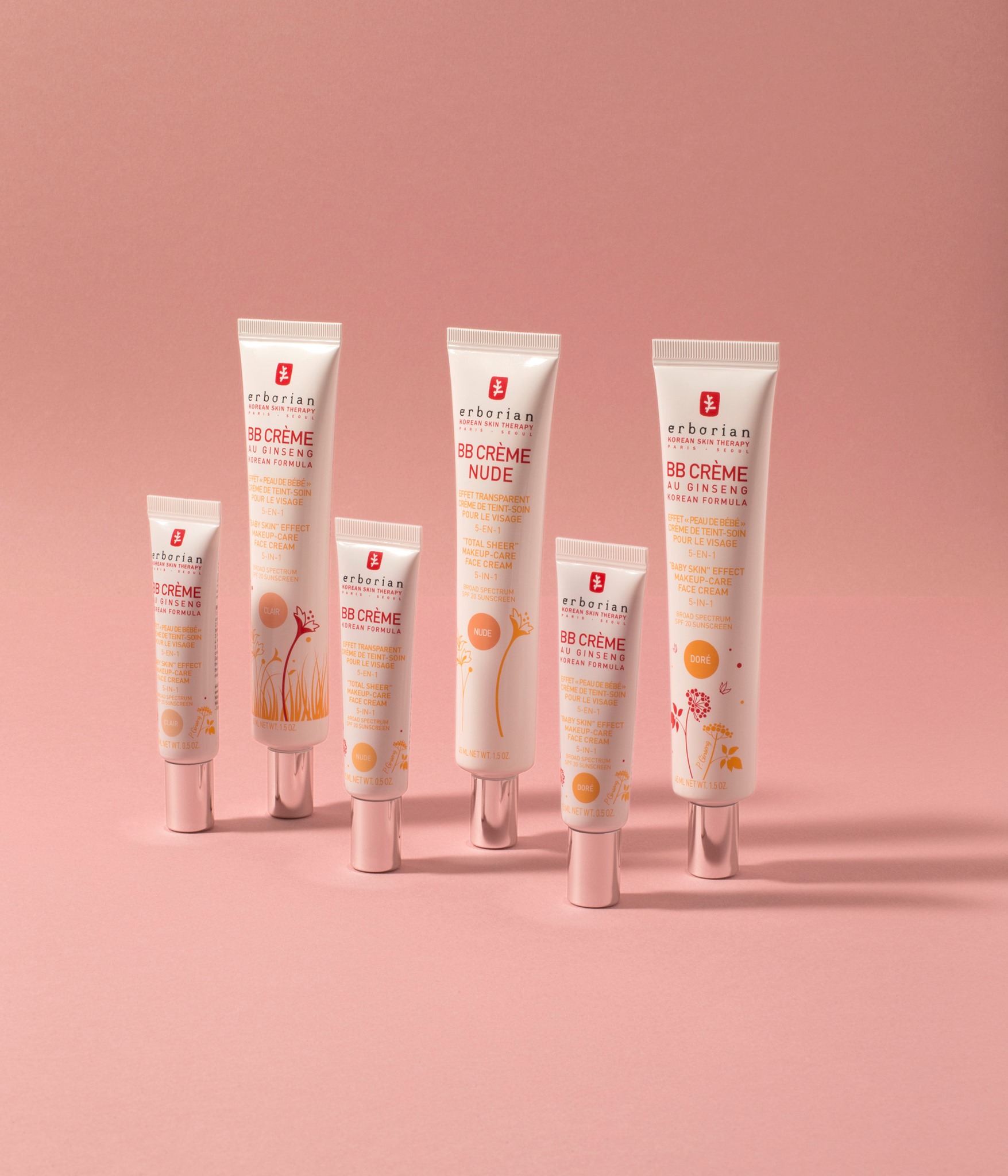 Building a strong and effective skincare routine can be a challenge. You need to find the right brand with the right products made from the right formulas. Not to mention that for most people, affordability is important too. Erborian offers a decent selection of skincare products that promise to always put you and your skin first. To be able to give you our 100% honest and unbiased review, we looked at the brand from different angles. We uncovered Erborian reviews, analyzed formulas, and ingredients, and collected information about customer service.
In our Erborian review, we are going to discuss all these and many more details about the company.
About Erborian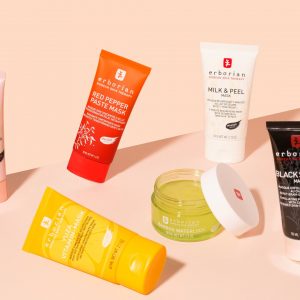 Erborian was founded in 2007 with one simple goal to create innovative and impactful products that can create an enriched, result-oriented skincare routine. Since the very beginning, the company is on the mission to offer solutions that give instant results and provide long-term care at the same time.
Their products include everything you would need to build a routine. Cleansers, hydrating creams, serums, face masks, SPF, and even BB, and CC creams. All formulas and ingredients are famously used in Korean beauty products. The brand puts lots of energy to create the most optimal combination of herbs, fruits, seed oils, vegetable extracts, and other natural ingredients.
But before we dive deep into Erbian reviews, let's take a quick look at the most important pros and cons you should know about:
Pros
Versatile, innovative, and result-orienting skincare products inspired by the Koran beauty products

Natural ingredients

Cruelty-free production

All products are free of

Sulfates (SLS + SLES), Parabens, Formaldehydes & forama-releasing agents, Phthalates Retinyl Palmitate, Oxybenzone, Coal Tar, Hydroquinone, Triclosan & Triclocarban

You can build an entire skincare routine based on the Erborian skincare products

Travel size products and sets are also available

Customers speak very highly about the brand
Cons
CC and BB creams are only available in 3 shades

Some items are quite pricey
Erborian Products Reviews
Continuing our Erborian review, in the next section, we are going to take a close look at some selected products. We looked at them from different angles, including ingredients, formulas, pricing, and effects.
Erborian CC Cream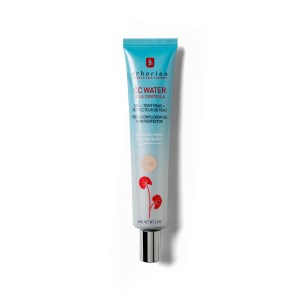 If you're after a tinted cream with a dewy finish, you might want to check out the Erborian CC Cream. This CC cream is the brand's latest edition that not only corrects the imperfections but hydrated the skin as well. Erborian CC water has been created to enhance skin complexions with encapsulated pigments, correct skin color, and soothe and hydrate the skin. It is a water-gel-based cream enriched with Hyaluronic Acid. Regarding the texture, it is ideal for those who prefer ultra-light gel textured creams that offer a visibly refined and filter-like look.
Looking at the ingredients, the gel formula is rich in Centella, also known as tiger grass. This iconic plant is traditional Korean medicine, famous for its soothing properties. The CC Water comes in 3 shades: Clair, Doré, and Caramel. The shades range from light to tanned. Price-wise, the 0.5 oz product costs $25, while the 1.3 oz version is $42.
Erborian CC Red Correct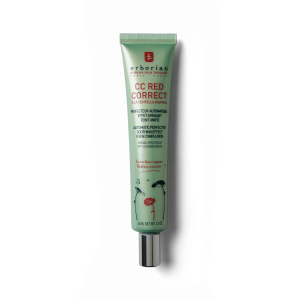 The Erborian CC Red Correct is another best-seller. This cream can come really handy when you want to correct skin redness. The illuminating formula contains color-correcting green pigments that automatically correct the appearance of redness. Thanks to the versatile formula the pigments can help to conceal other imperfections, too. You can rely on it to unify your skin, blur fine lines and refine the overall appearance of your skin texture.
Similar to the Erborian CC cream mentioned above, the CC Red Correct is enriched with Centella Asiatic, also known as tiger grass. This plant used in Chinese medicine boosts the skin's radiance and hydrated it. The cream provides broad-spectrum SPF 25 against harmful UVA/UVB rays.
In terms of pricing, you can purchase the 0.5 CC Red Correct for $25, while the 1.5 oz version will cost you $44.
Erborian CC Water Dore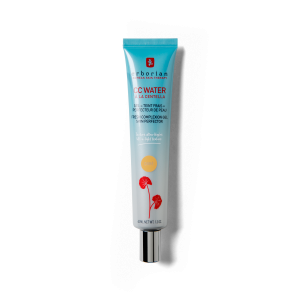 We briefly touched on the topic of the Erborian CC Water, but here's a little more. We must take a closer look at the Erborian CC Cream dore. This water and gel-based CC cream evens out the skin's imperfections, hydrates the skin, and corrects skin color.
The overall customer feedback on this one is outstanding. One review reads: "This CC water is the perfect base for daily summer make-up. It soaks in perfectly while also leaving a perfect skin glow." Another happy customer says that the cream offers a "Dewy summery look." She also mentions that it is good for wearing for a natural look over a tan.
Erborian BB Cream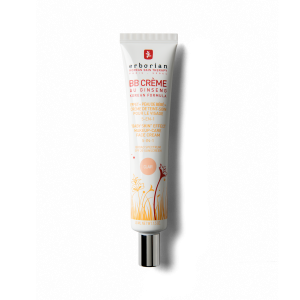 If the foundation is too much for your skin, ditch it for a more lightweight and breathable BB cream. The Erbprian BB Cream is buildable and offers breathable coverage with broad-spectrum SPF 20. The finish is velvety, ultra-soft matte. According to the brand, the high-tech formulation has 3 main effects that make this cream so popular:
Evens skin tone and conceals imperfections, giving you a flawless base
Moisturises and nourishes the skin
Offers a natural, breathable velvety finish
Ingredients
In terms of ingredients, the Erborian BB Cream contains Ginseng, which helps to firm the skin. It also has Licorice and Ginger, both acting as anti-inflammatories, helping to protect the skin against free radicals. Last, but not least, another important component is Titanium dioxide which shields the skin from the damaging UVA and UVB rays.
Nothing proves better the product's quality and popularity than customer reviews. The Erborian BB Cream was described in Vogue as: "The best BB cream I've laid my hands on comes from a Korean-French brand that plucked the best technologies from both worlds and married them well." On the official Erborian website, the product has got a 4.9 rating based on 79 reviews. From teens to elders, people are more than satisfied with the cream. For instance, a 66-year-old woman mentions: "I am 66 years old. I really like the lightness of the bb cream but also the great coverage. I also feel like the product is long-lasting. Have only been using it for a few days but so far I am very impressed."  Another review reads: "Brilliant cream that has improved my skin texture in just a short time. It blurs any small imperfections and doesn't highlight pores."
When it comes to the price tag, the BB cream is available in 0.5 oz and 1.5 oz versions. The first costs $25, while the large version is available for $44.
Erborian Skincare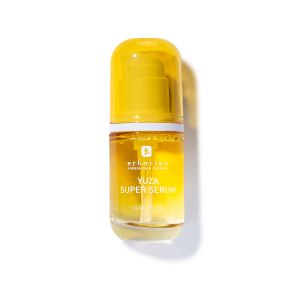 Now, before continuing our Erborian review with more customer feedback, let's see what other skincare products the company offer.  Looking at the categories, from the brand you will find cleansers, lotions, toners, face serums, eye care products, moisturizers, face masks, travel-size skincare, skincare sets, and last, but not least, skincare accessories.
No matter whether you need a product for hydrating, cleaning, or peeling, once you start to scroll through the products, you will find options for each. For hydrating, you can go with the Bamboo product collection which boosts your skin with an ultra-hydrating Bamboo line. Another popular product line is the 7 Herbs Complex which consists of Centella Asiatica (also known as Tiger grass), Wild Chamomile, Rosemary, Licorice, Japanese Knotwood, Baikal Skullcap, and Green Tea.
Erborian Reviews from Customers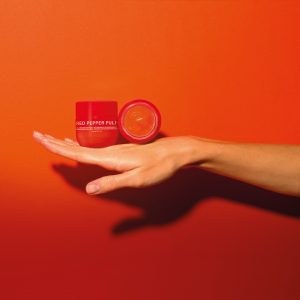 As we always do, we collected Erborian reviews from multiple sources. We looked at reviews at the company's official website, Trustpilot, Amazon, Google, etc. We aimed to collect both good and bad and as a result, give you a whole picture of the products and overall customer feedback.
On the company's website, previous shoppers have the chance to rate the products using a 5/5 rating system. They can also leave reviews about their experience with shipping, customer service, returns, and most importantly, the products themselves. On the website, customers speak very highly about the skincare products, most of them have a 4.5 to 5 rating. People of all ages are satisfied with the effect of the Erborian products, they describe them as high-quality and effective.
About the Centella Cleansing Gel, a happy customer says: "Wow what a lovely cleansing gel this is! The smell is so fresh & pretty & it makes light work of removing all traces of dirt & pollution, leaving my skin feeling perfectly clean without any tightness. Also makes the perfect double cleansing routine when used alongside the Centella Cleansing Oil to remove make-up."
Popular Alternatives to Erborian
Further customer reviews
The overall customer opinion is very similar about the hydrating and energizing Red Pepper Pulp booster gel cream. This product has a 5-star rating. A review says: Absolutely love this moisturizer. Sinks into your skin really well and therefore gives a great base for makeup. Gives a radiant glow and I have been given lots of compliments on how healthy I look." Another one mentions: "Lovely product that gives my skin an immediate glow without feeling sticky or greasy."
On Trustpilot the company has a 3.5 rating out of 5, however, we only found 5 reviews. 80% of the rate the company as Excellent, while the remaining 20% as Bad. The one complaining customer had an issue with the refund, as her refund was no issues in less than 2 weeks. However, if you look at the company's return policy (which we are going to discuss later), it takes 2-3 weeks for your refund to be issued.
Sign Up for Erborian
We have also looked into the sign-up process. Our overall impression is that it is straightforward. To create an account all you need to do is to share your email address with the company. Your account will allow you to enjoy special features like following up on your order, receiving exclusive offers, and many other perks.
Where to Buy
If you want to experience the effects of Erborian products on your own skin, the most convenient way to buy their products is to place an online order. Simply head to the company's website at usa.erborian.com and enjoy shopping from the comfort of your home. You can find Erborian beauty products in the US at multiple retailers such as Amazon, Sephora, Space NK, Revolve, Wallgreens, Skinstore, etc.
Erborian Shipping and Return Policy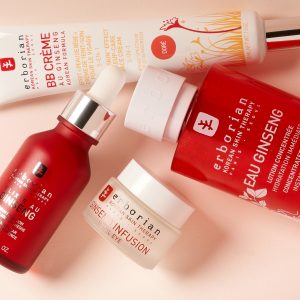 As part of our Erborian review, we have also looked behind the company's shipping and return policy. Erborian ships from Northeastern USA and they usually fulfill and ship orders the following business day. All orders with delivery to the continental US over $49 are free of charge and they are shipped via the Standard shipping method. This means that your order will arrive within 5-10 business days. In case you order from Alaska, Hawaii, or Puerto Rico, you will need to pay a shipping fee regardless of the value of your order.
When it comes to the return policy, you have 45 days to return the products you do not wish to keep. The full price will be refunded to the credit card you used to pay for your order. You should send your return to the following address: L'Occitane Returns US, 120 Herrod Blvd, Dayton, NJ 08810.
Here are the steps you should follow to return a product:
Contact the customer service team at 1-866-464-3358 or send them an email at [email protected].
Be ready to communicate your order number and the reason why you would like to initiate a return.
Once your return gets approved, package the product in the original manufacturer's box, then pack it in a well-padded box or envelope to prevent any damage.
Ship the product(s) you want to return to L'Occitane Returns the US, 120 Herrod Blvd, Dayton, NJ 08810.
Your return will be processed within 2-3 weeks.
Do not forget that you are responsible for the return shipping cost.
Promotions & Discounts
If you want to save some money while shopping on the official Erborian website, the brand offers a decent list of perks. Obviously, we collected them all:
Free standard shipping on all orders over $49 (available only in the continental US)
If you subscribe to the newsletter, you will receive a 15% off and free shipping on your first order
Once you join the Erborian Family you will benefit from the Erborian Rewards and receive a free gift with every purchase
You can also save money when buying sets of products
Contact Erborian
In case you need to contact Erborian with any issues, questions, or inquiries, we collected for you all the possibilities you have to do so:
You can email the company at [email protected]
Fill out the contact form on the official website by adding your personal and order information, along with a short message explaining the nature of your inquiry
Call the Erborian customer service at (866) 464 3358 from Monday to Friday between 9 AM and 5 PM EST
Erborian Reviews: Editor's Verdict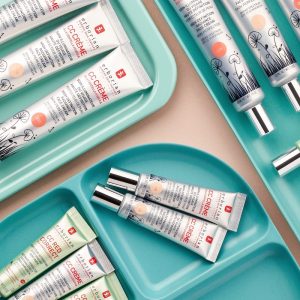 Now it is time to share our unbiased verdict about the brand. We looked at the company and the Erborian skincare products from every angle. We discussed the ingredients the brand uses to create their formulas, the effects provided, and last, but not least, the price tags. In our review, we look into the shipping and return policy, the customer service, and possible ways to benefit from promotions.
Based on all that we learned, including Erborian reviews, we genuinely believe that this company is worth your trust and money. The formulas are natural, and based on customer feedback they are effective and offer visible results. So in case you have any doubts regarding the company and their products, you should worry about neither.
Are you looking for other brands that have amazing foundations? Check out our reviews of Beauty Blender, Cover FX, Thrive Causmetics, and Jouer.
Erborian FAQ
Is Erborian cruelty free?
At this point, you might be asking: is Erborian cruelty free? The answer is yes. The company does not test on animals, as all products are tested on real people.
What is the difference between a BB and a CC Cream?
The Erborian CC Cream events out any complexions of your skin and corrects the appearance of minor imperfections. The complexion-perfecting formula is based on encapsulated pigments and a transforming texture that adjusts to your skin tone. It offers your skin an all-natural radiant and ultra-soft finish. Also, it provides a broad-spectrum SPF 25 protection against UVA/UVB rays.
The BB Cream is based on a 5-in-1 formula with broad-spectrum SPF 20. It provides lightweight, easy-to-build coverage that smooths your skin imperfections and minimizes the look of pores. It also helps moisturize the skin. The cream offers a plumping effect with a velvety, matte finish.
Both products are available in 3 different shades. The Clair shade is ideal for fair skin tones, Doré for medium to tan skin, and Caramel for tan to deep skin tones.
Are Erborian products vegan?
No, the Erborian products are not vegan. They are all gluten-free and cruelty-free.
What are Erborian products formulated without?
The ingredients in Erborian products are all free of Sulfates (SLS + SLES), Parabens, Formaldehydes & forama-releasing agents, Phthalates Retinyl Palmitate, Oxybenzone, Coal tar, Hydroquinone, and Triclosan & Triclocarban.
Does Erborian offer free samples?
Yes, Erborian offers 3 free samples with each purchase. You can choose your samples at checkout.