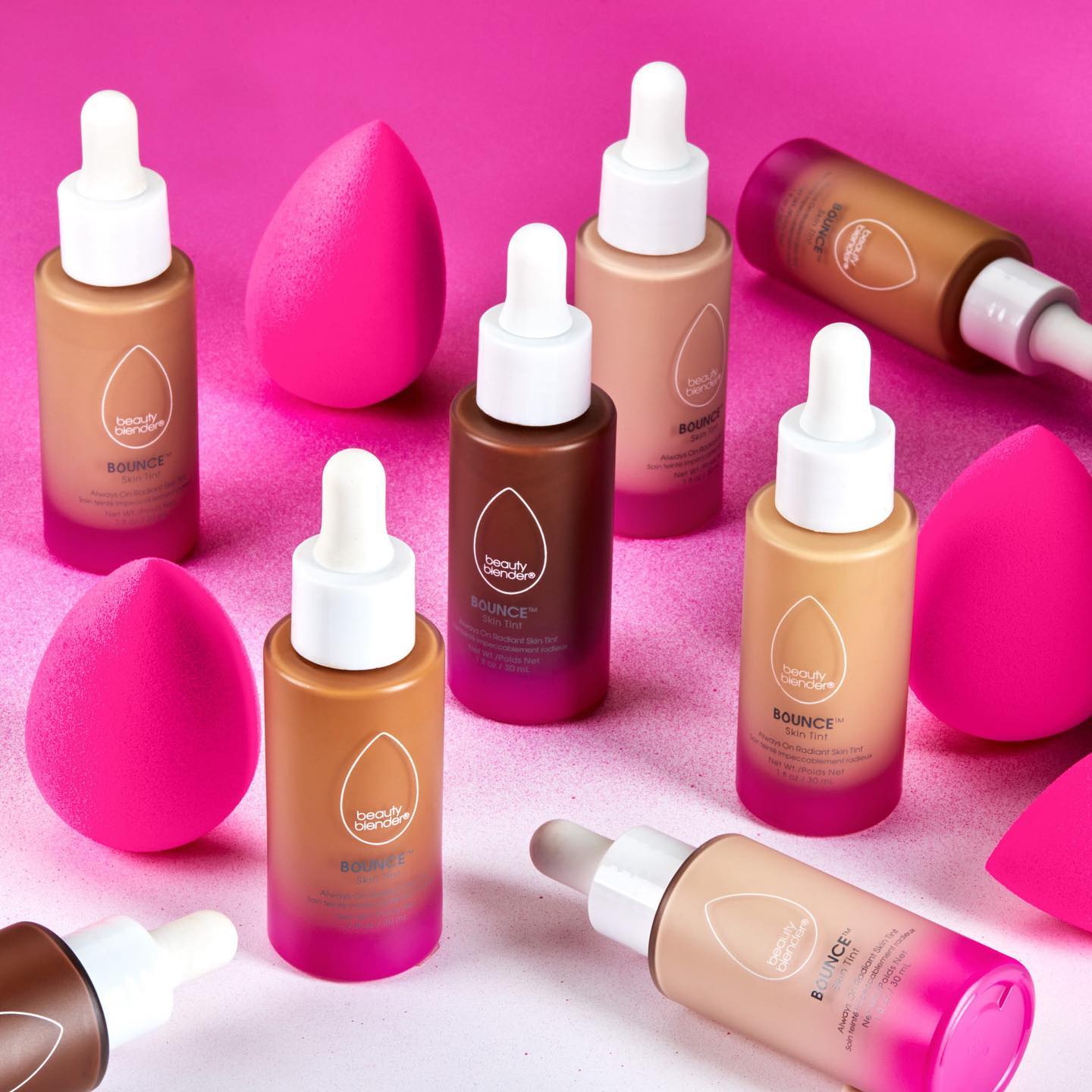 There was a time when we would apply our foundation or concealer with a good old-school foundation brush. That was before we were introduced to a new secret weapon, which makes your makeup look flawless. Who would've thought all it takes is a well-made sponge? That's exactly what this BeautyBlender review is for. 
BeautyBlender is quite a genius product to come up with. Especially since it launched in 2003 when makeup wasn't what it is today. Founder Rea Anna Silva had big visions for her brand. Little did she know this one simple tool will change her world as well as the makeup world. 
Today a beauty sponge is a must in our routine, whether that's for applying liquid or powder products. Although many other brands have copied the idea, the original will forever be the BeautyBlender sponge. Keep on reading our unbiased BeautyBlender review to find out whether their products are worth the money. 
About BeautyBlender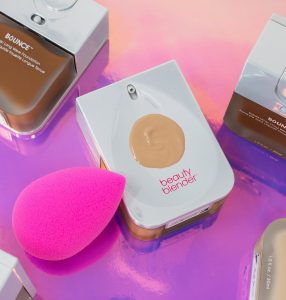 Behind every revolutionary brand, there's a great person. And we don't want to exaggerate, but this beauty sponge truly changed everyone's makeup routine and has inspired hundreds of other brands to create the same. 
The brand's founder is Rea Ann Silva who started her career as a makeup artist in Hollywood, building relationships with Carmen Electra or P. Diddy. This was all in 1989 before makeup would be as popular as it is today. Even before many of the popular brands were even invented. 
Fast forward to 2002, Rea Ann thought of a new tool that would help achieve an airbrush finish and it's also portable and easy to use. The next year, in 2003 magical beauty sponge is released and the company BeautyBlender hits the market. 
But the brand didn't get that much attention at first. Back then Youtube wasn't so popular, and most women wouldn't even use as much foundation. In 2007 the BeautyBlender sponge received an award from Allure and since then it won more than 9 awards. 
Today? We can't imagine our beauty regime without this little tool. But BeautyBlender didn't stop here. They soon released makeup such as foundations, concealers, highlighters, and powders. In our BeautyBlender review, we are here to rate these products and see if they are as good as the sponge they initially came up with. 
Pros
Sponges and products are made in the USA, they are cruelty-free vegan and suitable for all skin types

Foundation is available in 40 shades, it's gluten-free, vegan, and infused with hyaluronic acid

The BeautyBlender and other products are available worldwide through Sephora and other retailers

Free shipping on all US ground orders
Cons
Beauty Blender costs $20 and only lasts 3-6 months

The website does not offer international shipping

Mixed reviews about the rest of the products online
BeautyBlender Products Review
Now we're ready to get into the products review. Although the beauty sponge is popular and loved, the brand came out with multiple makeup products that are worth looking into. We'll analyze them and see if they are worth the hype and money. 
Beautyblender Blotterazzi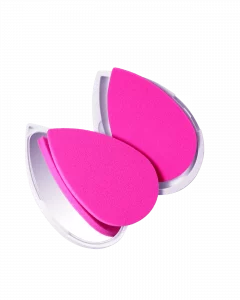 If you like blotting papers then you'll love this product. The BeautyBlender Blotterazzi is exactly what the name says, it's a blotting tool but it's made from a sponge and not paper. 
This tool is a bit more eco-friendly as you can re-use it as many times as you want to. BeatyBlender recommends using the tool dry as the material will help re-texturize your makeup and absorb the excess oil. 
This retails for $20 and out of 36 customers the BeautyBlender Blotterazzi received 4.3 reviews. There are mixed reviews about this tho, some love it and others do not enjoy it as it's rather bulky. Some customers said: 
"This is thick and bulky and I'd rather carry 1 sponge in a thinner case than have this double decker version. It would have been great if they just put the second sponge on the side.."
While others loved it more:
"I love this little product! Instead of worrying about blotting papers getting damp with humidity, crumpling, tearing, or littering your bag, this handy little sponge effortlessly absorbs any access oils on your face without smearing your makeup. I use it all the time and it has not failed me once!"
Beautyblender Bounce ™ Liquid Whip Long Wear Foundation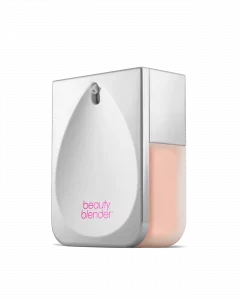 There are hundreds of foundations out on the market now. Since BeautyBlender is the one that came up with a makeup tool to create an airbrush finish, we'd expect an equally amazing foundation. With that being said, the Beautyblender Bounce ™ Liquid Whip Long Wear Foundation hasn't received the best reviews. 
First off, the foundation is a 'weightless, buildable, full-coverage foundation gives you a natural matte finish that wears for up to 24 hours'. It should help you achieve healthy skin and even out your skin tone. The foundation is available in 40 shades which is amazing. It's suitable for all skin types. If you look at the bottle, it was created to be used alongside the beauty blender. The product comes out from a pump on a surface that is the exact size of the sponge. It's quite genius if you ask us. 
The Beautyblender Bounce ™ Liquid Whip Long Wear Foundation retails for $40 and received 3.3 stars from 27 customers. Although these reviews are not enough to decide whether this product is actually worth it, it's enough indication that customers do not fully enjoy this. One customer said:
"The cover up itself is amazing! Coverage all blemishes on my face and doesn't look orangey, by far the best foundation I have ever purchased! However, I give 3 stars because the container design makes it difficult to get the foundation out and onto a sponge."
"Today was my first time wearing the foundation. It didn't feel heavy or cakey on my face. The foundation stayed on the entire day. It didn't wear off. It kept my makeup looking natural and fresh the whole day. It went on smooth and it was buildable. I would definitely recommend this foundation. It gets a 10/10 from me."
Beautyblender Pro Makeup Sponge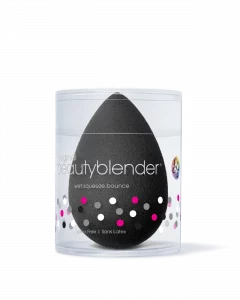 Now the star of the show, or should we say this article. The BeautyBlender Pro makeup sponge. This doesn't need a lot of introduction as we already know what it does. Their Pro version is a black sponge which is a high-definition applicator. It was created with an aqua-activated material that will absorb minimal product. You should be able to use it seamlessly with your liquid foundations that are a bit thinner. 
It retails for $20, the same as the rest of the sponges. And naturally, the sponge has more positive reviews than any other product on the page. Out of 97 reviews it received 4.5 stars. The beauty sponge is available in many different colors, starting from the original pink one to nude, green, and even blue. Besides that, the same version of the sponge comes in different sizes. Now there's a mini version of the sponge which is perfect for your under-eye area. 
The classic pink has over 500 reviews and 4.5-star reviews. The only downside is the price of it. At least that's what customers think. 
"I love the beauty blender but the price gets me as a college student, I buy the real techniques one instead. This was provided to me for free"
Makeup Beauty Blender Concealer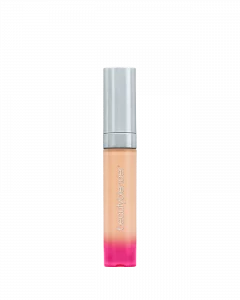 Next to the foundation, the makeup Beauty Blender range also includes a concealer. This concealer brightens, smooths out your under-eye area, and gives weightless yet full coverage. According to the brand, the color is opaque and it will cover all blemishes, dark circles, and even out discoloration. 
The formula is a mix of hyaluronic acid with illuminating pigments. It's suitable for concealing, contouring, and highlighting. This product is also available in 40 shades and it retails for $26. The concealer received 4.5 stars out of 62 reviews. Customers seem to have much better reviews of the concealer and love them more than the foundation. One review said: 
"I received this product from Influenster to try and review! And wow! I love this concealer! The shape of the applicator lets me get close to the eye! The concealer itself is full coverage and seems to be flexible under the eye! It does not crease, even after a full day of wear! A little drying but make sure to moisturize and you won't face any problems!"
Blendercleanser Sponge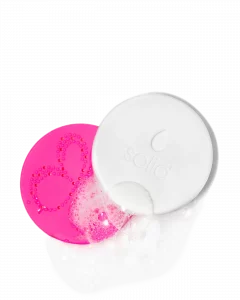 Cleaning your beauty tools is a very important step in every routine. By cleaning them, you ensure that there are no bacteria left and the application is smooth. This way, you also avoid breakouts on your skin. 
BeautyBlender came out with a sponge and brush cleanser. It comes in a soap form, is fragrance-free, vegan, and has a mix of sustainable palm oils. It kills 99.7% of germs and will not ruin your makeup tools. 
The brush cleanser also features a textured silicone mat where you can dry it after you have used it. This product retails for $16 and surprisingly it has many good reviews. Only 33 customers reviewed it, however, it was rated 4.6 stars. 
"I thought this product was honestly a money grab, holy moly was I wrong. This product is AMAZING. it will make your beauty blender look like new. I'm obsessed with it, and it's very satisfying to squeeze the beauty blender and watch all the product flush out."
BeautyBlender Reviews from Customers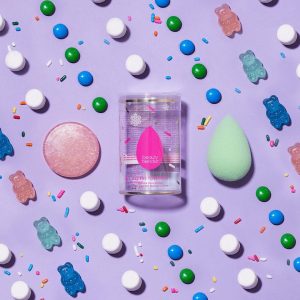 Our BeautyBlender review wouldn't be complete without honest customer reviews. We reviewed the products on their website, Influenster, Sephora, and other third-party websites. 
On Influenster BeautyBlender has over 100k reviews of 200 products. Most of these products all have 4.3-4.5 star reviews. It's quite accurate, the reviews you see on the website are the same as you would see on Influenster too but in a larger amount. 
The BeautyBlender Foundation has more 4 star reviews which say: 
"Very nice light to medium coverage foundation, tried with this decent sized sample in shade 1.10. I am not a big fan of blenders because so much is lost on the blender, but I didn't find it essential to use a blender. Slides off a bit after about half the day so would need a top up."
Popular Alternatives to BeautyBlender
On Makeupalley, the brand has an overall rating of 4.2 / 5 stars. Over 77% of the customers would repurchase the products. A few of the products didn't receive such good reviews, such as the Blender Defender which is a portable case for your makeup sponge. 
On Trustpilot and Sitejabber there were no reviews. Unfortunately, we couldn't check what customers say about their shipping policy or customer service team. All we could read was about the products themselves which are pretty good reviews.
Sign Up for BeautyBlender
Sign up for the BeautyBlender website to track your orders. You'll need to provide them with your name, email, password, and phone number. It's as simple as that. It doesn't mention if you'll receive any type of discount by signing up. 
Where to Buy BeautyBlender
BeautyBlender is available worldwide now. On the website, there's a store locator which allows you to type in your postcode or address to find a store with the products. 
Alternatively, the products can be purchased from various retailers. If you're in the US or Canada you'll find them at Sephora, Macy's, Net-a-Porter, and Ulta. 
For all of the UK customers, there's a huge list of retailers to find BeautyBlender products. Such as Boots, Cult Beauty, Harvey Nichols, and many others. 
BeautyBlender Shipping and Return Policy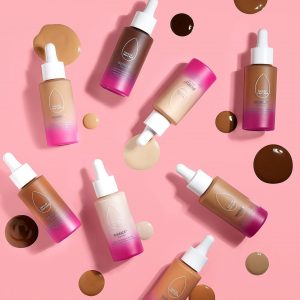 Order directly from the BeautyBlender website to get free shipping on all US orders. They offer UPS shipping. The options are UPS Ground, UPS 3-day select, UPS 2-day air, or even UPS next day air. 
It doesn't say what is the price of the fast delivery services, only that the ground shipping is free. You cannot order from the website directly if you are an international customer. 
As far as returns go, simply contact their customer service in case you are unhappy with your order. You have 30 days to exchange or return a product from the moment it has been shipped. 
BeautyBlender Promotions & Discounts
When you go to the beautyblender.com website you'll find a lot of promotions and discounts. These can be found under product descriptions or in the Promotions tab. For example, at the time of writing, they have sales for 50% off by using the code SALE50. 
BeautyBlender also has a rewards club. You can earn points by signing up and shopping for the products. You'll receive 3 points for every $1 spent. 100 points equal $10 which is quite amazing as you'll receive 500 points just for your birthday, meaning you'll instantly receive $50. 
Contact BeautyBlender
Do you have any other questions for the customer service team? Contact them in three ways: 
BeautyBlender Review: Editors' Verdict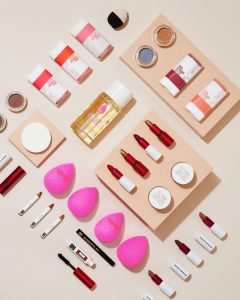 Still curious about our verdict after reading the BeautyBlender review? Well, overall we are a bit torn between the good and bad reviews of the products. It is no wonder that the original beauty sponge is a winner and it's worth the price, even if there are other alternatives on the market for cheaper.
With that being said, we are not convinced of their foundation and concealer products. There are just too many other brands on the market who do it much better. Even though the concept was spectacular, having a bottle featuring the shape of a beauty blender is quite genius. We couldn't help but wonder why there weren't too many reviews of this. Customers just seem to prefer other types of foundations.
BeautyBlender will forever be a legend for creating the best makeup tool in the beauty world, but they do need to do a little better on creating other makeup products. 
Don't forget to read our reviews of similar brands such as Jouer Cosmetics, Illamasqua, Erborian, and RMS Beauty.
BeautyBlender FAQ
How do I use my Beauty blender?
The beauty blender is very easy to use. All you have to do is to wet it, squeeze out the excess water and bounce the foundation or powder formula onto your face. You shouldn't use it dry as that will not give you the same flawless finish.
What do I do if my blender is moldy?
In case you notice any mold on the blender, just simply throw it away. It is not safe for you to use it as it contains bacteria. You should be washing the beauty blender after each use with the special cleanser to remove all of the bacteria. After that allow it to dry completely. BeautyBlender recommends switching the products every 3 months.
Is beautyblender.com secure?
Yes, the website is 100% secure. Your purchases are safe and secure whenever you decide to shop.
Is Beautyblender good for oily skin?
Of course. The beauty blender sponge is suitable for any type of skin. If you have oily skin, after applying your foundation with the sponge, you can apply your powder with it to lock in the formula and avoid any excess shine.