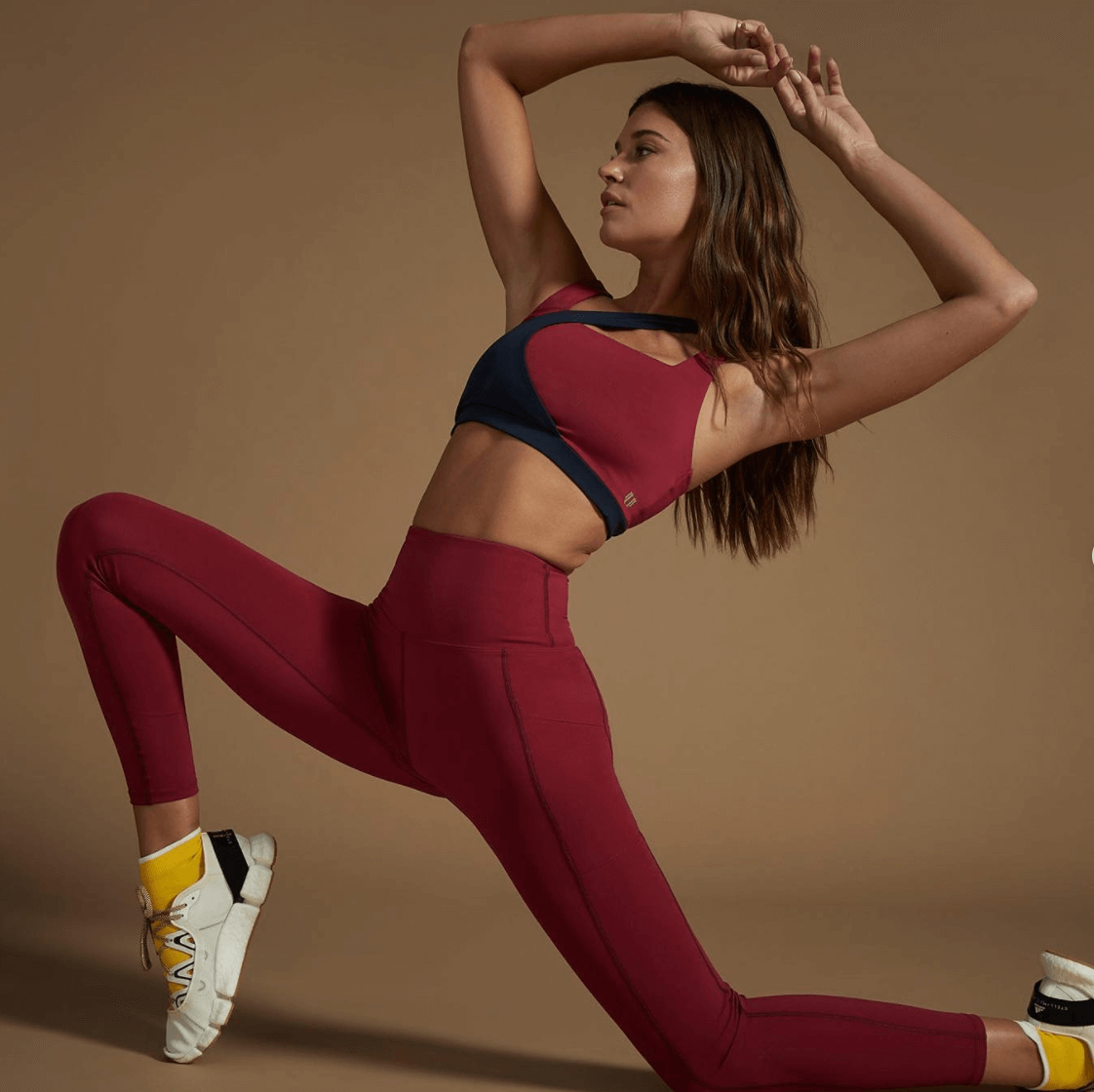 Carbon38 is a proudly female-led brand in the world of athleisure – a business that is traditionally dominated by men. In recent years, this brand has gone from one woman's idea to a huge company and a household name… But what exactly makes them so special? And have they stuck to their ideals while growing up? In this Carbon38 review, we'll examine how well the brand and its products live up to the CEO's vision of a one-stop shop for fashion and fitness. We'll uncover whether Carbon38 clothing stands up to the promises made on their own websites and what actual customers think of their orders.
Carbon38 customer service and returns are also up for discussion as we examine what happens when something goes wrong and how the company responds to complaints and issues. Stick around to find out exactly what you can expect from shopping with Carbon38.
About Carbon38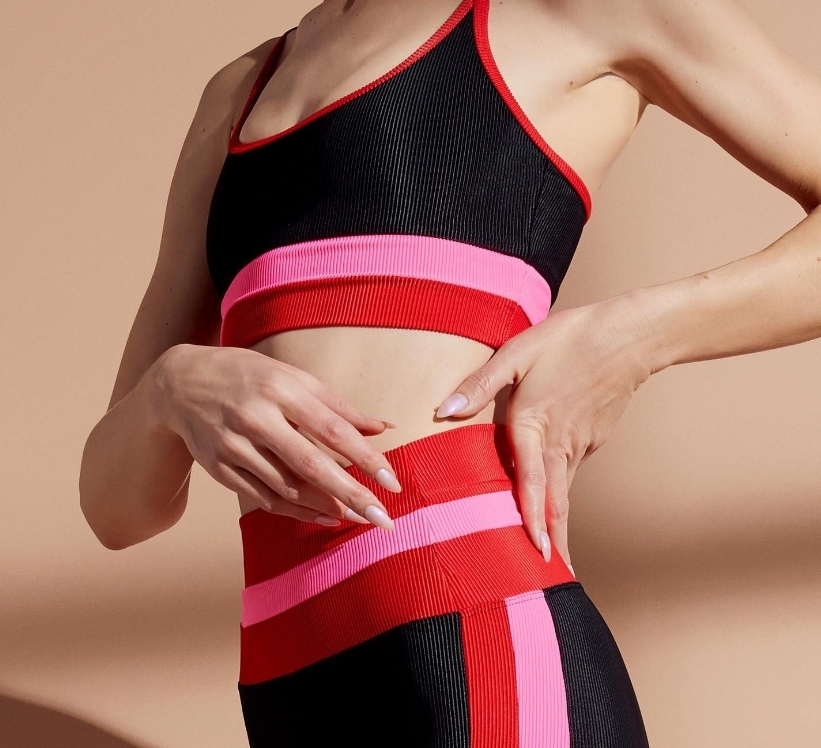 Carbon38 describes itself as a high fashion fitness brand that enhances performance for women across all areas of their lives.
CEO Kate Warner Johnson, who usually goes by her initials KWJ, has a solid background in women's fitness through her previous careers in professional ballet and fitness training.
She aims to provide practical, high-quality gym wear which is also firmly fashion-forward and ready to wear for women's multifaceted lives outside the gym.
When working as one of the top personal trainers in LA, KWJ noticed that her clients were often interested in what she was wearing. She went on to produce the first Carbon38 clothing website in 2013, offering curated clothing from 5 hand-picked fitness brands. 
She preferred to wear clothing designed by women, with other women in mind and this is a philosophy Kate has brought to everything from Carbon38 leggings to revolutionizing the sports bra industry.
In an interview for the LA Times, KWJ said that "The entire activewear industry is run by men and founded by men," and this is something she has been working tirelessly to change since first launching her website with five female-led designers she personally believed in. 
Carbon38 was featured in InStyle, Popsugar, People, Shape, Vogue etc.and is also very popular on Instagram and Facebook.
Carbon38 stores and websites now carry 80 brands and offer their own branded clothing in several ranges. True to their goals, over 70% of Carbon38's offerings are still from female-led brands. Read our Carbon38 review to find out more about the brand!
Pros
Carbon38 are very clear about their philosophies and about the reasons they support the designers that they do.

When you buy Carbon38 clothing, you can be sure that it is supporting women in the activewear industry without having to do all the research yourself.
If you want to make a statement against disposable garments and fast fashion then wearing Carbon38 leggings for your next workout class is a great start.

More than just something to wear while exercising: bold designs encourage those around you to ask for more information.
Wide range of curated collections and garments to suit your whole day from an early morning jog, through business and lunch meetings, and on to a night out in the city.

The whole collection can be viewed online and sorted by the designer as well as garment type, with clear shipping and returns policies.
Two physical Carbon38 stores in Bridgehampton, NY, and Pacific Palisades, CA let you see selections from the store and try on available garments.
Ambassador program and regular release of Carbon38 promo codes.
Cons
There has been a recent increase in poor customer service reviews and issues with returns and delivery times.
Responsiveness to customer communication is very poor and customers may sometimes wait months for a response from Carbon38 customer services to a simple query.
Errors made by the customer in ordering or by Carbon38 in dispatch can be impossible to rectify within a reasonable timescale.
Some lines of Carbon38 leggings can be ill-fitting for women of above and below-average heights.
Many colors and sizes sold out on virtually all items in Carbon38 stores online.
The size range covers around US sizes 0-16 and there are no plus-size lines or options.
Сarbon38 Сlothing Review
We've looked into Carbon38 customer services, policies, and what they represent as a company but the question a lot of people want answering before they invest at this price point is: How good is Carbon38 clothing?
It's worth noting that Carbon38 carries clothing by well-known designers alongside their own label and that items from different collections may be made in different ways or have different levels of quality control. 
Below, we'll look at some top-selling items under the Carbon38 clothing brand, as well as a few products by other designers that are available through the Carbon38 website and physical stores.
Carbon38 Leggings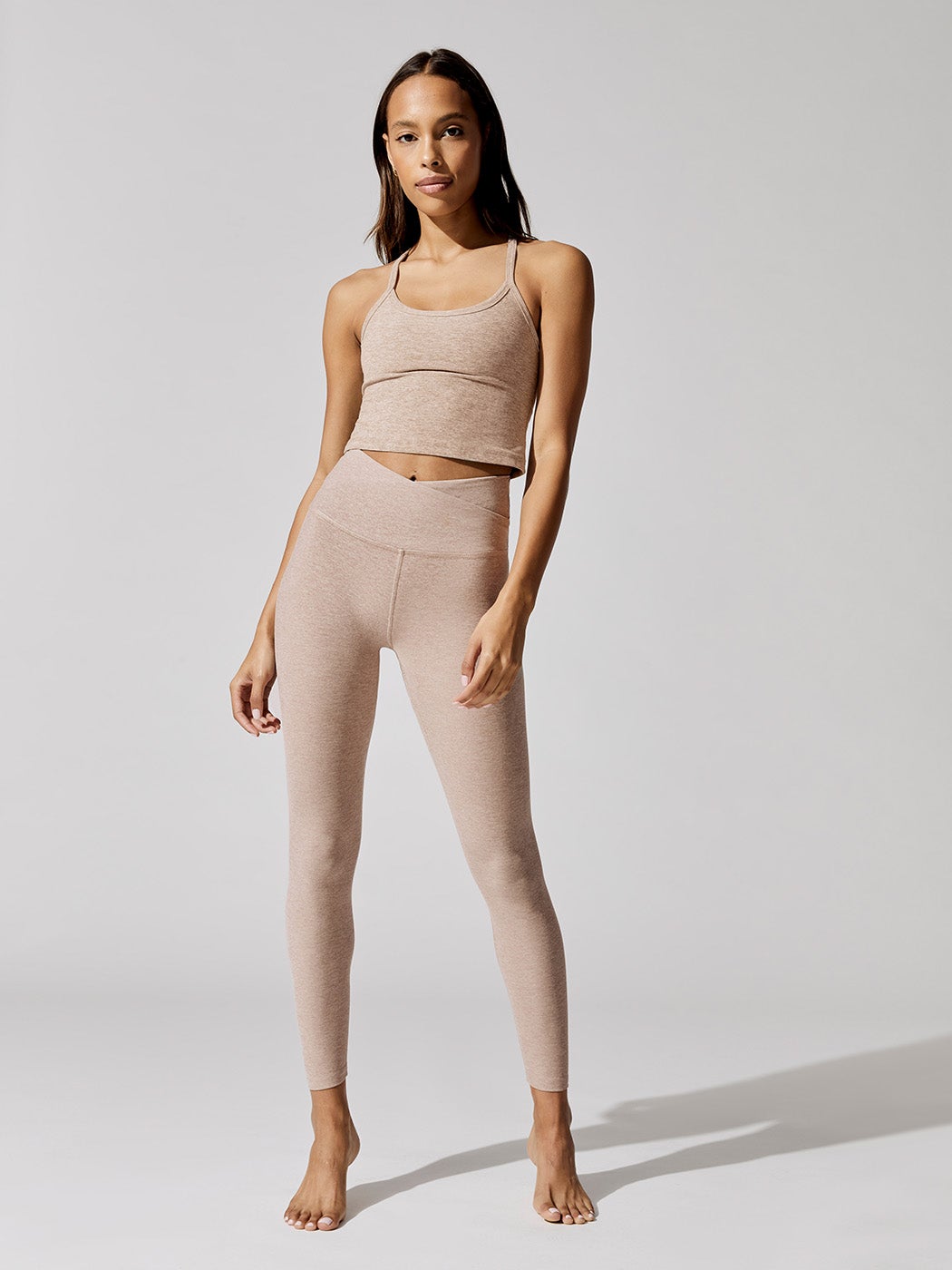 Next on our Carbon38 review are the leggings. Carbon38 leggings (when not on sale) range from around $50 for their own branded, plain colored designs to over $300 for exclusive designer looks.
That's a substantial range, but when a three-pack of unbranded leggings can come in at half the price you need to be certain you're buying a product worth investing in.
Take a closer look at reviews for one individual product in the middle of their range: Piper leggings by Beach Riot. These are hugely popular Carbon38 leopard print offerings that can be paired with a twist top by the same designer for a sleek matching look.
The fit on these leggings is described as skin tight and compressive and reviewers state that they fit on the small size. Customers who want that second-skin fit with absolutely no creases can even size down.
Those who want a little more freedom of movement for the gym may want to go up from their usual size. 
Reviews
Many of the negative reviews of Carbon38 leggings concern the length of the leg for taller women or the rise of the waist area for shorter than average women. 
As some reviewers state themselves, the designer, the fabric, and the manufacturing process can all affect the fit of a garment. It's safe to say they do not think of these as the perfect leggings.
When trying a particular style for the first time it's worth making sure it is returnable within a reasonable timeframe in case it fits in an unexpected way. 
Carbon38 leggings are popular items and it can be difficult to find any item which is available in the full range of sizes and colorways.
Customers may need to wait for restocks or sign up for email notifications to order in the correct size or desired color which can be disappointing if they want to use a time-limited Carbon38 promo code or other discounts.
Carbon38 Tank Top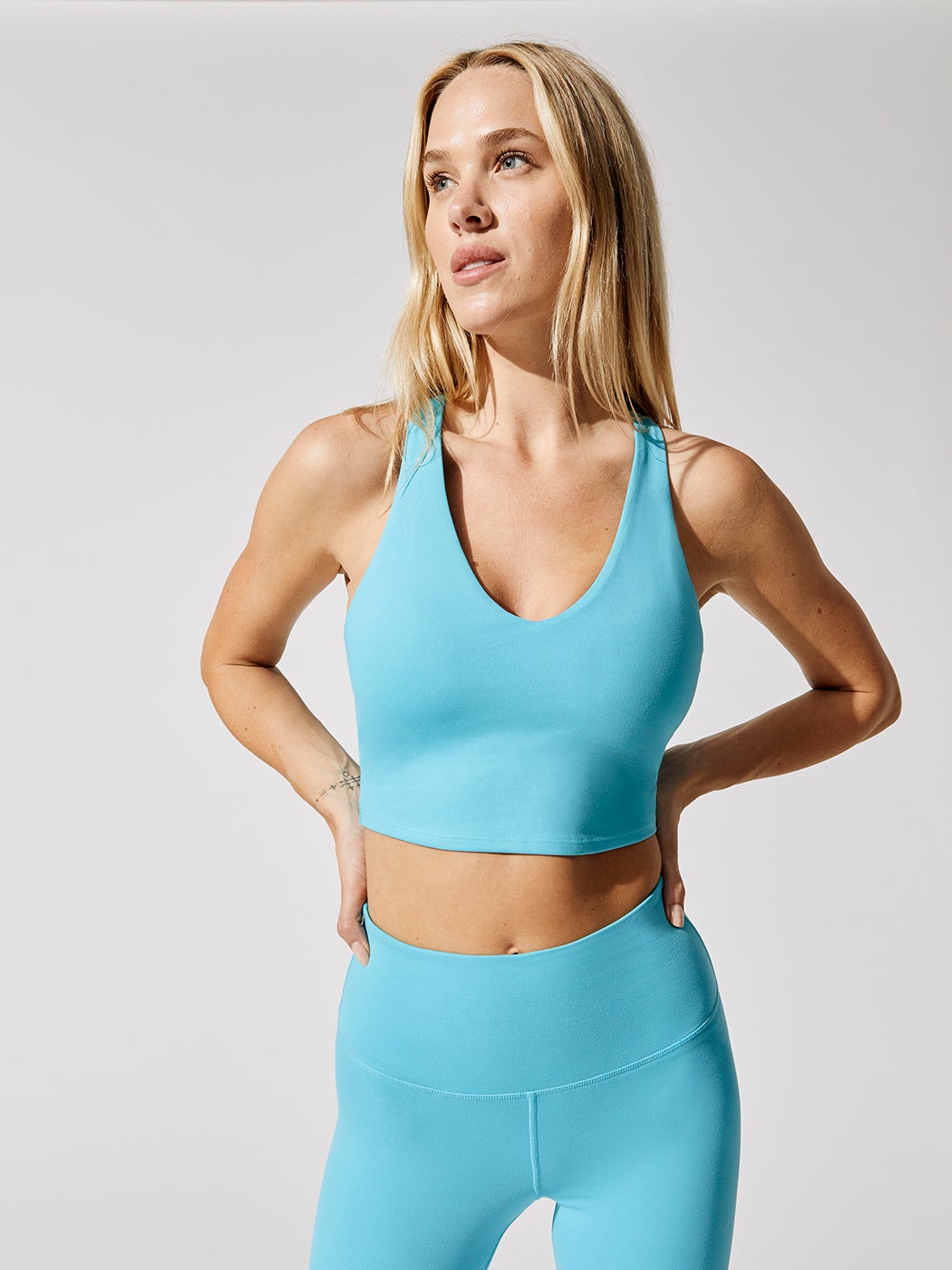 Among the best-selling items in the Carbon36 tank tops, you'll find offerings from popular brand RE/DONE, tennis star Serena Williams, and Carbon38's own refined designs for tank and crop tops.
Reviews for their own designs are overwhelmingly positive, with compliments including "buttery soft" fabric, a flattering cut, and the perfect level of the crop. 
Just as with Carbon38 leggings, popular colors and sizes sell out very quickly and customers need to be quick and decisive to take advantage of limited-time collaborations and offers. 
As well as refining their own design of popular styles and items, Carbon38 curates innovative designs so you never have to look far for the next hot look.
Carbon38 Sports Bras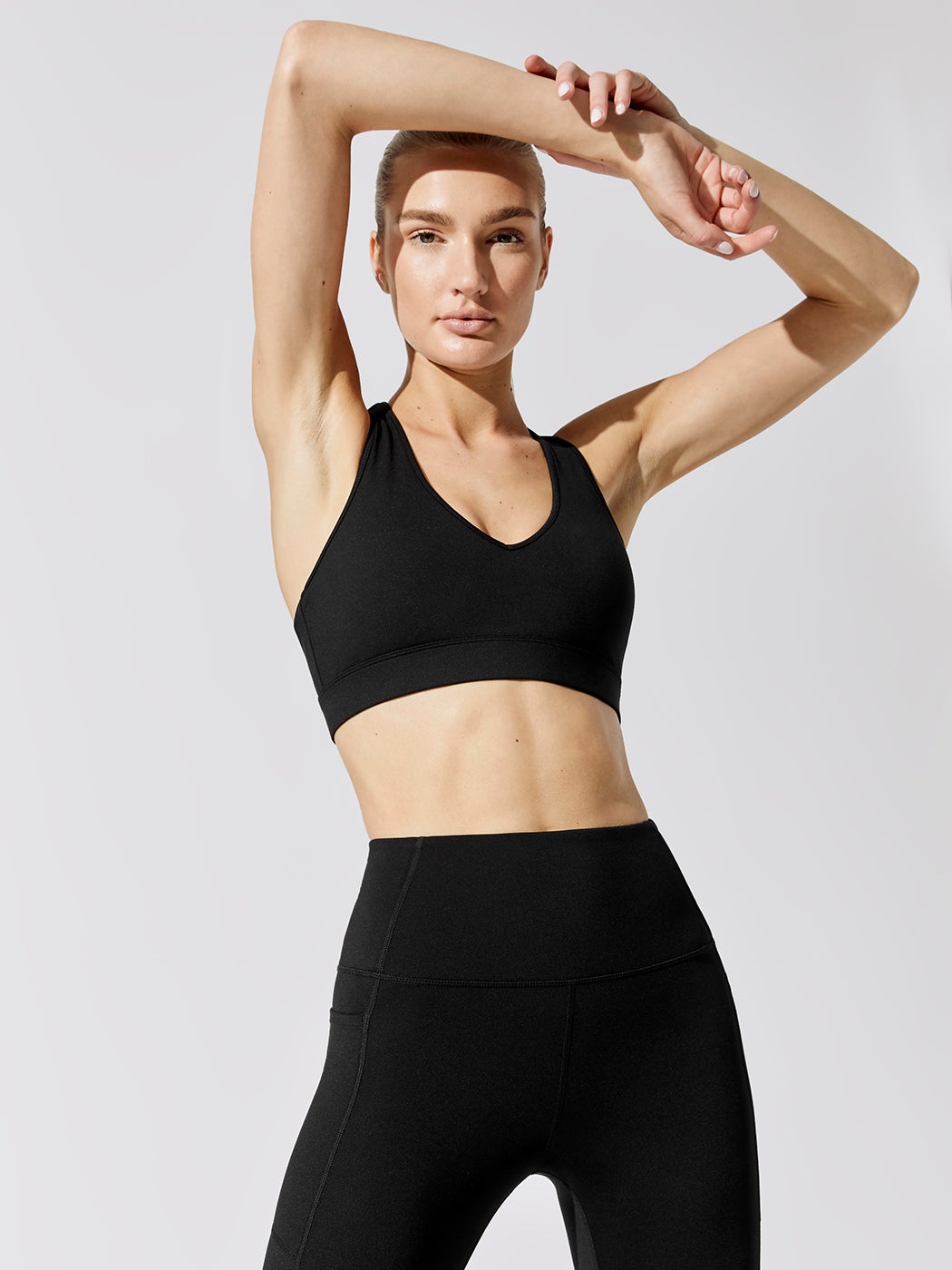 If there's one thing a company billing itself as female-oriented and female-led should be good at, it's got to be sports bras!
Sportswear has been designed by mostly men for so long that I'm sure we've all faced issues with badly fitted sports bras and garments that look great but simply don't provide the necessary support. 
Carbon38 clothing has taken a lot of the guesswork out of the shopping experience for sports bras with their female-led design philosophy.
Reviews on the Carbon38 Cloud Compression sports bra show this brand has finally got it right with a comfortable fit, plenty of support, and a flattering appearance. At last!
The only drawback to the range of sports bras offered by Carbon38 is the sizing. This brand only carries US sizes 0-16, which can be very limiting for bra shoppers.
 Even among women who normally fit this off-the-shelf size range, chest size can vary greatly and a well-fitting sports bra in larger sizes would really increase their base of potential customers!
Carbon38 Shoes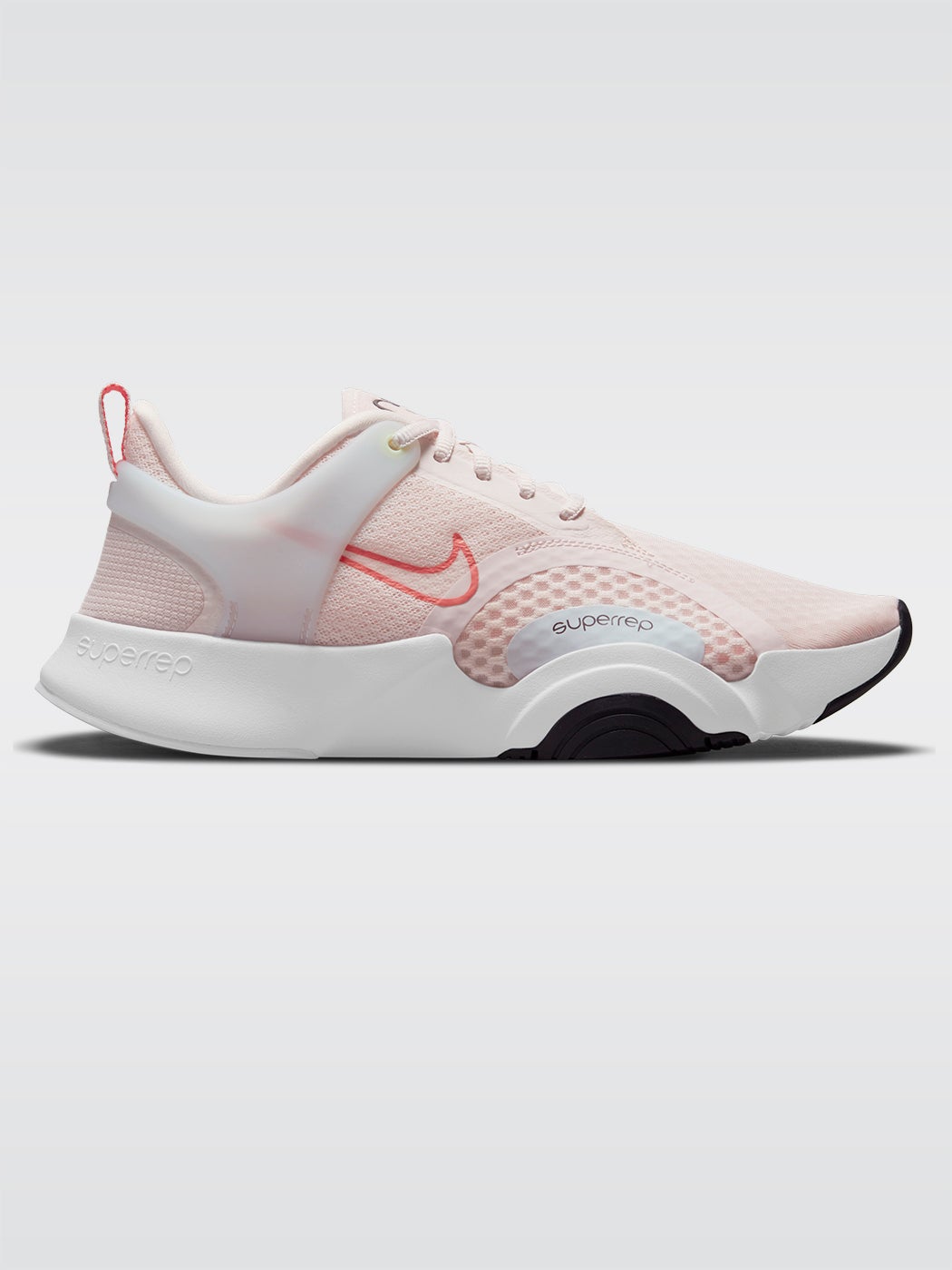 Currently, none of Carbon38's shoes are designed in-house. But they offer a robust selection of shoes from leading brands such as Nike, curating the more feminine designs and those created with the particular needs of female sportspeople in mind.
As well as professional training shoes, Carbon38 clothing offers several striking designs of sandals, boots, and a range of 'off-duty sneakers' specially selected for their striking looks that work just as well outside of a gym environment.
Carbon38 Accessories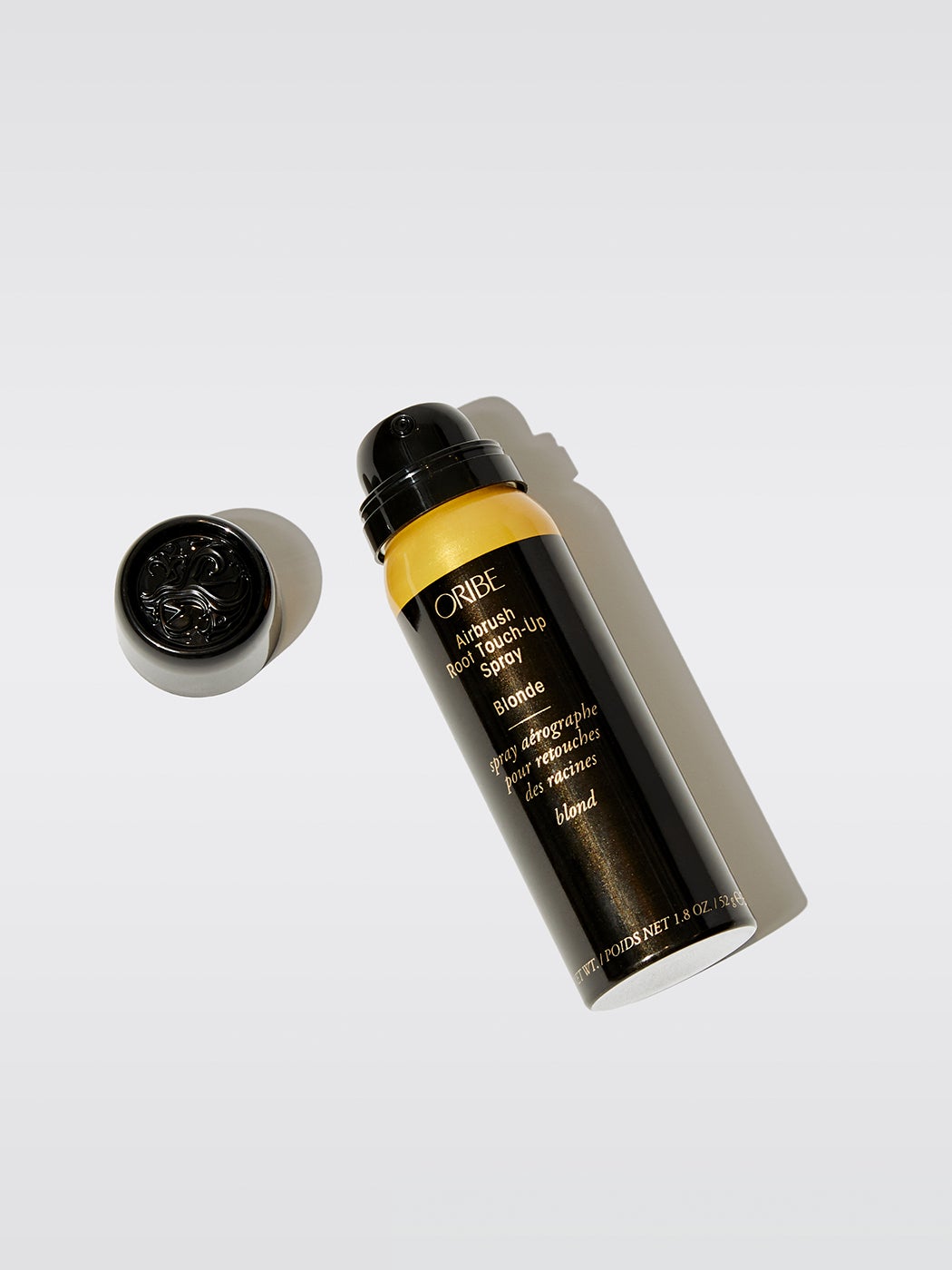 Carbon38 really shines as a one-stop shop for fitness and fashion-conscious customers in the accessories department.
Here, the brand provides a fantastic selection of curated and one-off accessory items to compliment Carbon38 clothing lines and gym and fitness essentials.
Ensuring you can complete any outfit for your workouts and beyond, without needing to shop around.  They have even included a small range of beauty products such as root touch-up spray and lift and tone body cream.
If you've made a commitment to the Carbon38 brand and the ideas and philosophies that drive it, then the accessories department is the perfect place for you to complete your look.
Plus, it takes the hassle out of researching different providers for different aspects of your busy life. 
Carbon38 Reviews from Customers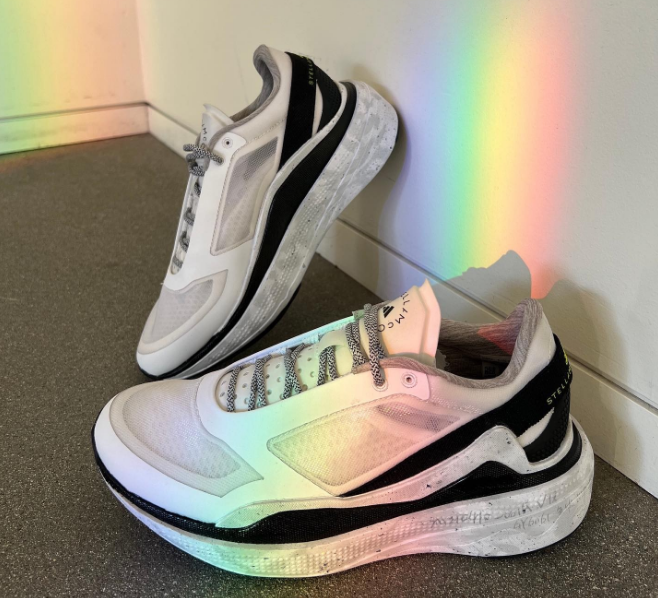 Carbon38 reviews have been telling a very different story over the last few months than earlier in the life of the company. 
The last above-average reviews on Trustpilot were from March 2021, where you can find customers raving about the high-quality clothing and accessories, and plenty of compliments for the customer service team with swift and fair complaint resolutions. 
More recently though, the reviews on Trustpilot are overwhelmingly negative about Carbon38 customer services and returns. Issues ranging from complete lack of response to emails to confusing responses to questions, and unfulfilled promises are raised here.
On Trustpilot, Carbon38 customer services have responded to around half of their negative reviews and typically respond within one month. In most cases, Carbon38 has offered a resolution.
However, a few comments stating that they received a faster response by leaving a negative review on Trustpilot than they did by contacting the company is not ideal, and does cause us some concerns about what's gone on with the Carbon38 customer support team over the last year?
On the Better Business Bureau's public website, we see a similar story being told. At the time of writing, we found 19 complaints about Carbon38 in the last 3 years, of which 18 are about a 'Problem with the product or Service'.
Popular Alternatives to Carbon 38
Further customer reviews
The vast majority of these complaints concern the Carbon38 return process or the response times of Carbon38 customer services. 
Many of these reviews state difficulty in rectifying mistakes on orders. Despite emailing within the requested timeframes, delays in the customer service team responding meant mistakes couldn't be rectified after dispatch.
In some instances, returns have not been honored due to the returns window expiring, despite it taking that long for the support team to get in touch. 
In nearly every case where Carbon38 has engaged with the complaint, they have acknowledged their mistake and rectified the problem to the customer's satisfaction.
However, we question whether waiting until negative feedback is received on a public site is the best way to go about resolving complaints. 
Sign Up for Carbon38
Carbon38 has recently re-launched its account and login system to provide a better level of customer service and existing customers will receive an email to upgrade their account to the new version.
The new version has increased functionality for customers to track orders and save addresses, hopefully resolving some of the recent issues with concerns about Carbon38 customer services and clarifying timescales for delivery and returns.
Where to Buy Carbon38
There are currently two Carbon38 stores, one in Bridgehampton, NY, and the other in Pacific Palisades, CA. If you're not close enough to either of these locations to visit, then the entire collection is available to buy online.
The community following for some of Carbon38's lines, such as the Takara Shine leggings, is pretty substantial.
If you miss these products on the website, they can often be found resold on auction websites, especially in colors or patterns that had a limited run and no longer appear on the website.
This is also true for lines that no longer appear on the company's own website. For example, the Carbon38 Celestine range often appears on independent auction sites, like eBay, and appears in popular blogs and collections across the web.
It's a sure sign of a product's impact on the fashion industry (and a shout-out against fast fashion) when it remains a hot item after the collection has ended.
Carbon38 Shipping and Return Policy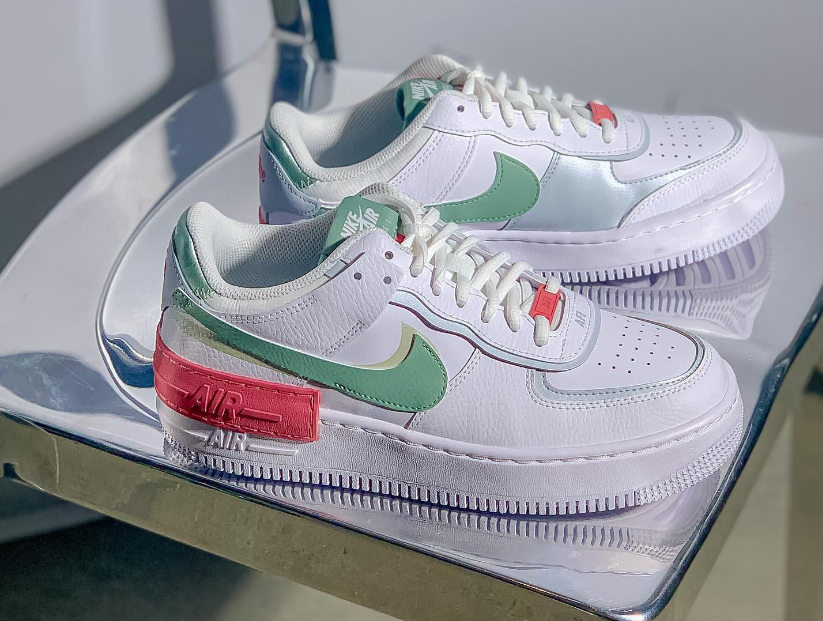 Carbon38 offers a decent range of shipping options within the contiguous united states from $6.99: 
Economy (6—10 business days): $6.99, or free if the order value is over $100 regularly.

Economy Select (3-4 business days): $12

Expedited (2 business days): $25

Overnight (next business day): $50
Tracking is provided by email at the point of sale and through the customer's account. They will ship to military addresses but unfortunately do not yet offer deliveries outside the US.
The Carbon38 returns policy is clearly stated on their website but there seem to have been a lot of issues in the last year, based on some of the Carbon38 reviews we've read recently. 
According to the returns policy, returns must be requested within 30 days of the order date, and items must be unworn with the original tags attached. 
However, according to some reviews, if there are delays in dispatch, delivery, or responsiveness of customer services, these 30 days can slip away very quickly! And the brand doesn't seem to be well-known for upholding returns requests outside of this narrow window. 
Carbon38 Promotions & Discounts
Signing up for a Carbon 38 account and receiving regular email updates is the best way to get access to any Carbon38 promo codes you may be eligible for. Promo codes can only be used in the webshop and exclude gift cards. 
Some brands or styles within the Carbon38 clothing umbrella may not be purchasable with a promo code and carbon38 promo codes are non-transferable, non-retroactive, and cannot be combined with any other offers or promotions,
Carbon38's ambassador program aims to promote the brand through community involvement, part of which is offering Carbon38 promo codes to ambassadors and their communities regularly…
This means it's a good idea to keep an eye on your favorite fitness influencers, as you never know when they might have some exclusive Carbon38 promo codes or discounts to share!
Carbon38 Customer Service
Carbon38 customer service has been under great scrutiny throughout this Carbon38 review.
Looking at negative reviews online, these all seem triggered by a lack of response from the customer support team, and it appears the company has been struggling to keep up with the rapid growth of the brand and the popularity of its products. 
It is a testament to their quality that they have outstripped their capacity to respond to communications as quickly as promised.
However, if you have big dreams then you should be ready to cope with the impact of fulfilling them! And, while we love the ambition of this brand, we don't like making excuses for poor customer service.
That said, we will hold out judgment on the customer service. We hope it's a simple oversight that the company has grown faster than this team, and that Carbon38 will be back to its usual high quality before long.
Carbon38 Review: Editors' Verdict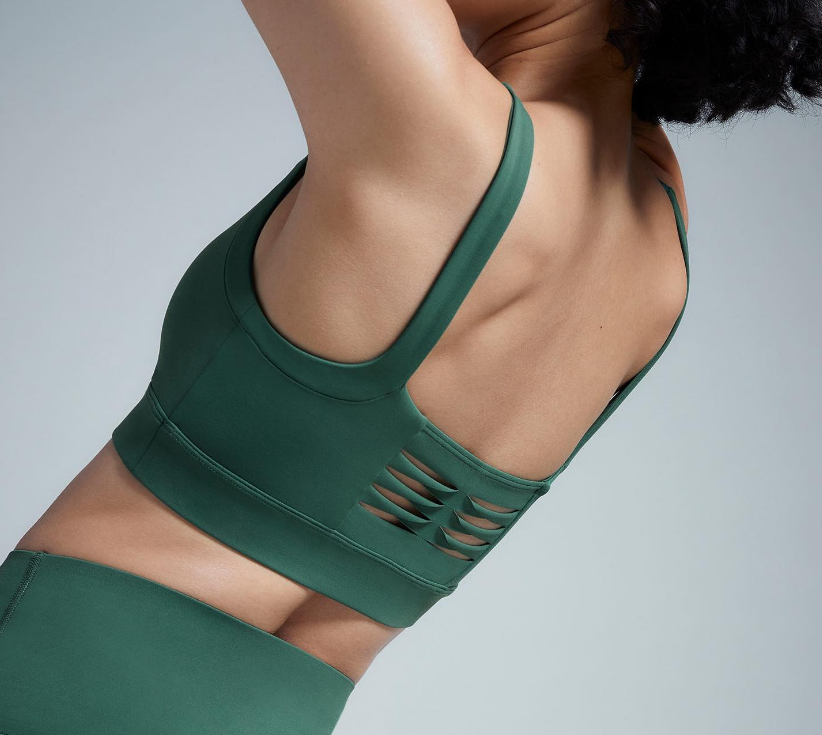 Working on this Carbon38 review has needed a deep dive into the world of athleisure and gym wear and we believe KWJ has certainly lived up to her vision of creating a reputable, female-led shopping solution in this area.
Nearly a decade after launching, the majority of Carbon38 clothing items are still designed by women or are from female-led designers and fashion houses.
For anyone who shares KWJ's vision of a more female-led fashion and fitness world, this company is a strong choice, with recognizable own-brand goods, plus bold color and pattern choices that encourage others to ask questions and learn more about female-led brands that are changing the fitness industry. 
Less positively, the rapid increase in interest and almost cult level following of certain items has led to overwhelmed customer services and a slew of bad reviews over the last few months.
It remains to be seen if Carbon38 can recover and continue to offer its unique slant on both fitness and fashion.
Our verdict is that Carbon38 is one to watch as they've proven that they have the ambition to make big changes to how commonplace items are viewed.
The brand has already made a big impact on gender disparity in this area, but we are conscious that it won't hold on to customers without big improvements in some practical areas of fulfilling orders and responding to issues.
We look forward to seeing how Carbon38 grows over the next few years, and will certainly be purchasing a few pairs of Carbon38 leggings to add to our own collection soon… We just need to pick a color! 
Looking for a variety of clothing brands to update your wardrobe and suit your fitness mood? Check out our reviews of Everlane, Bandier, Rhone Apparel and Lululemon.
Carbon38 FAQ
Does Carbon38 ship internationally?
Carbon38 currently only offers domestic shipping and cannot deliver outside the contiguous United States.
How can I become a brand ambassador?
Carbon38 has an ambassador program designed to support fitness professionals on their journey while spreading the word about Carbon38 clothing and the messages of the brand.
The ambassador program, known as 'Team38', is open only to fitness and wellness professionals, and access is generally by invitation only.
Ambassadors will also be able to share exclusive offers and Carbon38 promo codes with their followers and teams.
If you think you qualify to join Team38 but have not received an invitation, you can reach out to them by email.
Does Carbon38 run small?
Carbon38 leggings have stretchy material which means they will be true to size. If you wish a tighter or looser fit, it's suggested to size up or down based on preference, otherwise, just stick to your regular size in activewear clothing.
Are Carbon38 leggings squat proof?
Their leggings seem to be squat proof, however, they might be showing underwear lines.
How do I clean Carbon38 leggings?
As with all activewear clothing, you should never use high temperatures as that can damage the compressive fabric. Carbon38 leggings should be machine washed at 30 degrees and air-dried. Do not tumble dry them!