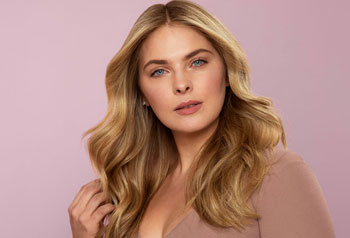 Getting your hair colored in a salon is certainly an investment as the prices for a well-done coloring job are in the hundreds of dollars. On the other hand, DIY box hair dyes found on shelves of any drugstore, while being cheap and cheerful, often don't deliver on the quality, evenness, and accuracy of the shade as displayed on the packaging. In our Color&Co hair color review, we'll explore some details about the brand, and what customers say, and we'll have a look at the hair care products too.
Color&Co creates a hair color customized specifically for you and your hair by a team of licensed colorists based on your hair's profile and needs. The kit arrives at your door and is complete with all treatments needed, as well as detailed steps and expert advice, and costs a fraction of the price normally spent on hair coloring in a salon. There are kits designed for you to achieve a natural hair color. This all sounds great, but does the brand actually hold up to what it promises?
Does the product work and does it deserve your money? In this Color&Co hair color review, we are going to find out the answers to these questions and more, as well as look at some reviews from existing customers.
About Color&Co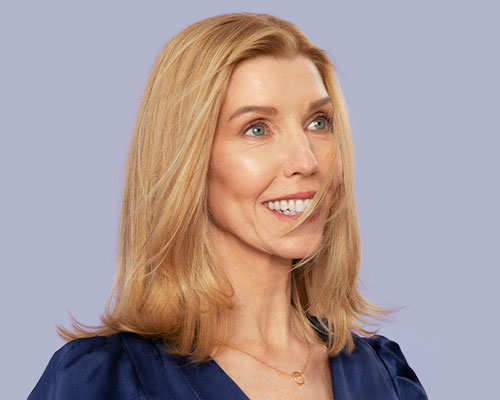 Color&Co is an online-only brand of at-home personalized hair colors created by L'Oréal and a group of hair coloring experts, especially for you. Each color is developed based on the customer's answers to the site's color quiz or a video chat with one of the team's colorists. Both asses the profile and condition of your hair, and ask about past treatments and your needs.
Taking all this into consideration, the in-house team uses exclusive and original formulas developed by L'Oréal's Research and Innovation department to create your perfect color. The company really combines the ease, convenience, and lower price point associated with store-bought DIY box dyes with the expertise, personalization, and high-quality result of a salon experience.
As well as the customized coloring kit called the Colorbox, which includes all the necessary products, instructions, and expert advice, the company produces shampoo and conditioners that will provide the right treatment for your hair and your new color. Color&Co is so confident in their products that if for whatever reason you don't like your color, you are entitled to a full refund or an exchange where the team will make a brand new color for you.
Since launching in May 2019, the brand has enjoyed much success with its customers and press alike, as seen in Vogue, Allure, Nylon, and InStyle magazines. Color&Co is also the winner of Allure's Best of Beauty Awards for two consecutive years, 2019 and 2020. Let's continue with our Color&Co Hair color review of products.
Pros
Affordable - cheaper than coloring in a salon while getting expertise individual advice
A wide range of colors - a customized service means the team can create for you any color you want
Provides salon-quality color result
A free video consultation with a color specialist available to asses your hair profile, or alternatively you can take a thorough hair color quiz on the site
A flexible subscription available which saves you money by reducing the price of individual colorboxes
Money back guarantee - if you don't like your first color, the brand will give you either a full refund or will make you a new color
A virtual try-on tool - upload a picture of yourself or turn on your camera to see what different colors would look like on you
Delivered to your door
Guidance and advice from experts is part of the coloring kit
Haircolors are free from parabens and PPD
Stylish packaging that will look great on your bathroom shelf
Cons
More expensive than regular DIY shop-bought haircolors from other brands
Color&Co only ships within the mainland US, doesn't ship internationally or to some US territories such as Alaska or Hawaii
Personalized Hair Color Review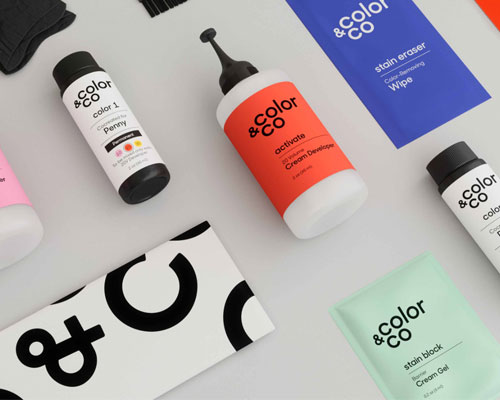 Using L'Oréal's innovative technology, Color&Co can develop any hair color you want which means the possibilities are infinite. The brand's hair dyes are professional grade and have been tested by professional New York City-based hairstylists. Furthermore, they didn't know what it is they are trying. Here are some of their comments:
"I don't usually use liquid color, but I think I like this better than the leading salon brand I use. My client had a lot of different color grays and it covered really nice."
"The color doesn't smell like ammonia. The coverage was 100%. I used it on fine, medium, and coarse hair texture and it always came out beautiful."
"The colors blended nicely on the client's previously color-treated hair. Easy application, easy to mix, easy to wash out. It didn't stain the skin."
To establish what type of customized hair color would best fit your needs, the site asks you to take a very detailed and thorough Color Quiz or alternatively offers a video consultation with one of the in-house licensed colorists. Some of the questions the quiz and the colorists ask regarding your hair history, texture, condition and goals are:
Have you had any of the following services in the past year? – options include a perm, bleach, henna, relaxer or keratin smoothing and heavy highlights
How much gray do you have?
How light or dark is your natural hair without the grays?
What is the shade of your natural hair?
How often do you want to color your hair?
What is your natural hair texture?
How much hair do you have?
How long is your hair?
Results
Color&Co guarantees that all of their colors deliver long-lasting results, 100% gray coverage, and healthy shiny hair thanks to a coconut oil blend with easy application and without any unpleasant harsh smells, unlike standard store-bought box dyes.
If you're not sure what color you would like or whether it would suit you, the website also provides a virtual try-on tool. Just upload a picture or yourself or turn on your web camera and get trying.
Once you select your perfect shade and answer all the necessary questions to achieve the salon-quality, Color&Co creates your custom hair dye and sends it to your doorstep with a full kit, also called the color box which retails at $29.90 for a single box or $21.90 per box when you sign up for a subscription.
The colorbox includes:
Your new personalized at home hair color
A cream developer that activates the hair dye
A stain block to prevent any stains
A stain eraser to remove stains in case they do occur
A sachet of the Infuse Replenishing Conditioner is recommended to use after coloring to deliver some much-needed moisture to your hair
2 pairs of latex-free gloves should be worn throughout the whole coloring process
A reusable color brush for correcting and coloring in any missed spots which arrives only with your first box
Customized instructions that guide you through every step of the application
All the products come in very cool packaging. They are minimalistic but full of bright pops of color with a graphic font, the same one as the brand's logo.
Color Gloss Conditioner Cool Down Review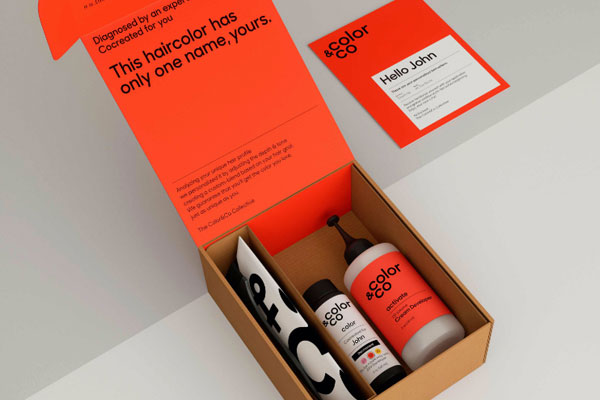 The Color Gloss Conditioner is the brand's newest launch. The product is a hybrid of a semi-permanent hair dye and a conditioner free from parabens, sulfates, ammonia, PPD, and resorcinol. It is designed to freshen up your hair and hair color to maintain it for a longer period of time in a perfect shiny state without any fading but doesn't provide gray coverage.
The Color Gloss Conditioner retails at $29.90 and comes in a 118ml tube in a colored cream texture available in 6 shades:
Sun-Kissed Gold enhances warm and golden tones on both blonde hair and brunettes
Cool Down is a royal blue color and is perfect for combating yellow tones and brass. At the same time refreshing fading blondes and brunettes
Cool Red is a dark bloody red which boosts violet and merlot tones
True Red, on the other hand, is a bright red shade that enhances red-colored hair. It boosts mahogany red and burgundy tones
Warm Red Copper with its orange color refreshes vibrant copper tones on both blondes and brunettes, as well as fiery copper and auburn shades
Mahogany Rose is sweetly pink and enhances pink, rose gold, and chocolate shades
The Color Gloss Conditioner is recommended to use once a week but not more than that. Use in a place of conditioner using gloves to prevent staining, following a shampoo, such as the Respect Sulfate-Free Shampoo by Color&Co.
Respect Sulfate-Free Shampoo Review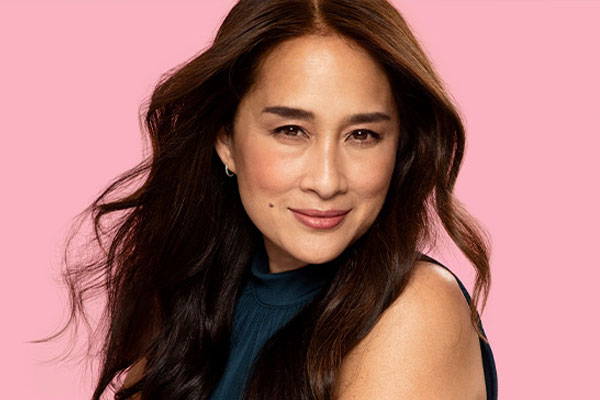 Color&Co's only shampoo, the Respect Sulfate-Free Shampoo, was designed specifically for color-treated hair. It doesn't contain any sulfates or parabens, both of which have been known to strip hair and scalp of its natural oils which then leads to over-drying. They keep in mind the importance of hair health as well as hair history. The shampoo is available in a simple brown plastic 250ml bottle with a white label for $17.90 and helps to protect your color for up to 4 weeks, along with washing away dirt and product buildup.
Infuse Replenishing Conditioner Review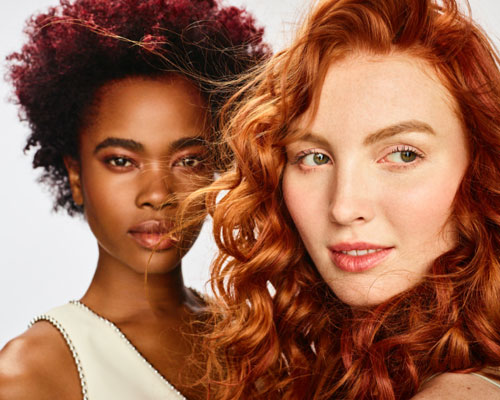 The Infuse Replenishing Conditioner was developed for colored hair, replenishing and strengthening it. It also makes hair smoother and softer thanks to wheat protein, silicones, and candelilla wax which is a plant-derived beeswax alternative that is rich in nutrients and easily and quickly absorbs into hair and the scalp and creates a barrier to prevent moisture loss, as well as visible shine.
The conditioner comes in a peach-colored 130ml tube for $19.90.
Flow Light-Weight Conditioner Review
The Flow Light-Weight Conditioner is a light and fresh formula that helps to detangle, inject volume and nourish color-treated hair and leaves it feeling silky smooth and airy. Made with coconut water, this ingredient has highly hydrating and nourishing properties and promotes cell growth, and keeps hair strong.
The lightweight conditioner is available in a 250ml bottle with a pretty pastel mint label and retails for $18.90.
Color&Co Hair Color Review from Customers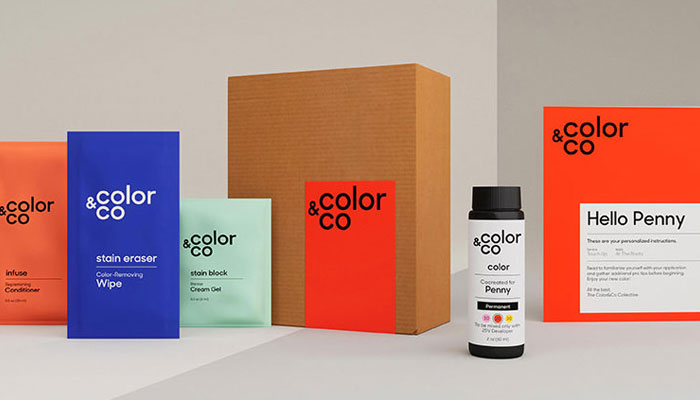 Looking at the customer feedback on the brand's website and Facebook page, the reviews have been mixed. While some customers have absolutely loved their customized colors, they haven't worked for others. Another complaint that we've often come across is poor customer service. This has resulted in a not so impressive rating of 3.1/5 on the company's Facebook but a more positive 4.4/5 on Color&Co's site which is based on over 3700 reviews. Here are some examples of the Color&Co by L'Oréal hair color reviews from existing customers:
"I used this for the first time today! Incredible shine, softness, and color are great! My hair feels and looks just like when I left the salon! Never going back there!!!!"
"The customer service is hit or miss depending on who you get–some of their representatives are great, some terrible..so they need to work on that…but the color itself is great.  I've used it a few times and it comes out exactly like I wanted..light warm natural brown…about a shade darker than my natural dark blonde hair.  And it leaves my hair soft and shiny and healthy feeling.  The product is worth the iffy customer service. Also, the product doesn't smell nearly as bad as drug store dye." You might like to read our reviews of Madison Reed vs eSalon.
Further customer reviews
"Tried this hair color line for the first time. Sad to say that I'm not going back again. My grays are still very much noticeable I contacted customer service almost 5 days ago, and still no response"
"Just did hair for 2nd time and I love it.  Color seems a little different than the first time but could be the time I left it on was shorter.  Like it better than my salon color. Seems to hold up although I only wash my hair 2x week.(one good thing about aging)  I went 4-1/2 weeks between coloring. I had canceled my auto-ship after receiving my second shipment but after doing my hair last night I've renewed because it looks so good and my hair is so soft too. Happy customer".
Sign Up for Color&Co
Color&Co offers a flexible subscription service on its colorbox which saves you 25% off every box, going from the regular one-time price of $29.90 to $21.90 per kit. The subscription is as frequent as you need it to be so you can adjust delivery dates to fit your needs. There are other perks that come with the subscription, such as:
20% off all other hair care items from Color&Co
Free gifts and samples
Extra 25% off on every 3rd color box
You can also sign up for a newsletter in the bottom right corner of the site to be the first to receive exclusive deals and offers from Color&Co and other L'Oréal brands.
Where to Buy Color&Co Hair Color
Color&Co is available exclusively online on the brand's site as it is a personalized product that can't be just bought off the shelf.
Color&Co Shipping and Return Policy
Shipping
Color&Co ships only within the mainland US, which excludes Alaska, Hawaii, Guam, Puerto Rico, and the US Virgin Islands, and it doesn't ship internationally. The standard shipping fee is $5.95 and it takes up to 7 days for your order to arrive, allowing 1 to 2 days for order processing and 3 to 5 business days for delivery by UPS.
Returns
The company offers something called the 100% Color Confidence Guarantee, which means if for whatever reason you don't like your first color box, you are entitled to an exchange for a new corrected personalized shade or a full refund within 30 days of your purchase. For Color&Co's other hair care, the brand accepts returns of unopened and unused products within 30 days of delivery.
Color&Co Promotions & Discounts
As well as saving yourself 25% on every colorbox when signing up for Color&Co's subscription service, you can save $15 on your next order every time you refer a friend. Your friend will also receive $15 off their first order.
Contact Color&Co
If you have any other questions for which you couldn't find an answer in this extensive Color&Co hair color review, feel free to get in touch with the brand through:
Free video consultation with one of the in-house licensed colorists from Monday to Friday between 8 am and 12 am EST
Calling the customer care team at 1-888-742-6567 from Monday to Friday between 9 am and 5:30 pm EST
Sending a message via the contact form on the brand's website
Facebook
Instagram
Twitter
YouTube
Pinterest
Color&Co Hair Color review: Editors' Verdict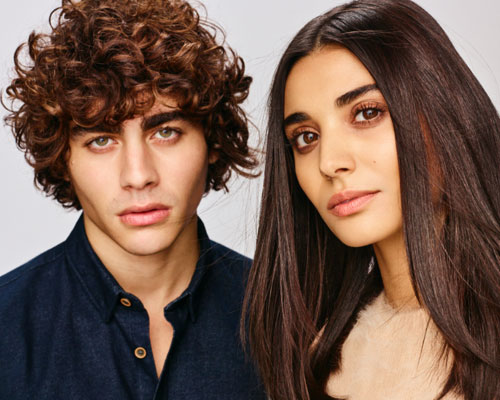 But now to the most important question of all – is Color&Co hair color actually worth it? After carefully studying the brand, its approach, and going through customer reviews, we've established that while it might not work for everybody, when it works (and it often does) it creates incredible salon-quality results at an affordable price. So we believe Color&Co is most definitely worth a try as in case you don't like your first colorbox, you can always fall back on the color confidence guarantee and get your money back.
Here are a few more popular hair care brands to consider Madison Reed Hair, DevaCurl, Maui Moisture, and Hairstory.
Frequently Asked Questions
Are Color&Co gloves latex-free?
Yes, they are completely free of latex.
Do Color&Co products contain PPD?
No, all of the brand's hair dyes are free of PPD, parabens and resorcinol.
Are Color&Co formulas permanent or demi-permanent?
Color & Co offers both formulas, depending on your hair goals. You can get recommendations when you fill out the questionnaire. The permanent hair colors have low ammonia, while the demi-permanent ones are ammonia-free.

Where are Color&Co products made?
All of the products are made in North America.
What makes Color&Co Haircare products different?
In comparison to other hair care products, Color& Co was formulated to help maintain, enhance and care for your personalized hair color.