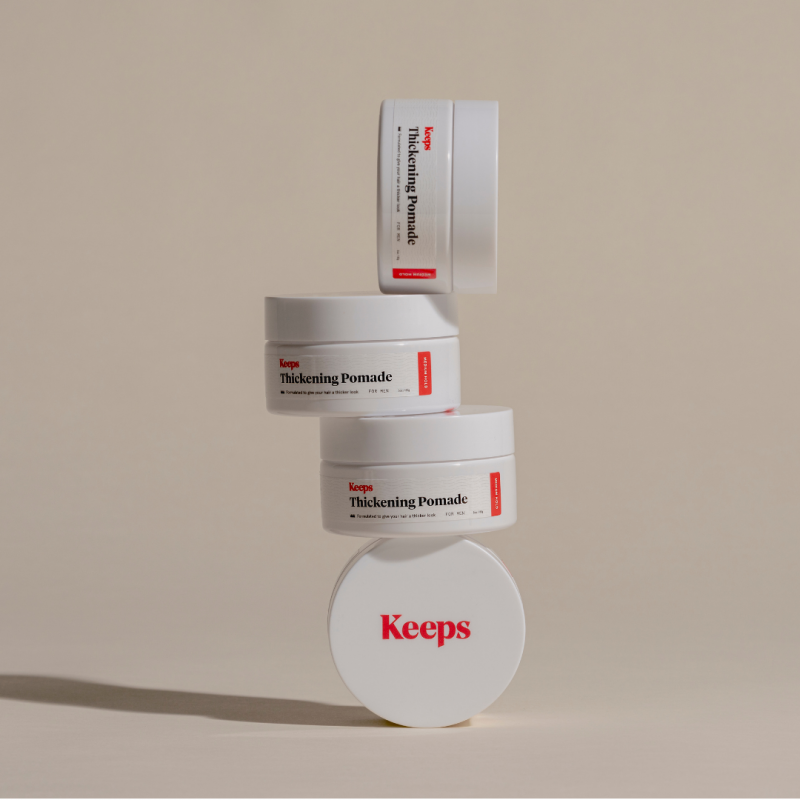 By the age of 35, approximately 40% of men experience significant hair loss which then often leads to balding. According to the Keeps website and their research, this number is even higher with every two in three men suffering from hair loss. And despite male pattern baldness being such a widespread issue affecting so many, there is still no cure known to us. However, there are ways to prevent and stop the symptoms. That is where Keeps comes in. In this Keeps hair review, we answer these questions, dive into the brand, examine its plans and products and look at existing customer reviews and ratings.
The company is on a quest to combat androgenetic alopecia, also known as male pattern baldness, using FDA-approved prescription formulas mailed to its customers, combined with online doctor consultations. Each hair loss treatment is tailored to the customer's unique needs. But how effective are Keeps' hair loss treatments? And are they really that different from what's already on the market?
About Keeps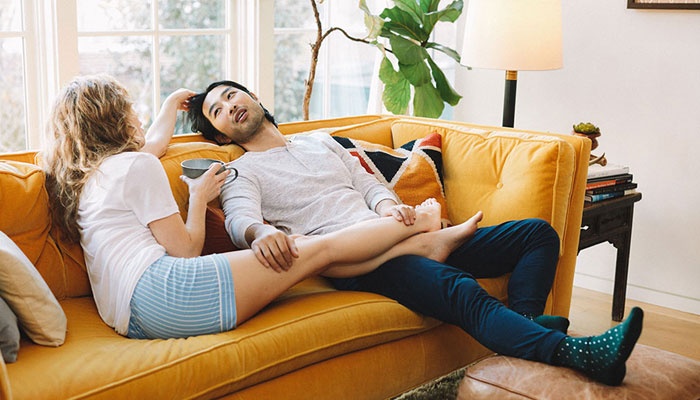 Keeps is a subscription healthcare service that provides prescription treatments for male pattern baldness at half the price of any pharmacy in the US, making the fight against hair loss more affordable and accessible to a wider customer base. Everything is done quickly and efficiently online – from choosing the right treatment plan depending on your particular concerns, evaluation by an in-house licensed physician, to delivery, tracking your progress, and consultations with a dedicated doctor.
Keeps started in 2018 after founders and long-time friends Steve Gutentag and Demetri Karagas had experienced hair loss themselves and struggled to find a good enough solution for it. Since then, Keeps has been featured in the likes of Esquire and Wall Street Journal and helped hundreds of thousands of men in the US regrow their hair and get their confidence back.
The specific medication that Keeps sells are minoxidil and finasteride as they are proven to work, are FDA-approved, and backed by science. Depending on the customer's concerns, he will get prescribed either or both of these treatments. Minoxidil is a topical solution or foam recommended for those experiencing hair thinning at the crown and the top of the head, while finasteride comes in a 1mg tablet form, targeting receding hairlines.
Outside of selling treatment subscriptions, Keeps also acts as a great resource of information on the topic of male hair loss, its causes, how to prevent it, and also discussing misconceptions around the subject.
Pros
FDA-approved
Affordable - charging half of the cost of any local pharmacy
First consultation and month are free
Doctor-approved
One on one virtual consultations with a licensed physician are part of the treatment plan
Arrives at your doorstep
Stylish and modern packaging
Cons
Only available on subscription
Doesn't ship internationally, only available within the US
Doctor consultations are not done on live video
Works only on male pattern baldness, not other types of hair loss
Possible sexual side effects such as erectile dysfunction or loss of libido
Keeps Plans
The Keeps hair subscription starts with every customer choosing their hair loss treatment. Each is focused on the most common male hair loss issues, that will help with his unique needs. There are 3 plans to choose from. If in doubt, the site provides a questionnaire. After that, a licensed doctor will evaluate the customer's condition and will choose a plan for him. However, every new customer goes through this type of evaluation to ensure the safety of the process and for the treatment to be as effective as possible. Here are some of the questions asked during the evaluation:
When did you first notice your hair loss?
Where on your head are you losing your hair or experiencing thinning?
Certain symptoms may indicate a less common form of hair loss. Have you experienced any of the following? (Itching and burning, hair loss on other parts of the body, sudden increase in hair loss, dandruff and scaling, changes to your skin)
Some lifestyle choices can impact hair loss. Do you do any of the following? (Drink alcohol, smoke cigarettes, expose yourself to the sun, eat a restrictive diet, work out with extreme intensity)
Have any family members experienced hair loss?
Are you allergic to any medications?
Do you have any health conditions?
Are you currently taking any medications or supplements?
Have you experienced or been diagnosed with erectile dysfunction?
After the customer is assessed, he receives a 3-month supply of the chosen treatment, which is then repeated every 3 months. Every plan also includes online consultations with an assigned doctor. Every new customer gets his initial consultation and the first month of the treatment for free. So what are these plans we speak of?
Plan for Receding Hairlines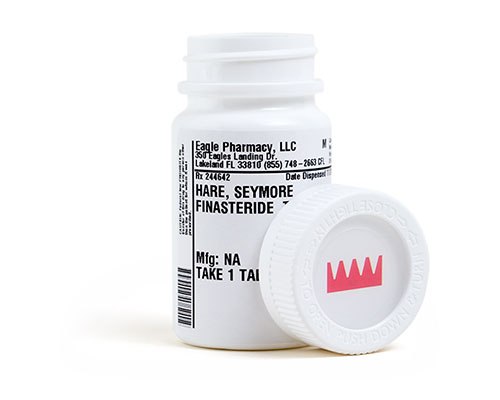 The subscription plan for receding hairlines targets hair loss along the hairline, as well as the crown and vertex which is the top of the head. The delivery agent here is finasteride, a prescription oral medication that is taken once a day in the form of a 1mg pill. The way finasteride works is by blocking the production of a sex hormone called DHT (short for dihydrotestosterone) in the body. This hormone is the cause of male pattern baldness. By doing so, finasteride promotes hair regrowth and prevents the spread of receding hairlines. It usually takes at least 3 months for the drug to take effect.
However, this comes with potential side effects, even though they are small. During clinical studies, 3.8% of men taking finasteride experienced side effects such as erectile dysfunction, less desire for sex, or testicle pain. But generally, finasteride is well tolerated by patients.
This treatment plan comes to $50 for the first 3 months and $75 thereafter.
Plan for Thinning at the Crown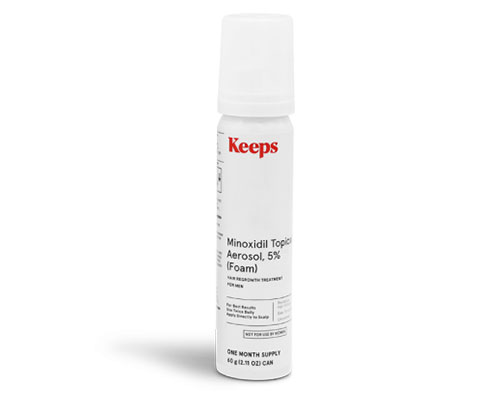 The treatment plan for hair loss at the crown of the head comes in the form of topical 5% minoxidil formula. Customers have the choice between a liquid solution form that is applied to the scalp with a dropper or a foam form applied directly with their hands. The hair loss treatment is used twice a day, 1ml per each use in the case of the solution and half a cup if using the foam formula.
Minoxidil stimulates hair follicles thus increasing new hair growth – growing thicker and just more hair in general.
But prior to regrowth, customers can experience further shedding first as the new hair pushes the old out of the hair follicles. It usually takes 3 to 4 months before seeing results.
This plan is the least costly, coming to $20 for the first 3 months and $30 for every 3 months after.
Plan for Overall Thinning Hair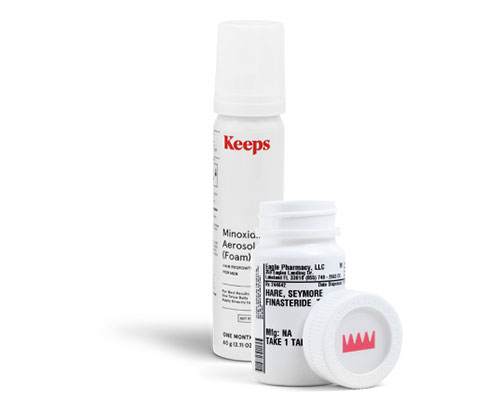 Keeps' most popular and sought-after plan is no doubt the overall thinning hair plan which combines both finasteride and minoxidil as treatment. The coupling of both formulas reduces general hair loss and achieves overall hair regrowth. The treatment consists of taking a daily 1mg tablet of finasteride and applying minoxidil to the scalp twice a day. Naturally, this plan is the priciest out of all of them due to the higher volume of medications included, with the initial 3 months costing $70 and $105 every following 3 months.
It is important to note that Keeps hasn't invented these formulas. They created their own supply chain and started selling directly to the customer. This way, Keeps is also able to reduce the price of the finasteride and minoxidil. It becomes more affordable and accessible.
Additional Keeps Products
Along with their hair loss treatment, Keeps offers additional hair care products that can be ordered on the website. These include a prescription ketoconazole shampoo, thickening shampoo, and thickening conditioner.
2% Ketoconazole Shampoo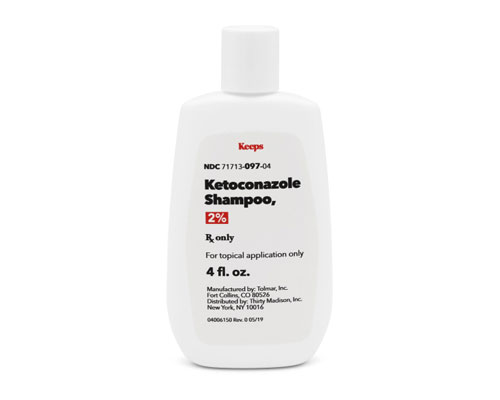 The Keeps Ketoconazole shampoo includes 2% of ketoconazole which is an antifungal prescription medication, used to treat various fungal and yeast infections. This shampoo is designed to reduce and treat dandruff, itchiness, and flaking of the scalp. It is recommended to use 2 to 3 times a week, and it can reduce hair loss in some cases. The shampoo comes in a 4oz bottle and one month's supply costs $10. In addition, Hairburst is also popular for making your hair long and luscious.
Keeps Thickening Shampoo
Keeps Thickening shampoo is recommended for use on alternating days with the brand's shampoo. The Thickening Shampoo helps to regrow hair and keep follicles clean and nourished. It is designed to complement Keeps' hair loss treatments and enhance their results. The shampoo comes in an 8oz size only at $22 which is definitely on the pricey side.
Keeps Thickening Conditioner
The brand's Thickening shampoo also pairs very well with their Thickening conditioner for a complete hair care routine. The conditioner focuses on strengthening the hair cuticle and adds an extra layer of protection that will also make for smooth and healthy-looking hair. Just like the shampoo, it promotes hair growth and 8oz retail for $22.
Keeps Hair Review by Customers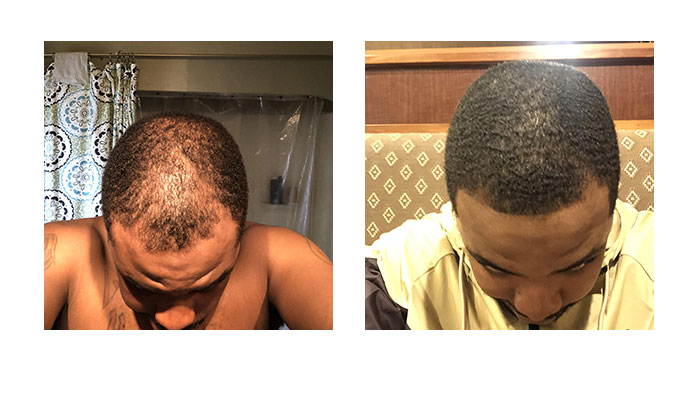 When we looked at customer reviews for this Keeps hair review, we found the feedback to be pretty mixed. While the majority of customers are happy with the service and the results, there are some reviews that are not so favorable.
The two recurring issues are the lack of results and the company's unwillingness to cancel customers' subscriptions. Sometimes they continue to charge them and send them products the customers do not want. The former issue can be said for any kind of treatment or medication as not everything will work with everyone and the Keeps website clearly states that this is a possibility and they cannot guarantee results. It is the latter that is more of an issue as that shows poor customer service.
Further customer reviews
However, most customers are very happy with their Keeps subscription and the results they've seen which show in the 4.8/5 rating on the company's website based on over 3000 verified customer reviews. Here are some examples:
"I was skeptical about using this product (tablets and solution) because I didn't think it would bring back my hair. To my surprise, 3 months later, new growth appeared and the crown of my head also began to fill in. Fast forward today and I have a renewed hairline for not having one for over 15 years. I recommend this for anyone wanting to restore a younger look for themselves. This product works!"
"Keeps has really made a difference in my life. My confidence was at an all time low not understanding why I was losing hair at the rate I was. Within the first two months I started to see a difference and was also told by my barber and close ones that it was definitely helping out. Now I feel way better about myself and I'm able to keep my head dealing with this situation."
"After trying many different hair loss products I have settled with Keeps. Their products are great, and their customer service is outstanding.. I couldn't be more satisfied with my decision to use Keeps. I highly recommend them to anyone experiencing hair loss."
How to Sign Up for Keeps
Signing up for a Keeps subscription is very simple and easy as mentioned before. Firstly, you need to go to their website and choose one of the hair loss treatments, depending on your unique hair loss concerns. If you're not sure which plan would be best for you, you can go straight to the assessment stage. This evaluation includes questions about your hair loss pattern, your lifestyle, medical history, and additional symptoms you might be experiencing along with hair loss.
After answering the questions, a couple of pictures of your head/hair are required for the in-house experts to assess your hair loss pattern. A dedicated licensed doctor will then either approve the treatment plan selected by you or choose and recommend one for you. The first 3-month supply is then sent out and will arrive at your door within a week.
Through your online account, you can then track your progress and results. And if you have any questions or concerns, a physician is always only a message away to discuss these with you. They can also share tips and guidance with the first year of unlimited messaging being free.
Keeps Shipping and Returns Policy
After you subscribe, your first order will arrive in 5 to 7 business days and will last you for 3 months. It is delivered from the Keeps' own pharmacy using USPS. The subsequent 3-month supply will be processed 75 days after placing your first order. Their subscription service ensures that your prescription always arrives on time so that you don't miss a dose. And every shipment costs $3. However, Keeps is only available within the United States and therefore only ships within the country.
Returns
Every Keeps order is final. Keeps doesn't allow any returns and refunds of their products as they are prescription medications. These are specifically dispensed for you and hence cannot be used for another patient due to consumer safety regulations. However, if your order arrives damaged or defective, Keeps will exchange it for the same item.
Contact Keeps
If you have any other questions that were not answered in this Keeps Hair Review, you can contact the Keeps customer support team from Monday to Friday between 10 am and 6 pm EST via:
Email at [email protected]
Live chat on the Keeps website
Phone at (833) 745-3377 which you can call or text
Facebook
Instagram
Twitter
Keeps Hair Review: Editor's Verdict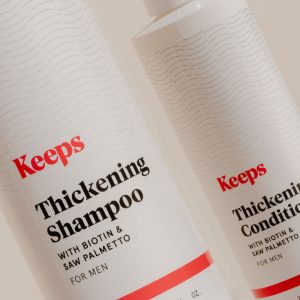 The final and most important question is – is Keeps really worth it? Based on the customer reviews alone, it indeed is. 83% of all the customer reviews left on the website are 5-star reviews, with less than 1% making up the 1- and 2-star reviews. And who knows better about the effectiveness of a product than the brand's customers and product users?
For us, what makes Keeps worth it is the easiness of creating a subscription. Furthermore, getting in touch with licensed professionals as well as the convenience of having the treatment delivered. As well as the factor of affordability which then leads to inclusivity.
So the final verdict is a positive yes.
If you enjoy haircare products, then check our reviews of 4C Only Hair, Coco&Eve, ForHers, and Amika Hair Products.
Disclaimer: This website does not provide medical advice. Our health-related articles are based on information coming from the brands' websites and online reviews.
Frequently Asked Questions
How long does it take for Keeps to work?
It usually takes 4 to 6 months before you start seeing results. For finasteride specifically, it takes at least 4 months before improvements are visible. In the case of minoxidil, it takes 4 to 6 months to see results or even longer. Hair needs time to grow, and consistency is key, meaning you have to take your treatment every single day for it to work.
Can I cancel my subscription?
Yes. If you are not happy with Keeps, there are two ways the company offers to cancel your subscription. You can either call the customer support team between 10am and 6pm EST on 833-745-3377 or log in to your Keeps account and submit a cancellation request there. If your next refill date is within the next 24 hours, make sure to call Keeps to ensure your cancellation request is processed before your refill order.
Is Keeps backed by science?
Yes, Keeps is backed by science as they worked with Dr. Jerry Shapiro and Dr. Antonella Tosti to develop it. The treatments are all FDA-approved and proven to prevent loss and regrow hair.
Can I use insurance to pay for Keeps?
Keeps products are considered cosmetic, therefore insurance would not cover them. You pay less for these products than you would at any local pharmacy.
Am I eligible to use Keeps?
Keeps is available to use to men 18 and older in most states. If you wish to know whether Keeps is available in your state, just enter where you live and it will come up.