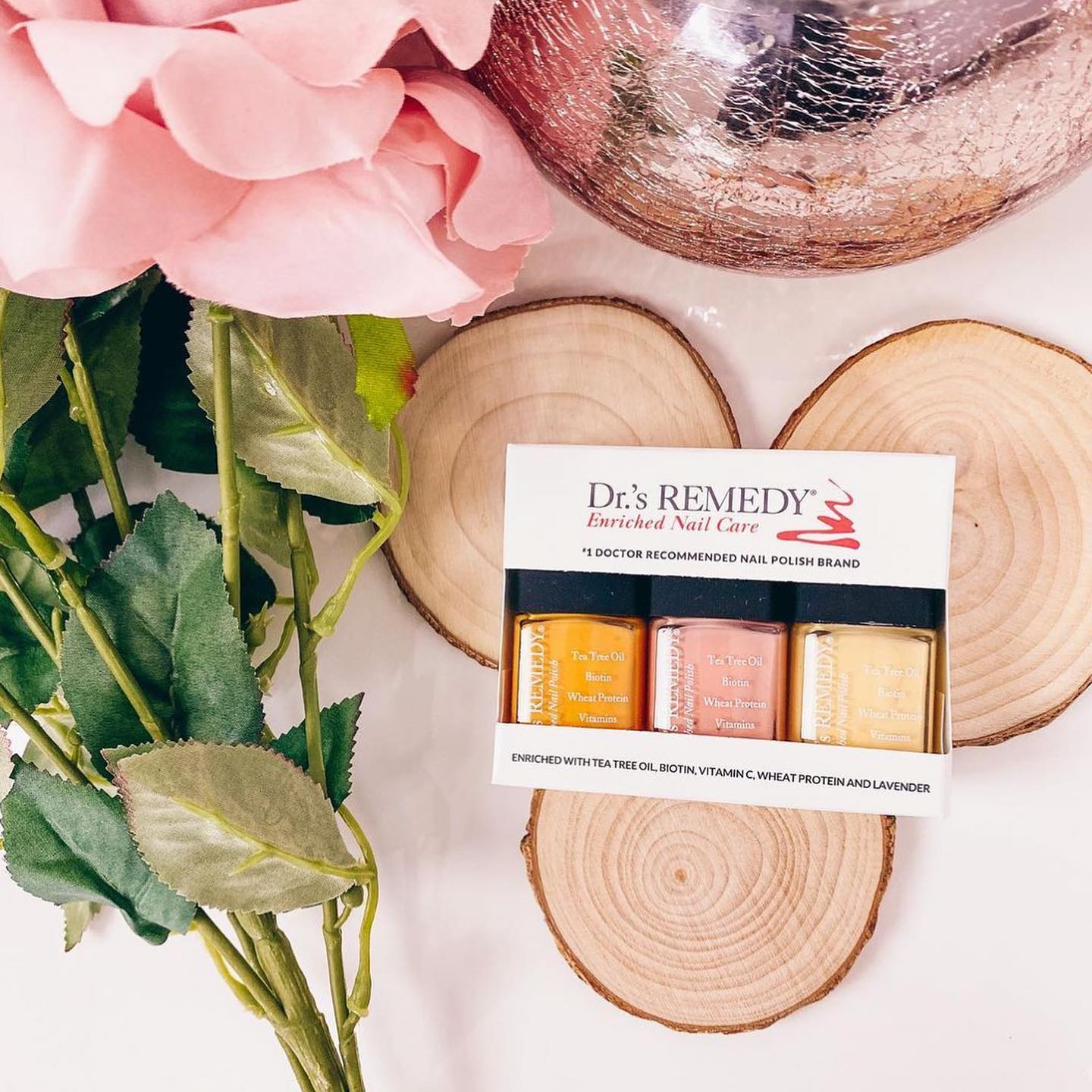 Dr Remedy is a nail polish line offering safe alternatives free of the harsh chemicals found in most conventional brands. Oftentimes, it can be hard to find pigmented and high-quality nail polish not laden with chemicals and toxins. However, with this company, you get safe formulations with long-lasting colors. The company boasts a wide variety of colors to choose from and their top and base coat options. This Dr Remedy nail polish review will look at the brand's top-selling products, customer feedback, discounts, and more. Read on to determine if its products are worth purchasing.
About Dr Remedy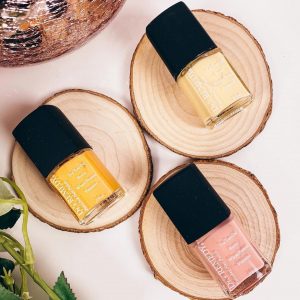 All nail care products from Dr Remedy are vegan and developed by real doctors. Founded in 2005 by Dr. Adam Cirlincione and Dr. William Spielfogel, it aimed to provide high-quality formulations with luxe colors but without the harmful chemicals and toxins often present in other polishes.
Cirlincione conceptualized this line after trying to find a toxin-free nail polish he could recommend to some of his patients. After a long search, he could not find any that met his safety standards. So, he decided to create his own.
With the help of Dr. Spielfogel, the pair set off on their journey to formulate safer alternatives. They worked together in designing the concept, and their idea finally came to life in the shape of a luxurious lacquer safe for women to wear. Ultimately, they formulated a manicure with function and flair backed by other trusted podiatrists.
Today, the company produces safe-to-use nail polish that addresses real nail concerns and supports them therapeutically. In addition to the versatile color collection, the company also offers hydrating treatments, supplements, and moisturizing serums. Renowned publications such as Vogue, Lifestyle Weekly, and Touch have featured their products. 
The brand has also amassed a visible social media presence with more than 15K Instagram followers. However, like any other business, it has its pros and cons.
Pros
They offer a wide selection of treatments, serums, polishes, and other nail products

Their products are formulated by doctors, and they are safe and lack the ten common toxins present in typical polishes

The products contain ingredients like tea tree oil, garlic, and vitamins that are good for you.

Their nail polishes do not have a potent smell present in other traditional options

They make all their products in the USA

They offer free shipping for orders above $30
Cons
Some products have mixed reviews online

Relatively expensive when compared to other brands

A short-return window period
Dr Remedy Products Review
The company offers a wide range of products, including treatments, serums, and polishes. All their products are vegan and safe to use. Here are some of their best-selling products. Read our Dr Remedy nail polish review to find out about them. 
 Dr Remedy Nail Polish Ignite DUO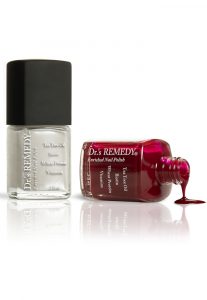 We all know that a complete manicure must include a base coat and top polish to make your nails look shiny and protected. With the brand's Ignite DU, you get a base and top coat in one package. It gets its name from the verb ignite, which means to arouse passion or excitement.
Our Dr Remedy nail polish review found that the fiery duo includes the PATIENT Pearl and SASSY Scarlet, both created to help you ignite your resolve and inner strength. As a part of the new 2022 Winter CONFIDENCE COLLECTION, the Ignite DUO is a powerful reminder that you are in control of your destiny. Its Podiatrist-developed advanced nail enamel formula comes enriched with Tea Tree Oil, Extracts of Garlic Bulb, Vitamins C, E, and Wheat Protein.
The ingredients in this Dr Remedy nail polish make it safe, vegan friendly, and ideal for your nails. Its base coat protects your nails, and the top coat gives them a high-gloss finish. Additionally, it is free of Formaldehyde Resin, Formaldehyde, Toluene, Camphor, Xylene, Dibutyl Phthalate, TPHP, Parabens, and Ethyl Tosylamide.
At $34.50, the Ignite DUO is the ideal nail care product that will give your nails the nourishment they need while also making them look great. Also, Dr Remedy does not test this nail polish on animals.
If it is your first time using it, all you need is to apply one coat of base as your first step. The second step is to apply 2-3 coats of Dr Remedy nail polish colors. Finally, use the top coat for extra protection.
NOURISHING New Beginnings Gift Set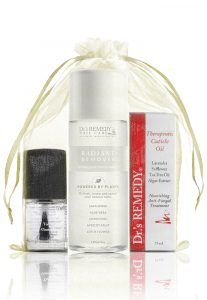 Nothing makes purchasing better than a good deal, and this gift set from Dr Remedy gives you just that. The NOURISHING New Beginnings Gift Set is the perfect way to start the new year and the foundation for a fresh, clean mani and pedicure. It has three full-sized products that take care of your nails and cuticles. 
This Dr Remedy nail polish review found that the set contains the REMEDY Acetone-Free Remove, AntiFungal CARESS Cuticle Oil, and the Two-In-One Top Coat. The base/top hybrid comes fully packed and filled up with Biotin, while the CARESS Cuticle Oil has been approved by the FDA and it helps fight nail fungus and prevent any future breakouts. For the best results, pair this set with your polish purchase.
Each of these products lasts longer than typical nail care items and gives your nails a brilliant color. Their formula contains advanced nail enamel enriched with Wheat Protein, Extracts of Garlic Bulb, Vitamins C, E, and Tea Tree Oil. They are also free of Toluene, Formaldehyde, Phthalates, Formaldehyde Resin, and Parabens.
For only $60.00, enjoy this UV-protected, vegan-friendly set. It is the ideal present if you are looking for a quality gift that will show you care. It comes beautifully packaged, making it perfect for gifting.
EPIC Cuticle Exfoliator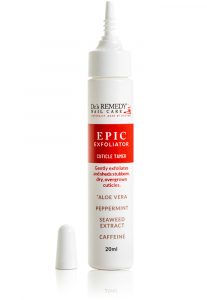 The EPIC Cuticle Exfoliator is a product every Dr Remedy user should have. It comes in a white bottle with red labeling. The exfoliator has a vegan, enriched formula designed to help you tame wild cuticles using the triple-action plant power.
Using this cuticle exfoliator a few times a week will gently and efficiently exfoliate all the dry, stubborn, overgrown cuticles, helping you achieve and maintain soft, healthy cuticles. Unlike other products, this plant-based formula can penetrate the skin, revealing, smoothing, and refining the cuticle beds while also melting away the dead skin.
The EPIC Cuticle Exfoliator is vegan friendly and not tested on animals. It is also free of Parabens, Phthalates, Sulfates, and fragrances. If you struggle with overgrown cuticles, this is the ideal product. You can purchase it on the official website for $19.95. 
NOURISH Nail Serum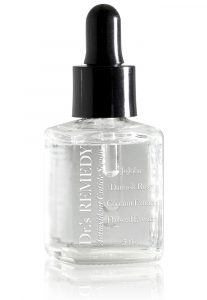 Like the rest of the body, nails need regular care and nourishment to stay healthy. The NOURISH Nail Serum is a leave-in treatment that helps achieve healthier, stronger nails. It comes enriched with Biotin, Tea Tree Oil, and Garlic Bulb Extract, all necessary ingredients to achieve healthy nails.
This transformative overall nail oil and antioxidant cuticle serum is the ideal antidote to constant sanitizing and hand washing. Created to keep your nail bed and the surrounding skin moisturized, it comes packed with ingredients like coconut extracts and flaxseed to restore, hydrate, and renew without any greasy residue.
You can use the NOURISH Nail Serum daily, and it is safe for both natural and artificial nails. It is vegan friendly and not tested on animals. The serum is also free of Parabens, Phthalates, Sulfates, and fragrances.
To use it, apply one to two drops on each nail and massage it until it is fully absorbed. You can purchase the NOURISH Nail Serum on the official website for $19.95.
Anti-Fungal CARESS Cuticle Oil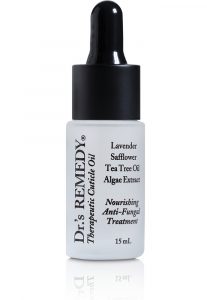 Fungi is one of the leading causes of nail issues. It can cause the nails to become yellow, discolored, and brittle, and if not treated early, it can lead to more severe issues like nail bed infections. To protect your nails against such problems, opt for the Anti-Fungal CARESS Cuticle Oil.
The Anti-Fungal CARESS Cuticle Oil is a powerful product that helps fight nail fungus. Formulated for supreme conditioning with tree nourishing natural oils, it hydrates your nails and skin intensely and revives cracked, dry cuticles upon contact. Its luxe, lightweight drops can deliver deep conditioning from the organic blend of antioxidant-rich Grape Seed Oil, comforting Lavender Oil, purifying Tea Tree Oil, and Algae Extract.
Its Undecylenic Acid content, non-greasy-feel, and fast absorption collaborate to offer defense against all nail fungi. The product is also vegan friendly and not tested on animals. 
Apply one drop of the oil around your cuticle area and massage it deeply. Massage several more drops onto your hands to melt away any residual stress. Note that the oil is suitable for all skin types and effective in treating fungal infections. It also prevents the development of fungal infections with consistent use.
Doctors prescribe applying a generous amount each night. Also, remember that all Dr Remedy products are still efficient even when used on dry mani/pedicures due to their moisture-permeable capabilities. You can purchase the Anti-Fungal CARESS Cuticle Oil on the official website for $35.00.
Dr Remedy Nail Polish Reviews from Customers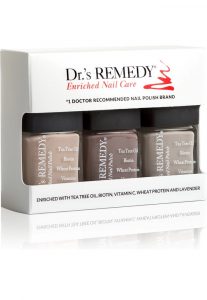 Dr Remedy has received rave reviews from most customers who have tried their products. They have commended the brand for their quality products that help achieve healthier nails. Specifically, customers like that the products are free of harsh chemicals like Parabens, Phthalates, Sulfates, and fragrances.
Shoppers love the effectiveness of the products, with some even saying that they have seen results after just a few uses. Some also praised Dr Remedy for vegan-friendly options not tested on animals. Their customer satisfaction is even more evident when we look at the product ratings.  
Most products have received a 4-5 star rating on the website, with many customers leaving positive reviews. One such shopper said that the NOURISH Nail Serum helped her achieve healthier nails in just a few weeks. She also noted that the product is light and not greasy, making it perfect for everyday use.
Another reviewer said that the Anti-Fungal CARESS Cuticle Oil worked wonders on her nails. He compared it with Dr Ishiguro toenail fungus remedy and said it was better than this product by far. She had been struggling with nail fungus for years, and nothing seemed to be working. However, after just a few weeks of using this product, she noticed a significant improvement in the appearance and health of her nails.
Popular Alternatives to Dr Remedy Nails
Further customer reviews
A man who bought the NOURISHING New Beginnings Gift Set also commented that his wife loved the products. He said her nails have never looked this good, and she feels overjoyed with the results. A customer who was using Dr Oz acid reflux home remedy said that she stopped using it when she tried Dr Remedy's products. 
While most customers were happy with the results, a few complained about some of the products being expensive relative to other traditional options. However, this is typical considering the safety element in Dr Remedy's products, the quality of ingredients used, and the amount of work done on them.
All in all, Dr Remedy seems to be a brand that produces quality products. Most shoppers felt satisfied with the items and the service offered and recommended them to others. 
Sign Up for Dr Remedy Nail Polish
To join the Dr Remedy family, create an account using your email address. After confirming your email, you can access the website and start shopping. You will also receive updates about new products, sales, and special offers through the account.
Where to Buy Dr Remedy Nail Polish
If you are wondering: Dr Remedy nail polish where to buy? Their products are available on the official website RemedyNails.com and in select locations, such as health clinics, doctor's offices, and spas. You can also find their products at Dr Remedy nail polish CVS, Amazon, Walmart, and Medlee.
Dr Remedy Shipping and Return Policy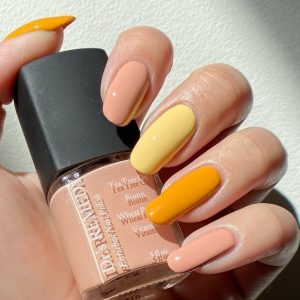 Shipping Policy
The company only ships to areas in Canada and within the continental U.S. However, they also have wholesale options for international locations like the UK and others. Ensure you double-check that you use the correct version of the website.
US orders amounting to $30 and above get free shipping. The exact times of departure and delivery depend on the recipient's location. You will receive an estimate at checkout. The brand will also send you tracking information once the order ships.
Return Policy
The company provides a 15-day return policy for customers feeling unsatisfied with their purchases. Should you be dissatisfied with your order, you can contact the company and set up a return or exchange. The items must have the initial packaging and remain in their original condition. You will also have to pay for the return shipping. 
 Dr Remedy Promotions & Discounts
There are many ways to save when shopping with this company. The brand occasionally hosts sales designed to help you get more for your money. Stay up-to-date with the latest deals by subscribing to their newsletter. You will be among the first to know about upcoming promotions or new product releases.
Contact Dr Remedy
If you have any inquiries about their products or the company itself, reach out to the Dr Remedy customer support team through their phone number 1-877-323-6245. You can also send an email to [email protected] or fill out the contact form on their website. Their support team will get back to you as soon as possible.
Dr Remedy Nail Polish Review: Editors' Verdict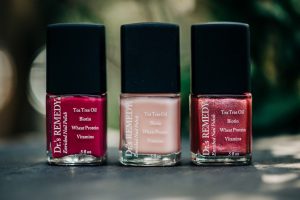 This Dr Remedy nail polish review has found that the brand is a good choice if you are looking for quality and safe products. Their products have received positive customer feedback, with many people satisfied with the results. Although some of the products are a bit pricey, they are worth the investment considering their quality.
Overall, we find the brand worth checking out and recommend that you check them out the next time you need new nail polish.
Are you looking for other quality beauty brands? Read our reviews of Go To Skincare, eSalon, Color Street, and Facetheory.
Dr Remedy FAQ
Does Dr.'s REMEDY smell just like traditional nail polishes?
No, their products have a light, botanical scent that quickly dissipates. Most customers also report that the line has items with a much less potent smell, unlike other traditional and mainstream options. This aspect is due to the lack of harsh chemicals present in other polishes.
Is Dr.'s REMEDY Antifungal?
Recently the brand launched an Anti-Fungal Cuticle Oil with the ability to penetrate your skin and work at the source to remove nail fungus. You can use it alone or alongside the polishes to get the best results. Additionally, doctors recommend the polish line to supplement oral fungal medications.
Is Dr.'s REMEDY vegan and organic?
Yes, all the products are vegan and organic. The company is also cruelty-free and does not test any of its formulations on animals.
Can children use Dr.'s REMEDY?
Yes. Unlike other conventional polishes, this line is water-based and non-toxic. As a result, it is safe for children to use. Remember that children are notorious for biting their nails, which might put them at risk of ingesting some of the polish. Therefore, choosing a safe and healthier one is a wiser and safer option.
Does Dr.'s REMEDY test on animals?
No. The company does not test any of its products on animals. It also condemns the act and does not work with any third party that does animal testing.