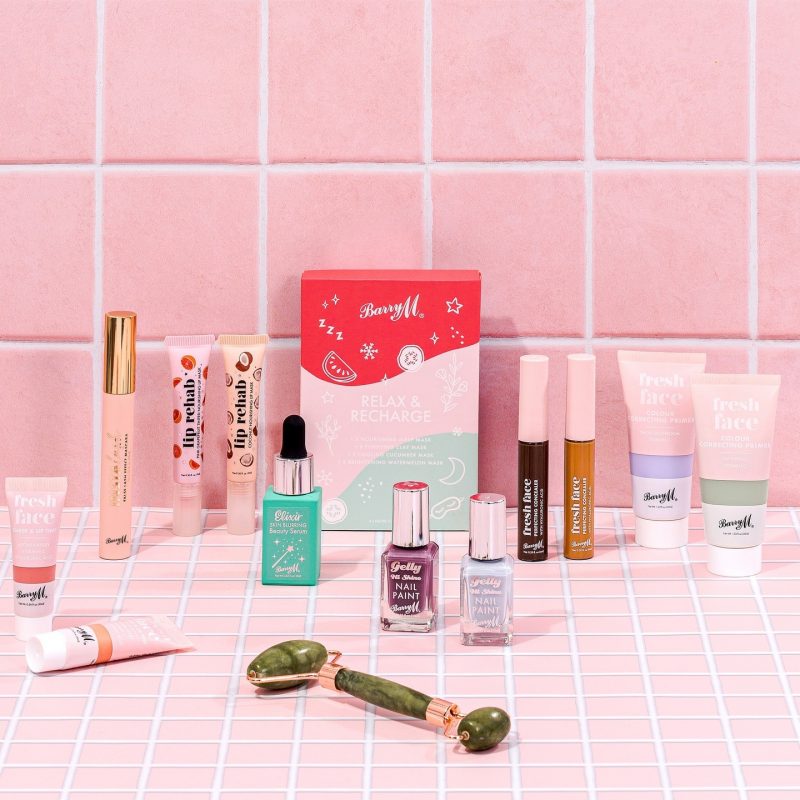 Barry M is a classic company with a slew of quality makeup and nail polish. The brand's calling card has been to provide multi-use products for women on the go. Their products are cruelty-free, on-trend, and gentle on the skin, and famous magazines have featured this company, including Vanity Fair, Good Housekeeping, and Cosmopolitan. Our in-depth Barry M cosmetics review will highlight the brand's top-selling products, shipping policy, customer feedback, and more to help you determine if this cruelty-free cosmetics brand is worth checking out. 
About Barry M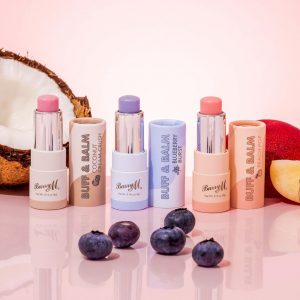 Founded by Barry Mero in 1982 in London, Barry M is a British-based cosmetics company. Barry was a makeup enthusiast from childhood, and he kick-started his career selling nail polish from his mother's front garden; this is when he realized his niche and discovered that the make-up industry lacks bold, fearless, and vivid colors. 
He opened his first shop at Ridley road and created black lip, white liner, and fluorescent nail polishes. Later on, he opened a spot in Brixton Market and continued to make innovative and bold colors that stood out. 
Since then, Barry became a revolutionizer and a trailblazer in the cosmetic industry. Unfortunately, he passed on in 2014, and Dean, his son, took over the business. Dean walked in his father's shoes, keeping his vision clear to the end. The products are still made in Britain, with the headquarters being in London. To add to the brand's legitimacy, the company did a Barry M Harry Potter collection.
The products are cruelty-free, meaning the brand does not test on animals, and they also do not allow third-parties to do so. The company has also won several awards, including the Women's Health Beauty Awards and the Cosmopolitan Beauty Awards. Additionally, Barry M has 466k Instagram followers.
Pros
The company offers a variety of colors that were missing in the makeup industry, including bold, vivid, and fearless colors

They offer an expansive selection of lips, faces, eyes, and nail products

Their products are 100% cruelty-free, recyclable, and vegan

The brand's products are packed in sustainable and environmentally-friendly packaging

The company offers a 30 days window period for returns

Their products are available at affordable price
Cons
The company doesn't offer free samples

Some of their products are not paraben-free

They currently do not ship to EU countries
Barry M Cosmetics Products Review
The Brand has proven to be a unique and colorful brand creating eye-popping products for the modern woman. We investigated the best-selling Barry M Cosmetics products to find out their benefits, the ingredients they feature, and what makes them stand out from other products on the market.
Barry M Lip Plumping Gloss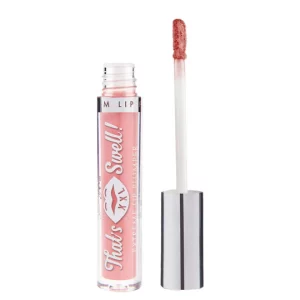 If you don't like permanent lip balm or gloss, Barry M Lip Plumping Gloss is the most suitable cosmetic product. It is available in ultra-glossy shades that make your lips look softs and rejuvenated. This formula is glossy and fills up your lips, making them appear plump and fuller. That's because the lip-plumping gloss stimulates natural collagen production in your lips. 
The product comes in clear packaging showing off the glossy formula inside. Barry M Lip Plumping Gloss contains Hydrogenated Polyisobutene, which is the emollient and water-proofing agent in the formula. It prevents moisture loss from the lips keeping them moisturized and hydrated. Hydrogenated Polyisobutene also helps to improve the formula's texture providing a soft and smooth feel.
This Barry M cosmetics review also discovered that lip gloss contains castor seed oil, which offers antibacterial and antimicrobial properties to the lips. It helps shed the lip's dead cells, prevent infection, improve blood flow, and reduce inflammation. These properties quicken the healing of dry, cracked, and chapped lips, making them healthy-looking once again.
Soya bean oil is another ingredient rich in vitamin E, which provides the lips with antioxidants and environmental protection. The ingredient also maintains the skin barrier, prevents water loss, and keeps the lips hydrated all day long. 
Barry M Freckle Tint
Formulated to add instant freshness to any look, the Barry M Freckle Tint comes in two colors. A dot of the tint to the desired area coupled with a translucent powder on top gives you a natural and long-lasting finish. The freckle tint helps you achieve the beautiful sun-kissed look you want for the occasion or the holiday vibe. 
This product contains Butylene Glycol, organic alcohol that helps retain the skin's moisture by creating a barrier to smoothen and moisturize the skin. The ingredient also allows easy application and penetration to the skin because it is an effective solvent. 
The solvent properties help break down the hard-to-dissolve ingredients with ease without clumping up. Butylene Glycol also hydrates the skin and treats acne.
Glycerin is another ingredient in the product, which acts as a humectant that allows the skin to retain moisture. It refreshes the skin's surface, relieves dryness, and increases the skin's hydration. It's also an emollient, meaning it softens the skin giving it a youthful and healthy glow. 
Glycerin, combined with the watermelon fruit extract, refreshes, moisturizes, and rejuvenates the skin. The vitamins in the watermelon extract stimulate the skin cells, revitalizes, and replenishes them.
Barry M Dazzle Dusts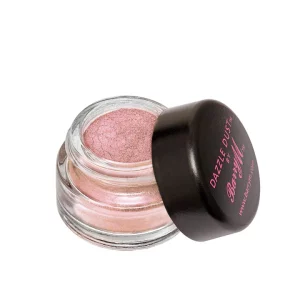 Tiny amounts of Barry M Dazzle Dusts go a long way, so don't worry about the small packaging. The creamy formula applies effortlessly. It is highly pigmented and long-lasting to give an all-day-long cheek, eyes, and brow bone enhancement. Barry M offers a collection of dazzle dust in a profusion of colors to suit different tastes. 
The product contains Mica as the main ingredient; this ingredient is known to provide shine, sparkle, and glitter, which are exactly what you get from Barry M Dazzle Dusts. It is the quickest way to give your skin a long-lasting glow. 
Mica has exfoliation properties that make the Dazzle Dust remove dead cells from the skin. Dead cells make the skin lose its natural glow, and as they shed off, the skin regains its youthfulness and brightness, giving your skin the glow you need. Mica also hydrates the skin by locking in the moisture it needs. 
The skin needs moisture to stay healthy, rejuvenated, and glowy. The trick of the shimmering mica provides blind the eyes, reducing the appearance of wrinkles and fine lines. Additionally, the ingredient is safe for all skin types, but people with super sensitive skin should consult their dermatologists before applying this product.
Ultimate Barry M Lippaint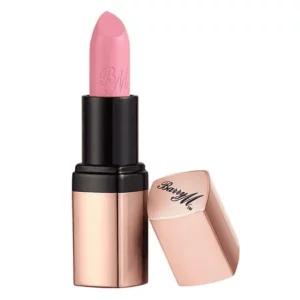 This lip paint allows women to make a statement on the occasion or the night out with a classic look. The Barry M Lipstick is highly-pigmented and lasts the whole day. It gives you a smooth feel and a moisturizing finish that is pretty and flattering on your lips. 
The Barry M Lippaint comes in a rose gold package that is as beautiful as the baby pink lipstick inside. The formula contains Pentaerythrityl Tetraisostearate that helps it fill up the gaps on your lips, locking in moisture. In addition to hydrating the lips, the ingredient also protects the skin from external harm that may cause dryness, chapping, or cracking of the lips.
Diisostearyl Malate content in the lip paint allows it to penetrate easily to the lips because of its hydrophobic property. The ingredient helps the formula form a thin layer on the lips, retaining the lip's moisture. The ingredient has a medium viscosity, which allows it to disperse the pigments flawlessly. It is the ideal lipstick base that binds all the pigments well.
The lip paint also contains Tocopheryl Acetate, which is a form of vitamin E that protects the lips from free radical damage while promoting the lip's healing. It also prevents moisture loss and strengthens the lips' protective barrier.
Barry M Lip Liner – Toast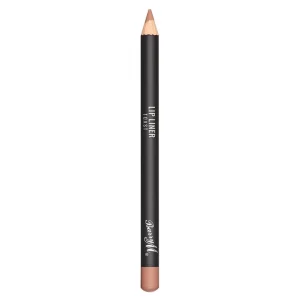 Designed to help you trace the outline of your lips to achieve the perfect definition, Barry M Lip Liner – Toast creates a barrier between the user's lipstick and their skin. It also helps you achieve the look of fuller lips. 
Combine with matching lip paint shades to get a classier look on the lips. They come in a lovely texture that is not too waxy or too hard. The Barry M Lip Liner – toast contains C10-18 Triglycerides as the main emollient. The ingredient has a high melting point and thickening effect that smoothes and softens the lips. 
The lip liner also contains Talc powder that calms, softens, and cools the lips after the lip liner application. The Hydrogenated Vegetable Oil content in the lip liner forms a barrier on the lips slowing the loss of water from the lips. This ingredient makes the lip liner perfect for women who have dry lips. The linoleic acid in vegetable oil forms a protective barrier on the lips, keeping them moisturized. 
The lip liner- toast also features Tocopherol, which offers the lips anti-inflammatory and antioxidant properties. It protects the lips against sun damage while providing healing properties to dry, chapped, or cracked lips. Research shows that this ingredient is not irritating or sensitive, making it safe for all skin types.
Barry M Cosmetics Reviews from Customers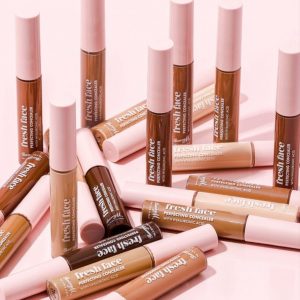 This Barry M cosmetics review will not be complete without looking at what customers think about this British cosmetics company and its products. The brand scored 4.7 based on 8621 reviews on its site, with 92% of reviewers showing appreciation for this company and its cosmetics products. 
Customers find the products classy with bold shades lacking in the market, and they say that the products are easy to apply and their effect comes out naturally and perfectly. Barry M Nail Polish US is one of the products with tons of positive reviews, with a high percentage of customers saying they love how it makes the skin surrounding their nails soft and conditioned.
Popular Alternatives to Barry M
Most Barry M makeup products on Amazon have a 4.2/5-average score, with a high percentage of buyers loving them and stating that they are effective. They are also the go-to products for people with sensitive skin as most of the customers who have used them say they are kind to the skin and safe to use.
Other customers like how their cosmetics have been made with a long-lasting formula that boosts their confidence while keeping them looking great throughout the entire day.`
On Trustpilot, we only came across a few negative reviews, and most customers complained that the company does not offer free samples. Some customers also complained that some Barry M cosmetics products are not paraben-free.
Sign Up for Barry M
To get started with Barry M cosmetics, visit their website. Then, go straight to the sign-up page to create your account. The company rewards points to customers who sign up with them for the first time.
The company will send you an email with a link that you will use to activate your account. They will also include a tracking number to use to track your order from the time it ships to delivery. Subscribe to Barry M's email marketing to stay updated on their latest offers.
Where to Buy Barry M Cosmetics
If you are interested in purchasing Barry M cosmetics products, visit their official site BarryM.com, where you will get the full collection. The company also sells its products in the following retailers:
Walmart

Amazon

Asos

Boots

JD William

Argos

Urban Outfitters
Barry M Shipping and Return Policy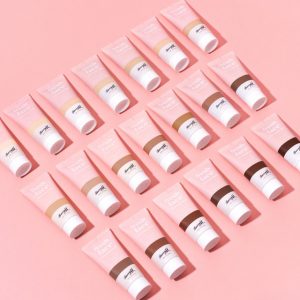 The company offers standard UK shipping for free for orders above $25 and charges a fee of $3 for orders below that amount, with orders taking 3-5 business days. Priority UK shipping will cost you $10 and takes 1-2 business days. 
For international shipping, Barry M cosmetics charges a shipping fee of £18 – £30, depending on your location. Final shipping costs are calculated at checkout. International orders take up to ten working days to reach the destination.
Return Policy
The company allows a 30 days window period for returns. The items should be unopened and in their original condition to be accepted. Incorrect items should also be returned within the same window period for exchange. If you received a faulty item, enclose a note with the faults or damage. The parcel and contents are the customer's responsibility until they reach the company. 
Barry M Promotions & Discounts
The company rewards customers with 100 points as soon as they sign up. Furthermore, Barry M has a loyalty program that allows you to enjoy great discounts and deals and earn points every time you shop with them. 
There are several ways to earn points at Barry M. You will get five points for every £1 you spend on their site. If you like their Facebook or Instagram page, you'll earn 50 points. The company also gives customers 150 points on their birthday. Refer a friend to receive 500 points and leave a review via email to get 100 points.
Moreover, new customers will receive 15% off their first order and other exclusive offers when they sign up for their mailing list.
Contact Barry M
To find out more about the brand or make further inquiries, contact the company through [email protected]. You can also fill out the contact form provided on the contact page and provide your email address where they will channel the response. 
Barry M Cosmetics Review: Editor's Verdict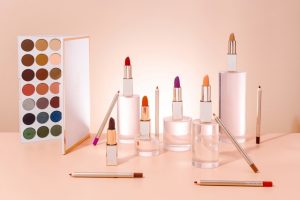 This Barry M cosmetics review concludes by stating this cosmetics brand is worth it. If you are looking for colorful and fun cosmetics products at an affordable price, Barry M is the ideal place.
The brand offers a variety of cruelty-free and vegan cosmetics products to choose from. Customers' reviews show that people love the different shades Barry M offers and how effective they are to their skins.
The company offers plenty of promotions and discounts to allow customers to save some money on purchases. Their return policy is also fair, and you can return products for exchange/refund if you are dissatisfied or the items are faulty.
For these reasons, we recommend Barry M to anyone looking for a reputable cruelty-free cosmetics brand.
In need of other beauty products? Check our reviews of Averr Aglow, Crepe Erase, and Elta MD. Alternatively, read our reviews of the 20 Best Makeup Brands. 
Barry M Cosmetics FAQ
Is Barry M good for sensitive skin?
Barry M products are safe for almost all types of skin. To be safe, people who have sensitive skin should consult a skin specialist before applying these products.
Is Barry M cruelty-free and vegan?
Yes, Barry M products are cruelty-free and vegan. All the products don't contain animal by-products. The company does not test its products on animals. It also does not allow third parties to do so.
Is Barry paraben-free?
No, not all Barry M products are paraben-free. Some products contain synthetic additives and preservatives like sulfates and parabens.
Where is Barry M makeup made?
Barry M makeups are created in the United Kingdom and China. China allows animal testing on cosmetics, and therefore the products are not sold in mainland China. The company is cruelty-free and vegan, so its products don't contain animal by-products. To date, the company undertakes its operations in Britain, with its headquarters based in London.