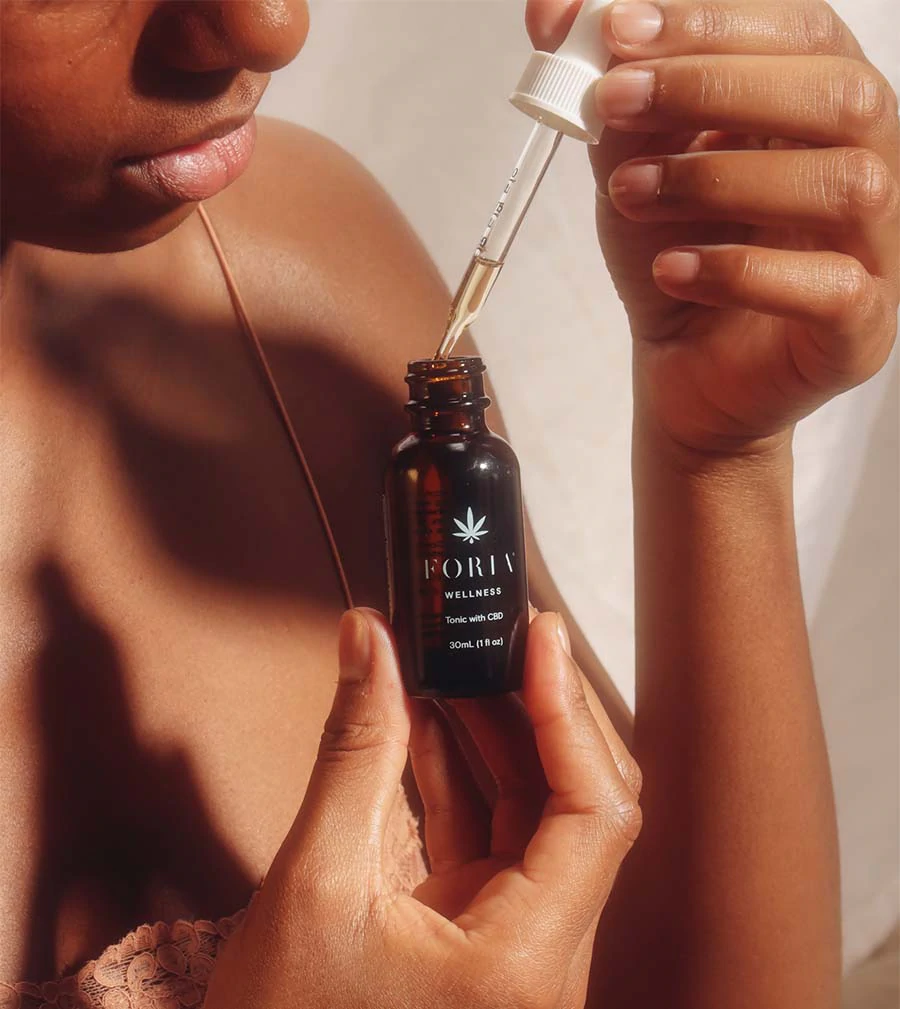 The popularity of products with CBD is rising every day. The most common uses of CBD products include relieving pain, sexual pleasure, anxiety, inflammation, and insomnia. However, finding high-quality CBD products can be challenging. Foria Wellness specializes in finding sexual wellness with CBD. It offers products designed to provide women with well-being and increased intimacy. These include lubricants, gels, creams, and ingestible. The products enhance sexual pleasure by increasing blood flow to tissues, which improves nerve sensation. Here, we will give you a low-down on the brands, including Foria Wellness reviews, its top-selling hemp-based products, return policy, and promotions. You'll then be able to determine if this health company is worthwhile.
About Foria Wellness
Matt Gerson founded Foria Wellness in 2014 as a health company that focuses on sex wellness through CBD. The company's headquarters are in Boulder, Colorado. Matt aimed to create a company that would enhance women's sexuality and empowers them because he believes sex and wellness go hand in hand. 
The company's mission is to provide effective products for essential and under-served life experiences. The brand's products are 100% natural and plant-based, developed based on their customer's needs.
All their formulas were inspired and produced based on the feedback their community leaves. Their community is an essential source of inspiration, and that's why the company always encourages people to leave feedback. 
Floria Wellness also believes sex is a vital part of well-being; their innovative approach to menstrual comfort, sexual pleasure, and everyday wellness support universal and intimate experiences throughout the entire lifespan.
Foria Wellness is dedicated to protecting the environment by minimizing its ecological footprint. The company employs clean ingredients and organic regenerative farming in its production process. Its hemp is sourced from Hudson Hemp, which is a regenerative and organic family.
Foria Wellness reviews reveal that customers love how the brand is committed to responsible packaging to maintain the health of its clients and the environment. The brand has also been featured in many notable media outlets, including The Huffington Post, GQ, The New York Times, and other notable publishers. Additionally, the company boasts a massive following across social media platforms, with 137K followers on Instagram.
Pros
They offer offers an expansive selection of hemp-based and CBD products
The company offers free shipping for US orders worth over $50
They offer a 15% discount to new subscribers for the first month and 18% for subsequent months
The Emerald Club loyalty program offers 1.5 points for every dollar spent
Their products feature 100% plant-based ingredients that are nonsynthetic, USDA certified and free from pesticide
Their Referral Program offers first-time customers discounts
Cons
The oil, in some cases, might cause allergic reactions and is incompatible with latex
The company is still developing its products. As such, some products may be sold out at times
They offer a short 14-day money-back guarantee; however, it builds confidence in the effectiveness of their products
Foria Wellness Products Review
Based on Foria CBD reviews, customers praise their products because they are formulated with pure and high-quality handcrafted CBD. CBD continues to gain momentum in the sexual wellness space. When it is consumed or applied topically it interacts with neuroreceptors in the body system, helping with the wellness of the entire body. With that in mind, here are a few of the brand's top-selling products.
Foria Wellness Tonic with CBD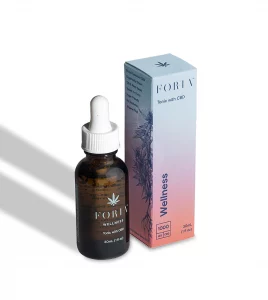 If you are searching for a CBD product that relieves stress, insomnia, boosts your mood, and increases comfort, the Foria Wellness Tonic has got you covered. This 100mg daily CBD oil supplement allows you to unwind both inside and outside the bedroom. 
This product is a favorite among Foria CBD lovers as it is easy to include in a daily routine. You can take it at breakfast by adding it to your morning tea, coffee, or juice. It contains only natural ingredients like hemp extracts dissolved in organic coconut oil that support your entire body.
For best results, start with half a dropper of tonic and before you swallow, swish it around your tongue, gums, and cheeks. If you desire stronger support and relief, gradually increase the dose as you observe how your body responds. 
The tonic is balanced enough for increased dosage, so you don't need to worry. Foria Wellness reviews show that users praise this product because it works very quickly, and in no time, they experience pain relief and a relaxed body. Individuals taking prescribed drugs or those with a medical condition should consult their doctor before using this product. For only $72, you can now boost your wellness with this remarkable CBD tonic that comes in three flavors: mint, orange, and unflavored.
Foria Wellness Awaken Arousal Oil with CBD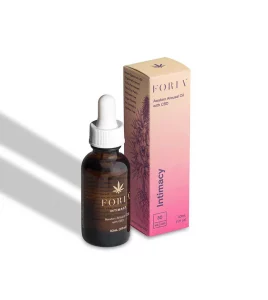 Foria Wellness Arousal Oil is one of the brand's best-selling intimacy oils; this arousal oil is a blend of CBD and organic botanicals that make users experience a more comfortable sexual experience. This is through increased blood flow and relaxing muscles to ease tension. It works with the body to enhance sensation and pleasure, thus having better orgasms.
This Foria Awaken review found that this product is available in a user-friendly bottle with a dropper. According to the instructions, a full dropper of this oil should be added to the inner labia (inner lips), clitoris, and vagina. Gently massage and allow the oil to work its magic. It is oral friendly, meaning you don't have to worry about ingesting it, and you can use it solo or with your partner. 
Awaken Arousal Oil is not a lube, meaning you should apply it before sexual activities for great results. Be sure to use oil sale materials since the product has an oily base. You can get the awaken arousal oil for only $48.
Foria Wellness Intimacy Sex Oil with CBD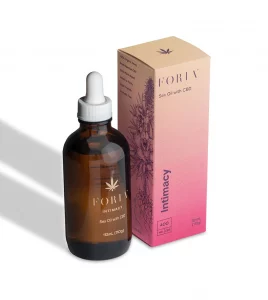 Everyone desires to have a thrilling experience in the bedroom, but discomfort and pain tend to get in the way of this desire. Foria Wellness Intimacy Sex oil is a CBD product that guarantees sexual pleasure. 
This Foria pleasure product is designed to provide soothing moisture for men and women. It is 100% natural and contains only two ingredients: organic coconut oil and 400mg broad-spectrum CBD. The body typically absorbs everything it's exposed to; therefore, it is essential to ensure the products we use are natural and toxin-free.
You should apply the Intimacy Sex Oil topically to intimate areas; you can use it with your significant other or solo. It keeps everything slippery and juicy, so don't be shy to use it generously. The oil increases blood flow and lower tension, leaving you more relaxed and ready for your sexual adventure. Feel safe and enjoy sexual wellness with this mind-blowing product for only $44.
Foria Wellness Bath Salts with CBD & Lavender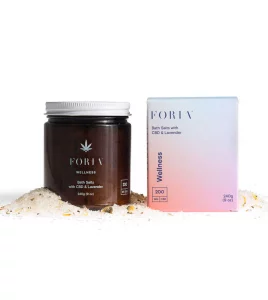 Baths are more than just washing our bodies, for our skins release endorphins when warm water soothes them. For this reason, bathing is beneficial to our skin and good for the brain. Research also shows that immersion in warm water releases oxytocin. 
The Foria Wellness Bath Salt is rich in minerals that can relieve tension and renew not just your body but also your mind. This bath salt was inspired by relaxing bath rituals that were comforting and relaxing.
This CBD bath salt is a blend of Epsom salt, organic MCT coconut oil, extracts from organic hemp, and other all-natural and vegan ingredients. Add ¼ of the jar directly to your bath. Alternatively, you may use the reusable muslin lag to steep the bath salt. 
Foria CBD reviews show that users love this product because it regulates almost every system in the body, including those affecting appetite, mood, inflammation, and even sleep. You should consider talking to your physician if you are pregnant or on any medication before using the product. Turn your bath into a luxury ritual by incorporating Foria Wellness bath salt for only $52.
Foria Wellness Reviews from Customers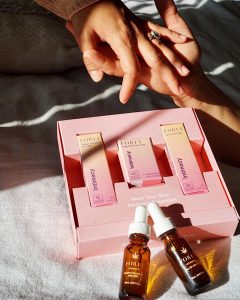 To make this Foria wellness review have some sense to you, we went to different websites and noted what buyers think about this brand and its hemp-based products. We came across an A+ rating from 1000 reviews without testimonials on BBB, indicating the products are effective. Such a grade also shows this brand's dedication to resolving any issues claimed by customers.
The testimonies on the brand website were enough to prove that the products are worth purchasing. For instance, the Intimacy Natural Lubricant with CBD had a 5-star rating out of 200 reviews, while the Awaken Arousal oil with CBD had a rating of 4.5 /5 stars from over 530 reviews. 
There was a consistency of what people loved about Floria from all the reviews. They applauded the quality of the organic ingredients used in their products, availability of product variety, effectiveness, and how long the effect lasts. Customers also loved how they can save money when they use a Foria Wellness discount code during checkout.
Popular Alternatives to Foria Wellness
A review that caught our attention from shape magazine said they couldn't sing Floria CBD enough. They praised how the lube had contributed greatly to their sexual life after the vibrator was invented. She was so grateful for the product, as it allowed her to enjoy sex again after she had suffered endometriosis.
Another reviewer thanked Foria Awaken for adding spice to their sex life and making it electrifying. Many endometriosis women also stated that it was a sexual lifesaver. 
We also found one or two negative reviews; most customers who left negative feedback complained that some products were sold out and the short 14-day money-back guarantee.
Sign Up for Foria Wellness
If you want to have a Foria Wellness account, visit their website. You then have to navigate to the sign-up page where you will find the registration form. Fill out the required information and hit the Create button to complete your registration. 
Once you complete the registration procedure, you are now a member of Foria Wellness. That means you will be tied to the promotions and the discounts the company offers. They will also notify you whenever they add new products and when they have any latest news.
Where to Buy
If you are wondering: Foria Awaken where to buy? You can easily access all their products directly from their website ForiaWellness.com. Their products are also available at XOX Toys and Tweed. For specific products like the Foria oils and lubricants, you can get them from any marijuana dispensaries across California and Colorado.
Foria Wellness Shipping and Return Policy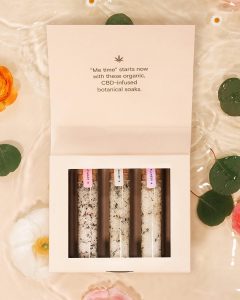 Foria Wellness ships to the United States and other countries. They offer free shipping on all US orders above $50, and your product will take 5-10 business days to be delivered.
For all international orders, the shipping fee is determined by the weight of the package and the destination. The number of days your Foria Wellness package will take depends on the location. Additional customs fees or taxes are the customers' responsibility, not the brand's. Foria's goal is to satisfy its customers. 
If you were not satisfied with the brand's product, you can always return it within 14 days of delivery for a full refund. However, to initiate a return, send an email to their customer support team. They will approve your request, but you have to return the product in the original condition it was when you purchased it.
If your product is delivered while damaged, you can still contact the brand via email within 72 hours by sending the photos of the damaged product.
Promotions & Discounts
The brand currently offers 15% off your first order if you sign up to join the community. With a Foria Wellness discount code, customers will get their favorite CBD product at a discounted price. to access this offer. They also offer a subscription of 15% off on the first month, then 18% off the following months.
As a new member, Foria offers a referral program that allows you to get 10% off on products over $40, and for every successful referral, you'll enjoy $10 off on your next purchase.
You will save 20% when you purchase three full-sized CBD bath salts and 15% when you get their Wellness Tonic with CBD and Awaken Arousal with CBD. Customers who order Awaken + Lube will get a 15% discount. 
Customers can also sign up for Foria's Emerald Club and enjoy the benefits of being a member, whereby if you earn 150 points, you can buy one Floria CBD product. Some of the other benefits that this product comes with include first access to new products, free shipping on your orders, special discounts, and receiving 1.5 points on any dollar you spend on their site.
Contact Foria Wellness
If you have gone through this in-depth but still have questions, shoot an email to their support team at [email protected]. You can also use the chat function or fill out the online contact form that Foria Wellness has provided on its website.
Foria Wellness Reviews: Editors' Verdict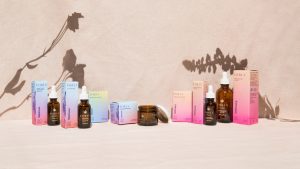 After examining Foria Wellness reviews from customers, we can confidently say that this brand is worth it. The brand uses the best quality certified materials in manufacturing its products. The ingredients used are cruelty-free and don't contain any toxins or harsh chemicals.
Foria has accomplished its mission of providing healthy sexual education and going beyond to cater to women's sexual health in a good way. Their products are also affordable. The diverse line of products the brand has in its collection is designed to meet everyone's needs in the bedroom. 
Since our bodies are different, it is good to identify what suits you best and acknowledge that we were all created differently. The good thing is that if you find the product you ordered does not match your needs, you can return it within 14 days as per their return policy. For these reasons, our team finds the hemp-based products that this company offers worth the buy. 
Are you looking for other wellness brands? Check out our reviews of Prima CBD Skincare, Bluebird Botanicals, Fur You, and Feals.
Foria Wellness FAQ
Can anyone purchase Awaken?
Yes, anyone can purchase the Awaken on the brand website, and it will be delivered wherever they are. The company ships to the United States and most countries in the world.
Is it guaranteed that Awaken will work for me?
Despite the many positive reviews about this product, we cannot assure you if Awaken will work for you since everybody is different. Whatever works for your body might not work for others.
Is Awaken safe?
Awaken is very safe for you and your partner. You can consume it orally since the product is made from food-grade ingredients that can be ingested into the mouth.
What is a Wellness Tonic?
A wellness tonic is an all-natural wellness tonic that contains simple and pure supplements for supporting your body's whole balance by using a broad spectrum of CBD.
Does Foria Wellness test on animals?
No. The brand aims to produce quality CBD products that do not show any cruelty to animals at any production stage.
Is Wellness Tonic Allergen-Free?
Some individuals are allergic to natural ingredients. If you are allergic to the ingredients in the Wellness Tonic, you should avoid using the product. Consult your healthcare practitioner if you are not sure about how your body will react to the ingredients in the Wellness Tonic.