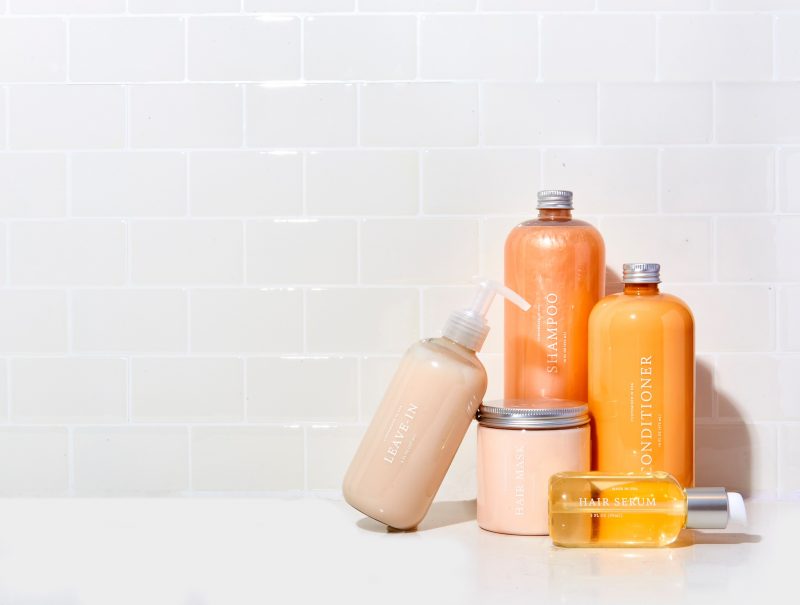 Are you tired of looking for a shampoo and conditioner that will meet your hair needs? There are so many options to choose from when we go into a store or browse online. But somehow it's difficult to end up loving a shampoo that cares for our scalp as much as for every inch of hair. That is exactly what this brand does. In this Function of Beauty reviews, we'll let you know how they care for your hair and scalp with their custom-made formulas. 
Function of Beauty has probably appeared to you in various different ads. Thousands of people have now tried it globally and the feedback is amazing. How does it work? You fill out a quiz, select a name and color for your products and subscribe. Function of Beauty will ship them out every 3 to 6 months. We'll talk about this in more detail further down our unbiased Function of Beauty reviews. 
About Function of Beauty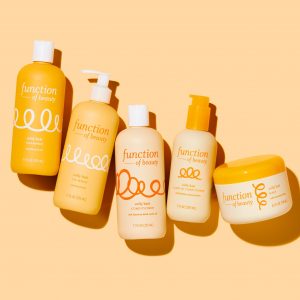 The story of Function of Beauty is quite unusual. As unusual as the three founders' previous occupations. Joshua Maciejewski, Zahir Dossa, and Hien Nguyen are the founders and they used to be an engineer, navy vet, and a chemist. Why on earth would this trio think of creating a haircare (now also skin and body care brand)? Well, back then, in 2015, they thought that it is impossible to only have a low number of products for 8 billion people.
Every shampoo and conditioner on the market is catered toward a specific group of people. You'll see labels saying, shampoo for oily, dry, colored, or damaged hair. What about the people who have oily roots but dry hair? Sure, there are shampoos for this hair type as well, however, are they really effective?
Is Function of Beauty effective? Over 85,000 people seem to think that it is. They allow you to build your custom formula of products. You select your hair type, structure, and what are your hair goals, then a group of specialists will create formulas just for your needs. Do they always work? 
It is impossible for this to work for EVERY single person. However, it does work on the majority of customers who tried it. Function of Beauty is also a sustainable, vegan, and clean brand. They are striving to become better and take care of both the people and the environment.
Let's get further into our Function of Beauty reviews. 
Pros
Custom formulas for each hair type

Silicone-free option available

100% natural scents available to choose

Vegan and cruelty-free

Paraben and sulfate-free

Dermatologist tested

Available for subscription or one-off order

Function of Beauty now has personalized skin and body care products too

Free shipping if you subscribe
Cons
Some customers noticed hair loss

It is not available worldwide
Function of Beauty Products Review
Let's see talk about their products more in-depth. Although these are tailored to your needs specifically, you must be aware of the options one can choose from when filling out the quiz. Whatever treatment your hair needs, Function of Beauty can provide it to you. 
Function of Beauty Shampoo and Conditioner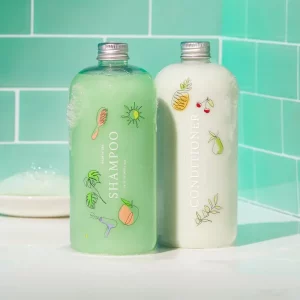 Of course, we have to mention the Function of Beauty shampoo and conditioner as these were the very first products you could order. These are the bestsellers of the brand and have over 85,000 reviews from customers. 
This is what the quiz looks like on the website before you order the shampoo and conditioner.
Select your natural hair type, structure, and scalp moisture 

Choose 5 hair goals. For example, hydrate, strengthen, anti-frizz, and many more. You can also choose to receive silicone-free formula. 

Select your preferred fragrance. There are a total of 8 fragrances to choose from, out of which two are 100% natural. 

Now it's time to add a name that will be printed on the bottle and select the color of your shampoo. 

The final step is to place your order. You can choose between two sizes. The larger one has roughly 16 ounces of products (437 ml) and the smaller one is nearly 8 ounces (236 ml). 
If you choose to subscribe and you are a new subscriber, you get a 20% discount and there's free shipping. The shampoo and conditioner in the bigger size will cost you about $40 and the smaller size doesn't have the offer so that will cost $29. 
If you choose to purchase it just once, the price for the 16-ounce products will be $52. It is definitely worth subscribing as you can cancel anytime and you have a bit of money. Plus, even if you don't like the first shampoo you can always customize it later. 
Ingredients
The shampoos have clean and science-backed ingredients. They are cruelty-free, 100% vegan, sulfate, and paraben-free. Function of Beauty co-wash, as well as the shampoos, are made in the USA, dermatologically tested, and focused on sustainability. 
Function of Beauty shampoo and conditioner received 4.7/5 star reviews from a total of 86,000 customers on the website. If that is not your queue to try it, then we don't know what is!
Function of beauty Co-Wash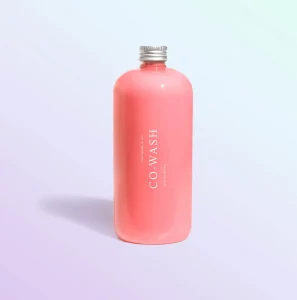 Speaking of the Function of Beauty Co-Wash, this formula is perfect for many reasons. First of all, you can also customize your very own co-wash. Why do you need it in your life? Well, it cleanses your scalp while also moisturizing it. It protects coily, curly and also color-treater hair. 
It is mostly great for curly hair. It's Curly Girl Method approved, silicone-free, and also free of drying alcohols. The co-wash promises to soften and detangle your hair, while also nourishing it. Formulated to remove any type of build-up, reduce the chance of breakage, and improves your hair's strength. 
The Function of Beauty Co-Wash is available in the same sizes as the shampoo and conditioner. It retails for $38 and $25 depending on the size you choose. It's the same idea behind this too, fully customizable, from the ingredients to the bottle and the color of the co-wash. 
Function of Beauty Purple Shampoo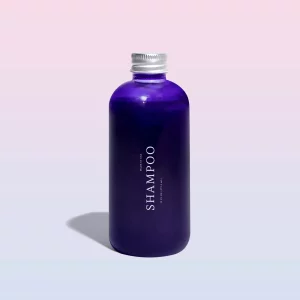 This one is for the ladies with blonde hair. There used to be a time when yellow-ish blonde hair was acceptable as there weren't too many purple shampoos on the market. But now, with so many products to choose from, how do we know which one will work the best?
The Function of Beauty purple shampoo might be a solution for your beautiful blonde-colored hair. It promises to tone out the harsh and brassy tones of blonde and bleached or even highlighted hair. 
Purple shampoo is also designed to make your hair shine and just keep it blonde for a longer period of time. The blonde will stay cool, bright, and vibrant. It will also nourish and smooth out your hair, so it literally has all of the benefits of your regular shampoo while making your blonde hair stand out! 
The good thing about all of these products is that once you take the quiz, whichever additional product you wish to purchase, the website remembers your selection and it will apply it throughout the purchase. You can of course edit anything and then simply add it to the cart. 
This product retails for $32 for the smaller size and $52 for the larger size. To be noted that you'll be ordering it with the conditioner alongside. You are just simply switching out the shampoo that is for regular hair to the purple shampoo. 
Function of Beauty Leave-in Treatment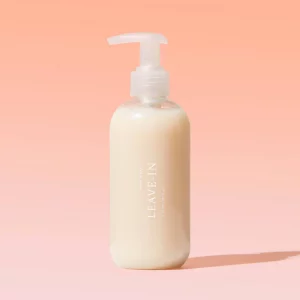 Sometimes we need that extra moisture on our hair, so a leave-in treatment is perfect. It is not only suitable for wet hair, but also for dry hair. Although it's a bit different than a hair oil, it's nonetheless effective.
What does it promise to do? Well, it will smooth out your hair leaving it shiny. As it's for the purpose of moisturizing, it will also help it from dryness and you'll be able to comb through your hair easily. Some leave-in treatments can be too heavy on the hair, but not the Function of Beauty wavy hair leave-in treatment.
This will hydrate and still keep it fairly lightweight. The leave-in treatment costs $20 on its own, if you purchase it via subscription the shipping is free, otherwise, it's an extra $5 for shipping. 
Function of Beauty Hair Serum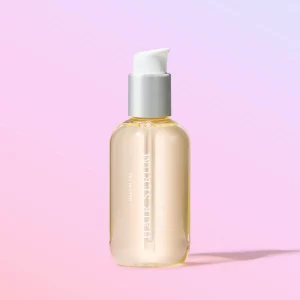 Finally, the last product we want to mention that is worth purchasing is the Function of Beauty hair serum. Needless to say, this is also customizable, to your own hair type and according to your hair needs. The serum received 4.9/5 out of 525 reviews on the website. 
It has a lightweight formula, keeps your frizzy hair intact and you'll be left without any flyaways. According to the website, it reduces frizz by 70%, as well as increases the shine of your hair by 26 times. You'll be able to comb your hair easily after applying the serum. And lastly, the best part is that it will protect your hair from damage up to 400 degrees. This serum really seems to have it all!
For 3 ounces of products (89 ml), you'll pay $25. If you choose to subscribe then shipping is for free and they will send you a refill every 6 months. It can also be used with the leave-in treatment, they are the perfect duo! 
Body Wash & Body Lotion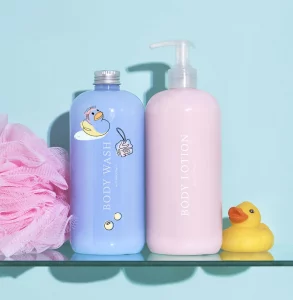 We had to add the body care products. Just like the shampoo and rest of the hair care products, this too is customizable. The quiz consists of:
Choose your skin moisture level

Choose the fragrance 

Time to type your name and pick a color

Decide if you wish to subscribe or just buy the product one-off
Is there anything special about this body wash and lotion? Well, it is custom-made, however, it is not as detailed as the shampoos and conditioners. After all, you can find lotions for dry skin or not-so-dry skin in the store too. 
Nonetheless, out of 2000 reviews, customers rated the body wash 4.9/5 stars and the same stars for the body lotion with 1,600 reviews. Seems like it's working. You get to choose the scent and if you prefer to have all-natural products. 
"I love all your products! It had really change my hair for the better! However I do wish for yo ur guys to allow the Addons to be purchased individually. Thank you guys so much! You have changed my hair & skin forever!"
The body wash and lotion together retail for about $30 if you wish to subscribe. Otherwise, they will cost $20, and shipping is calculated at the end. 
Function of Beauty Reviews from Customers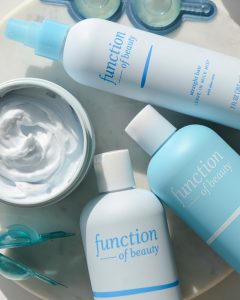 The reviews really speak for themselves. We have already mentioned that on the website out of nearly 86,000 reviews the products received an overall 4.7 stars. What do customers say? 
"I tried the shampoo and conditioner today and the results are awesome! I've always struggled with my hair and I was hesitant at first because of the price. But after using it my scalp and my hair look ten times better!"
While other customers were not so pleased with their product. Some mentioned they had hair loss, or their hair just didn't feel like it was advertised on the website. One customer said they will not be buying it again:
"I got the shampoo, conditioner and leave in conditioner and i don't like them at all. They made my hair dry, frizzy and it was not soft at all. Will not be buying again."
Popular Alternatives to Function of Beauty
With that being said, Function of Beauty customer service replied to each of these very quickly. They are striving to help customers as soon as possible, although we wouldn't be seeing the rest of the messages. 
We also had to look at Trustpilot to see if the company still has the best reviews. They received a total of 4.2 stars from 22,000 reviews, which isn't bad. So why did customers not love the products? 
To summarize, the ones that did not enjoy the products, were due to the fact that they did not do anything more for their hair. The shampoo and conditioner made their hair either oily or dry. It does make us wonder whether they didn't fill out the quiz properly or if the products just didn't work for them. 
Sign Up for Function of Beauty
It is really easy to create an account. Once you fill out the quiz and place your order you will be forwarded to automatically create one. If you wish to do that first, you can just go to 'Account' section on the website and create one.
The Function of Beauty login is simple. Why do you need one? If you subscribe, you'll be able to change the delivery, track your products or make any modifications to your products. Sign up for another amazing brand such as MoroccanOil.
Where to Buy
You can only purchase Function of Beauty products on functionofbeauty.com. They are not available on any other website. Do not forget that these products are created specifically for your hair needs. 
Shipping and Return Policy
Function of Beauty ships more or less worldwide. If you check on the FAQ page, there's a list of countries where they ship. As we mentioned before, if you choose to subscribe to the products and receive them each 3/6 months, shipping is always free. 
In case you purchase it as a one-off, then shipping will cost about $5. In any case, it is not a huge amount. We recommend checking for other countries if the shipping is still $5, this is only for the USA. 
Within the USA delivery is made in 1-6 business days. International orders take longer. For example, you can expect your order to the UK in 17-23 days. Everything is made and shipped from the states. 
If you're not happy with the product, you have 30 days to contact the customer service team. This is only for new orders. Once you have been a subscriber and you are billed for new products, it would be your responsibility to cancel or edit your order before it ships out. Function of Beauty does not accept returns if you forgot to cancel or you do not like the formulation after you have already been a subscriber. 
Promotions & Discounts
We have looked for a Function of Beauty promo code, however, there isn't one. If you're a new subscriber, you'll be automatically rewarded with a discount. It is usually 20% off of your order and it includes free shipping. 
If you have already been subscribing, then check out their socials for additional promo codes or discounts. 
Contact Function of Beauty
There are a few days you can contact Function of Beauty customer services:
Live chat is available Monday-Friday from 9 am to 4 pm EST

Email customer services by filling out a form on the website.

There's also an email address for press and media inquiries at [email protected]

Alternatively, they have a mail address in New York, however, it is not mentioned what that is used for. 
Function of Beauty Reviews: Editor's Verdict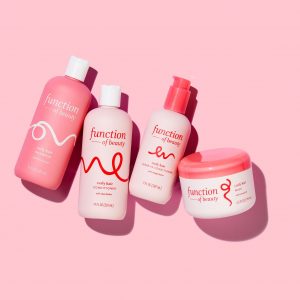 Now that we have reached the end of our Function fo Beauty reviews we are ready to give the final verdict. We believe the company is worth the try. The products are tailored to your needs, to your hair type and structure. They come in a beautiful bottle, with a nice scent and although the price seems to be high, that is just what you have to pay for custom formulas.
Price-wise it is still more affordable than salon shampoos and conditioners made for only a few hair types. If you do not like your product, you can get a refund by contacting customer services. They will either refund you or send another formulation. 
As far as the body and skincare products, there are still few reviews about them. They have only been available for a short period of time, however, the feedback has been amazing about them so far. 
You will definitely not lose by trying it out once, but of course, we have to let you be the judge of this!
Are you in need of other hair care products? Consider reading our reviews of Color Wow, DevaCurl, AQUIS, and Bumble & Bumble.
Function of Beauty FAQ
What does "clean ingredients" really mean?
To make it simple and short, clean ingredients mean 3 things at Function of Beauty.
There's a whole list of formulations that they use, and ingredients that are in line with strict standards.
Function of Beauty is very picky about the ingredients. The colors are FDA and EU-approved.
They also do not compromise their values. The products are always vegan and cruelty-free.
Does Function of Beauty test on animals? Do the products contain parabens or sulfates? Are Function of Beauty products gluten-free?
No, no, and yes. Simply put, each product is free of parabens and sulfates. They are also 100% gluten-free, so very safe to use for everyone!
Does Function of Beauty products contain silicones?
The products do contain silicone as they help your hair to be silky smooth. This ingredient will not cause any allergies, it is vegan and also doesn't clog the pores. Don't like silicone? No worries, you can choose to have silicone-free hair care.
Is Function of Beauty Good?
Are you still thinking 'is function of beauty good?'. Well, we think it is. At the same time, we also recommend going through the reviews and seeing what people with similar hair types say.
Can guys use Function of Beauty?
Now the real question is 'can guys use Function of Beauty? There is no indication as to why they couldn't. These products are not tailored just towards women. The quiz is for your hair type, so guys can absolutely use them. In fact, two of the co-founders are also men!