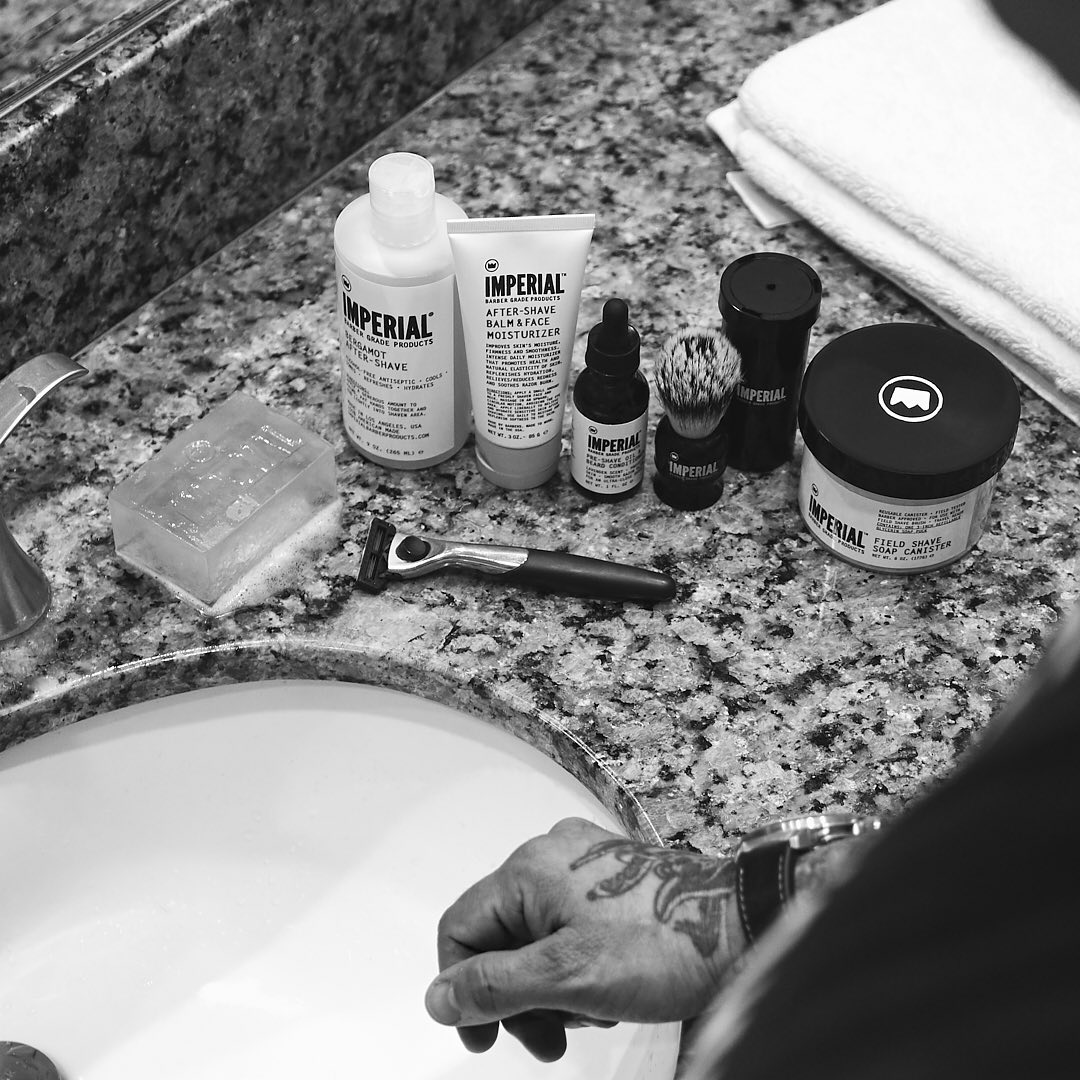 There is no doubt that many more hair care products and brands are considering the male market – at least, they are more than they were a decade ago. However, suppose you want the quality curls or finishing you see on your favorite fashion icons and celebrities. In that case, you need to do better than generic hair products. It would be best to start looking toward the best hair product brands for men. It's as simple as that.
We are no hypocrites, and we know that these products would be pricier than some alternatives on the market. However, you have to recognize that the brands here are more effective for that very reason. This article intends to introduce you to the best-formulated hair care, shaving, and hair styling products on the market for men. Keep reading to discover the brands that make healthy, properly styled hair a reality for stylish men.
10 Best Hair Product Brands for Men
Below are the brands we consider most effective at making your hair look great. Among them are some classic names, some relatively new names, and some eco-friendly options. Regardless of which brand you settle for, quality is constant. With that in mind, let's dive in and take a look at the ten best hair product brands for men.
1. American Crew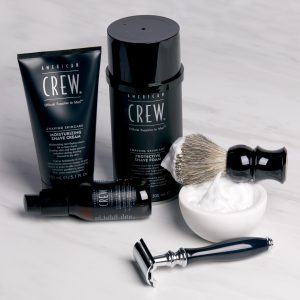 American Crew is arguably one of the top hair product brands for men, and it's not hard to see why. The company started in 1994, borne of David Raccuglia's vision. Its goal was to plug the man-shaped void in the personal grooming markets. In that vein, it has steadily expanded its services to cover the entirety of male personal grooming, not just hair.
American Crew products are not about the hair on the head alone. They also include shaving products and other body products. In fact, their cologne range is arguably as popular as their hair products today.
The success of their products owes a lot to the brand image they have created. American Crew focuses on providing hair grooming and styling products for men that can be used effectively by professional stylists and buying customers. As a result, their focus is on making properly styled hair available to all. This focus isn't lost on watchers, as prominent publications like Allure and Vogue have featured the brand.
Some of their more popular hair products are the American Crew Cream Pomade (for styling hair), the American Crew Fiber Cream (to thicken hair and facilitate hair growth), and the American Crew Fortifying Shampoo. Besides hair-related products, other American Crew products to receive overwhelmingly positive reviews are the American Crew 3-in-1 Shampoo, Conditioner, and Body wash, the American Crew Shave Gel, and the American Crew Nine Fragrances. Read our reviews of American Crew.
2. Fudge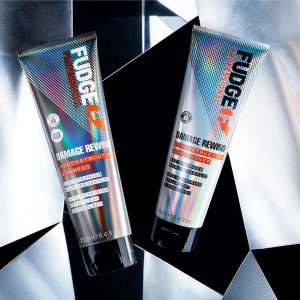 If you have any doubts about the quality of Fudge products, consider the fact that their global brand ambassador is Jonathan Andrew. In case the name still doesn't ring a bell, he's a British hairstylist offering his services to A-list celebrities over a wide range of functions such as magazine shoots, red carpet appearances, music videos, etc.
His very presence on their website lends credence to the company's status as one of the best hair product brands for men. However, the brand doesn't cater exclusively to male products, and Tracy Hayes is also a global brand ambassador. It simply provides quality hair products for both sexes. That said, Fudge also strives to be sustainable, especially regarding its packaging. Customers can rest assured that their favorite hair brand also loves the environment.
The Fudge best-sellers are the Fudge Clean Blonde Damage Rewind Shampoo, the Fudge Aqua Blow Dry Primer, the Fudge Professional Styling Matte Hed Clay, the Fudge Professional Styling One Shot Spray, and the Fudge New Clean Mint Shampoo. Alternatively, you can consider Fudge products by collection. Some popular ones are the All Blonde Range and the Xpander collection. All of the listed products are encouragingly close to the maximum five stars, indicating that customers are mainly impressed with their results.
3. Bed Head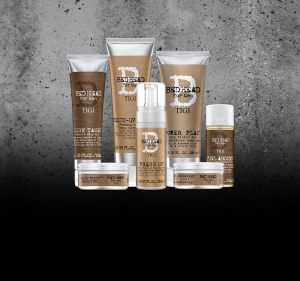 Though Bed Head also doesn't cater exclusively to men, you can rest assured that they have the best interest of male grooming a heart. Anthony Mascolo, a man, co-founded the company in 1996. According to Anthony, they couldn't find the right hair products, so they opted to create a range of products by themselves. That action has powered to the upper echelon of top hair product brands for men, and it's the kind of action every man needs to emulate if he wants to look stylish. So there's no better way to start for most than by checking out Bed Head products.
Today, Anthony Mascolo is considered a hairdressing icon and is still the international artistic director of the brand. Like most brands on this list, Bed Head makes products that professional hairstylists and regular consumers can use. In their words, their purpose is to "unleash creativity through new awesome products." In other words, the hair product brand tries to inspire hairdressers to innovate in their approach, and they have succeeded so far.
The Bed Head for Men collection includes Bed Head Hair Stick, Bed Head Matte Separation, and Bed Head Power Play. Bed Head Pure Texture, Bed Head Clean Up Conditioner, Bed Head Clean Up Shampoo, and Bed Head Dense Up Shampoo. That should be everything you need to groom and style your hair for a clean look. Remember, though; that Bed Head doesn't want you to settle for clean; swing for the fences with your hair look.
4. Jack Black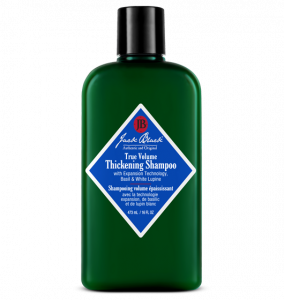 Jack Black has been around for 20+ years and is a major player in providing quality hair products for men. The brand is very focused on serving customer needs, and to that effect, they produce no-nonsense products intended to meet men's needs. They designed their website with that goal in mind. AS a result, it allows potential customers to filter products according to hair type, hair concern, etc.
In addition to their top-shelf hair products, Jack Black also produces other products for male grooming. Jack Black's face and body products include cleansers, antiperspirants, deodorants, sports therapy products, sun care products, moisturizers, lip & eye products, and fragrances. There are also facial hair products such as beard care, pre-shave, post-shave, and shaving products and tools.
The hair products on offer from Jack Black include conditioners, cleansers, and styling products. Some specific products to take note of include the Double-Header Shampoo + Conditioner, the True Volume Thickening Shampoo, and the Sleek Finish Texture Cream.
Alternatively, males looking for quality grooming products can go for the available product collections. Prominent product collections include the ProSeries Age Control (for skincare), Black Reserve (body care products), Pure Science, and Performance Remedy. Check out all of these products and collections, and be sure to weigh them against your hair and skincare goals before purchasing.
5. Bumble and Bumble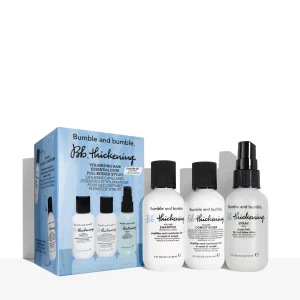 If you want to look clean and stylish without putting the environment at risk, Bumble and Bumble is one of the best hair product brands for men to consider. Their products are Vegan, cruelty-free, and free from harmful chemicals and substances.
This New York-based brand was established in 1977 by Michael Gordon, who had once been an apprentice to a hairstylist and had ideas about how things could be better. Predictably, he started as a salon, but the brand has grown to be much more. In 1991, Bumble and Bumble launched a texturizer as its first product, and since then, the effective products haven't stopped impressing.
The bumble and Bumble brand do not cater exclusively to men; instead, they make products for both sexes. With that in mind, they consider a variety of hair types and textures in designing their products. The result is a range of merchandise that nourishes the scalp and follicles while staying true to the hair goals they meet.
A rollcall of popular Bumble and Bumble products include the Bumble and Bumble Invisible Oil Shampoo, the Bumble and Bumble Surf Spray, The Bumble and Bumble Curl Crème, and the Bumble and Bumble Invisible Oil Primer. There are more similarly effective products you can check out on the brand's website. The design of all their products considers hair types, just like this list of popular products, to guarantee effectiveness. Read our extensive reviews of Bumble & Bumble.
6. Bevel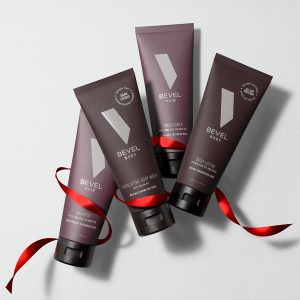 Unlike many brands on our list, Bevel specializes in shaving products and products intended for facial hair grooming. Bevel started due to the absence of hair grooming brands targeting minority populations. Today, it can boast of being a top hair product brand for men of all races.
The company was founded in 2013 by Tristan Walker. Tristan experienced razor burns as a teenager because few shaving brands considered the needs of African American men. The same problem existed with other minority groups where skin irritations peculiar to them were not of major concern. As a consequence of Bevel's commitment to satisfying these markets, a key selling point of theirs happens to be their understanding of skin types and needs.
The company has since expanded its activities to include the production of general hair care and body products. However, their high-quality retinue of facial hair products remains central to their reputation. This reputation has earned them famous admirers like Magic Johnson and Nas.
Popular Bevel products you can purchase to grace your bathroom cabinet include the Bevel Trimmer, the Bevel Safety Razor, the Bevel Post-Shave Balm, etc. You could always go for the Bevel Shave Starter Kit, though, and get all you need to facilitate a clean, bump-free shave. Read our reviews of Bevel.
7. Fatboy Hair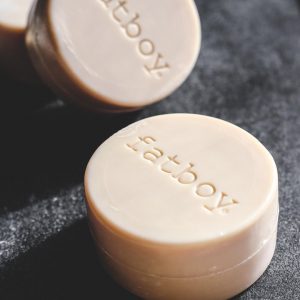 The homepage of the Fatboy Hair brand contains all you need to know about the brand identity and the reputation they have built. They are an award-winning brand that manufactures products free from sulfates and parabens, cruelty-free, and comes in 100% recyclable packaging. That's not all, though; their approach and success have also won them features in GQ. TeenVogue, Men's Health, Allure, Refinery29, etc.
Tyson Kennedy and Tim Youngson co-founded this environmentally conscious brand. They both were founders of the Grammy-nominated band, Steriogram, and it was their time in the band that led to the creation of Fatboy Hair. The founders have marketed their hair brand much like they did their band and have experienced lots of success so far.
Fatboy Hair prides itself on making hair products that are good enough for all hair, irrespective of type or gender. Some of their best-selling products are the Fatboy Perfect Putty, the Fatboy Sea Salt Pomade, the Fatboy Styling Cream, and the Fatboy Flexible Hold Spray. Fatboy is not all about the customers alone, though; there's also something for the hairstylist in the form of the Fatboy Pro Site that offers professional pricing on goods, tutorials, and other advantages. So, from the environment to the stylist to the people, Fatboy Hair ensures everyone wins.
8. Baxter of California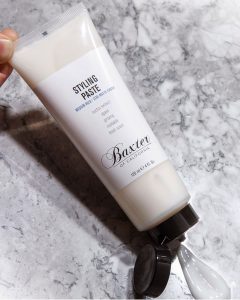 Baxter Finley founded Baxter of California in 1965. That's distant. It's no wonder they consider themselves to be the "Original experts in men's grooming and personal care." In the eyes of experts and customers, though, they are rightly considered one of the best hair styling brands for thin hair men. In other words, if your hair is disappearing and you want top styling without risking more hair loss, Baxter of California should be your go-to brand.
Though L'Oréal currently owns the brand, it started in Los Angeles. Till today, all Baxter of California formulas undergo testing at the Baxter Finley Barber + Shop in LA. The brand set out to provide quality skincare, shaving, and hair care products. Nearly six decades of continuous success proves that they have and are still succeeding. Along the way, Baxter of California also proved influential in spearheading the adoption of aluminum-free deodorant.
Lots of men swear by Baxter of California's hair products, and you can join such men by trying out any of their best-sellers. The brand's best-selling products include the Baxter of California Cream Pomade, the Baxter of California Line-Up Shave Gel, the Baxter of California Styling Paste, etc.
9. Imperial Products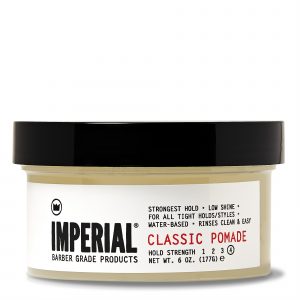 Barbers know a lot of tricks about hair grooming for men. So, when a barber creates a grooming product, you should take it seriously and pay attention. That's the Case with Imperial Products. Scott Serrata and Pedro Zermeno, two master barbers, founded the company. The goal was to facilitate quality all-natural grooming for men within their homes. Their efforts have earned them applause as one of the best hair styling product brands for thin hair men.
The barbers and team behind every Imperial Products' cream, gel, or pomade have a combined 30+ years of barber culture between them. This culture and its knowledge come from experience working in three major cities; London, Los Angeles, and New York. As a result, with every swipe of their product, you are using a hair solution designed to meet the specifications of some of the most experienced heads in male grooming.
So far, the products that have resonated the most with customers are the Blacktop Pomade, the Gel Pomade, the classic Pomade, and the Matte Pomade Paste. However, please don't take our word for it; try Imperial Products and see for yourself what experience has spawned.
10. Aveda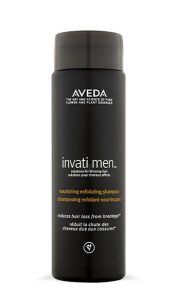 Aveda makes hair products for men and women and then goes the extra step to provide a range of other cosmetic products, including makeup and aromas. However, of note to us are the men's products that have earned Aveda a reputation as one of the best hair product brands for men. The products on offer consist of hairstyling, general hair care, and shave products.
The vastness of their portfolio has done nothing to diminish their earth-related goals. Aveda has maintained a solid eco-friendly culture. One of its more popular initiatives is the mission to bring clean water to those in need. This has seen the brand spend upward of $60 million since 1999. In addition, Aveda is also 100% Vegan and Leaping Bunny Approved.
Regarding its products, some of the best-selling men's grooming products are the Aveda Pure Performance Thickening Paste, the Aveda Men Pure Performance Grooming Cream, the Aveda Men Pure Performance Firm Hold Gel, the Invati Men Scalp revitalizer, the Invati Men Nourishing Exfoliating Shampoo, the Aveda Men Pure Performance Shave Cream, and the Aveda Men Pure Performance Dual Action Aftershave. Of course, there are other effective products of note. Still, any of these would represent an excellent introduction to the quality of Aveda.
Best Hair Product Brands for Men: Editor's Verdict
Men's grooming has come a long way, with many products and brands looking to tackle skin and hair types' specific concerns. Most importantly, though, is the effort that goes into satisfying the needs as effectively as possible. To do justice to the best hair product brands for men, we decided to collate a list that contains everything of note. We included brands dealing in all from shaving products to hairstyling, with some environmental considerations to boot. The above list is the result of our research, and we hope it serves as a guide as you search for products to provide your dream look.
Are you still looking for other beauty products for men? Check out our reviews of Dollar Shave Club, Ballsy, Supply Shave, and Bravo Sierra.