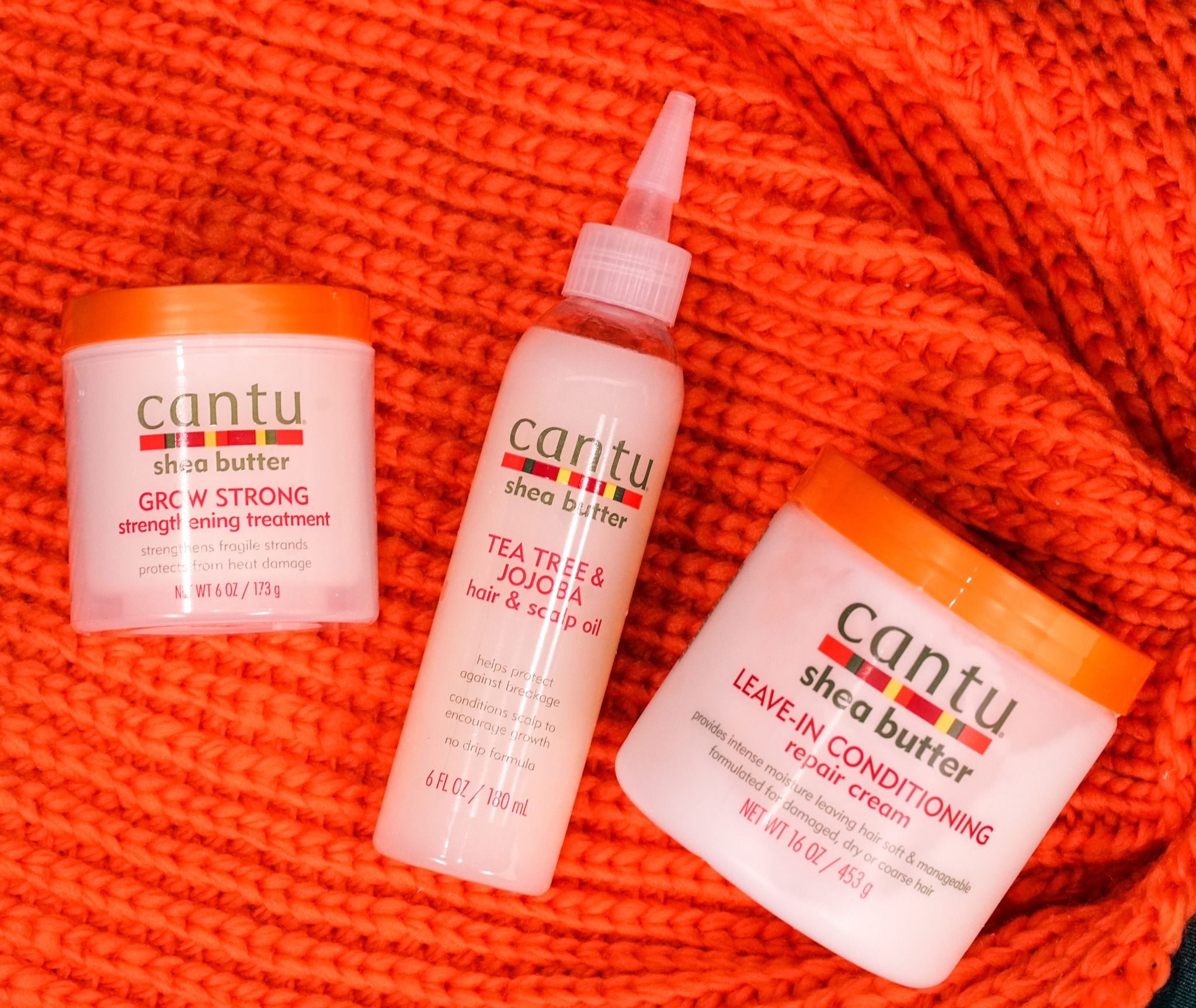 Finding a reliable brand that offers high-quality hair care products for men and women who have curly, waxy, and straight hair is challenging. Cantu produces multi-cultural hair care products suitable for people with different hair types. It is a renowned award-winning brand that has also been featured in prominent media outlets, including Mashable, The Cut, Cosmopolitan, and other well-known publications. Their products are formulated for different hair types and are suitable for the entire family. We'll look at Cantu reviews from customers, their most popular hair care products, promotions, and more to give you an in-depth understanding to help you decide if it's worthwhile.
About Cantu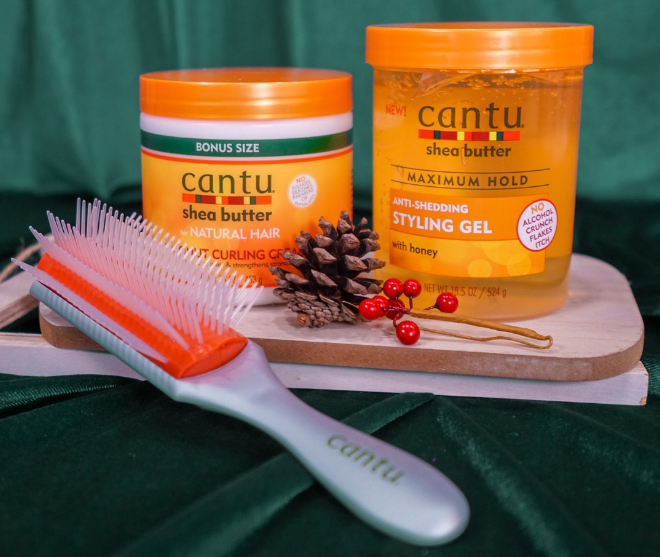 Cantu was launched back in 2003 by Rick Cantu. His main aim in establishing the company was to offer hair moisturizers for people with curly hair. In 2015, the company was acquired by PDC brands, which is a company that produces different categories of products. These include wellness, personal care products, and fragrance.
Cantu is not a black-owned company but still delivers excellent curly and wavy hair products. From its inception, the brand has grown from only providing hair care products to offering body care products to its customers.
Cantu Overview
Their products are sulfate-free, and they go beyond ordinary products such as shampoos. The brand has gained a large customer base with a large following on social media platforms: Cantu has a following of 408k on Instagram and more than 237k on Facebook. Essentially, this shows that the brand is well-known, and many people use its products. Unlike most products on the market, Cantu products are very affordable and are accessible to people in most parts of the world.
Besides offering hair care and body care products, Cantu also has created a program aimed at helping black female entrepreneurs. Cantu Elevate is designed to equip black women with skills needed in marketing using digital tools designed for businesses in the beauty industry. Cantu partnered with Sasha Group and Reddish, among the top digital marketing agencies in the United States, to make the program a success.
Pros
Their products are available worldwide
They offer an expansive range of products designed for curly, wavy, and straightened or relaxed hair
Their products feature natural ingredients
Their products are free from gluten, propylene, sulfates, minerals oils, and parabens
Affordable and effective products
Lots of positive reviews from customers
Cons
No phone support
You cannot purchase their products directly from their official site
Some customers have reported hair breakage after using their products
Cantu Products Review
Cantu beauty offers numerous products that help men and women embrace their natural hair. The products are grouped in different categories according to their purposes and the hair types they fit. The company's mission is to celebrate people's glory, hair, skin, and beauty. This Cantu products review will look at their bestsellers to help you figure out which product suits you.
Cantu Shampoo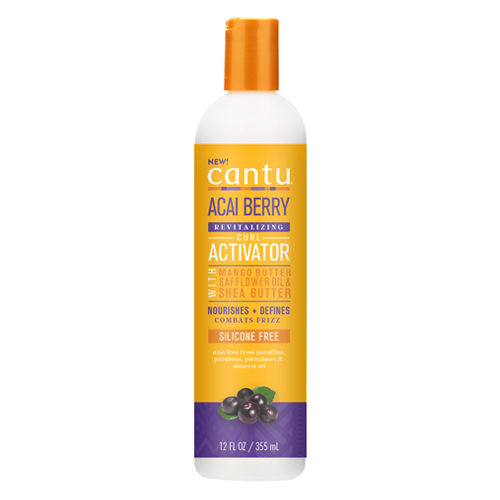 Cantu beauty offers different types of shampoo based on the type of hair and the purpose. The Cantu shampoo collection includes Acai Berry Revitalizing Shampoo, a shampoo formulated with a blend of acai berries, safflower oil, and Shea butter. It cleanses and moisturizes hair and scalp while stimulating hair follicles and strengthening hair strands. Acai berry shampoo is sulfate-free, and it nourishes your hair and restores its beauty.
Cantu Color Protecting Shampoo is designed to keep dyed hair looking fresh for longer. Based on Cantu reviews, users love this shampoo because it is formulated with quinoa protein that protects their colored hair. In addition to keeping your hair looking fresh, the shampoo also cleanses and boosts the shine of your hair. For only $20, you can get a 13.5 fl oz bottle of the anti-fading color protection shampoo on Amazon.
Cantu also offers a Shea butter shampoo; this moisturizing cream shampoo is perfect for dehydrated scalps. The shampoo delivers moisture to the scalp, which lasts longer. It is formulated with cocoa butter, Shea butter, and argan oil that repair the scalp, leaving it hydrated, soft, and smooth.
Cantu Conditioner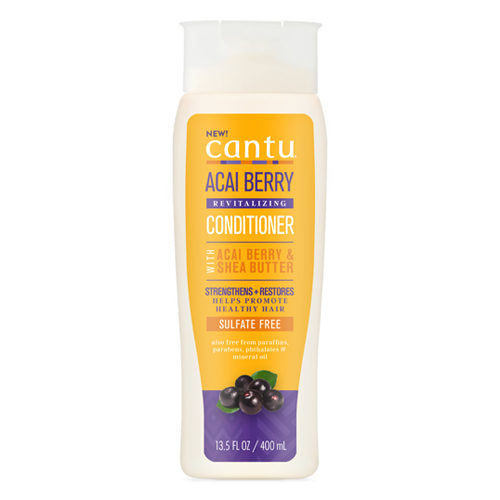 Conditioning hair after using shampoo is essential in keeping your hair healthy. The Cantu Conditioner collection is made of products that smoothen hair cuticles and protect hair, allowing it to reduce damage to your hair. Cantu's best-selling conditioners include Cantu leave-in Conditioner, Cantu complete Conditioning Co-Wash, Shea Butter Rinse Out Conditioner, Avocado Conditioner, among others.
The Shea Butter Rinse-Out Conditioner is formulated with vitamin E, honey, and shea butter. This Cantu Conditioner hydrates the hair follicle and prevents damage to the hair throughout the day. The ingredients in this product provide nutrients to the hair, which helps to repair and restore your hair's beauty.
Cantu Leave-In Conditioner is free of harsh ingredients, making it perfect for all hair types. If you are looking for a conditioner that easily detangles your hair, then this is your ideal option. The conditioner makes your hair soft and instantly adds shine to it, giving it a great look.
The Avocado Conditioner is a blend of vitamin E and avocado oil, which ensures your hair is fully hydrated. When you have dry and brittle hair, this silicone-free conditioner will restore your hair's moisture and prevent breakage.
Cantu Gel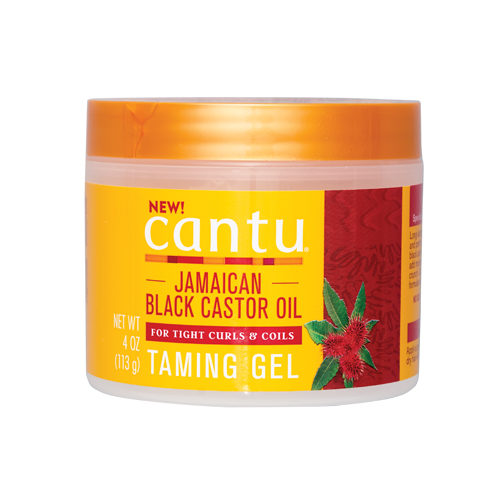 Hair gels are a must-have item for most people who like to set their hair in a specific style. Cantu Gel works similar to glue as it can hold your hair in a particular style.
The perfect gel holds hair for a long time without making it dry. Cantu beauty offers different hair gels at affordable prices. There are several men's styling gels available, including Cantu Cream Pomade, JBCO Taming Gel, Avocado Hydrating Gel, and Acai Berry Styling Gel.
Cream Pomade is part of the Cantu Gel collection, and it's designed for men with wavy and curly hair. The gel provides a soft touch, stronghold, and defined curls on hair, thanks to the caffeine, hemp seed oil, and shea butter that make up the cream. The cream adds moisture to the hair making it hydrated and preventing hair breakage.
JIBCO Taming Gel is a blend of Jamaican black castor oil and shea butter. If you love having your edges laid to finish off your look, this gel is perfect for just that. Cantu reviews show that customers like this product since it is formulated to provide a long-lasting hold on curly and wavy hair without leaving flakes.
Acai berry revitalizing gel is also one of Cantu's gels formulated with a unique blend of shea butter and acai berries that hydrates hair while keeping curls defined. It provides hair with light hold without leaving it dry, crunchy, or flaky. The product is designed for curly and wavy hair.
Cantu Mousse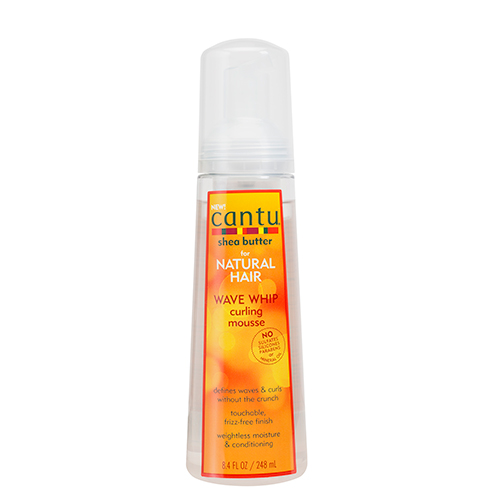 Hair mousse is an excellent product for curly and wavy hair, as it makes your curls bouncier and protects your hair. Cantu Mousse contains no mineral oil, parabens, gluten, paraffin, or other harsh ingredients; therefore, it is ideal for people with curly or wavy hair.
Cantu Wave Whip Curling Mousse features Cocamidopropyl Betaine, which is derived from coconut oil. It has moisturizing properties that keep dry, brittle hair soft and manageable. Additionally, the product contains shea butter, which is rich in Vitamin E content and fatty acid, making it a strong emollient functioning as a moisturizer for your scalp and hair.
Shea butter also sinks into your hair shafts with ease without leaving a greasy residue.  Because this product has Panthenol, this ingredient helps it to strengthen your hair, improve the texture of your damaged hair, and retain moisture.
A layer of this mousse ensures that your curls are crunch-free while adding volume and style. The product has immense benefits, including conditioning and increasing moisture to the hair. It is also frizz-free, ensuring you have great defined curls and waves. This is because it has cetrimonium chloride, which smoothes your hair strands to control frizz, rambunctious curls, and flyways.
Cantu Hydrating Body Moisturizer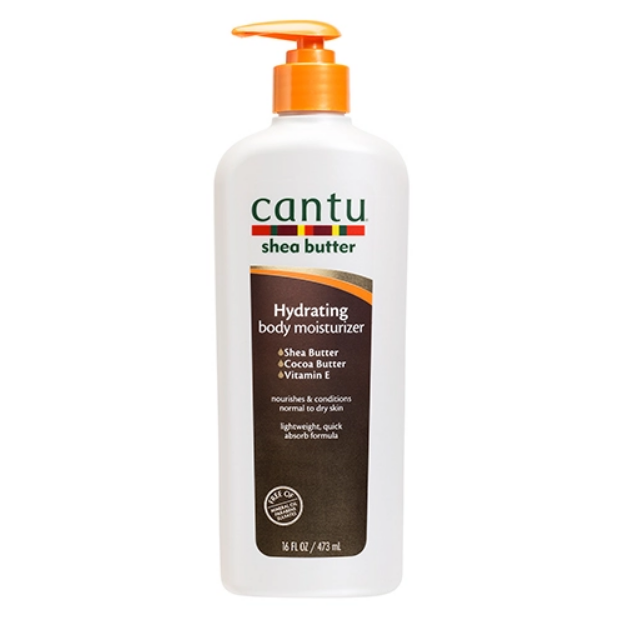 Although most Cantu products are hair care, they also offer body care products like the Cantu Hydrating Body Moisturizer. This body moisturizer is made of shea butter, cocoa butter, and vitamin E that keep the skin hydrated and replenished. It makes the skin tone smooth, improving the look of the skin.
Since it is composed of naturally occurring components, it is quickly absorbed by the body and conditions normal and dry skin. It does this by retaining moisture to restore the skin's natural glow. Other benefits this product offers include softening the skin and soothing rough patches. It also helps prevent wrinkles, making you look younger for longer.
Cantu Reviews from Customers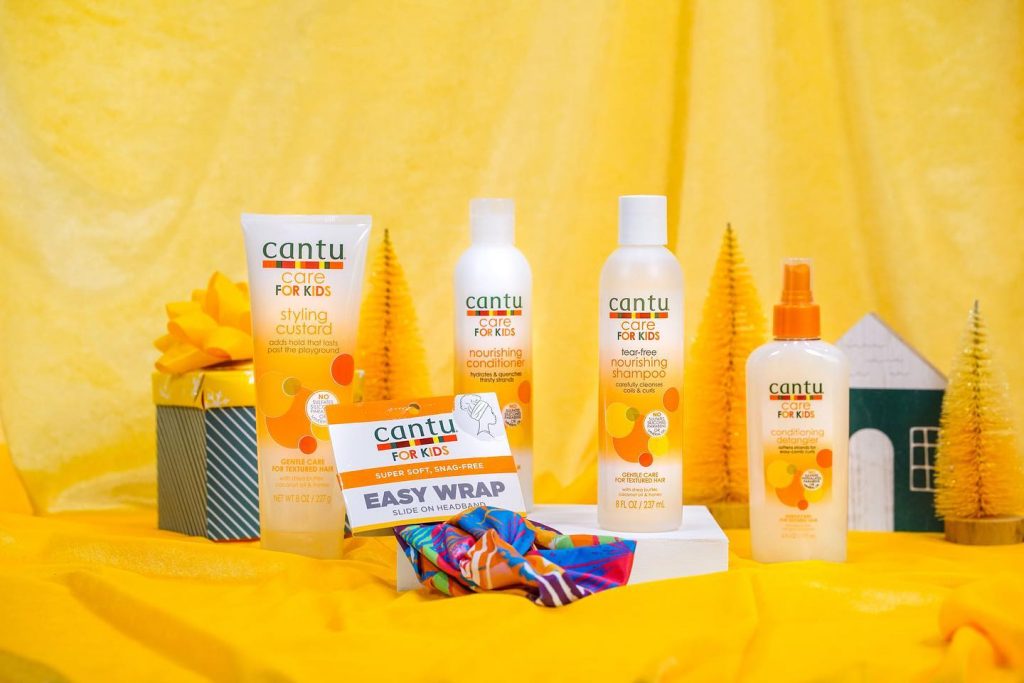 We checked what customers say about this company and their experience while using the products. Our team checked customer reviews on different websites, including Walmart, Google, Amazon, and Reddit, and we summarized the quality, effectiveness, and affordability of some of their products.
On Amazon, customers praise Cantu products, with Cantu Coconut Curling Cream having a 4.5/5-star rating from 10,000 reviews. From Google reviews, Shea Butter for Natural Hair Complete Conditioning Co-Wash scored an average rating of 4.2/5 stars from 111 customers.
One of the satisfied customers stated that this product helped her with their curly hair by keeping it moisturized. She continued saying it has also helped him heal Seborrheic Dermatitis as. The customer had tried lots of shampoos and conditioners, but none has given the results she got from using Shear Butter Co-wash from Cantu.
Popular Alternatives To Cantu
Other Customer Reviews
Shea Butter for Natural Hair Moisturizing Curl activator cream has 4.5/5 star ratings from almost 8400 reviews. We also came across a review of how effective Cantu products are from Reddit. The customer stated that he had tried most of Cantu's products and loved the Twist and Curl Moisture Gel, Leave-in With Argan Oil, and the Deep Treatment Masque.
On Walmart's website, the Sulfate-Free Cleansing Shampoo is rated 4.6/5 from 175 reviews. Another satisfied reviewer wrote that she loved the conditioner on her baby's hair. She said that the product was worth it and quite affordable. Most of the customers who have used their products stated that they are effective and reasonably priced.
However, some customers left negative reviews, with most users complaining that they couldn't purchase their products on the company's site. Another brand that's amazing for your hair is DevaCurl!
Sign Up for Cantu
You can join Cantu by visiting their website and scrolling to the bottom of the page to find the Sign-up Today button. A registration form will pop up, where you will have to fill in your name, zip code, and hair type. Click on the submit button to become a member.
Where to Buy Cantu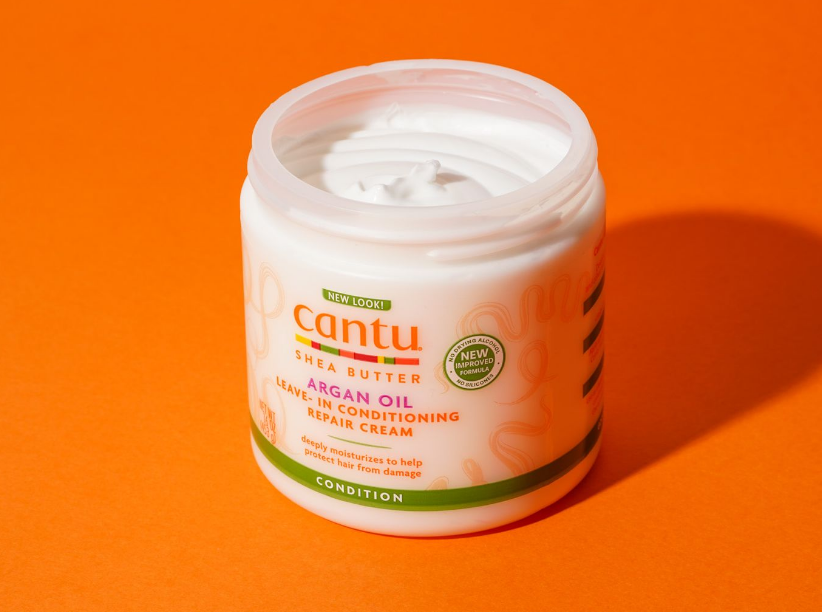 Cantu has been known as the best hair care line and has been made accessible to stores near you. Some of the retail stores that you will get Cantu products include:
Target
Harmon
Walgreen
Kroger
Walmart
Publix
Fred Meyer
Amazon
CVS
Wet Man's
Ulta Beauty
Cantu Shipping and Return Policy
Currently, Cantus products are only available in the above-mentioned retail stores. Cantu does not have an online store to ship from directly. If you want to buy the products, you will have to go to those stores physically or place your order on their website; this will force you to adhere to their shipping policies, not Cantu's.
And since you cannot order from Cantu's website directly, you will still have to adhere to the website's return policy you ordered your products from. The policies differ from store to store. As such, you need to go for what works for you best.
Cantu Promotions & Discounts
Cantu products do not have any promotions on their official website. If you want to get a discount on any of Cantu's products, visit the specific stores you want to purchase your product from and inquire if they have any promotions or discounts going on on those products.
Contact Cantu
If you feel like some of your questions are not answered in this review and would like to purchase some of their products, reach out to their support team. You can send them an email at customers[email protected]. For corporate inquiries, send an email to [email protected]. You can also send a letter to their physical address.
Cantu Reviews: Editor's Verdict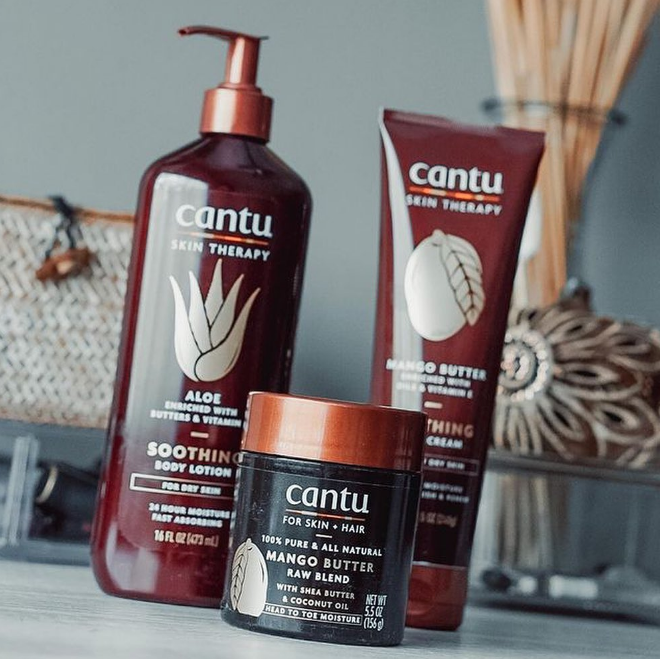 According to Cantu reviews, most customers highly rank their products because they had a great experience with them. Although the products work differently for different people, one needs to identify what works best for them to ensure they enjoy the products.
When you are using the product, it is essential to know your type of hair and its state. This will help you determine which product to use at a particular stage of your hair care. If you are a lover of originality, Cantu products are made from natural ingredients that your hair will love, giving you healthy, good-looking hair.
Despite being unable to make a purchase directly from Cantu's website, the products are easily accessible, as you can find them anywhere. When it comes to the prices, Cantus products are pocket-friendly, and you don't need to break your bank to achieve the type of hair you want. If you are on the journey of taking good care of your hair and don't know which specific products to use, Cantu Products are worth giving a try.
Still on the hunt for perfect home hair care products? Check out our reviews of Innersense, Kerastase, Clairol, and Amika.
Cantu FAQ
Is Cantu bad for your hair?
If you are wondering: Is Cantu bad for your hair? The answer is no. Cantu products are free from harmful substances like sulfates, paraben, and gluten. Instead, their products are made from natural ingredients like shea butter, which promotes hair growth and prevents hair damage.
Is Cantu good for your hair?
If you are asking yourself: Is Cantu good for your hair? The answer to this question is yes. Cantu products are suitable for your hair; they are formulated with natural ingredients that add moisture and repair and nourish hair to restore beauty. The products are designed for different hair types depending on the curl pattern and texture of the hair. Therefore, it is essential to pick a product formulated for your hair type to get the best results.
Does Cantu make my hair grow?
Yes, Cantu products are formulated with shea butter, cocoa butter, honey, and other natural ingredients to boost hair growth. Cantu has a product designed to make hair grow. Shea butter is a powerful strengthening agent that protects your hair from breakage, damage, and heat while encouraging growth.
Does Cantu test products on animals?
No, Cantu does not test its products on animals. The company employs natural ingredients in all its products. Cantu tests its products on family and friends; thus, you are guaranteed that the products are cruelty-free and safe to use.
How old should my child be before using Cantu Care for Kids?
Your child should be at least three years old to start using Cantu Care for Kids; it has products made of a blend of shea butter, honey, and coconut oil that nurtures and nourishes your child's hair.