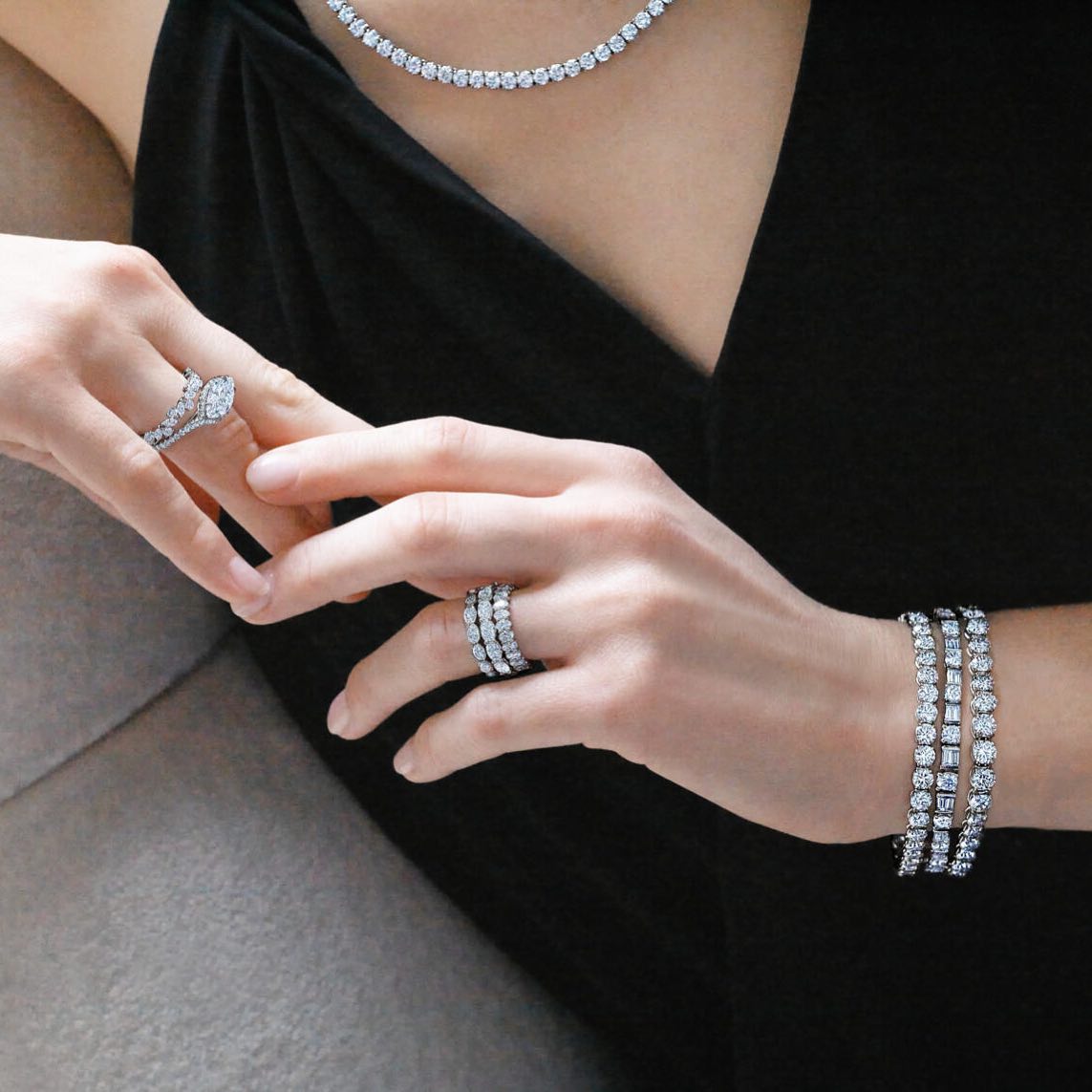 Diamonds are a symbol of love, strength, and health. Throughout history, leaders of affluence have been wearing diamonds to signify strength and invincibility. Kwiat Diamonds is a company that sells sleek diamond jewelry to people who value luxury, wealth, and class. We'll highlight Kwiat diamonds reviews from buyers, its bestsellers, the brand's history, shipping policy, and more to help customers determine if their diamond jewelry is worth the buy.
About Kwiat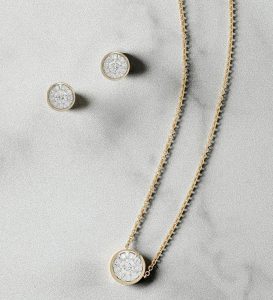 Kwiat Diamonds is an elegant company that has been in existence for over a century. The company was founded in 1907 by Sam Kwiat on the ground principle of respect. His main mission was to respect his clients and educate them on the history of his products.
As the founder, Sam wanted to create a brand that offers unparalleled service, a virtue that the company still upholds to date. The principle of respect is seen through the company's integrity in the production and sourcing of high-quality diamonds. The company uses conflict-free diamonds that are natural and ethically sourced. They only deal with suppliers who are certified by Kimberley Process Certification Scheme.
A simple virtue of respect allowed the founder to transform the company into a million-dollar company. Consistency allowed him to grow a simple family gem into an incredible diamond jewelry company.
The brand assesses all its workshops to ensure they abide by ethical standards. They abide by a multinational agreement, which allows them to sell diamonds produced without conflict.
More about the brand
Additionally, their diamonds are graded by the Gemological Institute of America, which produces a GIA report after assessing the diamonds. Kwiat Diamonds has turned out to be a great success. The company is famous for producing pretty feminine designs. They have a wide range of exceptional engagement rings, wedding rings, earrings, necklaces, and bracelets.
In 2009, the company expanded its operations and acquired Fred Leighton's vintage jewelry business. The business is located on Madison Avenue. Over the last decade, Kwiat Diamonds has partnered with various celebrities, and they have their jewelry showcased on the red carpet.
They marked their 100th anniversary with hearty celebrations. The company continues to explore new ways to buy diamonds directly from the mines and still upholds its ethical values.
Today, the company is popular among diamond lovers. They enjoy a massive social media following of 52K followers on Instagram and over 68k Facebook followers. The brand was featured in Tatler, The Knot, and JCK Online.
Before we jump into Kwiat Diamonds reviews, let us look at the company's pros and cons.
Pros
They offer a wide range of diamond rings, necklaces, bracelets, and other jewelry

The brand use ethically sourced diamonds graded by GIA

Affordable financing options are available

The company has a price matching policy

Free engraving on certain items

Free 2-day shipping on US locations
Cons
Scant details in international shipping

The company does not accept returns on customized jewelry

They do not provide around-the-clock support
Kwiat Products Review
Diamonds are forever, and that's the reason you should get one. Let's look at some of the best-selling Kwiat jewelry.
Kwiat Engagement Rings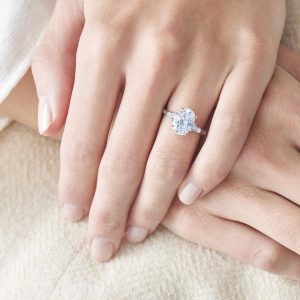 Are you planning to engage the love of your life? Make that promise to marry using Kwiat engagement rings. These rings are exquisite and will make your friends die with jealousy.
Kwiat has a wide variety of engagement rings in terms of shape, size, and color. Their collection includes round rings, oval, Ashoka, princess, emerald, heart, pear, and radiant Kwiat diamonds.
The rings are available in various styles, including vintage, yellow diamond, pink diamond, solitaire, halo, sapphire, and emerald. They also offer custom-made rings, which they make in three easy steps.
The Kwiat engagement ring with a round diamond is dazzling. Under this category, you'll find different types of round rings classified according to ring style, gemstones, collection, and metals.
Round 18K Gold Rose Gold Ring is just brilliant; this engagement ring features an extraordinary diamond that securely lies in the signature set. The stunning round diamond solitaire is held in place by a lustrous 18K rose gold band. The band is elegant and has tapered prongs to hold the round diamond in place. This is a high-quality Kwiat diamond that exceeds the standards set by GIA, and the price of the ring starts from $10,000.
Emerald Cut Diamond Ring is another astonishing engagement ring. This ring features an emerald-cut diamond solitaire held by tapered prongs on a classy platinum band. You can get this ring starting as low as $8000.
Kwiat Wedding Rings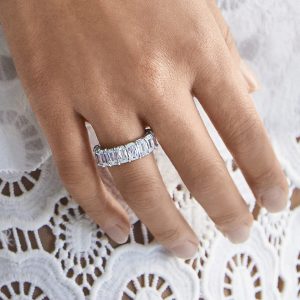 If you want to make that lifetime commitment, say I do with Kwiat wedding rings. Kwiat offers you a wide variety of wedding rings, and you will find one that perfectly matches your engagement ring.
The choice of wedding rings is limitless and includes Bezel Set, Channel Set, Eternity, Half Circle, Pave, and Men's bands. They also have an exclusive collection of Ashoka, Tiara Cut, and Eternity rings.
Kwiat has a new collection of men's wedding bands. As timeless and your love, these rings are available in an epic and modern design in rose gold, platinum, and 18K yellow gold. Men's platinum wedding ring has a platinum band with a braided twist design.
The Bezel Setting collection has several types of Kwiat rings designed with precious stones that border each other. The edges are smoothened for easy wear. Marquise Diamond ring is made from naturally sourced diamonds. This ring features an oval diamond held by an 18K rose gold band. The entire band is also surrounded by small diamonds, which give it a luxurious look. For only $5450, this ring could be yours.
Pave Wedding Ring is another epic ring; you'll find different types of rings under this category, and they come in platinum, 18K white gold, 18K rose gold and 18K yellow gold. These rings have different designs and are characterized by colored gemstones and petite diamonds. The diamonds are stacked in an incredible design to compliment your engagement ring.
Kwiat Earrings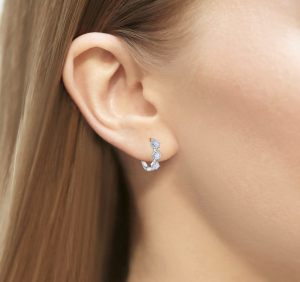 Nothing speaks luxury and class as wearing stunning diamond earrings. With Kwiat diamond earrings, you will effortlessly polish up your look. You can gift any of these diamond earrings to your loved ones on their birthday, anniversary, or graduation. Diamond earrings add a little sparkle to life, and they are also a symbol that you are loved and special.
From simple studs to hoops, the Kwiat earring collection has just about everything for everyone. If you are looking for a perfect birthday gift, their Round Stud Diamond Earrings are a good place to start. These earrings have round, brilliant diamonds that dazzle when reflected by the sun's rays.
The diamonds are naturally sourced and handcrafted for maximum light to enter and increase their brilliance. You can wear this earring to any occasion because it is an everyday wear earring. You can get it at a starting price of $2490.
Round Hoops Earrings are another sleek example; they are made from diamonds with and without bezels. Both designs alternate around the earring band to create an elegant and modern look. Each stone is naturally sourced and handcrafted for comfort. You can wear these earrings day and night without itching because they are made from premium metal. They are available in 18K white gold and 18K yellow gold.
If you are going for a simple date, star-shaped diamond earrings are the ideal option for you. These earrings have marquise and round, stunning diamonds aligned around the earring. Their starting price is $1500.
Kwiat Necklaces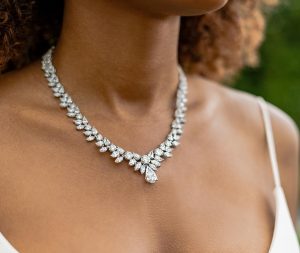 The brand has an elegant collection of simple diamond necklaces for your everyday wear. Kwiat necklaces will make you stand out because they are a statement maker. They are available as pendants, chains, and Riviere. You can go for platinum, white gold, yellow gold, rose gold, or a mixture of any two metals.
The Small Hanging Heart Diamond Pendant can be a good anniversary gift to your loved one. Its heart-shaped signifies love, making the necklace a perfect romantic jewelry item with its minimal design in the form of a heart outlined with shimmering diamonds. All eyes will be directed to your heart literally. You can purchase it for $1550.
Quads Necklace 16 Inches is an impressive necklace that will elegantly drape around your neck. It is available in 18K white gold, 18K rose gold, and 18K yellow gold. The necklace has four sets of sparkling diamonds that shine along the chain. You can buy the 0.48ct diamond for $1900 or the 1.05ct diamond for $5400.
The Mixed Shape Necklace creates a stunning evening look. Shimmering Kwiat diamonds surround this necklace in different shapes from oval, baguette, marquise, pear, and round. The chain is made from platinum, and you can get it for $40,600.
Kwiat Bracelets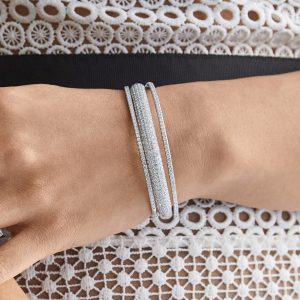 If you want to add a little shimmer to your outfit, get one of the diamond bracelets and bangles from Kwiat. You can wear a single bracelet or pair a couple of them.
Kwiat has a wide variety of aesthetically appealing diamond cuffs, bangles, and bracelets. They are available in gold and platinum, which add sparkle to them. These bracelets are ethically sourced and can be a great gift on any lovely occasion like an anniversary or birthday.
Bangle with Mixed Shape Diamonds is a gorgeous piece. Inspired by Italian Goldsmithing, this bangle is surrounded by diamonds of different shapes from oval, round, emerald, and pear outlined on an 18K yellow gold band. Each stone is crafted from the highest standard of brilliance. You don't have to struggle gliding it over your hand because it has an easy-to-open clasp.
If you are going to a luxurious event, make a statement with the Line Bracelet. The bracelet features sparkling trios of shimmering diamonds. These diamonds are naturally sourced and cut from high-quality diamonds that exceed GIA standards. The 18K white gold reflects Kwiat's incredible designs.
Kwiat Diamonds Reviews from Customers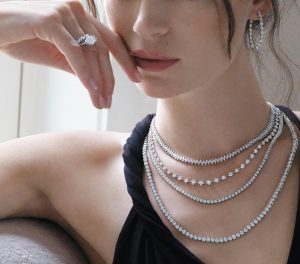 We checked Kwiat Diamonds reviews from customers to see what they are saying about their diamond jewelry. Most of their products have four-star or five-star ratings. While the company has few reviews, it is evident that customers are pleased with Kwiat jewelry.
Many customers are impressed with how the family has maintained this business for over a century. This gives customers a sense of loyalty toward the brand because the company has maintained its legacy. Considering they sell pure diamonds, a few customers think their products are fairly priced.
One five-star reviewer says she has been buying her jewelry from the company. The customer loves diamond jewelry, and she always goes back to Kwiat and gets the best service. Their products are luxurious and are sold at reasonable prices.
Popular Alternatives to KWIAT
Another customer praised the company and said they have a friendly and responsive customer support team. They were looking for an engagement ring to surprise their fiancée. From the time they wrote the company an email, they walked him through the journey and made the process worth it.
On Review.io Kwiat has incredible 5 stars from 76 reviews.
We found several negative comments, with some customers complaining that Kwiat does not accept returns on customized jewelry. Overall, most Kwiat diamonds reviews we saw were positive.
Sign Up for Kwiat
To get started with Kwiat Diamonds, visit their website and go straight to the sign-up page to create an account. The company will request your first and last name and valid email address. Click on the Create Account button once you have filled out all the required details.
Kwiat Diamonds will then send an email with a tracking number; use it to track your order from the time it ships to delivery.
Where to Buy
You can purchase Kwiat's products from their website at Kwiat.com. You can also buy their diamond jewelry from high-end retailers such as Nordstrom or online retailers, including Farfetch.
Shipping and Return Policy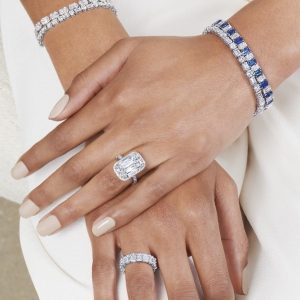 Shipping:
Kwiat offers complimentary shipping on all orders. Shipments to Alaska and Hawaii take additional time. The company is not responsible for shipment delays due to circumstances beyond its control, such as bad weather.
Return Policy:
If you are unhappy with any item or your order is damaged, Kwiat offers a complimentary 30 days return from the date of purchase. Call or email the company to receive a return authorization number.
The returned item should have Kwiat's shipping tag and must be in its original packaging. They only accept unused and unaltered merchandise.
The company does not accept returns from customized jewelry or items that show wear and tear. Kwiat also has a right to refuse any returns. If you have purchased an item online, return it to Kwiat Madison Avenue boutique with the original receipt.
Kwiat Promotions & Discounts
Kwiat offers free shipping to all locations in the U.S., and customers enjoy free engraving on eligible items. The company also has an affordable monthly payment plan where you can pay for your order over 3, 6, or 12 months at competitive interest rates as low as 0% APR.
Contact Kwiat
For more information about Kwiat Diamonds, reach out to their customer care team, who are ready to answer any questions about the products, orders, or delivery. You can reach out to them via email at [email protected] or call at 212. 725.7777.
You can also fill out the message form on their Contact Us page or send a message to the Kwiat Instagram or Facebook page.
Kwiat Diamonds Reviews: Editor's Verdict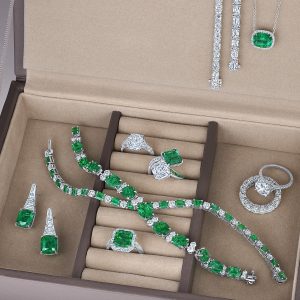 After checking Kwiat diamonds reviews from customers, we conclude by saying this luxury diamond jewelry brand is worth checking out. The brand provides elegant and sleek jewelry products that are unique and outstanding. They also offer a wide variety of diamond products that will leave you with limitless choices.
Kwiat Diamonds are natural and ethically sourced. The company only uses conflict-free diamonds from suppliers who strictly adhere to Kimberley Process Certification Scheme. The jewelry selection is also extensive, meaning that everyone will get an item that matches their taste and preferences.
Reviews from customers clearly show that Kwiat Diamonds is well-deserving of compliments. We, therefore, recommend Kwiat Diamonds jewelry to anyone looking for luxury, elegance, and sophistication.
Are you still interested in jewelry brands? Read our reviews of Georg Jensen, GLDN Jewelry, Maria Tash, and Brilliant Earth. 
Kwiat FAQ
How do I care for my diamond?
Kwiat diamond is of premium quality and shimmering brilliance. With time, daily wear and dust can dull the diamond's sparkle. You can take your jewelry to Kwiat boutique for complimentary cleaning. Alternatively, you can soak your jewelry in warm water and add a drop of dish soap. Use a soft toothbrush and gently clean the surface. Remember to rinse with warm water and dry with a soft cloth.
How do I get an appraisal for my Kwiat jewelry?
The brand gives its customers appraisal for any piece of Kwiat jewelry they purchase. If you need one, contact Kwiat at [email protected]. You can also call them at 1.800.927.4367 to request an appraisal.
How can I get an item serviced?
All Kwiat jewelry is serviced by Kwiat Workshop or boutique. You can also email or call the company to receive instructions on servicing. After they make an assessment, they will send you an estimate.
Are Kwiat diamonds good quality?
Yes. Kwiat jewelry is made from high-quality diamonds graded by the Gemological Institute of America. The diamonds also have a GIA report.