There are many jewelry brands you can patronize, and they mostly have one thing in common; they mass-produce their goods. As a result, you shop while hoping to find something that meets your taste and suits your personality. In most cases, you end up settling for a trinket that looks good but doesn't meet the other requirements. Our Made by mary reviews may have found a solution for you. The Made by Mary brand deals in ready-made items. Still, its brand identity revolves around the manufacture of personalized items. As many online Made by Mary reviews would claim, their customized jewelry is the real deal. However, if you're still wondering if that's the case, Our Made by Mary reviews answer all your questions.
About Made by Mary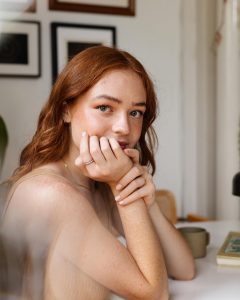 "Every woman has a uniquely beautiful story to tell, and each Made by Mary piece embodies what's meaningful to you. Wear your story in gold, close to your heart."
The above paragraph is from the Made by Mary website and says all there is about the brand's identity and goals. Where most jewelry brands mass-produce their pieces and sell beautiful but mostly meaningless pieces of jewelry, Made by Mary does the opposite. The brand is all about making jewelry that has meaning and forges connections. These Made by Mary reviews would prove that.
The identity of the brand is tied deeply to its origin story. In 2103, Mary Moody had just given birth, but she suffered from post-partum depression and confusion regarding her purpose in life. Her dream of crafting meaningful jewelry for women like herself started in those dark times. Making jewelry helped her through her difficulties. Now, she is channeling the same energy meaningful jewelry gave to her life to connect other women to deeper meaning within their lives.
You don't always hear success stories in this mold. But, Made by Mary has grown from a one-woman brand into a full-fledged company, boasting international partners and a team of talented artisans. Despite the success, the brand sticks to its founding ethos, making meaningful jewelry by hand just like Mary did at the beginning. As such, the company still cuts, drills, files, polishes, stamps, and packages every piece by hand.
So far, its devotion to the old meaningful ways has had no negative bearing on its success. Our Made by Mary reviews will show a successful brand with mentions in respectable media houses like Refinery29, People, and Popsugar. So, read on to learn more about the Made by Mary brand.
Pros
All its products are made by hand and are of high quality

Made by Mary makes gold-filled jewelry

It makes matching jewelry

The brand sources materials sustainably
Cons
Its custom-made products take time to manufacture and ship
Made by Mary Products Review
The origin story of the Made by Mary brand makes for a good sales story, and the company's values appear to be an even better selling point. However, all of the goodwill that both might drum up would vanish if Made by Mary jewelry weren't up to scratch. From the hype we still hear, the goodwill hasn't disappeared, but we had to see what makes Made by Mary jewelry unique. Thankfully, the brand made it easy for us to find our way around.
The Made by Mary website sorts its merchandise into organized collections of earrings, rings, necklaces, anklets, and bracelets. Like comprehensive researchers, we checked out all these collections and a few of the general best-sellers. So, read on to find our opinions of the Made by Mary jewelry collections and what we learned from the reviews of the brand's best sellers.
Made by Mary Necklaces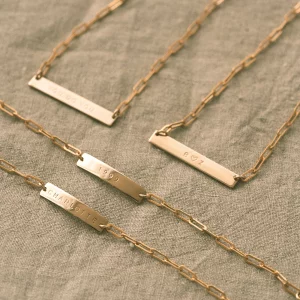 Necklaces are attractive jewelry pieces that have never gone out of vogue. As such, you can trust that they will still be a fashionable gift for years to come. Made by Mary buys into that vision by making personalized necklaces that would do well gracing the neck of anyone. However, the sentimental nature of a Made by Mary necklace makes the brand's necklaces customer favorites.
A typical Made by Mary necklace comprises a pendant and chain. The chains are attractive and durable, but the pendants catch the eye. The company makes disc pendants (personalized with names), sweetheart necklaces with initials, and disc pendants with hand-drawn birth flowers, among others.
There are chokers among the Made by Mary necklace collection as well. However, the imprinted necklaces are the star of the show because of the emotional connections they could evoke in a recipient if you pick the right one. Thankfully, they are affordable, so you can select more than one if you wish.
Made by Mary Bracelets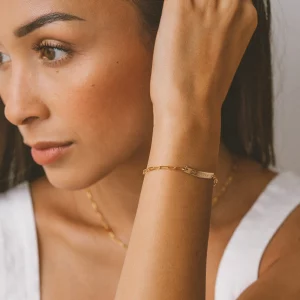 It's one thing to make fabulous jewelry, and it's another thing to have collections of them capable of matching together. Made by Mary jewelry goes the distance to provide women with matching accessories that can stand alone and have striking complements for all body parts. Their bracelet collection is evidence.
To go with some of the popular pieces from the Made by Mary necklace collection (such as the lace choker, satellite choker, and poppy choker), the Made by Mary bracelet collection has matching wrist accessories. There are even birth flower bracelets that match with the necklaces of the same name.
For fashionable women, you can get quality jewelry in matching themes. Extra points if they have deeper meanings and help you connect with your inner self. The bracelets are buyable alone, but of what use is that when you can start building a themed jewelry collection?
Made by Mary Anklets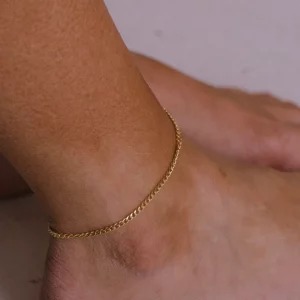 Anklets are ancient jewelry. Their origins go far back to the ancient Egyptian civilizations and some Asian cultures. However, these unique jewelry pieces have enjoyed new popularity in the last couple of decades, and Made by Mary has a collection just for them.
Even though these anklets are not always the center of attention, the brand still makes them with the same thoughtfulness it applies to the rest of its production line. This approach is well appreciated, considering jewelry can be as much personal reinforcement as a fashion statement.
In addition to the quality of this Made by Mary jewelry collection, the brand continues with its devotion to matching pieces (and helping us build themed jewelry boxes). As such, you can find popular brand designs like the serpentine, poppy, and disc anklets among the pieces of this collection.
Made by Mary Earrings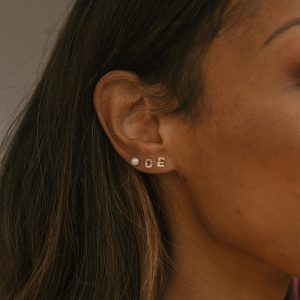 If anklets are not the center of attention, earrings certainly are. It's one of the reasons why diamonds lodge or hang from there. Made by Mary recognizes this, and the brand goes all in on this collection. The earring collection features some of the most striking pieces of any Made by Mary jewelry. However, the brand is conscious enough of styles to keep all of them from looking serious.
There are those for a casual/casual, formal look like the Luxe Double Stoned and Pear Shaped studs. Still, there are the adorable Enamel earrings. If you want something that comfortably straddles edgy and trendy, there are the Luxe Hoop earrings and the Live In Hoop earrings as well.
Despite the abundance of options, our personal favorite just happened to be the Enamel Yin and Yang studs. Though it's not the most expensive, it is striking. It doesn't have to be yours, though, as there are many options, from pearls to solid gold pieces. The brand even continues its themed collections with some Poppy, circlet, and birthstone-themed earrings.
Made by Mary Rings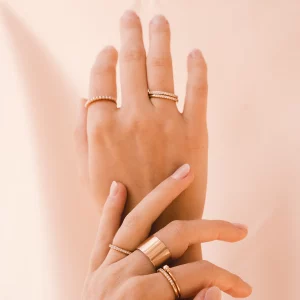 Gone are the days when one or two were the magic number of rings. Nowadays, you can decorate your fingers with as many as you wish without looking gaudy. Luckily, with Made by Mary rings, you can also select them to mean something.
The slightly odd-looking but deeply symbolic knot ring is a good place to start. There is no saying what sentiments the knot ring can brew in a person's heart. The brand also stocks up on simple styles like the Luster Cigar Band ring, hammered Cigar Band ring, Stonehedge ring, etc. However, those are the direct opposites of the striking pearl rings.
If you have been building a dream box of themed jewelry, the Made by Mary rings appropriately round up the box. Depending on what you have so far, there are the Poppy rings, and Oval customized (initials or birth flower) rings to finish what would be a beautiful matching collection.
Made by Mary Reviews from Customers
A look at any piece of Made by Mary jewelry reinforces the belief that they are worth their price tags. Unfortunately, that could be the result of excellent photography skills or newness. As a result, we must consult reviews to corroborate what our eyes think they have seen. There's no better place to start than with some of the company's best sellers. Here are selected pieces from the best-seller list:
Poppy Choker necklace: 1153 reviews
Maude Hoop earrings: 280 reviews
Amara Customized rings: 217 reviews
Initial Disc Necklace: 307 reviews
None of the Made by Mary Jewelry above had an average rating of fewer than four stars. In fact, the Poppy Choker necklace and the Maude Hoop earrings averaged the full stars. In the case of the poppy necklace, the sentiment didn't stop with the piece of jewelry alone. Many reviewers identified it as their favorite when pairing it with other Made by Mary pieces. However, a sizeable number also indicated that the entire poppy collection was their favorite. This is a worthy choice of favorite, given that the poppy theme makes the rounds on every major Made by Mary jewelry collection.
The next best performer, the Maude Hoop earrings, received excellent reviews for their trendy design. However, it is apparently as lightweight as it is beautiful, so it wraps around your ears but feels like it isn't there. Talk about jewelry that provides an unobtrusive glow. Many customers indicated that it's their favorite earring for everyday wear.
Popular Alternatives to Made by Mary
The last two candidates for review are the Amara Customized rings and the Initial Discs necklace. Both buy into the sentimental nature of initial-engrave jewelry. Thus, it's no surprise that most of their reviews centered on their effectiveness as gifts.
In summary, the brand performs superbly. A significant source of skepticism might be the fact that these reviews are from the company's website. However, whatever doubts remain about the quality of Made by Mary Jewelry cannot survive the external reviews of the products. Made by Mary has an average rating of 4.3 stars (from 243 reviews) and five stars (from 3,970 reviews) out of five on Facebook and Etsy, respectively. Though only 2 reviews on TrustPilot.
Sign Up for Made by Mary
The sign-up process for Made by Mary is direct. All you need to provide are your name, email address, and password. For that, you get signed up for the company's newsletter. You are also eligible to receive updates on new collections and exclusive offers. In addition, you also get 10% off on purchases.
Where to Buy
The surest place to get yourself a Made by Mary piece is its online shop or on Etsy. However, considering the company has a wholesale program on its website, it might be possible to get them from some retailers around you. Our research, though, didn't turn up any such retailers.
Made by Mary Shipping and Return Policy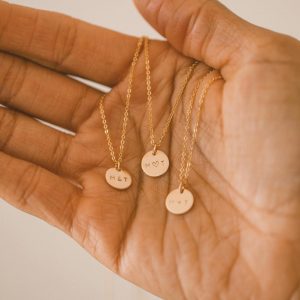 The Made by Mary shipping policy goes thus:
Ready-made items ship within 2 – 5 business days after an order
Custom-made items on a standard order take 6 – 10 days to produce and 9 – 17 days to ship (free)
Custom-made items on an expedited order take 6 – 10 days to make and 8 – 15 days to ship ($7.95)
Custom-made items on a rushed order take 1 – 2 days to produce and 2 – 4 days to ship ($19.95 – $29.95)
Custom-made items to Canada take 6 – 10 days to make and 2 – 3 weeks to ship ($14.95)
Custom-made items to other international locations take 6 – 10 days to produce and 3 – 4 weeks to ship ($15 – $25)
Shipping fees for international orders do not include customs, duties, or taxes, and the shipping time doesn't take custom delays into consideration
You can purchase Green Shipping Protection to offset carbon emissions and protect orders under $400 against theft, loss, and carrier mishandling
The Made by Mary Return policy goes thus:
Original shipping fees are non-refundable
You can return and exchange items for similar items of different size
You can return and exchange an item for another item
You can return items in exchange for store credit
You can return items for refunds. In this case, a $3 return shipping fee is deductible by the company
Further information on warranty policies, international returns, and repairs are available on the website
Promotions and Discounts
If you ever thought of buying Made by Mary jewelry from anywhere but the company's online shop, this should nip those plans in the bud. In addition to the sign-up discount (10%) you enjoy for subscribing to the brand's newsletter, the brand also holds discounted final sales on some of its end-of-season favorites. Such deals could see you net up to 50% in discounts. Unfortunately, that was all we dug up regarding promos. We didn't unearth any Made by Mary discount code or Made by Mary coupons that could reduce purchase costs.
Contact Made by Mary
In the mold of a thriving e-commerce business, Made by Mary maintains open communication lines for customers. The company doesn't provide any phone number or physical address on its contact page. Still, it does provide an email address ([email protected]) with a promise to reply to all emails within 24 – 48 hours. Alternatively, you can contact the brand via social media on Pinterest, Instagram, and Facebook.
Made by Mary Reviews: Editor's Verdict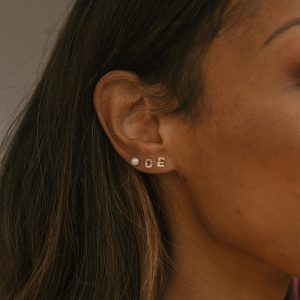 Made by Mary is not like most jewelry brands. It doesn't mass produce and uses high-quality materials to produce long-lasting pieces. With that in mind, the brand is handy if you want a gift for someone special or yourself. Its online customer reviews prove it, and our Made by Mary reviews have confirmed it.
Still looking for other jewelry brands? See what customers have to say in our Kwiat Diamonds Review, JTV Reviews, Girls Crew, and Lightbox Jewelry Review.
Made by Mary FAQs
What is Made by Mary's production time?
According to the Made by Mary Shipping page, production time ranges from 6 – 10 days, and shipping time could go up to weeks. However, many factors (including the complexity of the pieces and order volume) can affect and vary the production time even further.
Does Made by Mary make all of their jewelry pieces?
Made by Mary makes, hand-stamps, polishes, drills, and assembles all of its jewelry pieces. However, the company admits to sourcing components, materials, and parts from numerous partners worldwide. The company also guarantees that all the materials are sourced ethically and paid for at fair trade wages. In addition to making its jewelry, the brand also checks and hand-packages all outgoing orders.
How do I care for my jewelry?
Do not wear your jewelry during strenuous physical activity

Do not wear your jewelry while using chemicals or cooking

Do not wear your jewelry while bathing

Always clean it before you store it

Use soft cloths or microfiber fabric to clean it, not abrasive materials

Avoid moisture and store in a dark, low humidity, air-tight area
How often should I clean my jewelry?
Regularly. However, use mild soap and pat dry. DO NOT RUB; pat dry.
What is gold filled?
Gold Filled is an increasingly popular alternative to solid gold that consists of a layer of gold pressure that is bonded to a base metal. It differs from gold-plated in that it maintains its value better and is more tarnish-resistant. The improved value maintenance is because gold-filled pieces contain more volume (5%) of gold than gold-plated pieces. Its better tarnish-resistant property is due to the greater effectiveness of the pressure-bonding process compared to microscopic plating.