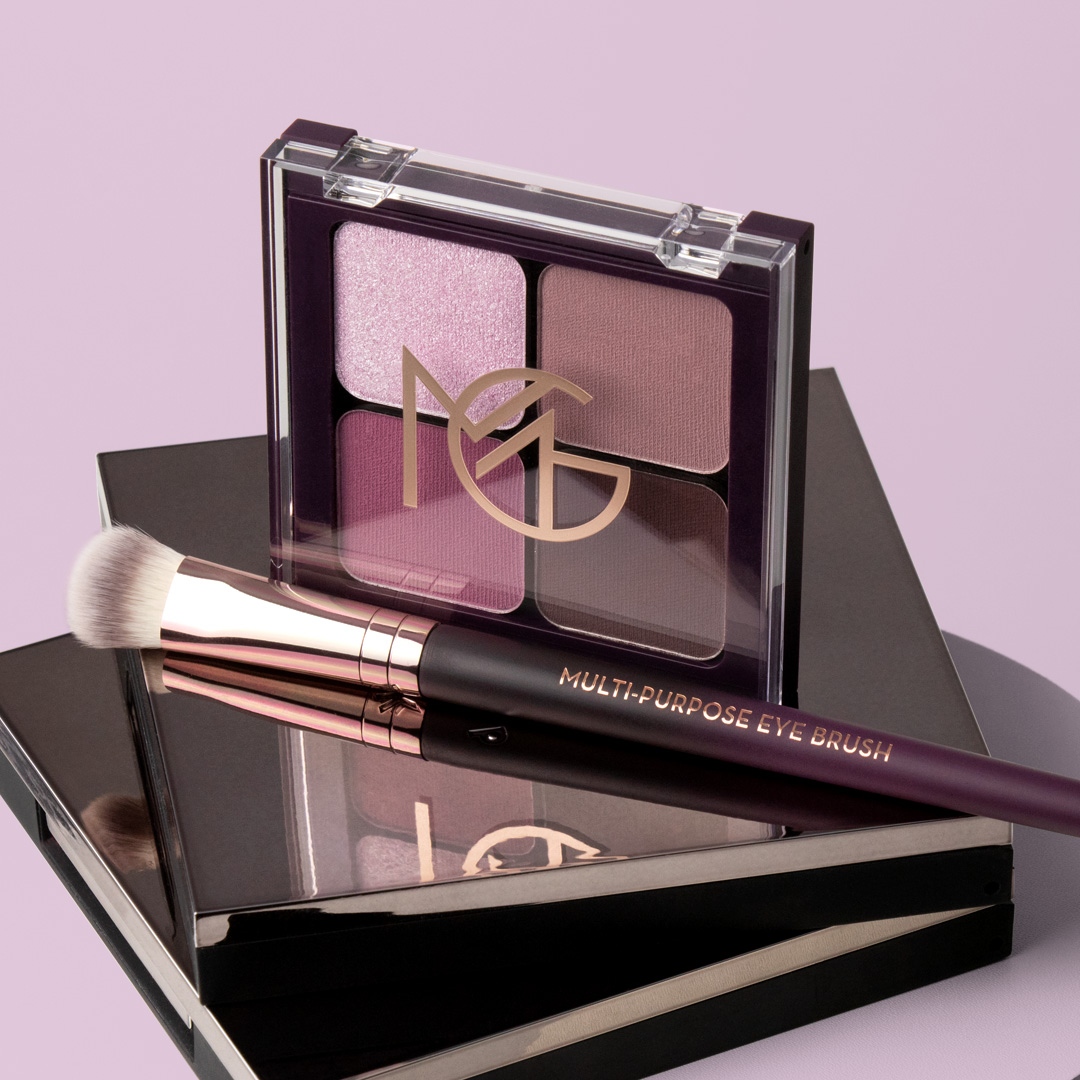 Makeup Geek founder and CEO Marlena Stell once told Forbes that "no one wants to buy from corporations anymore. They want to buy from personalities." But how has this high school music teacher turned makeup icon built a brand around her personality? And does it live up to the hype?
In this Makeup Geek review, we'll be investigating some of Marlena's best-selling products, from the eyeshadows that started it all to the newer lip glaze line, so you can discover whether this cosmetics brand is worth your money. We'll also be looking at customer reviews, both on the Makeup Geek website and further afield, to see what experiences real people have had with the brand and its products.
We'll also answer some of your most common questions, including finding out where you can buy Makeup Geek products, whether Makeup Geek offers free shipping and diving into the brand's cruelty-free ethos… In other words, we're going to leave no stone unturned to leave you with a Makeup Geek review you can count on!
About Makeup Geek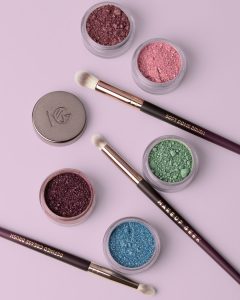 Makeup Geek started life in 2008 as a YouTube channel, where founder and CEO Marlena provided candid reviews of cosmetic brands and products. However, in the days before affiliate programs, she quickly grew frustrated by putting her time and effort into a channel that was earning little money, despite driving traffic and sales for other businesses!
In 2009 (just a year after starting on YouTube), Marlena quit her teaching job to launch her own website: MakeupGeek.com. Initially, this website was a blog and offered a way for Marlena to monetize her cosmetics reviews. Over time, she started partnering with other cosmetics brands to offer products for sale at MakeupGeek.com.
Over time, Marlena realized that she wanted to create her own cosmetics using her knowledge and skills in the industry. After three years in research labs, she started selling her own eyeshadows in 2011.
Since then, Makeup Geek has just grown… Today Makeup Geek is a multi-million dollar company that "focuses on providing high quality, cutting-edge products at affordable prices." (According to Crunchbase.com)
The brand's About page starts by promoting Makeup Geek as a place "where life and beauty collide!" And there's a clear focus on helping even the most amateur makeup enthusiasts find their perfect shades and create gorgeous looks with ease.
You'll find plenty of tutorials, tips, and techniques at MakeupGeek.com, along with education on finding the perfect color combinations, Halloween-inspired looks, masterclasses, and so much more.
At first glance, this really does look like a cosmetics brand anyone looking to update their style or learn more about makeup will love! But do the products match the ethos?
Pros
Really wide selections of eyeshadow pallets in almost any color or shade you can think of.
Plenty of information to help you find the perfect shade and/or learn how to blend your makeup effectively.
Colors are vibrant and reasonably long-lasting.
Color fallout during makeup application is minimal – You won't need to redo your foundation after applying these shades!
You can build your own bespoke Makeup Geek palette, filled with colors that work for your skin and style.
A cruelty-free, PETA-certified brand with a large offering of vegan cosmetics.
Cons
The thick eyeshadows can be tricky to blend if you're used to dustier formulas.
Cooler tones and darker shades may leave some patchiness (although this probably won't be noticeable unless you're scrutinizing).
Some shades in the pre-made Makeup Geek palette are quite similar (particularly once applied), so not worth using.
The blogs tend not to show much diversity, which can make it tricky to pick the right shade if you have darker skin… However, this does seem to be improving
Makeup Geek Cosmetics Review
Naturally, the most important part of any Makeup Geek review is the products! No matter how engaging the story, if the Makeup Geek cosmetics aren't up to scratch, there's no point in wasting your money on this luxury line.
To help you make your choice, we've picked five of the bestselling Makeup Geek cosmetics to dive into… Looking at everything from the ingredients to the effectiveness, and as many real-life customer reviews as we can find!
Fall Scenes Makeup Geek Eyeshadow Palette Review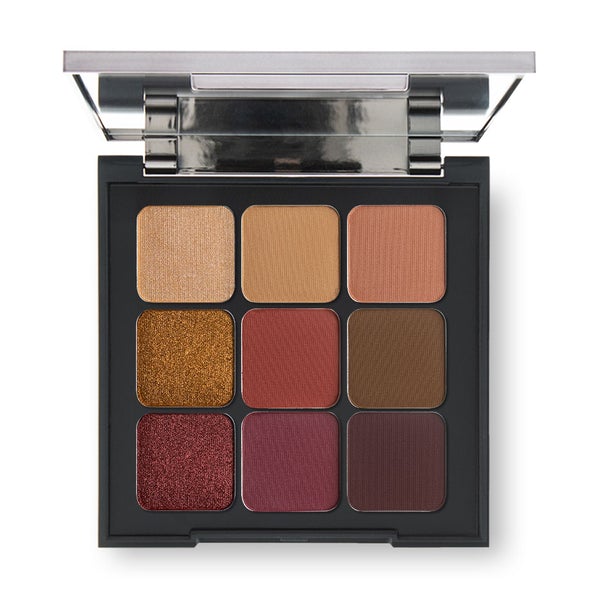 The Fall Scenes Makeup Geek Eyeshadow palette is easily one of Makeup Geek's most popular trays… And for good reason! This looks especially good on a darker skin tone or even lighter ones with green or blue eyes.
This Makeup Geek palette is inspired by "fall festivals, cider mills, pumpkin patches, and corn mazes"… All the cozy feels!
The palette itself includes 6 matte Makeup Geek eyeshadows, 3 foiled eyeshadows, and the famous Makeup Geek travel vault palette that lets you arrange and rearrange your shades however you like. The shimmer shades do pop! But besides that, with brush swatches, the matte shades still look pretty good. Most brands usually swatch the best with the finger then while using your brush, the shades fade. Not with Makeup Geek!
All shades are paraben-free, cruelty-free, and ethically made, and are designed to be applied and blended effortlessly to help you find your perfect fall look. We love that there's an application suggestion included on the product page, which even lets you know which brushes to use to get the ideal effect, plus a link to the blog for more makeup inspiration.
Makeup Geek Crème Brulee Review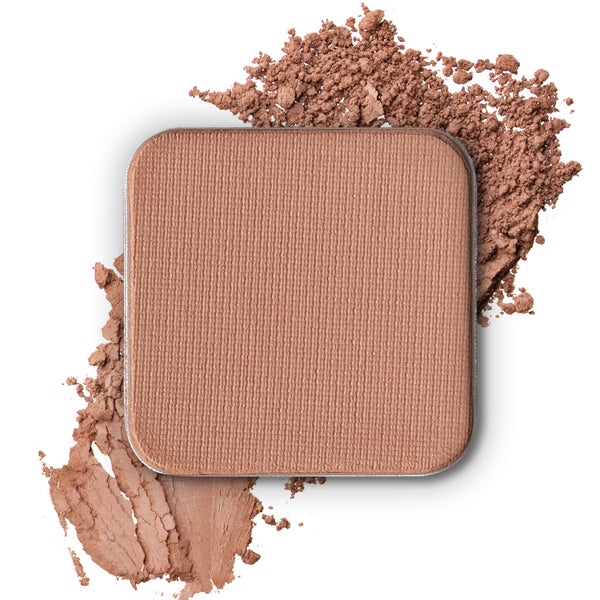 The Makeup Geek Crème Brulee eyeshadow is available as a standalone shade or can be added to your bespoke Makeup Geek eyeshadows palette. These singular matte shades pop right into your magnetic palettes. It's described as a "light warm brown matte eyeshadow" that makes a perfect transition shade for fair to medium skin tone, while the great brown bone color looks fabulous with caramel to deep skin tone.
The shadow is said to best compliment blue, brown, or hazel eyes, and without any shimmer or pearls, this "buttery smooth and richly pigmented" color is perfect for an everyday look or as the base for a more glamourous finish… No wonder it's one of the brand's most popular matte shades!
As with all Makeup Geek cosmetics, Makeup Geek Crème Brulee is free from parabens and cruelty and is 100% ethically made in the USA. You'll also find an application suggestion on the product page, along with another link to the Makeup Geek blog for more inspiration on how to make this colorwork for you.
According to reviews on makeupalley.com, the shade is incredibly easy to blend and provides long-lasting wear. One reviewer notes that "a little goes a long way" and that it's a "great beginner shade" for anyone starting their makeup adventures.
Makeup Geek Eyeliner Review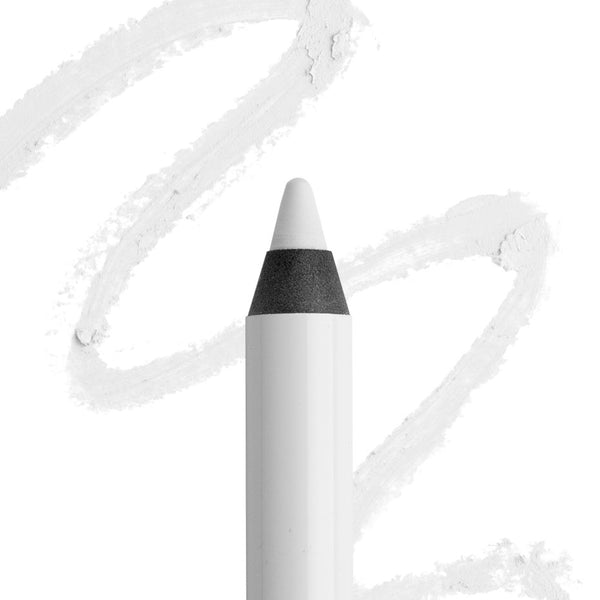 No smokey eye would be complete without eyeliner… And the Makeup Geek eyeliner range is definitely not something to miss out on!
Prices range from $6.99 to $12.99 for individual eyeliners (in 17 different colors/styles), or you can pick up a Full Spectrum Makeup Geek Eyeliner Set that features 9 full-sized eyeliner pencils for $72.
The "Staff Pick" in this category is Obsidian, so that's the shade we'll focus our Makeup Geek eyeliner review on.
This eyeliner pencil claims to offer high coverage with a satin finish that will "create a vibrant display of a color on the lids." The easy-glide formula makes application simple, while the shade is long-lasting enough to keep you looking gorgeous all day long.
The reviews for this eyeliner are absolutely raving. One reviewer mentioned a perfect application and pigment that stayed on for over 10 hours, while another mentioned the eyeliner was kind to her sensitive eyes and didn't smudge when she rubbed them!
Going further afield, Influenster reviewers seem to be in agreement that this is a "favorite eyeliner pencil" that offers a soft and comfortable application and long-lasting pigmentation that anyone would be thrilled to have in their collection. We're sold.
Makeup Geek Bliss Compact Review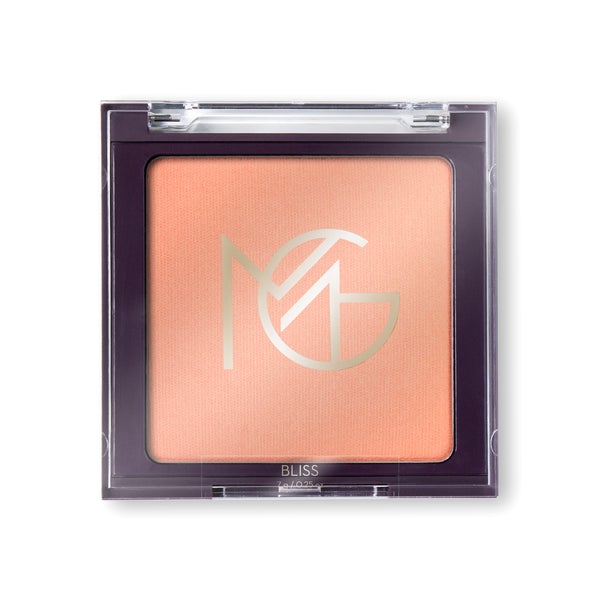 Moving away from the eyes, Makeup Geek also offers a range of handy blush compacts that are perfect for full-out looks or on-the-go top-ups. One of the most popular shades is Bliss.
The product description claims this "true warm peach blush" is perfect for fairer skin tone (although based on the product images, we think it looks gorgeous on any skin tone!).
Despite being a powder, this blush offers a smooth, buttery, Velvet feel that makes application a delight, while the rich pigmentation and fade-resistant formula will ensure you spend more time enjoying yourself and less time topping up your makeup.
The Bliss Compact is a little unusual for blush as it contains "1% pearl" which helps prevent muddy colors on application and offers just a little light to your look.
As always, this paraben-free, cruelty-free, and ethically made cosmetic includes application suggestions and a link to the Makeup Geek blog, but this shade is also notably free from mineral oils and Talc.
Makeup Geek Healing Lip Glaze Review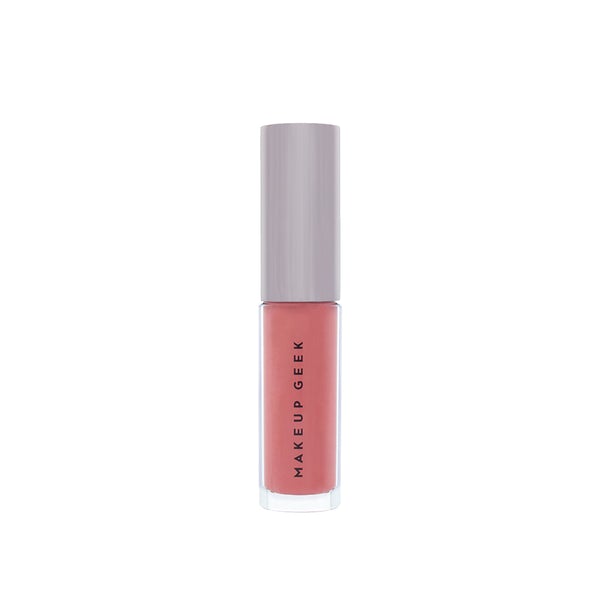 "Give your lips a kiss of color!" Makeup Geek's Healing Lip Glazes are an innovative combination of lip gloss and Shea and Kokum butter that add a pop of color to your lips while also conditioning and hydrating, so you can look and feel fabulous all at once!
At the time of writing, the Makeup Geek Healing Lip Glaze is available in three colors: Pink Bubbly, Creamsicle Delight, and Sangria. Each looks gorgeous on every skin tone with a "subtle shine" that's designed to "leave your lips feeling fun, flirty, and refreshed." If you can't pick, we did manage to find a set of all three at JC Penney (one of the few places you can buy Makeup Geek cosmetics).
Although we struggled to find many Makeup Geek Healing Lip Glaze reviews from customers, looking at the ingredients list we were able to spot numerous hydrating and nourishing ingredients that leave us with little doubt that this collection of lip glosses will leave your lips feeling happy, healthy, and hydrated. We also noted that, as always, the lip glazes are paraben-free, cruelty-free, and ethically made.
Makeup Geek Reviews from Customers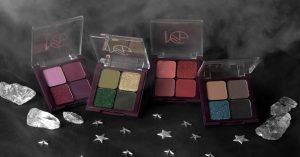 While completing our Makeup Geek review, we did notice a lack of customer reviews for Makeup Geek cosmetics. While there's space to supply a review on every product page, not many seem to be featured, and there are plenty of products that don't appear to have a single review.
But you know that won't stop us!
Trustpilot gives Makeup Geek a 3.5 out of 5 stars in the Beauty and Wellbeing category, with 50% of reviewers giving the brand a 5-star rating. It seems that many of the more negative reviews are based on customer service… Which seems to require a bit of luck!
Popular Alternatives to Makeup Geek
The only place you can get honest reviews is on Youtube. Many OG Youtubers used to love Makeup Geek and their matte eyeshadows, or mini palettes overall. Makeup Geek also has its own palettes of cool toned matte shades which are rare to come by. Brands tend to create warm shades. If you wish to see more reviews, you can always check Youtube where people give first impressions.
Although plenty of reviewers rave about the amazing customer support teams, others seem not to have been able to get in touch with the brand and/or refused refunds on products that didn't arrive. Unfortunately, Makeup Geek hasn't responded to these comments, so we don't know whether there's more to the stories.
We also checked Influenster for Makeup Geek reviews. On this site, the company scored much more highly, with a rating just below 5 stars. Customers claim the products "are amazing quality" and "the color payoff is really good." Another reviewer mentioned the "great quality products" are "comparable to MAC – but without the hefty price tag!" Praise indeed.
Sign Up for Makeup Geek
If you want to make the most out of your Makeup Geek shopping, it's worth signing up for an account. Here, you'll be able to unlock exciting perks and exclusive rewards, as well as be the first to know about deals and new arrivals.
If you don't want to create an account just yet, it's also worthwhile signing up to the Makeup Geek mailing list for 10% off your first order, plus other benefits.
Where Can You Buy Makeup Geek?
Although Makeup Geek doesn't have a physical store location (yet), you can pick up Makeup Geek cosmetics, tools, and accessories at makeupgeek.com. Their products are also available through their authorized stockist: Makeup Pro (Philippines) and Purish.
You can now also buy Makeup Geek products from JC Penney. You'll find the products in 10 stores across the US and at jcpenney.com.
Makeup Geek Shipping and Return policy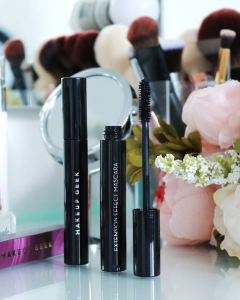 Makeup Geek offers free standard shipping on all orders over $50. For orders below $50, standard domestic shipping starts at $3.99 and standard international mail starts at $5.99.
It's important to note that Makeup Geek shipping costs DO NOT include any import fees, customs, VAT, duties, or miscellaneous local fees. If an item cannot complete shipping because any of these fees are unpaid, customers ARE NOT eligible for a full refund.
In most instances, orders are shipped within 2-3 business days. Once your order has shipped, you'll receive an email confirmation containing your tracking information (if applicable). For domestic shipping, items should arrive with 10-21 business days. International orders should arrive within 30-60 business days (but may take up to 14 weeks)!
For items purchased directly via makeupgeek.com, you have a 14-day free return window. The company asks that you email [email protected] before returning any items to ensure they're expecting the return and that any refund or store credit can be applied promptly.
International shoppers have a narrower returns window and will need to contact customer support within 10 days of delivery to organize any returns.
Makeup Geek Promotions & Discounts
During our research for this Makeup Geek review, we noticed the company claims not to offer much in the way of promotions and discounts, instead they aim to offer year-round excellent prices. However, we did find a few exceptions to this.
Professional and student discounts
Professional makeup artists can sign up with Makeup Geek to receive a 30% discount for the entire year. You will need to prove that you're a professional and reapply each year for an updated code.
Student makeup artists are also eligible for a 40% one-time discount code.
Refer a friend to Makeup Geek to receive a $10 money-off coupon each.
You can also sign up to MUG Moolah to earn points that can be exchanged for money off sitewide. With this, you will gain 200 points just for signing up, then 1 point for every $1 you spend on the website.
You can also earn MUG Moolah points by following the brand on social media, and you'll get an extra 200 points on your birthday.
Finally, subscribe to the Makeup Geek mailing list for 10% off your first order. Plus, be the first to know about new products, special offers, and sales, and receive the occasional exclusive discount direct to your inbox.
Contact Makeup Geek
We must admit, customer service is where Makeup Geek falls down a little. Instead of offering any live chat, the brand only offers a single Contact Form on the website, with a link to FAQs. There's no telephone number or any other options provided to get in touch.
We thought it might be possible to contact the company via social media, but they seem to have removed the messenger buttons from their Facebook and Instagram pages, which is a bit disappointing.
Makeup Geek Review – Editor's Verdict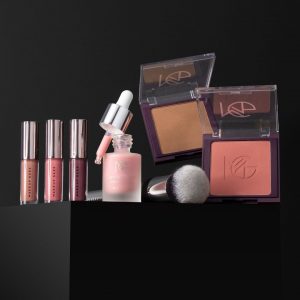 Overall, we're pretty happy with this company. The Makeup Geek cosmetics sound simply luxurious, and we loved how many reviews mentioned well-pigmented, long-lasting color (always a high priority for those of us who don't want to spend all day in the powder room reapplying makeup!).
We definitely wish to have seen more customer reviews on the product pages. It's also a little frustrating that the brand isn't on any review-friendly sites like Amazon.
When it comes to customer service, we did get why so many Trustpilot customers were unhappy. While we're sure the individual agents would be very helpful, a single email address isn't really good enough in this day and age. Seeing as the founder comes from a social media background and knows how important good engagement is, we would have expected a live chat at makeupgeek.com, or at least the ability to contact customer support on Facebook! It does make us question why they've removed these contact streams.
The only other criticism we found with this company was the shipping times. 10 business days is a pretty long time to be waiting for an eyeshadow palette. And it seems quite restrictive that the brand doesn't offer a full refund if an item is returned due to taxes.
Overall, the products sound great, and we've already started building our own eyeshadow palette. We've also bookmarked the blog and tutorials page to help improve our makeup game… Loving those Halloween Looks especially! However, the difficult shipping and returns policy and less-than-convenient customer service do put us off… So we might check out our local JC Penney before completing this purchase.
In case you are wondering what other makeup brands are worth your while, check out our reviews of BH Cosmetics, Beauty Bay, Kylie Cosmetics, and Ciate London. 
Makeup Geek FAQ
Does Makeup Geek have free shipping?
Yes! Makeup Geek offers free shipping on all orders over $50.
Does Makeup Geek test on animals?
No. All Makeup Geek products are 100% animal friendly and ethically made. The brand is PETA certified with a cruelty-free certification. They also ensure that all products are produced by facilities with good working conditions that pay laborers fair wages… So no cruelty to humans, either!
Is Makeup Geek vegan?
Most Makeup Geek products are suitable for vegans, and you can find a full list of vegan products on their website.
The few products that aren't suitable for vegans may contain animal byproducts such as milk, lanolin, carmine, honey, or royal jelly.
Does Makeup Geek offer samples of the products?
Makeup Geek doesn't offer any sample-sized products. Instead, they focus on ensuring their full-sized products are as affordable as possible.
If you're looking for samples as an influencer or makeup professional, it could be worthwhile emailing the customer service team to see whether there are any agreements you can come to.