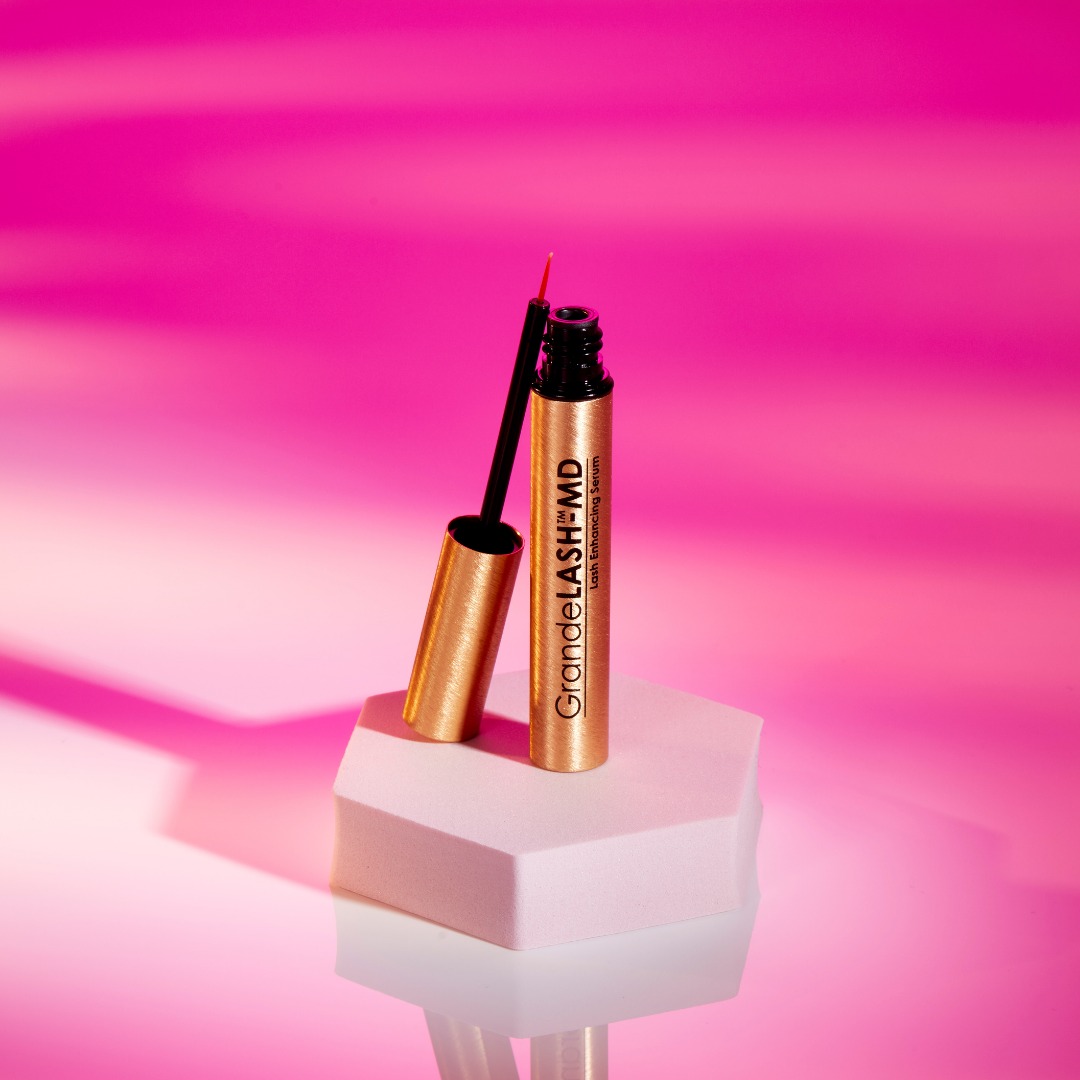 Women fancy longer eyelashes and fuller brows because they add beauty and accentuate appearance. Nowadays, there are numerous ways to make eyelashes longer, brows perfect, and the lips rejuvenated. Grande Cosmetics offers the ultimate solution to all the problems with products that are full of life; the company is known for its mascara, brow filler, and lip formulas designed to a modern woman's satisfaction. Grande products transform your appearance within a short period. This Grande Cosmetics review will look at the ins and outs of this brand, including its bestsellers, what customers think about the brand, promotions, and much more to help you determine if its cosmetic products are worth purchasing.
About Grande Cosmetics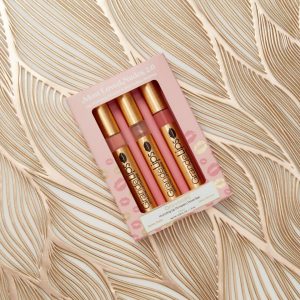 The founder of this cosmetics company, Alicia Grande, decided to start her line of serums and beauty products after observing the industry for over 30 years. She started creating her products in 2008. 
Based in Valhalla, NY, the company began its operations in Alicia's kitchen while the shipping department was in her garage. It has been over ten years now, and the brand has massively transformed into a line that features over 40 SKUs focusing on hair, brows, lashes, and lips through effective serums and double-duty serums.
Our Grande Cosmetics review found that the brand has provided job opportunities to women of all ages regardless of their ethnicities or background. The first product introduced in the market was the GrandeLASH-MD, a serum that enhanced people's lashes to look longer and thicker.
The company also plays part in changing the world by supporting charitable initiatives within the United States. The brand has 274k Instagram followers and 109k followers on Facebook.
Pros
The brand offers an extensive selection of products to choose from, including hair serum and lip plumpers

All their products are cruelty-free and PETA-certified

Their products show results within a short time

The products are safe to use for all hair and skin types.

The brand donates a portion of its proceeds to support humanitarian organizations

The company allows Afterpay as an alternative payment option
Cons
The brand does not offer international shipping

The company does not provide around the clock support

They are not 100% vegan
Grande Cosmetics Products Review
The brand supplies a range of PETA-certified
 cosmetic products, including hair and lash-enhancing serums and essential tools. Here are some of Grande Cosmetics' top-selling products.
Grande Cosmetics Lash Serum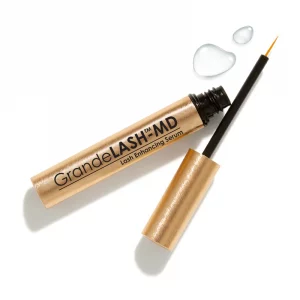 More voluminous lashes are beautiful, and the secret to achieving such is by using Grande Cosmetics lash serum. The serum is created with a powerful combination of amino acids, vitamins, and peptides that nourishes and gives life back to the lashes. 
The Grande Cosmetics Grandelash MD won the Beauty Authorities 2020 award for being the best and results-oriented. The product guarantees you thicker and longer-looking lashes in 4-6 weeks.
The amino acids are the building blocks of protein. The ingredients protect the damaged gaps of the lashes in the outer cuticle, forming a protective layer. They also boost keratin, a protein that makes the most of hair. 
The ingredient adds strength to the lashes resulting in stronger strands that hold more moisture. Additionally, amino acids coat the lashes adding texture that bulk them up for thicker strands. The amino acids also add shine to the lashes through the silk protein contents.
On the other hand, peptides help restructure cuticles, improving the general condition of the lashes for faster growth and a shinier look. Peptides also reduce lash breakage, increase moisture, and make them thicker.
Vitamins prevent lash loss and promote the rate of their growth.
Grande Cosmetics Brow Serum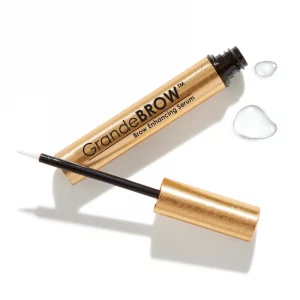 Women nowadays don't like thin brows; they take them as an old-school look. Check out Grande Cosmetics brow serum if you want fuller, thicker, and perfect eyebrows. 
The formula contains vitamins and antioxidants that offer a double-duty benefit of conditioning and thickening the brows. The serum also features amino acids essential to healthy and fortified eyebrows.
Vitamins play a vital role in stimulating the capillaries that increase blood flow encouraging the growth of the brows. Vitamins also prevent hair loss by strengthening the follicles for more solid brows. The ingredient also prevents brows breakage by conditioning them and reducing oxidative stress and free radicals that cause hair damage.
This Grande Cosmetics review discovered that the brow serum also contains hyaluronic acid, an ingredient that is safe for all hair types. The ingredient helps your brows lock in moisture, reduce frizz, and add volume. Hyaluronic acid fills in the gaps of the damaged hair shaft and moisturizes to prevent dryness. 
The brow serum also contains amino acids that boost keratin for faster and plumper hair growth. Amino acids strengthen the brows strands, allowing them to hold in moisture resulting in shiny and healthy-looking eyebrows. The strands get a coat from the amino acids that bulk them to give fuller-looking eyebrows.
Grande Cosmetics Lip Plumper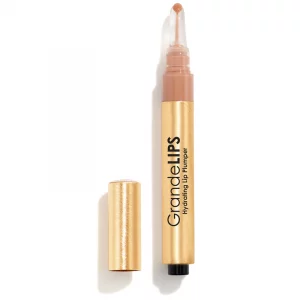 If you fancy plumper lips, Grande Cosmetics lip plumper turns your dreams into a reality. The product enhances the natural features of the lips to make them appear fuller. 
The formula is created using ingredients that instantly give the lips a voluminous pout. Your lips will also enjoy long-lasting hydration that makes them look healthy and sexy. All these results are achieved in 3-5 minutes.
The product contains vitamin B3, an ingredient known for its wide range of benefits to the skin. The ingredient hydrates the lips by preventing water loss. 
Vitamin B3 increases keratin production, a protein responsible for keeping the lips firmer and healthier. The ingredient also minimizes environmental stresses that damage the lips, such as pollution, toxins, and harmful sun rays.
Volulip is another ingredient used to make the Grande Cosmetics lip plumper. This ingredient is made up of Portulaca Pilosa Extract, Cetearyl Ethylhexanoate, Sucrose Cocoate, Sorbitan Isostearate, and Palmitoyl Tripeptide-38. 
All these components help to improve the superficial and external lip texture enhancing the appearance of the lip's shape. Volulip promises to volumize your lips that might have lost shape due to aging offering younger and healthier lips.
The product also contains hyaluronic acid that moisturizes, smoothens, conditions, and improves the lips' firmness.
Grande Cosmetics Mascara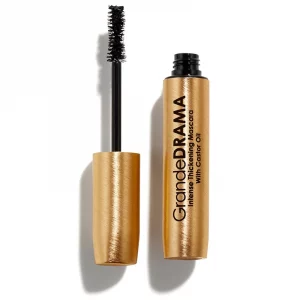 If you have longer lashes, the Grande Cosmetics mascara assures you an extra lift on your lashes. The volumizing mascara contains ingredients that promote the health of the lashes creating fuller and longer-looking lashes. The formula is buildable and clump-free to thicken the lashes.
The product contains castor oil as one of the main ingredients. Castor oil contains fatty acids that are powerful nourishers of the skin. Castor oil is safe to use, and with consistency involved, you will be able to achieve longer and more beautiful lashes in no time. The oil also contains omega-3 fatty acids and vitamin E, perfect for promoting stronger, bolder, thicker, and breakage-free lashes.
Another ingredient that makes up the grande mascara is the hydrogenated olive oil stearyl esters. This ingredient conditions the eyelashes and also encourages hair follicles to function. Olive oil strengthens the hair, softens the skin, and improves the health of the lashes.
The product also contains a natural blend of wax that helps grow lashes long and healthy. The purpose of the wax is to make the lashes fuller, thicker, and darker.
Grande Cosmetics Plumping Blush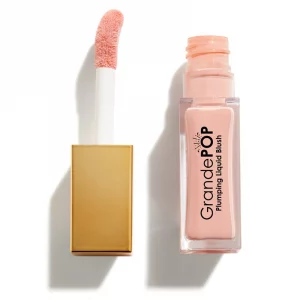 Grande offers a unique and lightweight blush for an amazing blushing session. The product gives your cheeks a radiant glow while tightening and lifting your skin for a more youthful look. The Grande Cosmetics plumping blush is available in 5 shades that complement different complexions and styles. 
The product is made up of a combination of natural ingredients and a skin-lifting system that improves the firmness of the skin. The plumping blush tightens the skin, reducing the appearance of wrinkles and fine lines while giving the skin a younger appearance.
Popular Alternatives to Grande Cosmetics
The formula contains water combined with ingredients such as Isododecane. This ingredient is an active emollient that locks in moisture, keeping the skin moisturized, hydrated, and smooth. 
The product contains Diphenyl Dimethicone, an effective barrier for skin irritants protecting the skin from various conditions, including eczema and dermatitis. This ingredient is also a moisturizer, and it helps treat dry skin and prevent moisture loss.
The product also contains Propylene Glycol. This ingredient acts as a humectant, emollient, solvent, and preservative. It means Propylene Glycol locks in moisture and hydrates the skin while helping in the proper absorption of other ingredients.
Grande Cosmetics Review from Customers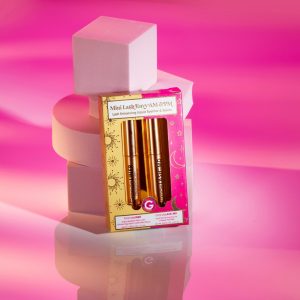 This Grande Cosmetics review checked customer testimonials to find out what users say about this cosmetics brand and its products. The brand has received many positive remarks from its consumers, who are impressed by the effectiveness of the products. 
The brand has a 4.9/5-star rating on its website. Customers say most products apply efficiently and flawlessly to give thicker and fuller lashes and brows.
On Sephora, customers trust this brand and its products. They praised their high-quality cosmetic products and said they provide consistent results. 
Most reviewers on Sephora have showered praises on the mascara, plumping blush, lip plumper, and brow and lashes serum. The deep products have been praised a lot for providing results in a short time, with the majority considering them as the best you can ever find.
On the downside, some customers were not happy about the brand's customer service. They complain about delays in responses and limited information from the customer service end. Being a company that offers great products, the delay could be a result of massive orders and inquiries they receive all day long.
Sign Up for Grande Cosmetics
To get started with Grande Cosmetics, visit their website; go straight to the sign-up page to create an account. The registration process is simple, as the entire process only takes a few seconds. 
During the sign-up process, you'll have to provide your first and last name, email address, and password. Once filled out these details, click on the Submit button to create your Grande Cosmetics account.
The company will send you an email with a link that you will use to activate your account. They will also include a tracking number that you'll use to track your order from the time it ships to delivery. Once you complete the registration, you will be able to browse through the items they offer and enjoy speedy checkouts.
Where to Buy
To access the whole collection of Grande Cosmetics products, visit their official website GrandeCosmetics.com and create an account to start shopping. 
Grande has partnered exclusively with Amazon as the only authorized seller. Be careful not to purchase grande products from other Amazon resellers and non-authorized online retailers, such as Alibaba,eBay, Overstock, and Walmart.
Grande Cosmetics Shipping and Return Policy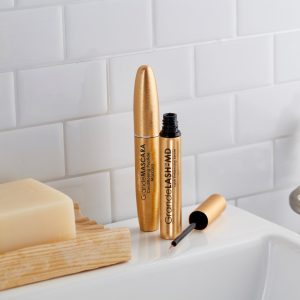 Shipping:
Grande Cosmetics offers free shipping for US orders above $50. Orders below this amount attract a flat shipping fee of $4. Shipping takes 5-7 days except for the expedited shipping, which takes up to two days.
The company sends its customers an email with the tracking details for follow-up. Grande Cosmetics doesn't offer international shipping at the moment.
Return Policy:
If you are dissatisfied with your product, or if it arrived damaged or with flaws, the brand offers a 90-day-return window period. To initiate a return, fill in the authorization form on Grande Cosmetics' official website.
Promotions & Discounts
Grande Cosmetics offers a reward program that allows you to accumulate points and use them to access deals the company offers. The brand also offers a refer-a-friend program, whereby customers enjoy a 15% store credit for every friend they bring on board. Additionally, the company offers free shipping for orders above $50 for United States customers. 
Sign up for the Grande newsletters to receive updates on the available coupons and discount codes. With a Grande Cosmetics coupon or promo code, you will save money when buying cosmetic products on the brand's site.
Contact Grande Cosmetics
To find out more about the brand or make further inquiries, contact the company at 877-835-3010 Monday to Friday from 12 a.m. to 4 p.m. EST. You can also reach out to their support team by sending an email to [email protected] or filling out the contact form provided on the contact page. You will have to provide your email address where their customer service representatives team will channel the response. 
The brand also has a live chat feature that you can use to chat with one of its customer care representatives and get instant replies.
Grande Cosmetics Review: Editor's Verdict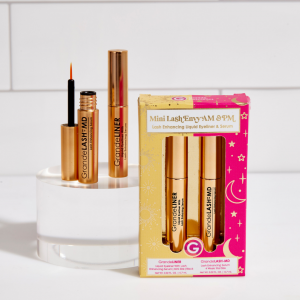 If you are looking for fuller, thicker, and stronger lashes and brows at a moderate price, Grande Cosmetics is the ideal place to go. This Grande Cosmetics review found that this brand is worth checking out. They have an extensive variety of products to choose from, and all of them are high-quality and cruelty-free. 
Customer reviews show that people who have already used these products have experienced positive results within a short period. The serums and formulas are effective whether your brows and lashes are straight, arched, rounded, or you have none at all. 
The brand has a selection of fillers and serums to help them look fuller, thicker, and amazing. The company incorporates ingredients that promote hair growth to ensure healthily-looking eyelashes and brows.
Moreover, they offer plenty of promotions and discounts to allow customers to save some money on purchases. The return policy is fair, as you can return the product for exchange/refund if you are dissatisfied with your purchase or if the items are faulty. 
Some customers have raised concerns about the delayed inquiry and delivery responses. Due to the many orders and inquiries the company processes in a day, such complaints are expected from time to time. We recommend this company to anyone looking for high-quality cosmetic products. 
Still looking for other beauty brands? Have a look at our reviews of Covergirl, Alayka, Love Goodly, and Beautyblender.
Grande Cosmetics FAQ
How often do I use GrandeLash-MD?
To obtain optimum results for Grande Cosmetics lash MD, use it once a day for three months consistently, through a full lash cycle. After the months have elapsed, use it once every other day for maintenance.
What does a full lash cycle mean?
People often lose between 2 and 3 eyelashes every day. Lashes usually go through a full lash cycle consisting of three phases. The first one is the anagen phase, and this is where lashes grow. The next is the catagen phase, and this is a transition phase. And the telogen phase is the third and the last when the lashes rest and then fall out before new ones appear. This entire lash cycle lasts around three months.
Are Grande Cosmetics cruelty-free?
Yes, this cosmetics company is cruelty-free cruelty-free and registered with PETA. All their products don't contain animal by-products. They also do not test their products on animals.
What happens to my lashes after I stop using GrandeLash-MD?
If you stop using GrandeLASH-MD, your lashes will not maintain the benefits you achieved while using the product and will eventually return to your original appearance. The product gives you more voluminous lashes that are beautiful. The serum is created with a powerful combination of amino acids, vitamins, and peptides that nourishes and gives life back to the lashes.