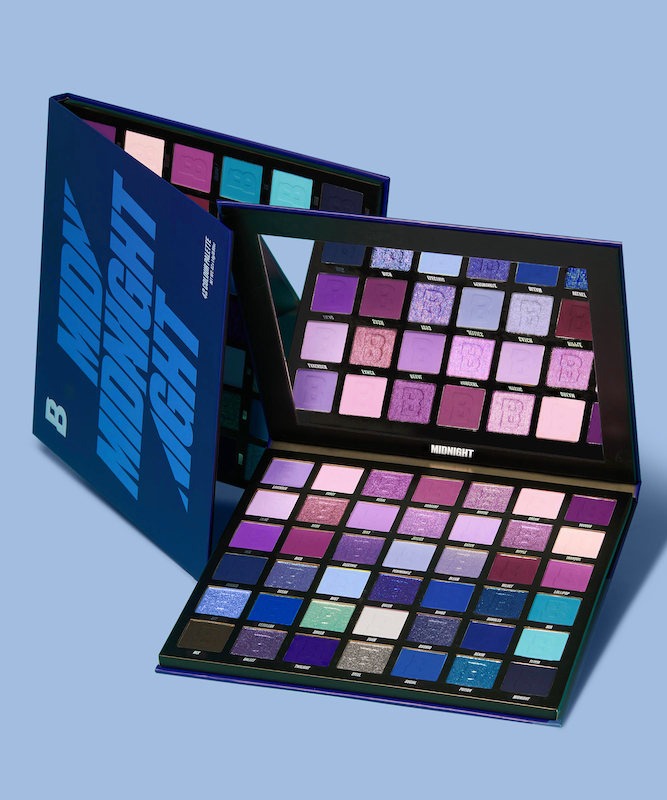 Beauty Bay was founded in 1999 by two people with nothing but a passion for high-quality beauty products. Their obsession with collecting the best of the best has led to the creation of a worldwide empire. With some of the top names in cosmetics and beauty shipped worldwide through their webshop, Beauty Bay has become the go-to destination for hard-to-find products. Plus, customers will also find exclusive first access to lines and brands itching to become the next big thing. This Beauty Bay Review is perfect if you're looking to discover new brands.
But is this brand really choosing the best products out of all the options? Or is it more about squeezing profit out of a saturated industry and capitalizing on the hard-won names of other brands? Our in-depth Beauty Bay review is here to answer these difficult questions before you put your beauty (and your money) in their hands!
About Beauty Bay
Beauty Bay was founded in 1999 in Manchester by two friends who wanted to apply their consumer knowledge of cosmetic and beauty products to the business of sourcing and selling them. The company has been growing steadily since and now ships thousands of products across hundreds of lines worldwide.
Beauty Bay has managed to keep and expand its place in the market for over twenty years which certainly goes a long way towards convincing us this is a legit business with something special about it!
The company began as fragrancebay.com and was one of the first companies in the UK to fully embrace the e-commerce movement… By providing a one-stop shop for luxury fragrance brands.
Today, the Beauty Bay digital shop remains the center of the BB empire, even as they have expanded to include everything from luxury makeup brands to salon-quality styling accessories.
The solid online base built over the last two decades put them in a strong position to take advantage of the surge in home beauty hobbyists created as Covid-19 closed salons and spas worldwide. Beauty Bay is a purely online business and, with many of their staff already working from home, they have been able to protect those who work for them without massive structural changes or wasted office overheads.
Beauty Bay also strives to be ethical, with the brand appearing on several independent lists of vegan and cruelty-free suppliers and a clear anti-slavery statement published on their website… All things we love to see!
The brand was featured in Cosmopolitan, Mirror, Glamour, Allure, and Fashion Network, and are very popular on Instagram, Facebook, and TikTok.
Pros
One-stop shop for all your beauty needs with lines including a massive range of beauty, makeup, and pampering accessories.
Cruelty-free across all lines.
A robust anti-slavery policy for all suppliers and manufacturers.
An established company that has been trading for over 20 years.
An e-commerce innovator, opening their first digital shop before many brands had an online presence at all.
Inclusive photography, showing products as used by people with varying body types, skin tones, and gender presentations.
Clear ingredient lists and descriptions of active ingredients and how they work.
Good value own-brand range.
Cons
UK company, so purchases may be subject to import and customs costs.
A dizzying range of products may be difficult to navigate if you don't know exactly what you're after.
A knock-on effect from a recent warehouse move has resulted in substantial delays, overwhelmed customer services, and varying shipping times.
Poor response times from customer services.
Beauty Bay Products Review
Beauty Bay has such a vast range of products (over 12,000 at the last count!) that it can be difficult to get an overall view of the quality you can expect when making an order.
To get a better idea of what you can expect when shopping with this brand, we've selected a few of the best-selling and most popular Beauty Bay products to take a closer look at… All with the aim of establishing whether their offerings live up to all the hype.
Beauty Bay Bright Matte Palette Review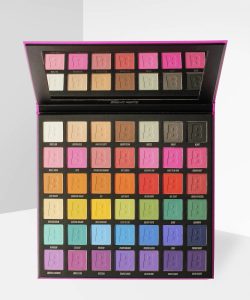 The Beauty Bay Bright Matte Palette is a massive 42 color spread of matte colors with a large mirror built into the lid. This is the matte version of Beauty Bay's popular Ultimate Colour Spectrum collection and opens up a massive array of sleek and sophisticated styles as well as stunning multicolored looks ready to light up any party.
Like all Beauty Bay branded products, the Bright Matte Palette is vegan friendly and PETA certified cruelty free, so you can grab every color without worrying about checking individual credentials.
These palettes aren't just limited to eyeshadow as they can be used as shadow, liner, and blush: all in one convenient package.
Beauty Bay Bright Matt Palette reviews describe the pigments as amazingly bright and easy to blend with no fallout or messes and rave about how the makeup stays firmly in place when applied. The shades all match and blend perfectly with each other, show well on a wide range of skin tones, and the overall customer verdict is overwhelmingly positive.
Beauty Bay SkinHit Soothing Serum Review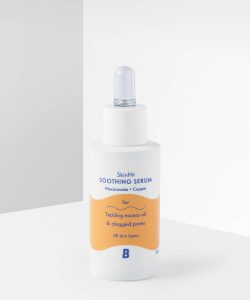 Another product from the in-house range, the Beauty Bay SkinHit Soothing Serum is a balancing serum for a clearer complexion achieved by reducing the appearance of pores and production of sebum. The active ingredients (niacinamide and copper) work together to reduce build-up and cut down the production of excessive natural oils.
Beauty Bay skincare products are mixable and customizable. The SkinHit Soothing Serum can be combined with a variety of moisturizers and clay masks to tailor your skincare routine to your own needs.
Beauty Bay SkinHi Soothing Serum reviews are, again, mostly positive. Many reviewers state the product felt nice on their skin and represented good value for money. Some customers did, however, feel it made their skin feel more oily than usual and a lot of people reported a sticky feeling or residue on their skin after the product was dry.
Beauty Bay Makeup Primer Review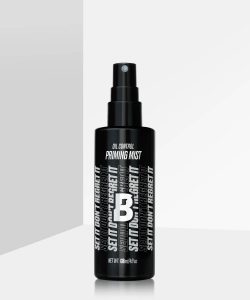 The Beauty Bay makeup primer is available in a range of styles, but we're taking a closer look at one of their most innovative products – an oil-controlling primer spray.
This clever priming mist is infused with vitamin B6 and works to reduce the appearance of pores and imperfections, providing the perfect base for a range of makeup looks.
The spray bottle delivery system provides a fine mist for a perfectly even, flawless look by itself or can be used as a hardwearing base for makeup looks lasting up to 12 hours.
Again, most of the reviews for this product are positive with more than a few comments praising the price point. We haven't found any mentions of the spray becoming clogged or criticisms of the sticking power so it seems this primer spray does exactly what it says on the tin!
Beauty Bay Highlighter Fan Brush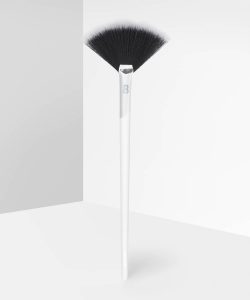 The Beauty Bay highlighter fan brush is part of a comprehensive range of brushes and applicators available under the By Beauty Bay brand and, like the other brushes in their range, this one is cruelty-free and made with their synthetic, anti-bacterial bristles.
This salon-quality fan brush is designed for delicate applications such as dusting highlighters and glitters onto brow ridges and cheekbones with the lightest of touches, perfectly following the curves of your face.
Beauty Bay makeup brushes across the range (including this one) have largely positive reviews with most customers talking about the softness and build quality. While a few customers felt the brushes could be a little fuller, the individual brushes and sets are generally well-received. That said, you will likely get better value for money when buying Beauty Bay makeup brushes as a set rather than individually.
Beauty Bay Reviews from Customers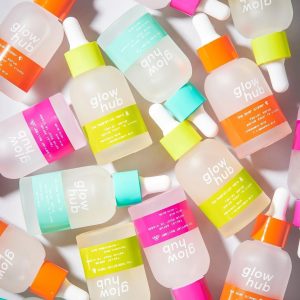 Beauty Bay customer reviews are overwhelmingly positive with almost everyone raving about the quality of the own-brand 'By Beauty Bay' range – particularly as most of the range is set at such a competitive price point. Both Beauty Bay makeup products themselves and the various accessories seem to be clearly described and of very good quality.
The good news seems to stop at the 'buy' button though (especially for customers outside Beauty Bay's home country of the UK) with complaints of communication issues and long delays going back almost as far as the company's presence in the US.
BeautyBay provides no phone numbers and no live chat service that isn't bot-based, so customers are left with e-mail as the only form of contact.
While time-zone differences can account for some delays in response, many customers seem to have been left waiting weeks longer than their predicted delivery time or have been fobbed off onto different companies in a complex chain when problems arise.
Popular Alternatives to Beauty Bay
Further customer reviews
Customers unable to get a response by email in a reasonable time have frequently resorted to leaving reviews on unmoderated websites and aggregators such as TrustPilot and Sitejabber in an effort to elicit a response. Something as simple as not responding to correspondence promptly has led to a catalog of poor reviews that don't even touch on the quality of the products themselves.
We've also seen quite a few reviews criticizing the quality of packaging and the state of their parcel or the products in it on delivery. It's difficult to know how much of this is the responsibility of Beauty Bay and their packaging team and how much is simply the result of parcels spending a long time in transit. But, like the communication issues mentioned above, we feel that Beauty Bay has been shipping internationally for long enough to be expected to have better strategies to deal with these problems.
Recently, Beauty Bay reviews have taken another downturn as they have moved their warehouse in the UK to a new location. This seems to have created a domino effect of delayed shipments and backed-up emails that their team simply cannot respond to in a timely fashion.
Like delays in international shipment, this seems to be an issue of communication more than anything as customers have only become angry when promises about shipping timescales have not been met – making it absolutely clear on their webshop what delays were likely to occur during the warehouse move and when ordering from overseas would allow customers to make an educated choice regarding their purchase, and may well result in fewer complaints.
Sign Up for Beauty Bay
You can sign up to Beauty Bay by providing your email address and a few other details or at the click of a button by linking your Facebook or Google account.
Signing up gives you exclusive access to the Tribe loyalty system which lets you earn discounts and exclusive branded items on every full-priced item in your basket.
Where to Buy Beauty Bay
Beauty Bay was a pioneer of the e-commerce industry and as such their business is focused on their own webshop and the exclusive items available nowhere else.
They do sell through some independent sites such as Amazon.com. However, it's vital to check carefully when shopping through a third-party retailer to ensure you're buying a genuine product.
Beauty Bay Shipping and Return Policy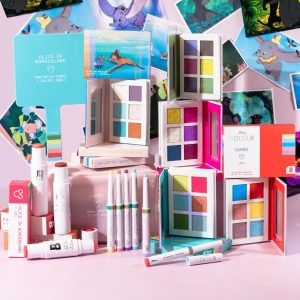 Although the Beauty Bay shipping and returns policies seem straightforward on paper, this is where many of the negative Beauty Bay reviews originate, so we've put a bit more effort into this section than usual…
Beauty Bay Shipping
Beauty Bay offers international shipping to the US and various overseas territories which are easy to check through their website. Simply select your location from the drop-down menu.
Basic, tracked shipping costs $6.50 or is free for orders over $70 and is listed as taking 3-7 working days from dispatch.
Express shipping is listed as arriving 1-3 working days after shipment for $15 and is free for baskets over $150.
In practice, though, shipping times seem to be a lot more variable, and contacting the company within a reasonable timescale if issues do arise can be problematic. Multiple reviews from outside the UK show international customers waiting several weeks, even after receiving a dispatch notice in good time.
To add to these issues surrounding shipping, Beauty Bay has recently moved to a new warehouse and has experienced significant delays in dispatch and packing during the process. They haven't increased the predicted delivery times or really made it clear on their website that delays are occurring, so customers have been venting almost everywhere they can!
Beauty Bay Returns Policy
The Beauty Bay returns policy is fairly straightforward but there are a few extra steps for customers outside the UK.
If you need to return an item from the US then you need to email [email protected] and notify them of your intent to return, along with a detailed explanation of your reasons for returning. You will then be provided with full instructions and a returns authorization number.
On Beauty Bay branded products, the company offers a generous 365-day money-back guarantee.
If you are unsatisfied with By Beauty Bay products for any reason during the year after you purchase them then you can fill in an online form or get in touch via email to provide information about why you feel it did not live up to expectations to receive a full refund.
Again, based on the Beauty Bay reviews we've read recently, responses to these emails aren't quite as timely as we would like to see from such an established company. But we hope that once the shipping issues are resolved, this will return to normal.
Beauty Bay Promotions & Discounts
Beauty Bay has a dedicated 'Offers' tab on their website showing all the products and lines which are currently discounted. This is the perfect spot to go bargain hunting! But it's not the only place you can find some awesome Beauty Bay discounts…
To make the most out of your Beauty Bay shopping, it's really worth signing up for the Beauty Bay loyalty scheme: Tribe.
As a Tribe member, you'll be the first to hear about new promotions and discounts, plus you'll earn loyalty points on every purchase. And, as we all know, more points = more rewards.
But the pros don't stop there! As you shop, you'll also have the opportunity to raise through the Tribal ranks to earn better rewards, extra discounts, and exclusive deals that get more valuable the more you shop.
Contact Beauty Bay
Beauty Bay have no listed phone number and, as such, it can take a significant amount of time to get a response to any inquiries, especially when contacting them from a different time zone.
Customers are encouraged to get in touch via a range of social media channels or by email and a postal address in the UK is also provided.
Recent reviews suggest that there is a pretty significant delay in responding to emails at the moment as rising complaints resulting from their poorly managed warehouse move have created a significant backlog. Many customers seem to be resorting to leaving bad reviews on public sites such as TrustPilot after an unreasonable wait for a response.
This is well below the standards we expect from a company as established as Beauty Bay. And we were pretty disappointed to find that the "live chat" function only offers a robot response, with no option to be connected to a human.
However, we hope that once the dust from the recent warehouse move settles down, the customer support team will have a chance to regroup and catch up with the vast outstanding email list.
Beauty Bay Review: Editors Verdict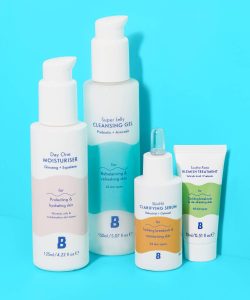 Our Beauty Bay review has looked at the company from the top-down, examining its stated aims, product lines, and ability to fulfill promises.
What we've found is a fairly consistent picture of high-quality products from an established business with a strong base in the UK. However, we also found some fairly significant issues when it comes to fulfilling orders and maintaining top-quality customer service… Particularly on an international level.
Logistic issues aside, shopping at Beauty Bay from outside the EU appears to be a bit of a minefield, with hidden costs including import duties, VAT, and currency conversions – not to mention the stress of not receiving your makeup until weeks after the predicted delivery date!
Almost done with the verdict
Multiple negative reviews of BeautyBay on independent websites mention long delays, difficulty getting in touch with customer services, and a final kick in the teeth of customs duties to pay (that often go unnoticed at checkout) when their package finally arrives.
We're happy to give a company the benefit of the doubt and ignore a few minor logistic issues, especially when they have recently begun delivering to additional countries, but Beauty Bay products have been available worldwide for several years at this point, and if delays are inevitable then we feel the delivery times stated in the webshop should reflect this.
E-commerce has opened up customer choice to include a huge range of new international companies for US customers but the editor's verdict on Beauty Bay is that they haven't quite nailed catering to American clients who would benefit from a more tailored experience with clearer costing as well as an overall improvement to customer experience.
In conclusion, Beauty Bay products certainly live up to the hype. And they may be one to watch for the future when their warehouse move is complete and they can concentrate on resolving some of the issues raised in recent customer reviews. For now, though, we might ask our palls in the UK to do our Beauty Bay shopping for us or accept the inevitable shipping delays.
Still on the hunt for new makeup brands? Check out our reviews of Kevyn Aucoin, Ciate London, Morphe, and Kylie Cosmetics.
Beauty Bay FAQ
Is Beauty Bay cruelty-free?
All own-brand by Beauty Bay products are vegan and cruelty-free, their suppliers do not test on animals, and they ensure only ethical and cruelty-free brands are featured on their website and blog posts.
Where is Beauty Bay located?
Beauty Bay is located in Manchester, UK, where all its products are packed and dispatched to worldwide locations.
Is Beauty Bay Legit?
With so many bad reviews popping up in the last coup of months, you may be asking yourself: "Is Beauty Bay legit?"
The answer is a resounding yes.
Beauty Bay has been an established company in the UK for over twenty years and boasts a great reputation for curating high-quality cosmetic and beauty products.
However, recent issues with response times and logistics seem to have resulted in a lot of negative customer reviews.
Does Beauty Bay test on animals?
Neither Beauty Bay nor any of its suppliers test on animals and they do not sell their products in any country which requires animal testing.
Are Beauty Bay brushes cruelty-free?
All branded makeup brushes in the By Beauty Bay range are cruelty-free and made from high-quality artificial fibers instead of animal hair.
These fibers also have the added benefit of being antibacterial and non-porous, helping to protect you from bacteria build-up between uses.