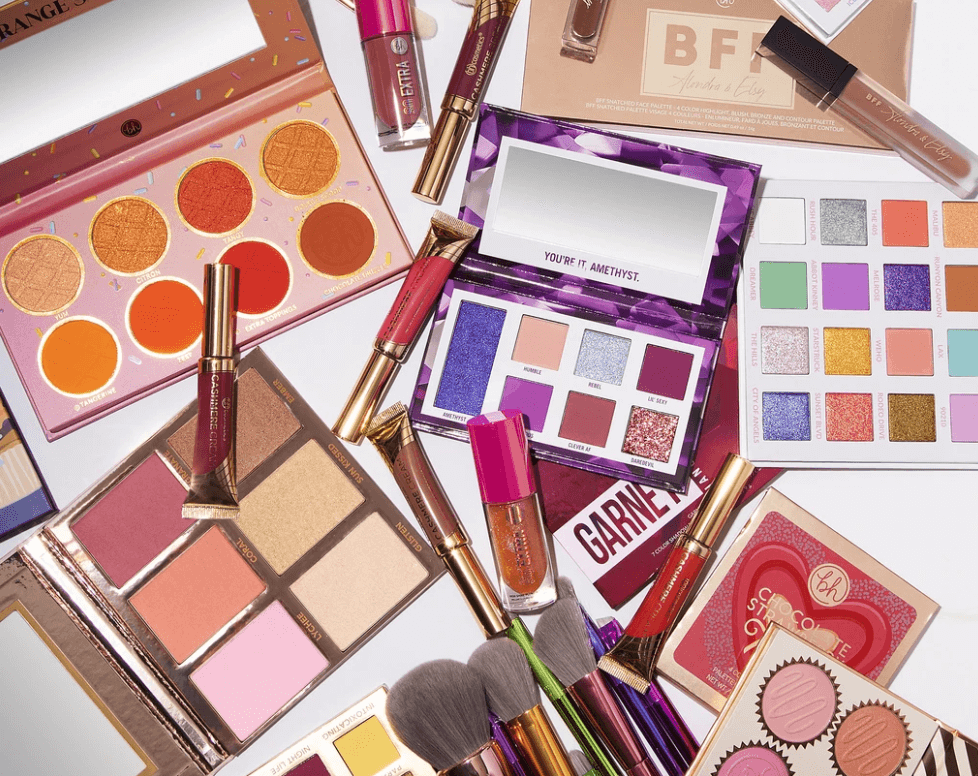 Born and raised in LA, BH Cosmetics is a cosmetics brand that offers clean, non-toxic, cruelty-free, and vegan makeup, including products for the lips, eyes, and face. Products from this e-commerce company aim at combining your unique style taste with the brand's mission: Be heard, be curious, and be seen. This in-depth BH Cosmetics review aims at answering your most probing questions on the ins and outs of this brand, including their products, what customers think about them, and much more. In turn, this will help you understand why they are considered a cutting-edge leader in the color cosmetics industry.
About BH Cosmetics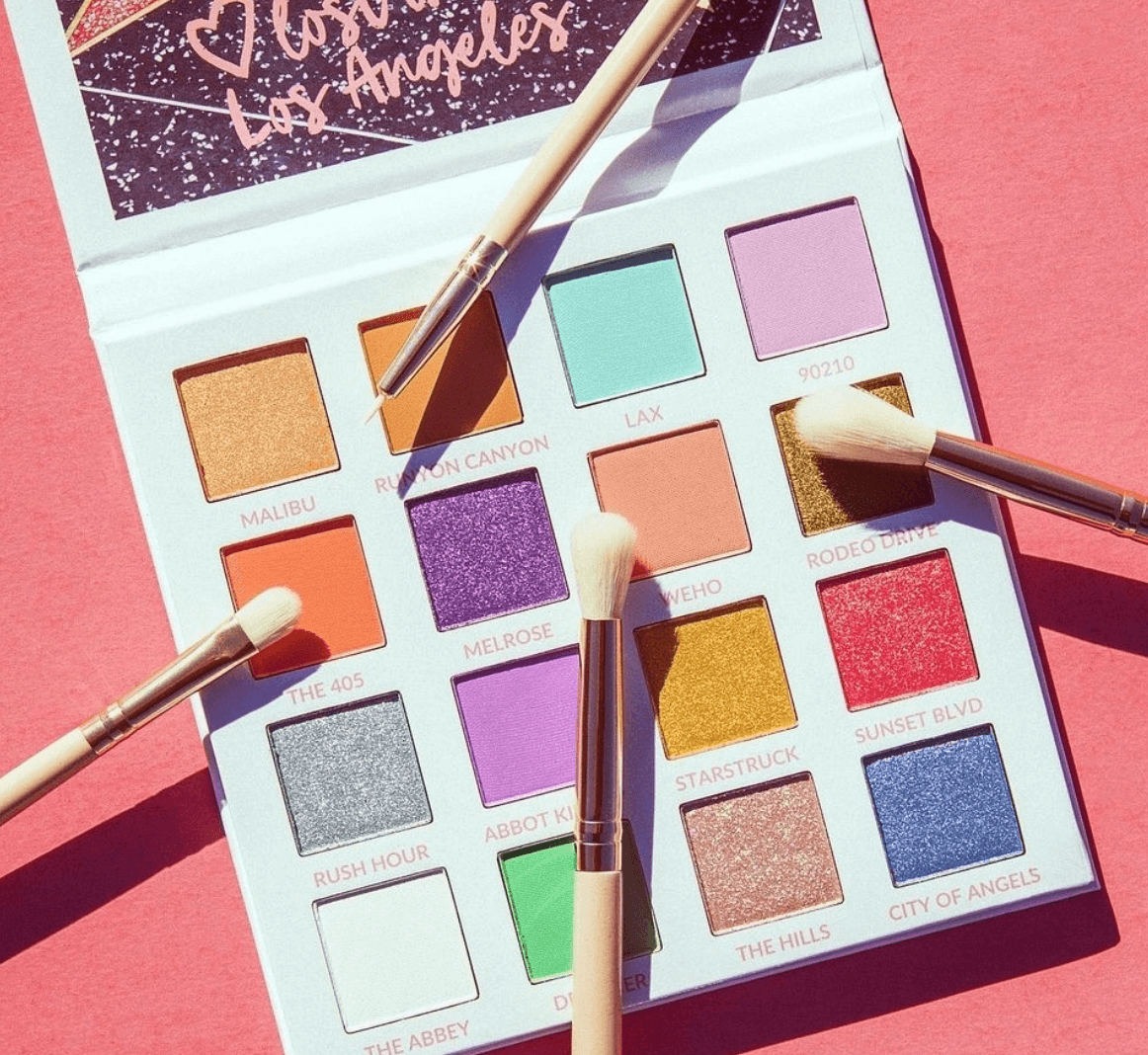 BH refers to Badass with Heart, and the founders of this company are Kirill Trachtenberg, Fred Sadovskiy, and Robert Sefaradi. The three founded the brand in 2009 before MidOcean Partners acquired it later in 2018.
BH Cosmetics is an eCommerce, color cosmetics company based in Culver City, Los Angeles, and it specializes in beauty, makeup, palettes, cosmetics, and more. They believe in providing makeup lovers with stunning looks at affordable prices.
They don't use or harm animals when testing their formulas, and all their products are vegan and don't contain harmful ingredients such as oxybenzone and formaldehyde.
Also known as benzophenone-3, oxybenzone is an organic compound that causes rashes, dizziness, swelling, or itching to the area of skin applied; in extreme conditions, you might develop skin allergies.
Formaldehyde can also cause skin, eye, throat, or nose irritation, with high exposure levels causing some types of skin cancers. That's why BH Cosmetics eliminated the possibility of such side effects by using safe ingredients in their products.
Expect to interact with an edgy style once you engage with BH Cosmetics from glossy lips, bold, colorful shadows, and fluttery lashes. And all this without having to break the bank.
BH Cosmetics Review
The brand's signature products for the face, lips, and eyes have not failed to catch the attention of prominent publications such as Who What Wear, WWD, and Byrdie.
It is no surprise that the brand has amassed the following of more than 1 million loyal customer fan bases and more than 4 million social communities; Instagram alone boasts 3.6+ million followers and 1.7+ million Facebook.
The brand has employed more than 70 employees across the United States and Europe who come up with more sustainable and clean cosmetics options in addition to their vegan catalog.
Furthermore, the company believes in the power of together we can break down walls and advocate for women empowerment, diversity, inclusion, civic engagement, and sustainability.
Pros
It offers its consumers a wide variety of eyeshadow palettes
Offers free shipping for both domestic and international orders
Get spoilt for choice with all types of cosmetics, including lipstick, foundation, and mascara
Their products are vegan, cruelty-free, and non-toxic
They ship to 76 countries
Accepts Afterpay as a payment method
Cons
They do not offer returns and exchanges
Doesn't offer 24/7 customer service
Remote locations may experience late deliveries
BH Cosmetics Products Review
While Browsing through the BH Cosmetics website, some things stood out. They have vibrant cosmetics designed for women who want to stand out and make a statement with cosmetics that don't contain harmful ingredients.
The brand tailors its products to best suit the needs of its customers. Here are a few best-selling cosmetics from this LA-based brand.
BH Cosmetics Eyeshadow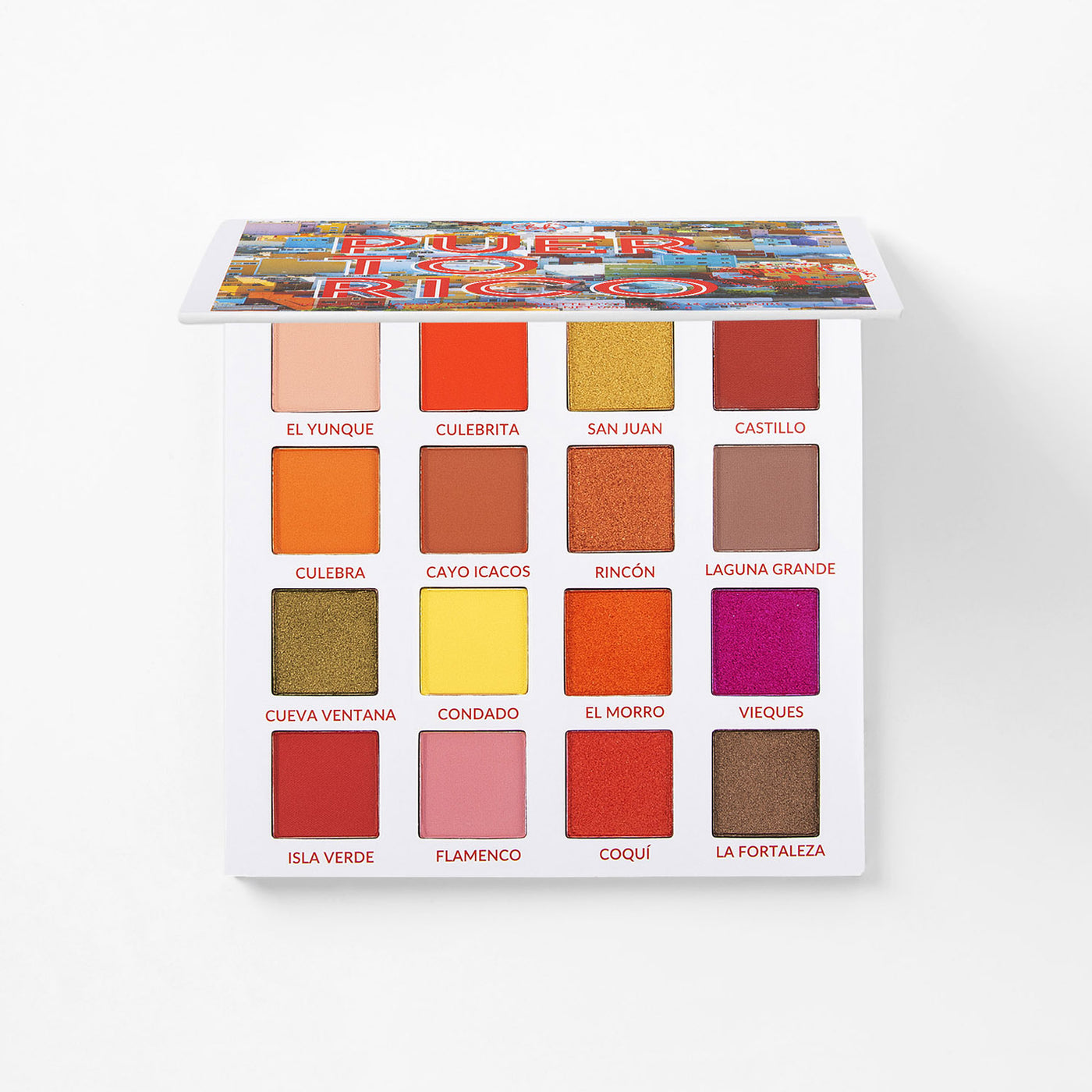 Want to add some bright colors to your life? BH Cosmetics Eyeshadow is a vegan variety of vibrant shades of pinks and oranges. It comes in smoked-out and vibrant hues, forming an intense color payoff.
Our BH Cosmetics review found that this product has a great mixture of high-shine shimmers and pigment-rich creamy mattes.
At only $12.75, this cruelty-free eyeshadow features phenoxyethanol, an ingredient known to prevent the growth of fungi, bacteria, and yeast and hence increase shelf life. It also contains Tocopheryl Acetate, which moisturizes and prevents wrinkles.
BH Cosmetics Brush Set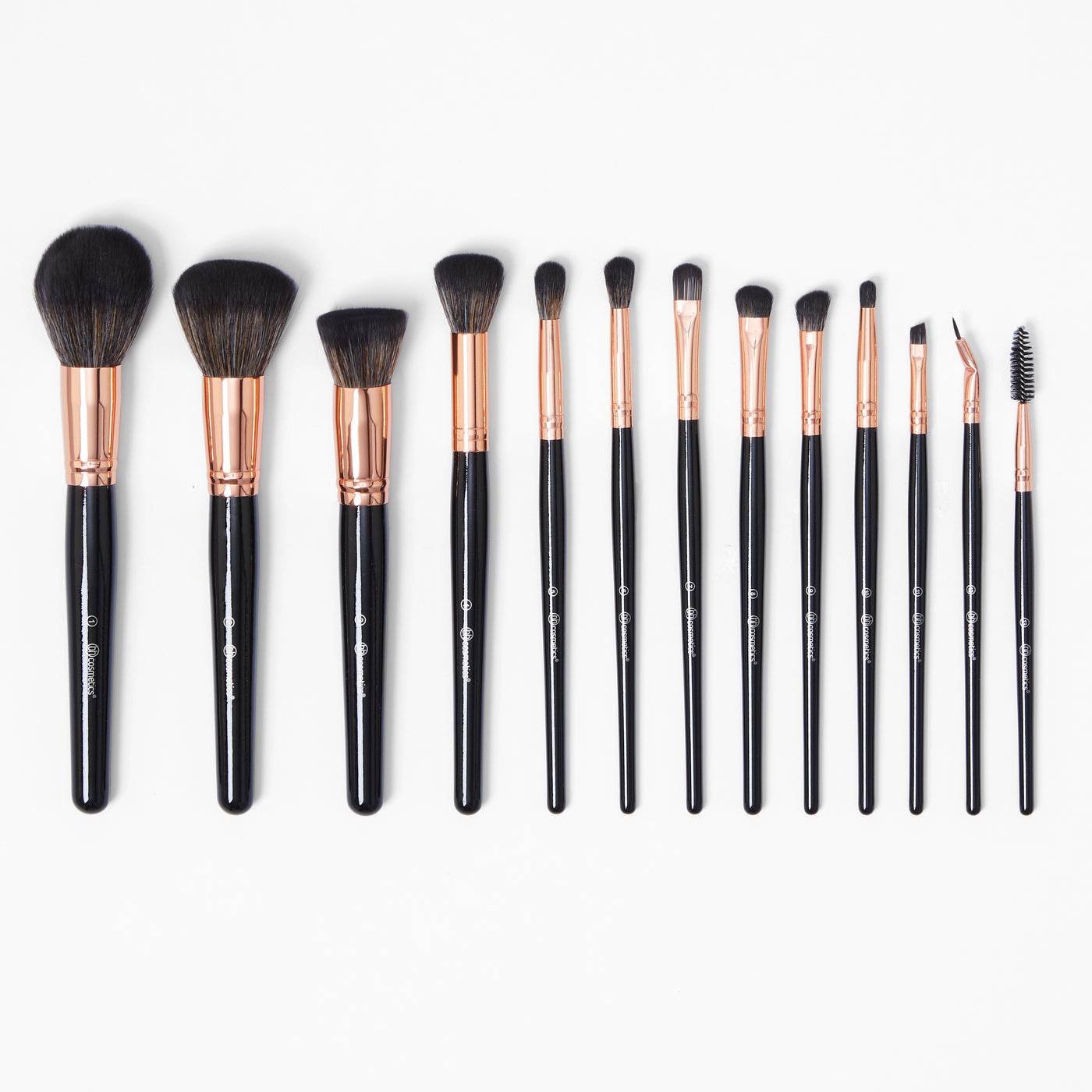 The secret to applying makeup like a pro is getting expert makeup brushes. BH Cosmetics Brush Set is key to applying makeup like an expert.  The $19.50 BH Signature Rose Gold comes with a designed angle holder to make storage and travel easy.
This BH Signature Rose Gold comes jam-packed with eye and face brushes that simplify makeup application.
The gold and glossy BH Cosmetics brushes have firm, flexible synthetic bristles that can work with powders, liquids, creams and always provide accuracy, control, and professional-looking results.
The vegan and cruelty-free brushes are designed to sculpt, shape, and define your facial features.
The set comes with a pointed powder brush, flat shader brush, powder brush, flat top brush, dense shader brush, angled brow brush, and detailing pencil brush.
It doesn't stop there, as you will also get a tapered blending brush, angled shading brush, small contour brush, and a fluffy blending brush. If you're not sure whether Morphe Brushes vs BH Cosmetics is the winner, read our reviews.
BH Liquid Eyeliner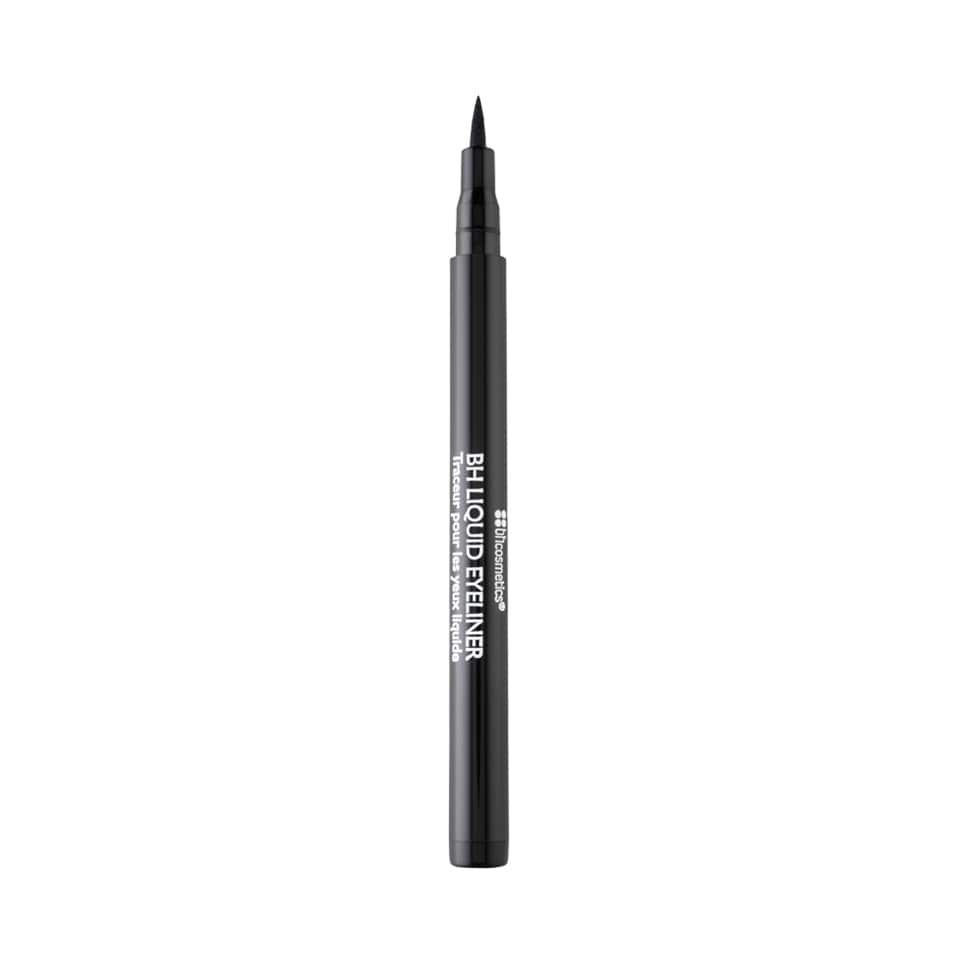 Designed to be long-lasting and make your eyes look bigger, the quick-drying BH Liquid Eyeliner is highly pigmented, easy to use, and costs $4. Don't worry about the longest days; the brand formula used in this eyeliner ensures you enjoy long-lasting and smudge-proof results.
This vegan eyeliner is free from paraben, gluten, and nano-particles. It contains PEG-15 Hydroxystearate, eliminating skin irritation and respiratory distress.
This BH Cosmetics review also discovered that another ingredient used in the formula is Phenoxyethanol, an antibacterial also known to be effective in reducing acne when combined with another chemical.
If you are looking for a bold or dramatic look, the quick-drying, easy-to-use BH Cosmetics Glitter Eyeliner is ideal for you. It features a perfectly thin tip and has a super-fine glitter that will leave you with sparkling eyes throughout the day.
BH Oral Fixation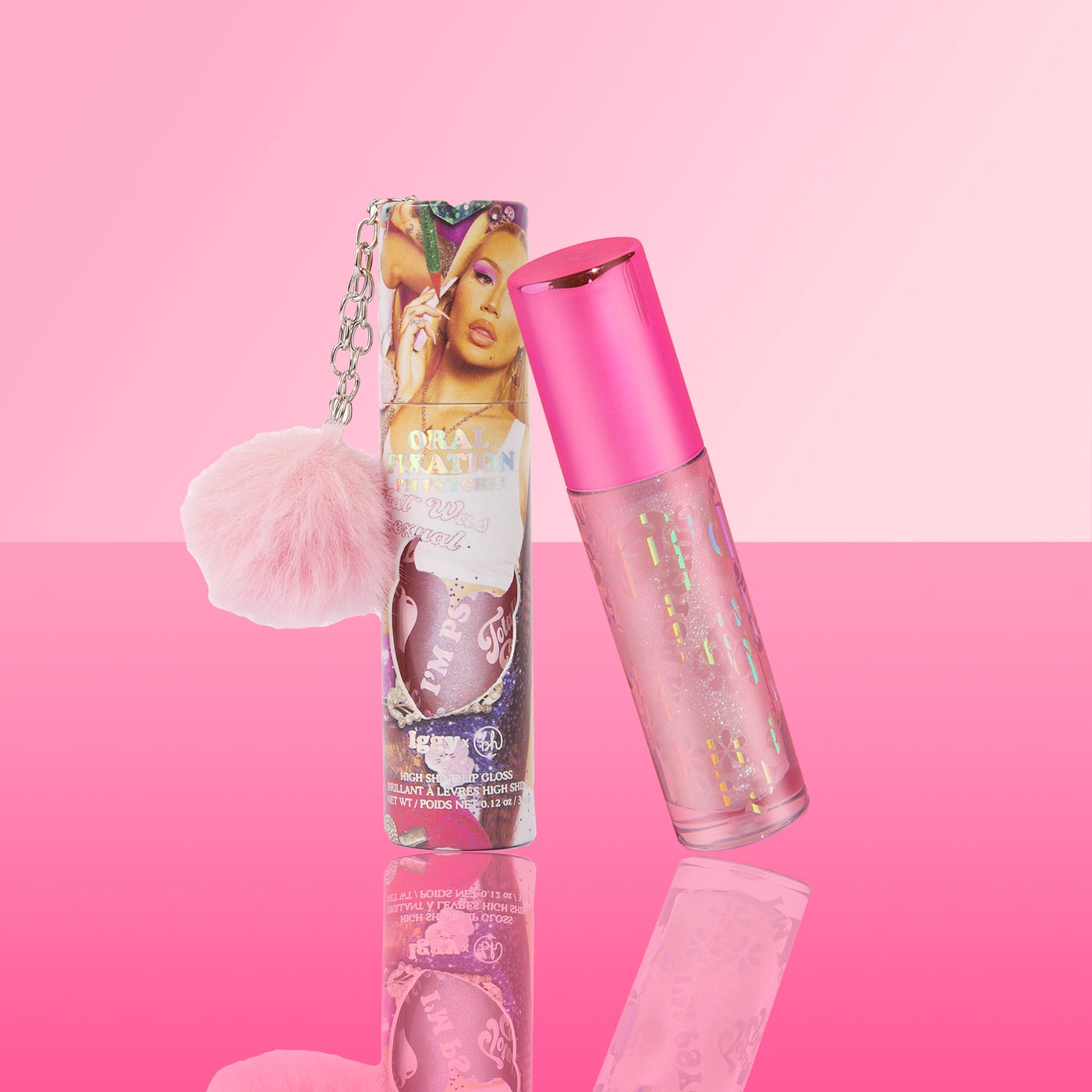 When lips are juicy and have color on them, they look fuller and eye-catching. The BH Cosmetics Oral Fixation is a 4.50-dollar high shine lip gloss designed to give you a bold, unique, and stunning look.
These moisturizing glosses will give your lips reflective, mirror-like sparkle and dazzling flecks with serious shine.
The doe-foot applicator on this clinically tested lip gloss provides the one-swipe perfection that makes applying the product comfortable and easy. You can purchase the oral fixation in 4 shades:
Is It 2004 Yet?: A peach lip gloss that features gold flecks.
Sex Sells: A bright bubblegum pink lip gloss that comes with pink iridescent flecks.
That Was Sexual: A baby pink gloss coming that features matching flecks.
I'm Psychic: A super clear sheen that features green or iridescent blue flecks.
Studio Pro Matte Finish Pressed Powder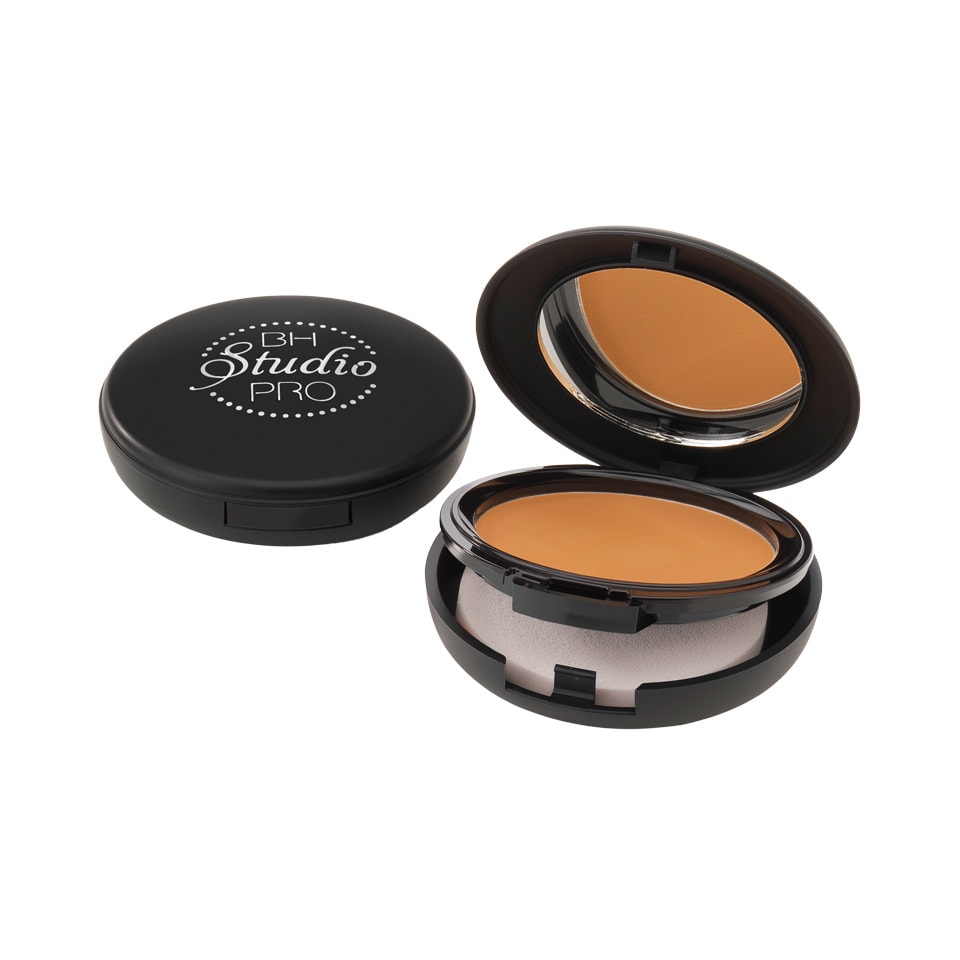 Achieve the full effect of silkiness and gorgeousness with the 5.50-dollar Studio Pro Matte Finish Pressed Powder. This Oil and paraben-free BH Cosmetics powder applies smoothly, has a light coverage, and absorbs excess oils.
The product comes laced with dimethicone, an ingredient known to moisturize your skin. It does this by creating a physical barrier that seals in hydration. In turn, your skin will remain moisturized and hair frizz-free.
Because it contains Hyaluronic acid, this product can reduce the appearance of wrinkles and fine lines. It also helps your skin to feel and look more supple.
BH Cosmetics Reviews from Customers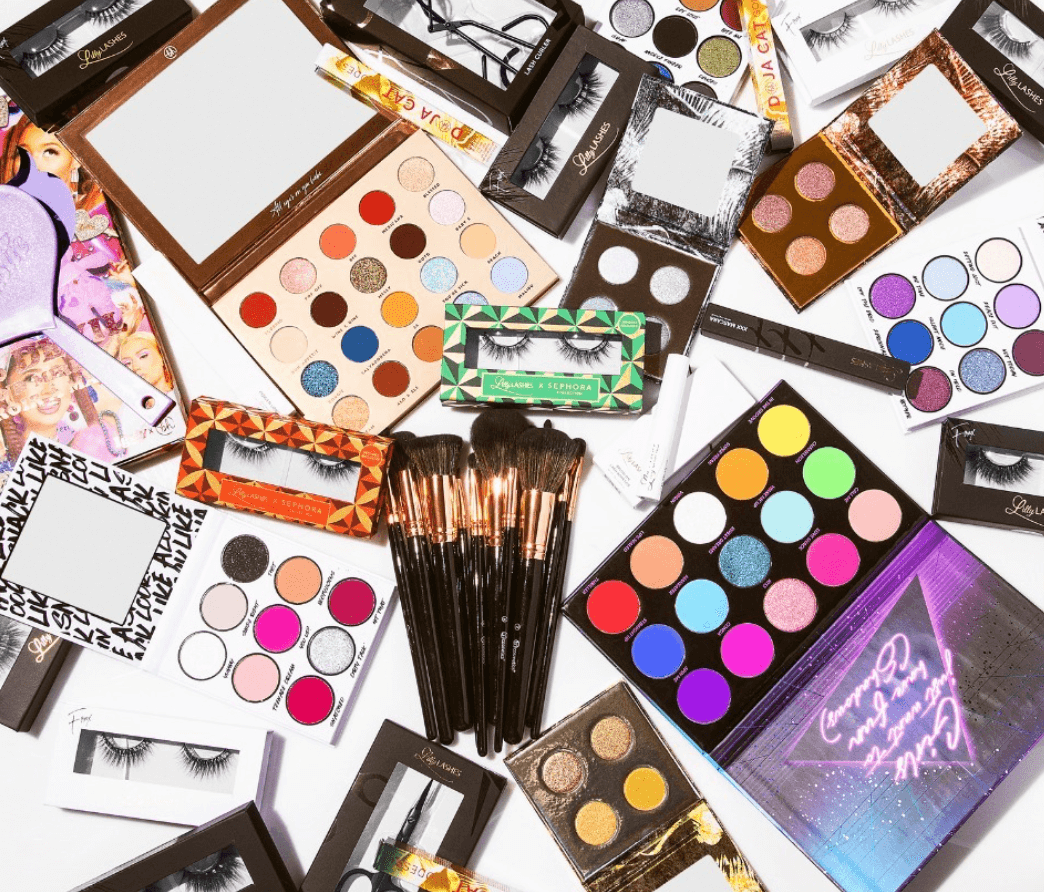 We checked the feedback that customers have left on their site and found that most of them love the ultra-clean products they offer. The promise of long-lasting color and the shade selections are evident from the colorful eye shadows, palette sets, and lustrous eyelashes.
One of the products that customers love is the BH Cosmetics Zodiac Palette, as most of the buyers left 4.5 or 5-star ratings.
On further analysis, this BH Cosmetics review browsed through tons of customer rating sites to find honest customer feedback about the quality, affordability, and acceptance into the market.
Sources such as TrustPilot, Influenster, and Makeup Alley show that shoppers love their products because they are effective, non-toxic, and make them stand out.
Influenster shows the brand's popular products – eyeshadows and cosmetic brush sets – have an average star rating of 4.6/5 in general. However, other products receive an average rating of 3.8 stars/5 with a recommendation rate of 69%.
In particular, Take Me To Brazil Eyeshadow Palette has the most reviews and juicy testimonials, with customers commenting on its super colorful nature, going on smoothly with the high color payoff.
Other customers parsed the brand for ensuring its products arrive at doorsteps with the correct formula pigmentation with perfect ranges and combinations that highlight the versatile nature of these cosmetics.
Most users love the brand's cosmetics, though some international customers complained that they couldn't exchange or return items.
Overall, so many satisfied customers positively comment on how well the cosmetics blend and the different shades of color.
Sign Up for BH Cosmetics
Signing up for a BH Cosmetics account is easy, provided you have a valid and functional email. All you need to do is visit their official website and fill out the registration form. You can then log into your newly created account and search for your favorite products.
Also, you might want to sign up for their newsletter for the latest tidbits, deals, and offers; you'll enjoy 10% off on your next purchase.
BH Cosmetics: Where to Buy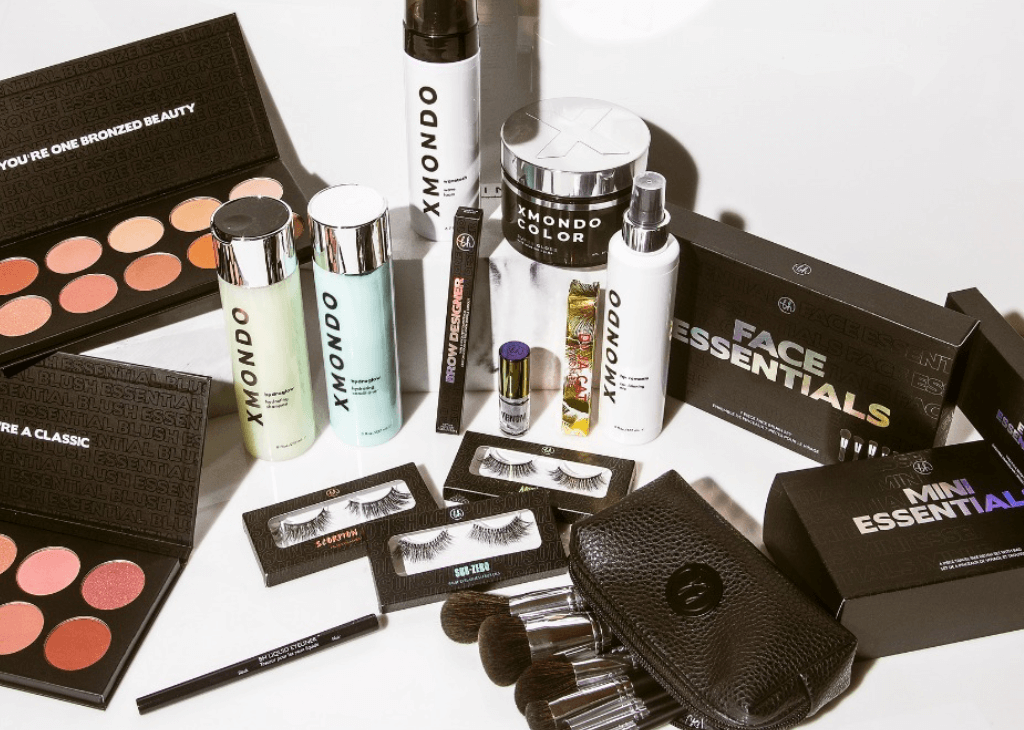 If you are asking yourself: BH Cosmetics Where to buy? You can purchase BH Cosmetics products directly from their official website at BHCosmetics.com.
You can also buy their products from Amazon, Ulta Beauty, Beauty Bay, and Makeup Alley. Go to their Store Locator page to find the nearest shops that sell their products.
BH Cosmetics Shipping and Return Policy
Shipping
Although shipping costs vary depending on product weight, shipping method, and postal code, BH Cosmetics typically takes 1-3 business days to process the goods and ship them.
They offer various shipping methods at checkout and process the shipment in their orders, with remote areas requiring additional delivery time. Note that the brand does not process goods during the weekends or holidays. The brand ships to over 76 countries.
Domestic and international shipping rates vary depending on the shipping address and package weight. Allow 1-3 business days of processing time, 2-8 days for shipping from Los Angeles for domestic deliveries, and 2-20 business days for international deliveries.
Delivery may delay depending on the delivery location, shipping method, and the current COVID-19 measures and protocols. BH Cosmetics ships orders between Monday and Friday before 2 p.m. PST, and they process late shipment on the following business day.
BH Cosmetics ships orders worth $40 or more for free, before taxes and fees. They also offer free shipping for international customers except for oversized packages, with an order of $75 and above. And you'll be responsible for the custom and import fees.
After placing an order, BH Cosmetics sends you an email containing shipment details, a link to the carrier website, and a tracking number. If you need to track your order, click the tracking number in your email or login into your BH Cosmetics account and follow it under the "my account area."
Return Policy
BH Cosmetics products are accessibly-priced, so there are don't accept returns or exchanges, and all sales are final. By keeping sales final, the brand maintains its products affordable.
However, you can contact their support team if you receive a damaged, missing, or incorrect product.
Popular Alternatives to BH Cosmetics
BH Cosmetics Promotions & Discounts
With BH Makeup Coupons and BH Coupon Codes and Promo Codes, you can save money when purchasing cosmetics products on their site.
BH also has cosmetics discount codes for students that will see them enjoying 10% off when they purchase something on their website. The BH Cosmetics baddies unique code also takes 10% off purchases.
Customers can also get up to 50 percent off with BH Cosmetics palettes. Additionally, the brand offers free shipping for US customers who buy products worth $40 and above.
Contact BH Cosmetics
For any inquiries on orders, fill out the form provided on the BH Cosmetics site. You will be required to provide your name, order ID, email address, phone number, and information you want to clarify. The brand advises you not to send many inquiries since it might delay their response.
You can also contact BH cosmetics customer service representatives using this email [email protected] if you want to make wholesale inquiries. Alternatively, you can use the live chat function or call them using their phone number 855-935-1322.
Keep in mind that the company responds to inquiries from Monday to Friday, 7 a.m. to 4 p.m. PT.
BH Cosmetics Review: Editor's Verdict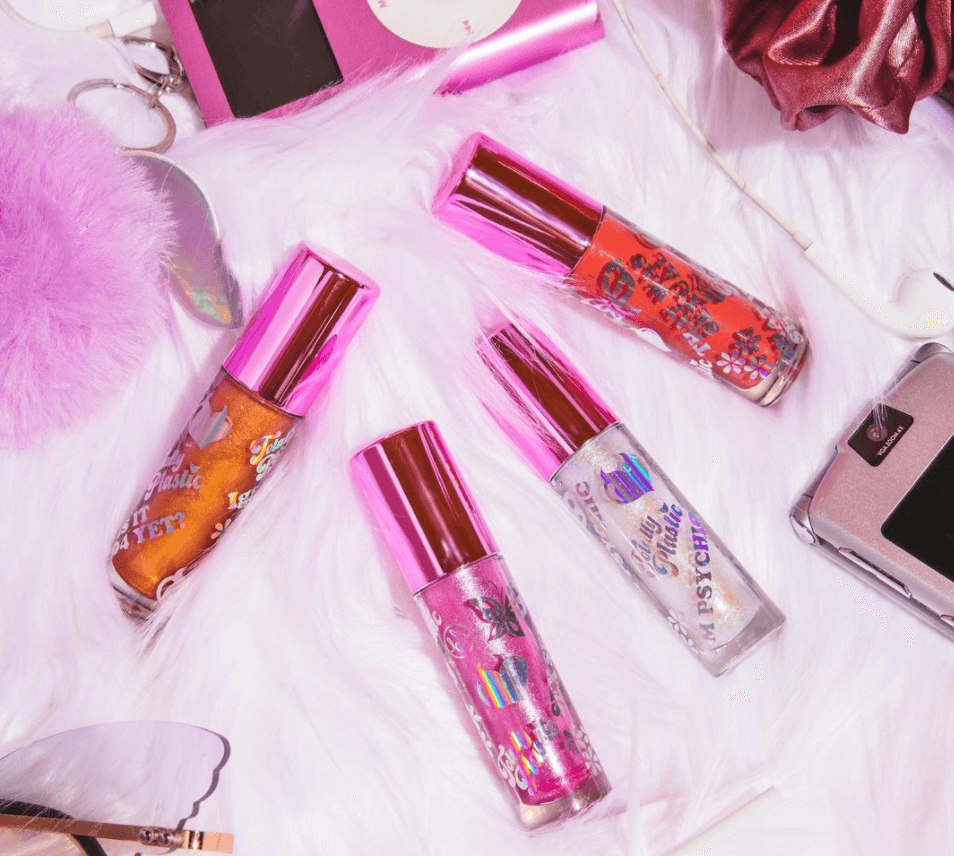 This BH Cosmetics review finds this company worthwhile, as it is keen on doing good while making the ladies feel comfortable in their skins. With its advocacy work, cruelty-free cosmetics, and affordable prices, the brand puts value on its products.
While their products are more inexpensive than other cosmetics brands on the market, BH Cosmetics does not compromise on quality and gives its customers the best value for money.
Customers particularly love their products because they are fun, enticing, and inviting. Based on consumer feedback, the price is perfect in terms of quality. BH Cosmetics is the place to look if you are in the market for playful makeup that screams new and trendy looks.
Their laws on cruelty-free and vegan products are commendable. Some customers complained about experiencing delays during the holidays and weekends.
Customers also left feedback on the two different shadows on the palette that shimmers when applied. The palette's shades are effortlessly blended and buildable to bring out that natural, shadowy, and utter bold look.
The products achieve such an effect since some colors blend better than others, with others more pigmented than the rest. All these colors become buildable and hence look super friendly once combined.
For these reasons, we recommend this cosmetics brand to anyone who wants to enhance their appearance with vega, cruelty-free products that are safe to use.
Still on the hunt for the perfect makeup brand to look even more attractive? Make sure to take a look at popular beauty brand reviews of Bite Beauty, Kosas, Fenty Beauty, and Makeup Geek. 
BH Cosmetics FAQ
Is BH Cosmetics good?
Are you part of the general public wondering: Is BH Cosmetics good? The answer is yes. Based on customer reviews, BH Cosmetics is not only good but safe and offers value for money.
The color pigmentation in their palettes offers smooth, tremendous, and buildable shades. They have thick and luscious eyelashes of different lengths and thicknesses.
Their glossy lipsticks are worth dying for with soft and vibrant colors. What more could a makeup-lover ask for?
Is BH Cosmetics cruelty-free?
You might be asking yourself: Is BH Cosmetics cruelty-free? Yes, cosmetics at BH are cruelty-free as the brand does not use animals to test their formulas or ask others to test for them.
Their suppliers do not test on animals either, even when required. They also don't sell their products in areas where animal testing may be necessary.
Does BH Cosmetics have parabens?
BH Cosmetics products are free from parabens because these chemicals cause skin irritation, increase the risk of cancer, and affect birth outcomes. They also disrupt hormones in your body and harm reproductive organs and fertility.
Where are BH Cosmetics' products made?
China manufactures all BH Cosmetics products, but they source ingredients from Japan, the United States, and Europe.