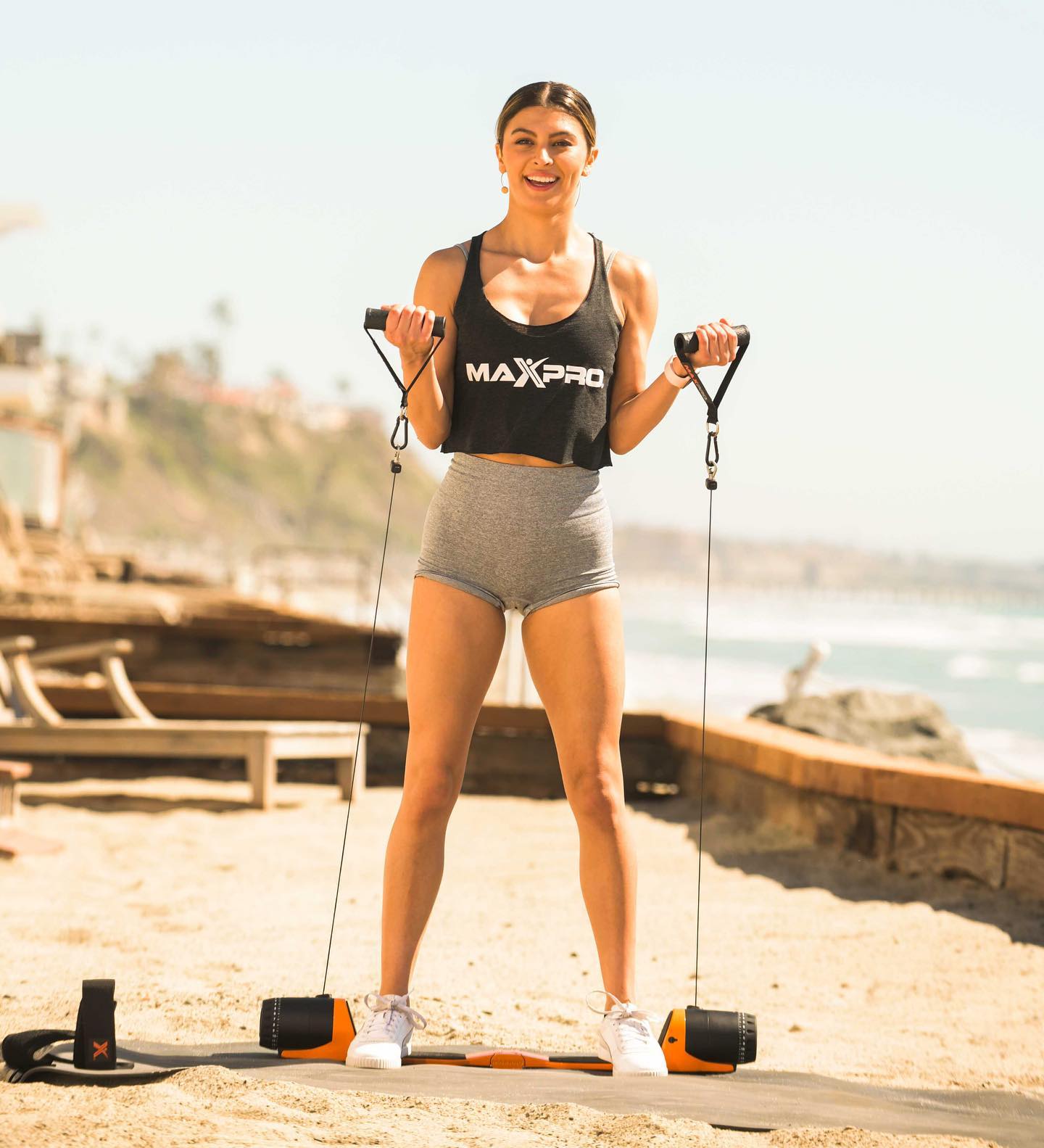 Many people now include regular exercise and self-care in their day-to-day lives. However, everyone can't make it to the gym daily. MaxPro Fitness is a brand seeking to change the norm by offering easy-to-use workout equipment that you can use anywhere, including at home. This Maxpro Fitness review will highlight the company's top-selling products, what customers think of the brand, its shipping and return policies, promotions, and more to help you determine if it's worth checking out. 
About Maxpro Fitness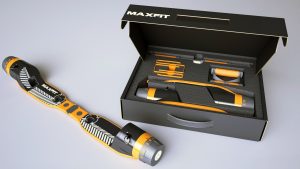 Max Pro Fitness is a brand seeking to help users on their fitness journey by offering easy-to-use workout equipment that can be used at home or other locations, not necessarily at the gym. The brand has been around for several years and has grown in popularity with its products.
The Max Pro Fitness philosophy is simple: provide people with the tools to get into shape with minimal fuss. That means providing high-quality products that are easy to use and maintain so that people can get fit without spending hours maintaining their equipment.
Max Pro Fitness began in 2018, and the founder had a passion for fitness. He wanted to share his passion with others by offering them quality equipment at an affordable price point. The brand has grown considerably since its inception, and it focuses on providing customers with affordable options that are made from high-quality materials and work well in any setting.
The first product introduced by Max Pro Fitness was the Max Pro Bench, which was created for people who wanted to work out at home. The bench has become a popular choice for those who want an affordable way to get a great workout without leaving their home. Over time, they have expanded their line of products and now offer everything from dumbbells to barbells and even weight plates.
Max Pro Fitness is known for its high-quality products that are affordable and easy to use. They also have excellent customer service and warranty coverage on all of their products, making them stand out among other companies selling similar items online and in retail stores across the country. They were featured in Sports Illustrated, Garage Gym Pro, The Next Web, and many more.
This Maxpro Fitness review found that the brand boasts more than 23k Instagram followers and over 12k followers on Facebook. 
Pros
They offer portable fitness items you can use anywhere.

The Coaching App offers you a way to track your workout sessions

Their products are user-friendly

The brand offers a one-month free trial for new clients

Shop Pay financing option available

The brand has excellent customer service as well as fast shipping rates
Cons
They don't offer around-the-clock customer support

Some customers stated that their fitness products were not wide enough for them

Their fitness products are pricey but worthwhile
Maxpro Fitness Products Review
If you want to work out at home or even in your office and are wondering: Is Maxpro Fitness worth it? To answer this question, let's look at some of its most popular products.  
Maxpro Fitness: The Startup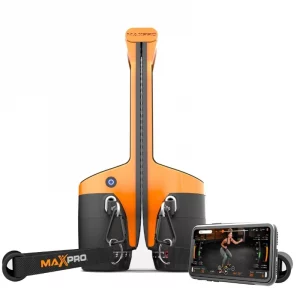 If you're looking to stimulate your muscles and keep fit without the risk of injury, then the Max Pro Start Kit is ideal for you. This kit is designed to make workouts fun and convenient, as it allows you to work out at your desired location.
This Maxpro Fitness review found that the kit comes with the MAXPRO SmartConnect, a wireless heart rate monitor that tracks your heart rate, calories burned, and steps taken. You can also use it as an alarm clock or a stopwatch. The MAXPRO SmartConnect comes with a USB charger connected to any USB port, so you don't have to worry about batteries running out. It also comes with a small carry pouch for carrying the device while you travel.
It also includes the Maxpro 3-piece Long Bar, which is designed specifically for pull-ups and chin-ups, making them easier. By using this bar, you'll get better results in less time because it allows you to perform a full range of motion exercises without worrying about your grip slipping off the bar. And this makes it ideal for improving your strength and endurance levels while building lean muscle mass, which is essential if you want to look great in those summer clothes.
Additionally, the kit features the Maxpro Set of Workout Handles, which includes two handles made from premium high-density foam, making them comfortable for push-ups or dips and other exercises like pull-ups and chin-ups. 
The Mr. Wonderful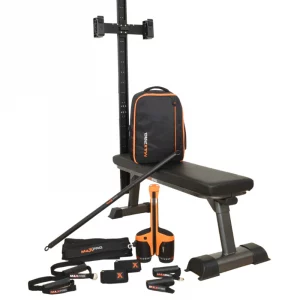 The name of this Max Pro Fitness Set shows how amazing the products are. The Mr. Wonderful set is designed for anyone seeking to achieve wellness through fitness but does not have a large space for working out.
The set also comes with the MAXPRO SmartConnect. The system includes a chest strap, wristband, and door mount. You can also use it to track your heart rate and calories burned throughout the day. With this fitness set, you'll also get the MAXPRO SlimLine Wall Track, which will help you improve your posture and balance without having to buy expensive equipment. 
Our Maxpro Fitness review found that you will also get a Maxpack backpack, which is an ideal companion for people who often travel or want to carry their workout equipment with them. The backpack has a separate compartment with a padded interior where you can safely store all your devices while traveling. The Maxpack backpack also features several pockets on the outside to store your belongings, such as wallets and keys. 
 The Entrepreneur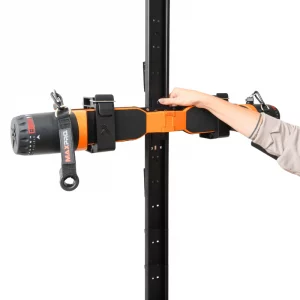 If you are an entrepreneur looking for a way to work out without interfering with your busy schedule, this is the ideal product for you. The Entrepreneur kit comes with different easy-to-use products, including the slimline wall tank.
The MAXPRO SlimLine Wall Track is an excellent product for those who want to add more space for their workout routine without buying expensive equipment or taking up valuable floor space in their home or apartment. This wall track system allows users to perform exercises like pull-ups and push-ups without worrying about damaging the walls because there are no holes drilled into them as traditional pull-up bars do. 
You have to mount this sturdy steel track onto your wall using its included hardware kit, then start performing exercises right away. 
The Elite Bundle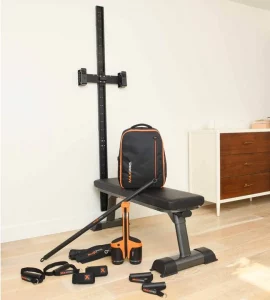 The Elite Bundle features different fitness items, including the MAXPRO Foldable Bench. This bench is the perfect addition to your workout sessions. It's easy to assemble, compact and sturdy.
The main fitness item in this set is the MAXPRO bench, which can be used for sit-ups, push-ups, dips, and many other exercises. You can use this bench when you are at home, office, or on the go when traveling. It is easy to fold up and carry around with you, making it perfect for those who need a little extra seating during the day. 
The MAXPRO Foldable Bench is made of high-quality steel and plastic to support up to 350 pounds of weight. It also has an adjustable height from 12 to 20 inches and weighs only nine pounds. 
Available in black or blue to fit in with any decor, the MAXPRO Foldable Bench also comes with a carrying bag to easily transport it from place to place.
The Coaching App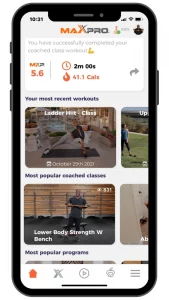 The MAXPRO Coaching App is the latest coaching app from MAXPRO. It's a completely new experience that allows you to track your progress, plan your workouts, and share them with friends.
The MAXPRO Coaching App is a premium app that gives you access to unlimited workouts, unlimited training plans, personalized training plans, and much more.
Here is what you will get when you purchased the MAXPRO Coaching App:
Unlimited Workouts: No more "In-App Purchase" pop-ups, as you can now create as many workouts as you want without buying them one by one.

Personalized Training Plans: With just one tap, you can create a personalized training plan for a specific goal, whether you are looking to lose weight or build muscle.

Training Calendar: The calendar feature allows you to schedule your workouts in advance, so there are no surprises at the gym.

Maximize Your Results: You can maximize your results by following an advanced nutrition plan that will keep your body fueled for optimal performance during each workout session.
Maxpro Fitness Review from Customers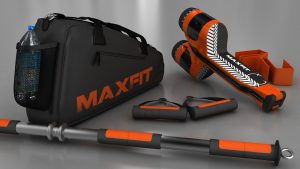 We could not finish this review without seeing what the customers had to say about this brand and its fitness products. We checked reviews from the company's different websites and found that most of them were positive.
From the brand website maxprofitness.com, the Max pro-Smart Portable Cables had a rating of 5 stars from over 97 reviewers. The backpack from the brand had a rating of 5 stars out of 5 from 10 reviews. The slimline Wall Track had a 5-star rating out of 5 from over 50 commentators.
On Amazon, the brand had 4.2 out of 5 stars. The reviewers gave the brand a 5-star rating, while only 8% gave it a 1-star rating. That means most of them loved their products.  
Popular Alternatives to MaxPro Fitness
A 5-star review on Amazon commented on the product in terms of different characteristics. These include:
Safety: They loved how they did not have to worry about any weights dropping or hitting their neck. They stated that this was the best and safest tool they have ever worked with. 

Space-saving: When it comes to saving space in your exercise room, it does not fill the whole room but leaves room for other exercises like yoga, piano practice, and guitar classes.

Versatility: The customer loved its performance and said that it is on another level.
Further customer reviews
Other customers praised their products and stated that they didn't have to worry about adaptability since the activities are all close: The Maxpro Fitness has it all in one package.
A review on TheNextWeb.com raved about how the machine could fit in your backpack, and they would carry it where they want. They also said that the product made it easier for them to keep fit, as they didn't have to worry about the accessibility of a gym wherever they were. Whether it's a gym or not, they could still work out.
There were few negative reviews, with some customers complaining that their fitness products were not wide enough for them. Others complained that their products were expensive. 
Sign Up for Maxpro
To be part of the Maxpro Fitness family and learn more about any new features or machines that have been added, you will need to sign up as a member. Go to Maxpro.com and head to subscribe to the bottom of the page, where you will be able to subscribe to their email list to get special offers, once-in-a-lifetime deals, and free giveaways. As a member, you are assured of great discounts and promotions.
Where to Buy
You can find all Max Pro Fitness products on their brand's site MaxproFitness.com. You can also find their fitness products on select retailers, including Amazon, Best Buy, and Walmart.
Maxpro Fitness Shipping and Return Policy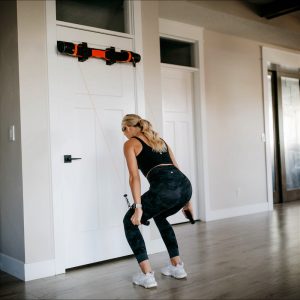 Shipping Policy
The company ships internationally, and they ship all online orders within 48 hours from Monday to Saturday. The shipping rate depends on the weight of the item you purchased and your location.
Return Policy
If you are not satisfied with the fitness product you have bought, you can return it within 30 days after delivery. The company will then issue you a refund.
If the item is broken or stolen, you can still get a 50% refund. To initiate your refund process, you will be required to send your picture of the damaged item to their customer support team at [email protected]. However, the refund applies only to items bought directly from the company's website.
Promotions & Discounts
We found that the brand had several promotions and discounts that you can enjoy when purchasing their fitness products on their site. The brand offers discounts depending on the season and the level of demand. With a Maxpro Fitness discount code, you'll buy products on their site at a discounted price. 
To ensure you don't miss any promotions available on their website, subscribe to their email list. Doing this will ensure you get notifications of any upcoming promotions.
Contact Maxpro Fitness
If you have any questions that this Max Pro Fitness review did not cover, you can reach out to the Maxpro Fitness customer support team. You can use any of the following communication channels to contact their support team. 
Email at [email protected]

Send a direct message to Mapro Fitness Facebook or Instagram page

Phone +1-773-466-2946
Maxpro Fitness Review: Editor's Verdict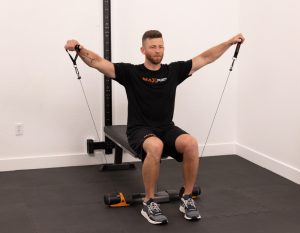 To sum up this Maxpro Fitness review, we think this company is worthwhile. You don't have to worry about space, versatility, or ease of use. Their fitness products come with an installation manual and guidance on how to use them. 
Max Pro Fitness is a brand that seeks to change the norm by offering easy-to-use workout equipment that can be used at home or other places and not necessarily at the gym. It is also a company that focuses on helping others reach their health goals through its products designed with you in mind.
The company offers a range of products ranging from treadmills to elliptical machines, exercise bikes, and more. The main focus of their product lineup is treadmills, designed for convenience, comfort, and safety. Each treadmill has a built-in fan to stay cool while working out, no matter how hot it might get outside. Reviewers pointed out that this was nothing compared to other machines like the Bowflex Power since they are easier to use yet deliver the same and best results. 
The company also holds the private information of its customers safe and sound. Maxpro Fitness doesn't distribute or sell users' data to third parties. That means customers can rest assured knowing that potentially prying eyes won't see their sensitive details. We recommend this company to anyone looking for fitness products that they can use anywhere, including at home or in your office.
For more fitness and health-related brands, check out our reviews of 10 Vitamins Subscriptions, 10 Best Vitamin Supplements, and Find Your Trainer. 
Maxpro Fitness FAQ
Is Maxpro Fitness worth it?
If you are asking yourself: Is Maxpro Fitness worth it? Yes, the versatility and easiness of using their fitness products make them worthwhile. If you find it challenging to access the gym, then this is what you should do to keep fit. Many customers have also left positive reviews after using their Maxpro Fitness products.
How long are the MAXPRO cables?
Every cable from Max Pro Fitness is 9 feet long.
Where's MAXPRO manufactured?
Maxpro Fitness is a Detroit company. However, the company has extended its production in the U.S. and China. They ensure that, despite the location, their products' quality is not tempered.
What's the cable made of?
Maxpro fitness cables are made of ultra-high molecular polythene. This is to ensure the quality is at its peak. Polythene is 15 times stronger and is sometimes used in the manufacturing of bulletproof vests.
What are smartwatches compatible with the app?
The application is compatible with the Apple Watch SE and Amazfit GTR.