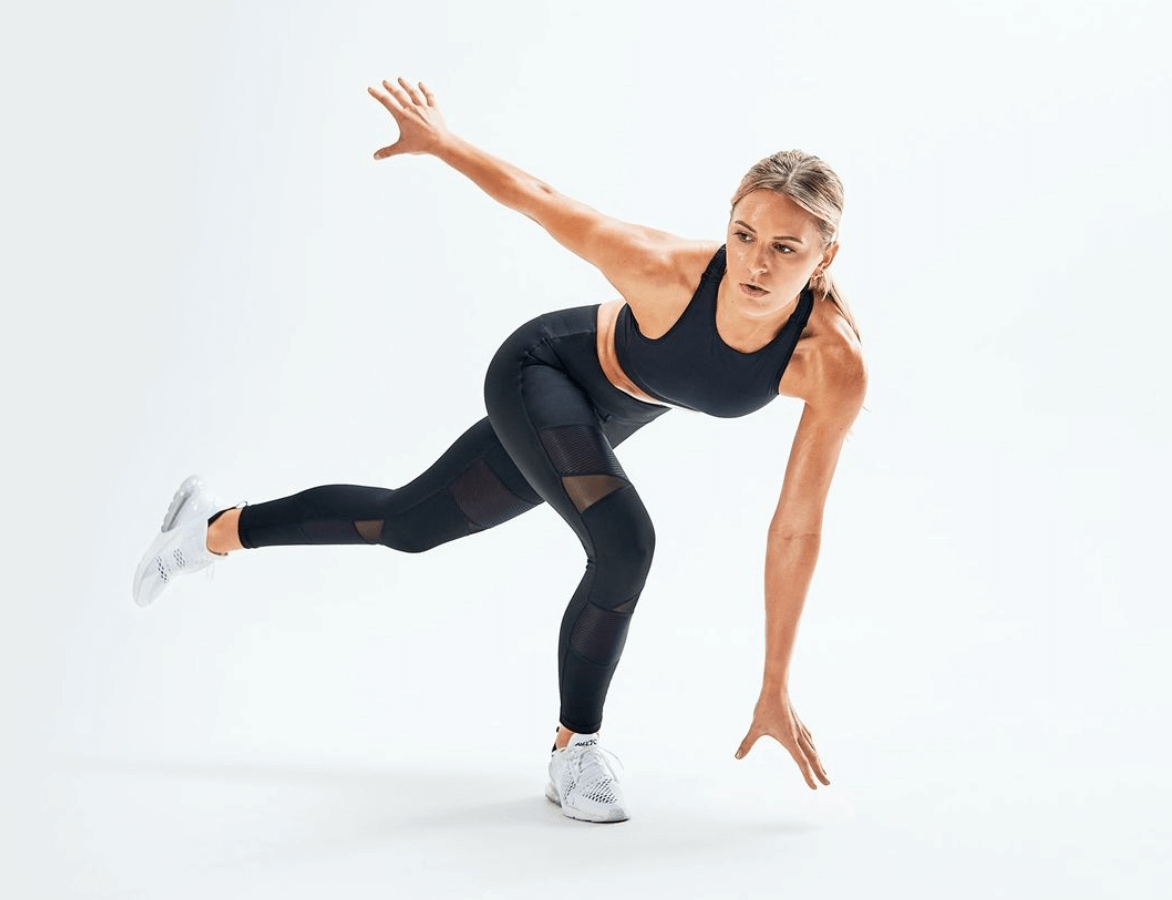 In a world obsessed with body types and dream figures, any company claiming to help you uncover your health and fitness goals with less effort is obviously an attractive thought. But so many brands out there are all promises and no reward. V Shred proposes to be different and "put the fun back into fitness." Naturally, we were curious to find out more about this rapidly growing business, and find out whether the meal plans, workouts, and supplements on offer really can help people reach their goals. In this honest, unbiased, and thorough V Shred reviews, we're going to uncover whether the company is legit.
Diving deep into the V Shred program, V Shred diet, V Shred supplements, and even try out the V Shred quiz ourselves, all so you don't have to. And don't worry, we'll also include plenty of V Shred reviews from real customers, so you can get the low-down on whether this company is a fitness friend or a fitness fraud.
About V Shred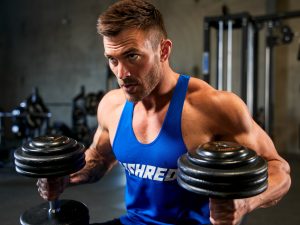 V Shred is a relatively young, upcoming health and fitness brand that claims to offer a "new system based on "minimum effective" dose workouts." It claims to offer "profound changes" to your body with a diet and exercise program and 24/7 community to keep you motivated.
There isn't a lot of information on the background of V Shred, but, according to the Better Business Bureau, the company was accredited in August 2018. V Shred claimed their Trustpilot profile in March of the same year. 
Although he's not the sole founder, V Shred centers around one man: Vince Sant.
A man with more muscles than most of us can dream of and that chiseled jaw that only seems to appear in movies, it's no wonder his co-founders chose him to be the star of this particular show (topless, more often than not!).
It will surprise no one to learn that Vince was a fitness model before getting involved with V Shred, and has been certified as a professional trainer through the International Sports Sciences Association (ISSA).
So, on the face of it, he looks like a trustworthy individual for you to share your sports goals with.
V Shred boasts some impressive figures that support the intention to "start a movement."
On the company's About page, we can see that as of early 2018 the company benefited from 12 million unique visitors per month, 740,000 YouTube subscribers, 8,5 million Facebook fans, millions of Instagram followers, clients in 119 countries, and was also featured in News Direct.
So, clearly, Vince and his team are doing something right… 
Pros
Provides customized plans, taking into account gender, age, body type, activity level, and goals with the V Shred quiz.
BBC-Accredited.
Plenty of positive reviews from customers.
Focuses on all aspects of weight management to improve your overall health and wellness.
Workouts are customized to your goals and can be completed at home or in the gym.
V Shred meal plans can be tailored to suit your preferences and offer substitution suggestions in case you get bored.
30-day money-back guarantee.
24/7 membership community support.
Cons
Many V Shred reviews mention poor customer service, particularly in relation to hidden charges and difficulties obtaining refunds.
V Shred supplements and other products are not available internationally.
Professional bodybuilders, weightlifters, and nutritionists have expressed concerns surrounding Vince and the V Shred program.
Videos are way too long!
V Shred Program Review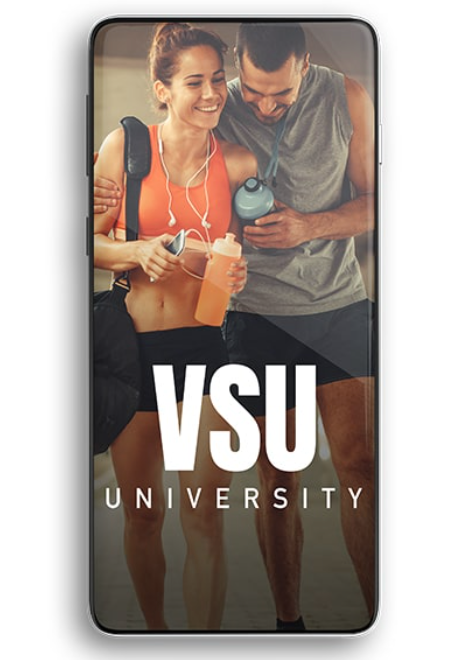 V Shred offers a selection of fitness programs designed to support you through your weight loss or muscle-building journey.
One of the more popular V Shred programs is the V Shred University (VSU), which offers users the chance to "gain access to members-only follow-along workout videos" that can be completed anywhere.
The VSU is a subscription service that starts at a low, low cost of $1 for the first month. To maintain access to the V Shred University resources, you'll pay an ongoing charge of $19.99 per month which can be canceled at any time.
If the V Shred University isn't for you, V Shred also offers a wide variety of other programs, including a Custom Diet and Training Plan, Fat Loss Extreme, Ripped in 90 Days, Big Arms Program, and more. Most are specifically targeted for Him or for Her.
V Shred Supplements Review
In addition to the diet and exercise V Shred program offerings, this brand also offers a wide range of supplements designed to help you achieve your fitness goals. These are broken down into supplements for Men and for Women, although there are many overlaps between the two sexes.
V Shred Female Supplements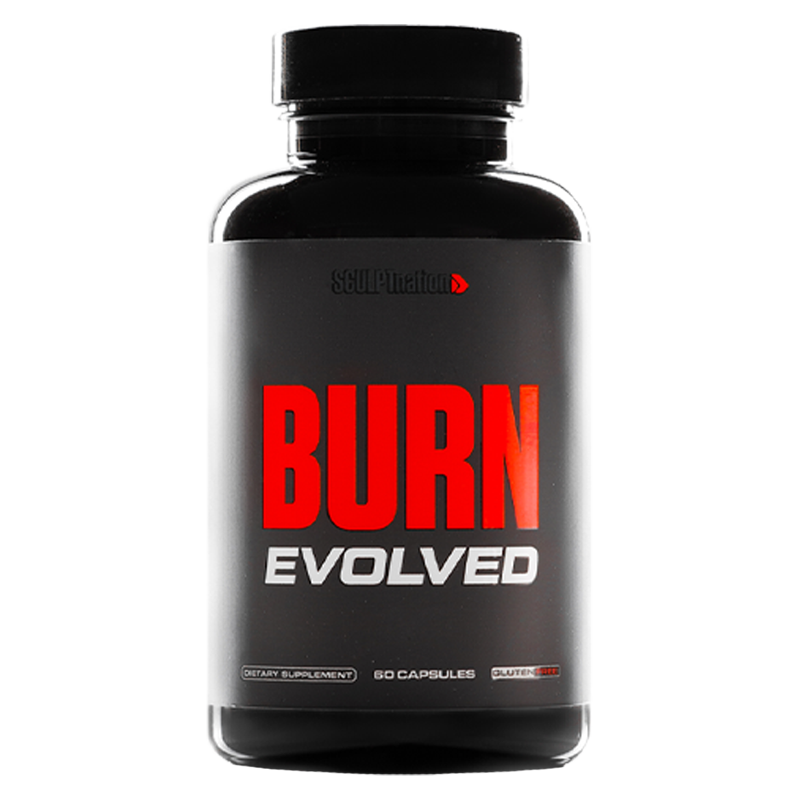 V Shred supplements for women are separated into clear categories depending on your goals. Each section comes with an informative section introducing you to the supplements being discussed alongside (of course) a nice video of Vince Sant explaining why you need them.
Women can choose supplements from the following categories:
Fat Burning (Burn Evolved, Burn PM)
Overall Weight Loss (High Boost)
Recovery (Turmeric Black, Post Workout, Protein)
Performance Enhancers (Greens, BCAAS, Neuroctane, Enzymes, Probiotics)
Pre-Workouts (Pre Workout)
V Shred also offers a supplement Bundle known as the Fat Loss Stack. This selection of V Shred Supplements for Her includes Burn Evolved, Burn PM, and Turmeric Black, and claims to "help you burn more fat day and night without having to suffer through endless cardio or starvation diets ever again!"
V Shred Male Supplements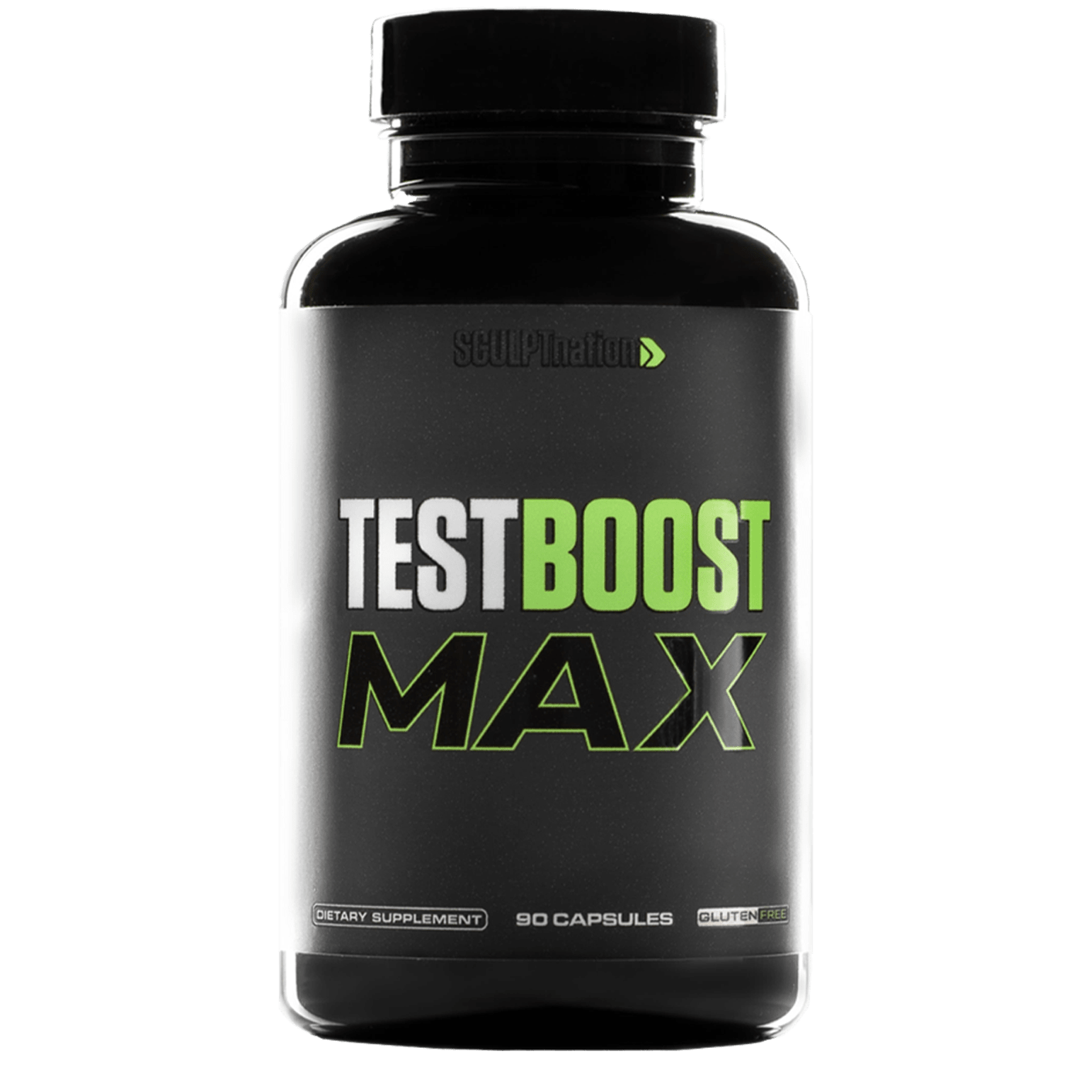 Like the V Shred supplements for women, men have multiple options neatly (or not so neatly) categorized to support their fitness goals with details and videos to let you know what each supplement contains and why you need it. 
Men's supplements include:
Weight Loss (Burn Evolved, Burn PM)
Performance Enhancers (Test Boost Max, Post Workout, Protein, Turmeric Black, Greens, BCAAS, Neuroctane)
Muscle Building (HGH Boost, Creatine)
Pre-Workouts (Pre Workout)
We found it interesting to note that many of the men's Performance Enhancers are listed under women's Recovery supplements. Does this mean they work differently for men and women, or is it all marketing?
Men can also benefit from the Fat Loss Stack, featuring Burn Evolved, Burn PM, and Turmeric Black (exactly the same as the women's bundle).
V Shred Supplements Overview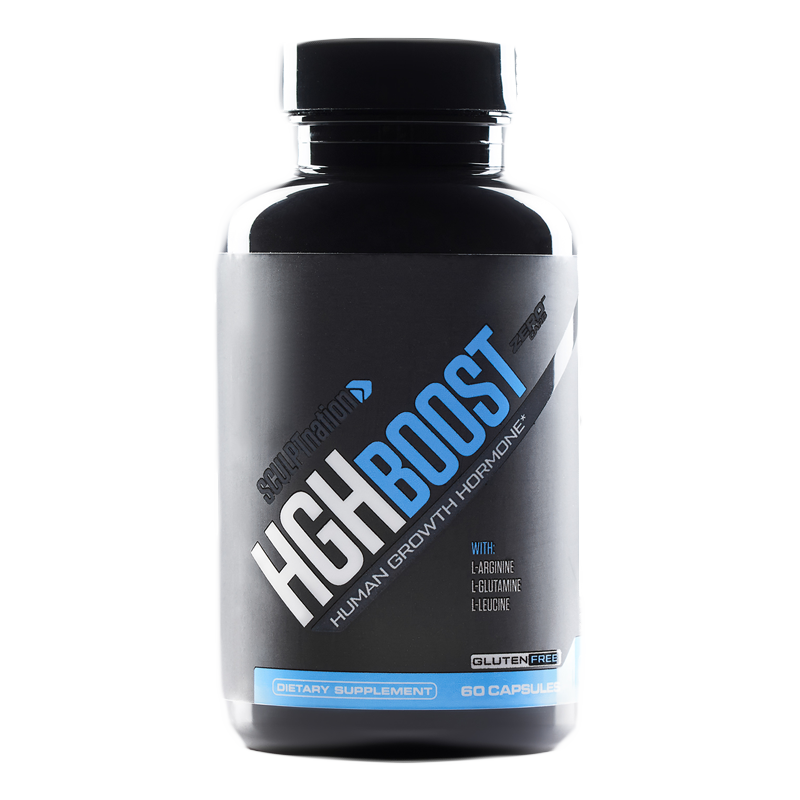 While none of the ingredients we checked in the V Shred supplements catalog are immediately alarming, we weren't convinced the science is quite sufficient to back up their claims.
Supplements such as the HGH Boost (designed to boost your "human growth hormone") are basically just made of B Vitamins and amino acids. While these are good vitamins to incorporate into your diet, they're certainly not going to increase your testosterone!
Fat burners are equally misleading. Frankly, if any pill could burn fat, the weight loss industry would be dead, and they'd probably need to be prescribed by a doctor.
V Shred Body Type Quiz Overview

The V Shred Body Type Quiz is probably the main selling point of a V Shred program. Not only does it promise fast and effective results "built for your body," but it also offers "world-class training programs," along with "24/7 access to certified V Shred coaches."
For the quiz, you start by selecting your sex (male or female), followed by your age (teens, 20s, 30s, 40s, 50s, or 60+). Next, you'll enter your height and weight (on a sliding scale that's a little fiddly to use).
After this, you select your current activity level (lightly, moderately, or very active), followed by your goals.
Once you've entered all your information, you'll be treated to a long video of Vince talking about your body type, with a lovely story about himself, a friend, or a client who came up against the same challenges as you.
He'll end the video with his recommendations for a V Shred program and ways V Shred can help you achieve your goals… We think… In all honesty, we got bored before he got to the point… It's a LONG video!
We ran through the V Shred quiz a couple of times to see what differences we could uncover.
There's very different marketing for the male and female quizzes, with even the illustrations varying greatly.
It came as no surprise when we spotted the difference between the fitness goals: men focusing more on body fat and muscle, while women are clearly only interested in building "sexy muscle tone." 
V Shred Reviews from Customers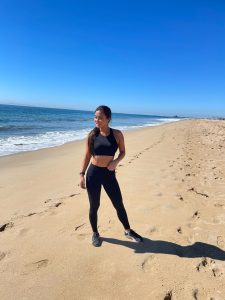 Although V Shred posts 5-star customer reviews and testimonials throughout its website, we're always a little skeptical when there's not a single complaint.
No company is 100% perfect 100% of the time, so we are always looking for that minimum one disgruntled customer to reassure us reviews aren't being censored.
For V Shred, we couldn't find customer reviews on the website other than those strategically placed client testimonials. But you know that won't stop us!
Let's start with V Shred reviews on Trustpilot… 
Trustpilot gives V Shred a rating of 3.2 out of 5. But it's not all bad. An impressive 52% of reviews are "Excellent," so there is plenty of positive feedback here claiming how V Shred programs have helped users achieve their goals.
The negative V Shred reviews on this site mostly center around money. Many customers have claimed to be billed incorrectly and have been struggling to get in touch with V Shred to rectify the problems.
Others have claimed customer service clams up when refunds are requested, and that the "no questions asked" returns policy definitely isn't what it claims. It is important to note that V Shred has responded to the vast majority of the negative Trustpilot reviews, all claiming that the issues have been resolved. 
Popular Alternatives to V Shred
Further customer reviews
The other place we found some valuable insight and V Shred reviews was the Better Business Bureau. Here, V Shred ranks even lower with a rating of 2.14 out of 5 and 130 closed complaints registered in the last 12 months (at the time of writing).
Again, we did note that the V Shred customer service team has responded to most reviews on this site (positive and negative), but the reviews are much of the same thing we found on Trustpilot.
Finally, we checked social media for customer comments. The V Shred Facebook page gives the brand a rating of 3.7 out of 5, but, like the website, there doesn't appear to be any space for real customer reviews. Only the select happy customers seem to appear.
Sign up for V Shred
Although you can just sign up for V Shred, the best place to start your fitness journey with this company is by taking the V Shred Quiz to establish your body type and reveal your "personalized" video from Vince Sant.
You can also create an account by purchasing a V Shred meal plan or fitness program. Once your account has been generated, you'll be able to access your programs in the My Stuff section when logged in.
Where to Buy V Shred
It doesn't appear that V Shred has any authorized retailers, so you'll need to purchase your V Shred meal plan, V Shred program, or V Shred clothing directly from the brand. 
It is worth noting that V Shred supplements are actually from SculptNation.com, so you will be able to pick them up in any stores offering Sculpt Nation supplements.
V Shred Shipping and Return Policy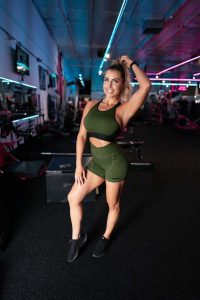 V Shred processes all orders within 24 hours of checkout and you'll receive a tracking number via email as soon as the products ship. Orders should arrive within 4-6 business days, although it can take up to 8 business days depending on your selected shipping method.
The V Shred returns policy varies depending on whether you've purchased a digital or physical product.
Digital products are covered under a 30-day refund policy (from the original purchase date), with the exception of Custom Plans, which are non-refundable.
Physical products are protected by a 100% Lifetime Money Back Guarantee if you purchase supplements directly from SculptNation.com. V Shred does not cover shipping and handling for returns, and it's important to note that V Shred customers are only entitled to 2 returns per year.
If you need to cancel or change an order prior to the order being processed, V Shred simply asks you to reach out to the support team by emailing [email protected].
V Shred Promotions & Discounts
We couldn't find much information for promotions and discounts on the V Shred website. However, a quick Google search uncovered plenty of V Shred coupon codes you can take advantage of to receive a discount on your order.
It's also worth noting that V Shred almost always offers its products on a "discount." Although this can make it feel like you're receiving a bargain, this can also be nothing more than a marketing tactic, and we would question whether the "full price" quoted on the website is ever more than a number to make you feel better about your purchase.  
V Shred Reviews: Editors' Verdict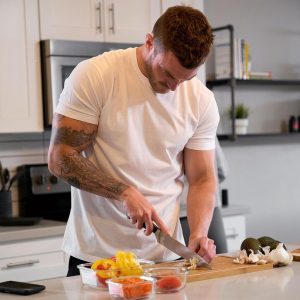 Overall, we weren't blown away by V Shred's offerings. Although Vince seems to have all the credentials (and muscles) to support his so-called expertise in the field!
Professional weightlifters, bodybuilders, and fitness/nutrition experts have all chimed in with concerns about this brand making claims it can't maintain. 
That said, none of the V Shred supplements sound harmful. What was less reassuring, however, was that when we searched for side effects, we were presented with an empty page. Probably need to work on that one!
Still looking for workout or fitness programs and some sports equipment? Make sure to read our reviews of Onnit Kettlebell, Alo Moves, FabFitFun, and P.Volve Workout.
V Shred FAQ
Is V Shred legit?
You can make up your own mind – there's plenty of information out there good and bad so weigh it all up for yourself is our best advise.
How do I cancel my V Shred diet plan?
Although you can cancel a V Shred diet plan at any time, the company is a little vague on how to do it, and there's no simple button you can press.
If you have a V Shred University monthly subscription (or other V Shred program) that you wish to cancel, you'll need to email [email protected].
It's important to note that custom diet or diet & training plans are non-refundable.
How often will my plan be changed?
As muscle growth or burning fat requires time and consistency, plans will be changed after 4-6 weeks depending on individual results.
Will I receive physical copies of the workouts or diet plans?
V Shred products are digital and you will not receive any physical copies. Once you create your account, you'll be able to find everything on your profile.