Going to the gym and starting out on an exercise journey can be an intimidating feat. Especially for beginners, following an injury or if you've been working out for some time but are not really seeing the results. That's what personal trainers are for. A PT will not only evaluate your current fitness level and goals and will create a personalized program just for you, but just having someone holding you accountable and pushing you doubles your chances of overall exercise success compared to working out alone as studies have shown. And that's the reason why we are bringing our extensive Find Your Trainer reviews.
The problem with personal trainers? They tend to be expensive and getting one that you click with requires a lot of trial and error, which equals more money. But not with Find Your Trainer it doesn't. It's an affordable online service that pairs you up with the ideal PT for you based on a series of questions, who will create a customized exercising plan for you and will meet you wherever and whenever it is most convenient for you.
It sounds almost too good to be true, doesn't it? That's exactly what we are going to explore in this Find Your Trainer review, whether it is too good to be true or it's simply just so good. We will determine this by looking at how the service works, what exactly it provides, and most importantly, we are going to look at some Find Your Trainer reviews from existing customers. Let's dive in!
About Find Your Trainer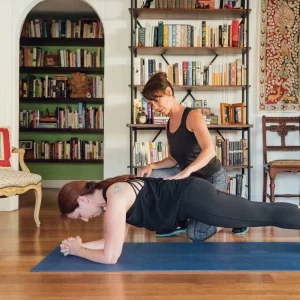 Find Your Trainer or FYT for short playing on the 'fit' and 'fitness' theme, is a New York City-based online service founded in 2013 by current CEO David Hung and Head of Sales and Marketing Joshua Martin. FYT's mission is to help its customers achieve their health, fitness, and weight loss goals by taking the guessing work out of finding the perfect personal trainer for you.
The company bases this on your location, personality, goals, and experience through an in-depth questionnaire. After matching with a PT, they will come to you wherever is most comfortable for you, whether that's at home or in the park. Or even virtually if that's what you prefer. And will create a personalized exercising program based on your fitness level and your goals.
The site offers the largest database of certified, trusted, and vetted personal trainers, and yoga and Pilates instructors across the USA. And at the most affordable prices at that. Why? Because as surprising as it is, PT sessions are cheaper when the trainer travels to the customer as most gyms offering a personal training service charge high rates while also requiring a regular membership payment on top.
And if you're not happy with the experience or the PT, there is usually no option of a refund. Whereas if you're not happy with FYT, the company offers to give you your money back after the first session.
Find Your Trainer makes sure everything is done in one place, from matching to scheduling to billing, so that the process is easier, more organized, and streamlined. But surely there must be some downsides to it, right? Let's have a look at both some pros and cons of the service before we continue our extensive Find Your Trainer reviews.
Pros
Offers an extensive database of certified, vetted personal trainers across the US
Every personal trainer's identification, certifications, insurance coverage, and criminal history are diligently verified
Keeps everything organized in one place, from matching to billing
More affordable than a regular gym's personal training service
Offers your money back after the first session if you're not satisfied with the selected trainer
The trainer creates a personalized program just for you
A trainer will come to you wherever and whenever suits you
Trainer provides all the necessary equipment for a session
Cons
Not available outside of the US
Trainer information and availability are not always up to date
Session fee is charged upon the match, even if it turns out the trainer is not available after match, which can create complications with billing
Automatic renewal
No easy cancel button - customers have to email customer service to cancel
How Does Find Your Trainer Work?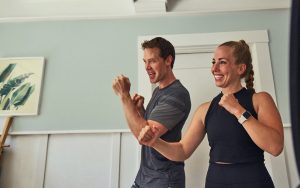 The Find Your Trainer process starts with you putting in your zip code to narrow down the site's extensive database of personal trainers to those that are near you. What follows is a questionnaire designed to establish your preferences and goals through questions like:
What Are Your Fitness Goals? – given the choice of getting stronger, losing weight, feeling better and healthier, recovering, and preparing for an event
How Active Are You Now?
Your gender and age
Where Do You Want to Train? with the choice of your home, building gym, outdoors, a private studio, or virtually
When Do You Want to Train? referring to the time of day and whether you prefer weekdays or weekends
What Are Your Trainer Preferences? – this includes their gender and approach, from a drill sergeant to a supportive and nurturing coach
The system then creates a list of matches best suited for you based on your answers. The next step is to organize a session, which usually lasts between 55 and 60 minutes, with your chosen personal trainer and create a personalized training plan for you with your trainer. The session can take place anytime and anywhere depending on what is most convenient for you.
Including:
your home or hotel
outdoors, such as the park
your building, office, or hotel gym
a regular gym you belong to if outside trainers are allowed
virtually
And if you're not satisfied following the first session, FYT will give you your money back. If you want to train together with a friend or a partner, you can do that too. The rate for partner training of two is 1.5x of the regular rate of the trainer, while for small group training (up to 6 people per group), it is 2x of the usual rate. So you can all save some money that way.
Find Your Trainer Subscriptions Review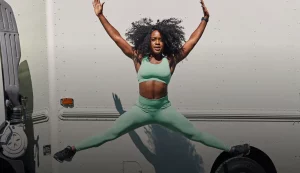 Is this sounding good so far? The next step you need to take (in fact you make this choice prior to your first session) is deciding what pricing plan you're going to sign up for. Find Your Trainer offers a choice of 3 different subscription programs, which vary in the number of training sessions you sign up for. But what's included in all three is:
Insurance for all scheduled sessions
Sessions are valid for one year
No signup or membership fees
Unused sessions are fully transferrable, even though they are not refundable
You never pay the trainer directly as that is done through the service and you can change your PT at any point if you become dissatisfied throughout the sessions.
4 Session Subscription Review
If you don't want to commit to a long run of training, then the basic 4-session plan will be a perfect taster for you. Of course, if you are pleased by the end and hungry for more, you can extend your training. The trainer rates vary but start at $37 per session and with this basic subscription plan, you will be paying their standard session rates, which is not the case with the other two programs.
12 Session Subscription Review
The next step up is the 12-session subscription, which is the most popular with the FYT customer base. It offers a 5% discount on the trainer's standard session rate saving you a little bit of cash while providing a well-rounded and reasonably long sequence of training sessions.
24 Session Subscription Review
The longest subscription plan of 24 sessions offers the best value as it gives you 10% off the trainer's standard session rate. Are you ready to take a deep dive into your exercise routine and stick it out long term? Then this is the one for you. And remember, you can stretch these out across a whole year.
Find Your Trainer Reviews from Customers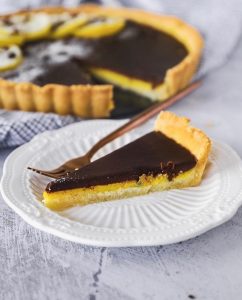 Existing customer reviews are often the most informative when it comes to learning about the product in question as they describe their first-hand experience with it. That's why we've looked at many Find Your Trainer reviews from customers. And what are some of the things we've found? Firstly, the website's reviews are slightly misleading in our opinion as they are 100% positive. No negative 1-star review insight.
Meanwhile, Trustpilot offers a very different picture earning the brand only a 2/5 score. Even though 83% of the reviews have offered an excellent 5-star rating, which equals 133 reviews out of 161. And what were the other 12% unhappy with?  While many are happy with the trainers themselves, customers are often unsatisfied with the way the site works, the billing system, and cancellation, which has to be done via emailing customer service. Here is a sample of a few of these customer reviews:
"It was very easy to navigate the website and to peruse the available trainers. Customer service was excellent as I had a question about billing which was resolved with no issues and very quickly. I had my first training session and my trainer, Jeff, made immediate contact and was on time for the session. He was professional but at the same time personable."
"Useful for finding and booking trainers. The website could update some of its features to make it more user friendly: making it easier to cancel a subscription, giving users the choice to auto renew packages or buy them one time. (Currently, subscriptions are automatically renewed and you must contact FYT to cancel.) Trainers don't always keep their info updated, like availability and whether they'll come to you, it would help if FYT periodically asked trainers to update their profiles."
Popular Alternatives to Find Your Trainer
Further customer reviews
"I've now used FindYourTrainer for ~2yrs. Very helpful: I can find a trainer for specific activities and specific times. Honestly, this removes the "excuse" that I had been using…."it takes so much time and effort to find a trainer"….with Find Your Trainer I could no longer hide behind that excuse. Thank you for helping me take an actionable step for my health!"
"My trainer is awesome!!!! He's the best thing about the website. The way you book it, the subscription packages, and their arbitrary renewal of this subscription sucks. I would like the site more if I as the customer had control over when I bought my packages yet the website controls when they want to charge you. Very frustrating and made me have a serious talk with my trainer about quitting his services because of the website."
"I was very pleased with my initial session with my trainer and wanted to book multiple sessions with her and purchased an 8 session package. However, I have been unable to book the same day and time with her for future sessions. Having to use the resources on her page make that extremely difficult. In speaking with her it seems that the company tells her when she has clients who want regular sessions, so I will have to try that route. It wasn't clear that I would have to deal with the company's concierge instead of the trainer."
Sign Up for Find Your Trainer
Signing up for Find Your Trainer is very easy. Create an account on the website and click the button that says 'Get Started' to do exactly that – get started, match with a trainer, and start your training.
Find Your Trainer Promotions & Discounts
Find Your Trainer regularly offers discounts and promotions to save you some of your hard-earned money. So if you're after a Find Your Trainer promo code, here are some current ones available:
FYT50 for 50% off
Save $20 with code MATCH
Save $20 off your first purchase with code SPRING
Discounts are also part of the 12 and 24-session subscription programs, 5% and 10% off the trainer's standard rates respectively, as previously discussed.
Contact Find Your Trainer 
In this in-depth Find Your Trainer review, we have tried to answer any possible questions you might have. However, if any queries remain unanswered, feel free to get in touch directly with the company's customer service through:
Email at [email protected]
Contact form on the website
Message box on the website
Facebook
Instagram
Twitter
Pinterest
Find Your Trainer Reviews: Editors' Verdict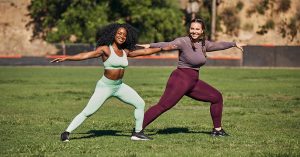 Now that we've looked at all the aspects of the company, how it works, what it offers, as well as its shortcomings and where it could improve, it's time to decide – is Find Your Trainer a service that is worth it for you? And after doing our diligent research and taking everything into consideration, we believe that yes, it is worth the investment (both your money and time).
Especially if you are a beginner, want to hit a goal for an important event like a wedding, are recovering from an injury, or have hit a plateau. We love the flexibility of the training and the way it puts you in charge of your fitness while also helping you along the way. We are also impressed by how easy and quick the process is.
Could FYT improve? Absolutely! How? First of all, the trainers' profiles should be updated more regularly and diligently to avoid a customer's disappointment, when they find out that actually the trainer they matched with is either not available or is not willing to travel to their location.
Secondly, the automatic renewal of the subscriptions is something that should be scrapped, in our opinion, to truly make the client the boss. Instead of them having to chase customer service via email to get a refund etc., which is a clear inconvenience. Cancellation should also be much simpler. At the moment, the same thing has to be done to cancel a subscription – email customer service, which is way too long of a process. Just get a 'Cancel' button.
Are you looking for other health and wellness brands? Check out our reviews of Cowboy and Gaia Herbs. Alternatively, have a look at our Figs review.
Find Your Trainer FAQ
How do you vet in-home trainers?
All personal trainers are certified, insured, personally screened by our team, and selected for their expertise and professionalism. FYT partnered with Vetty, an independent third party, to verify each trainer's identification, certifications, insurance coverage, and criminal history. Trainers with a checkmark on their profile have completed their third-party screening.
How long do sessions last?
Each session usually lasts between 55 and 60 minutes.
How much do trainers cost?
The trainers start at $37/session and vary depending on the number of sessions you buy. Each trainer's prices are listed in their profile.
Is FYT trainer certified?
Yes, all of the FYT trainers hold one or several professional certifications.