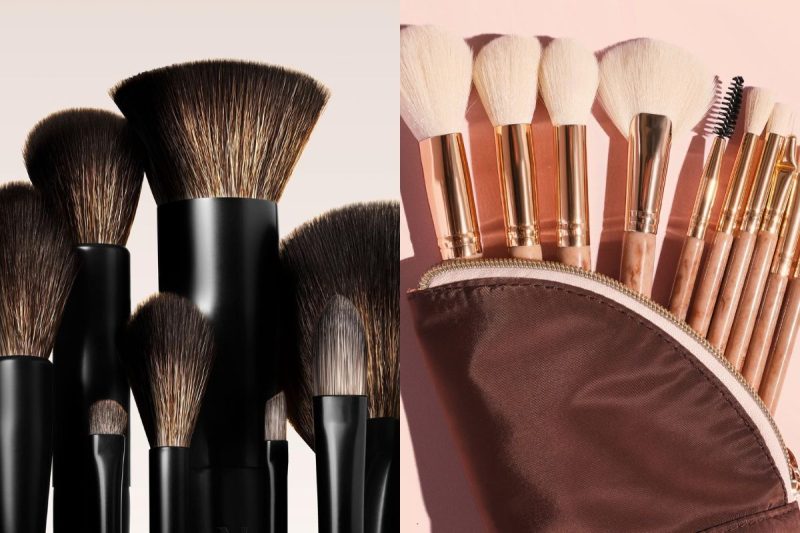 In this BH Cosmetics vs Morphe review, we're taking a closer look at brushes and tools supplied by both companies and finding out if it's really worth spending more on the only thing in your makeup bag nobody else sees. What's the difference between Morphe brushes vs BH cosmetics?
Choosing the right makeup is only half the battle – you still need to apply it, and the right brushes and applicators can make a world of difference to your finished look. Not to mention they can even save you time, money, and products from do-overs when you make avoidable mistakes.
About Morphe Brushes vs BH Cosmetics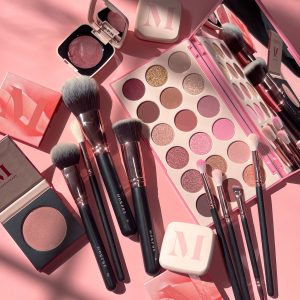 BH Cosmetics Brushes vs Morphe brushes is an interesting comparison because Morphe began by selling brushes and expanded into other cosmetic products, whereas BH began with cosmetics and expanded to start selling accessories.
Morphe began making brushes in 2008 when salon-quality tools were difficult to find for average consumers at an affordable price, and they aimed to offer professional tools to everyday consumers without the celebrity price tag.
It wasn't long before they were a household name and other companies began jumping on the at-home makeup artist bandwagon. But is morphe still the expert in the field, or was it simply the first company to notice a gap in the market?
BH is well known for supplying quality products within a budget-friendly price range while keeping everything vegan and cruelty-free across its entire range. The appearance of brushes and brush sets at a similarly competitive price point has caused excitement in the vegan makeup community as with BH, there's no need to search through every brush to find the ones without natural bristles.
BH Cosmetics has a bit of a cult following, but do its brushes meet the expectations of its discerning customers, or are they a gimmick to get you to add more to your shopping basket? 
Morphe Brushes vs BH Cosmetics Pros and Cons
Morphe Brushes
Pros
A truly budget-friendly brand with some of the cheapest basics we've seen.
Responsive to complaints when things go wrong.
The entire range is vegan and cruelty-free.
Cons
Limited range of brush styles.
Delivery times are sometimes misleading.
BH Cosmetics
Pros
A household name in the makeup brush industry.
A huge range of brush shapes and styles, including both synthetic and natural bristles.
Supports LGBTQ youth charities.
Cons
Slow and unresponsive customer service.
No certifications proving cruelty-free or green credentials.
Morphe Brushes vs BH Cosmetics Brushes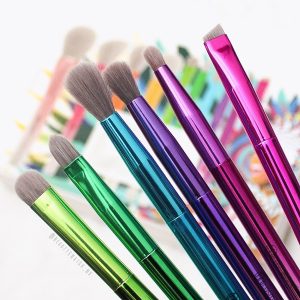 All BH Cosmetics products are leaping bunny and PETA certified as vegan and cruelty-free, which is fantastic news for anyone practicing a plant-based lifestyle and wants to make sure their cosmetics are as kind to animals as their diet.
If you prefer what's known as a 'natural bristle,' which is usually made from animal hair or fur, then you won't find any of these brushes at BH as they believe synthetic materials technology is now capable of replicating the variation in animal bristles that professional makeup artists used to rely on.
Morphe has a range of vegan brushes with synthetic bristles, which are all clearly labeled on its website, but they also stock a range of more traditional brushes with natural bristles.
Both companies carry a range of brush sets with different handles and ferrule materials at varying price points that reflect the quality of the materials and their expected lifespan.
Morphe comes out on top when it comes to variety. Offering a huge range of styles, shapes, and materials to choose from, so you're sure to find the perfect brush or set somewhere in the range. On the other hand, if you just want to grab a basic daily tool while being certain it's come without a cost to the planet, then BH Cosmetics covers all the common bases without you having to dig into the details of each component.   
Package and sustainability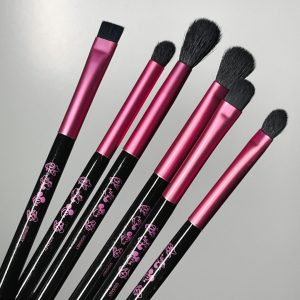 BH Cosmetics has an extensive sustainability statement available on its website and is committed to improving the eco-credentials of its brand and products. It has reduced unnecessary packaging, uses soy-based inks for printing packages and labels, and uses 100% post-consumer recycled material for padding out parcels. It's great to know BH Cosmetics' commitment to cruelty-free cosmetics extends to the planet as well!
Morphe is less open about its green credentials, and we know from experience that this often means there's something to be concerned about. But it's also clear the company puts a greater emphasis on the products than the branding. If you're committed to buying vegan and cruelty-free accessories, then an excellent range is available through Morphe, but it's clear it doesn't think the makeup industry is ready to give up natural bristles quite yet!
It's worth mentioning that Morphe does give generously to charity and is particularly focused on supporting LGBTQ youth charities, with 100% of proceeds from certain limited edition products going to specific charities.
Product types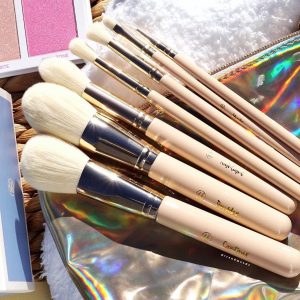 A large part of both BH Cosmetics and Morphe brush ranges is made up of limited edition sets, often in collaboration with well-known artists or makeup professionals. These will frequently vary, so if you're after a specific look for your next purchase of a full set, it's worth checking back regularly to see what special editions are in stock or upcoming.
Morphe has a bigger range of both sets and individual brushes across the board, so if you need something very specific or want to try out an unusual technique that needs a more obscure style of brush, then you're likely to find what you need in Morphe's expansive range.
However, if you're just starting out (or if you prefer to keep your makeup bag simple), then it might seem overwhelming to pick out the right product. BH Cosmetics stocks all the basic brush shapes and sizes in a range of designs to fit any style.
Quality
We all know quality usually correlates with the price of a product, and Morphe and BH Cosmetics don't seem to be exceptions as most customers seem happy with what they get for their money from both companies.
Although both BH and Morphe are considered budget brands, Morphe brushes and sets are about twice the price of BH equivalents, and they do seem to be built to last a little longer. Some luxury sets are also made with higher quality materials.
That's not to knock the quality of BH brushes, though – for the price, they seem to be excellent. And if you're prone to losing or playing rough with your makeup brushes, then lifespan isn't so much of an issue and cheap replacements are a great bonus.
Customer review ratings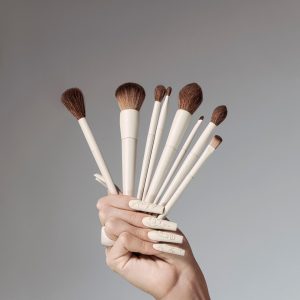 With great reviews for some brushes and sets displayed on both Morphe and BH websites and some happy customers sharing their experiences on Reddit, we were disappointed to find a familiar story of poor communication and missing orders on Trustpilot and Better Business Bureau.
Morphe Brushes' Trustpilot score is a worrying 1.8 over 500 reviews and has over 100 complaints listed on BBB, with very few of them closed or even responded to. Most of these negative reviews concern poorly communicated shipping delays, woefully inaccurate shipping estimates, and lack of communication from customer services when things go wrong.
While the brushes themselves generally meet expectations, and we've seen the customers who do get their orders raving about how much a quality brush has upped their makeup game, we don't think there's ever an excuse for such poor communication. We've seen companies experience more problems but handle them in a way that leaves customers reassured they can trust the company to make things right… Sadly, this doesn't seem to be the case for Morphe.
BH Cosmetics fares a little better on Trustpilot, achieving a score of 3.8, but with less than 100 reviews making up the score, it's questionable how well that reflects the overall customer experience.
What's more reassuring is the 100% response rate to complaints on Better Business Bureau, with BH reps giving personalized and informative responses as well as showing a willingness to take responsibility and apologize.
While this doesn't make it OK that so many customers have a less than optimal experience, it does reassure us that there's a good chance things will get put right if we end up as one of the customers who has a problem! 
Morphe Brushes vs BH Cosmetics: Editor's Verdict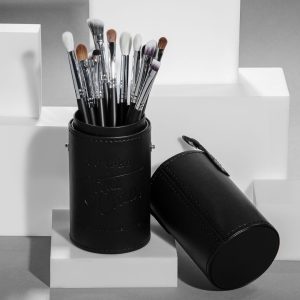 Morphe Brushes vs BH Cosmetics really comes down to what you expect from a makeup brush and where your priorities lie in terms of sustainability and reliability.
There's no denying that BH Cosmetics brushes are some of the cheapest available, as well as coming with a reassuring catalog of certifications to show you're not doing unnecessary harm to the planet – even if you end up replacing them regularly!
On the other hand, a product that's built to last can often work out more sustainable than its replaceable equivalent, even if it is more costly or harmful to produce.
We're happy to recommend both BH Cosmetics and Morphe makeup brushes so long as you're not in a rush to receive your products (since both companies seem to suffer from more than their fair share of logistic issues getting online orders to customers' doors). If you need a new brush stat for tomorrow night, then you might be better off stopping by your nearest drugstore and grabbing one from an equivalent price range. But, if you can wait a while (and don't mind some less-than-optimal customer support), then either of these brands should have a brush that will suit your needs. 
Looking for other makeup brands? Check out our reviews of Natasha Denona, Anastasia Beverly Hills, Jeffree Star Cosmetics, and Kylie Cosmetics.