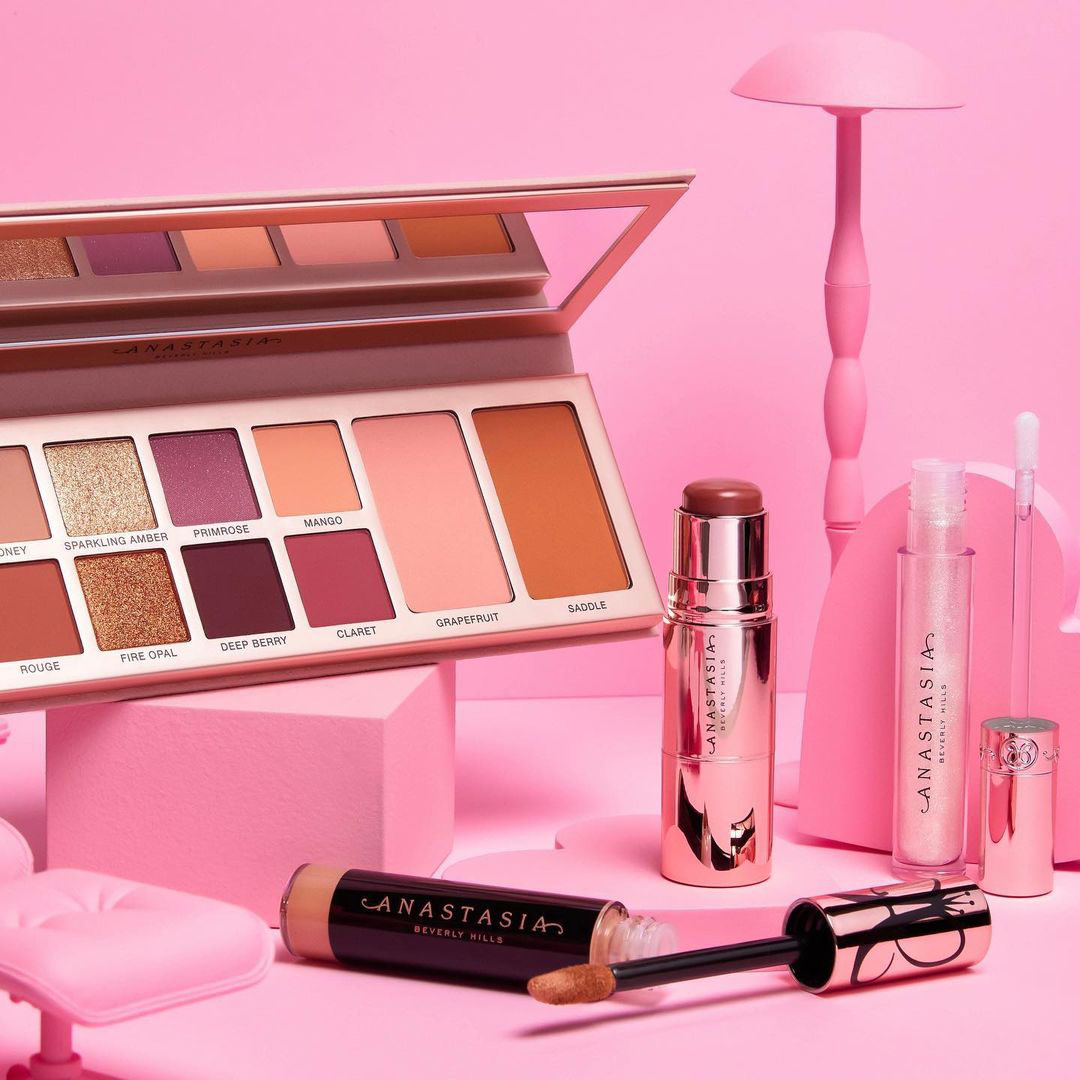 Do you remember a world where our brow game was not so strong? A world where thin, overplucked brows were fashionable, where they always looked more like cousins rather than sisters. That world disappeared when Anastasia Soare introduced the Golden Ratio Eyebrow Shaping Method. She put down the foundations of having incredible brows and in this Anastasia Beverly Hills review we'll demonstrate how this happened and why her products are brow-changing! 
What do we mean by Golden Ratio Eyebrow Shaping Method? Why are ABH products so revolutionary and loved by many? Why did this become a multi-million dollar business? We will answer all of these questions in this unbiased Anastasia Beverly Hills review, so just read on! 
About Anastasia Beverly Hills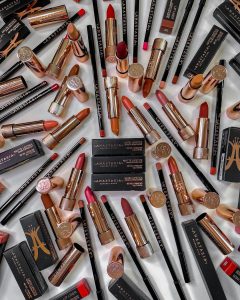 Anastasia Soare is a Romanian entrepreneur who immigrated to the US although she had no language skills or financial support. She studied art and architecture and had a different approach to beauty. Anastasia was working in a beauty salon and there she introduced the 'brow-shaping' technique to her clients. This brow technique was the Golden Ratio method, which meant that you shape your eyebrows according to your face structure.
This all happened in 1990 when women would still pluck their eyebrows extra thin, where nobody would fill them in and just work with their natural color unless you went to the salon and got them done professionally. Anastasia had such a strong vision that she built an empire based on these brow products and later on expanded to all sorts of makeup products and tools. The Beverly Hills flagship salon opened in 1997 and the first product line launched in 2000. If you love her products then you must remember the Brow Wizz pencil which is still an all-time favorite, loved by influencers and customers all over the world.
We also have to mention Anastasia's daughter, Claudia, otherwise known to the beauty community as Norvina. She has been by her mother's side since childhood, doing every job within the company, from customer service to assistant. She has her own social media following with over 1 million followers and many makeup products under her name. Previously Norvina would just come out with a few eyeshadows, however, now she has a separate category on the website as "Norvina Collection". Her style is definitely more colorful, so if you're into that, it's worth checking it out! 
Pros
Quality products for mid-price range, but mostly affordable.

Different makeup products to choose from, constantly coming out with new releases.

Norvina cosmetics featured, slightly different than the usual ABH products.

Cruelty-free brand and some of the products are vegan.

Availability to pay in installments.

US orders get free standard shipping for orders above 25$.
Cons
Doesn't ship to some countries internationally (Spain, Italy)

Some of the products were not liked by many customers, creating doubts for ABH lovers (ex. Subculture palette)
Anastasia Beverly Hills Products Review
Now that you are familiar with Anastasia's story, it's important to talk about the products that helped the brand get where they are now. We will of course include the famous Brow Wizz, but also foundations, mascara, and eyeshadow palettes. 
Anastasia Beverly Hills Brow Wizz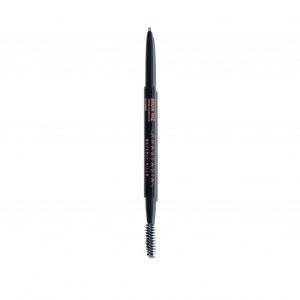 One of the first products ABH came out with is the Anastasia Beverly Hills eyebrow pencil. This ultra-slim, retractable eyebrow pencil has truly changed the game. Why is that? It lets you draw thin lines that look like your eyebrows. The wax formula keeps them in place, shapes, and blends into your skin while giving your brows a fuller look. Now many companies have eyebrows pencils such as the Brow Wizz, but they make one mistake.
The colors are not always suitable for more skin tones. ABH created 12 shades to match multiple skin tones. It's not just the shades that matter, but the undertones. Some people look better with warm undertones, while others with cooler undertones. These 12 shades come in both so everyone can try them out and create amazing-looking brows. 
The pencil costs $23 and received a rating of 4.6 on the ABH website. 
Anastasia Beverly Hills Luminous Foundation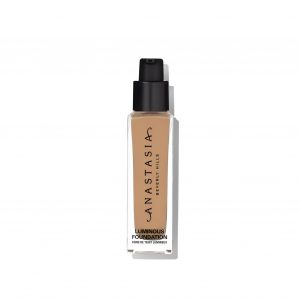 Besides being the queen of eyebrows, Anastasia also came out with multiple different makeup products, such as the Anastasia Hills Luminous Foundation. As the name suggests, it is a hydrating and glowy formula, which by the way is water-resistant. It promises to create a natural finish while keeping the skin radiant. How is the wear? It's supposed to be long-wearing and has medium coverage. ABH also mentions in the product description, that you do not need to set it. 
It comes in 50 shades. Now, if you're not aware, most makeup brands do not have this many shades available in foundations. They usually lack in the darker shades category, so 50 shades of different tones are quite amazing. It is easy to blend and most importantly, there is no flashback and it doesn't oxidize either. The price is $38 and you get a 30 ml product in a glass bottle. 
The reviews are quite positive, it is rated at 4.4 stars and most customers seem to love it. As always we want to be honest and let you know why some do not love it. A few of them had issues with the packaging, which can happen when you're selling thousands of units. Most of the customers also had a problem with color matching. Despite being available in 50 shades, they need to work on an easier way to decide which color is suitable when purchasing online. 
Anastasia Beverly Hills Mascara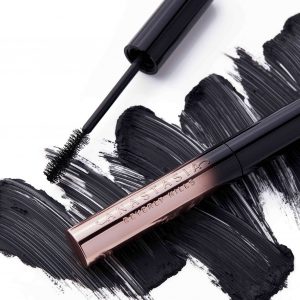 Let's talk about the Anastasia Beverly Hills mascara. We all love a good mascara that makes our lashes long, fluffy without leaving panda eyes at the end of the day. Is this the mascara for you? Well, it isn't waterproof, so we can't guarantee it's smudge-proof. What it promises is to create a dramatic look, jet-black color, and give you a lash lift. You can apply up to 3 coats, depending on what type of look you're going for. 
But how do you achieve a volumizing look without clumping up your eyelashes? Glad you asked! The wand has flexible polymers that ensure your individual eyelashes are coated with the creamy formula. Its conditioning agents will smooth and soften your lashes. A lot of promises for a simple mascara. Does it really work?
Costing 25$ and with an overall review of 4.2, customers have good reviews about it. Recommendations are that you should scrap off excess product and then apply it to your lashes, especially if the mascara is brand new. Some people complained that it does not separate the lashes nicely, while others mentioned it gets flaky after a few hours. Does that mean they received a bad batch? It could be. All we know is that most people love it, so we'll let you be the judge of this. 
Anastasia Beverly Hills Highlighter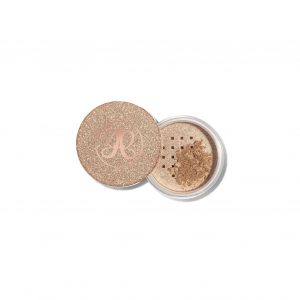 Highlighting was popular before we were all born, back in the 1920s and 30s when actresses would highlight their cheekbones onscreen. It seems like it was slightly forgotten for a few years and then suddenly it became a trend again. Many say that Kim Kardashian introduced it back in 2008, with the all-over face highlight and contour. Anastasia's highlighters were also people's favorite products for years and you'll soon see why.
You might think of the usual highlighter in a pan, but this Anastasia Beverly Hills Highlighter is a loose one. Just like a loose powder, you would apply under your eyes, this loose highlighter can be applied to your cheekbones and help you achieve a radiant glow. This one is a shimmering highlighter, with iridescent pearls that will make you sparkle! It only comes in two shades, but it's supposed to be suitable for multiple skin colors, as demonstrated on their website. Highlighters often give a textured look when they have strong sparkles or shimmers in the formula. This ABH one doesn't seem to do that and women, or men love it! 
With a cost of $25, you get 0.21 oz powder in a small container. Out of 64 ratings, it received 4.5 stars. While the majority of people love using it, some complained of the way it makes their skin look. We can only imagine that for anyone with textured skin, this will probably accentuate the blemishes or pores, so it might not look as "natural" or seamless. 
Anastasia Beverly Hills Liquid Lipstick Set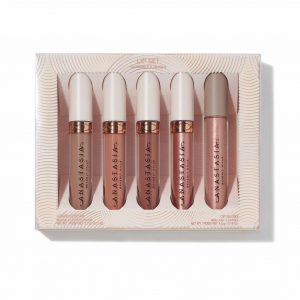 We were not joking when we said that Anastasia Soare built an empire and not just because of her eyebrow products. Their liquid lipsticks are very famous and have amazing formulas. This Anastasia Beverly Hills liquid lipstick set is a great option if you love nude colors. The lipsticks are formulated to full-coverage, ultra-saturated pigment and it dries down to a matte or metallic finish. There is nothing worse than having sticky lipstick, well these ones are not sticky. 
Once it dries down, it feels comfortable on the lips and it lasts longer than a regular lipstick. The lipglosses within the set are also comfortable to wear. They give a mirror-like glossy finish. The shades included in this set are:
Summer Vibes Lip Gloss (Iridescent pink peach with multi-reflective gold)

Beaming Liquid Lipstick (Metallic light pink rose)

On Mute Liquid Lipstick (Matte mauve brown)

Peachy Liquid Lipstick (Matte soft orange)

Sand Liquid Lipstick (Matte butterscotch)
The price for this set is $40 and to give you an idea, individual liquid lipsticks cost $20/product. So this is a very good deal, where you get 5 full-size products with different finishes. Now, we don't want to fool anyone, so we have to be honest about the reviews. Out of 648 reviews, this set received an overall 3.5 stars. Why is that? Many mentioned that some of the colors are so light that they almost look like concealer. Others also mentioned that the formulas were drying and cakey. Yikes! 
Anastasia Beverly Hills Soft Glam Palette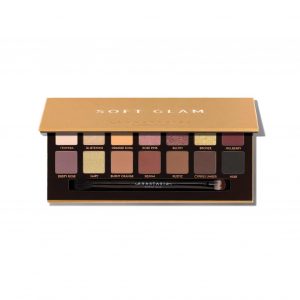 This is a product we know for sure was loved by thousands of women and men all over the world. One of the best palettes is the Anastasia Beverly Hills Soft Glam. Out of all of the palettes they created, this one is amazing for everyday wear but also suitable for a night out when you want a dark smokey eye. The Soft Glam palette comes with 14 shades, both matte and shimmers. These are all highly pigmented and easy to blend. To be more specific, there are  9 ultra-matte shades and 5 metallic eyeshadow finishes. In the palette, you also receive a dual-ended makeup brush and a large mirror. 
Popular Alternatives to Anastasia Beverly Hills
The palette costs $45 for 14 shades. That would come as $3.20/eyeshadow which is a really good price. The eyeshadows come in decent size pans. Out of 277 reviews the palette received 4.7 stars. The bad reviews seem to be about faulty items. Some people probably received a cracked palette or others noticed too much fallout. Knowing how many people and influencers rave about this, the bad reviews don't take away from how good this product is. 
Anastasia Beverly Hills Bronzer
Next up is the Anastasia Beverly Hills bronzer which is available in 6 different shades. That doesn't seem to be a lot of shades, since there are so many different skin tones out there. They claim that this bronzer offers a naturally sunkissed glow for all skin tones. It has a matte finish but with buildable coverage. So it shouldn't look muddy or cakey if you layer it. Cool and olive undertones should also be able to use this bronzer.
The price is $28 and once again you get quite a good amount of product. Only 81 people reviewed it and it received 4.8 stars. Customers say it is a great product, but they wish it came in darker colors. Most of them mention that it's a really good product and even the colors are great. Few people even used it for contouring and she had olive skin. So overall it's a great product at an affordable price! 
Anastasia Beverly Hills Reviews from Customers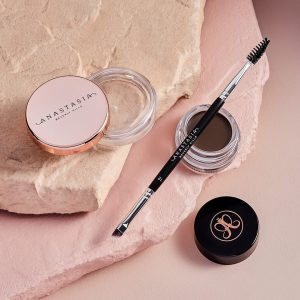 So far we have read a lot of good things about Anastasia Beverly Hills products. Are they really good? On Trustpilot, they received 4.7 stars from 225 reviews. This number is quite low, but it still shows that customers love using the products. Many have praised ABH Customer Service as they were extra helpful when there was a faulty product or someone wanted to return an item. The amazing reviews are:
"Excellent products + fast delivery"
"Great products and customer service"
"Best makeup" or "Best service"
A few of the reviews were bad, which is natural. Some orders didn't arrive and that frustrated the customers. On Trustpilot, every single review received a reply and they seem to be really helpful. As with every successful company, there will be issues with either the process of order, products or customer service.
We also went on Influenster and found reviews on individual products. These are more accurate as one product can have over 3000 reviews. The Modern Renaissance Palette received 4.8 stars out of nearly 50,000 reviews. That is impressive! 
Sign Up for Anastasia Beverly Hills
Signing up for an ABH account is very simple. All you have to do is just fill out your details such as name, email, and choose a password. When signing up you can opt in to receive emails from them with new arrivals, special offers, and other discounts. 
Once you have signed up and created your account, you'll be able to see your personal data, orders, addresses, wish list, and payment settings. The wishlist is a fun list where you can even invite your friends. At the orders tab, you'll see your current order status and all of your previous orders. It is worth creating one if you plan on being a regular customer. 
Where to Buy Anastasia Beverly Hills
Thankfully, ABH can be found just about anywhere. Under the Stores section, if you choose the country and enter a zip code, the location of the stores will come upon the map. Besides the online website, ABH is available in Dillard's, Macy's, Nordstrom, Sephora, Ulta and other retailers in over 25 countries. 
In case you have the option, it's recommended to try out some of the products in-store before you purchase them online. As we have previously mentioned, a few of the products were a bit deceiving in the photos and if only customers had the option to view them in person, they could have avoided choosing the wrong item. 
Anastasia Beverly Hills Shipping and Return Policy
Shipping:
If you wish to purchase an Anastasia Beverly Hills sultry palette then you must know about the shipping information. Compared to other brands, you don't have to spend hundreds of dollars to have free shipping. In case you spend $25 you are already eligible for Free standard shipping. 
International shipping is also shipped from the USA. If you spend $100 then you'll receive free standard shipping, otherwise, it will cost $20. ABH sadly informs that they do not ship to Italy or Spain at the moment. 
Returns

:
You're not happy with what you have ordered? No problem, they accept 30-day returns of any product. ABH will only refund your product if it's not overly used, which is understandable. For any US orders, there will be pre-paid labels included in your shipping. After you have returned the item, you'll receive a refund in 5-7 business days. In case you have purchased products internationally, the shipping cost will not be refunded.
Promotions & Discounts
Like with any makeup brand, Anastasia Beverly Hills makeup products also go on sale and you have a lot of different offers. When you browse on the website, under the Products section, at the very last tab you'll notice the Sales & Offers category. These will be constantly updated, so you would have to either subscribe to the newsletter to get them in your inbox, or check back on a weekly basis. 
Contact Anastasia Beverly Hills
It is very easy to contact ABH Customer Service. There are two ways to do this:
Phone: 800.310.3773 Monday -Friday 9AM-6PM, CST

By filling out their contact form. You will get a response in 48-72 business days
Anastasia Beverly Hills Review: Editor's Verdict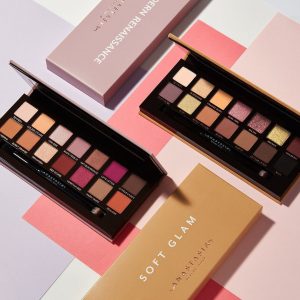 We're sure you are curious about our verdict and want to know after reading the Anastasia Beverly Hills review whether the products are worth the hype or not. We will say that they are! ABH has been on the market for over 20 years. You can be sure that some of the brow products will not disappoint you and they are always creating new ones, depending on trends and how the beauty world is evolving. 
The best thing about Anastasia Beverly Hills is that they have so many different makeup products to choose from and the reviews talk for themselves. Customers love the products, when they drop anything they also take into consideration different ethnicities, skin tones, and shades. There could be an even better shade range in many of their items, however, they are not the worst brand in this area. 
The only concerning thing about the brand is that due to being a multi-million dollar company, it is inevitable that you might receive products that are dried out, broken, not performing how they should. As they produce thousands of units, bad production can happen. The good thing is that you can reach out to their customer service and receive a refund if you've had any issues with any of the items ordered. 
If you're also thinking 'Is Anastasia Beverly Hills cruelty free?', then the answer is yes! ABH is 100% cruelty free and some of the products are even vegan (see product page for more information). For a brand like them, this is crucial! 
Alright, now we have talked enough things about ABH. The bottom line is, if you want a reliable brand that comes out with new products quite often, they are your go-to brand. We will leave the final decision to you, however, as the style of ABH might not be everyone's cup of tea. 
If you're still interested in other high end beauty brands, then check out our reviews of Natasha Denona, Kevyn Aucoin, Pat McGrath, and Benefit Cosmetics.
Anastasia Beverly Hills FAQ
Does Anastasia Beverly Hills offer free samples?
Yes, you will receive free samples with each order. All you have to do is add them to your cart when an order is placed. You can only add this before the order is placed, you will not be able to order sample products individually.
Are Anastasia Beverly Hills products registered by FDA?
That is correct! ABH confirms that their products are regulated and registered by national government institutions, one of them is FDA and the other is ICMAD.
Is Anastasia Beverly Hills a clean brand?
There are no disclaimers or information about this on their website. We do not know for sure if ABH is a clean makeup brand, we will have to update this once/if the information becomes available.
Is Anastasia Beverly Hills cruelty free?
ABH is 100% cruelty free! We are pleased to say that they do not test on animals and many of their products are also vegan