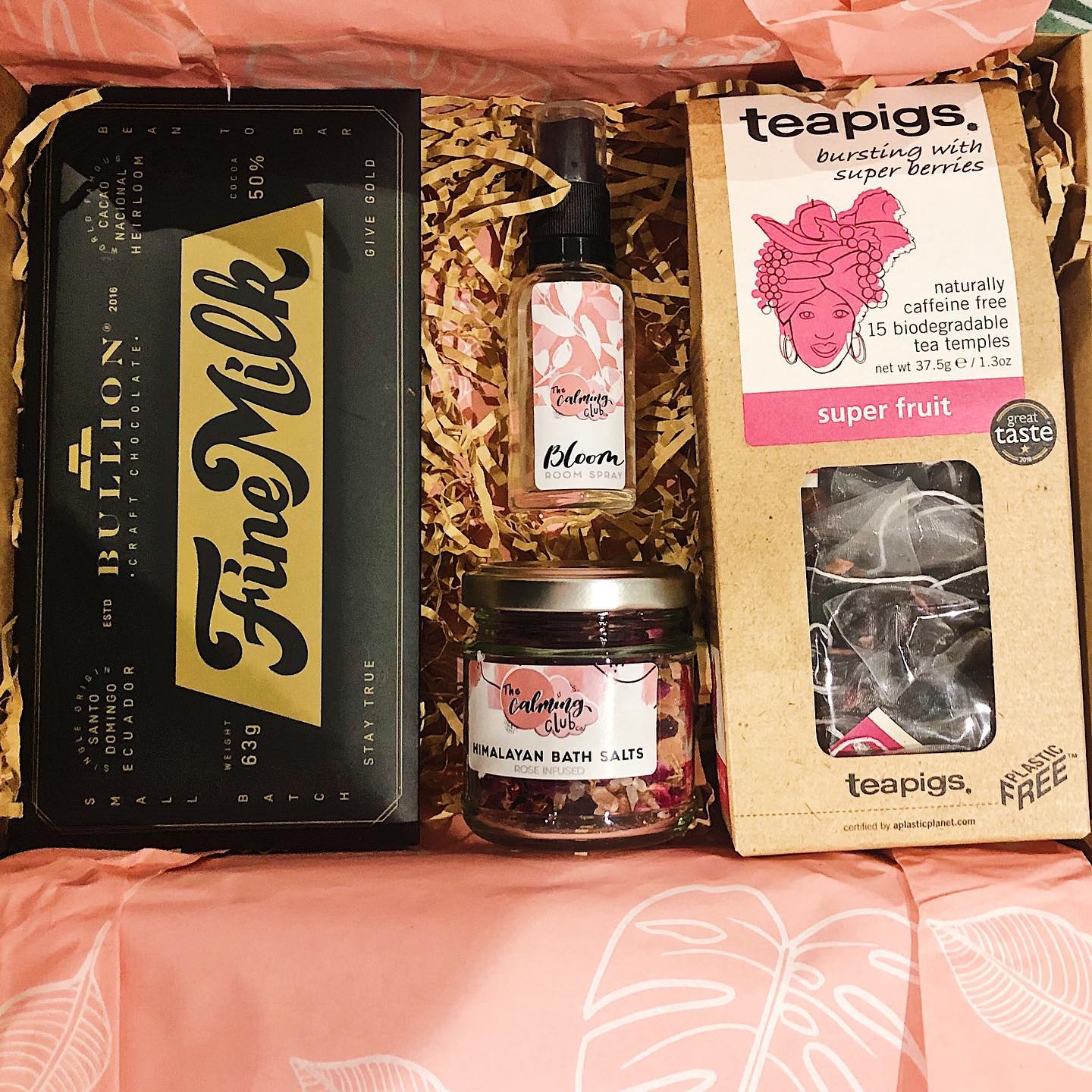 It's easy to get so carried away with a job or taking care of family responsibilities, forgetting that you also have to prioritize yourself. With a self care subscription box, you can pay more attention to your needs and practice self care as a lifestyle. Active self care helps relieve stress and boost your overall mental and physical well-being.
In addition, there are different kinds of subscription services that are fully committed to helping you make your self care dreams a reality. These brands make it easier to prioritize self care by sending relaxation, meditation, and wellness goodies straight to your doorstep. Each box may contain skincare, makeup, food, or any wellness or holistic item that makes you happier.
10 Self Care Subscription Boxes
In the subscription service industry, there are many self-care boxes, and many brands allow their customers to personalize their boxes. However, if you're unsure where to start looking, you've come to the right place. This list features the top subscription boxes, from men's and women self care boxes, to eco and vegan self care boxes.
1. The Calm Club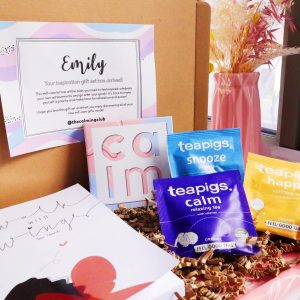 In the wake of the Covid pandemic, many people realized the importance of self-care to improve overall well-being. Emma observed a gap in the market for authentic self-help brands that help you to nurture your well-being and protect your mental health. The Calm Club allows members to create a self care subscription box that helps relieve stress and anxiety.
It's a welcoming community of dreamers, believers, and over-achievers who want to give back to themselves. The club offers a wide range of wellness products that you can integrate into your lifestyles or busy schedules without stress. Its products and resources are designed to help you develop mindfulness skills for anxiety and stress.
The Calm Club openly works with a mission to help ambitious women overcome anxiety so they can feel calm and confident in themselves and their work. At The Calm Club, you can customize your self care subscription box and choose the items you want in your care package. Customers will also find how to use some resources and tools to benefit their mental health.
In addition, it teaches positive affirmations and mindfulness tips to help you stay confident and in control as you go about your work. The brand offers self-help products that you can use in your time to practice a wholesome lifestyle. With the Master Your Morning Workbook, you will discover a simple and exciting self-care routine you will love doing every day.
In addition, the brand's Calming Cards is a collection of self-help cards with different tips and techniques that you can use to relieve anxiety or stress. In the Calm Club's gifts shop, you'll find different gift sets and self care items that you can share with your loved ones. On the website, you can also learn tips directly from self-care experts.
2. Gadget Discovery Club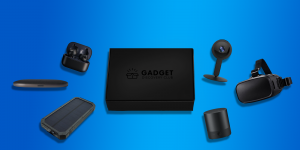 Gadget Discovery Club has just what you need if you want a decent men's self care subscription box. Different subscription services in the market are streamlined to suit your needs, from grooming products and food boxes to cocktail kits and wine clubs. However, Gadget offers a fresh new twist with its tech subscription boxes.
This is a subscription service for tech fans and anyone who loves the idea of receiving a brand new gadget via mail every month. Some popular items in the past boxes include a portable blender, mini Bluetooth speaker, a solar power bank, and so much more. Unlike other boxes with mini products, Gadget's boxes come with 4-5 deluxe all-star products.
In addition, Gadget boxes do not typically feature popular tech companies like Apple, Sony, and others. Instead, you can expect interesting, unpredictable items that are cool, fun, and useful. It is a cool way to discover the latest gadgets in the tech world. It gives you the pleasure of discovering a surprising new tech product every month.
To be a member of the Gadget Discovery Club, you must pay a monthly renewal fee of $35. More so, the item in the box cost at least £100/$150 and may cost more depending on the brand and quality. Gadget Discovery Club also offers a safety blanket where you can return any unwanted item and get your full money back.
Additionally, Gadget has been featured on GQ, Wired, TechRadar, Digital Spy, and other notable media outlets. Every gadget box comes with entertainment, home, or lifestyle devices to help you upgrade your electronics game. All the products come directly from the brand, so you know you're getting full value for your money.
3. Bathbox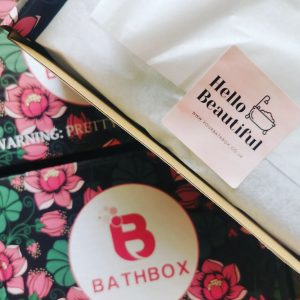 With a bath subscription box, you can make bath times a special and more holistic experience. UK-based Bath box offers a self care subscription box filled with many bathtime goodies. Each box has five different bath time items such as Bath bombs, Bath salts, Bath Fizzers, and more. All Bath box products are tested on humans, and it doesn't tolerate animal testing.
In addition, every month's box comes with a different theme, and it is freshly made for the month's use. Bath box products are handmade and cruelty-free. The brand uses only fresh, healthy ingredients, and it supports sustainable practices. For instance, you can subscribe to the plastic-free option, where biodegradable packing chips protect your bath bombs.
Additionally, Bathbox allows you to try new products, which is the best thing about subscription boxes. You will find different luxury bathing items that make bath time even more special. One of our favorite items in the past Unicorn box is the shampoo bar. It is cheaper and eco-friendly than regular liquid shampoo.
The Jasmine Solid Shampoo bar has a sweet and lovely jasmine scent, with a strong foamy lather. You'll also love the Horn Bath Time bomb, which gives you a strong, lasting freshness all day. In addition, Bathbox has been featured in Allure, Byrdie, Cosmopolitan, and other respected media publications for their UK and US-based audiences.
You can join the Bathbox subscription service for a membership fee of $9.99 and wait for the monthly dispatch, which is between the 15th – 25th of every month. Note that you cannot purchase a month's box after it has been shipped, so you will have to wait till it starts accepting new subscriptions. Meanwhile, you can also cancel your Bathbox subscription anytime you want.
4. TheraBox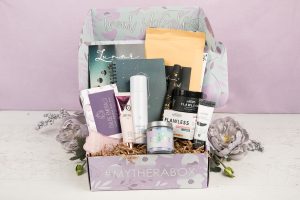 If you want an authentic self care package that you will find helpful in your daily routine, try Therabox. Therapists specially curate the Therabox self care subscription box with unique and innovative products you can use to care for yourself. It allows you to practice self care to reduce stress and overcome mental challenges.
Every month's box features a different theme and comes with a magazine that includes vital information about that month's theme. Therabox's monthly wellness box includes eight full-sized therapist-curated products to encourage self-love and mindfulness. The Therabox mission inspires happier lives with joyful activities and helpful self-care products.
With Therabox, you can expect to find journals, essential oils, aromatherapy, clean beauty skincare, bath, body care, and relaxing/wellness products. You will also find some mindful activities to practice more positive self-care habits. Therabox allows you to treat yourself and may come with some affirmation cards to build your mindset.
Additionally, the brand has been mentioned on NBC News, Forbes, Popsugar, ABC news, Elite Daily, Huffington Post, Buzzfeed, HGTV, and other notable publications. Some of Therabox's past themes include 'Sweet Dreams,' 'Staycation,' and 'Recover.' Every month's theme addresses a different aspect of your life to ensure overall mental and physical wellness.
You can browse 'The Happy Shoppe' for one-time purchases or subscribe to the monthly subscription box. The subscription plans start at $34.99 for monthly payment, or you can choose from the 3, 6, or 12-month plans to save on multiple monthly subscriptions. All the items in the box have a retail value of $195+ items, and you can choose to skip or cancel any box.
5. Melt Chocolates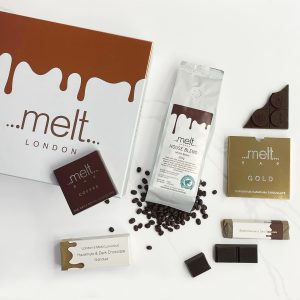 You can consider Melt Chocolates for a lovely mom self-care subscription box. If you also have a sweet tooth, you can consider this family-owned chocolate factory for a wide tasty selection of chocolate treats. Melt chocolates stand out with self care subscription box products from colorfully wrapped bars to fresh chocolates and hot chocolates; you can choose from several options.
Melt also values ethical and sustainable production methods by adopting a farmer's fair trade policy and plastic-free production. It is vegan-friendly, and every product contains natural fresh ingredients with low sugar levels. All Melt chocolates are handmade in the store kitchens to minimize food miles; you can watch your chocolates being made.
Additionally, it uses the best ingredients from all over the world so that you can be sure of wholesome and refreshing taste quality. Melt uses cocoa from fair trade farmers and ethical companies to support local communities and the environment. It allows you to experience the rich background of cocoa in different kinds of chocolate.
Melt chocolates are freshly-made by top chocolatiers with low sugar content, artificial flavoring, stabilizers, and chemical preservatives. You can go to the brand's store kitchen whenever you want a chocolate fix. However, with the Club Melt subscription service, you can get your fresh, luxurious chocolate delivered to the front of your doorstep.
Different subscription plans include:
The monthly bars trio.
A box of fresh chocolate.
A combo package for $19.99 every month.
You can also subscribe for the vegan chocolate option and the mini bar subscription plan for $9.99 per month. With a Melt chocolate subscription, you can gift yourself or your loved one a fresh batch of chocolates every month.
6. Chakra Box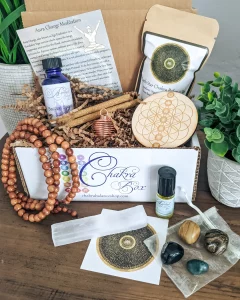 Chakra balance is a spiritual company that offers a wide selection of resources and tools to help unlock your spiritual strengths for mental and physical wellness. Sometimes, you must connect to the spirit to unlock certain physical benefits. With Chakra, you will find a helpful, spiritual men's and women's self care subscription box.
The Chakra box is a 9-month subscription plan, and each box is curated for every Chakra with products that help center your body, mind, and spirit. Mentors believe that you can unlock different healing properties where the mind, body, and spirit are one. Experts select every item in the chakra box to match every Chakra and support your quest for well-being.
Additionally, the luxe chakra box comes with 9-12 items for each Chakra, including organic synergy aromatherapy items, exclusive Chakra balancing tea blends, and essential oils. Every luxe box contains different Chakra balancing gemstones, crystals, pyramids, clusters, points, pendulums, and more. It also includes meditation tools like Smudges, Palo Santo, and Incense.
In addition, you can use the digital download resource to find meditation music to help purify your space for meditation. Other tools in the box may include a Yantra Sticker, Affirmations, Guided Meditation, and Yoga poses. Each chakra box comes with an email that explains all the details of the Chakra. You can also expect your subscription box at the beginning of each month.
7. Seven Days of Self Care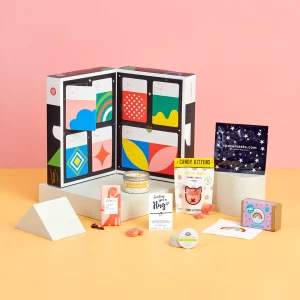 If you want an exciting advent calendar to help you look forward to any occasion, think Seven Yays. This independent family business is on a mission to bring joy and make those special moments in your life last longer. You can count down to a birthday, anniversary, graduation, or event with a week of exciting treats.
Even if there's no event, you can get a Seven Yays box to treat yourself for working hard. It is a perfect way to enjoy seven days of self care with thoughtful, fun, exciting gifts that makes you feel happier and good about yourself. The Sevenyays box comes with three different subscription plans such as the Create your Own, Ready Made Yays, and Mystery Yays boxes.
With the Create Your Own Yays box, you can choose six countdown gifts and one bigger gift option for the last day. The brand offers over 400 gift options, so you can select seven unique gifts your loved ones will love. Or, you can pick the Ready-Made option and choose from 25 curated boxes for different types of occasions. Ready-Made Yays costs $30 and comes with a box and greeting card.
You can also choose your box design and heartfelt greeting card message to send to your loved ones. However, with the Mystery Yay box, you can do something nice for yourself. It includes seven mystery items to guarantee seven days of anticipation, smiles, and surprises throughout the week. All mystery boxes come with free delivery, and you can treat yourself to this package anytime.
8. The Personal Barber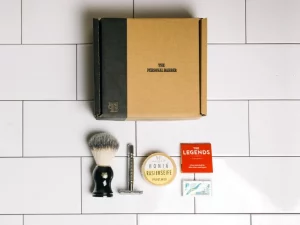 If you're looking for a fantastic men's self care subscription box, you can't go wrong with The Personal Barber. This brand offers all the shaving tools and grooming materials you need for a clean shave in a luxe grooming subscription box. It has been featured on Coach Mag, Esquire, and Independent Mag as one of the best subscription boxes for men.
The brand offers safety razors and accessories to ensure a clean, smooth shave. With this brand, you can easily switch to a single-blade razor to avoid unruly stubble, razor bumps, ingrown hairs, or irritation. It helps to make shaving a fun, exciting, and enjoyable experience, with simple and easy grooming products for proper everyday use.
The Personal Barber subscription plan first comes with a Starter Kit with safety razors, brush, soap, and replacement blades. You can also choose the Essentials Box for shaving soap or cream and ten replacement blades. Meanwhile, the Discovery box comes with a handpicked soap/cream, ten blades, and two full-size shavings or skincare products.
9. OK Beauty Box
OK Beauty gives you a self-care subscription box cheap, with five amazing beauty products with a retail value of $80. It is featured in Saturday, New, Notebook, and Daily Mirror magazines as one of the most affordable beauty subscription boxes. The first box costs only £4.95, and the renewal boxes are £15 with free monthly delivery.
The company features name brands and upcoming beauty brands that offer high-quality, luxe products. It also offers a recyclable eco box for sustainability and environmental protection. You can also skip or cancel a month's subscription anytime you want.
10. A Box of Happiness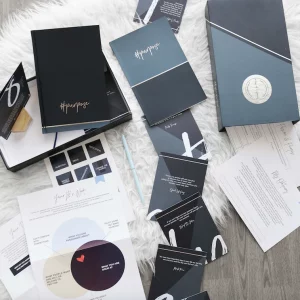 The company provides a Box of Happiness that is a self-care subscription box cheap and useful for anyone. Every box comes with happiness planners and other development tools and resources that help you master your mind and be happier. It is a top self-assessment brand that provides you with the tools and resources to reach a higher self.
One of the brand's best-selling products in the Explore Your Inner World Guided Journal set. It has different themes, such as Abundance, Anxiety, and Gratitude, so that you can unlock ideas for happiness and growth. The brand also offers regular workshops and daily affirmations or manifestation guides as you organize your life completely.
Self-care Subscription Boxes: Editor's Verdict
After spending most of your time and energy attending to others' needs, you need to take some time off to pay attention to yourself. A self-care subscription box can help you take care of your self-care needs by sending wellness materials and goodies directly to your doorstep.
Depending on your taste and preferences, you can treat yourself to any of the brands above. The best subscription boxes come with full-sized products from premium brands at discounted prices. It also allows you to discover new and exclusive products based on your interests.
Do you enjoy reading these fun lists of brands? Read our reviews of 10 Essential Subscriptions Women, 10 Amazing Makeup Subscriptions, 10 Best Hair Product Brands for Women, and 20 Best Makeup Brands.