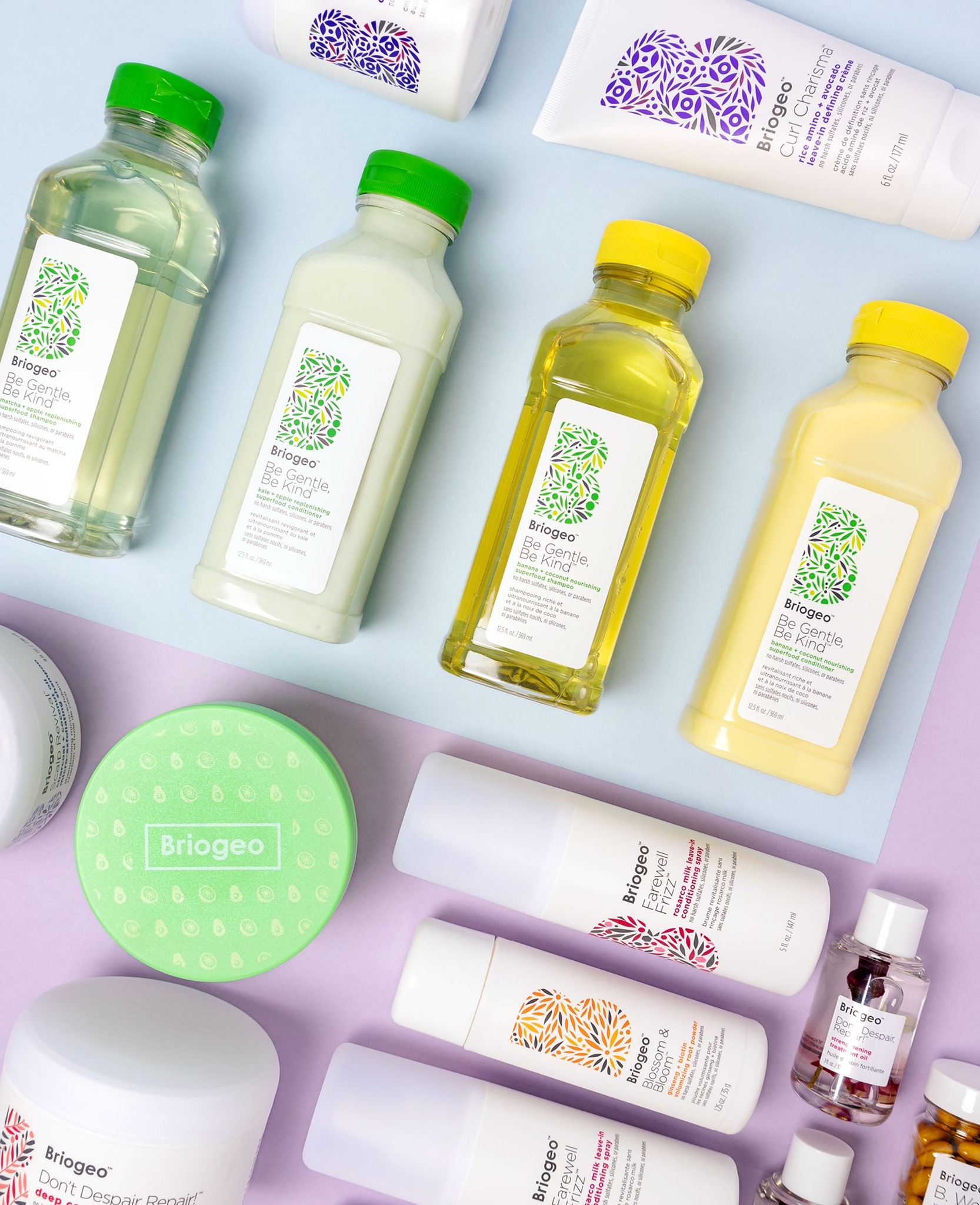 Finding the perfect hair care product for your hair may seem like a tall order until you come across a Briogeo review. The brand specializes in hair care products that work on every hair type to give you a perfectly anticipated hair day. Briogeo offers shampoos, oils, conditioners, and other products containing clean, effective ingredients that leave your hair healthy. We'll look at Briogeo reviews from customers, their haircare products, and much more to help you decide if you will add them to your hair care routine.
About Briogeo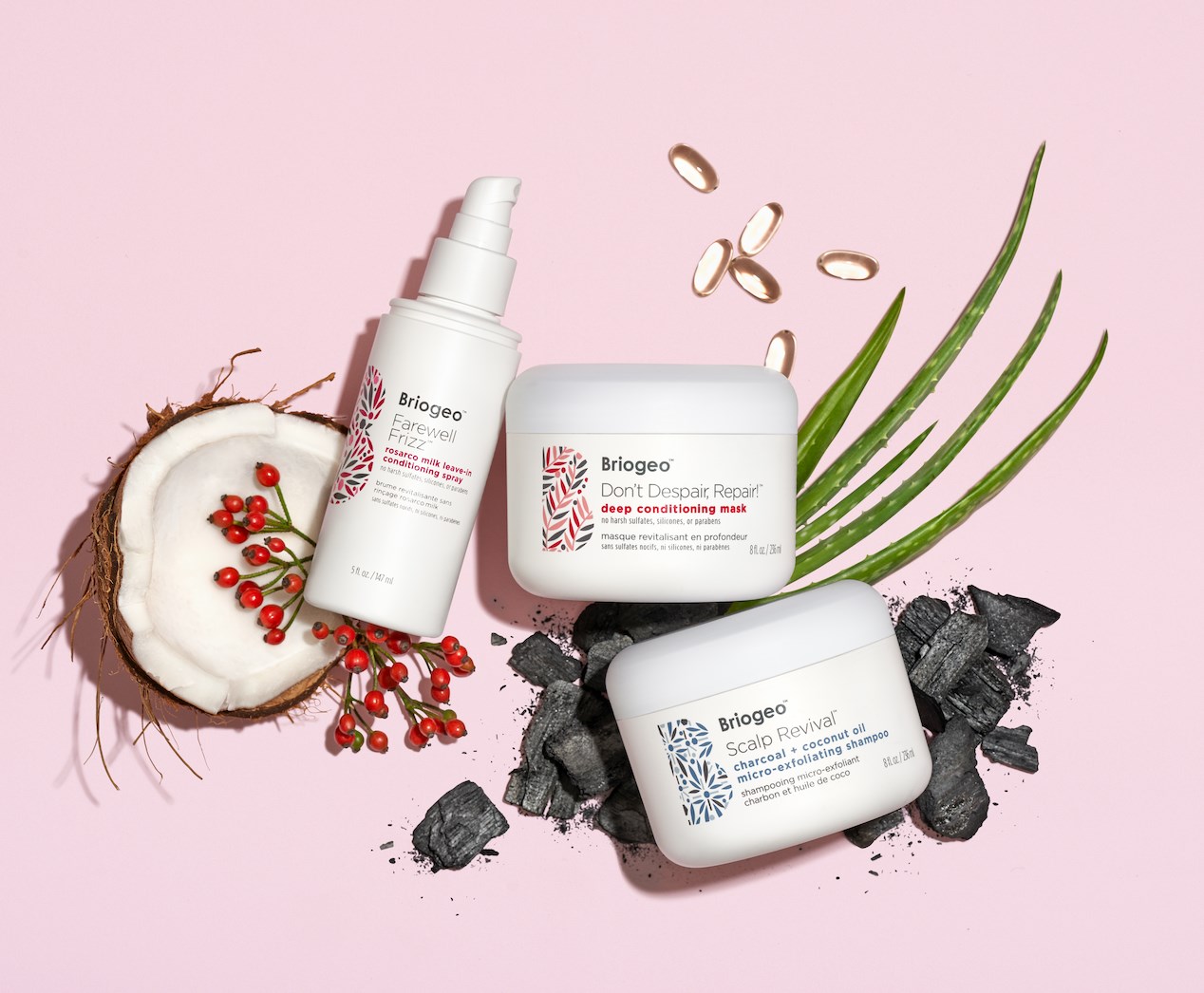 Nancy Twine, the founder of Briogeo, quit her finance career halfway after losing her mother. She realized that life is short, and therefore, she needed to do something inspired by passion and fulfillment. Nancy embarked on this journey in 2013 after realizing that products in the market were not nourishing and hydrating enough for her hair texture.
She then decided to make products from natural-derived ingredients from her home kitchen from scratch. Since Nancy enjoyed making clean and natural formulas that were effective. She combined these ingredients with plant-based constituents to make the products more effective.
Briogeo came up with a 6-free hair care product that became very popular on retail and social platforms. The product was thoughtfully formulated and contained fruit extracts, oil, plant, hair vitamins, and antioxidants. It was also free of phthalates, sulfates, parabens, SLS, silicones, and other bad stuff.
Briogeo focuses on creating great formulas to cater to specific hair types. The brand has an extensive product portfolio for unique hair needs for everyone.
Pros
The products contain clean and natural ingredients suitable for healthy hair
The brand has expansive haircare products to choose from, including oils, conditioners, shampoos, and more
The products are vegan and cruelty-free
Hair products are designed for specific hair types and needs.
The brand offers customers free samples when they make an order
They accept returns and exchanges
Cons
The brand offers limited international shipping
Products are relatively pricey but worthwhile
Doesn't provide around-the-clock customer service
Briogeo Hair Care Products Review
We checked for the best-selling Briogeo products to find out their benefits, the ingredients they feature, and what makes them stand out from other products on the market. You'll soon find out whether Briogeo is one of the best hair product brands for women.
Briogeo Hair Care Be Gentle Be Kind Cleansing Shampoo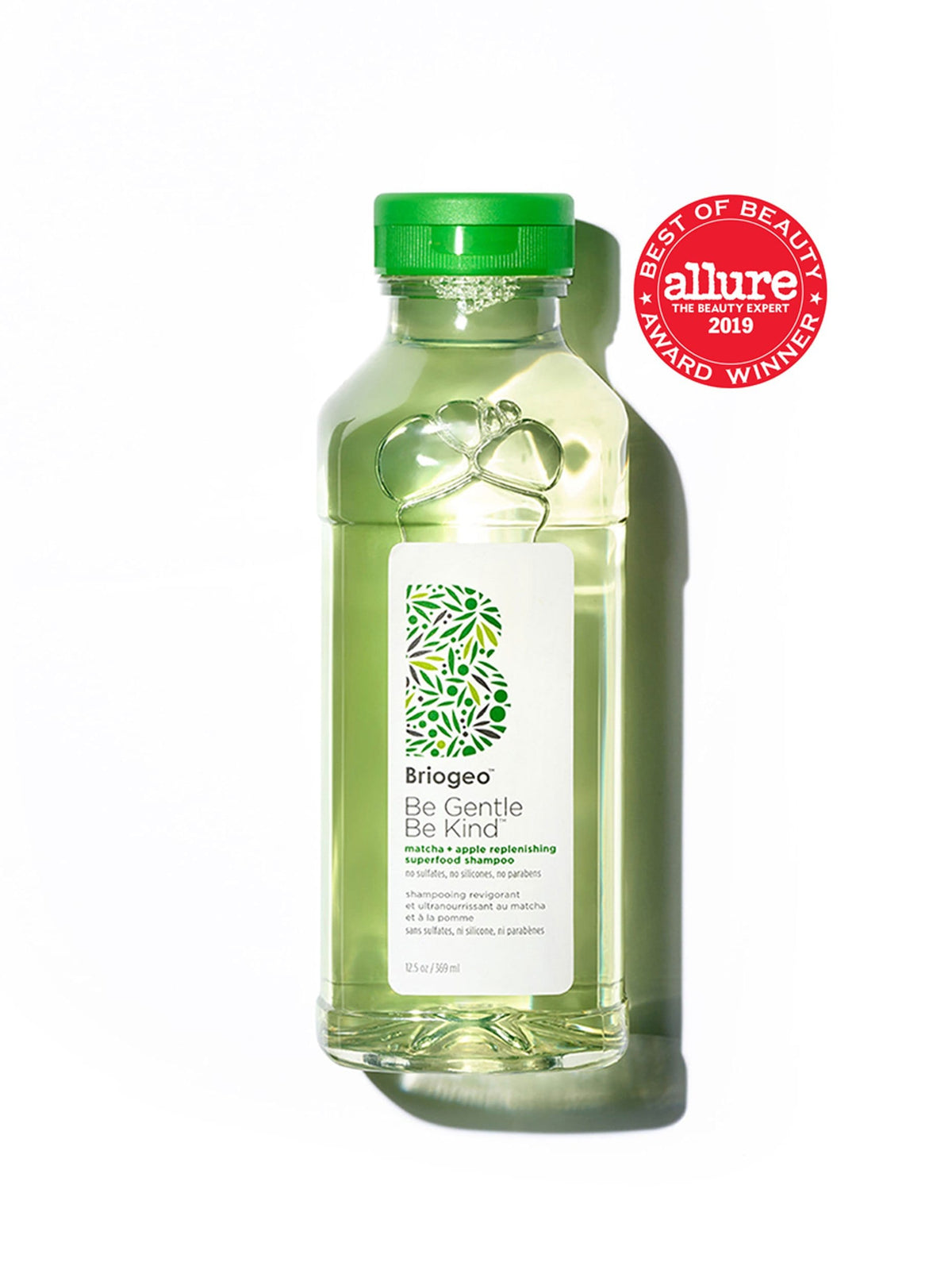 Is your hair dry and dull? The Briogeo Hair Care Be Gentle Be Kind Cleansing Shampoo is the ideal product for you. It's suitable for curly, coily, wavy, and straight hair.
This nutrient-rich hair shampoo contains fruit and vegetable juices to nourish and quench parched hair and scalp. One of the top ingredients of this product is the Spinacia oleracea leaf extract (spinach). Spinach contains iron, potassium, protein, folate, vitamin A, magnesium, and other essential vitamins that are excellent for your health.
Iron helps boost the general health of your hair by enhancing scalp health. Spinach also prevents iron deficiencies that contribute to hair falling by improving the syndrome that facilitates hair loss.
It also contains fruit extracts such as apple, grape, lemon, orange, and more. The fruit extracts are as good for your hair as they are for your skin. The grapefruit extract is rich in vitamin C, antioxidants, and anti-aging properties. It increases blood circulation, reducing extreme hair loss.
Overview
Lemon naturally lightens the hair, treats the scalp, and eases dandruff. Apple is known for its hair rejuvenation and nourishing properties with the help of many nutrients and vitamins.
On top of that, this product contains hair glycerin extracted from plant oil and animal products. Based on Briogeo reviews, customers love this product because the glycerin helps pull moisture from the air keeping the hair healthy and hydrated. It also makes the hair greasy and sticky for a smoother and stronger feel. Glycerin helps fight dandruff and also prevents the hair from breaking.
Briogeo Dry Shampoo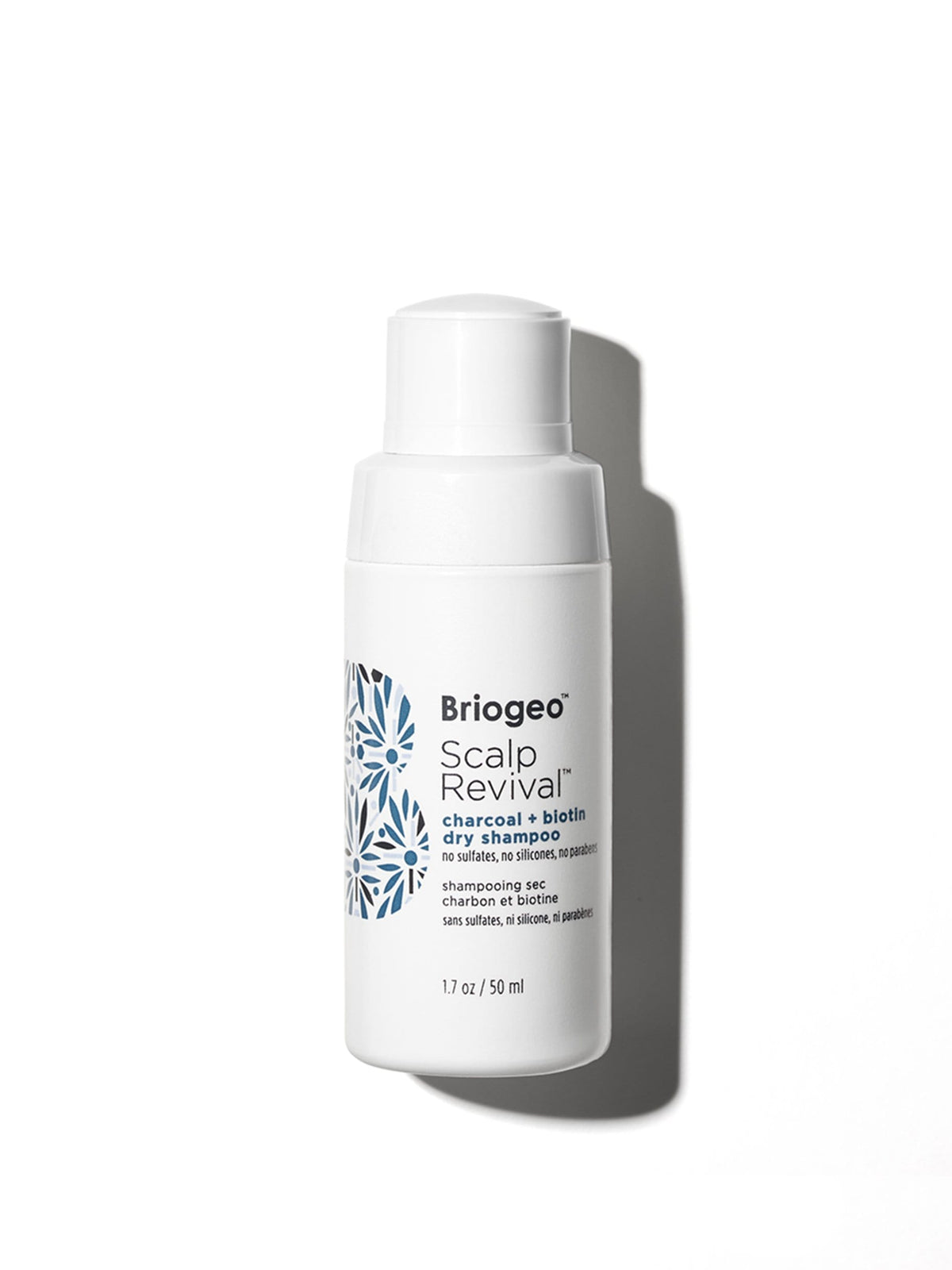 This product is best for people with oily hair and hair build-up. This shampoo contains charcoal that cleanses and detoxifies the scalp, powered with biotin for healthy hair. Charcoal in Briogeo Dry Shampoo is the miraculous solution behind dealing with dust, oil, and sweat mix up that tend to weigh your hair down.
Besides the cleansing benefit, charcoal also promotes hair growth. By removing the impurities, the scalp becomes free to breathe from the root, which gives your hair enough space to grow.
Additionally, charcoal increases hair volume; Charcoal shampoos completely pull out dirt and oil that may have been left behind by normal shampoos. Therefore, your hair is left lighter and voluminous than it was with dirt and build-ups. This Briogeo Shampoo also gets rid of toxins without disrupting the hair's moisture and naturalness.
It leaves the hair healthy, pure and shining naturally. If you suffer from scalp dryness and itchiness, the charcoal absorption capabilities soak the excess oil removing dandruff from your hair.
Biotin improves the structure of keratin, the key component of your hair, nails, and skin. It increases the rate of follicle growth and reduces hair loss to improve general hair health. Briofeo Dry Shampoo also contains tapioca, clay, and rice starches that refresh and clean the hair.
Another component in the shampoo is the witch hazel extract, which prevents an oily scalp by normalizing the scalp's oil production. Briogeo Shampoo is the go-to product for those who want a solution-oriented shampoo for oily hair.
Briogeo Heat Protectant Crème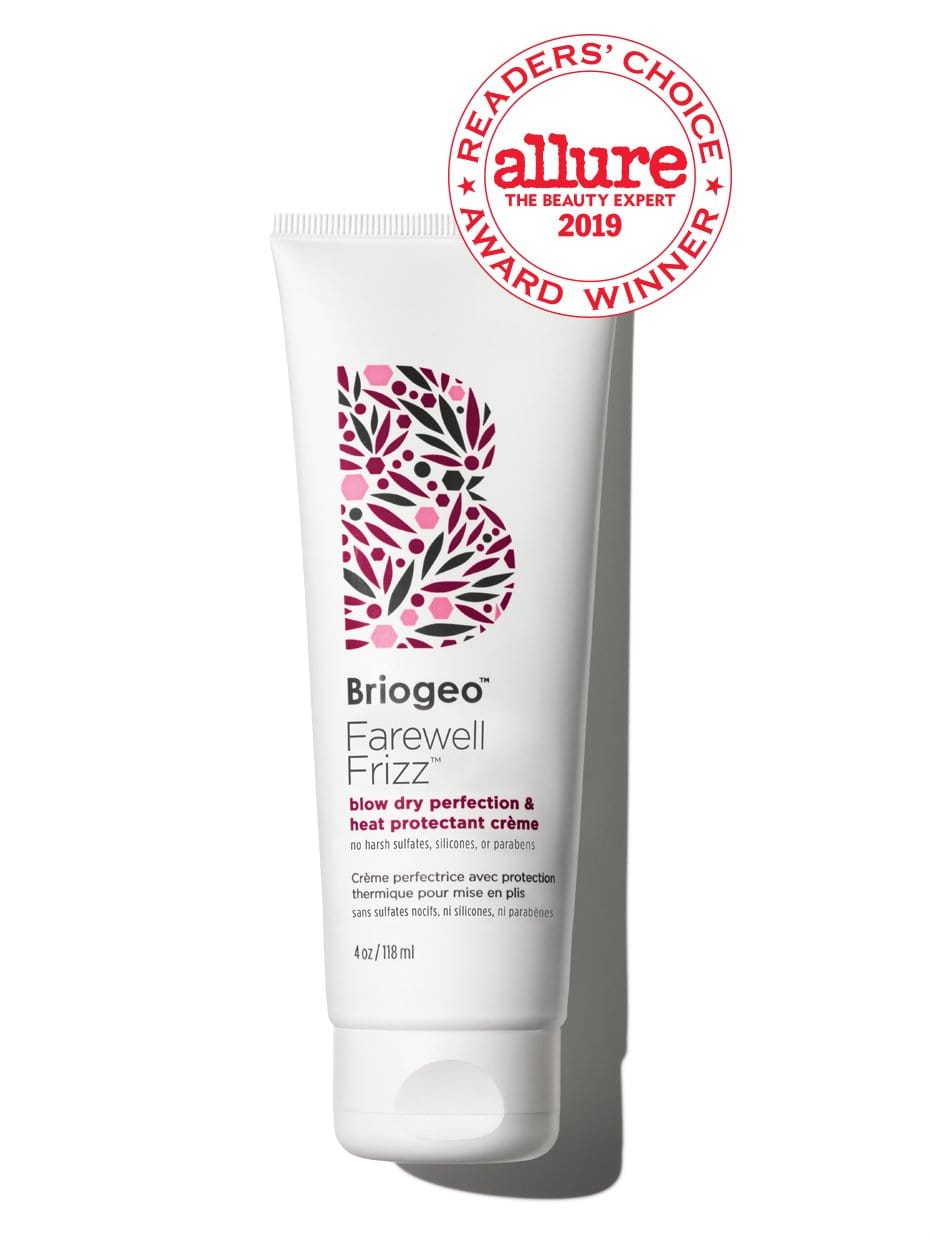 This is the best defrizzer you can get if your hair is dry, frizzy, or you use heat-styling on it. The Briogeo Heat Protectant Crème is blended with argan, rosehip, and coconut oils to yield even more powerful results. Use the lightweight hair finishing creme to tame frizz, smoothen hair, make it shine, and protect it from heat (up to 450'F).
Argan oil in the product is a powerful antioxidant and is full of fatty acids beneficial for the scalp and hair. Fatty acids contain conditioning power whereby it lubricates and holds moisture on your hair. The oil contains high amounts of vitamin E (fatty acids), providing your hair with a fatty layer to the scalp and hair to reduce fizziness, prevent dryness, and enhance shine.
The antioxidant properties of argan oil protect the scalp against conditions that result in hair loss. The heat protectant crème contains rosehip oil that prevents hair loss as it is rich in antioxidants.
Briogeo reviews show that buyers prefer this product because the antioxidants properties allow it to get rid of build-ups on your hair and scalp as a result of exposure to dust, smoke, oil, harmful UV rays, and more. Rosehip has moisturizing and nourishing properties that detangle your hair, tame frizziness, and reduce split ends and hair breakage.
The coconut oil in the crème acts as a leave-in treatment on your hair, improving the health and condition of the hair. Coconut oil gets into the follicle to stimulate hair growth. It also prevents dandruff, keeps the hair moist, adds luster and shine, softens the hair, and prevents split ends and breakage.
Briogeo Vegan Boar Bristle Hair Brush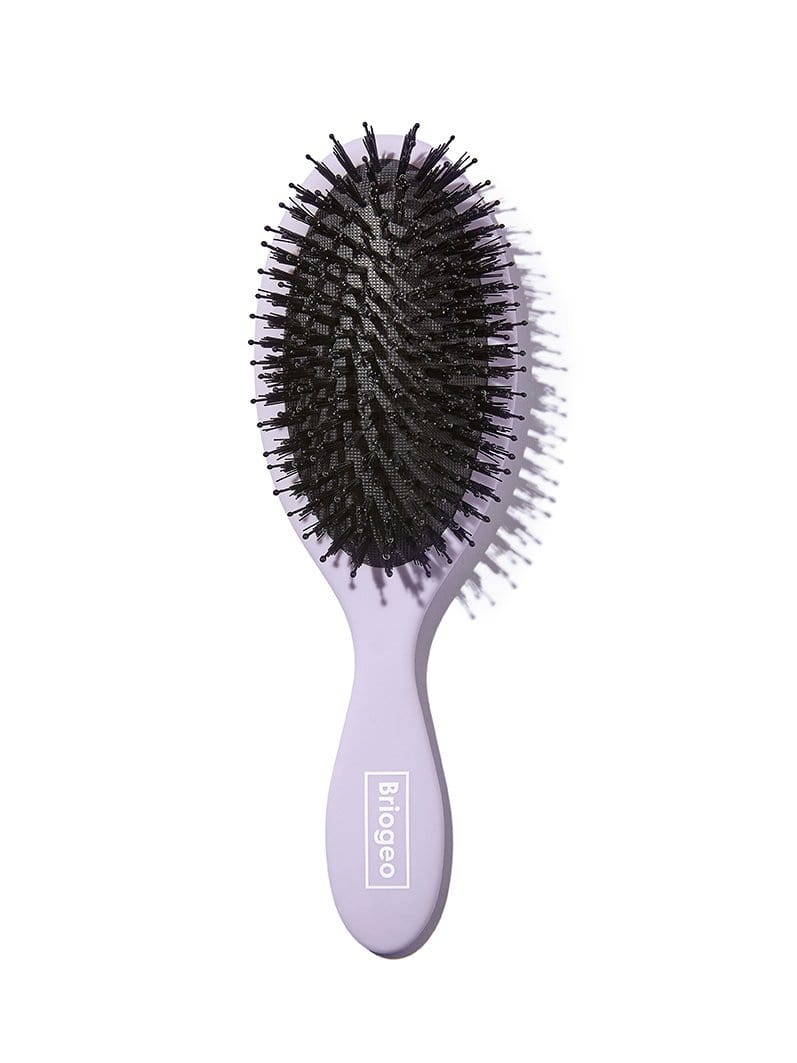 Do you want to keep your hair looking smooth and healthy? The Briogeo Vegan Boar Bristle Hair Brush comfortably detangles coiled, curly, wavy, or straight hair. It is lightweight and designed to give your hair a healthy-looking finish. The cruelty-free hairbrush features firm bristles to detangle the hair, ballpoint tips that gently massage the scalp, and a strong handle to cope with all the hair types.
Online reviews show that customers are happy about how the brush detangles hair without much pull leaving the hair soft and manageable. The vegan brush is safe for all hair types, including relaxed hair, Keratin, color, and chemically treated. You can pair the hairbrush with any of the above Briogeo products to get a smooth and healthy finish.
Briogeo Farewell Frizz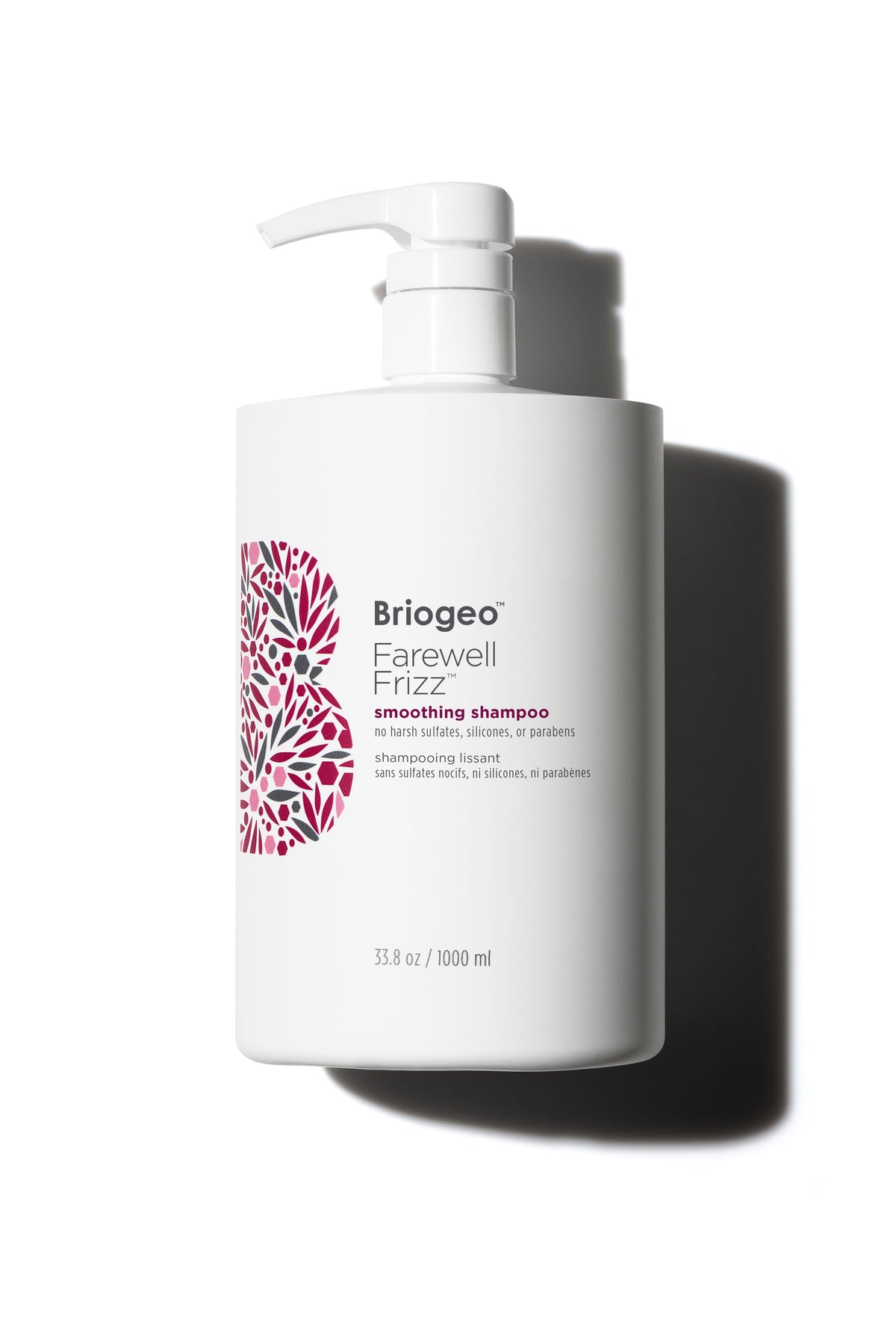 Designed to tame frizz and restore your hair's original look, Briogeo Farewell Frizz, this smoothing shampoo features a blend of coconut, argan, and rosehip oils for healthy hair. Coconut oil helps the hair grow thicker, stronger, and healthier.
It contains vitamins and fatty acids that nourish and penetrate the scalp. The vitamins and fatty acids get rid of sebum build-up off the follicles for faster hair growth. Coconut also protects the hair from bleach and harmful sun rays. Additionally, it detangles hair and adds shine to it.
Popular Alternatives to Briogeo
Argan oil is rich in essential fatty acids that moisturize hair and improve the health of your scalp. Argan also protects the hair from washing and styling-related damages by adding a protective layer to the hair, preventing breakage.
The rosehip oil gives you a healthier scalp by dealing with the inflammatory conditions of the scalp, such as dandruff and dryness. It also facilitates hair growth, adds more moisture, and increases the strength of your hair. Rosehip oil is rich in vitamins A and C, which are essential for hair rejuvenation and extra moisture provision.
Briogeo Reviews from Customers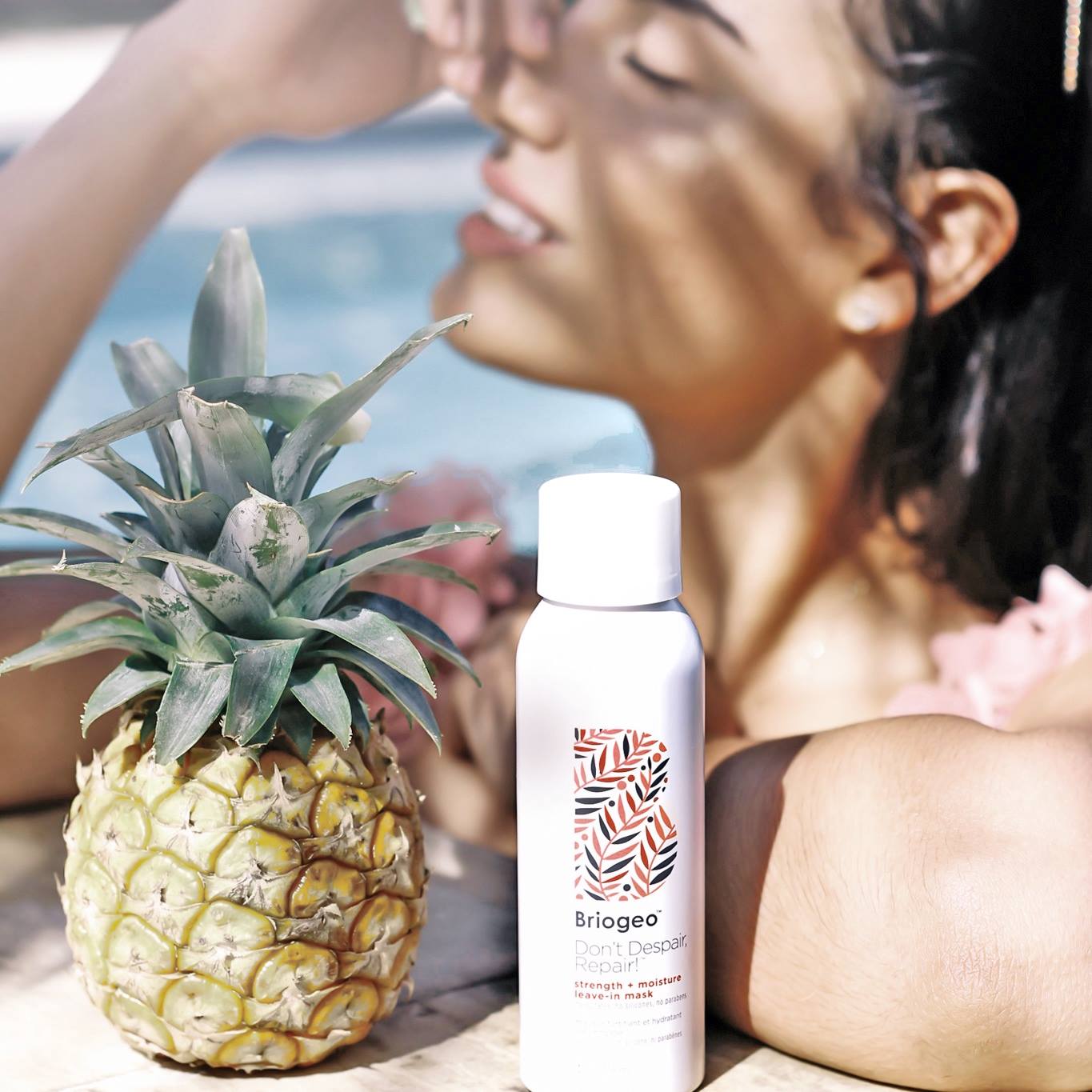 We investigated Briogeo reviews from customers from various platforms and found overwhelming positive remarks. Customers are impressed by the brand and its products, terming them as effective and kind to their hair.
On the brand's website, most products have received 4.5/5 stars. The customers talk about how the products have helped relieve their flaky and dry scalps. They commended how Briogeo Shampoo and Conditioner makes their hair feel fresh, clean, and well-nourished.
Many buyers also praised the Briogeo Curl Charisma collection. They said it provides lasting hydration coily, curly, and wavy hair.
We found other positive reviews from Influenster where the products have an average of 4.5-star rating. Customers are impressed by the effects of the products and how they repair and restore their hair, making them look nice again. They praise the products for being natural and effective and talk of choosing the brand over and over again.
While carrying out our review, we came across a few negative remarks where customers felt like the brand's customer care team was letting it down. They feel that services need to be improved to match up with the products. Speaking of amazing brands, check out Camille Rose Naturals.
Sign Up for Briogeo
To access Briogeo products from their website, you need to sign up for an account with the brand. It is a simple and straight-to-the-point process that only takes less of your time. You need to fill in the sign-up form by providing your name and email address. Then create a password that you will be using to log in to the account and click on sign up.
You can also sign in using your Facebook or Google accounts through the features provided on the sign-up page.
Where to Buy Briogeo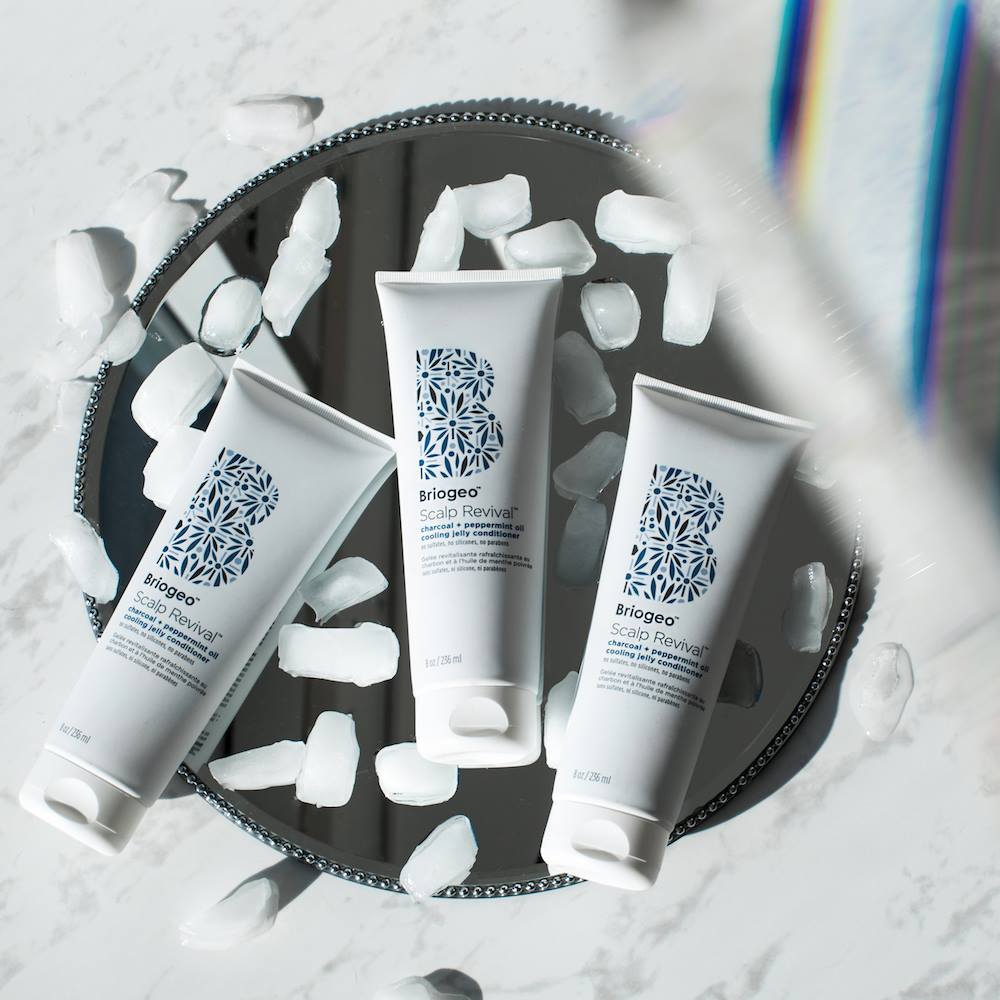 Are you wondering where to buy Briogeo hair care products? You can get Briogeo hair products directly from their website BriogeHhair.com. Also, the brand has a store locator on its website that you can use to trace a retail store that is available near you. Briogeo hair products are also available at several authorized online retail stores, including Amazon, Briogeo Sephora, Nordstrom, Walmart, and Cult Beauty.
Briogeo Shipping and Return Policy
Shipping
Briogeo offers shipping at a $6.95 flat rate for domestic shipping on all orders. Domestic orders take 2-7 business days after processing.
The company ships products to Canada, Belgium, Austria, Finland, Denmark, Great Britain, Germany, Ireland, Netherlands, Luxembourg, and Sweden. Shipping costs vary depending on the destination.
Return Policy
The company accepts returns, and all return orders should be processed within 30 days after the shipping date for a refund. Customers are responsible for the $7 shipping cost for the return. The refund process can take between 1 and 3 business days after approval.
Briogeo Promotions & Discounts
Briogeo offers various discounts and promotions, including occasional sales, special discount codes, free samples, and lower pieces on jumbo sets. Sign up for the brand's newsletter to keep you updated about the upcoming discounts and promotions.
Contact Briogeo
For further inquiries about the company and its products, contact customer care through their email address [email protected]. The customer care service team is available from Monday to Friday from 9:30 a.m. – 5:30 p.m. EST except during major holidays.
Is Briogeo Legit? Editor's Verdict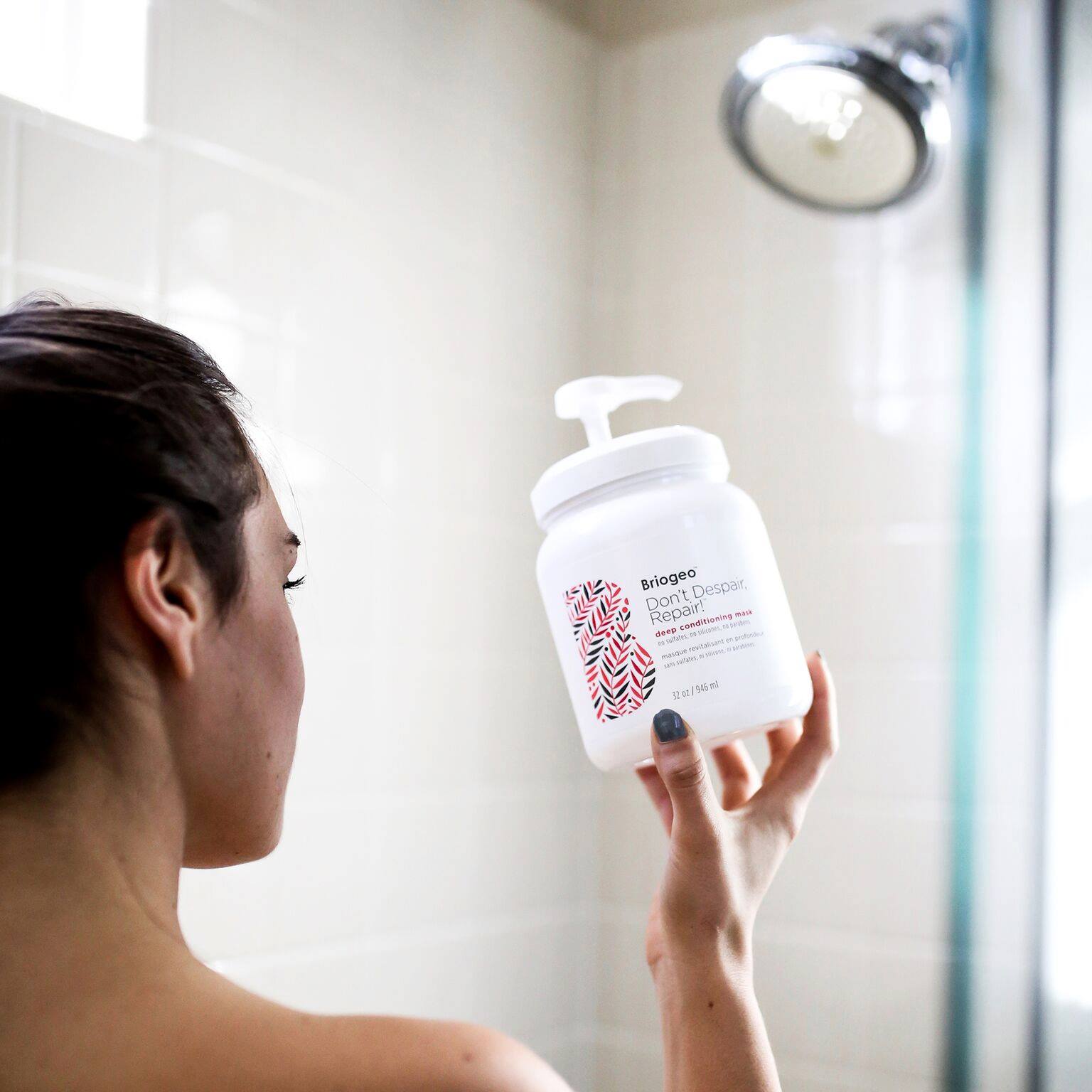 In a nutshell, we highly recommend Briogeo products. The Briogeo reviews from customers show us that the company's products are effective and worth every dime. The products are natural and chemical-free, meaning they won't harm your hair.
The brand also has a portfolio of products to choose from for all hair types. They have prioritized the quality of their products, and therefore, you are sure to have your hair looking and feeling better again.
The products are free from harmful ingredients such as gluten, sulfates, parabens, and the like. On top of that, the products are cruelty-free, vegan, and very safe for hair use. The brand is very transparent with the ingredients they use on their products. Understanding these ingredients helps you determine which product is best for your hair according to your hair needs.
If you are not sure about the product to use on your hair, the brand offers a hair quiz to determine the appropriate one for your specific hair type. Online reviewers find the company convenient to give their hair what it requires. To sum up, Briogeo is the go-to place for additives-free hair care products.
Still searching for the perfect hair care brands? Check out these top reviews of Amika, Kerastase, Innersense, and Xmondo.
Briogeo FAQ
Who owns Briogeo?
You could be asking yourself: Who owns Briogeo? The owner of this company is Nancy Twine. She would visit her grandmother, who created her kitchen hair care recipe.
In 2013, she realized that hair care products on the market were substandard in terms of performance and quality. She started the journey inspired by her at-home concoctions and remedies she learned from her grandmother. That is how Briogeo was born.
What preservatives are in Briogeo products?
Briogeo uses Ecocert preservatives, such as benzyl alcohol and dehydroacetic acid to maintain the quality, freshness, and performance of the products. The company refrains from using harmful preservatives such as parabens or other chemical stabilizers.
You shouldn't worry if the products tend to discolor or lose the original scent over time. This is because the natural extracts used on the products may cause normal discoloration.
I see that Briogeo products are 90-100% natural. Why aren't they all 100% natural?
Besides using natural, naturally derived, or organic ingredients, Briogeo also incorporates safe synthetic ingredients in the formulas. The aim is to use organic ingredients as much as possible in their products.
Synthetic components ensure product stability, efficacy, and shelf life without compromising the product's performance. The non-natural ingredients are non-toxic and eco-friendly.
Which products are vegan, and which ones are gluten-free?
All products at Briogeo are vegan and gluten-free except the honey moisture deep conditioning mask that is gluten-free but not vegan.
What is the shelf life of Briogeo products?
All Briogeo products have a two years shelf life. These products maintain the original freshness within the first year of opening. Discoloration happens on the products over time due to the natural ingredients used and should not be a point of concern.