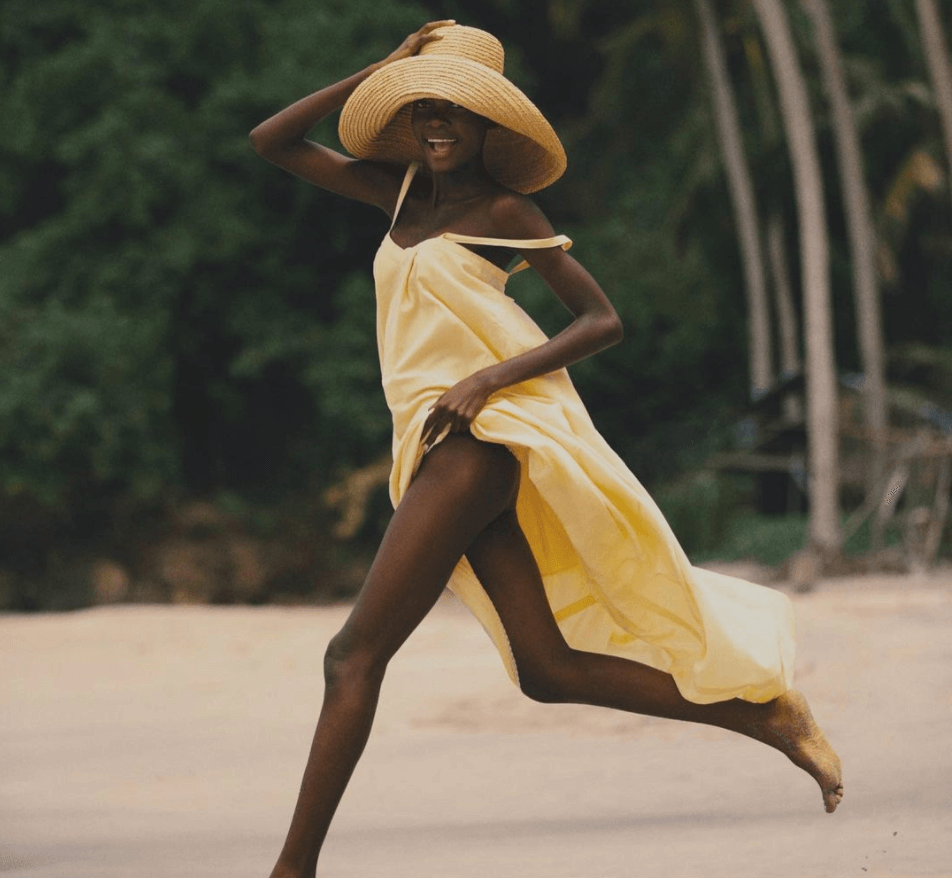 Since its conception, Posse has provided women with timeless pieces inspired by vintage styles but reconstructed for the present. Their garments exude understated elegance and a feeling of irreplaceability, with each piece meant to have a permanent place in your wardrobe. We will look at Posse clothing reviews from customers to see if the brand is reliable. Posse the label might be your next favorite fashion brand.
The brand ascribes to a philosophy of less is more. They believe in and practice slow fashion by only designing limited edition pieces with a limited number of units per style. In turn, this ensures that their garments are always unique and never go out of style.
Read on to learn more about Posse designs and products to decide if it's worth your hard-earned money.
About Posse Brand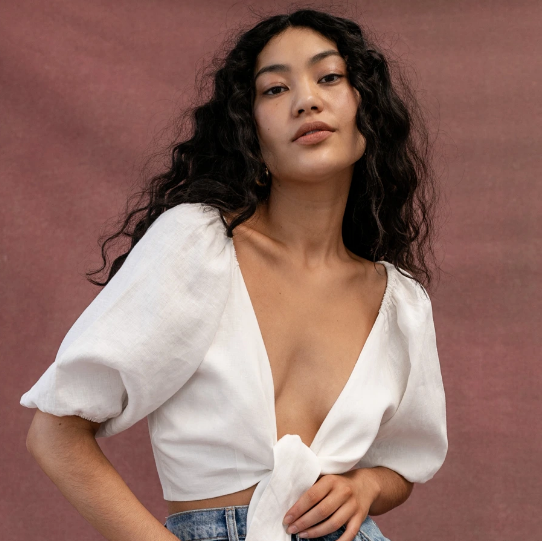 Posse is an Australian-based label focusing on women's ready-to-wear clothes. Their outfits are timeless, with an emphasis on quality and creativity. Posses brand was founded by Danielle Mulham in 2016 and released the first range in the same year.
However, Danielle's passion for fashion started long before when she was still at her tender age. Her mother had a business in the clothing industry, so Danielle grew surrounded by the fashion industry.
After completing her university education at Whitehouse Institute with a bachelor's degree in design specializing in styling and creative direction, she decided to start her fashion brand.
The brand emerged from her love and enthusiasm for unique designs, a market opportunity driven by a desire for accessible luxury items, and the idea of irreplaceability.
Their lineup ranges from shorts, skirts, pants, dresses, knitwear, and shoes, most of which are exceptionally trans-seasonal. Most Posse garments come in one size that fits all, and about 90% are linen or silk.
With her knowledge of styling, Daniella created elegant, effortless, and easy-to-wear designs. Like other young Australian fashion labels, her brand remains committed to ethical production practices and aspires to sustainability.
To become fully sustainable, the manufacturing of Posse clothing uses natural fabrics and responsible production methods. Read on our Posse clothing reviews to find out exactly how they do that and what they have to offer.
Pros
Classic pieces of clothing for understated elegance
Their designs are timeless hence remain in style for many years to come
Vintage-inspired but reconstructed for the present with quality as their top priority
The brand is committed to ethical production practices as well as sustainable methods
Limited edition garments ensure their items remain unique
Their one size fits all garments minimizes fitting issues
Cons
The live chat function is not available around the clock
They don't offer exchanges
You must send returns within seven days of delivery
They don't offer refunds on items purchased during an ongoing promotion or sale
Posse Clothing Review
Designed and produced with integrity, Posse Clothing has made waves in the fashion industry since its first rollout. The brand has gotten rave reviews from multiple fashion magazines, influencers, and bloggers.
They praise the designs as innovative yet classic in a sense that ensures customers are always on-trend.
Posse clothes have also garnered a lot of love from various fashion magazines. Below is an extensive review of some of their best-selling fashion products.
Posse Dress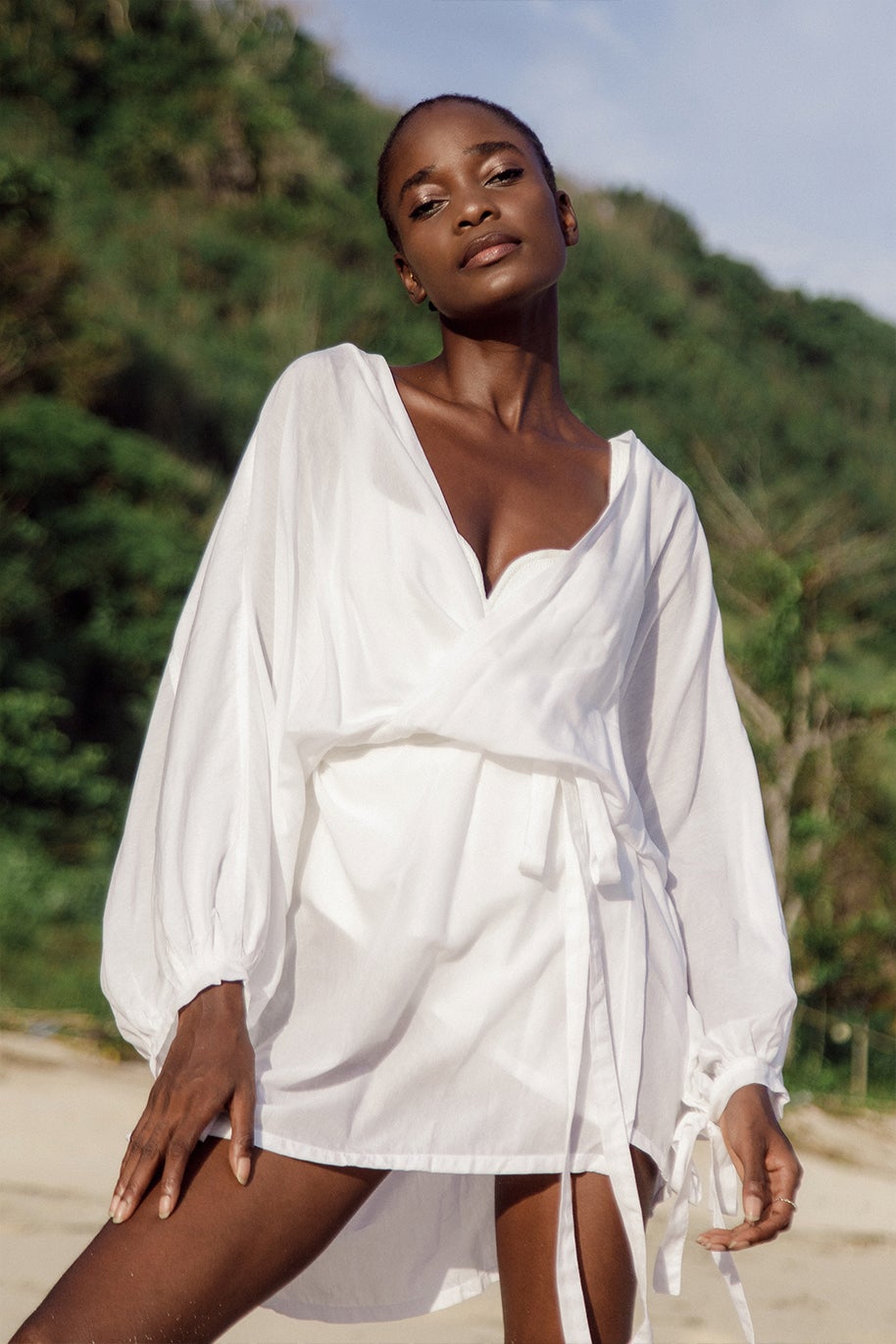 Starting our Posee clothing review with the dresses. Posse has tons of dresses in its collection, which come in a wide variety of colors including, pink, black, white, and red. The dresses are versatile and suitable for any occasion.
Posse dress collection includes pieces that look classy and elegant enough to appear at weddings and gala dinners.
The Fleur Mini Dress- lotus pink is one such dress. It is a stunning dress that features an exquisite floral print all around the fabric.
The dress is sleeveless, has an adjustable neckline tie, and features a relaxed tiered silhouette. It is a pull-on style in design, while its material consists of 45% linen and 5% viscose.
The dress collects at the waist to create volume and increase comfort during the day. It comes in two sizes: XS 178cm and M 175cm. At a fee of $269.00, you can add the Fleur Mini Dress-lotus pink to your clothing collection.
Posse Fleur Tiered Maxi-Dress- blue is available in blue color, just like the name suggests. It features a white floral print throughout the blue cotton fabric. Its plunging neckline looks good with the center front tie and the adjustable straps that help tailor the perfect fit.
The Fleur Tiered Maxi-Dress- blue also gathers at the waist for volume and then falls to a relaxed tiered shirt.
It is a pull-on style in its design and is suitable for casual events such as brunches with friends, walking on the beach, or shopping with your girlfriends. It is a loose style dress fully lined and with pockets.
Its material consists of 48% viscose and 52% cotton. The dress costs a sum of $329.00. You can pair this dress with statement jewelry and some strappy sandals to complete the look.
Like the above designs, most Posse dresses contain linen that makes them light and comfortable to wear. Their site comprises a vast collection of dresses in various colors, styles, and designs. Whether you like mini, midi, maxi, Valdis, Maggie dress, Posse clothes has got you covered.
Posse Tops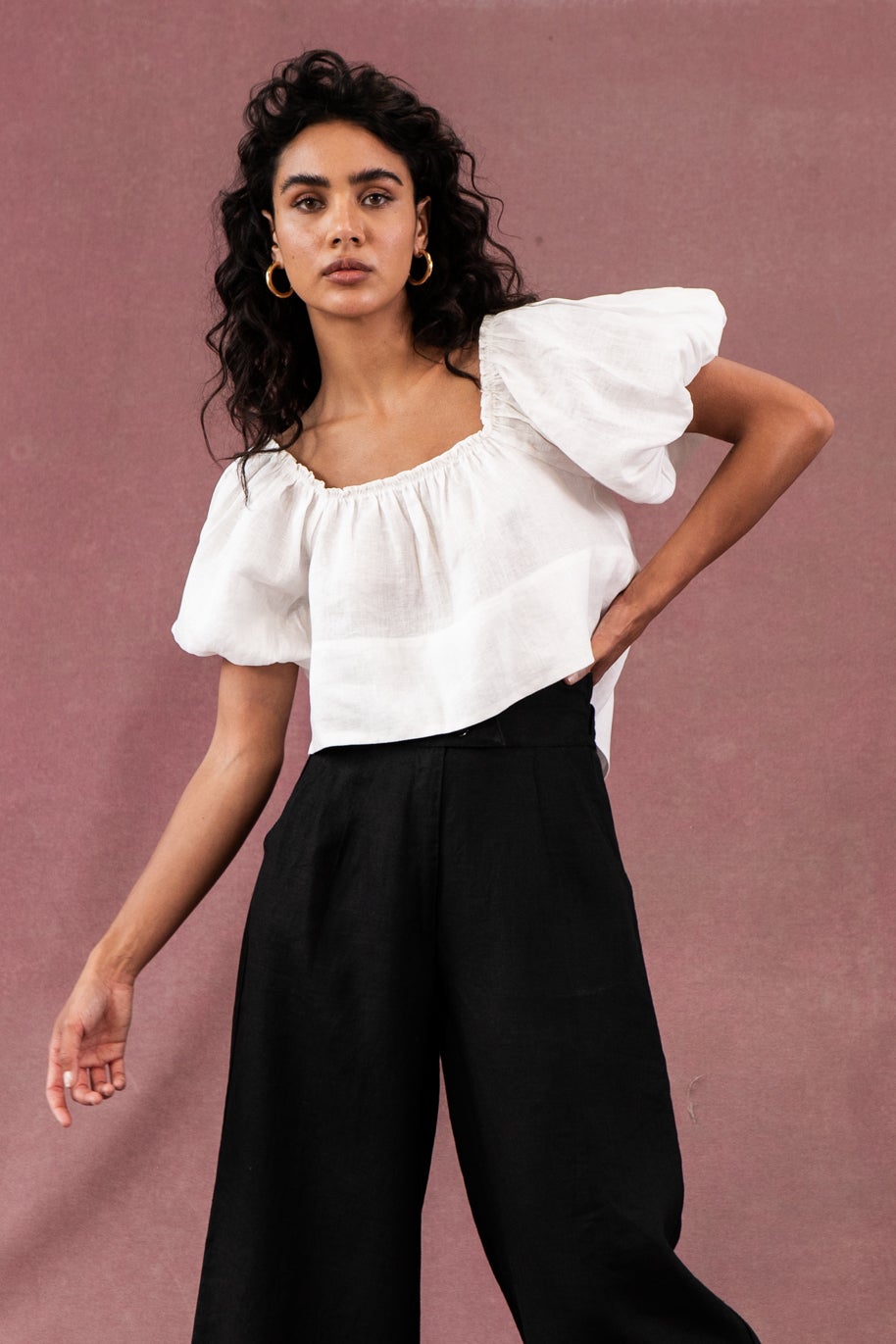 You have heard the saying that a girl can never have too many tops. However, I would agree that a lady needs to possess high-quality tops that look good on her: At Posse the label, this is what you get.
Posse tops are the perfect option for women who do not like hopping from one store to another, hunting for the ideal top. Based on Posse clothing reviews, customers are in love with their tops because they are classy and elegant yet trendy at the same time.
Posse has an extensive collection of tops that you can wear on various occasions. An example of this is the Ansley Tie Top- Beige. As implied in the name, this boldly feminine top comes in a beige color. It's made from a soft, unlined, stretching rib knit of 100% cotton.
The top features a front-side adjustable tie that complements the plunging neckline perfectly. Its cropped design pairs best with some high-rising bottoms. Posse provided three models for this top.
The first is 170cm long and has a wearing size XS. The second is 280cm with a wearing size XS, and the third is 175cm with a wearing size M. For $139, get yours and style it with high-waist jeans, a matching skirt, or the Posse Rosa Pant.
Posse Bandeaus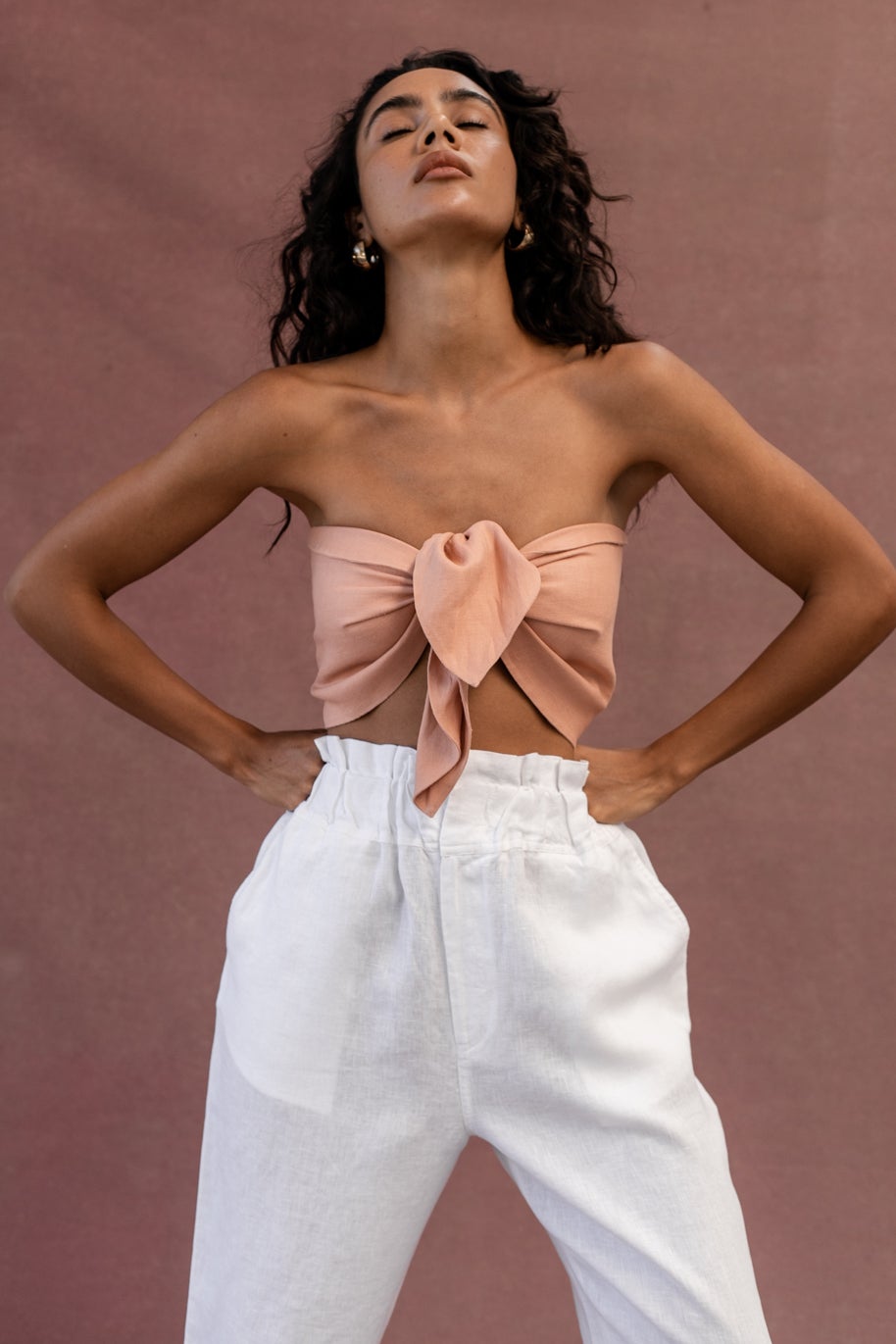 Bandeaus is a renowned fashion style worn by women for decades. A woman of any shape, size, or age can wear this fashion style and look good. Posse the Label provides bandeaus in four color distinctions: natural, black, white, and pink.
The MICKY Bandeau is the most dominant in their collection, with four color variations. It is a cropped, show-stopping fashion piece that exudes bold confidence. Its center front self-tie feature allows for a customizable fit.
This piece uses 100% linen and only comes in one size.
Pair the MICKY Bandeau with high-rise designed pants, skirts, or shorts for a complete look. Remember to self-tie the bandeau, preferably using two knots for support. Get yours today for only $119 at their site.
Posse Shirts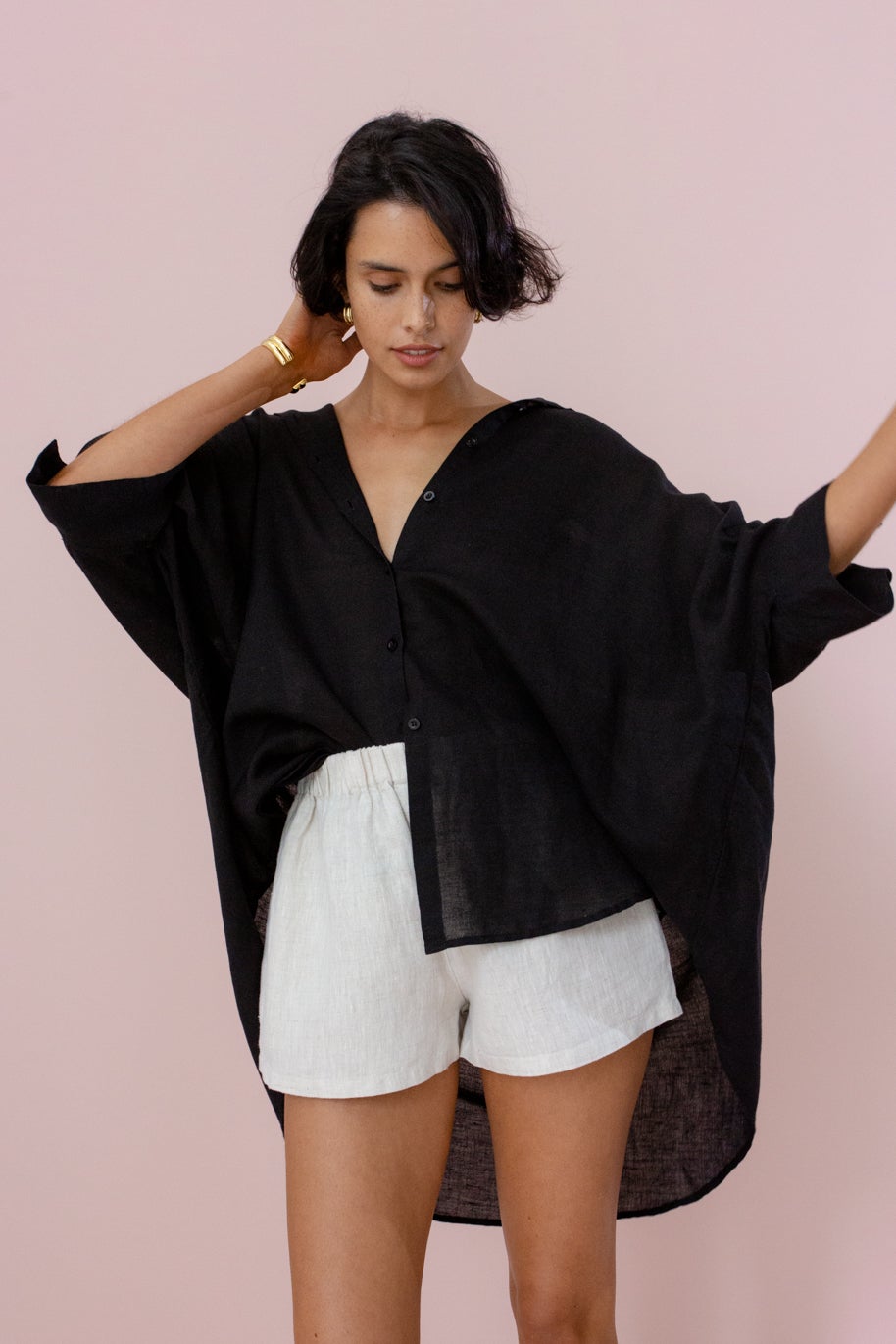 Posse shirts are not just stylish but unique as well. They do not recycle old ideas or designs. Instead, they come up with new distinctive-looking shirts.
Most posse shirts are linen made, making them more comfortable and easy to wear than typical shirts. At the moment, their collection consists of five shirt designs. We will not cover all five designs in our Posse clothing reviews, however, you can check them out on the website.
The KHLOE Shirt is a tofu-colored, 100% linen, slim-fit shirt with a playful raw-edged slit at its front. It is one of their signature pieces, a must-have for your collection, and most suitable as everyday wear.
It features a wrap-styled silhouette that you can tie either in front or behind. You can button up and loop the tie to close the front side. With a collared, v-shaped neckline, the KHLOE Shirt is slightly cropped and has long buttoned sleeves.
It is made in India and comes in five sizes. Since it is slightly cropped, pair it with high-rise bottoms. You can even style it with a pair of boots and a Posse leather jacket during cooler seasons.
Other shirt designs include the Khloe Shirt – Polka Dot, the Ruby Shirt – Black, the Lula Shirt – Natural, the Lula Shirt – Black, and the Lula Shirt – White.
Posse Pants
Posse clothes include a wide variety of pants in their collection, and each one has a unique design. Most are high-rise while some are not.
Posse clothing reviews show that customers love their pants because they are designed to be versatile and stylish, use materials that are comfortable to wear, and have a luxurious feel.
Our Posse review discovered that their collection consists of various designs, such as the Spencer Pant – Natural Plaid. As its name would suggest, this pant has a natural plaid color. The pants are high-waisted and are a hundred percent linen.
They have a fly front with bars and three hooks. The pants have wide legs, side pockets, and elastic shirring located at the back to help tailor the fit. It comes in three model sizes.
The first is 178cm long and wears XS size. The second is 175cm and wears size M. The third is 173cm and wears size XS.
The Spencer Pant works best with cropped tops and Bandeaus due to its high waist. Therefore, pair them with heels or sneakers and some statement jewelry to have a complete look. The Hansel Pant is in black and costs $169.00.
These pants provide a relaxed style perfect for daily wear. It has a high waist with side pockets and an elasticated drawstring with a front tie.
Its wide oversized straight legs and drop crotch offer breathing comfort and room for movement.
According to Posse clothing reviews, many customers like the material used on these pants (48% viscose and 52% linen), making them breathable, durable, and luxurious. Style these pants match them with a Lula shirt or a swimsuit.
Other pants available at the site include the Rosa Pant, Fleur Pant, Zoe Pant, Ducky Pant, and many more.
Posse Clothing Reviews from Customers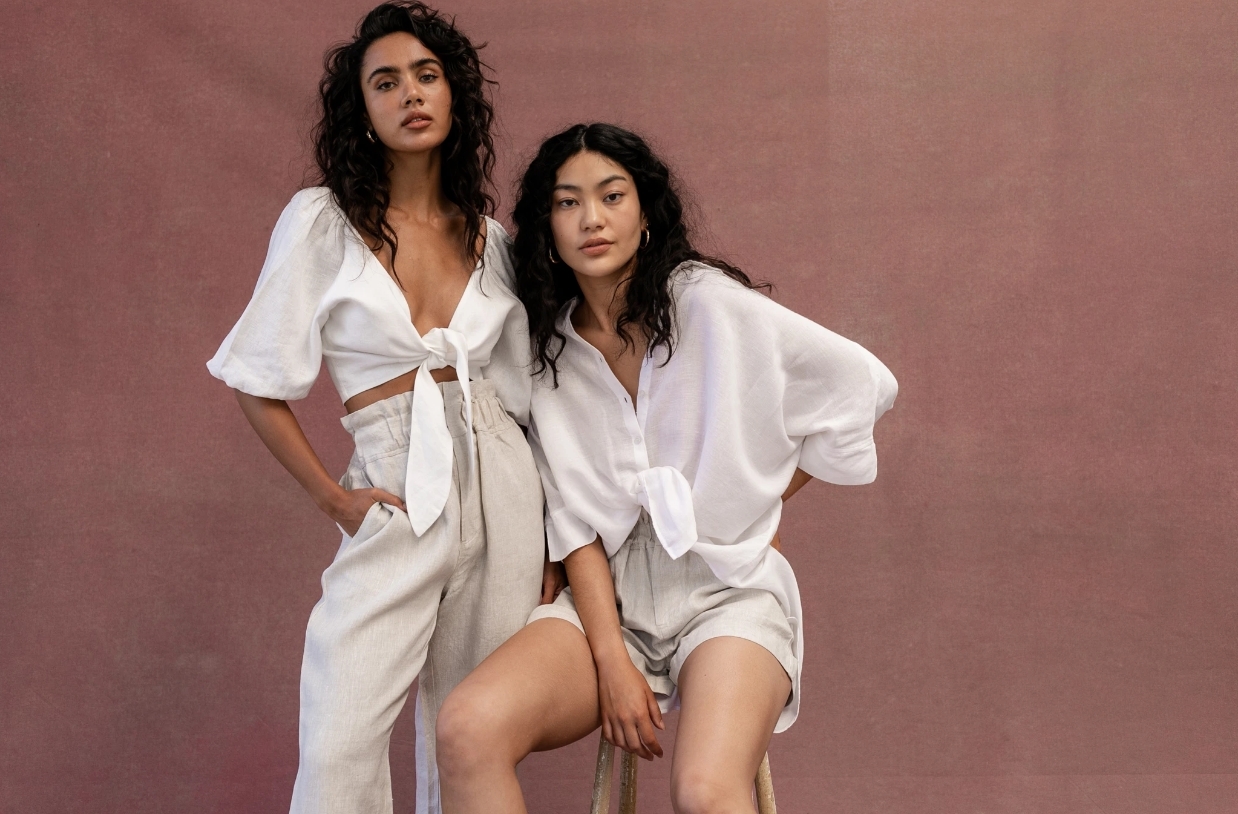 We checked the best Posse clothing reviews from customers and found that most buyers left positive reviews. Women who have tried posse pants and dresses have nothing but good things to say about them.
According to their comments, they find their products very comfortable, stylish, and fashionable.
The Posse clothing reviews I encountered seem to recount the brand's mission statement of creating distinctively stylish products while being comfortable and easy to wear. One customer enjoyed wearing her shirts and praised them as ideal for the modern woman.
Popular Alternatives to Posse Clothing
Other customers commended their customer service and delivery speed. Regardless, some felt unease with the pricing. One particular customer complained about the price, saying the cost of the dress she bought was a little high.
However, she liked the style and uniqueness of the dress and didn't think she would have gotten it any other place. Such comments act as clear evidence of the brand's commitment to quality. After many best Posse clothing reviews, it seems like they are a great brand to invest in.
Sign Up for Posse Clothing
Signing up for Posse clothing is a walk in the park. You only need to provide your email address and names, then create a password.
You should also subscribe to their newsletter to receive emails every time the company has a sale or an upcoming event. Remember, you can also get special discounts, coupons, and offers when you sign up.
Where to Buy Posse Clothing
Go to the Posse brand website ThePosse.com.au to buy their fashion products. You can also get Posse clothes through the approved stockist Moda Operandi.
Posse Shipping and Return Policy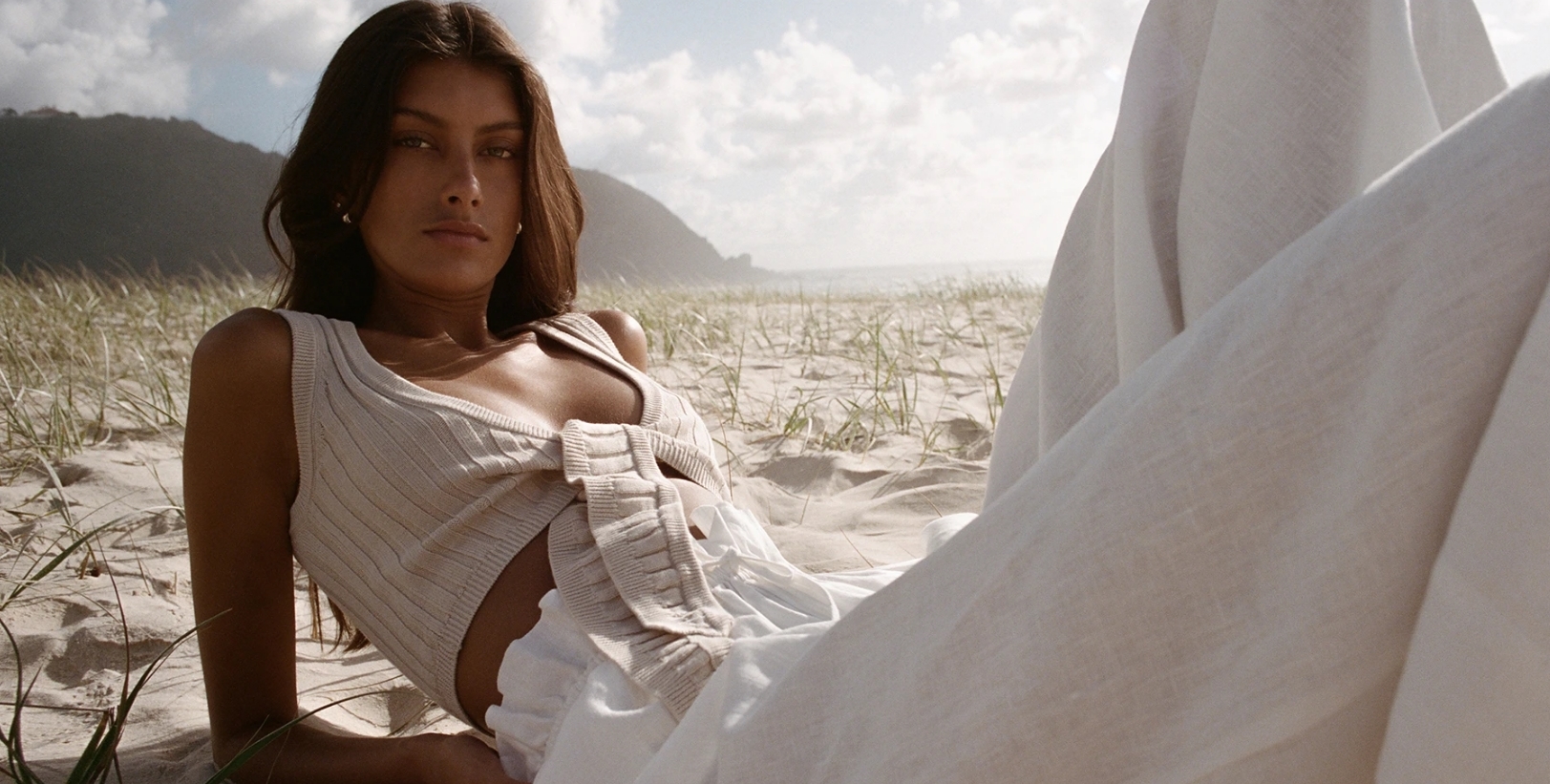 Shipping
Our Posse clothing reviews found that they offer shipping services internationally and within Australia. Within Australia, their shipping policy dictates that delivery takes between 1-4business days.
Furthermore, they provide free shipping for purchases above AUD 150. For orders below this amount, you will pay a shipping fee of AUD 10.
They dispatch all orders from their warehouse in Sidney within 48 hours of receiving your order. Posse uses DHL and Australia Post as their shipping partners. Due to the risk of COVID transmission, both these partners have altered their policies.
Therefore, your signature upon delivery is no longer necessary. Remember, if you are not home, they will take your parcel to the courier depot or local post and leave a notification card with your details for collection.
They partner with DHL express for international orders. Such orders remain subject to local duties and customs charges. Therefore, do not hold Posse responsible for additional costs incurred on your part.
They offer free delivery for all international orders over AUD 500.
For orders to New Zealand below this amount, they charge AUD 20, taking 2-3 days. Shipping to Asia takes 2-4 days and costs AUD 30. To Europe and the UK, it takes 3-7 days and costs AUD 35.
Delivery to the US costs AUD 35 and takes 2-5 days. To the rest of the world, Posse charges a fee of AUD 60 and delivers in 3- days.
Return Policy
Their return policy dictates that all full-priced items are eligible for online store credit or a full refund. On the other hand, any item bought during an ongoing promotion or sale does not qualify for any refund. Additional conditions for refunds are:
You cannot return earrings due to health and hygiene reasons.
Return swimmers in their original condition and with the tags and hygiene stickers still attached.
Acceptance of returned items is at the discretion of their team.
The customer service team will decline any items without the return tags.
You should send returns within the initial 14 days of delivery.
The cost of returning an item is the customer's responsibility unless their team deems the item as faulty.
Posse the Label is not liable for any lost item during return. Therefore, use shipping services that provide tracking.
Posse Promotions & Discounts
All first-time customers at Posse enjoy a 15% discount on their purchases. However, you must first sign up for their newsletter to receive the discount code. Once you receive the code, input it at checkout to get your discount.
Contact Posse Clothing
Is there anything we haven't covered in our Posse clothing reviews? You can reach out to Posse customer care through their email addresses. For general inquiries, use [email protected].
Now, for returns, use [email protected]; for press and marketing, you can use [email protected]. You can also use the contact form or live chat feature on their site.
Posse Clothing Reviews: Editors' Verdict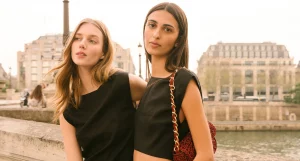 Looking at the various Posse clothing reviews from customers, we can deduce that most people appreciate the fashion styles offered by the brand. In addition, their services are to the satisfaction of their clients. Their delivery time seems to be well within the reasonable time frame.
Their return policy also seems straightforward, and their collection is wide enough to meet the needs of all their clients.
With all the best posse clothing reviews concurring with our analysis, we give the brand five stars for their services. We recommend the brand to all women who appreciate timeless fashion styles.
Still looking for a stylish and comfortable clothing brand to match your lifestyle? Consider reading our fashion brands reviews such as Wantable, Everlane, Romwe, and Rue21.
Posse Clothing FAQ
Is Posse Clothing legit?
Yes. Based on customer reviews, Posse clothing is a legitimate fashion store.
Where does Posse ship internationally?
Posse uses DHL Express for International shipping to over 200 countries. However, due to restrictions, they currently do not ship to Brazil, Iran, Algeria, Israel, Taiwan, Tonga, Pakistan, Serbia, Papua New Guinea, Thailand, Russia, Vietnam, and Syria.
Can I exchange my items?
Unfortunately, Posse does not offer item exchange. If you want a different commodity or size, purchase a new one and follow the return procedure for the old item.
Is Posse true to size?
Yes, all Posse pieces run the same as the measurements the brand has displayed on their site.
Will I have to pay duties and taxes?
Any orders outside of Australia are subject to duties and taxes by their local customs office. As Posse delivers through DHL, this will be informed by them directly.
Posse has a customs calculator on their website, so it's worth checking how much you would pay on certain orders. Alternatively, you can contact the customs office.
What to do in case I have received a faulty/incorrect item?
The best thing you can do is simply contact [email protected] with images and the team will assist you further.