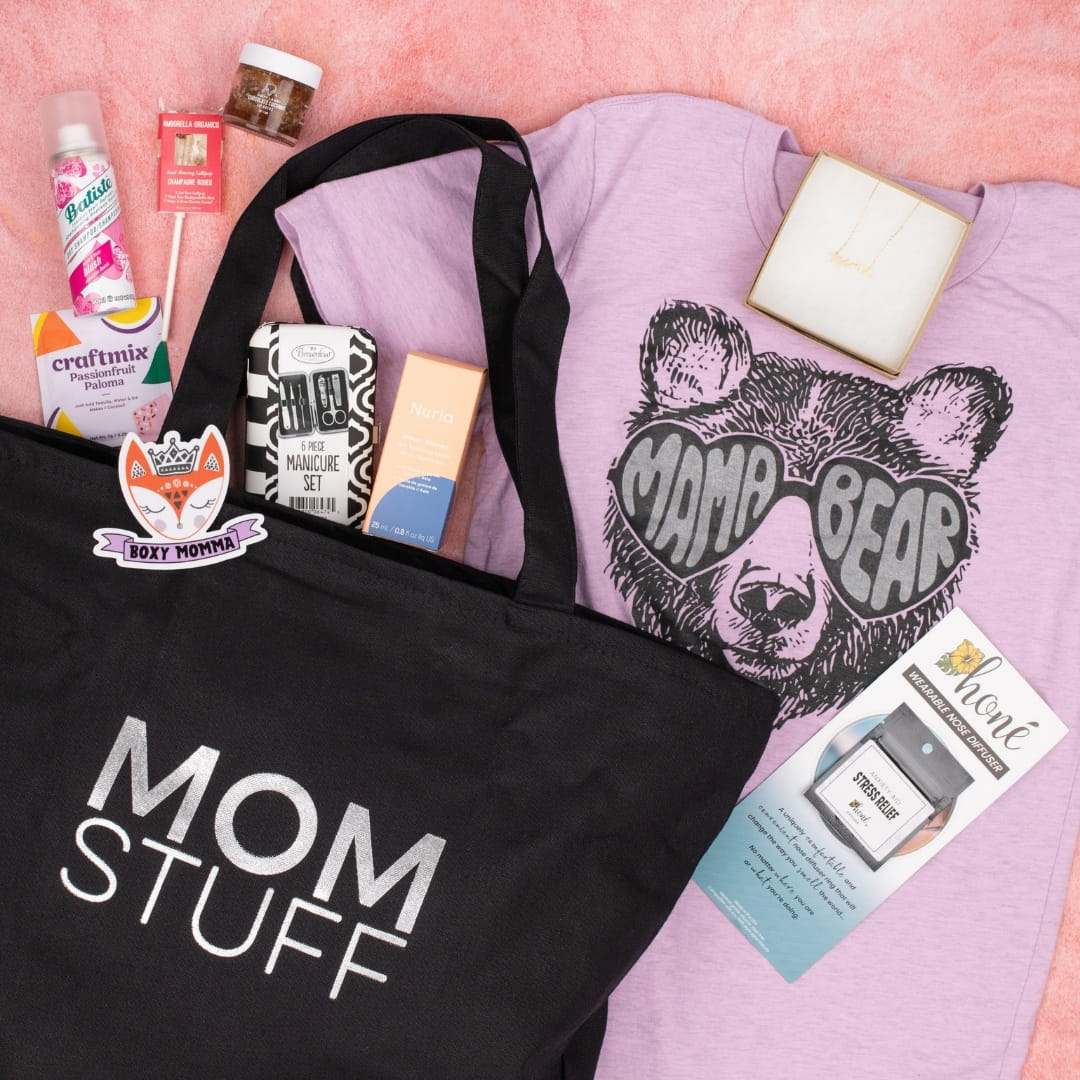 Being a mother is not an easy job, and it requires a full-time presence which comes with less time for ourselves. Thankfully these days we can help ourselves, and the mothers around us to make life easier, and regain some free time as well. With that said, subscription boxes are many times lifesavers, because once you've subscribed to a box that you actually need, and that actually helps you through your everydays, you don't have to worry anymore about not forgetting to buy something that you know that you and your family need, or enjoy. Here comes a list for you with thoughtfully-curated subscription boxes for moms that I'm convinced you'll love!
10 Subscription Boxes for Moms
Every box includes home decor items, skincare products, candles, perfumes, and other special items that cater to mums' needs. After thorough research, we found the best subscription boxes for moms. The brands we've selected offer unique curation boxes to suit different lifestyles.
Whether you're gifting yourself or another, these boxes have the best gifts for moms at different parenting levels. Here are our top picks below!
1. FabFitFun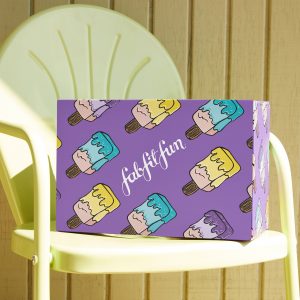 FabFitFun offers seasonal and annual subscription boxes for moms filled with goodies and unique items relating to fashion, wellness, beauty, and more. It is a fantastic lifestyle brand that prioritizes self-care with the FabFitFun subscription service. Every box comes with unique products that make you feel good throughout the season.
In addition to the subscription box, the brand offers perks and other wellness content for members of the online community. The FabFitFun TV is a streaming video service where members can watch cooking, workout, DIY & how-to videos anytime and anywhere. It also allows members to interact and share tips and ideas on lifestyle issues.
The FabFitFun box is the brand's most popular service and offers essential items that women of all ages will enjoy. It is curated by a team of experts who source items based on trends and immediate women's needs. Every box contains 6-8 items across beauty, fashion, wellness, home decor, and tech. Members can also customize their packages based on their personal tastes and preferences.
The subscription box arrives four times a year as extra days for your mum to feel special if it's not Mother's Day or her birthday. Your choice is between the annual and seasonal plan, then you can choose 2 or more items to go into your box. And you can select more products in the Add-on section to personalize your order. Once you make your payment, the box will arrive at your doorstep.
2. Alltrue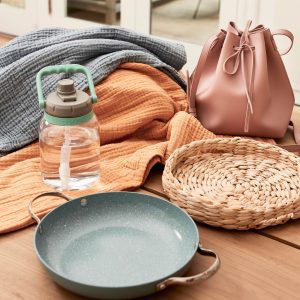 Alltrue aims to "unite a community of women, who stand for good, seek truth, and take action. It is a subscription service that provides quarterly subscription boxes with essential and exciting products for that season. Unlike other brands, Alltrue ensures that its boxes contain ethical and sustainable products to help in protecting the environment.
The brand collaborates with a team of talented experts to ethically source products and promotes emerging brands. Recently, the company partnered with Charlotte Molas, a Parisian illustrator who is well known for her whimsical, playful, and witty creations. At Alltrue, women's empowerment is a priority, and they work with other women-owned producers.
In addition, the brand offers products created by female artisans to build a community of "socially-conscious women." All the subscription boxes are ethically curated to ensure fairtrade and sustainability. They only offer cruelty-free and vegan products prohibiting any kind of animal testing. Also, Alltrue is committed to helping people in need and donates a portion of its proceeds to charitable organizations.
Alltrue subscription boxes contain 4-6 products that have been handpicked by an expert team. However, only the annual plan members are allowed to customize their boxes. But, quarterly subscription boxes are curated by the service. The company supplies subscription boxes for expecting moms or moms at other parenting levels with exciting and sustainable care products. Read our reviews of Alltrue.
3. Stitch Fix
Stitch Fix is a clothing brand that offers customers a personalized style and shopping experience. The company seeks to provide an inclusive platform for all kinds of women to find styles that suit their budgets and lifestyles. It makes it easier for customers to discover clothing pieces that fit different aesthetics.
The company connects customers with an expert stylist that sends clothing pieces to reflect personal styles and guide your clothing choices. It provides products for women, men, kids, plus-size, and maternity categories. Shopping can be stressful for expecting mothers since many brands don't have many clothing options for pregnant shoppers.
Stitch Fix offers fashionable pieces through thoughtfully created subscription boxes for expecting moms. However, it is not a typical subscription service because it allows customers to shop freely without any limits. It does not require a subscription, and customers can choose when to get their boxes and the box contents.
Style quiz
Customers are encouraged to take the style quiz to narrow down the choices and categories to individual tastes and preferences. You can also shop on your own on the product page and choose what you want in your Stitch Fix box. All you have to do is state your budget and style to get choices best suited to your taste.
It's up to customers to choose how to get the subscription boxes with a choice of weekly, bi-weekly, monthly, and 3-months arrangements. Also, customers can instantly shop for single items without any restrictions. Previews are available for expert selections, and you can choose whether or not to keep any of the five items.
Stitch Fix also offers gift cards that customers can select based on their budgets, and it doesn't require a subscription. Recipients can shop freely or get their boxes from an in-house expert stylist. It offers a convenient way to shop for clothing pieces based on individual budgets and preferences. Consider reading our review of Stitch Fix.
4.  FaceTory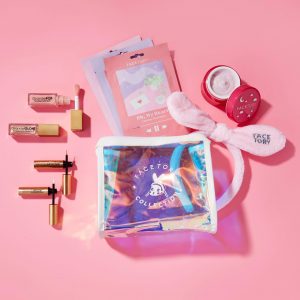 The factory is a Fullerton-based beauty brand that offers high-quality skincare solutions at affordable prices for people with all skin types. The brand is inspired by Korean beauty trends and gives a wide selection of products to address various skincare needs. All FaceTory products are cruelty-free and vegan-friendly.
The brand's skincare categories include sheet masks, face creams, serums, ampoules, bunny headbands, and other products for effective treatments for different skin issues. FaceTory also sells a skincare fridge for customers to store and keep their skincare products to extend the product lifespan.
The FaceTory mini-fridge costs $99, or you can purchase the set with sheet masks and hydrating facial for a lower price of $119. To start your skincare journey, you can take the FaceTory quiz to discover the right products suitable for your skin type. FaceTory bundle kits consist of 4-7 essential skincare products.
The bundle kits are expertly curated and is the best option for those willing to try out different products for their skincare routine. Some FaceTory bundles include the Nightly Nourish Set, the Rainbow Glow set, and the Artemisia set. Another bestseller is the brand's subscription boxes for moms and other users.
It offers two subscription options;  the 7 Lux and the Lux Plus Box. The Lux Plus box contains 5-6 full-sized products and sheet masks while the 7 Lux comes with seven sheet masks and 1-2 bonus products. Note that the 7 Lux box is a monthly plan and the Lux Plus box arrives seasonally at different price points. Consider reading our reviews of FaceTory.
5.  Winc Wine Club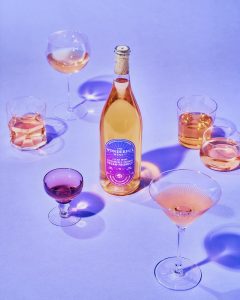 Winc is one of the highest-rated wine clubs in the United States, with a selection of handpicked wines such as white, red, rose, sparkling, and vegan wines. It offers an excellent wine community where wine lovers can access the best quality of wines at affordable rates based on individual palates.
Winc wine club is every wine drinker's dream and help customers access various types of wine available in exquisite restaurants and retailer stores. Some top selections include the 2019 Pacificana Merlot, 2019 Invoke Sauvignon Blanc, and the NV Le Grand Courtage Sparkling Rose. They also offer vegan and organic wine selections.
All Winc wine club boxes are expertly curated to suit individual tastes. The brand offers a 6-question wine quiz to determine customer palate profiles and wine tastes. It assures members a 100% satisfaction guarantee and flexible plans. Winc wine club subscription also comes with a 10% discount on orders for 12+ bottles.
Every wine is selected by an expert team based on your personal preference, and it arrives every month right at your door. It offers one of the best monthly subscriptions for moms who love wine, with varieties of options for everyone. The Winc wine club is also a flexible service and allows members to skip or cancel subscriptions anytime. Check out our reviews of Winc Wine Club.
6.  Blue Apron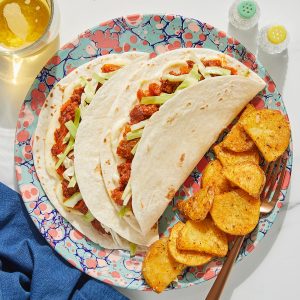 Another way to show that you care is through food subscription boxes for moms. Blue Apron is a well-known food subscription service in the United States. It offers a quick and easy way to prepare delicious meals through its prepared meals kits that include the recipes and ingredients.
The brand partners with farmers to ethically source high-quality ingredients and ensure sustainability in the meal delivery service. Blue Apron produce is all-natural, non-GMO, antibiotics free, with healthy, fresh organic ingredients to guarantee customer satisfaction.
The company offers specially crafted menus with ingredients that customers can swap to meet specific dietary standards. It helps to promote a healthy diet habit and gives varieties of menus every week to cater to several taste buds. Subscribers can choose between simple meal plans and premium recipes that require more kitchen skills.
Blue Apron offers a non-commitment service with flexible plans to offer convenient and accessible service for everyone. Members can choose from a weekly selection of 26 recipes with an option of two or four servings. It is customer-friendly, with a choice to skip or cancel the subscription anytime. Read our extensive reviews of Blue Apron.
7.  Boxy Mama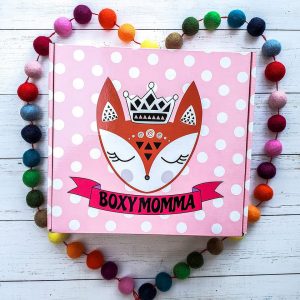 Boxy Mama is the gift that keeps on giving to new moms all around the United States. This subscription service thoughtfully addresses the various needs and concerns of young mothers struggling with their new roles as moms. It understands the issues that new moms face and provides solutions through the boxy mama subscription service.
Many new months struggle with their mental and physical health during the first few months after childbirth. Taking care of a newborn is a full-time affair, so there's no time to focus on self-care. Boxy Mama understands these struggles and helps new mothers take care of their personal needs without extra stress.
The brand is dedicated to social impact and contributes to women's health. It donates a portion of Boxy Mama sales to mental health and women's health organizations. All Boxy Mama boxes contain 4-5 treats with a personalized card that arrives at your doorstep every month. Other items in the box may include beauty products, creams, and other useful goodies for moms.
In addition, it offers a fun surprise since customers don't know what to expect until the box arrives. Boxy Mama is a monthly subscription service, and you can choose the prepay option with 3, 6, or 12 months plans. All the boxes ship on the 4th-6th day of the month, and members can pause or cancel their subscriptions anytime.
8. Curateur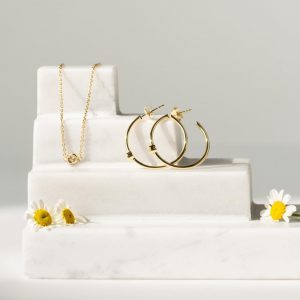 Curateur is a Los-Angeles based style membership platform where women can shop trendy clothing pieces and access the best style pieces. It offers a wellness and beauty package where customers can enjoy exclusive access to luxurious clothing items at affordable and discount price points.
Curateur offers classy monthly subscription boxes for moms who want to look stylish and trendy but don't have time to shop by themselves. It partners with beauty and lifestyle experts who handpick the items in the Curateur style box. All Curateur boxes contain four to five products on fashion, home décor, beauty, and other goodies commonly used by celebrities and VIP persons.
The Curateur style box curates your lifestyle with chic, sophisticated pieces that help you develop an elevated taste in beauty, fashion, and décor products. In addition, the brand's subscription service is divided into The Membership and The Curation. The members-only curated market, The Shoppe, gives you access to unique luxurious items.
You can also choose between the Star and Icon style curation boxes which contain five style upgrades for your home and wardrobe. Customers make quarterly payments of $100 for the Star box with a chance to choose one of the items that come with the box. Meanwhile, the Icon box costs annual payments of $349, where members get first dibs on favorite items. Read our reviews of Curateur.
9.  Book of the Month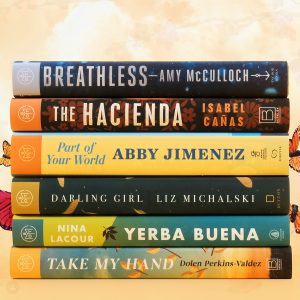 This is one of the best subscription services for book lovers or anyone trying to cultivate a reading habit. It provides perfect monthly subscription boxes for moms who enjoy reading with a wide selection of great reads for customers. The brand also has a virtual book club platform where book lovers can connect and share thoughts on their latest reads.
You don't have to do any book research or worry about your next read. It also helps you to remain consistent with your reading goals, ensuring that you read at least one book a month. The company is managed by a team of book lovers with great tastes, so you can trust the selections chosen for you.
Customers can choose from 20 book options such as debut authors, fresh perspectives, early releases, and classics. It is a way to discover new reads and explore different genres as you connect with other book lovers. Through add-ons, members can personalize their orders and add two extra books to their monthly boxes.
The brand also has a gift subscription package for Mother's Day and other special occasions. You can also skip or cancel the next month's subscription anytime, so there's no pressure to commit.
10. BirchBox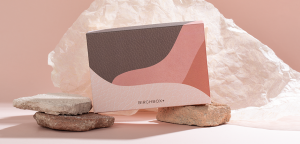 Birchbox is a popular subscription service that prioritizes sustainability, equity, and women's empowerment. The brand offers beauty boxes containing varieties of beauty and care products for busy modern-day moms. It is a subscription site that allows members to explore different brands of skincare and beauty products to find their favorite monthly items.
Birchbox provides various grooming products through monthly subscription boxes for moms who want to pamper themselves. It offers a collection of clean and sustainable beauty products that allow you to develop an effortless beauty routine. Birchbox packages are handpicked by beauty experts to ensure that all boxes include high-quality ingredients.
Customers can browse through hair, face, and body categories to easily find their choice of grooming products. The brand also offers gift sets that include clean beauty products specially curated for your loved ones. All BirchBox packages come with four or five essential care products for your beauty routine.
The BirthBox subscription service includes monthly, 3-month, 6-months, and annual plans at different commitment levels. Members also get exclusive perks and access to deluxe beauty products to cater to different tastes. In addition, you're allowed to cancel your subscription before the next billing date to end the subscription. Read our BirchBox review.
Monthly Subscription Boxes for Moms: Editor's Verdict
It's essential to ensure that the moms in your life always feel loved and appreciated even when it's not Mother's day. You can make your mom feel special many times a year through thoughtfully-curated subscription boxes. Subscription boxes are gifts that keep on giving and give your mum something special to look forward to regularly.
However, there are several options in the market, so finding the best subscription boxes is often a challenge. From beauty products to flowers, home décor, and meal kits, these boxes offer goodies with various options for different types of moms. Some services also provide special curations for expecting mothers.
Whether your love wines, books, fashion, or skincare products, we've provided this extensive list to suit different needs. These brands offer the best monthly subscription boxes for moms with several needs and interests.
Are you looking for some beauty products along with these subscription boxes? Check out our reviews of Crepe Erase, Elta MD, and Averr Aglow.