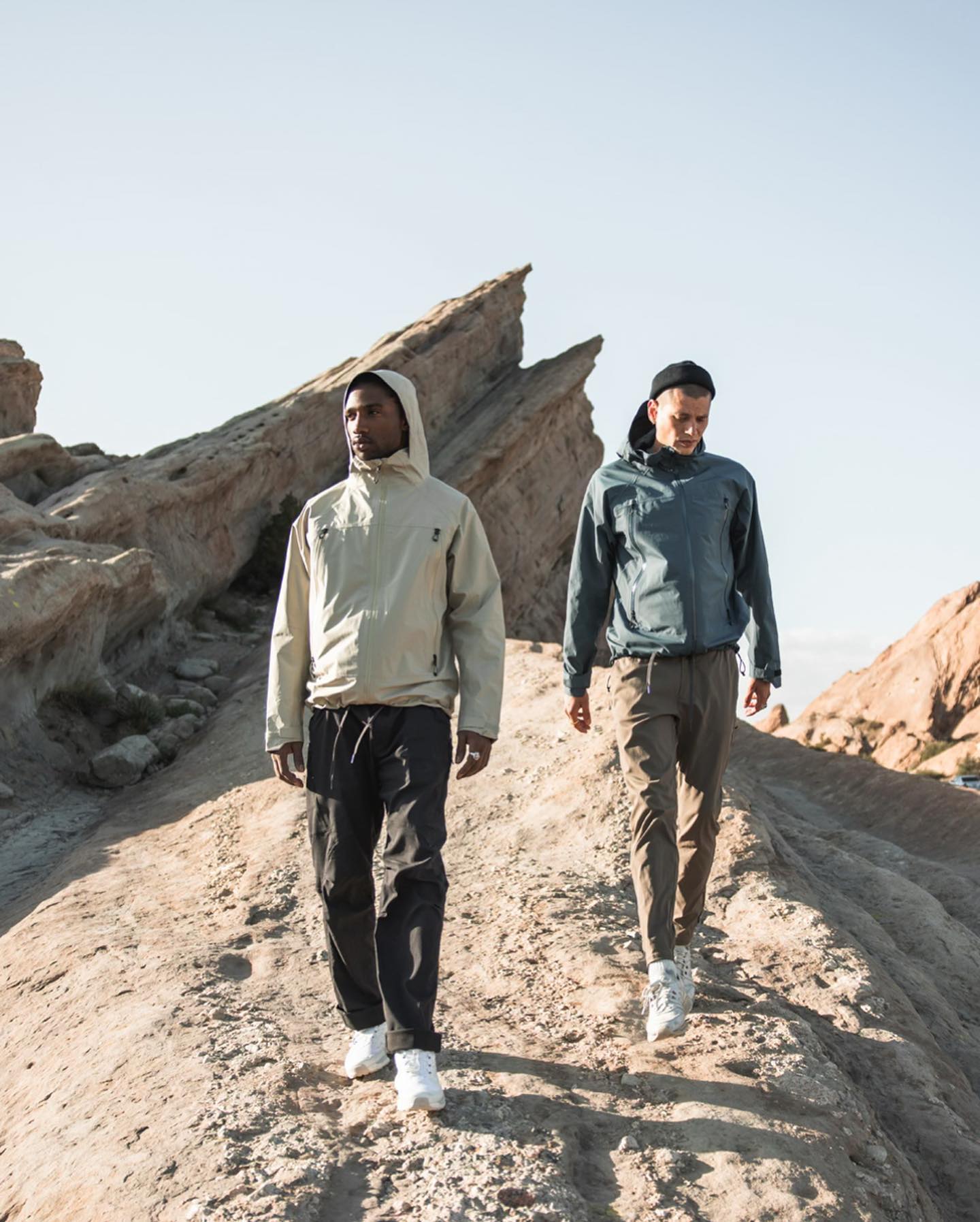 A roll call of outdoor performance wear and gear that doesn't include 686 clothing isn't complete, and there's a reason for that. The brand designs innovative wear for winter and has become very popular among sportspeople. Their popularity is enough to merit them in offering sponsorships to potentially talented snowboarders and skiers. Of course, that's a big deal, but the innovativeness and range of their products are why the popularity persists. 686 makes everything from tool belts to snowsuits, and our 686 clothing reviews intend to do both the brand and its products justice. Having said that, we would discuss and provide information on the brand origin, approach, products, and what their customers think about them. Let's get started.
About 686 Clothing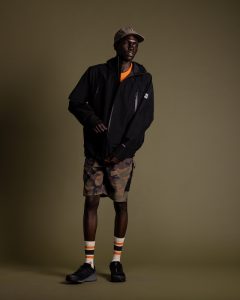 If you comb around enough, you will find that the origin story of 686 extends into the 80s. However, their first technical winter outdoor wear came out in 1992 and gave birth to the reputation of 686 as a brand. According to the brand founder and CEO, Michael Akira West, the founding ideals upon which he built his company are "provide more than they expect" and "average is not acceptable.". Bold words to write down at the beginning but words that 686 still abide by with its innovativeness.
The commitment to being the best, however, extends beyond clothes alone. 686 is also big on helping facilitate a more inclusive and accepting environment, both within their business and in the outdoors, they dress people. Their devotion to this cause is documented in an equity action pledge that is available for people to read on their website. In addition to this, the company believes in giving back to the community and sacrificing for the environment. Their sustainability efforts in this regard are wide-ranging.
So far, carbon neutrality represents the most publicly successful of their sustainability efforts, with well-known affiliations with Climate United and Climate Neutral. But 686 continues to strive towards reduced emissions, reduced waste, and increased use of eco-friendly materials. They make innovative, thoughtful performance gear for winter, but they do so without putting the environment at any more risk.
All of this 686 good work is why the brand has featured on popular media platforms like Forbes, Men's Journal, and GearJunkie. Of course, that's quite the reputation for an independently-run technical apparel company. Nevertheless, it is impressive and should be enough reason to keep reading. Continue reading our unbiased 686 Clothing reviews to find out more.
Pros
686 provides quality winter outdoor wear
They produce a reasonably wide range of products
The brand strives to be sustainable and is carbon neutral
They offer free shipping within the United States for orders over $140
Their products employ innovative designs and practical features
The company offers a 10% discount off first purchases for opening accounts with them
Cons
686 only ships to a few countries
Their products are relatively expensive
The fabrics employed in making 686 clothing are not eco-friendly
The brand currently manufactures out of China but ships to the United States to facilitate orders
686 Clothing Review
Clothing brands are difficult to review because of the sometimes subjective nature of quality and the tendency for customers to get sidetracked or stumped by avoidable issues like fitting. That said, 686 doesn't have the problem some other brands might suffer because its target market associates quality strictly with effectiveness and comfort. Both are easy to determine when you are in the snow and need warmth, protection, and hydration.
That said, we still had to do our due diligence in our 686 clothing reviews. In that light, we have identified some unique 686 clothing products that are worth noting and outlined some features that make them unique. Keep reading to learn about these 686 clothing items and what buying customers have to say about them so far.
686 Snowboard Jacket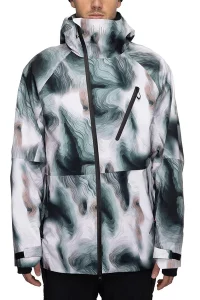 There are a lot of things you typically want out of a snowboard jacket; protection from the weather elements and protection from scratches and other injuries. The 686 snowboard Jackets tick both boxes and more. Along with safety, you also get "Hot Pockets" in the collars for a little extra warmth depending on the particular 686 Jacket you purchase. For example, the 686 Hydrastash Jacket has the Hot pockets, a GORE-TEX exterior, and on-demand, in-coat water storage for which it is named.
However, if you want to protect your whole body rather than just your upper body, you can opt for another customer favorite; the 686 Exploration Coverall. This is part jacket and the rest overall, but it would do for heavy, bone-chilling storms. Like the 686 Hydrastash Jacket, the coverall comes with many pockets for storage and a host of features to help keep you warm and functional.
686 Everywear Pants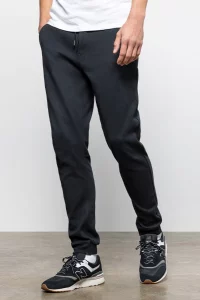 The name says it all; these pants are designed for everywhere if you didn't pick up on it. The company describes it as "a comfortable performance pant", and the features are in line with that description. These 686 Everywear Pants have nine pockets spread across their fronts, sides, and back, a crotch gusset for extra mobility, and a reinforced buttonhole for more durability/strength.
But, the functionality of these 686 pants does not detract from their style. One look at the models rocking these pants would prove our point. The best part, though, is it is available in multiple size options, so nobody has to miss out on this quality everywhere pants. There's a reason why the 686 Everywear Pants are a company best-seller, but you have to wear them to understand fully.
686 Snowboard Pants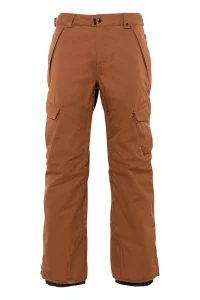 You know how we pointed out the 686 Exploration Coveralls above; consider this an alternative if you don't like how they look or are looking for something more conventional. The 686 Snowboard Pants might not provide the level of weather protection and warmth that the coveralls do, but they do a good enough job for most wintry days, even when sports are in the mix.
For instance, the 686 Men's Infinity Insulated Cargo Pant employs a boot gusset (with snap closure), fully taped seams, Mesh-lined leg vents (for temperature regulation), and insulation among other features. We should point out that it's a little pricey. Still, it's also durable enough to last years and comes with external waist adjustment to help with any not-too-drastic weight gains or losses that may occur over time.
686 Waterproof Hoodie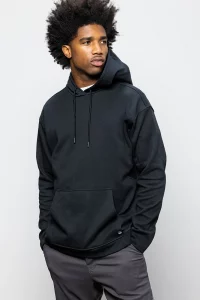 Though the 686 Waterproof Hoodie is an excellent addition to anybody's winter plans, their claim to popularity lies in the versatility they could provide in the Spring as well. The hoody comes fitted with adjustable velcro cuffs, polyester fleece backing, and a front drawcord adjustment to protect you from the brunt of the wind. The latter is especially important if you're going to be partaking in some snow sports.
The hoody is also light, so it doesn't bulk you up and is functional for storage with its assortment of pockets. The only honest criticism against the 686 Waterproof Hoodie is its unsuitability for wet, heavy snow. That might constitute too much wetness for this sweatshirt; otherwise, you're good to go.
686 Tool Belt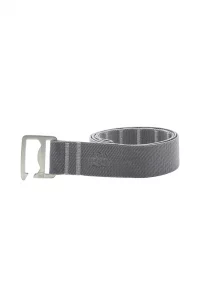 686 tool belts come in many designs and styles, but they are all comfortable for snowboarding or casual wearing. In other words, as much as their tool belts are handy on slopes, they are also suitable for use as just belts. They all possess good finishing, rounded edges, and no metal parts sticking into your skin. While these might not be factors when you're in snowboarding gear, they are what make it an excellent everyday belt.
If you are more concerned with the tools aspect of the belt, you would be happy to know that all 686 tool belts come with Philips. This way, you don't get stuck, nor would you need to pack individual tools. Also, there's an additional twist to this 686 belt; its buckle doubles as a bottle opener. Nice, right?
686 Clothing Reviews from Customers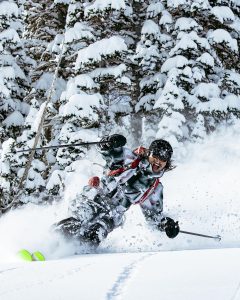 Our 686 Clothing Reviews would not be complete without some honest customer reviews. The specific numbers on the performances of 686 clothing products on our list have them trending in the right direction. For instance, the 686 Everywear Pant has a total of 33 reviews on the company website and is averaging four stars out of 5. The 686 Snowboard Pants and the 686 Tool Belt are also hits with customers. The former averages 4.6 stars on 31 reviews, while the latter averages 4.1 stars on 25 reviews. However, the general positivity doesn't mean customers haven't cited some issues.
In the case of the tool belt, customers pointed out comfort, simplicity, and effectiveness as the reasons for positive reviews. But, some customers had problems with the sizing and fit, with specific issues concerning difficulties in adjusting the belt as the company claims possible. Similar praises followed the Everywear Pants as well. Customers generally feel it is stylish, comfortable, durable, and adaptable for many situations but the negative reviews mostly centered on sizing, fit or bad deliveries.
Popular Alternatives to 686
Of these products, though, the snowboard pants have the strongest performance, and it is obvious. The only terrible reviews were from customers who received malfunctioning pants. That represents something to rectify, but the positives far outweigh the negatives. The performance of the Snowboard Pants also closely mirrored the general performance of the brand, a near similar average rating from 7,866 reviews. Not bad at all.
Sign Up for 686
Like most brands offering online services, there's no hassle in signing up for 686 Clothing. You only need to provide your name, email address, and password in the relevant spaces to create an account. Alternatively, you can log in using Facebook, Google, Twitter, LinkedIn, or Yahoo accounts. After creating a 686 account, you get a 10% discount on your first purchase.
Where to buy 686 Clothing
There are two options available for people looking to purchase 686 merchandise. The first option for potential buyers is to patronize the brand via the online shop. The second option is to search for the closest company-approved retail outlets using the store locator.
686 Clothing Shipping and Return Policy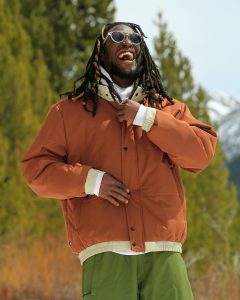 It is always important to pay attention to all policies associated with your orders to avoid any unwarranted/unnecessary problems down the line. The 686 shipping policies to note are:
Orders cannot be modified once placed. You would need to cancel the existing order and make a new one instead
Orders usually ship within 1 – 2 days but may require 3 – 4 days in the peak season (October – December)
After placement of an order, a buying customer receives a shipping notification email containing a tracking link
Orders ship from Monday to Friday except during holidays
Orders within the United States are delivered within 1 – 5 days of their shipping
Currently, the company ships only to the United States, Puerto Rico, Canada, and certain European countries.
Similar instructions exist on the company website to facilitate returns. The 686 return policies to note are:
Returns are only possible within 30 days of shipping, while exchanges have a 45-day window
Returns and exchanges are only accepted if the items are unused and have all their original tags in place
Exchanges do not invoke a fee, but returns invoke an $8 deduction as a return shipping fee
686 does not refund the original shipping fee in the case of returns
Processing of refunds begins after the company receives the returned product
The company processes a refund via the same payment method used in the original order, but it might take up to 10 days to reflect
Mixing up items from different orders when making a return is likely to delay the processing of a refund further
686 Clothing Promotions and Discounts
The first is free shipping within the United States for all orders over $140. Other than that, there are benefits for military members, first responders, teachers, nurses, hospital employees, and medical services providers. The benefit is in the form of a 20% discount on full-price items available in the 686 online shop. However, the benefits are only accessible after verifying your 686 account with ID.me. For that, you obviously need to create an account at ID.me.
Contact 686
In the spirit of transparency and providing customers with all the help they need, 686 strives to facilitate contact when its help center might be inadequate. However, they don't give a contact number to this effect. Therefore, the only way to make inquiries or submit a complaint is to email the company at [email protected] or fill out the inquiry form on their contact page. Alternatively, you can follow them on social media (Facebook, Instagram, and YouTube) and try establishing contact that way.
686 Clothing Reviews: Editor's Verdict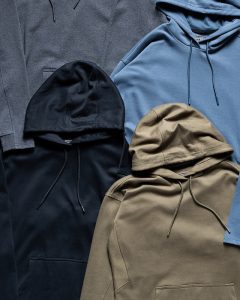 686 clothing is definitely heavy on fulfilling purpose, making people comfortable, and doing all that its customers want but don't know they can have. All the vents, pockets, and innovative features that their clothes come with exemplify this commitment. That gives them top points for quality, but their sustainability points are not very high. In their defense, though, they are doing their best to combine attributes that mostly seem to be going in opposite directions.
With these in mind, it's easy to see that the brand isn't very sustainable yet, but their products are effective and durable. Customers cannot ignore the appeal of such products. If they keep working towards the right goal, they will soon figure out their environmental balance. In summary, our 686 Clothing reviews found that the brand is an excellent one for the present and would hopefully be an excellent one for the future.
In case you are still on the hunt for practical outerwear, check out our reviews of Ten Thousand, Unbound Merino, The Black Tux, and Canada Goose.
686 Clothing FAQs
What size tool belt am I?
The company has values for comparing tool belt sizes to waist size (as determined with a measuring tape) and not pant size. The values are:
Small: 29 – 37
Medium: 33 - 41
Large: 37 – 45
X-Large: 41 – 49
Where is 686 clothing made?
The company makes its clothing in Southeast Asia, citing its skilled labor force in the manufacture of highly technical garments as a reason for this. However, they claim that they are searching for manufacturing partners closer to the United States.
Are 686 ski pants good?
Yeah. According to customer reviews (which are the most accurate indicator of customer satisfaction), 686 ski pants are a good choice. They may not be the cheapest, but they have the quality that provides good value for money.
Is 686 a good brand?
Yes. If your definition of 'good' is by product quality, 686 is a good brand. The same also goes for their customer service and sustainability. The company admits to using less-than-ideal fabrics on the sustainability front. Still, it makes a point of promising improvements while staying carbon neutral. Such a combination of quality, transparency, consciousness, and progressive planning is what makes 686 a good brand.